These sheet pan oven nachos are easily customizable to whatever you have around the house! They are an easy and tasty dinner for the whole family!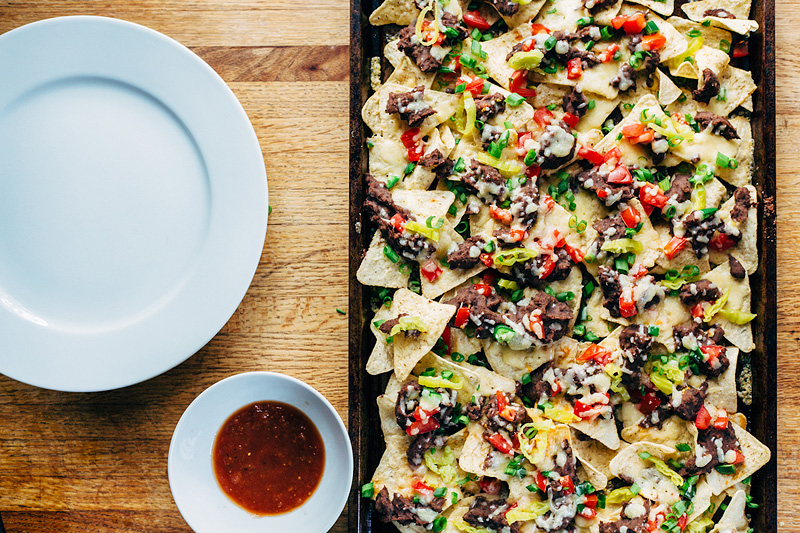 I'm not even sure why, but it seems like we've been really busy lately. And even on weekend nights, we're like "What's for dinner? Let's just make something easy." So these sheet pan nachos have wound up being our meal several times in the last few weeks.
They're kinda perfect, because all you really need are tortilla chips, and then you can top them with whatever else you have around the house that may work! Josh and I luckily like a lot of the same things. With the exception of cilantro, which he piles on his nachos after they leave the pan. NOT BEFORE. I don't want any little pieces of cilantro getting on my share of the nachos.

The other benefit of these nachos are that they are a great meal you can cook together with your significant other (or friends, or kids)! One person can chop veggies while the other person is in charge of the chips, beans, cheese, etc. At least, that's how we do it in our house! In your house you may have one person make margaritas while the other person layers the nachos. That would also be a spectacular teamwork situation.
Onward to the nachos and recipe! Note that while we've provided a recipe below, you can top with whatever you have around the house! Black beans, pinto beans, canned tomatoes, etc. Use what you have!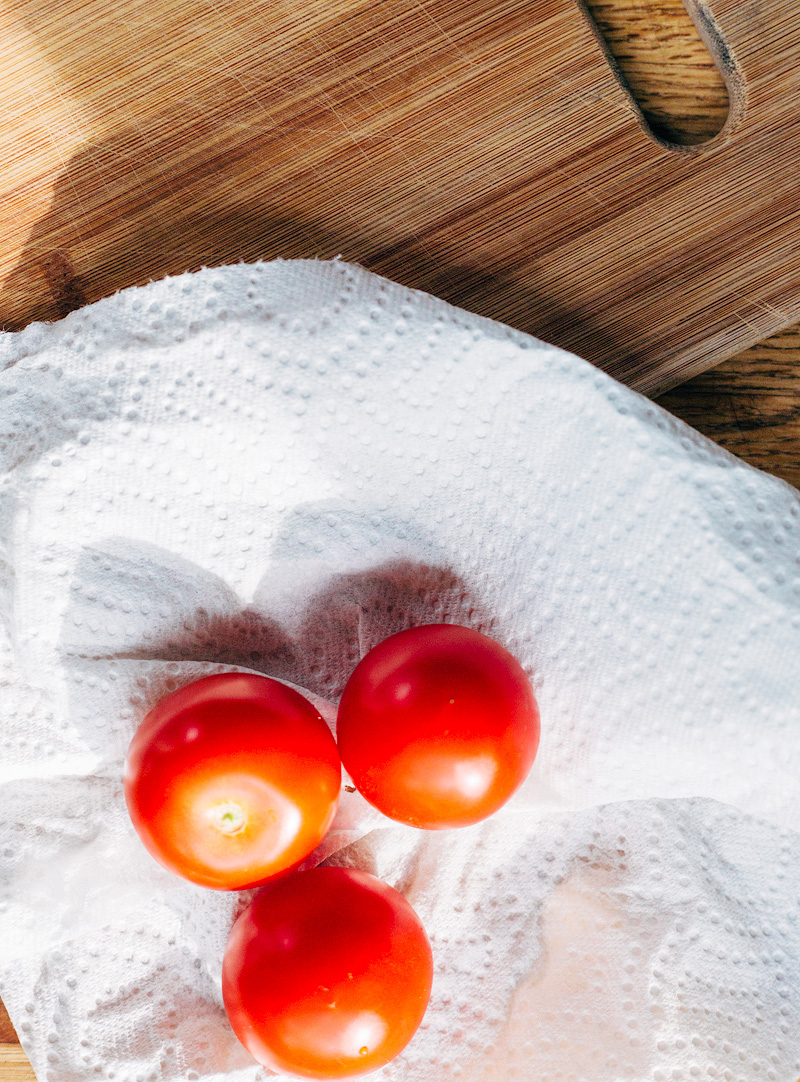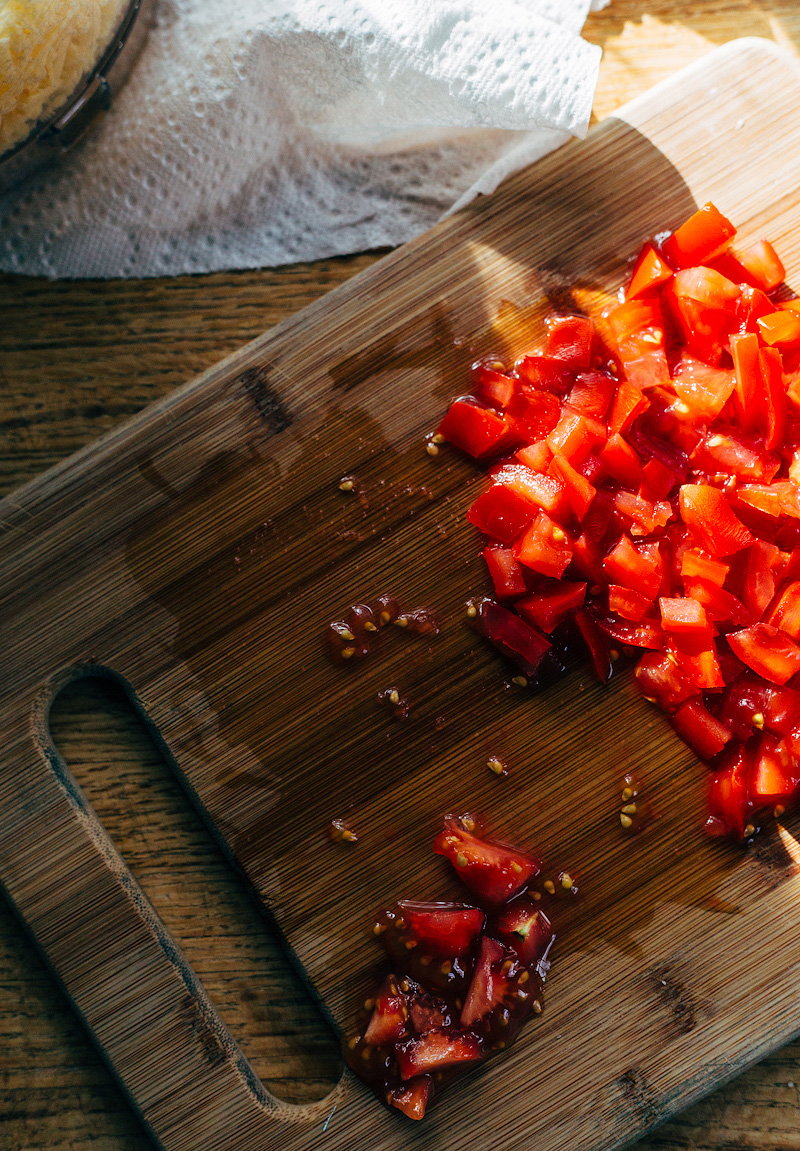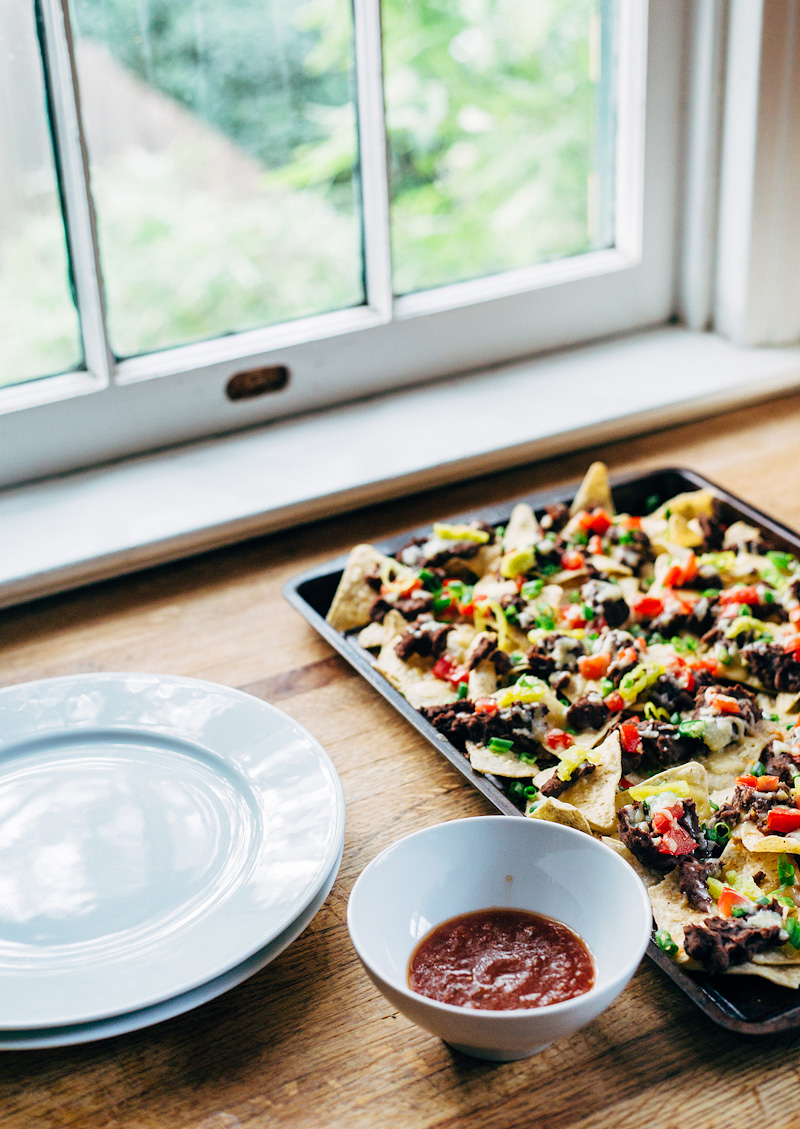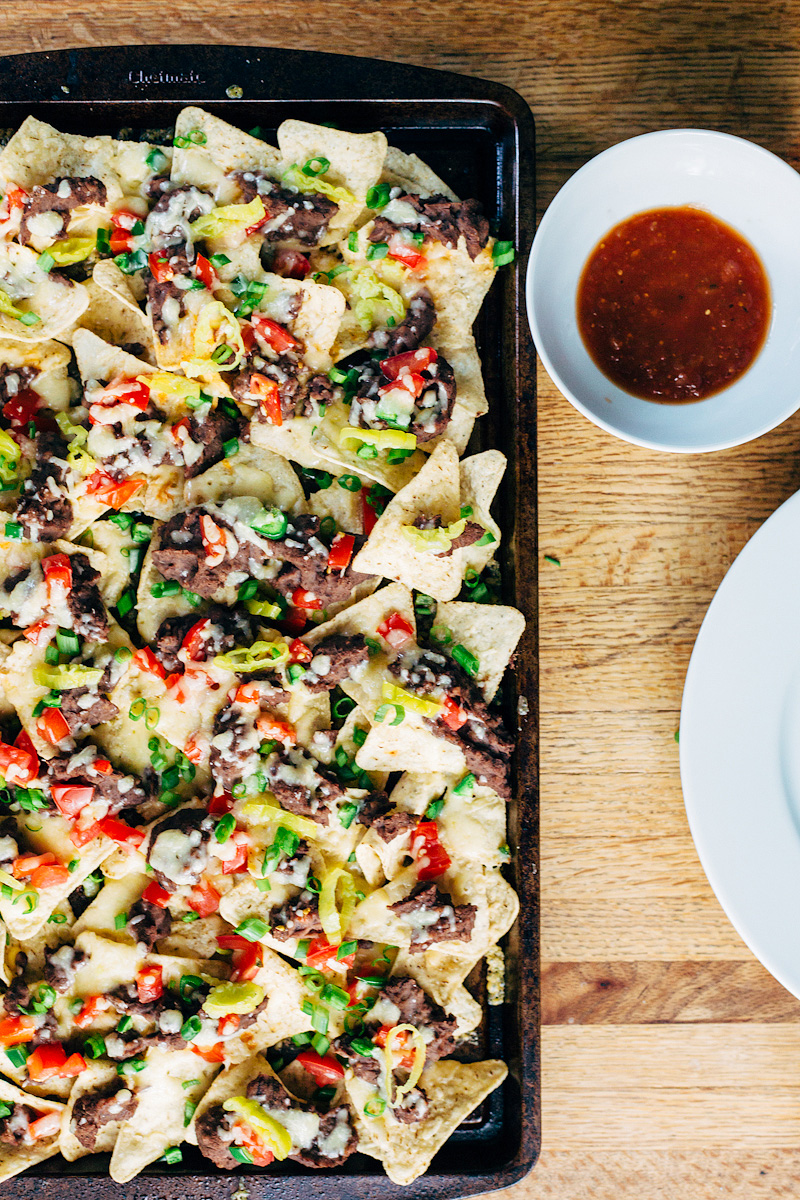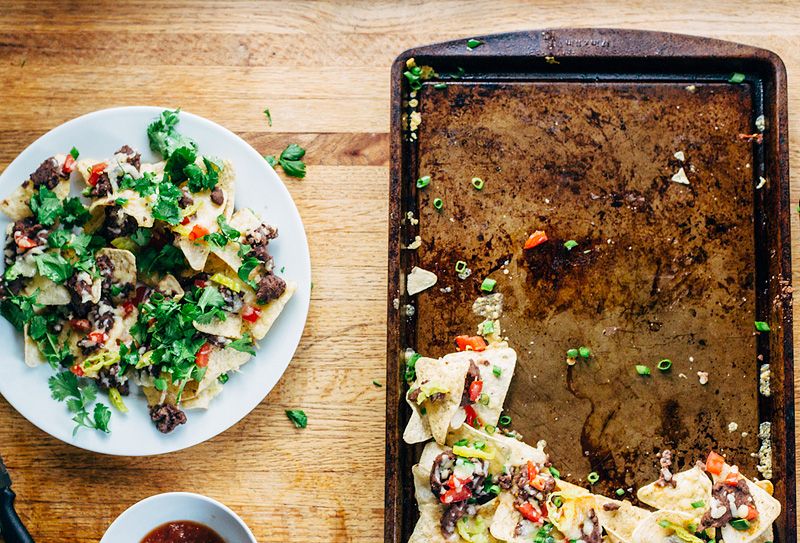 Print Recipe
Easy Sheet Pan Nachos
Ingredients
1

bag corn tortilla chips

at least 10 oz

1

can refried black beans

1

jalapeno

2-3

campari tomatoes

3/4

cup

shredded cheddar cheese

3

peperoncini peppers

1

green onion

your favorite salsa

cilantro

if desired
Instructions
Preheat the oven to 350 degrees F.

In a small pot, start warming the refried beans over a low heat, stirring occasionally.

Dice the tomatoes and jalapeno. Slice the peperoncini peppers and green onion into rings.

Spread the tortilla chips onto a cookie sheet (with sides), enough to cover the bottom of the pan in a layer.

Evenly distribute the warm black beans over the tortilla chips and then sprinkle the cheese, tomatoes, and jalapenos on top.

Bake for 10 minutes in the oven, until the cheese is melted.

Top with the peperoncini, green onions, and cilantro (if desired).

Serve with your favorite salsa.