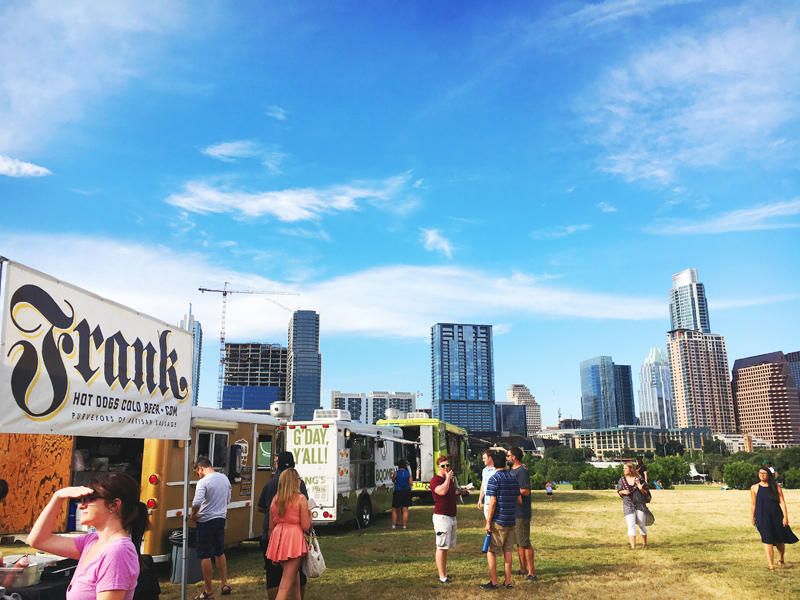 A few weeks ago, Josh and I headed over to the Long Center lawn for Sound and Cinema. It's an event where a band comes out and plays and then at sunset, a movie is projected onto a giant screen. That week, they were showing a Master Pancake (where three comedians mock the movie) of Footloose. So great and funny!

We always try to get there early to snag a good spot. And you would think that all that sitting around would get boring, but it doesn't! Not only do we hit up some of the food trailers for snacks and dinner, but there is something to be said about the entertainment value of people watching. We saw many people playing Pokemon, some dancing, and it's always a little fun to try to watch people squeeze into every single patch of grass there is.
Okay, but let's go back to these food trailers. Hot dogs from Frank (and they always do one that is themed to the movie being shown!), BBQ Nachos from Slab BBQ, Tacos from Peached Tortilla, lobster rolls from Garbo's, pies from Boomerang's, yummy food from Whole Foods... what's not to love? There are so many options, and it's hard to go wrong with any of them!
I have a hard time turning down Peached Tortilla, so I grabbed a couple of tacos from their trailer, and Josh chose nachos from Slab. Both excellent choices.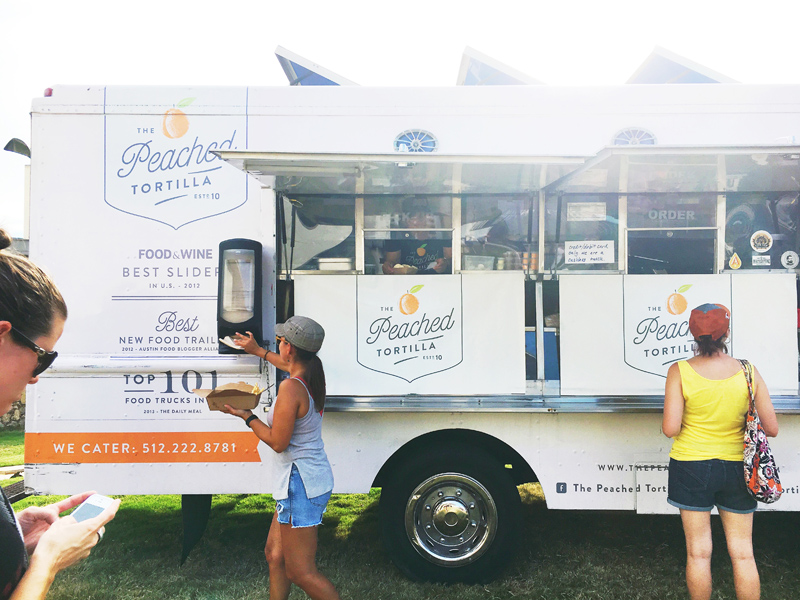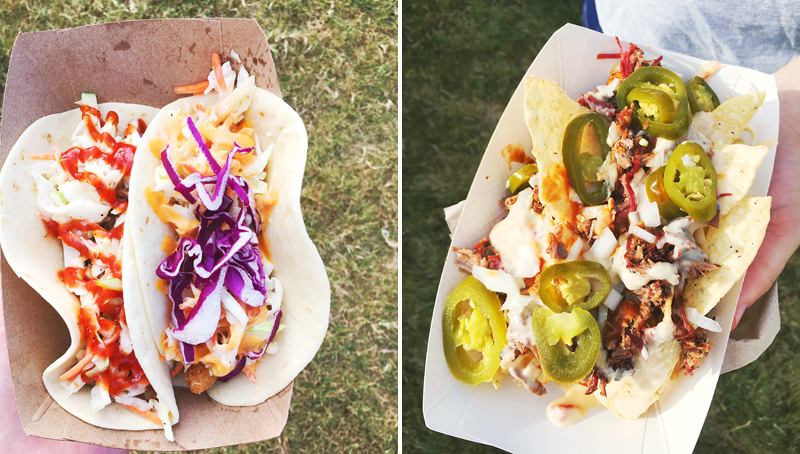 And just look at this gorgeous backdrop for the movie!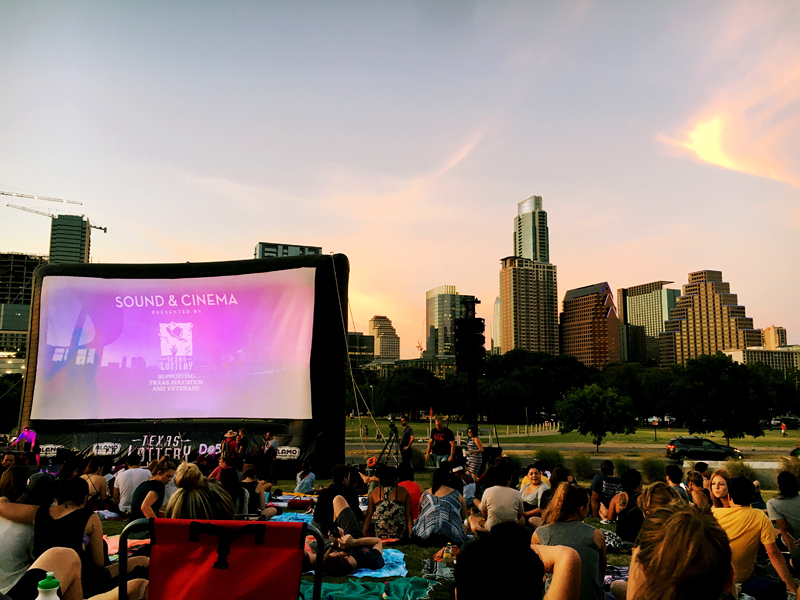 Live in Austin and haven't gone to one of these yet? You're in luck! There's two more this summer.