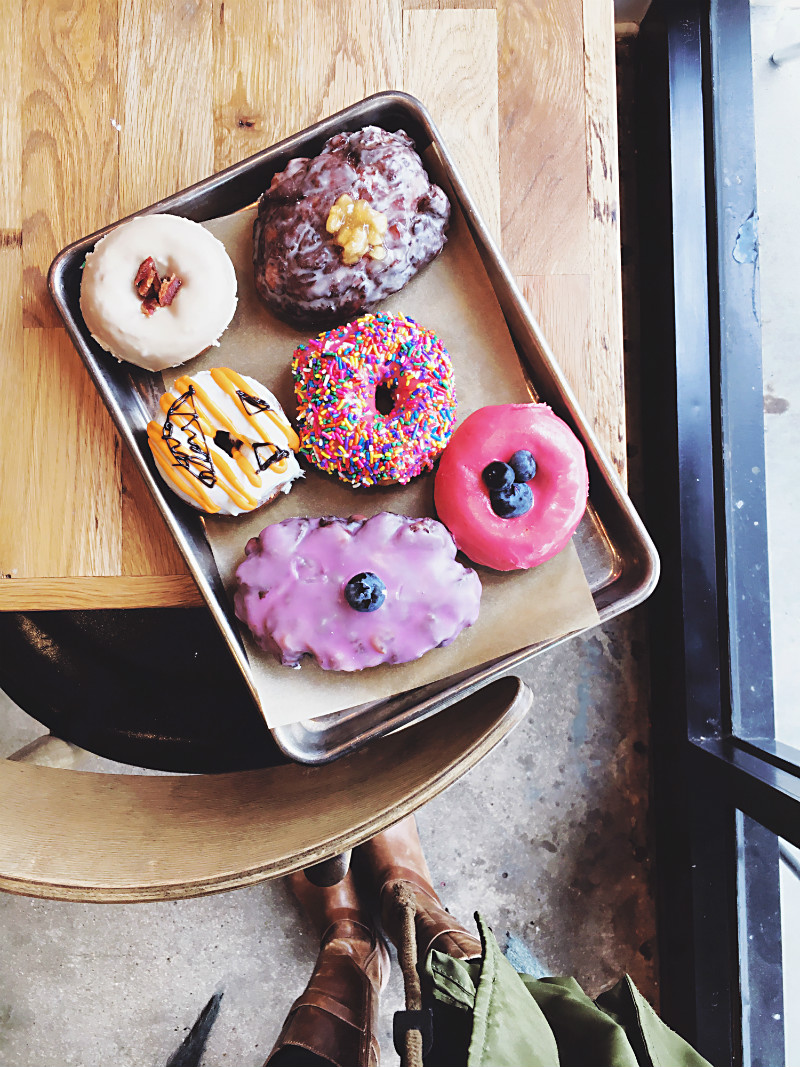 I love donuts. So much.
I don't have a big sweet tooth. Many times I can have a couple of bites of a dessert and be good. But donuts. Donuts are different. I could eat 10 donuts. Of course, not all donuts are created equal. Some are sooo light and airy you feel you barely ate one. Some are crazy-sweet with sugary icing. Some have cereal as a topping. But one of my favorites is one that strikes a nice balance in between. Substantial enough to fill you up. Delicious enough to impart flavor, and not just sweetness. And Bougie's Donuts do exactly that.

I had heard such great things about Bougie's Donuts. So finally, Halloween morning, Josh and I grabbed our baby and trekked off for donuts. We knew we needed to try a few. We got a combination of cake and yeast donuts and fritters. While I'm usually a yeast donut fan, I have to admit, the cake donuts were pretty tasty too. I think my favorites were the apple fritter, the Strawberry Homer (yeast donut with strawberry icing and sprinkles), and the double berry, which is a blueberry cake donut with strawberry icing and topped with blueberries.
I can't wait to return to Bougie's so I can try more flavors! I really want to try the donut cinnamon roll and whatever seasonal flavor they have at the time.