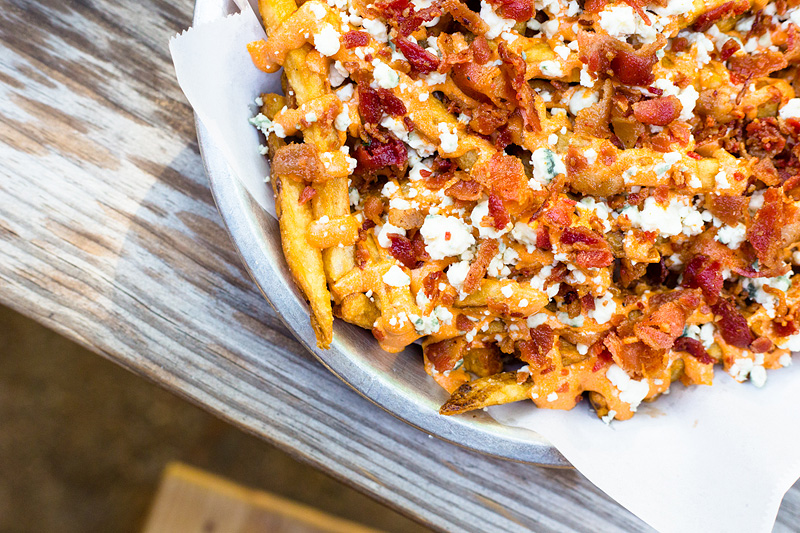 Every month, the Austin Food Blogger Alliance holds a monthly happy hour for its members. We always get to go to a restaurant here in town and sample their menu. I look forward to this because I love to hang out with my fellow food bloggers, meet new ones, AND I usually get to try out a new restaurant I haven't visited.
In April, we got to taste food and drinks from the Waller Creek Pub House. When I think of a pub, I think a dark space and some meh food. Not true for this place! The inside was much brighter than I thought it would be, and that food. SO good. They try to make as much as they can completely from scratch, and it shows.

We got to sample FOUR different kinds of fries. Yes, FOUR. Asian, Greek, Italian, and Buffalo. Out of those, my favorites were the Asian and Italian. Both were super-flavorful. And I kinda have a weakness for good fries. These were perfectly crispy on the outside and fluffy on the inside.
We had white bean hummus with pita and flavorful, fresh veggies. We had quesadillas that had fresh corn and jalapeños inside. And we had wings with different dipping sauces. It was all so fresh and delicious.
Definitely recommend trying this place out! It's off of Sabine, just north of 6th Street downtown.