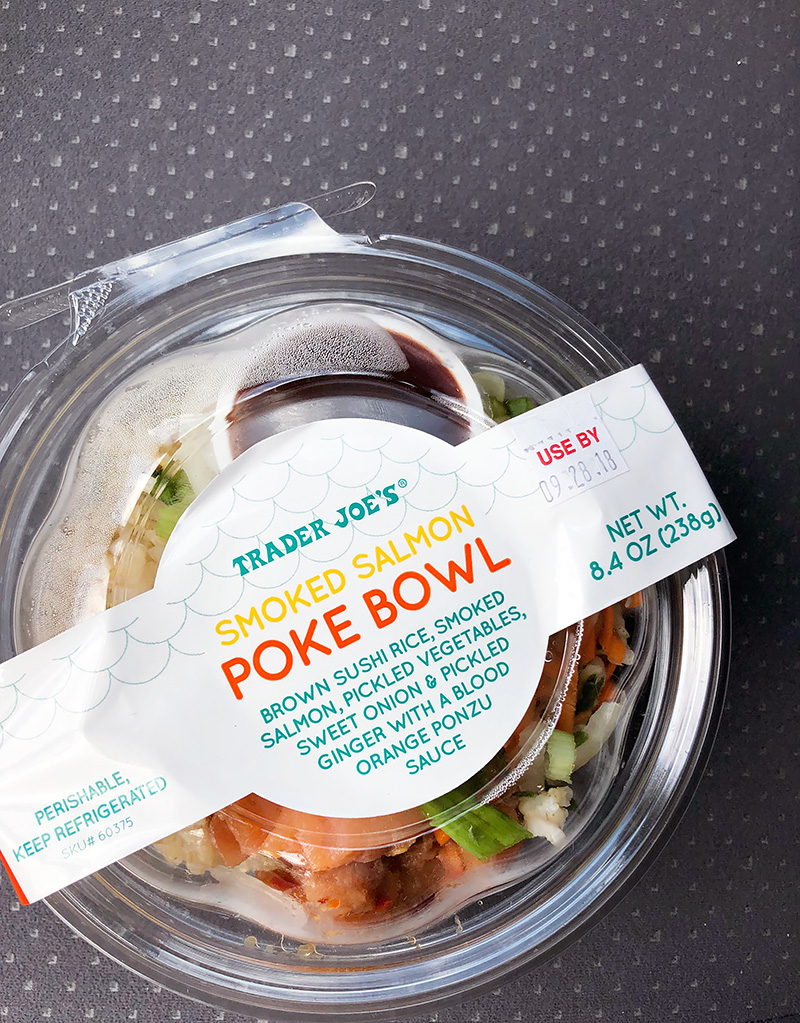 About a month ago, I was at Trader Joe's doing some grocery shopping over lunch. I figured I may as well browse the lunch items and just pick up a salad or sandwich. I walked over and was surprised to see Trader Joe's poke bowls. Of course, I had to try one.
Trader Joe's poke bowl uses smoked salmon, which is just fine with me, I love smoked salmon! So the bowl comes with the rice on bottom and all the other ingredients on top. There is a little packet with seaweed that you can sprinkle over the top. And the blood orange ponzu sauce comes in a container to pour. So I sprinkle the seaweed, pour the sauce, and them mix everything together.

The pickled vegetables taste really fresh and between that and the blood orange sauce, everything just tastes so flavorful and light! I have to admit, I felt like I was eating something really healthy. It also fills me up nicely for lunch. I've even had it for dinner and been full afterwards.
Would I get again? Yes, 10/10 and I have! A few times.