This pumpkin spice nice cream, or ice cream, uses frozen bananas to create a delicious soft-serve pumpkin ice cream. The bananas give the recipe for nice cream a natural sweetness, so there doesn't have to be any added sugars!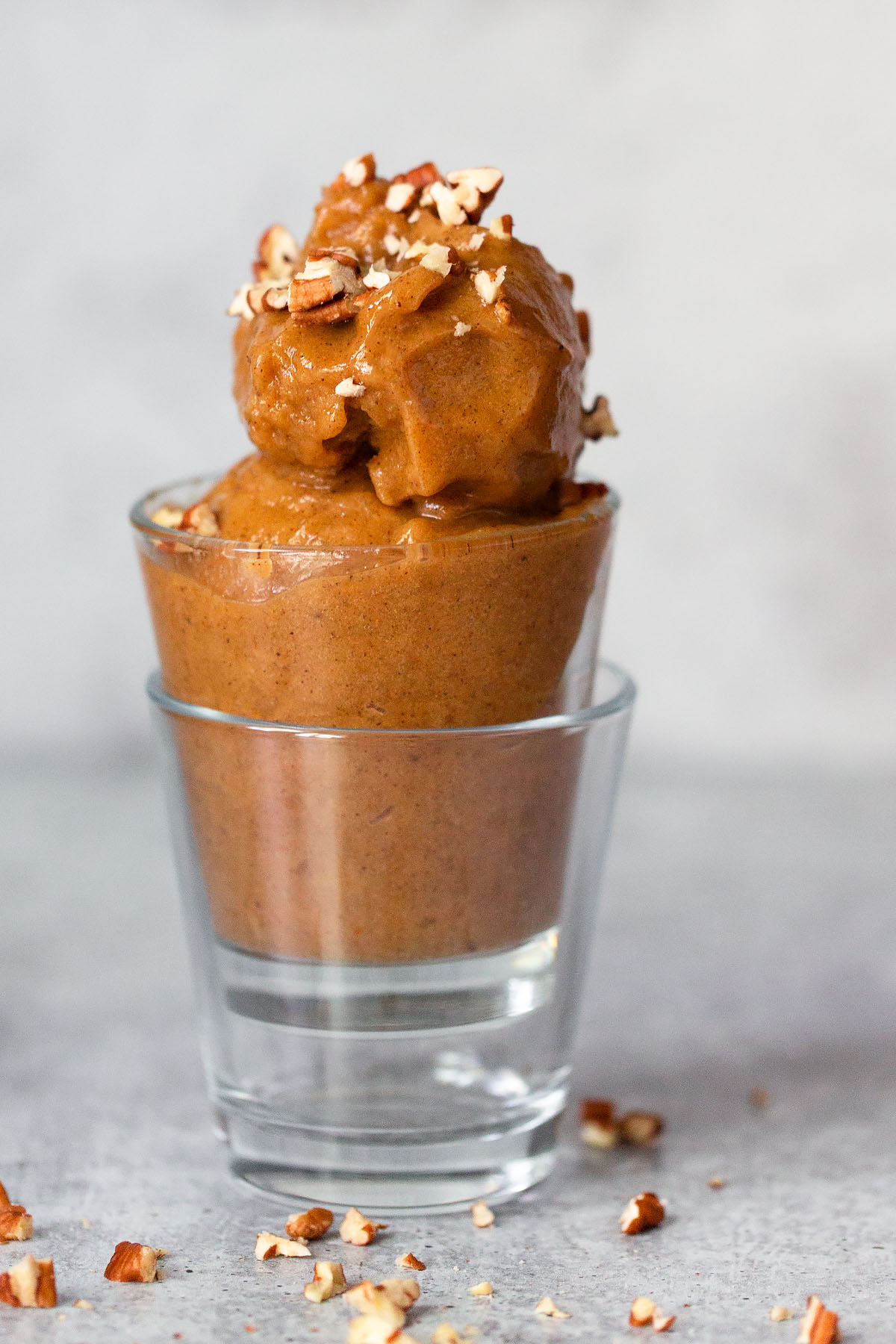 This post contains some affiliate links, which means that I make a small commission off items you purchase at no additional cost to you.
I'm a "nice cream" convert. What is nice cream? It's what people call ice cream that is made from frozen bananas. It's called nice cream because it gets its creaminess and sweetness from frozen ripe bananas. That means there's no need to add cream and usually no need for sweeteners if your bananas are ripe enough!
The great thing about nice cream is you can make SO MANY flavors of it. There's chocolate, peanut butter chocolate, vanilla, and lately (now that it's fall, y'all), I've been making this pumpkin spice banana nice cream. It's so good and filled with fall flavors. May as well just eat this while sporting a cozy scarf and wearing a sweater while leaves crunch under your feet.
...