This pepperoni pizza quesadilla is an easy kid-friendly lunch idea! It's a fun twist on the typical quesadilla that is easy to customize for kid and adult tastes. Make it vegetarian, make it meat-heavy, just make it your own!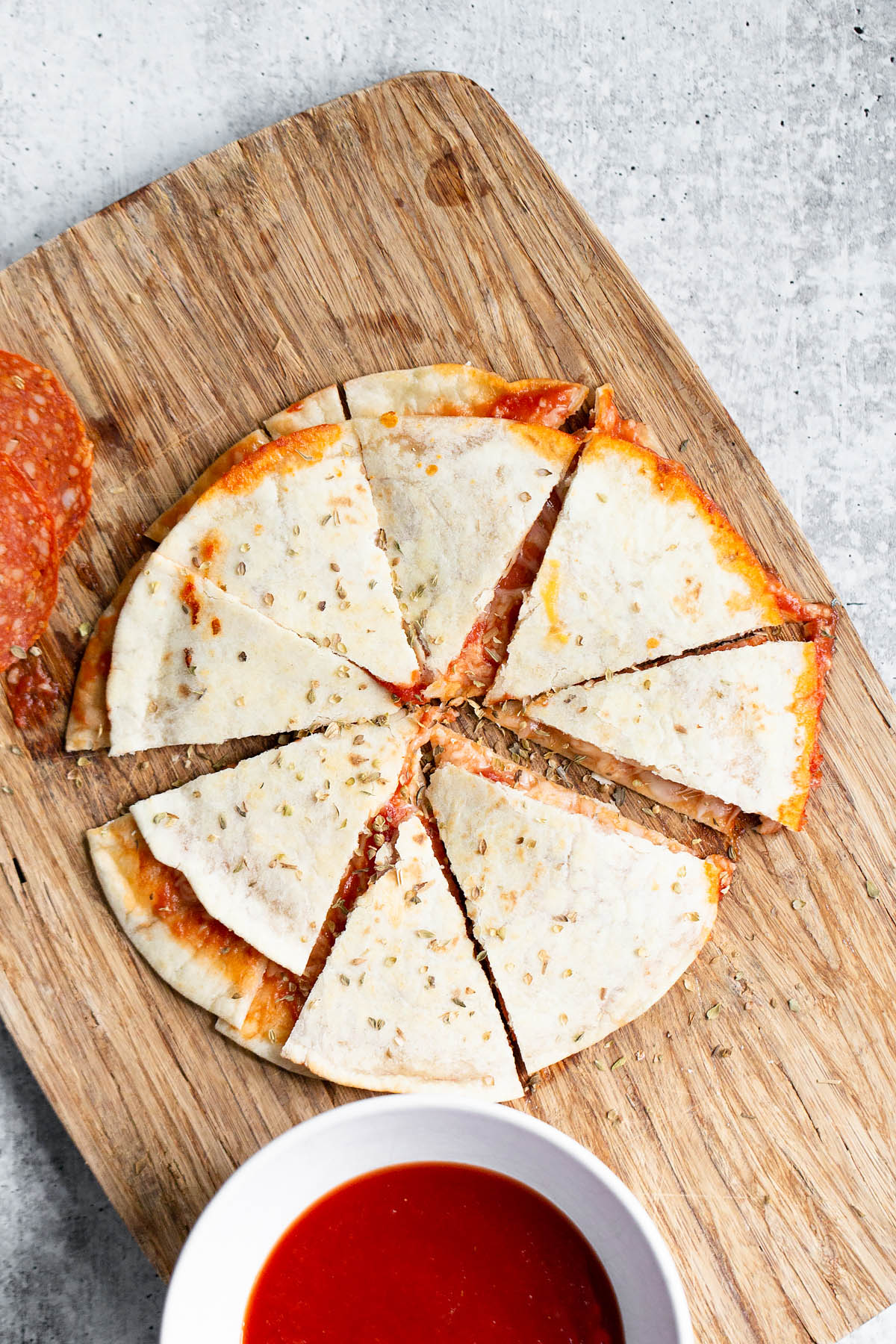 I had been planning to make pizza quesadillas for awhile for my kids. They love quesadillas, and they love pizza, so I thought... why not combine the two?
Apparently, this is not an original idea. I was at my sister's house, and my niece started telling me about the pizza quesadillas they had the previous week. So I figured they were delicious, and I DEFINITELY needed to make these now.
...