Kiwi and cucumber pair together perfectly in this kiwi cucumber smoothie! It's so healthy and easy to make. It's a delicious green smoothie that is cooling and so refreshing.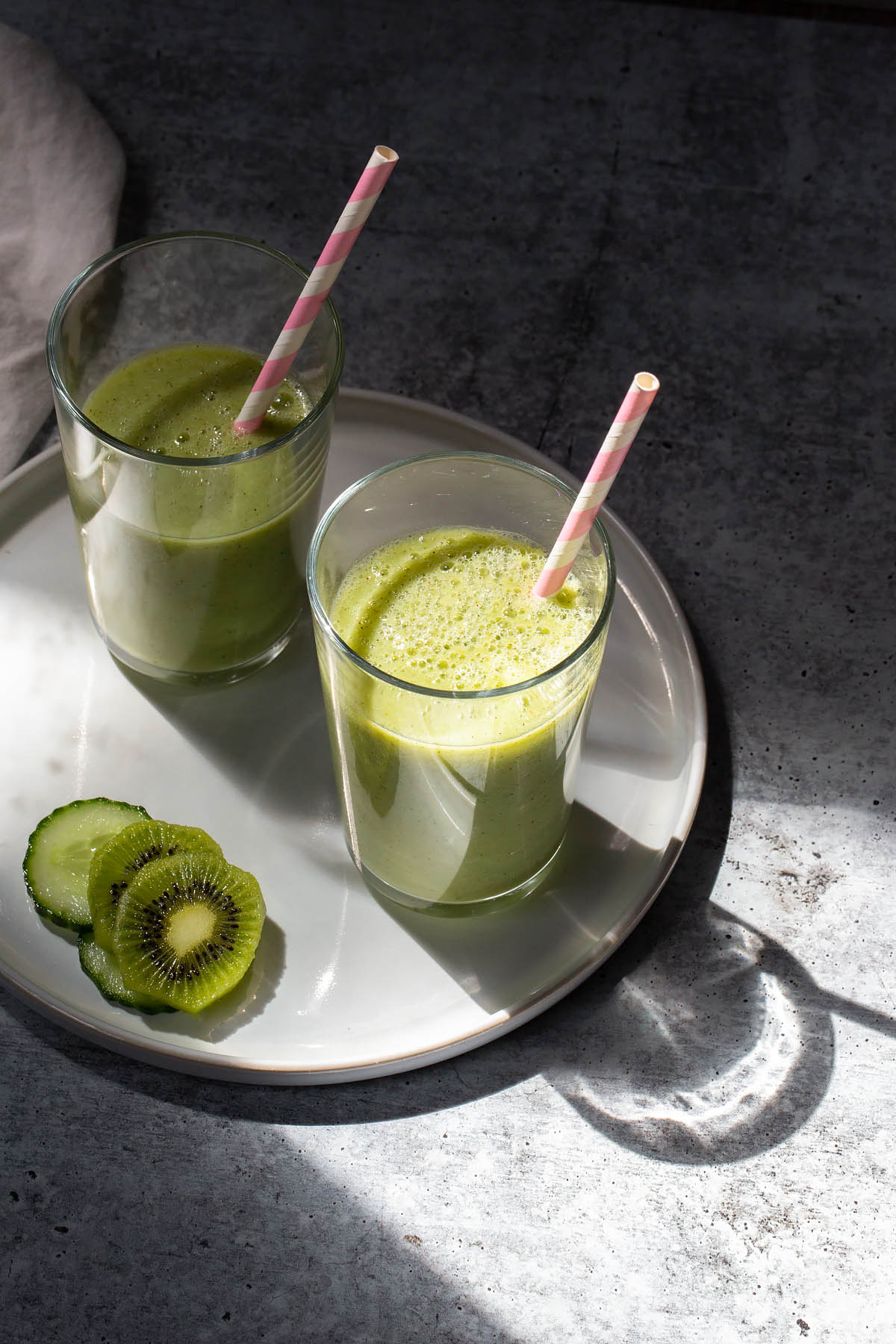 A new take on a green smoothie! This one doesn't actually have spinach (unless you decide to toss in a handful). But it's still nice and green and tasty. I can almost picture myself relaxing at a spa while drinking this tasty smoothie.
This kiwi cucumber smoothie is the perfect balance of kiwi and cucumber flavors so neither outshines the other.
...