This croissant breakfast sandwich is topped with scrambled eggs, cheese, and fresh basil. It tastes like something you would get at a restaurant, but it's so easy to make at home!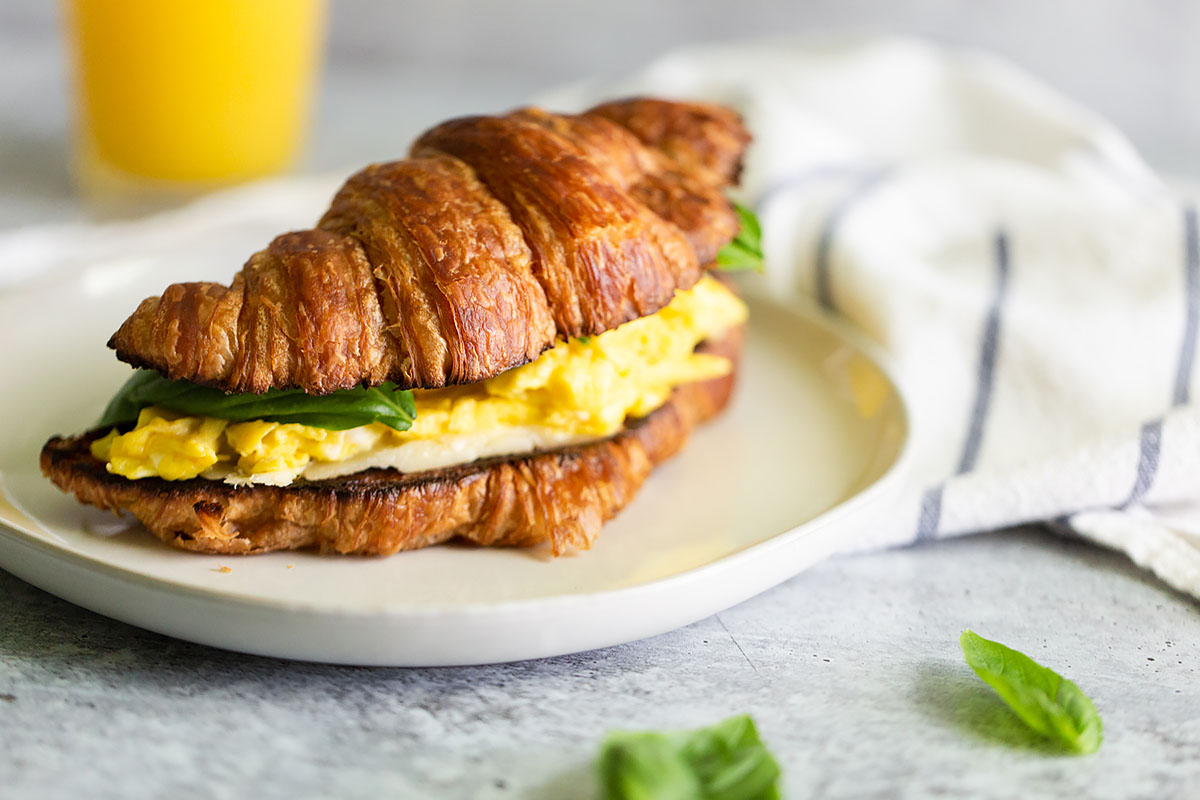 We recently got a bunch of croissants at the store. With no real plans on how to use them. So, I thought I'd make breakfast sandwiches one day! I scrambled up some eggs, sliced up some cheese, and grabbed some fresh basil leaves from our garden.
And boom.
The best croissant breakfast sandwich was born. Seriously. This is probably my favorite breakfast sandwich I ever had. I made them for Josh and myself FOUR days in a row.
...