Hello!
We are Aimee and Josh, co-creators of Food Banjo. We started in 2012 as a food magazine, but realized as we got busy with work and life, we just didn't have time to develop digital magazines on an ongoing basis.
So we decided to start a blog instead! We're sharing our favorite recipes and food inspired by our travels and what we enjoy eating. Sometimes it's sweets and cocktails, and sometimes we delve into healthy recipes and Whole30 recipes.
We had our daughter in September of 2017, so now we're two exhausted parents trying to meal plan and eat healthy-ish so we can have the energy to keep up with a toddler! We also just had a baby boy at the end of September in 2019, which is making life even more crazy! So lately we've been trying to come up with easy recipes that are delicious, but don't take a lot of time to make.
If you'd like to contact us about partnerships, sponsorships, events, photography work, or just want to say hi, send us a note at FoodBanjo [AT] gmail [DOT] com.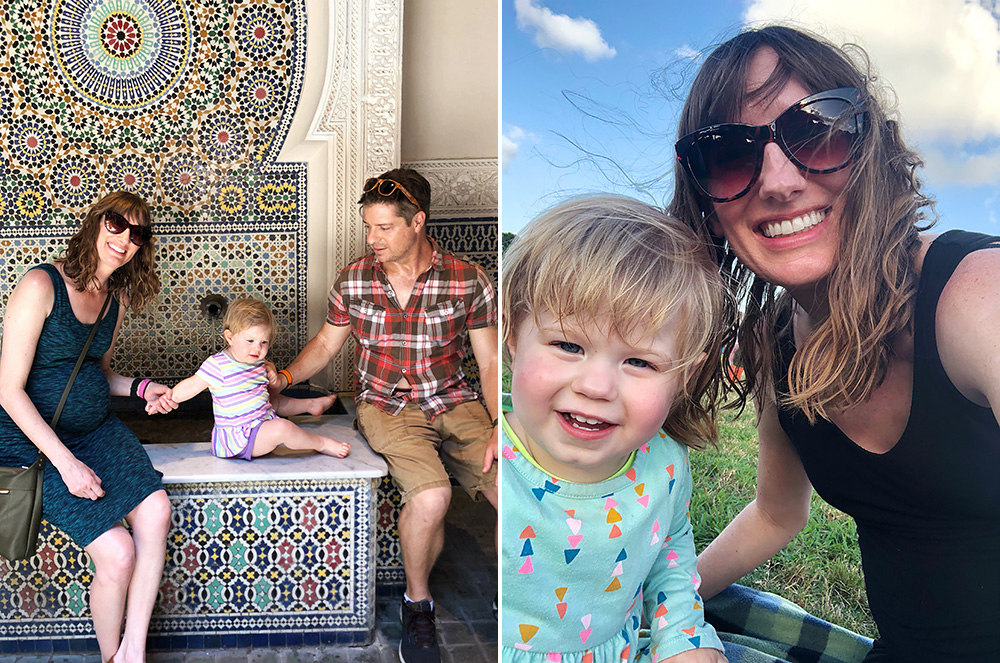 About Aimee:
Hi! I have a passion for food and trying out new recipes. I'm a little obsessed with cooking shows. I used to be a really picky eater, but finally my love for actually trying food really blossomed when I started doing a bunch of food photography for clients like Food & Wine Magazine, Torchy's Tacos, and Plate Magazine. I also photographed two books -- Austin Chef's Table: Extraordinary Recipes From The Texas Capital
 and Tipsy Texan: Spirits and Cocktails from the Lone Star State
.
When I was pregnant with our daughter, I had gestational diabetes. My blood sugar is fine now, but during pregnancy I had to learn how to make a lot of low-carb, high-protein meals. That meant altering what we ate and eating very healthy meals. Some of our Whole30 recipes are inspired by those meals.
About Josh:
Ciao! A life as a latchkey kid and making dinners for myself (insert parental guilt trip here) led to  baking as a teenager and cooking in restaurants for a bit. Still, I'm the one with the sweet tooth and tend to make all of the goooood stuff: cakes, cookies, pastries, etc. I also play bartender from time to time…basically I'm the king of the empty calorie. Join me, will you, on this fantastical journey that we call Food Banjo.
Disclosure
We sometimes post about products/restaurant visits we're getting paid for or receive for free. If that happens, we will ALWAYS disclose it in a post. You can also find our privacy policy here where we talk about how we use cookies (not the yummy kind!) and gather information.
Follow Us!
Don't forget to follow us on social media channels!
Facebook - Like Food Banjo on Facebook!
Pinterest - @foodbanjo on Pinterest
Instagram - Follow @foodbanjo on Instagram!