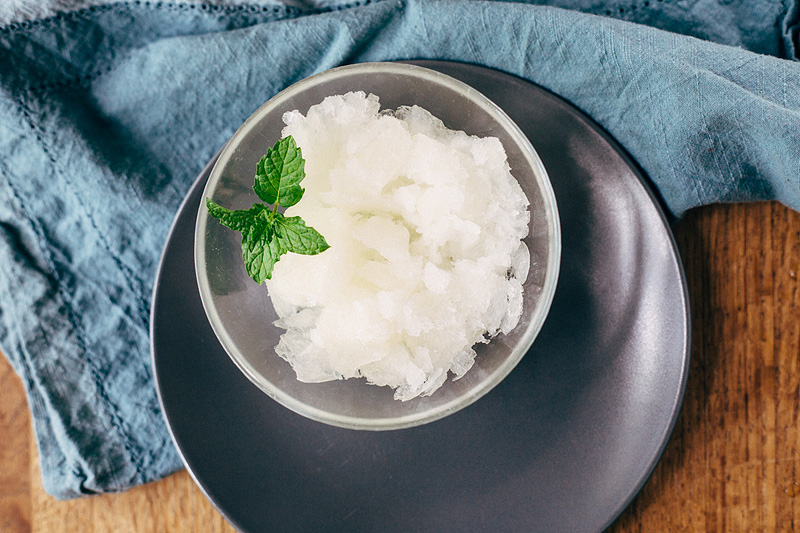 My name is Josh and I'm addicted to Costco. I love the variety, the quality of their products, their no-questions-asked return policy, and of course the prices (don't worry, I won't try to convert you). The downside of Costco is having to buy most things in bulk…but I still can't help myself! Do I neeeeeed 300 lemons? No. But when they're the same price as 3 lemons at my local grocery how can I refuse?

So I buy the ginormous bag of lemons and I give some to my neighbors. And when they get tired of those I make something out of them. In this instance I really did need all of those lemons because I was making limoncello (more on that later) which demands a boatload of lemon rinds.
Now I'm standing here like an idiot with a bunch of naked lemons that will shortly go bad unless I do something with them. Lemon granita to the rescue!
The lemon granita is a frozen fruit juice dessert, very similar to a fresh, flavorful snowcone. This recipe doesn't require any stovetop work or an ice cream maker, or even a cone. You'll just need a hand juicer, ice cube trays and a muddler, or the handle of a wooden spoon to punish those granita cubes into submission. (If making it boozy, the vodka makes the cubes softer and easier to smush). Once you're done, you have an easy lemon granita that is sure to cool you off on those hot summer days.
Oh, and that limoncello recipe? We'll have that for you later this week. Ciao!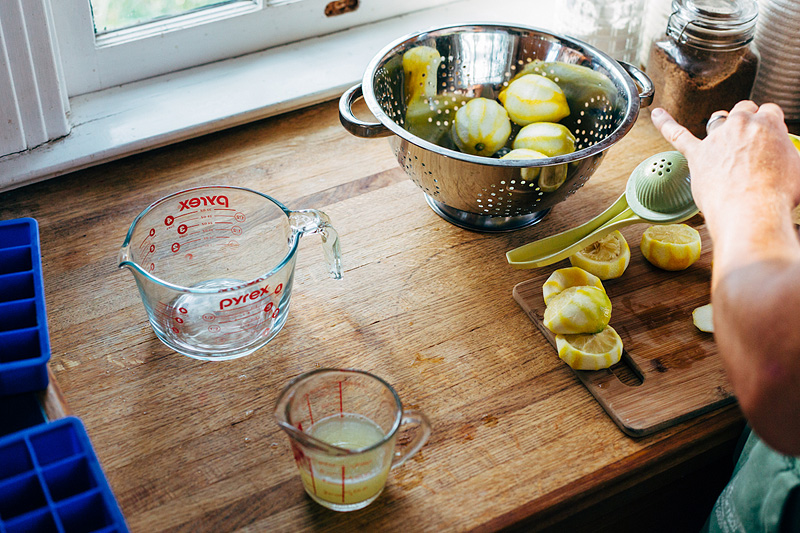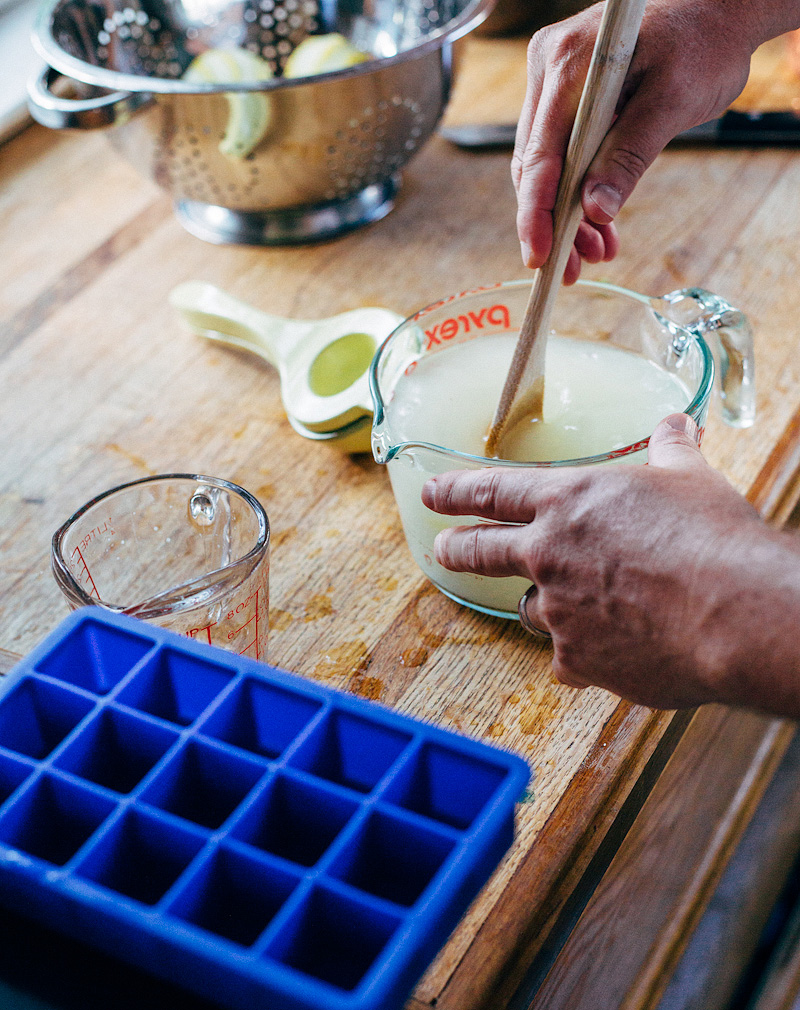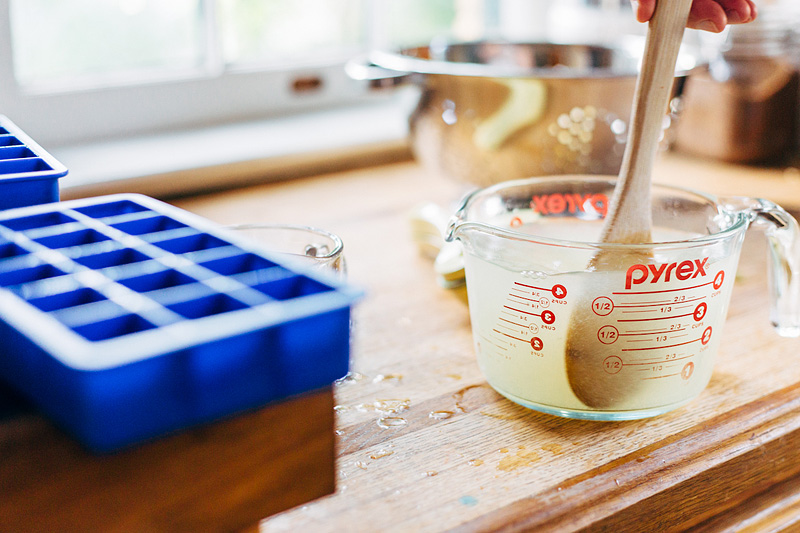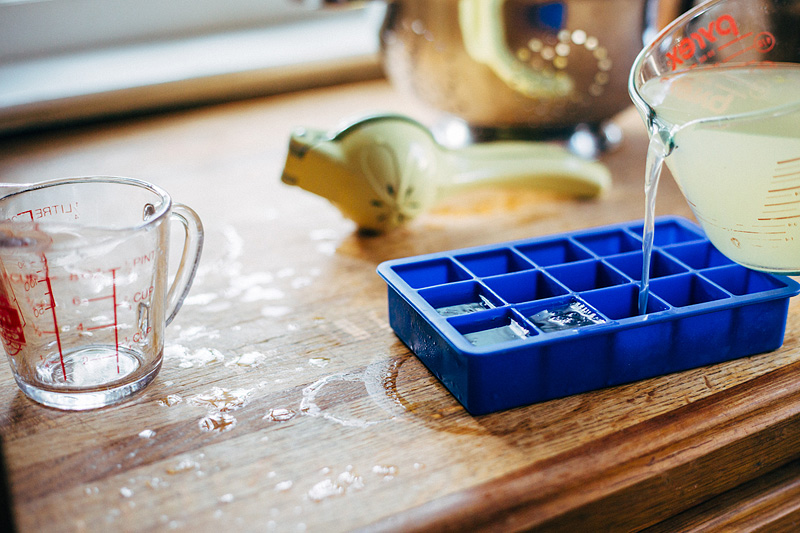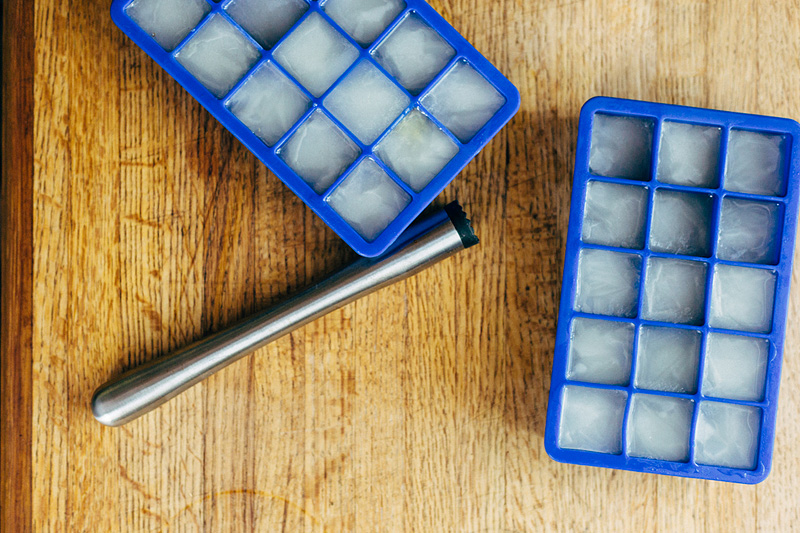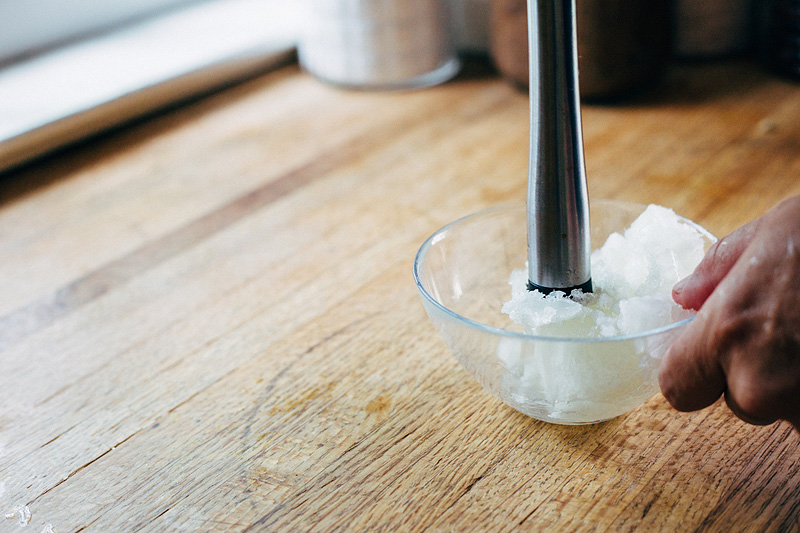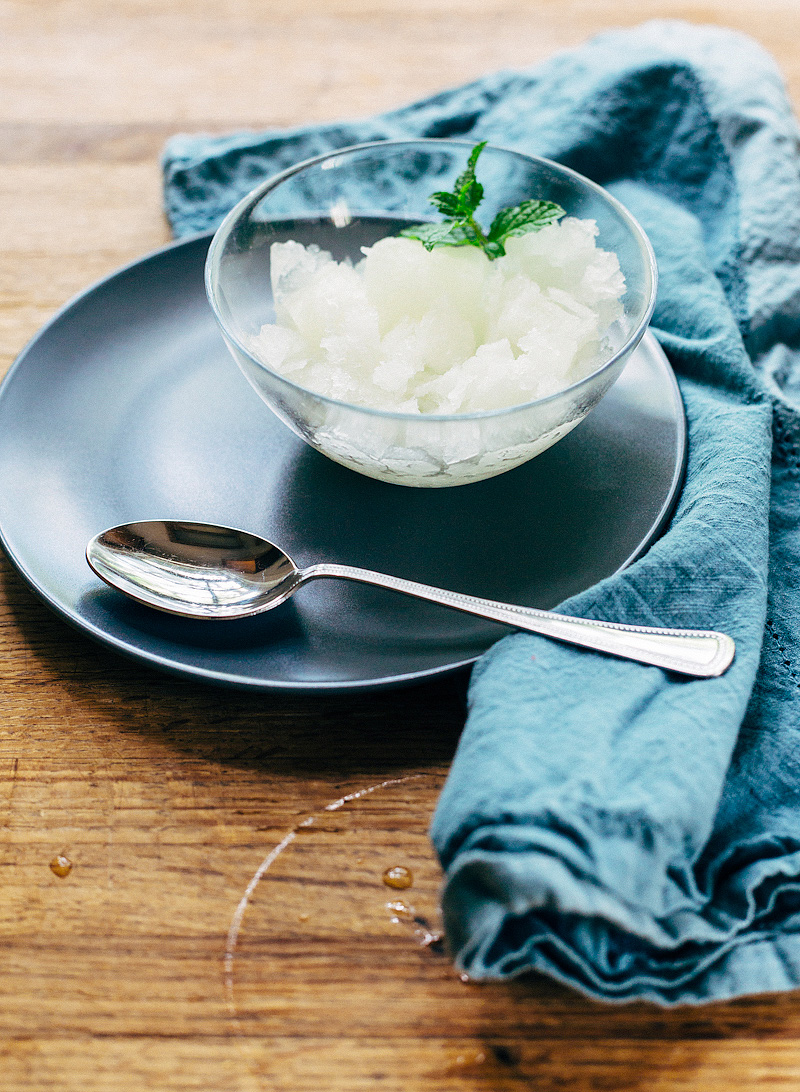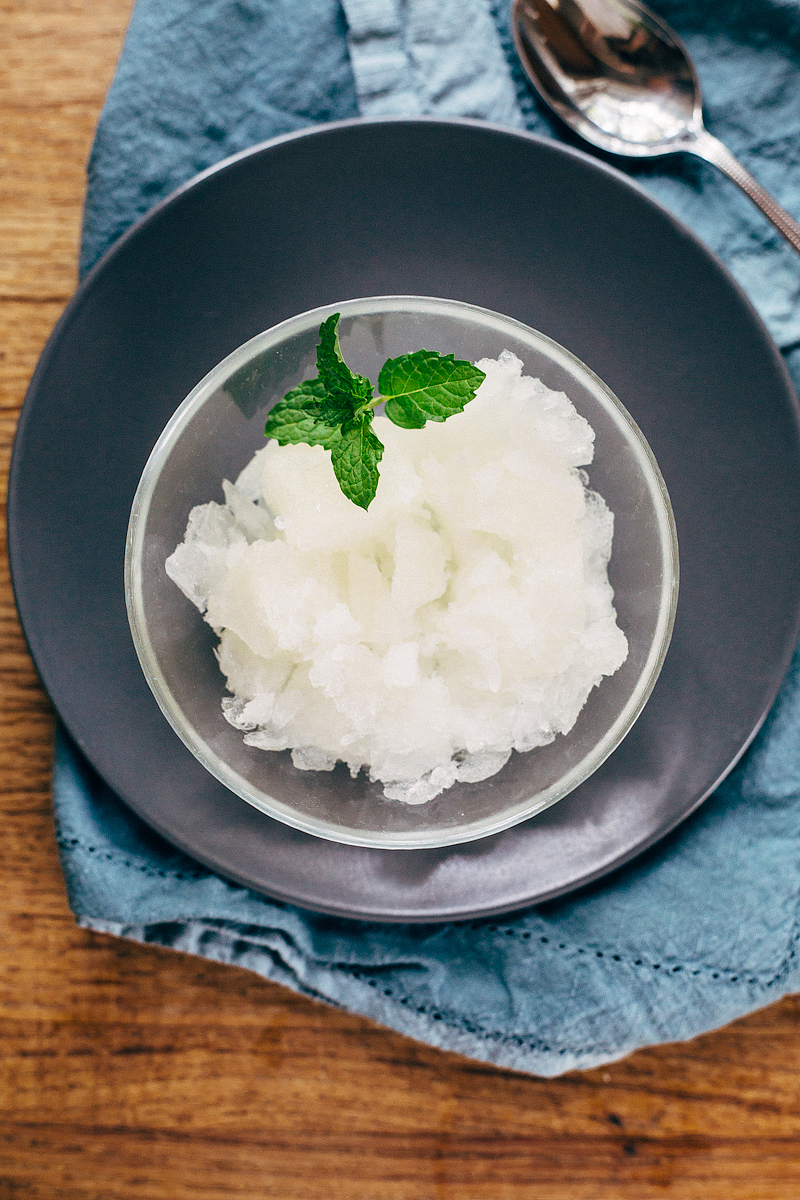 Print Recipe
Easy Lemon Granita
Ingredients
1

cup

fresh lemon juice

2 ¼

cups

water

1

cup

sugar

2

tbsp

vodka

optional
Instructions
Stir all ingredients together in a non-reactive bowl - a 4 cup liquid measuring cup is best - then pour into your ice cube trays and freeze.

Make as much as you can and store the cubes in a Ziploc bag until ready to serve.

To serve, place 4-5 cubes in a small bowl and carefully smush with a muddler - careful, they can be a bit slippery.

Eat with a spoon, or if you're on a diet, with chopsticks.