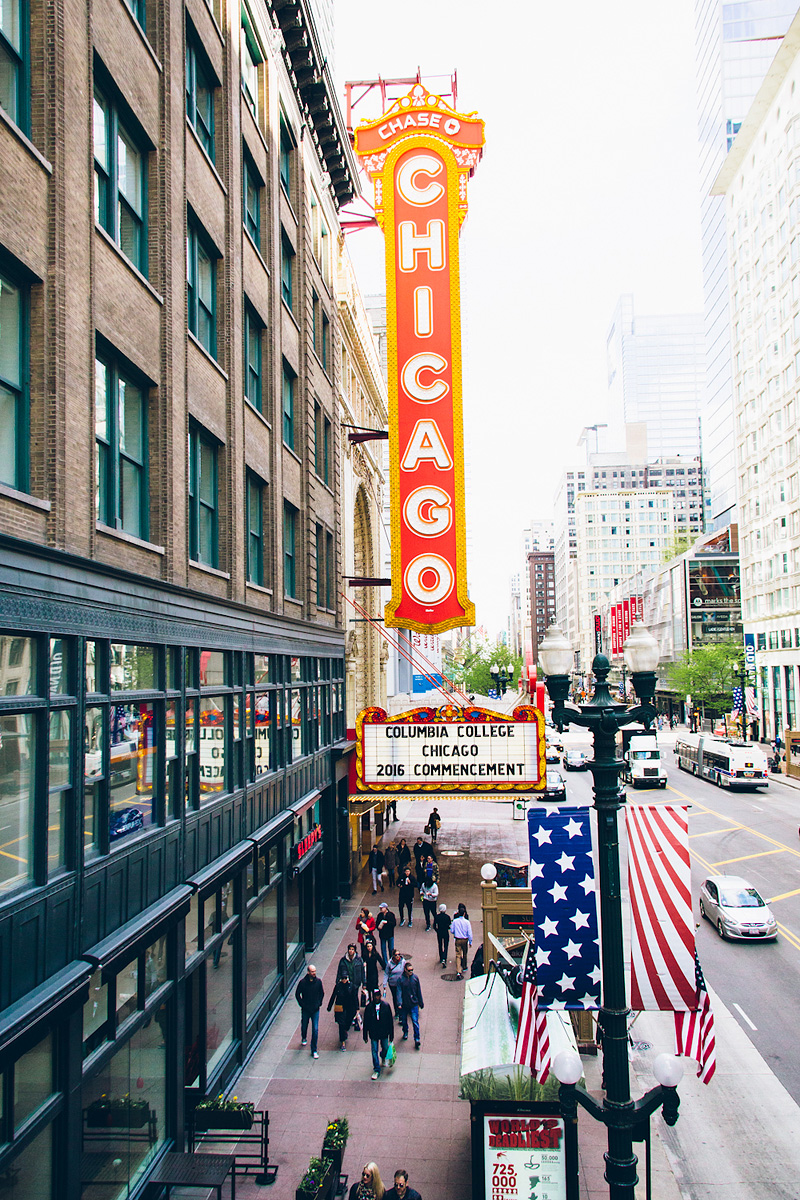 So we're gonna take a break from recipes to talk about our recent trip to Chicago!
Josh had been there before, many years ago, but it was my first time to visit the city. We thought that mid-May seemed like a pretty good time to go. It's before the summer tourist season, and the weather would be pretty decent and not too cold, right? Wrong.

Apparently, we chose to visit the exact time they had a cold front and had some of the coldest May weather in over 120 years. We're talking lows in the 30s. Brrrr. This South Texas girl was freezing. So we bundled up and spent as much time outdoors as we could take on the trip. Luckily, we had one day that was beautiful and in the high 60s, which was a nice break from the cold. But next time? I'm visiting in June or July.
The first night we were there, we walked from the metro stop in some cold, grey, windy weather to our hotel. We settled in and then headed out to find a late afternoon lunch. Deep dish pizza! We walked to the closest Lou Malnati's and each had our own personal deep dish pizza. It was pretty tasty, and the buttercrust was melt-in-your-mouth awesome, but hey, there was still more deep dish to be tried.
We stayed out in the cold weather as long as we could, grabbing a coffee to stay awake (hey, we had gotten up at 3 in the morning), and finally ice cream at Ghirardelli's (yeah, I know, the perfect way to warm up), before settling in for the night.
The next morning, we woke up ready to explore! We bundled up, grabbed donuts and coffee at Stan's Donuts, and then headed over to the Wicker Park neighborhood to walk around.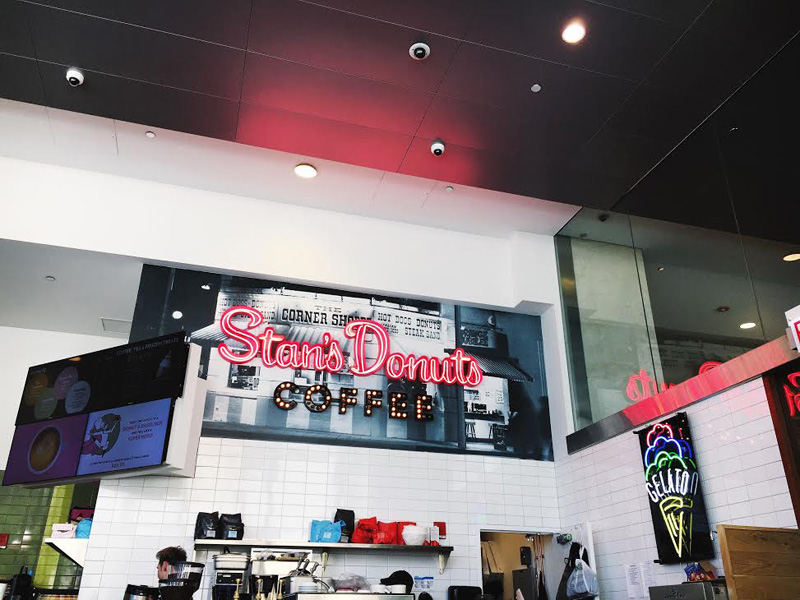 I did not get this book and wish I would have. Thrill Murray!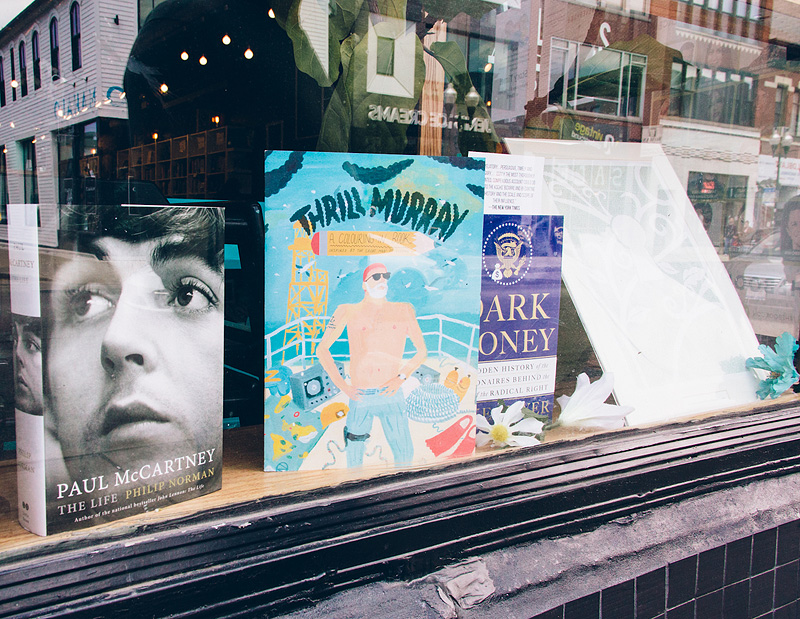 Love the cute streets and houses!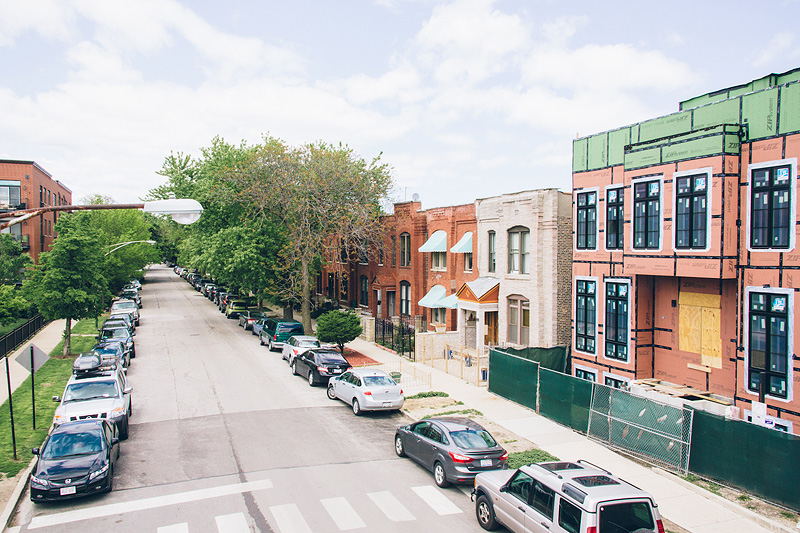 Tree-lined streets. Swoon.
Wicker Park shops.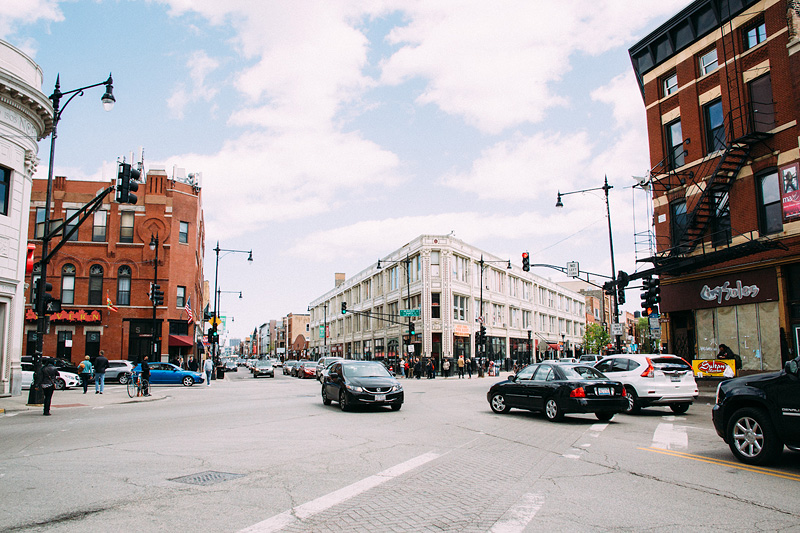 Metro stop with a stunning view of downtown.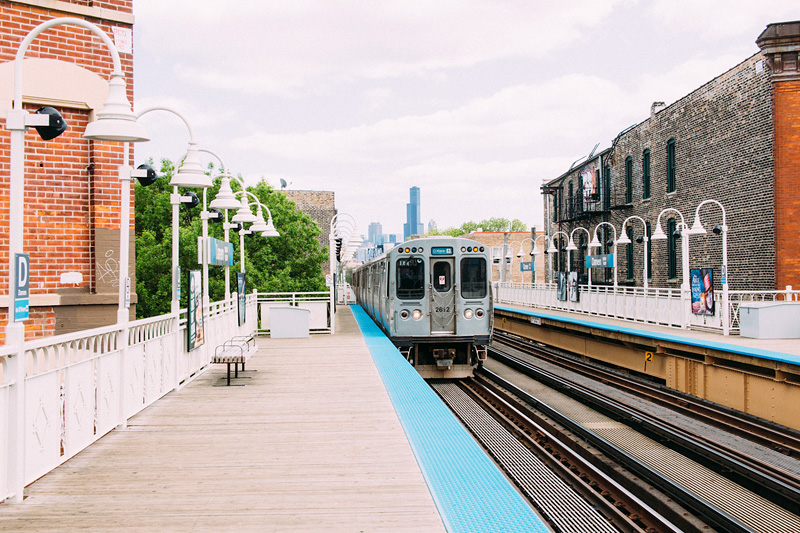 By the time we were done exploring, it was way past lunchtime and we decided we needed lunch. More deep dish pizza! We heard that Giordano's was the place to try, so we swung by their downtown location and had a delicious, and very filling lunch. We started with their calamari appetizer and ended by eating as much of a deep dish pie as we could and failing miserably. But it was incredible. So much sauce and cheese.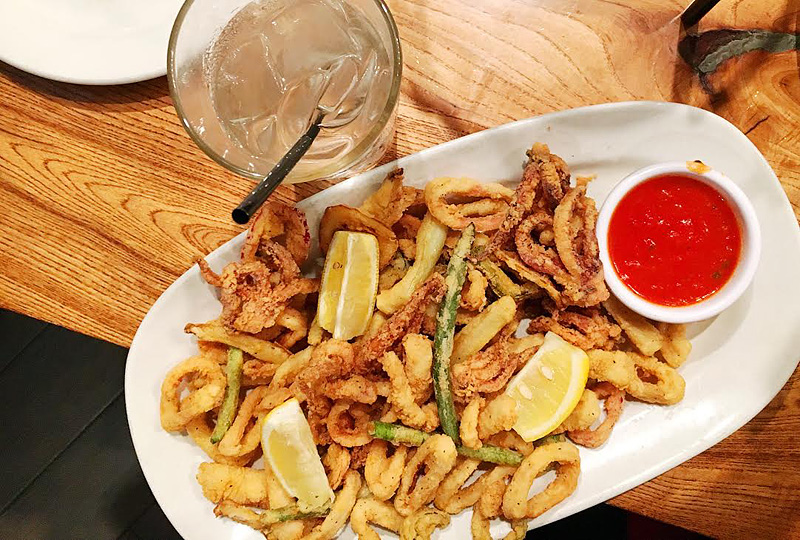 Omg this pizza. Terrible photo, since the lighting was terrible and I took it with my iphone, but so much yum!