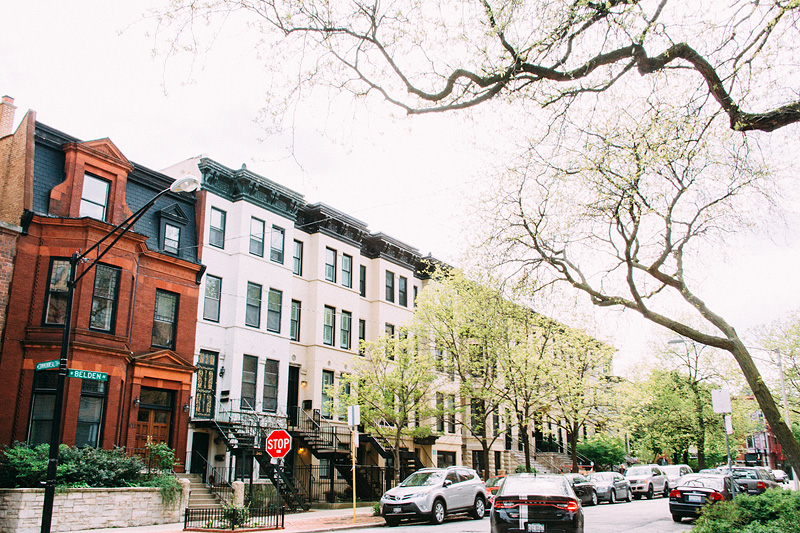 The warmest day we had in Chicago, we knew we needed to spend as much time outdoors as possible to take advantage of the nice weather. So, we headed to the Lincoln Park neighborhood for lunch and to go to the (free) zoo! I loved the neighborhood. How cute is that street above? I wish Austin had streets like this.

But first... hot dogs. We knew we had to go to a hot dog place while we were there to try a Chicago dog. We walked by Chicago's Dog House on the way to the zoo, checked it out on Google and saw it had great ratings. Sold! Josh got the Chicago dog, and I couldn't turn down the Midway Monster hot dog topped with bacon, bbq sauce and giardiniera peppers. We LOVED this place. I wish we had eaten here again.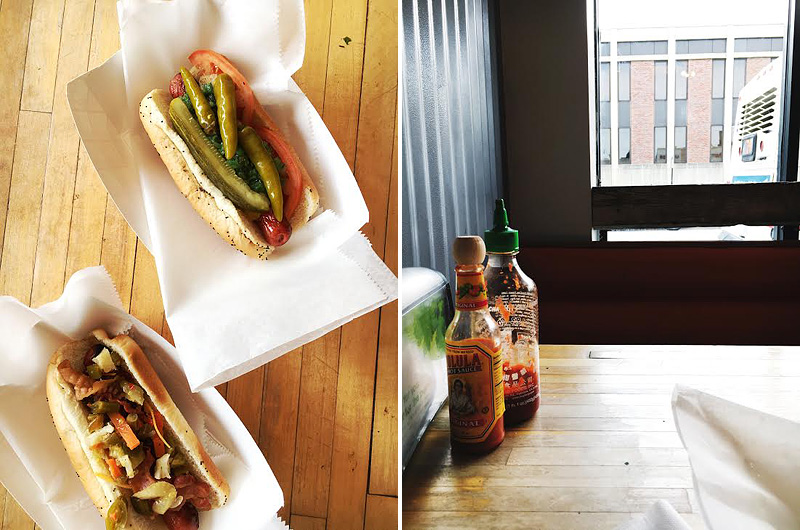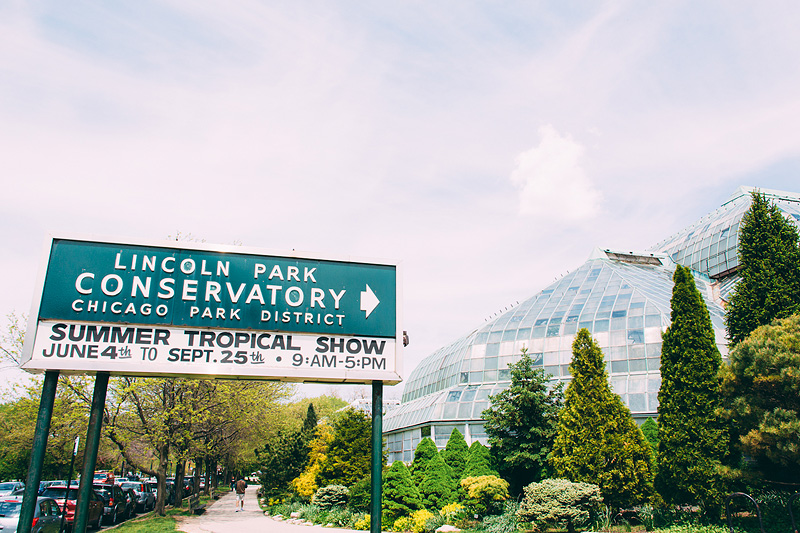 Onward to the zoo. Look at this water fountain! It only would have been better if the water had come out of the elephant's trunks.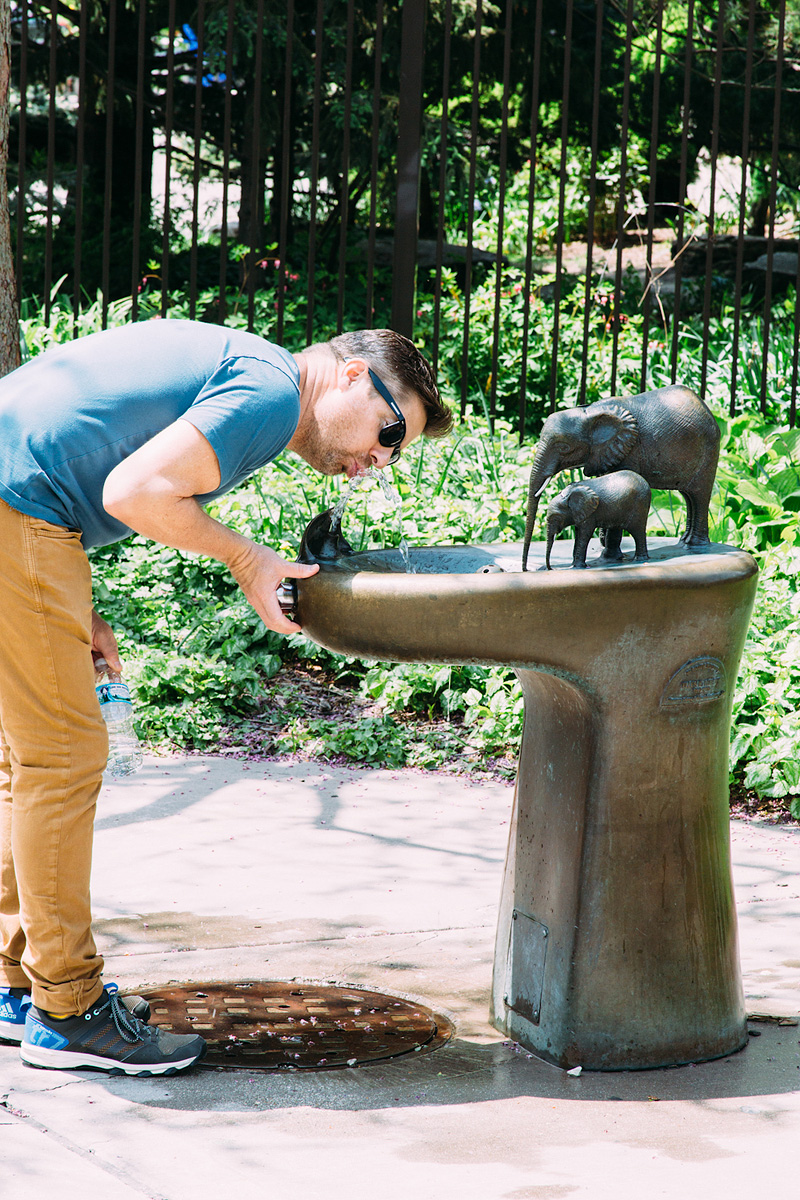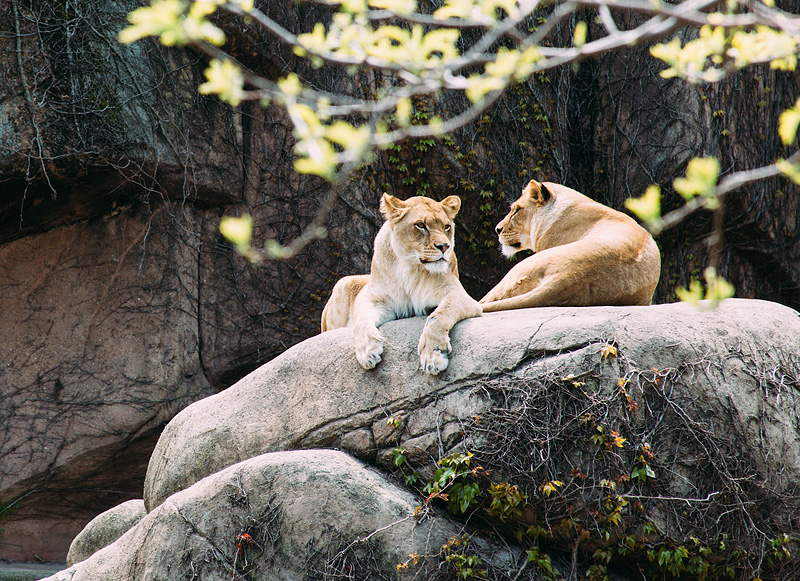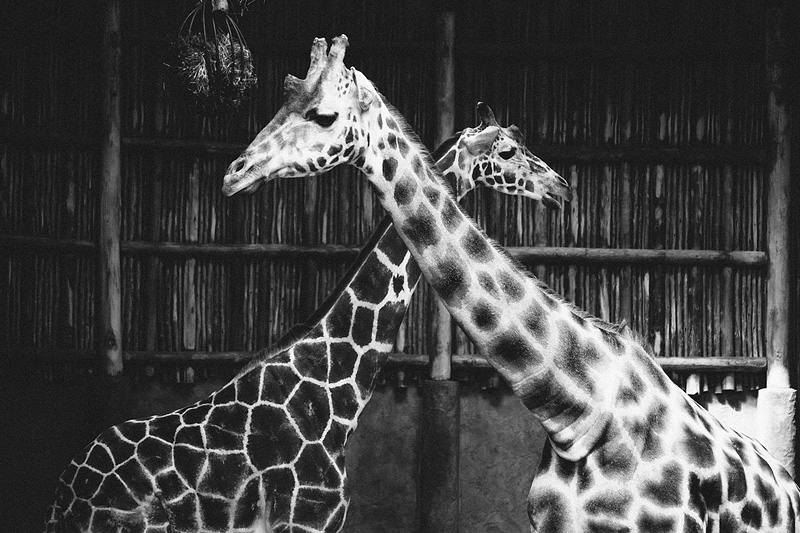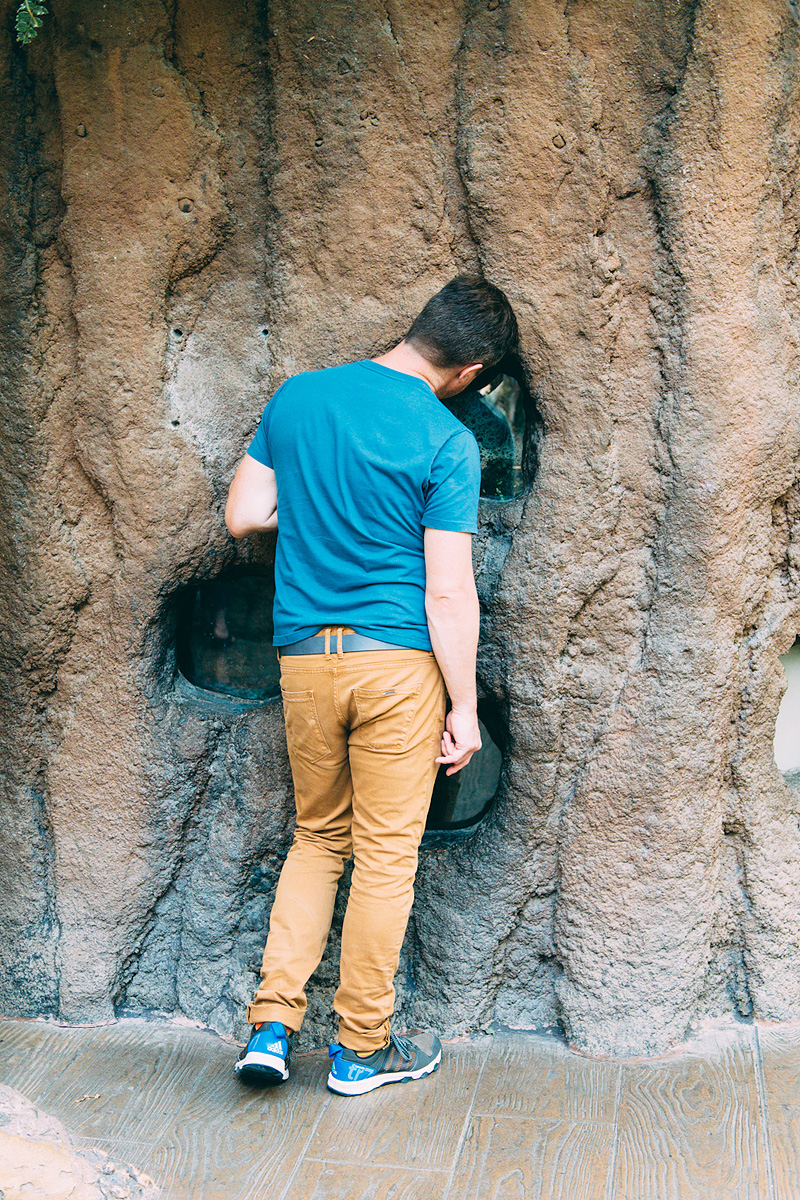 After looking at a lot of cute animals, we decided we needed a bit of refreshment in the form of ice cream, so we headed to a little shop by the zoo.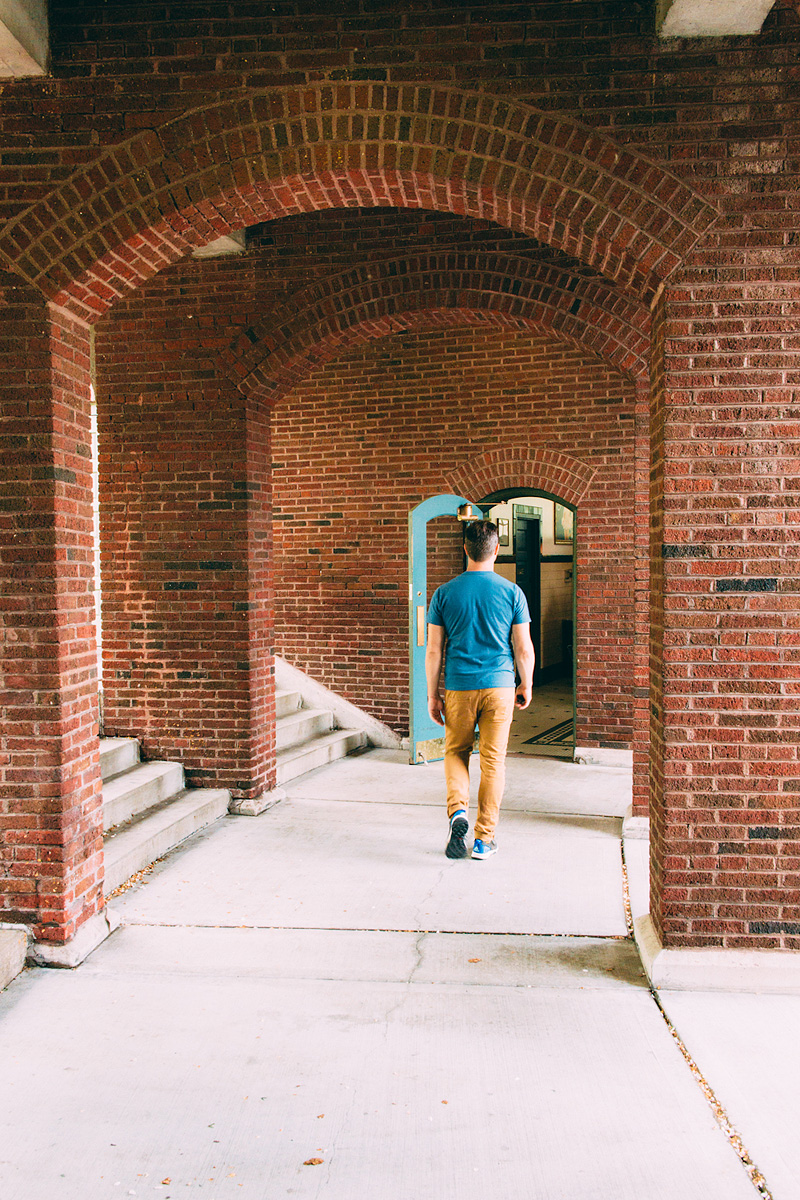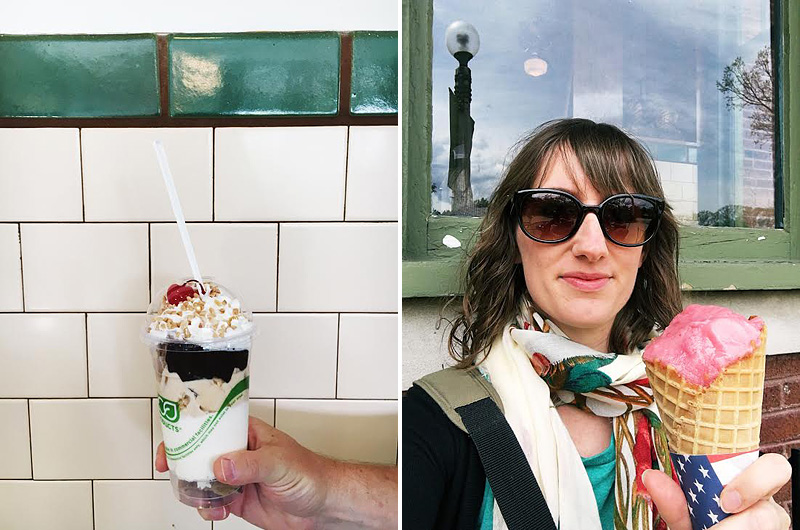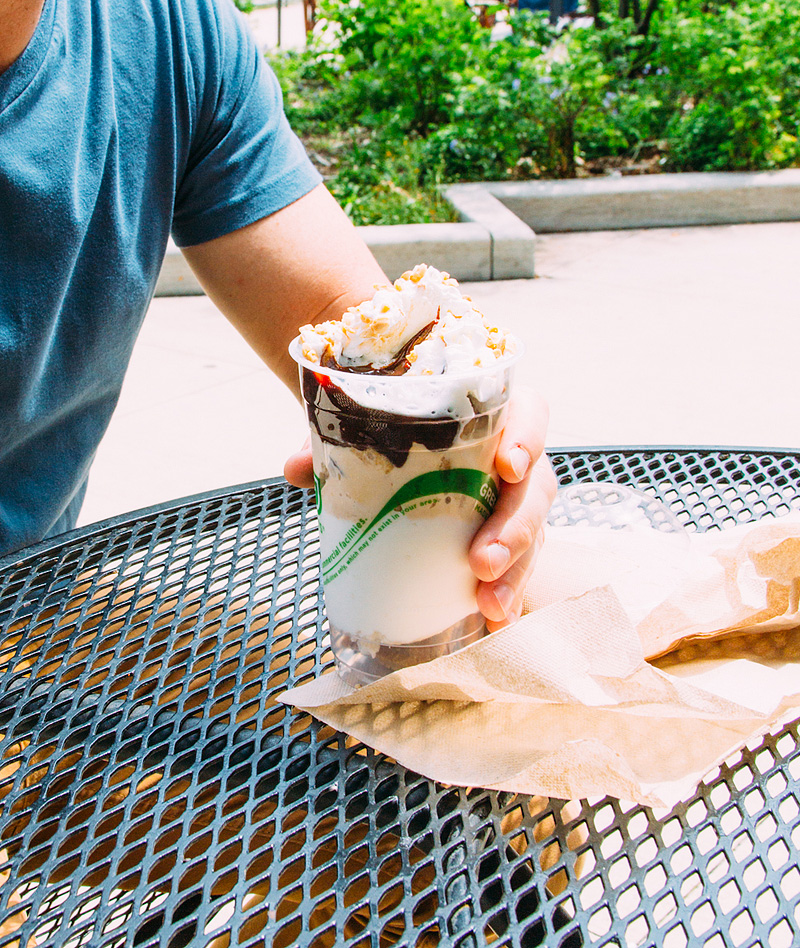 Then we took in some fabulous views of the Chicago skyline.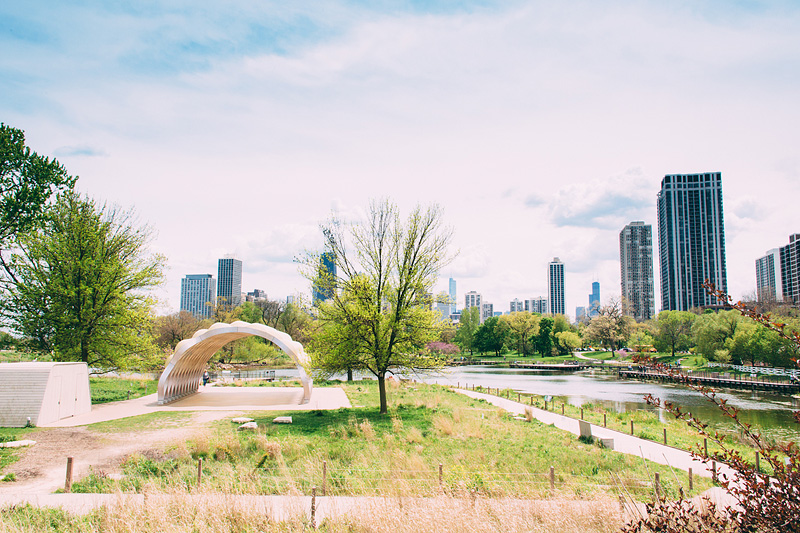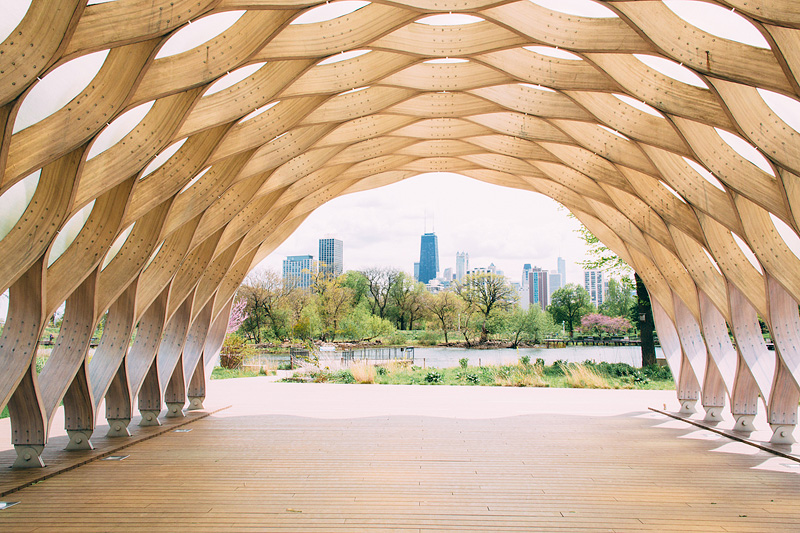 Finally, we headed downtown for a little walk around all the varied architecture. I absolutely love how there was such a variety and everything was so gorgeous.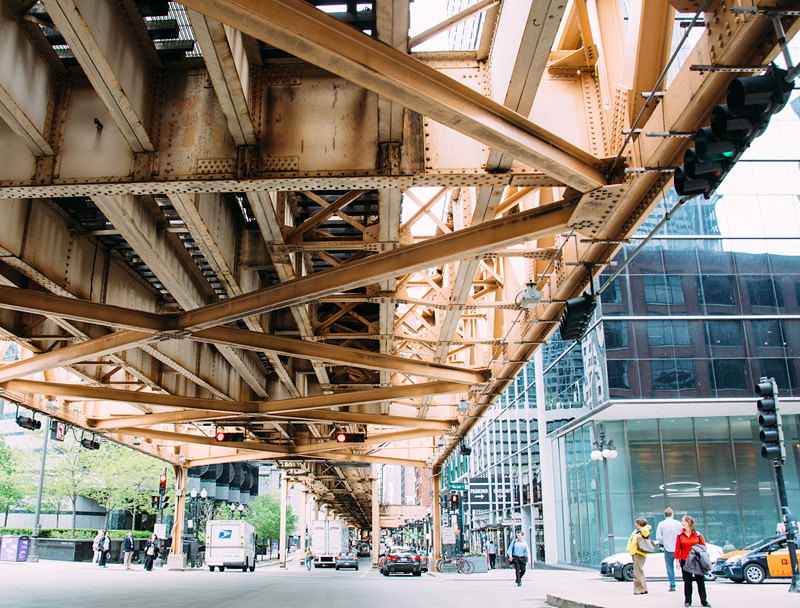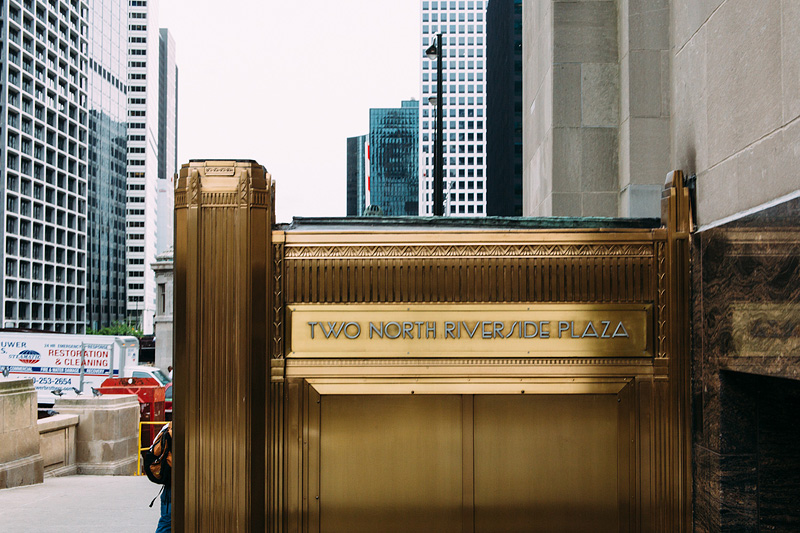 Apparently May is the time for tulips in Chicago? We saw them everywhere! So pretty.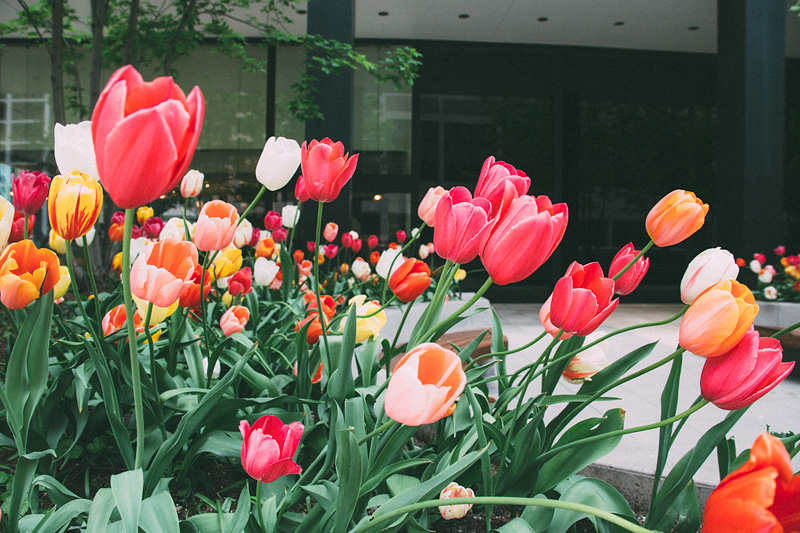 That night, we headed out to see an improv comedy show at Second City which was so funny, and then grabbed a very late dinner at the Old Town Pour House. We had fun eavesdropping on the conversations of the other people there. And then we called it a night and caught the metro back to our hotel!