Recently we needed some new knives. After a lot of research, my husband decided we should get some Kiwi knives and test them out.
Luckily, the knives are very affordable, so good for any budget! We started with one knife, and then wound up purchasing two additional knives.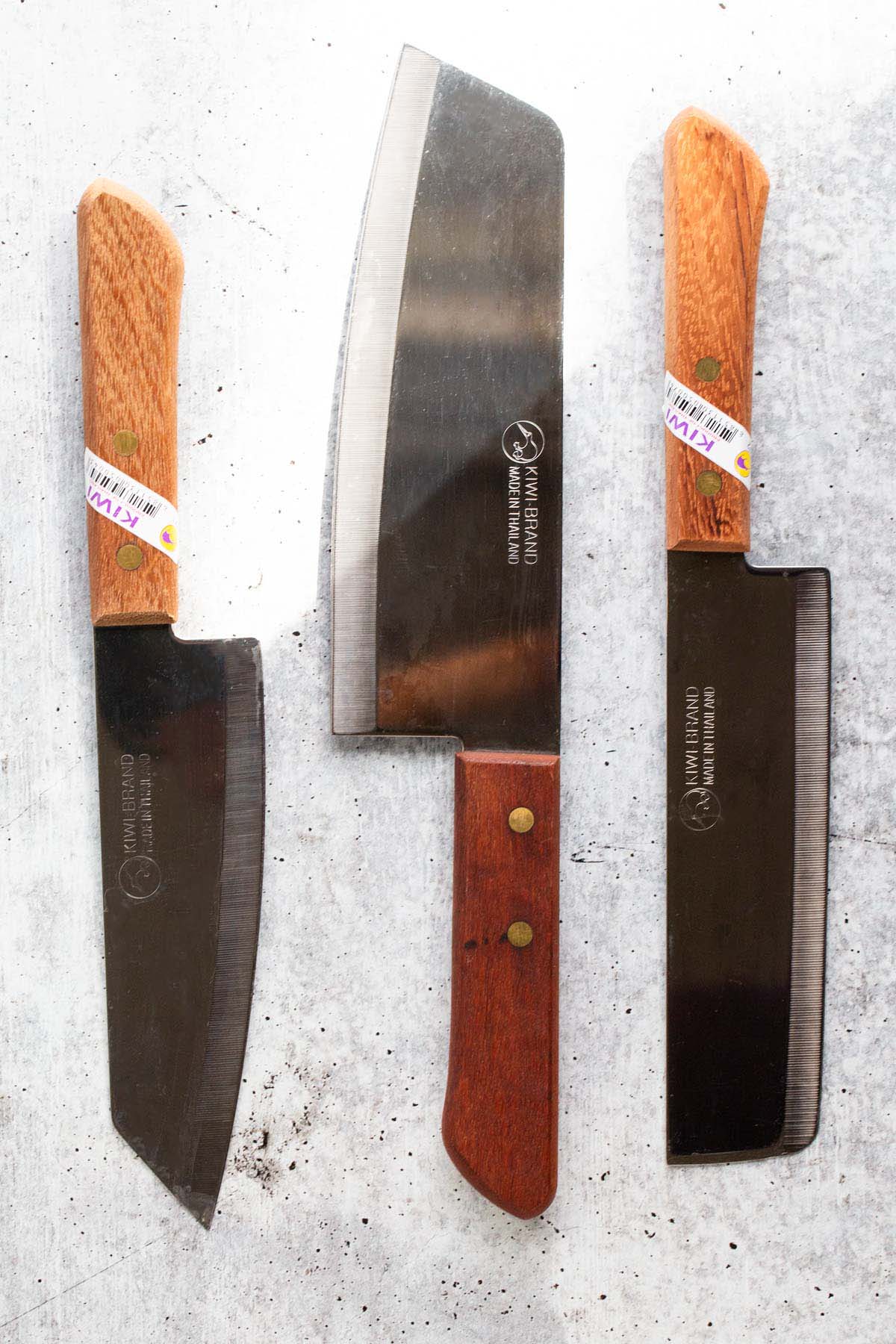 What are kiwi knives?
Kiwi knives are a popular type of kitchen knife that originated in Thailand. They are known for their unique shape and lightweight design, which make them easy to maneuver and ideal for precise cutting.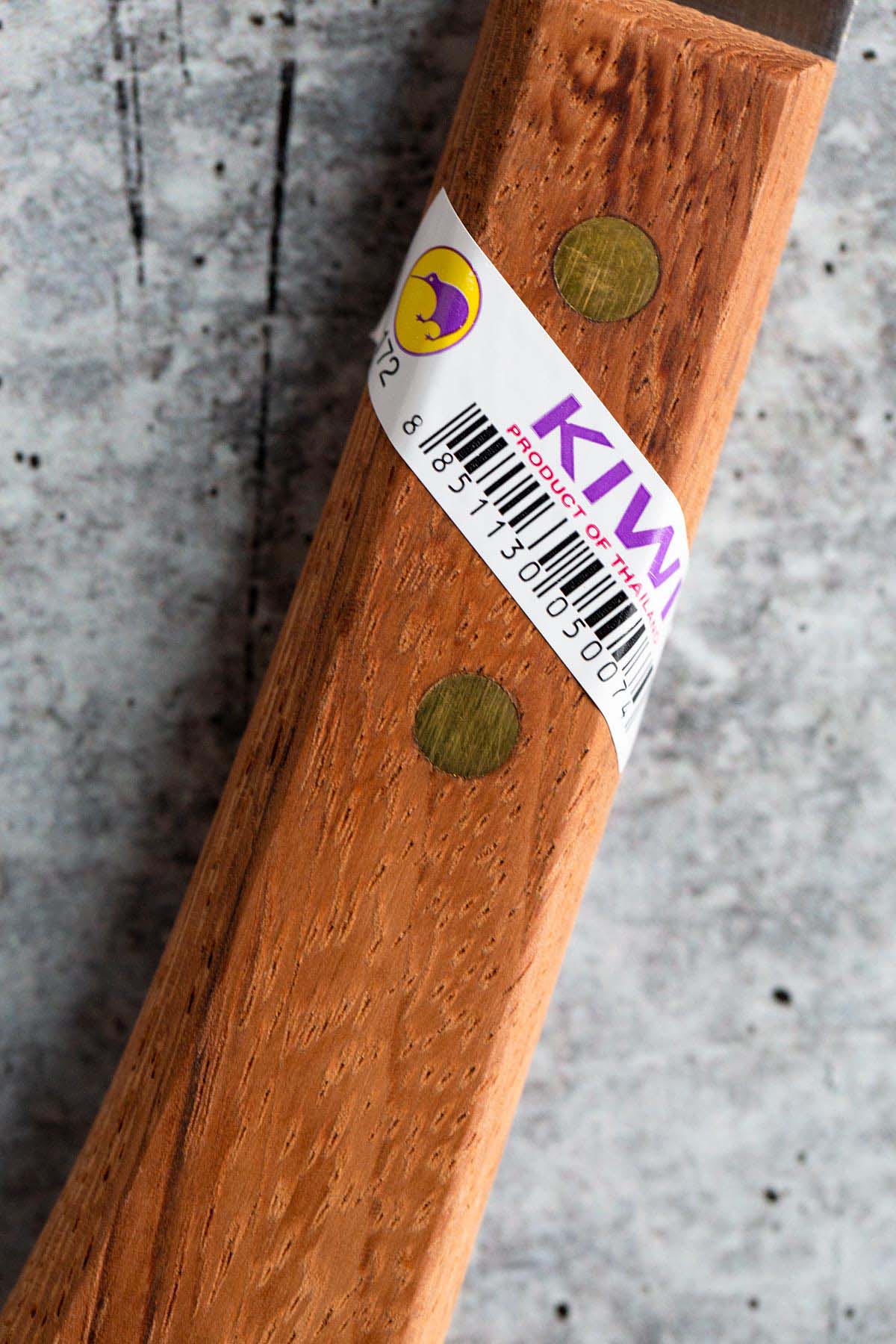 Price
Kiwi knives vary in price, but most are under $15. You can also find sets that have 2 or more knives for under $15, depending on the knife.
The larger knives, like a chef's knife are typically sold on their own, while some of the other knives are sold as sets.
Sharpness
The blade of a kiwi knife is typically made of high-carbon steel, which makes it sharp and durable.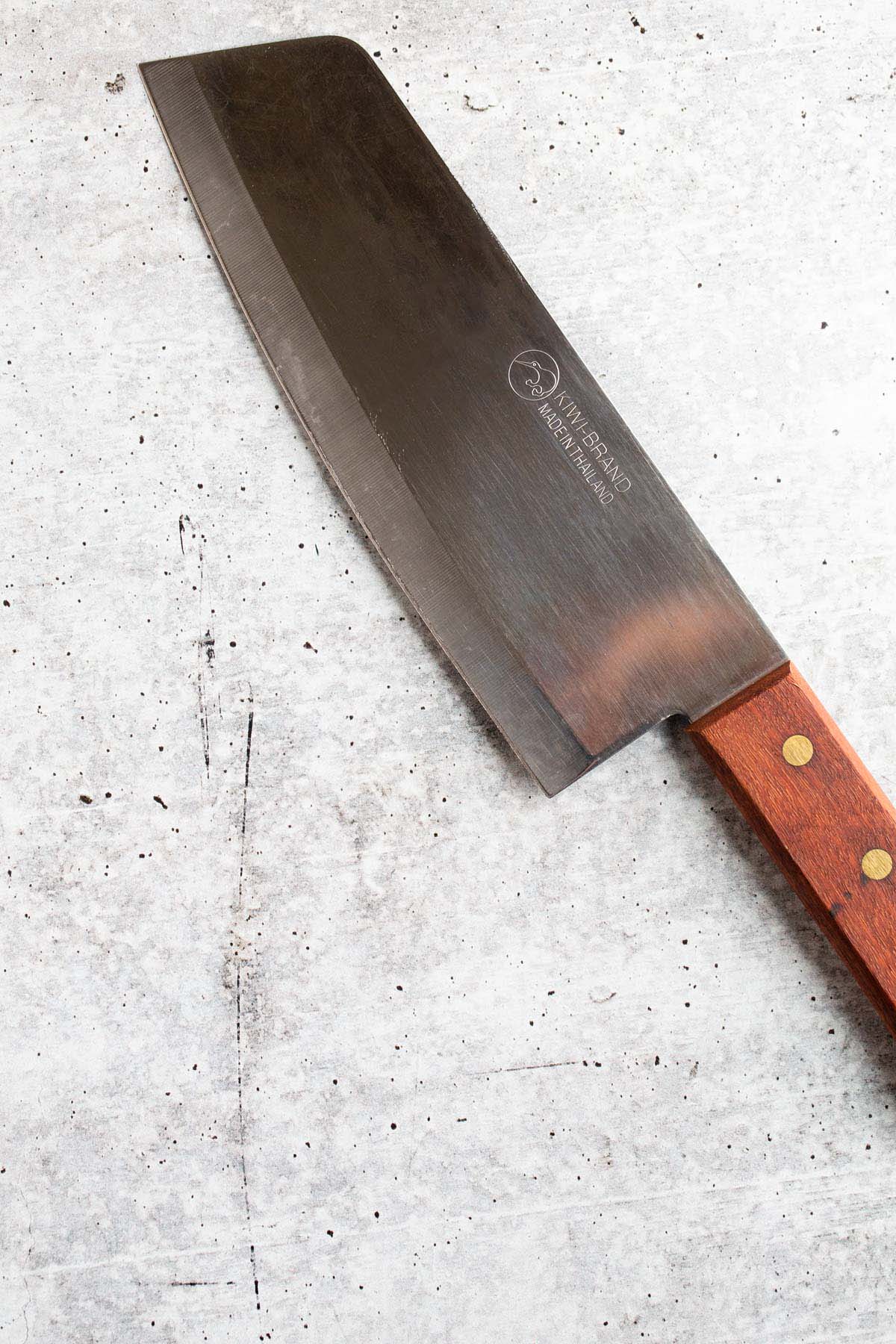 Quality
Overall, the quality of kiwi knives is great, especially for the price. They cut nicely and feel sturdy. Just like any knife, the lifespan of the knife is dependent on how well you care for the knives.
Sharpen the knives as needed and make sure you store them properly between uses to lengthen the lifespan of the knives.
Where are kiwi knives made?
Kiwi knives are made in Thailand. It's etched on the blade of each knife.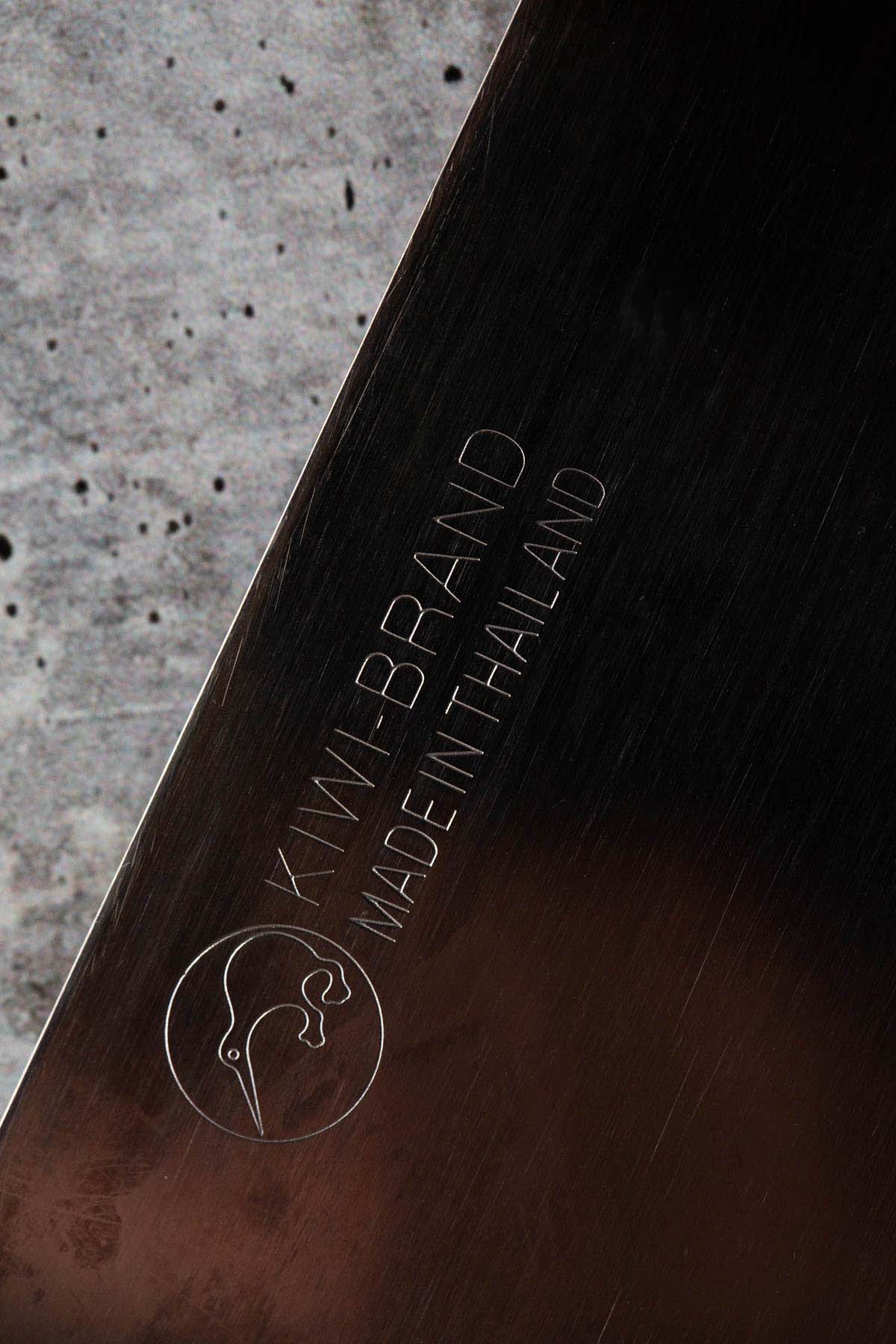 Are kiwi knives worth the price?
Yes, absolutely! These knives have become my favorite ones, and the knives I reach for in our knife drawer over any others. (Yes, I know we need a knife block, but I'm hesitant to get one while we have young kids, so knife drawer it is!)
What are the best kiwi knives to buy?
Which knives you buy depend on what knives you typically use or which knife you're trying to replace.
However, as a general rule, if you're just starting out with kiwi knives, I recommend purchasing the big chef's knife. This is a larger knife that is great for chopping vegetables, and fruit, cutting meat, etc. It's a great all-purpose knife.
If you're looking to add a couple of more knives to your collection, this set of two knives is great. I love them, because they are both lightweight and so easy to use.
I use these two knives frequently for cutting fruit, cheese, etc. If you're cutting something larger like a cabbage, butternut squash or spaghetti squash, I wouldn't use one of these, because they are harder to cut really tough, big things with, but they work great for apples, broccoli, peaches, etc.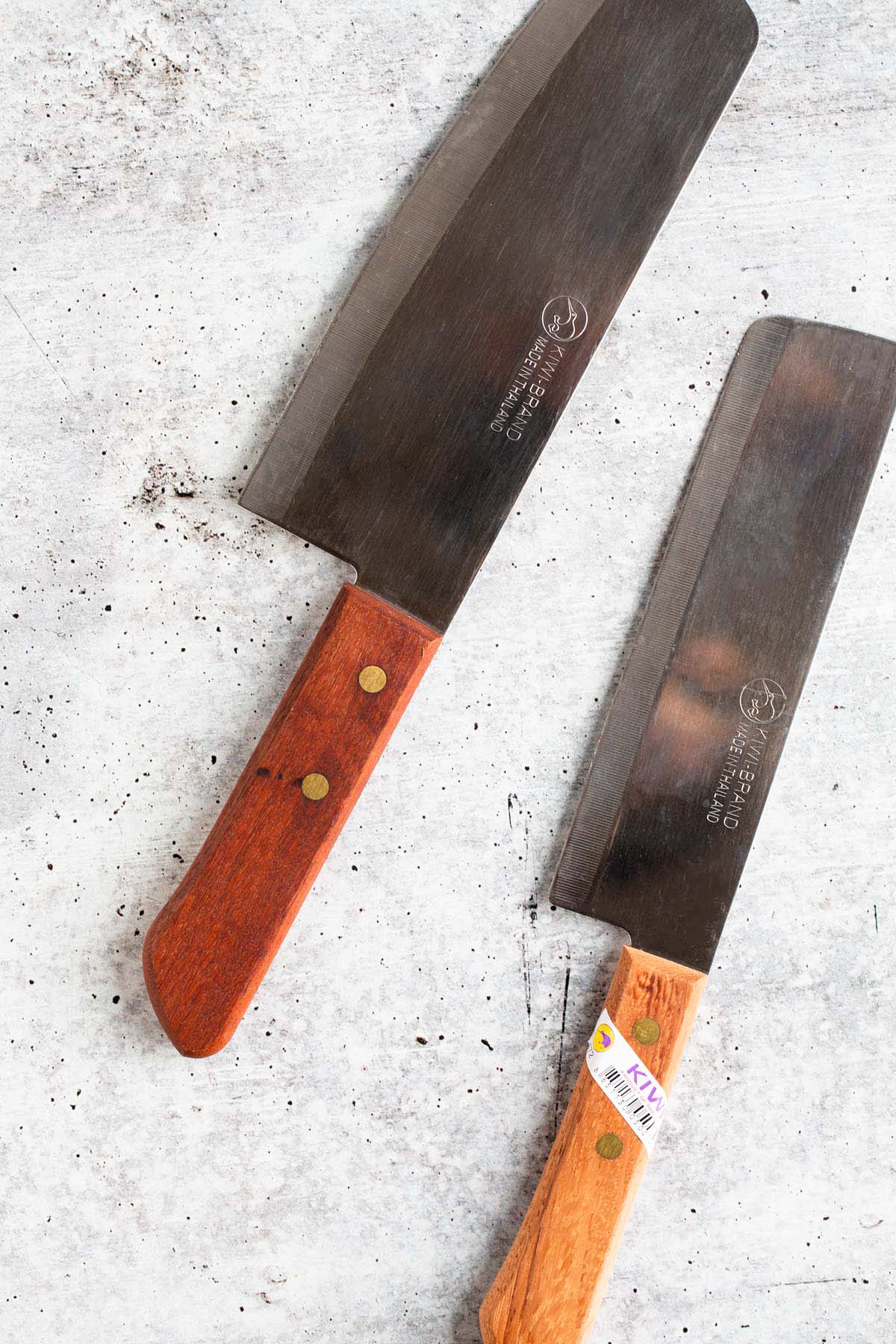 And then if you're looking to invest in more kiwi knives, they also have sets of steak knives and fruit knives.
Have you tried out kiwi knives? Let us know what you think in the comments below!