Love cooking chicken in your air fryer? So do I. But I am not a fan of boring chicken.
I like flavorful chicken. Chicken used in creative ways. Recipes that I want to make again and again.
And for me, these all check those boxes. Flavorful, delicious, and most importantly, easy to make in the air fryer.
Recipes to love
Air Fryer Chicken Thighs with Crispy Skin - The air fryer always crisps up bone-in, skin on chicken thighs perfectly. The inside remains juicy, while the outside crisps to perfection.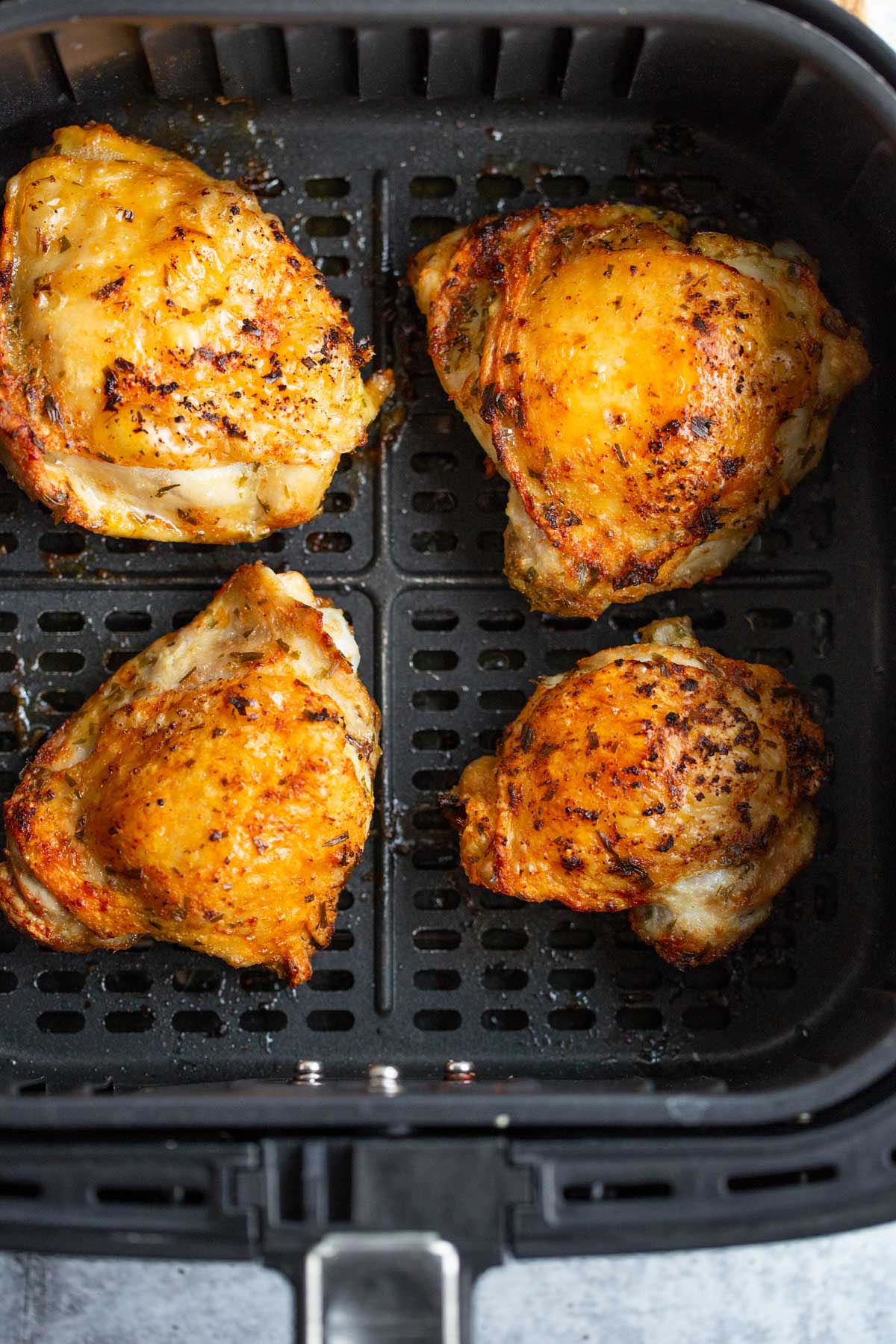 Air Fryer Onion Crunch Chicken - French's fried onions (or a similar brand) add delicious flavor and crunch to chicken breast!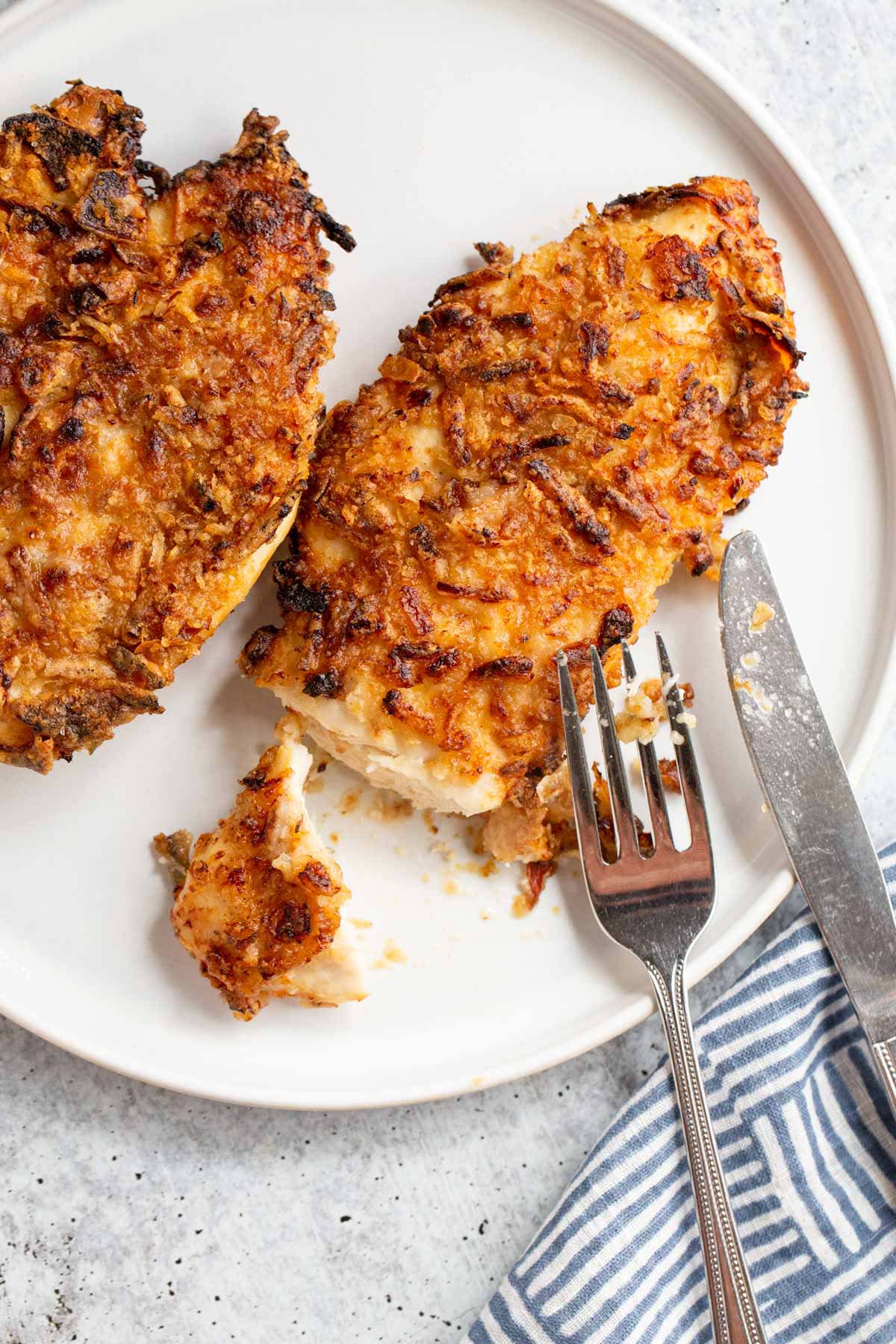 Air Fryer BBQ Chicken Thighs - This BBQ chicken thigh recipe is easy to make and cooks up so quickly!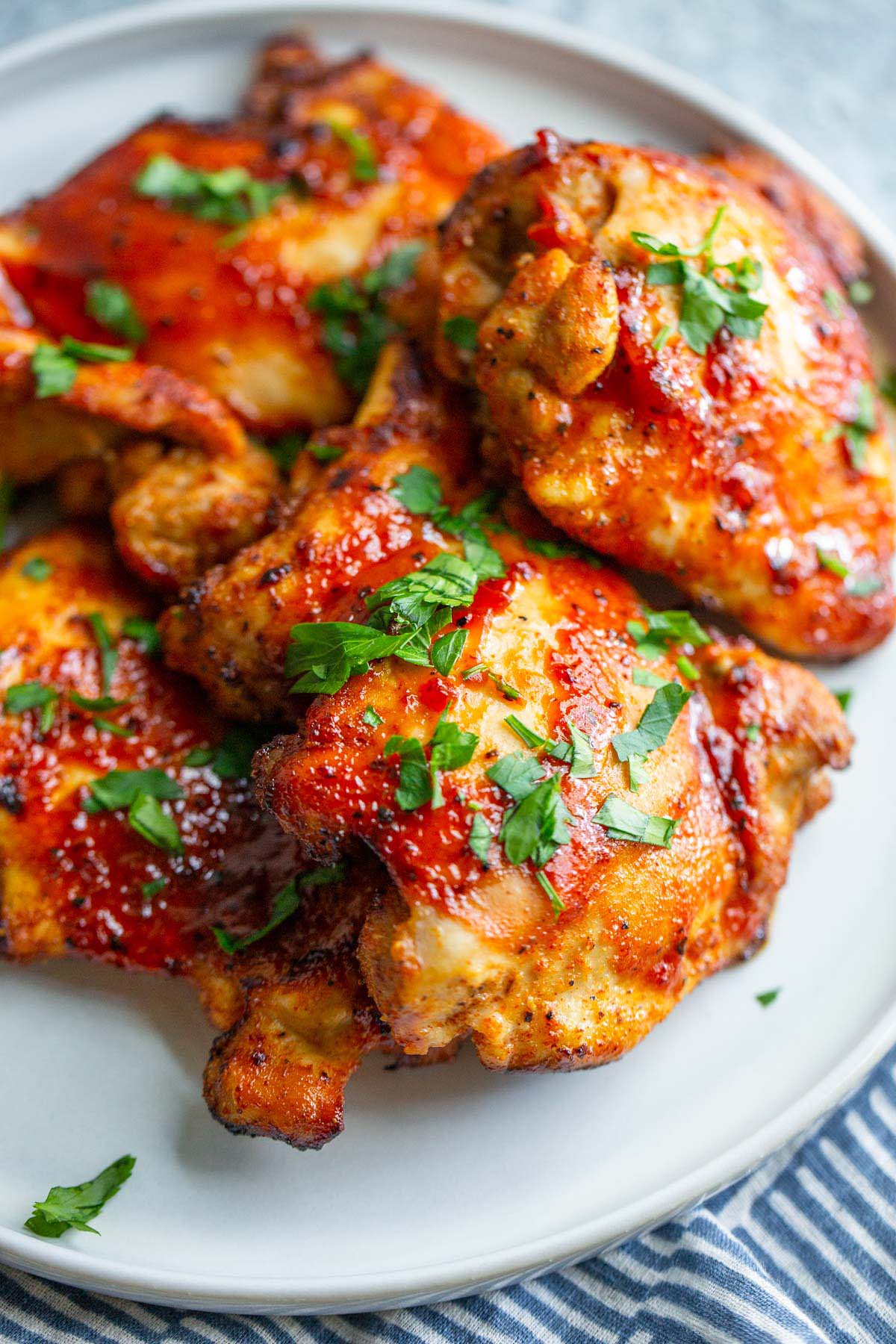 Air Fryer Chicken Fajitas - Cook chicken, peppers, and onions all at the same time in your air fryer for the perfect chicken fajita recipe.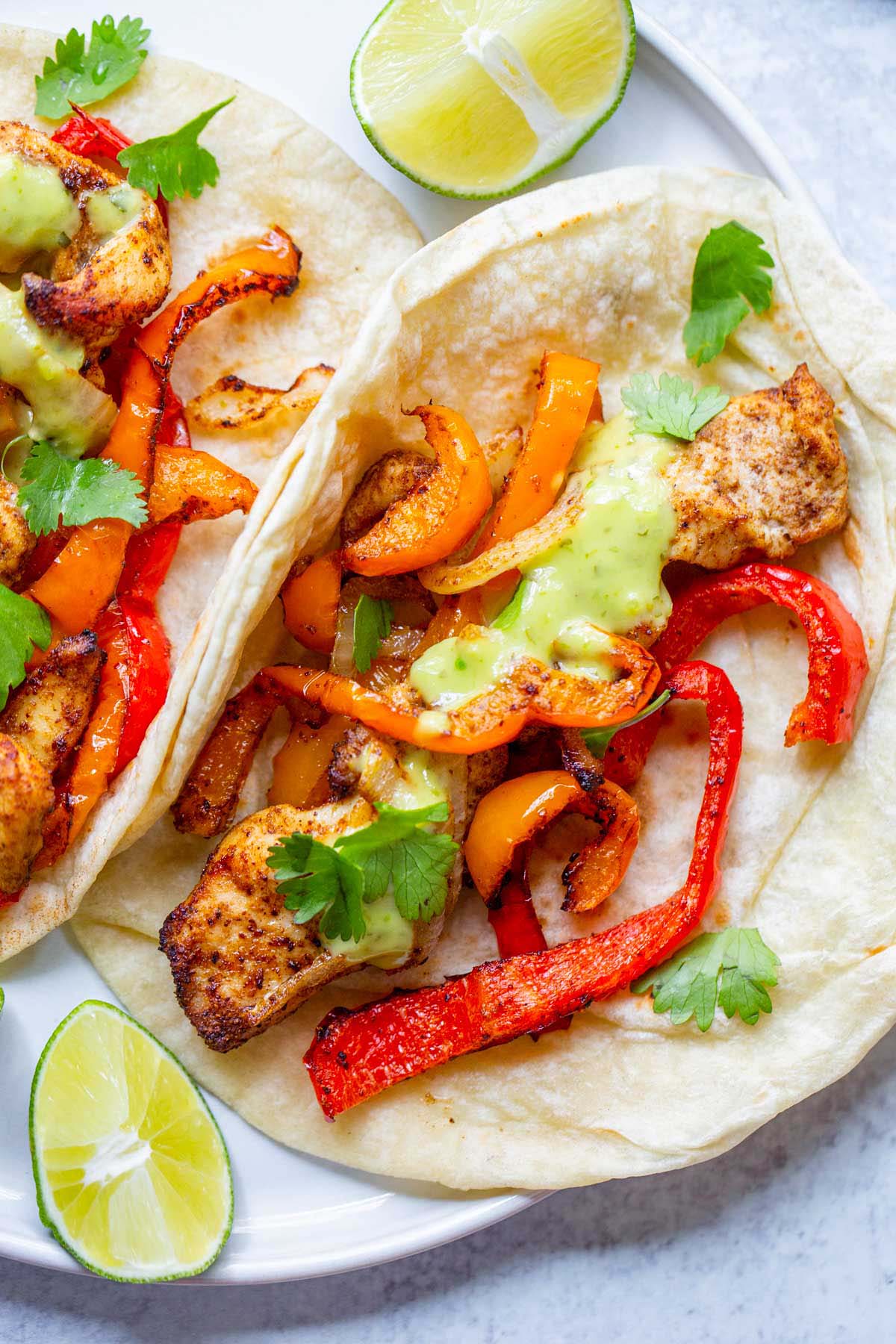 Air Fryer Pretzel Chicken - The pretzel chicken gets a little crunchy coating from crushed pretzels! Serve with a honey mustard sauce.
Air Fryer Panko Chicken - No need to deep fry here! This panko chicken in the air fryer gets super crispy and delicious.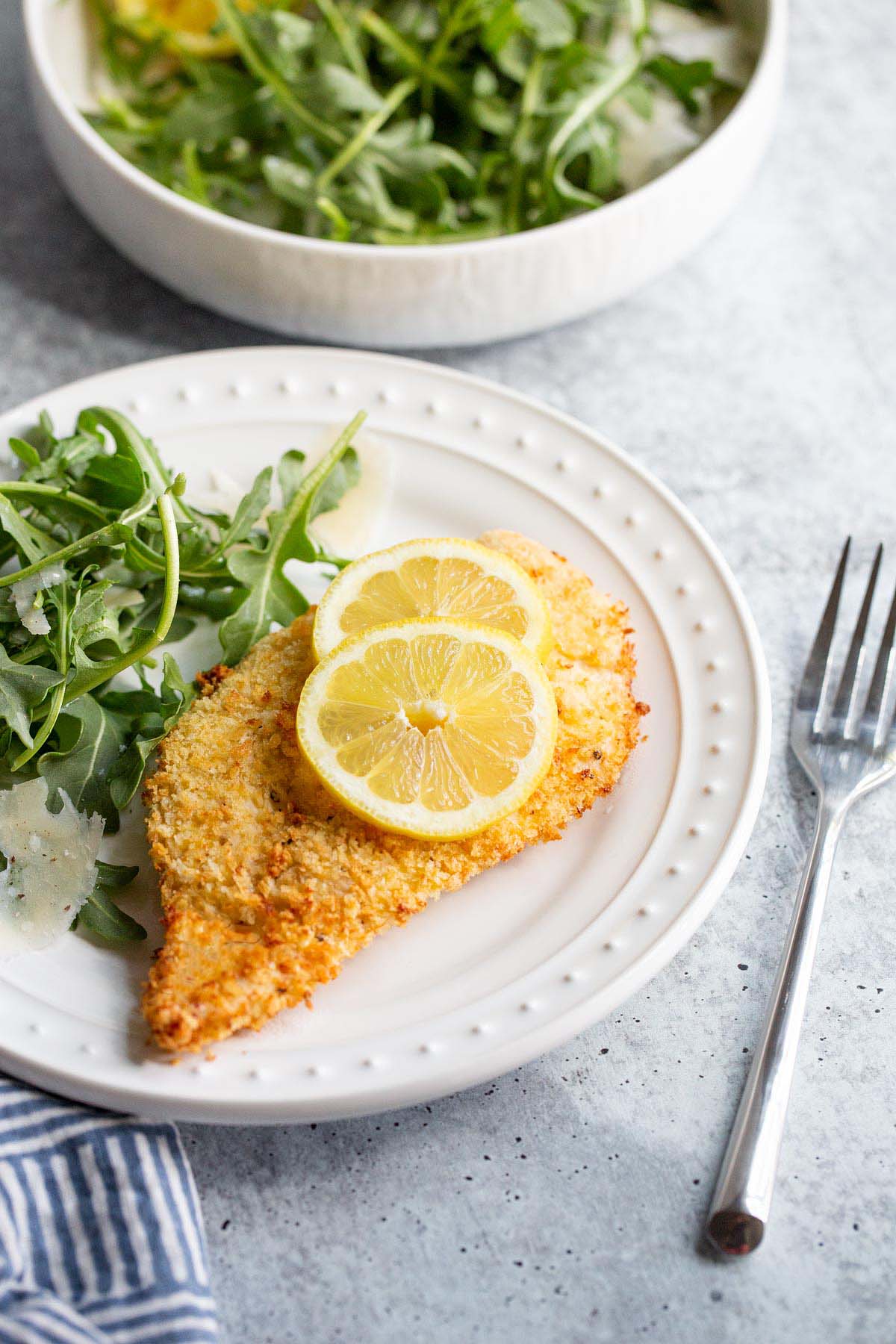 Air Fryer Honey Dijon Chicken Breasts - Honey and dijon mustard combine for a flavorful chicken recipe that's perfect on salads or eaten as a main course.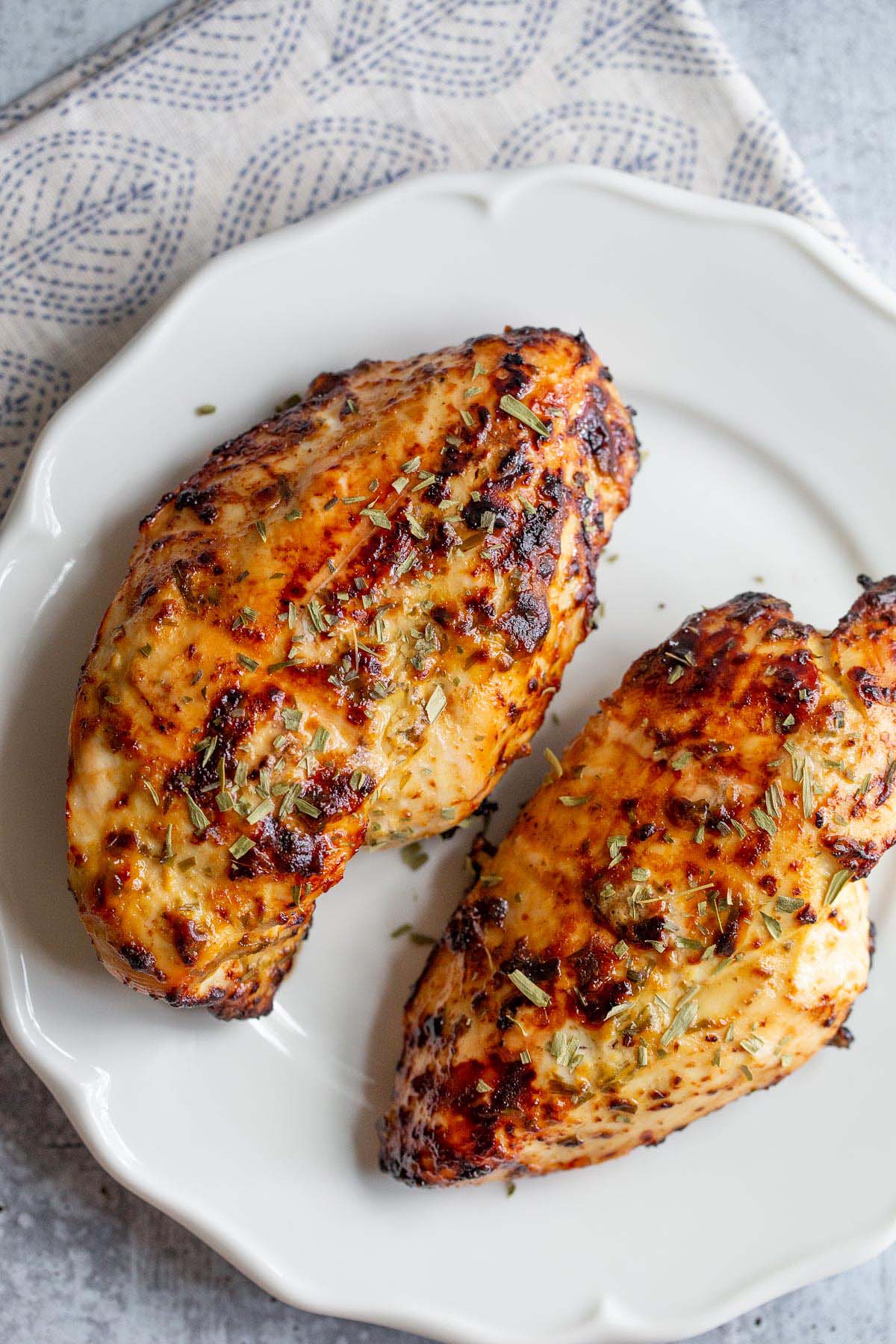 Air Fryer Paprika Chicken Thighs - Paprika gives so much flavor to these air fried chicken thighs.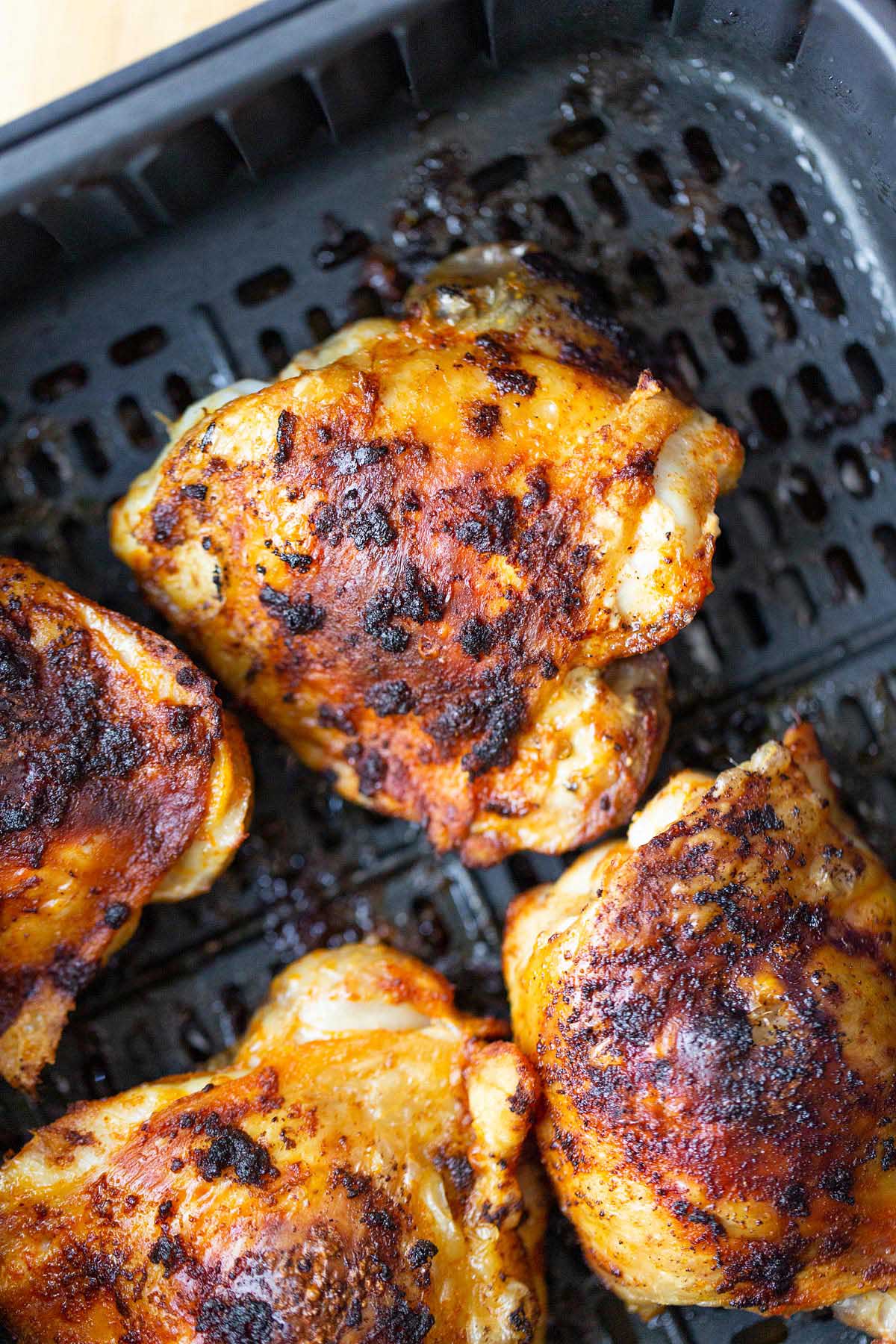 Air Fryer Honey Garlic Chicken Thighs - Boneless, skinless chicken thighs are marinated in a honey soy garlic sauce before being air fried.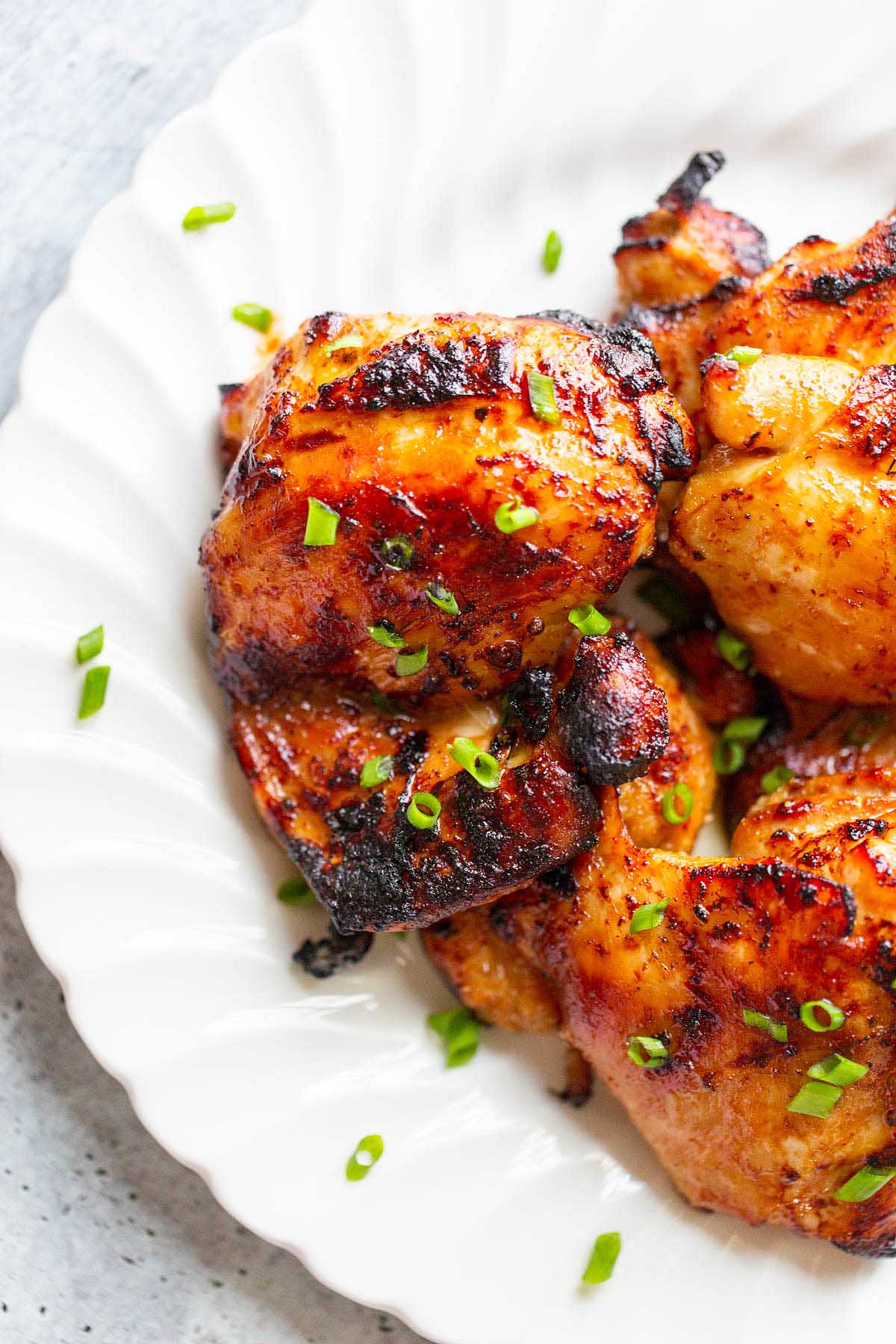 Air Fryer Gochujang Chicken Thighs - A delicious gochujang paste marinated these boneless skinless chicken thighs and adds so much flavor.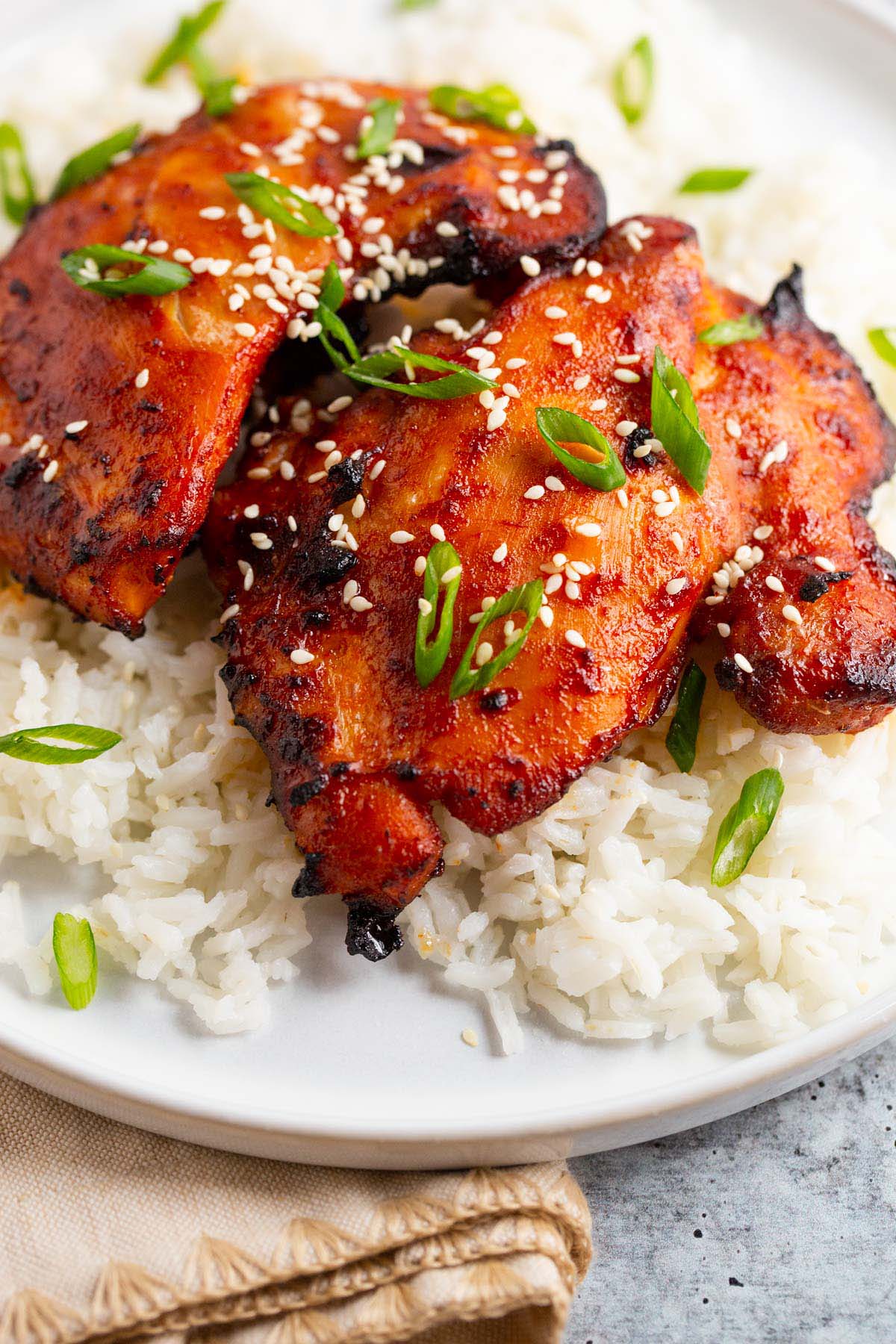 Air Fryer Chili Lime Chicken Breast - A simple chicken breast marinated in chili and lime and then air fried. Simple but delicious.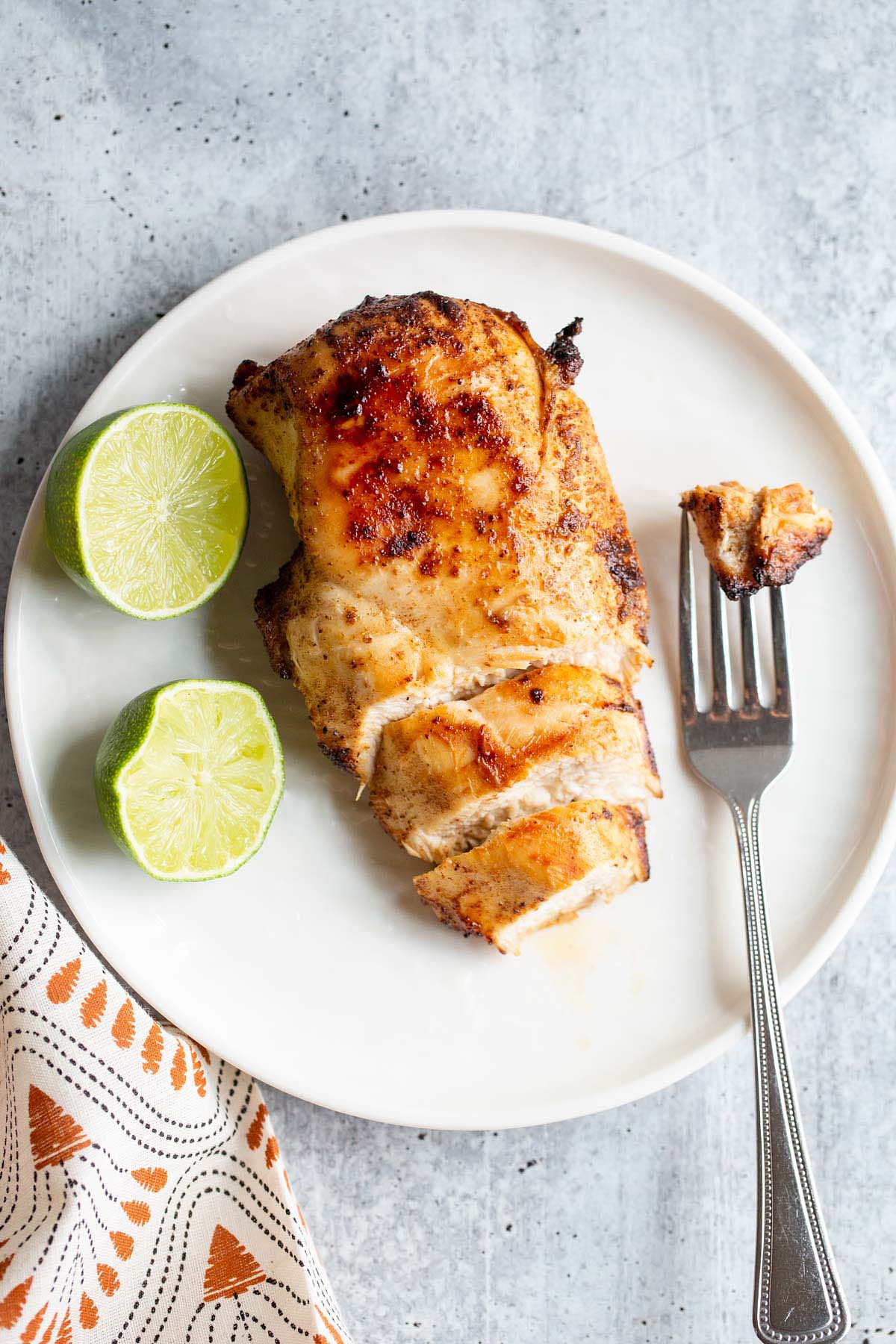 Air Fryer Chili Lime Chicken Thighs - Love chili and lime? Easy to flavor chicken thighs with it too!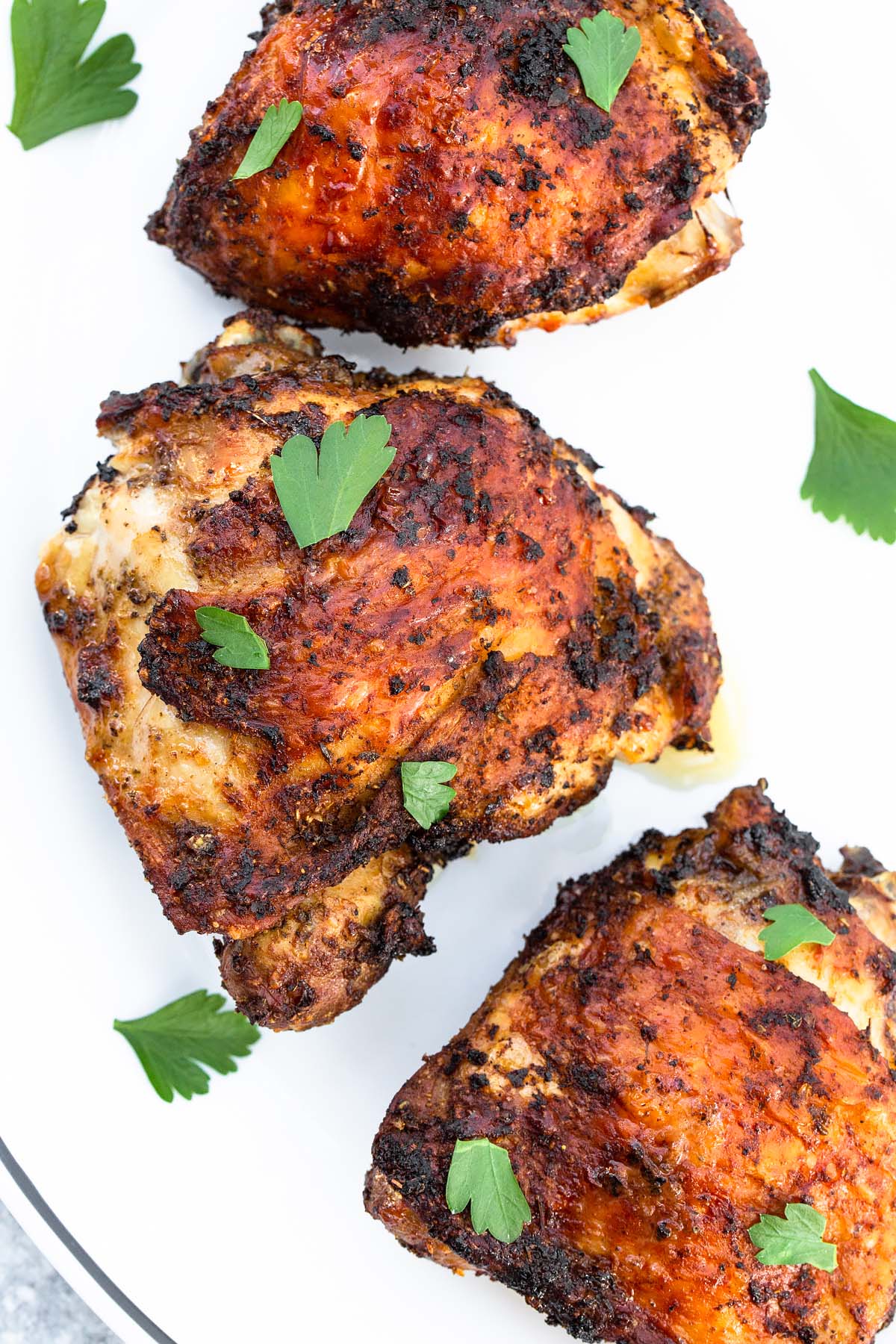 Air Fryer BBQ Chicken Pizza - Use a flatbread and make a quick cooking bbq chicken pizza with cheese, bbq sauce, red onions, and pre-cooked chicken.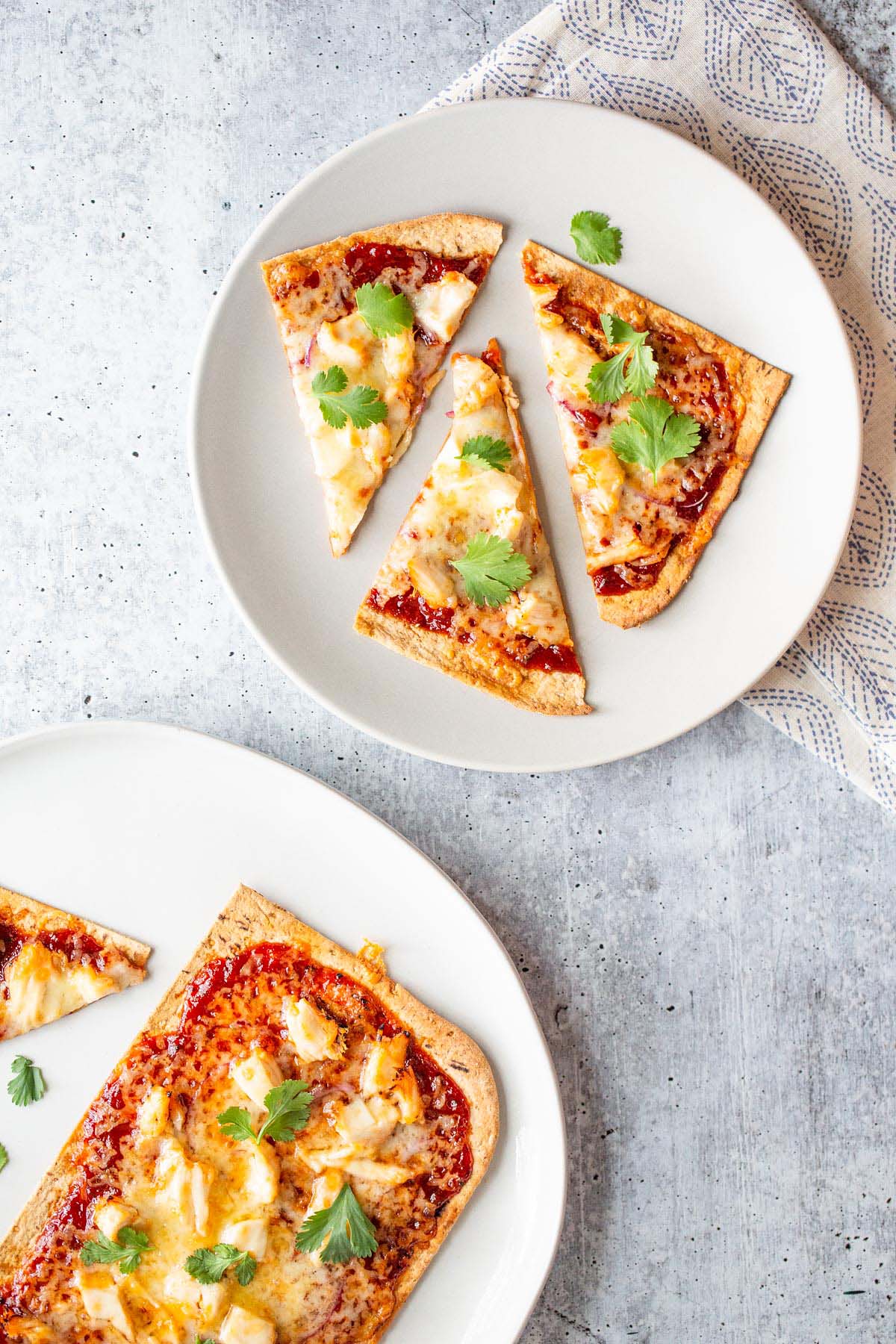 Air Fryer Greek Chicken Thighs - Chicken thighs are marinated in olive oil, lemon juice, and oregano before being air fried for a bright and flavorful chicken dish.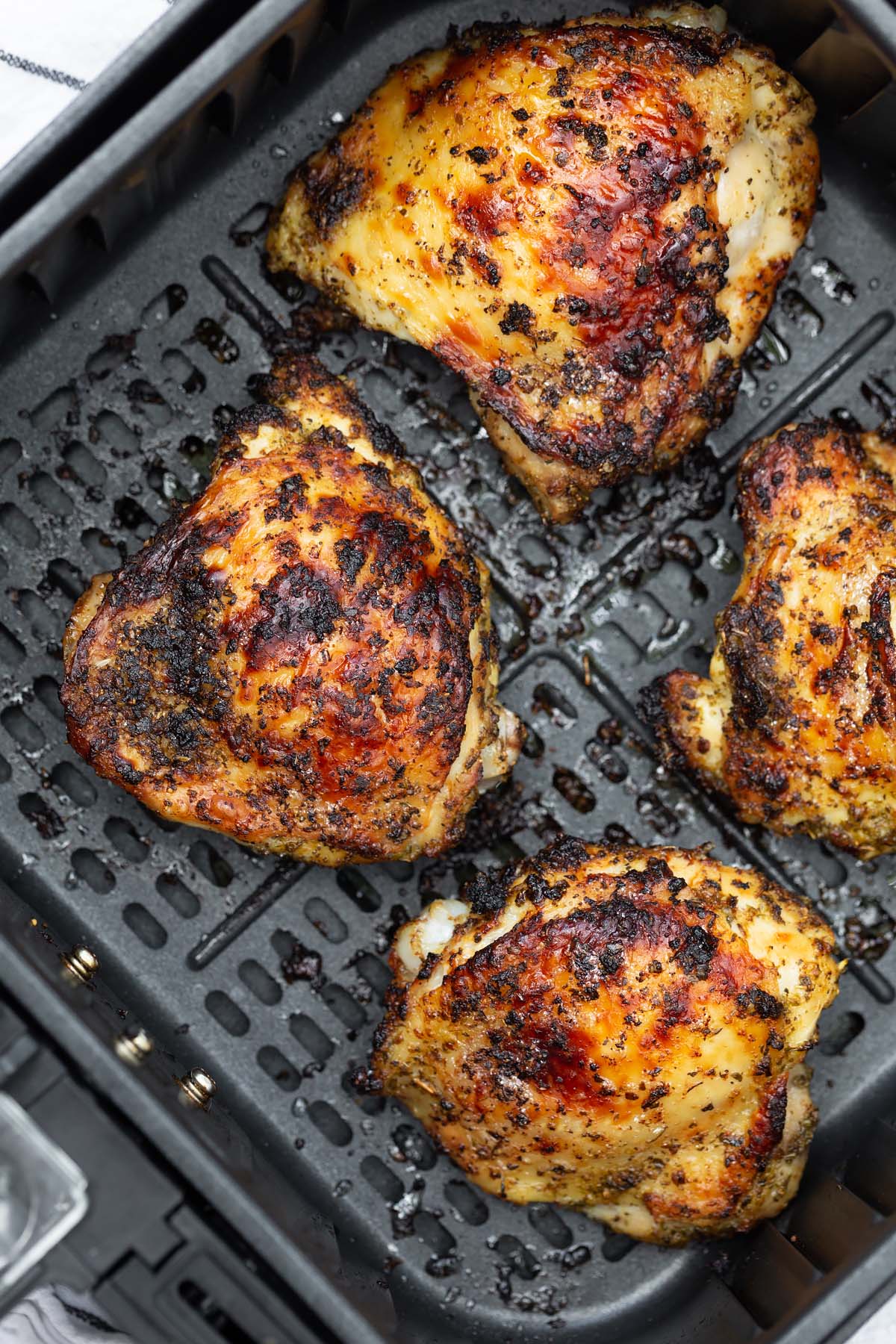 Air Fryer Buffalo Chicken Thighs - Love buffalo sauce? It's not just for wings! Use it to flavor air fried chicken thighs too!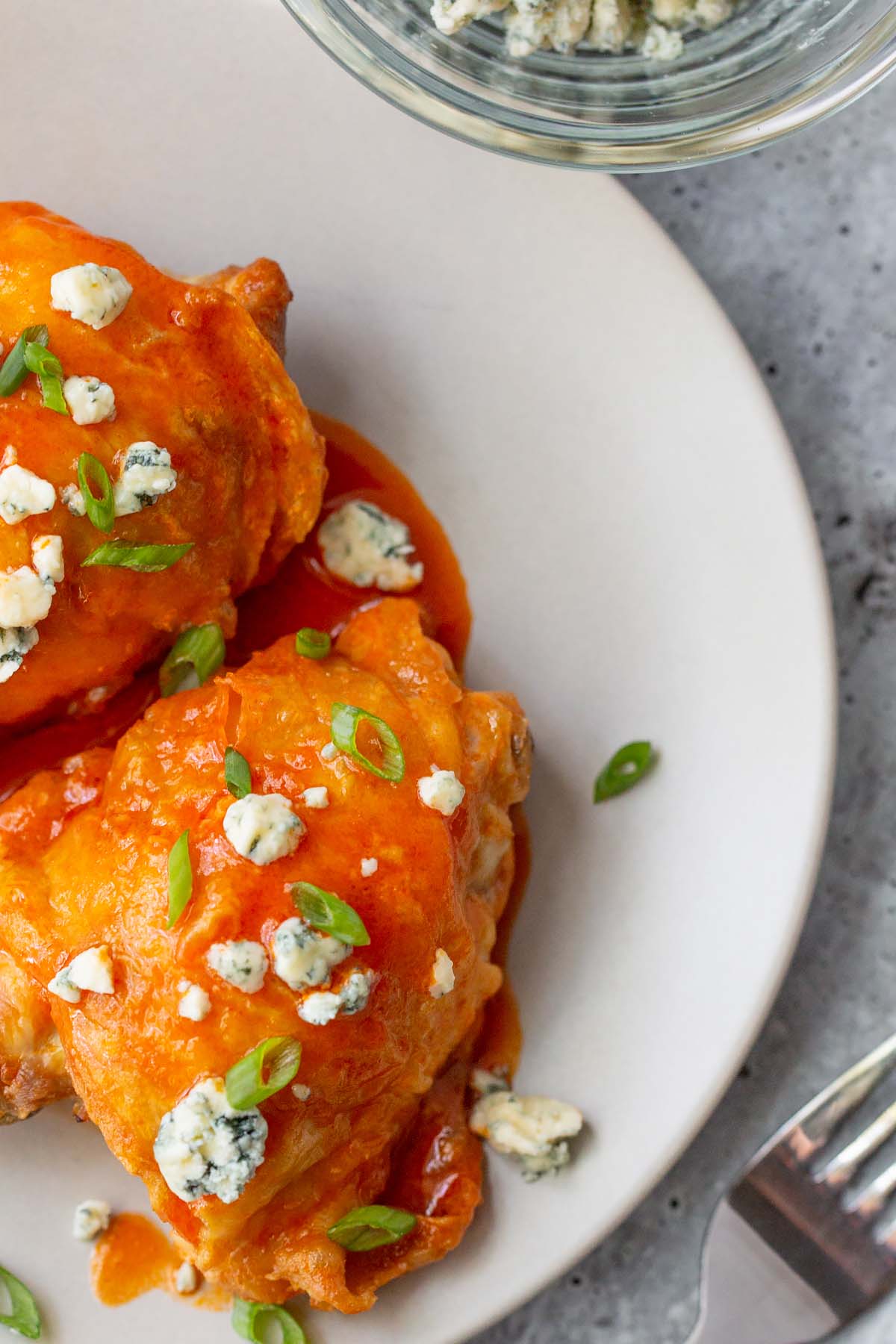 Air Fryer Caprese Chicken - A flavorful dish. Chicken topped with mozzarella and fresh tomato slices.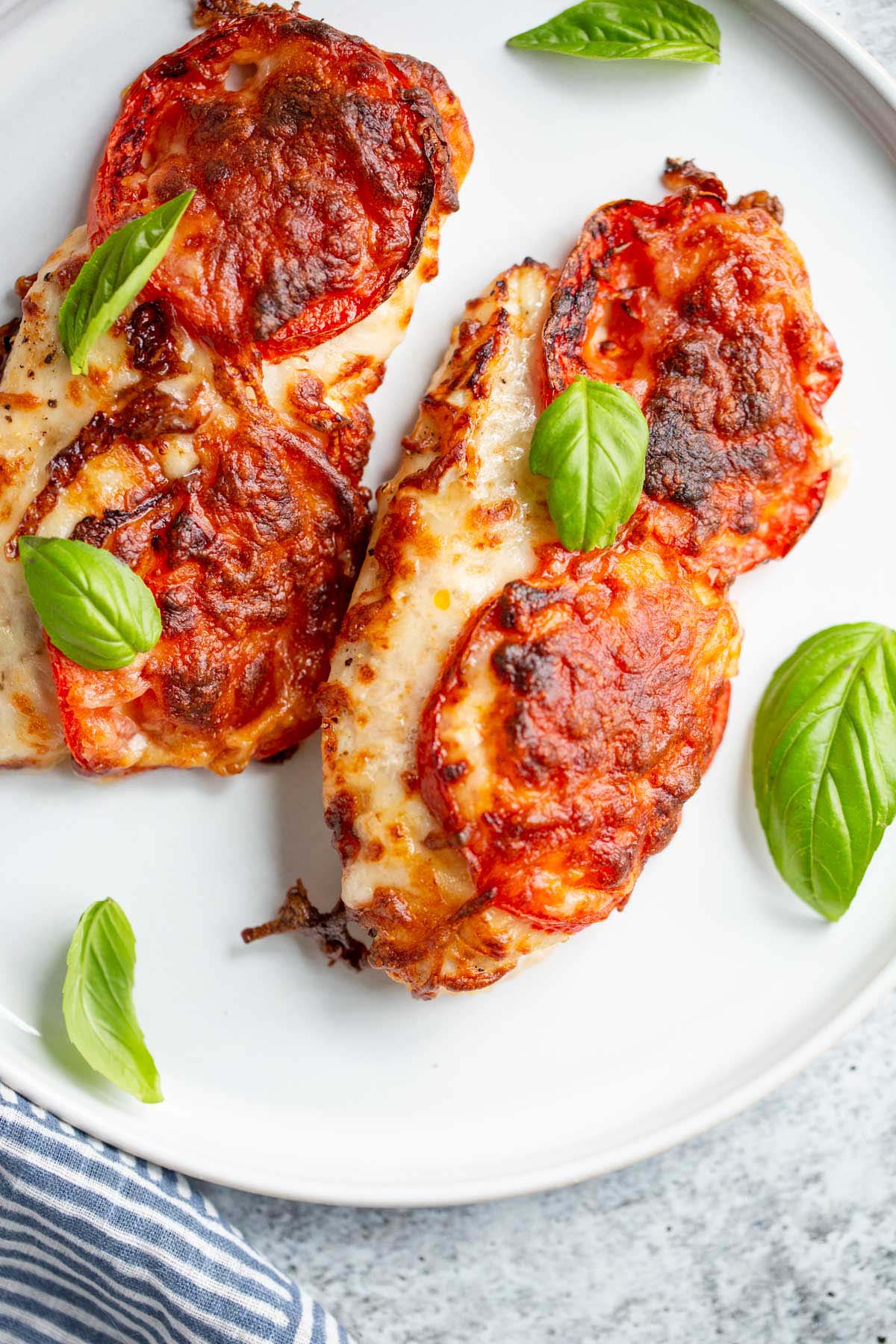 Air Fryer Peri Peri Chicken - Love peri peri sauce? Use it to flavor chicken thighs with before air frying!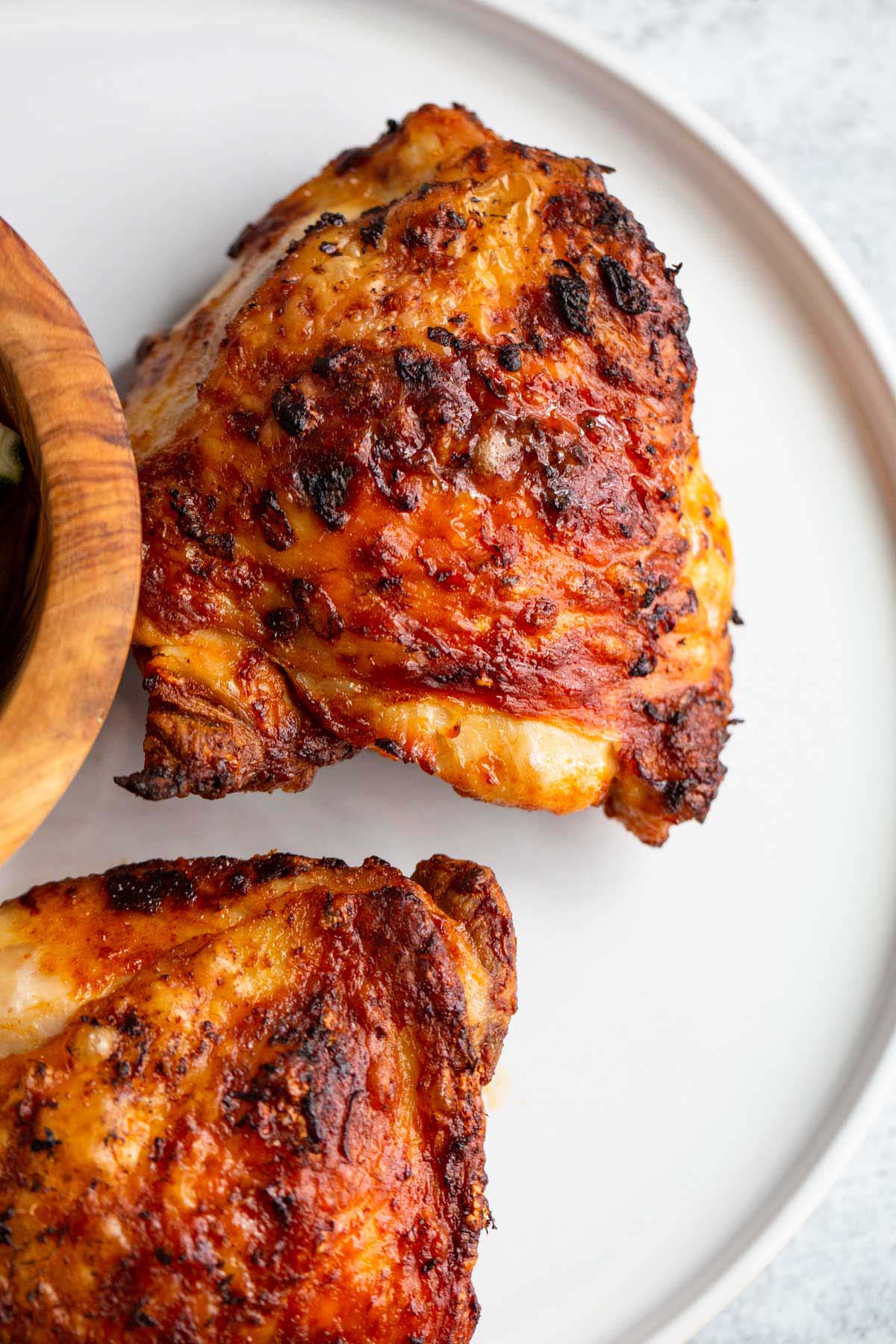 Air Fryer Harissa Chicken Thighs - Harissa adds so much delicious flavor to these air fried chicken thighs.