Pasteis de Belem is famous for their Portuguese custard tarts. A visit to the pastry shop in Lisbon helped us discover what makes these special and if they are really are the best.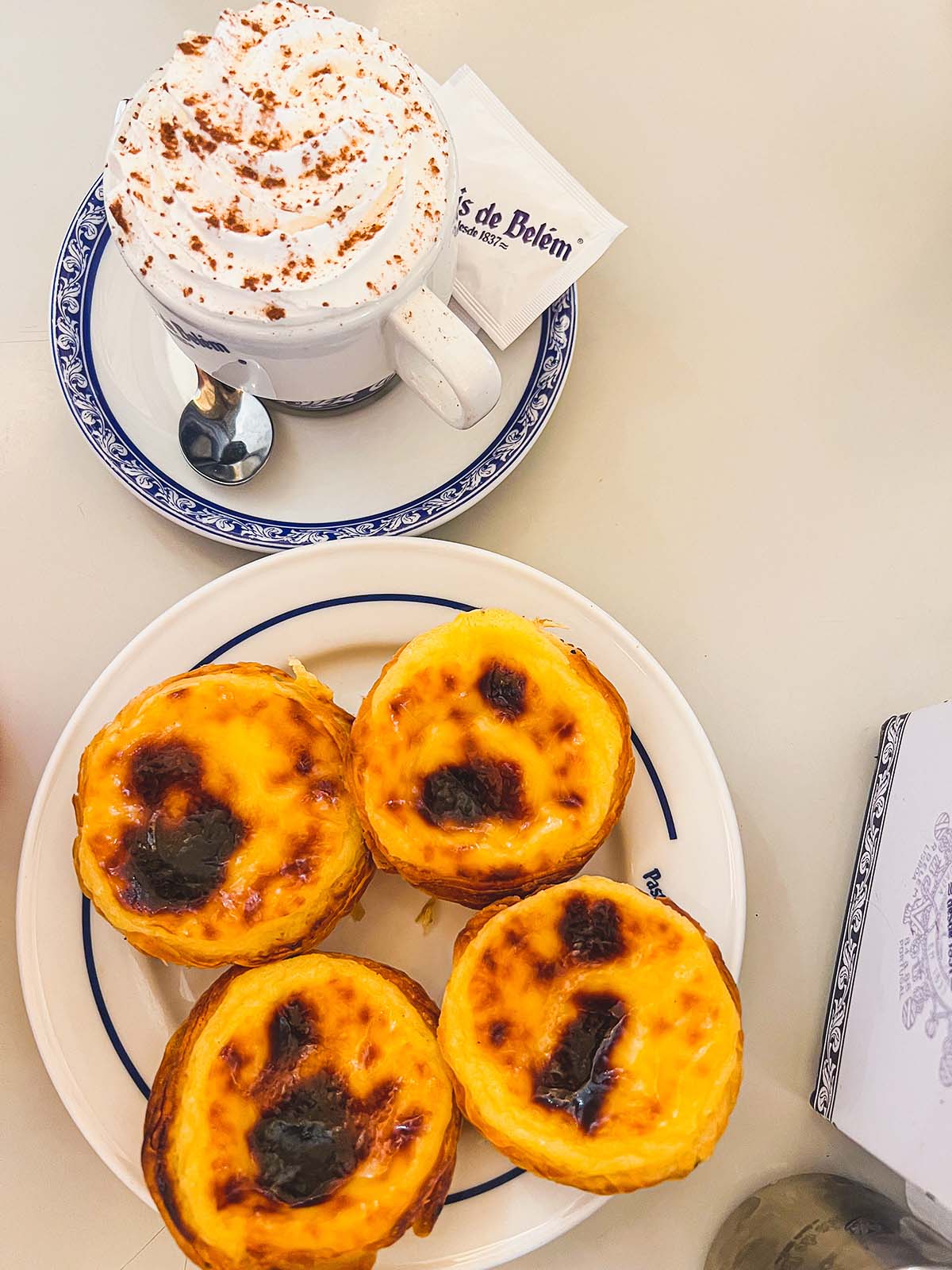 Treat your taste buds to a sweet and creamy delight with pastel de nata! This egg tart pastry hails from Portugal and has gained worldwide popularity thanks to its irresistible combination of buttery puff pastry and rich custard filling.
And while there are plenty of places to indulge in this pastry sensation, Lisbon, Portugal is where it all began, making it a must-visit destination for any pastry lover.
But where can you find the best of the best (according to some people)? Look no further than Pasteis de Belem, a pastry shop that has been churning out these heavenly treats since 1837.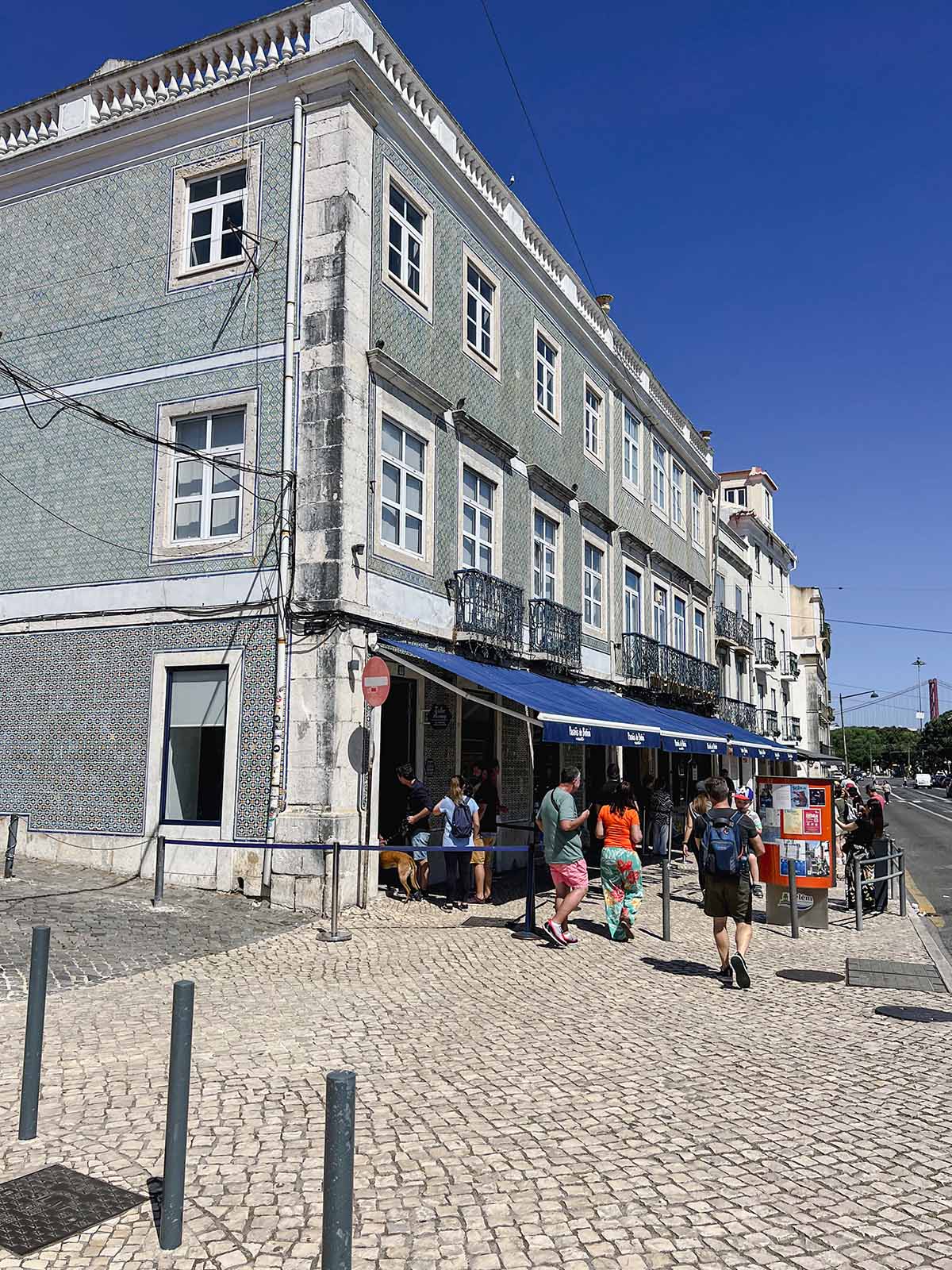 Their recipe is so top-secret that it's said to be kept under lock and key, making their pastel de nata all the more tantalizing.
And with thousands of pastries baked each day, it's safe to say that these golden, flaky delights are a beloved staple for locals and tourists alike.
We headed to Pasteis de Belem ourselves to see what all the hype was about!
After a daytrip to Belem and the Belem Tower, we walked over to Pasteis de Belem for an afternoon treat. Luckily, we only waited a couple of minutes before being seated at a table.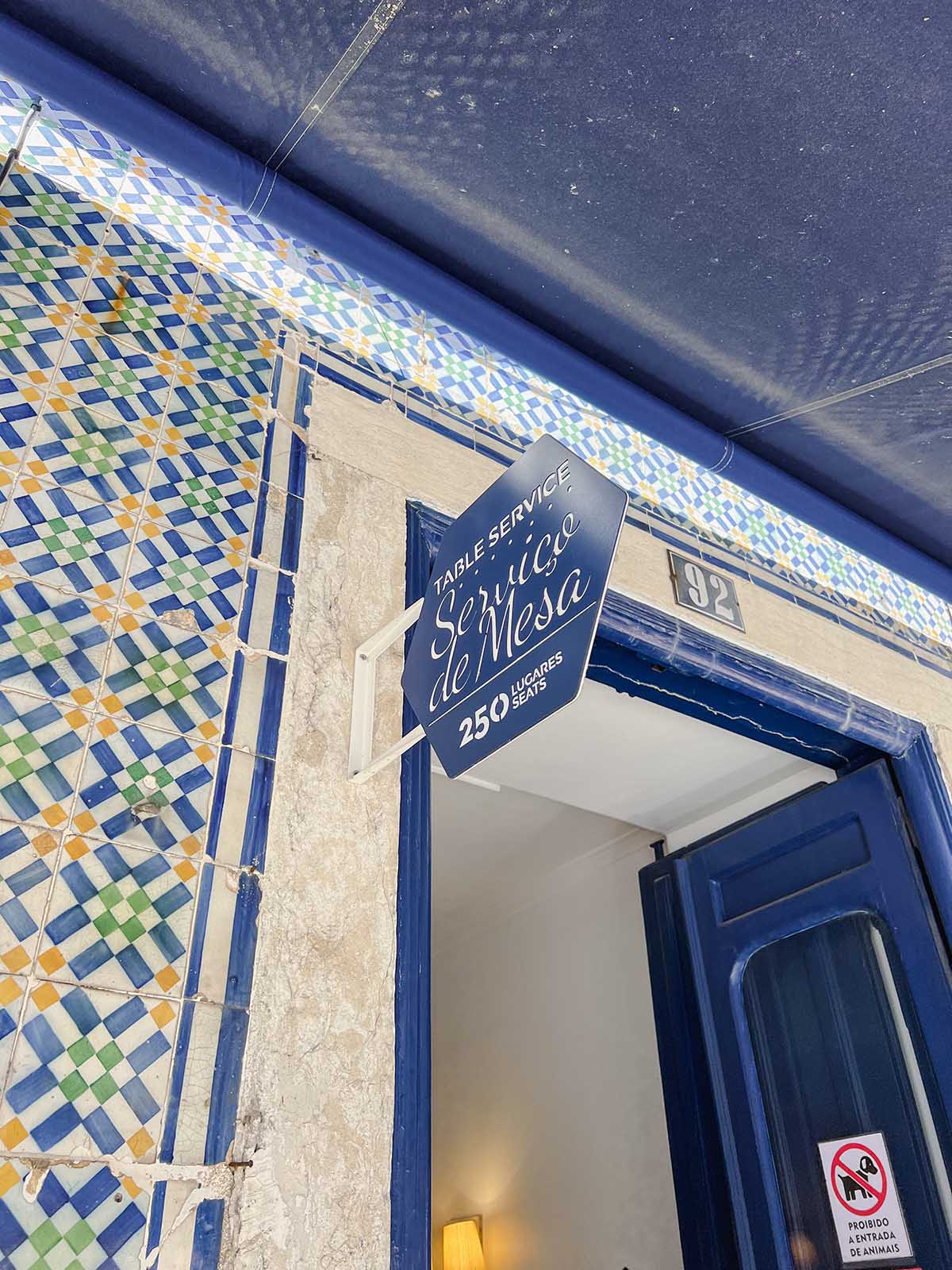 What is pasteis de nata?
Pastel de nata (plural: pasteis de nata) is a traditional Portuguese pastry that is made with puff pastry and a custard filling. The pastry is typically served warm, with a sprinkling of cinnamon and powdered sugar on top.
The filling of pastel de nata is made from a mixture of egg yolks, sugar, milk, flour, and sometimes, cream. The mixture is cooked over heat until it thickens, and then poured into the puff pastry shells.
The pastry is then baked in a very hot oven until the pastry is golden brown and the custard is set.
Pastel de nata is a popular pastry in Portugal, and it is often served with coffee or tea as a mid-morning or mid-afternoon snack. We mostly had them mid-afternoon on our trip, but I would not be opposed to having one for breakfast!
Where is Pasteis de Belem and what is the best way to get there?
The address of Pasteis de Belem is Rua de Belém 84-92, 1300-085 Lisbon, Portugal. The bakery is located near several popular tourist attractions, including the Jeronimos Monastery and the Belem Tower.
It's outside of central Lisbon, so best visited when you're planning a trip out to Belem or LX Factory.
The bakery is not near any subway lines, but you can take the 15E tram, uber, taxi, or bus out towards the bakery. (I recommend the 15E tram as it has frequent stops right in front of the bakery, making it easy to get to and from central Lisbon).
Take away versus dining in?
Due to its popularity, the bakery can get quite busy, particularly during peak tourist season.
However, there are usually multiple rooms and seating areas available for customers, so it's usually possible to find a seat and enjoy a pastry and a coffee.
When you enter the bakery, you'll stand in a short line, and then be told which room to go sit in. We were told to go sit in the large dining room. (There are also several smaller spaces and also an outdoor space that looks lovely).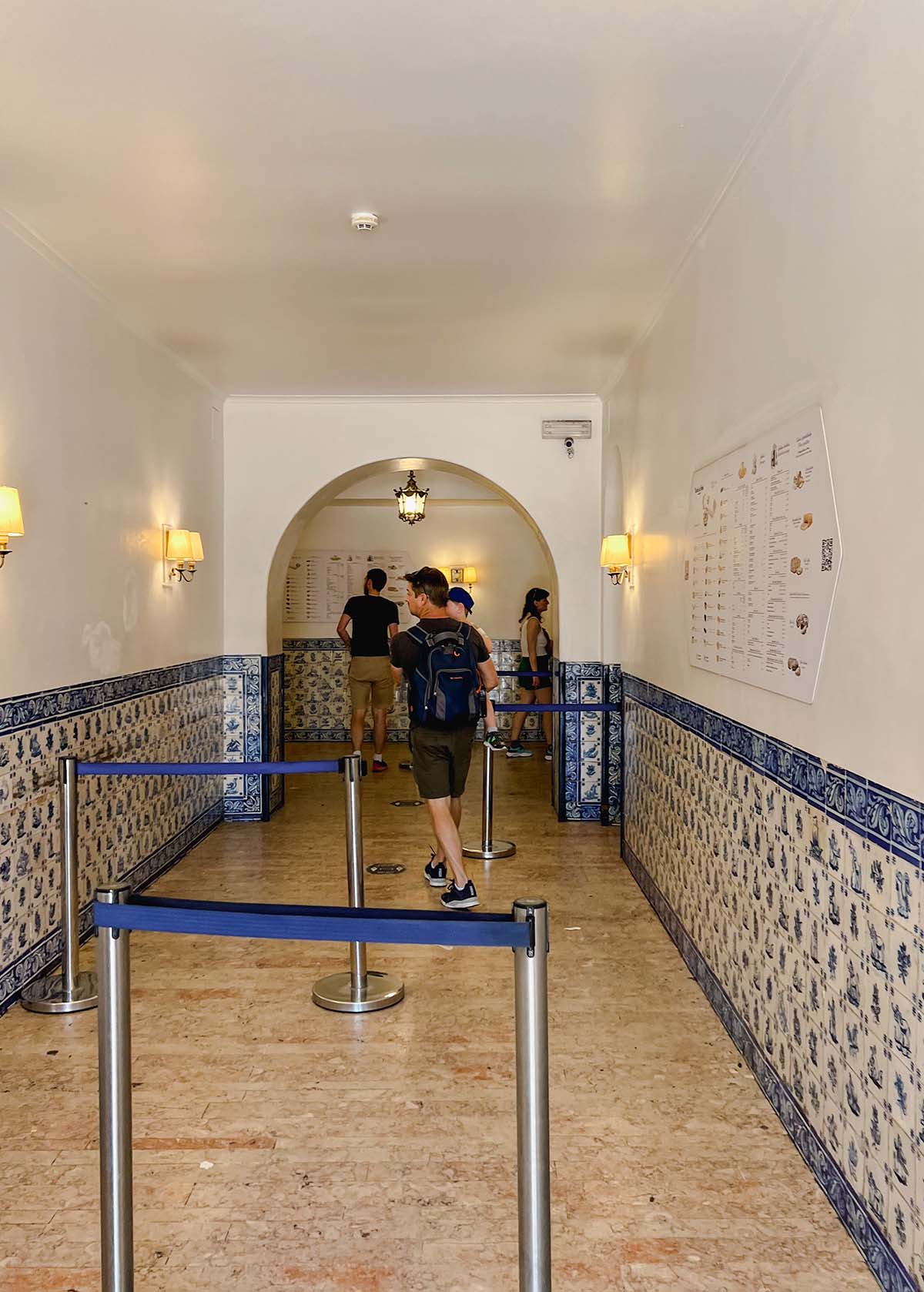 Alternatively, you can purchase pastel de nata to go, which is a popular option for those who want to enjoy the pastry while exploring the neighborhood or nearby attractions.
We chose to dine-in on our first visit to take in the complete experience! I imagine on our next trip, we'll get some pasteis de nata to take away as well.
Because we dined in, we also got cappuccinos which were topped with beautiful whipped cream and were the perfect accompaniment to the pasteis de nata.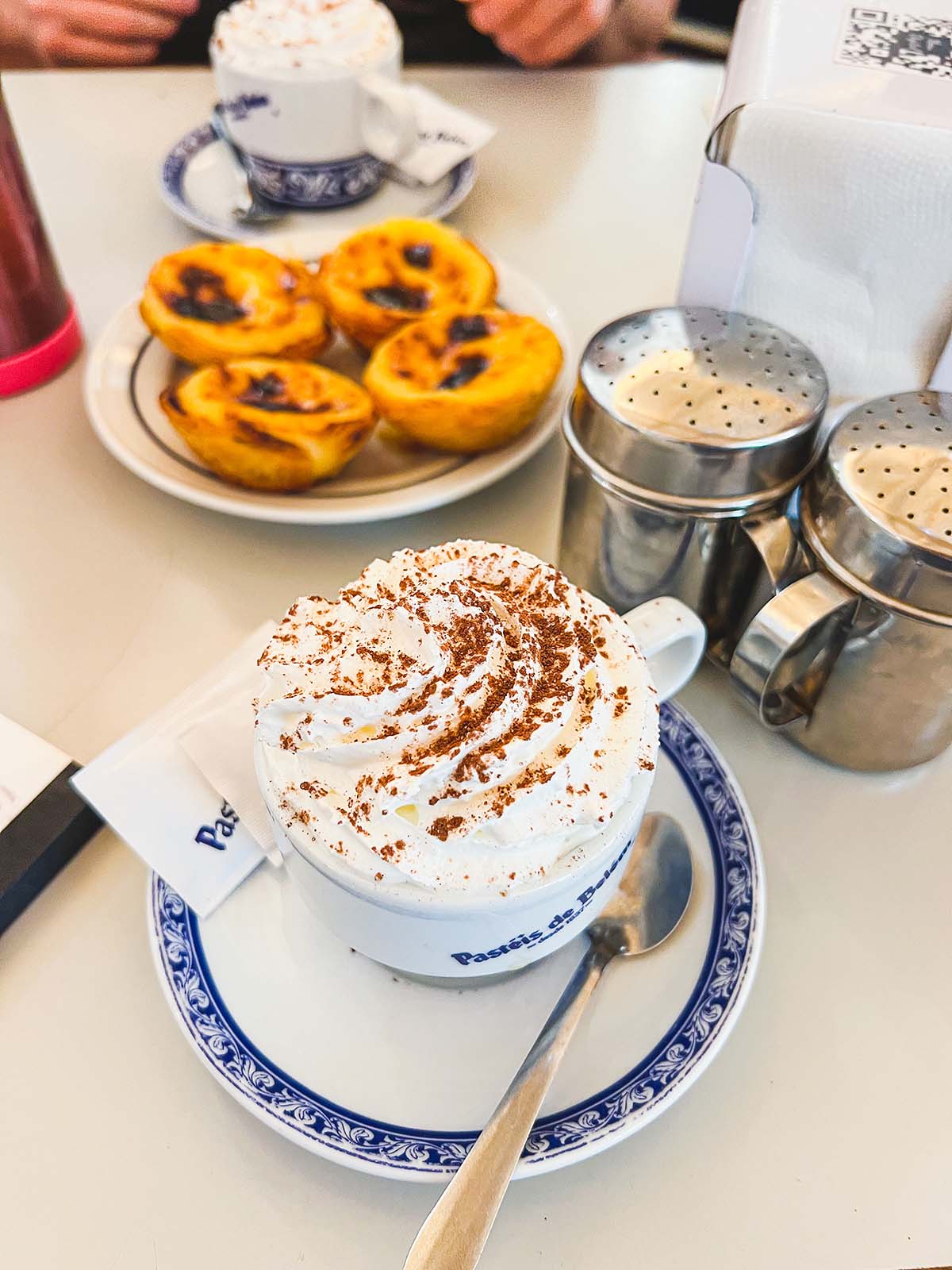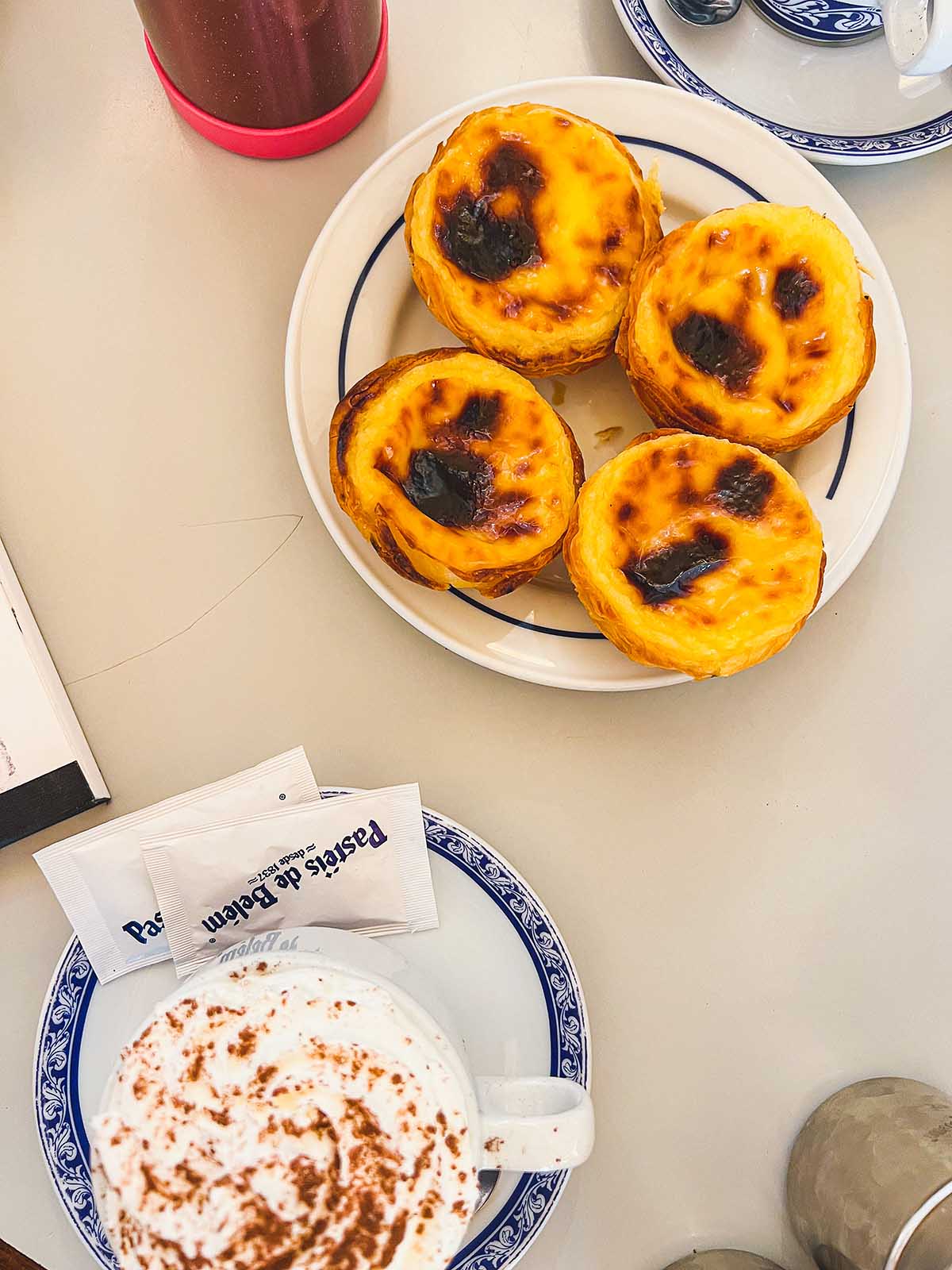 While we went solely to get some pasteis de nata, the bakery also serves other pastries as well that looked delicious!
What makes Pasteis de Belem so special?
I think it's a matter of preference. The shell of the tarts seemed crispier and flakier than other pasteis we tried. Some may like that and some may not. I liked it, but I think my husband preferred the tarts at Fabrica de Nata, another pasteis shop.
The custard filling inside of the tart wasn't overly sweet, but I thought was the perfect amount. If you want it sweeter you can dust with powdered sugar to amp up the sweetness.
I personally preferred a little dusting of cinnamon on my custard tart and left off the powdered sugar, but my kids liked doing the combo! We had to move the cinnamon and sugar shakers out of their reach, they kept going back for more!
Also, the experience of going to the bakery is fun and a nice treat to see where the pasteis de nata originated. The pastry shop is housed in a beautiful, historic building with a traditional Portuguese-style interior.
What are some alternatives to Pasteis de Belem?
We get it, not everyone has the time to travel out to Belem, especially if your vacation is packed with a lot of other activities!
If you don't have the time to visit the Pasteis de Belem location, you can also get pastel de nata at a lot of other places in Lisbon like Confeiteria Nacional, Fabrica da Nata, and Manteigaria.
Coffee shops and many restaurants also sell the tasty custard tart, so keep your eyes open!
Can't make it to Portugal but still want to try a pastel de nata? See if there is any place that sells them close to you! HMart carries a version, and in April, stock up on boxes at of the Custard Tarts from Trader Joe's.