We've been eating this Trader Joe's Bomba Sauce with everything we can. It's an Italian hot pepper sauce made with Calabrian chilis. Read on for our complete review, the flavor profile, and how to use it!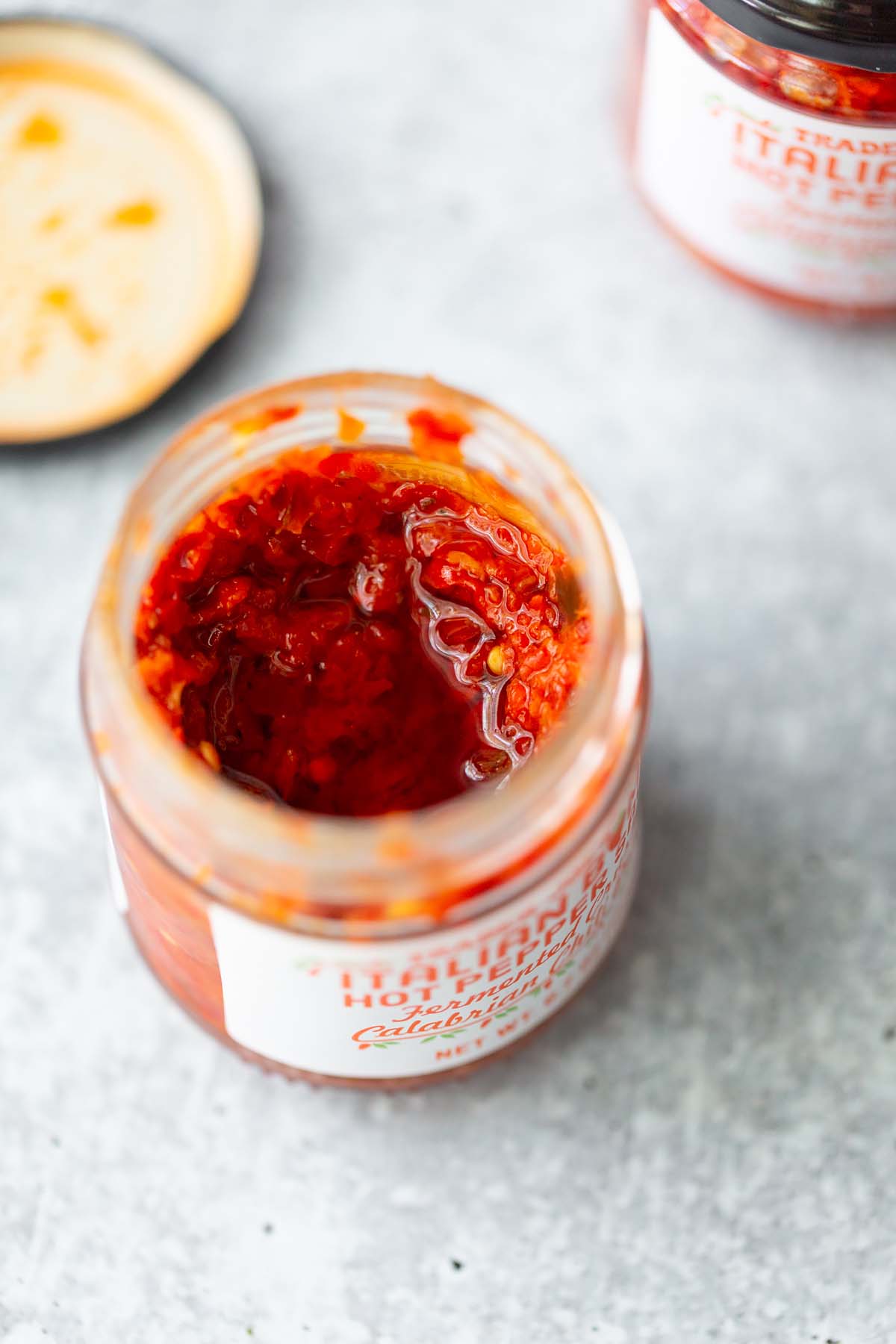 I'm always up for a bit of spice and heat, and I've been on the hunt for a good Calabrian Chili Paste since seeing so many Food Network chefs incorporate this spicy condiment into meals.
So when I saw the Bomba sauce at Trader Joe's, my heart skipped a beat and I grabbed a jar.
What is Bomba Sauce?
Bomba is a hot pepper sauce made from Calabrian chilis (from the Calabria region of Italy) and oil.
Sometimes it contains other veggies like artichoke or eggplant, but Trader Joe's version is strictly the chilis, which I love. A nice Calabrian chili paste.
What does it taste like?
Trader Joe's Bomba sauce has a spicy vinegary heat. A little goes a long way.
The vinegary taste comes from the fermentation, and it adds an additional depth to the sauce and brightness.
Some have said the fermentation produces a bit of umami flavor, which I would agree with. It's a bright, spicy sauce that has so many uses!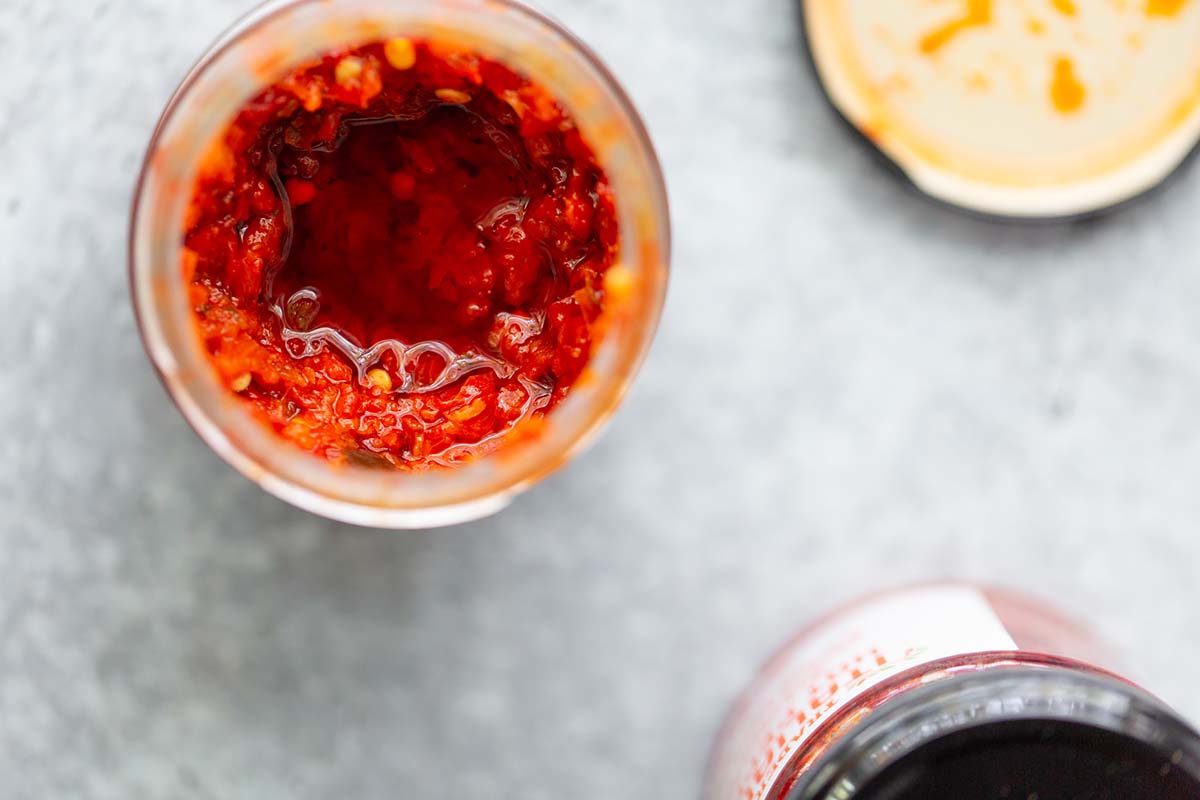 Buy or don't buy?
This is a definite BUY if you like a little spice. Every time I am on the verge of running out, I plan a Trader Joe's trip. 100% recommend.
However, if you don't have a Trader Joe's close to you or are having trouble finding it, here are some substitutes for Calabrian chili paste.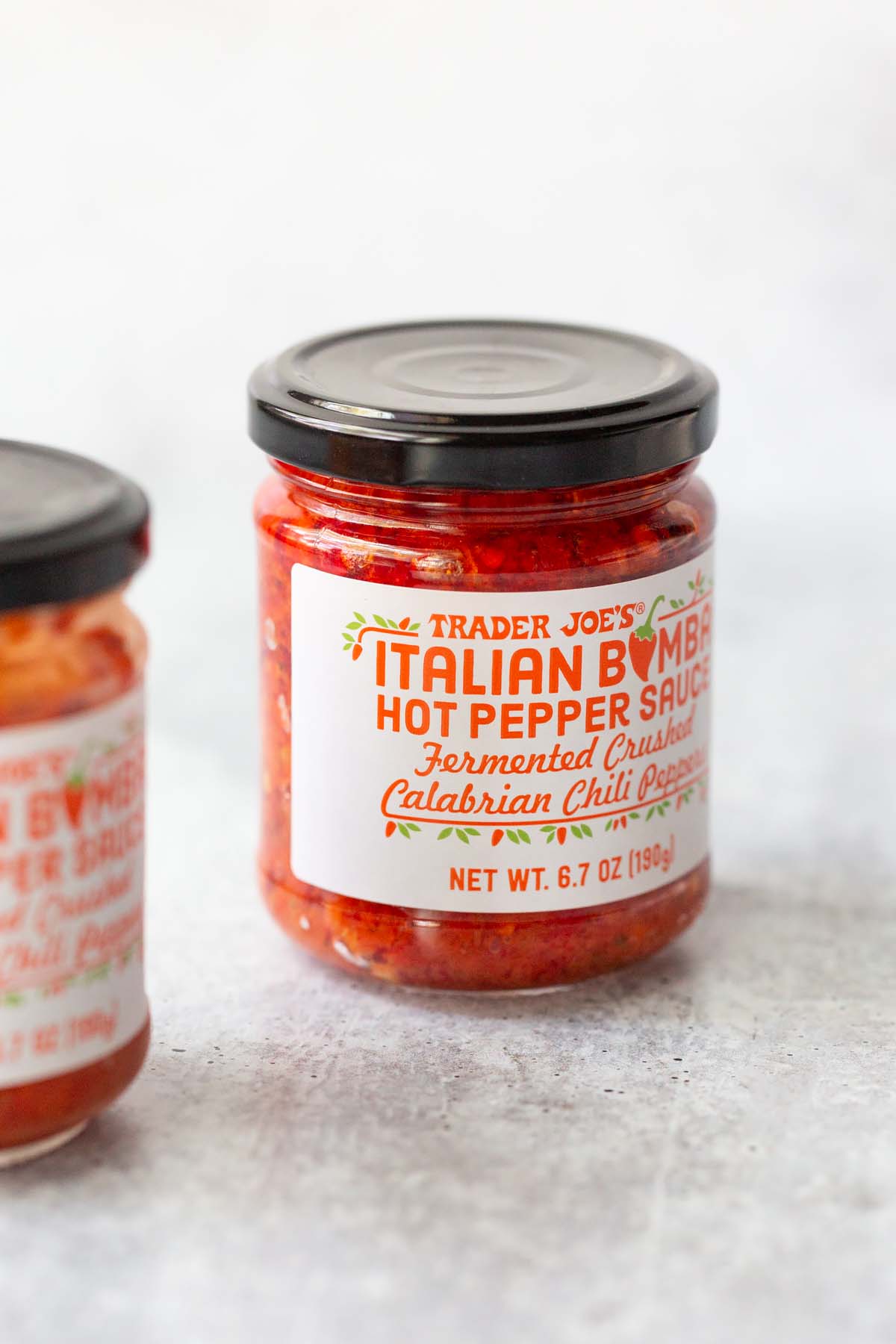 How to use the bomba sauce
First of all, let me just say that a little bit of the Trader Joe's Bomba Sauce goes a long way.
I typically add between ¼ to ½ teaspoon to whatever I'm making. And I start with a small amount, and you can always add more if needed! If you add too much, the heat may be too intense.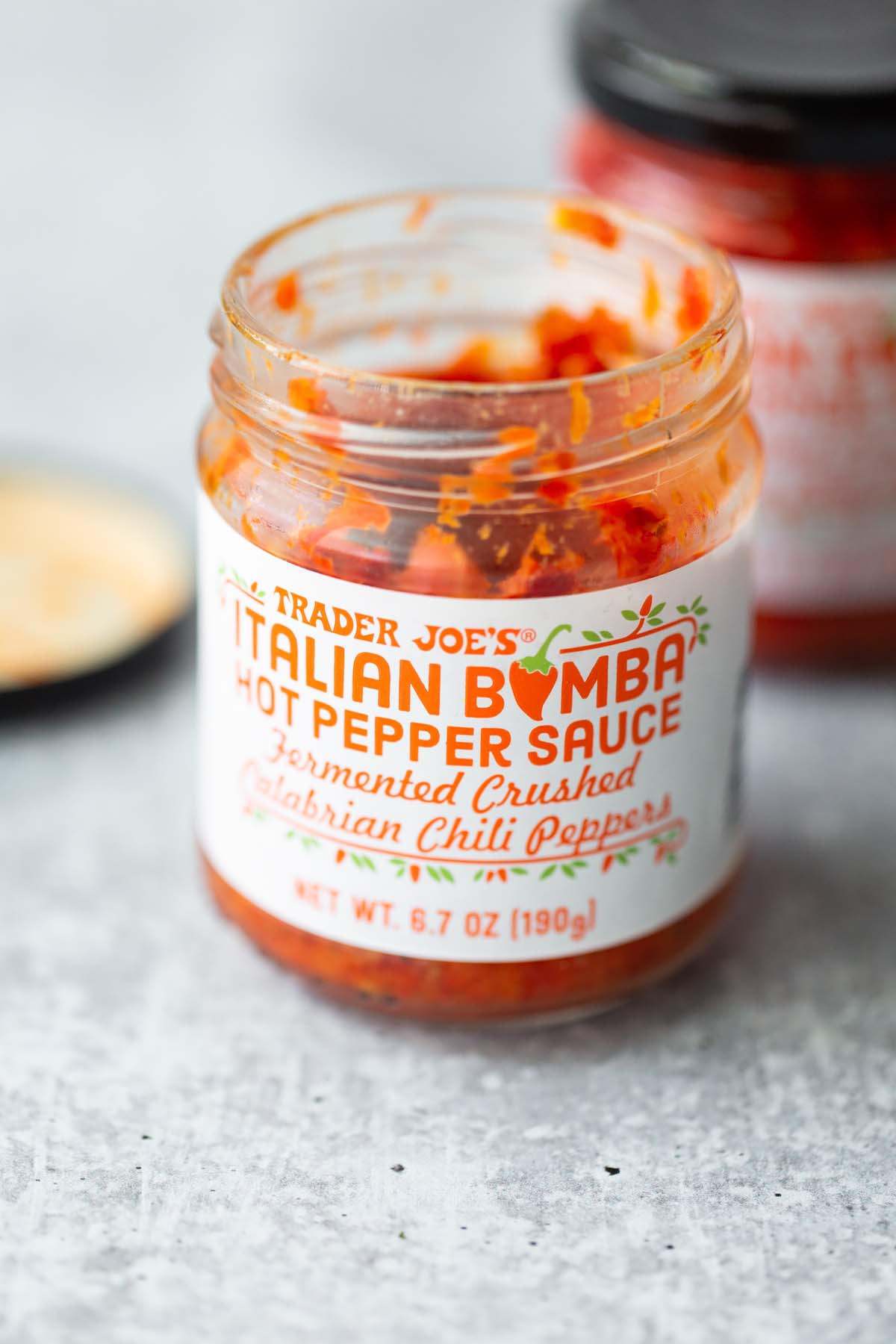 Looking for more Trader Joe's Reviews?
We love snagging the latest and greatest and sharing our thoughts! Check out all of our other Trader Joe's reviews here.