There are so many delicious air fryer fruit recipes you can make! From apples to bananas to peaches, there are fantastic desserts you can make in your air fryer.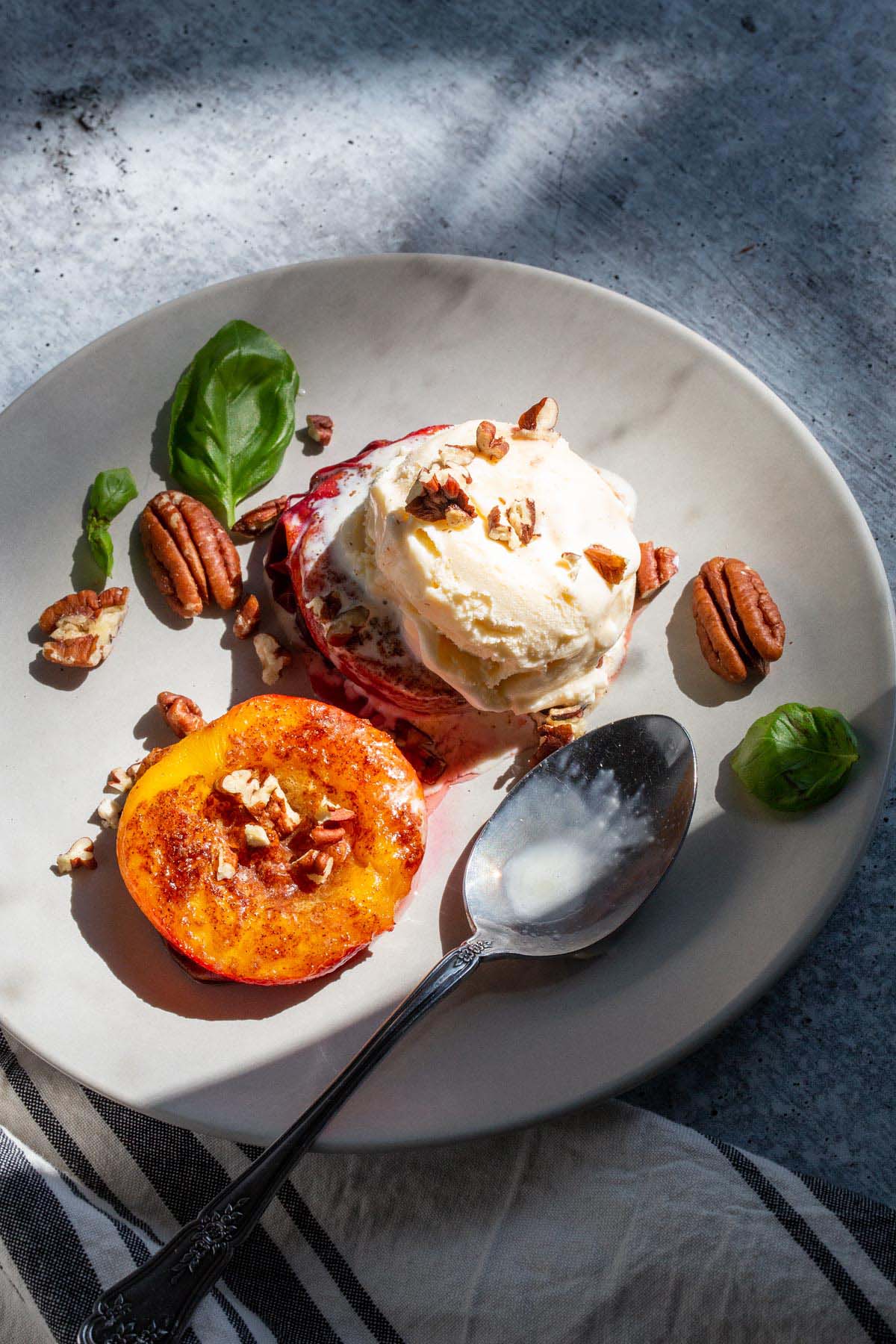 The first time I ever discovered I could make fruit (and desserts!) in my air fryer was a few months after I purchased it.
Some people may just use their air fryer for heating up frozen fries or chicken nuggets, but there's so much more you can do! Cinnamon apples. Caramelized bananas. Crisps and crumbles.
So many delicious fruit desserts without ever turning on an oven.
Here are some of my favorite air fryer fruit recipes.
Air Fryer Cinnamon Apples - These air fryer cinnamon apples are so delicious and easy to make! They're so good served with a scoop of ice cream on top.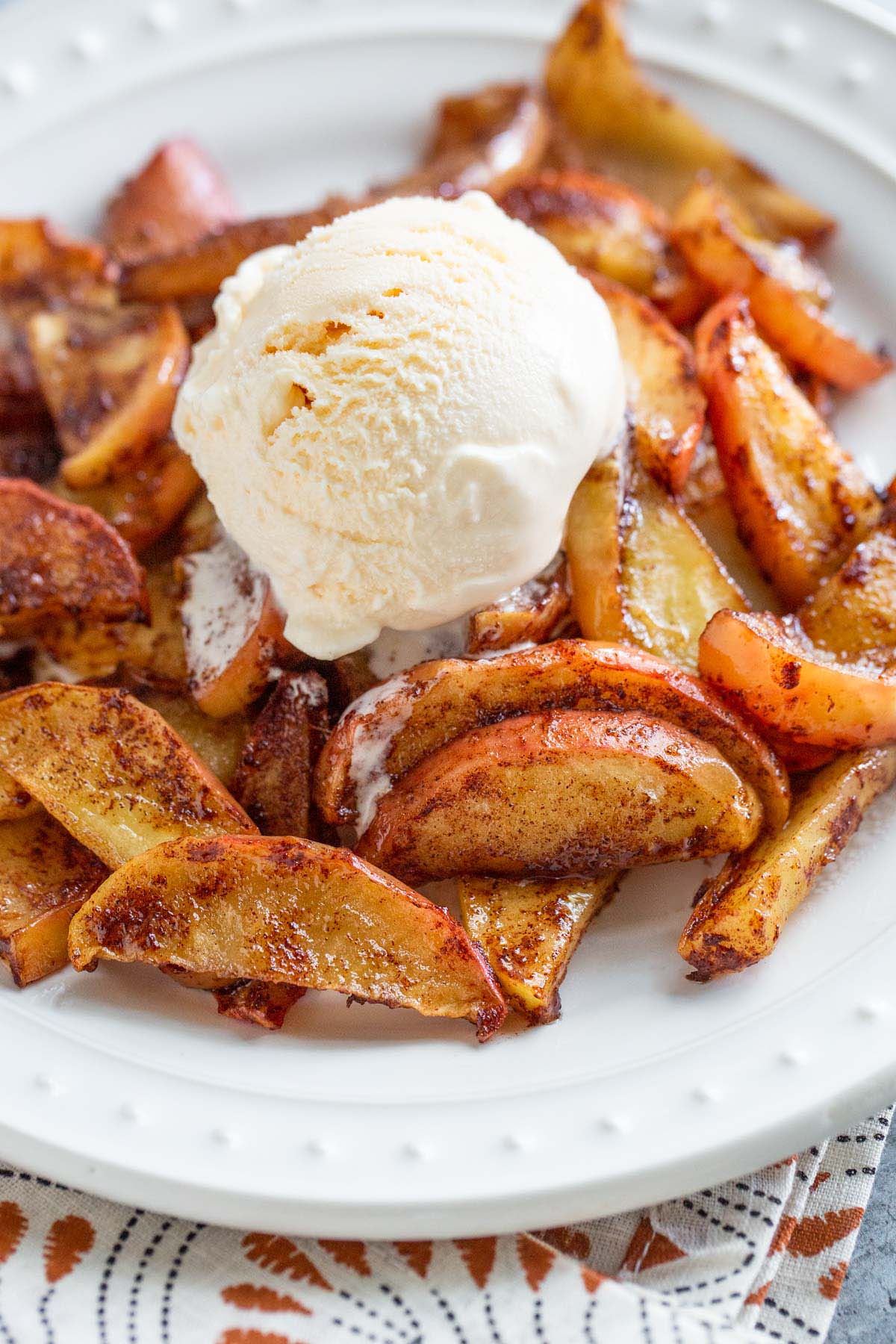 Air Fryer Peaches - When peaches are in season, this is one of my favorite air fryer fruit desserts to make. The peach gets even juicier in the air fryer.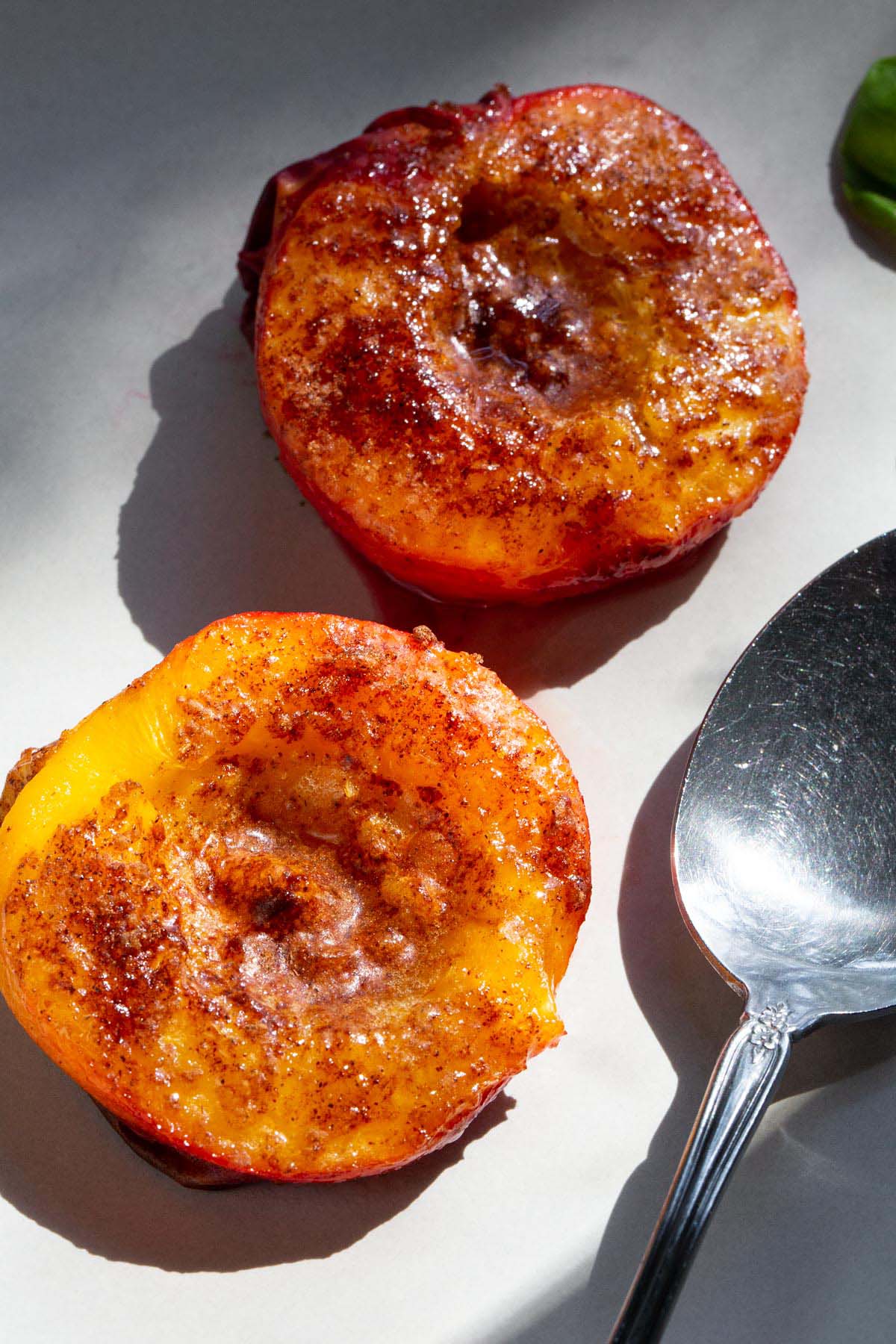 Air Fryer Caramelized Banana - I love caramelizing a whole banana in the air fryer. And yes, you leave it in its peel. Makes for a gorgeous presentation.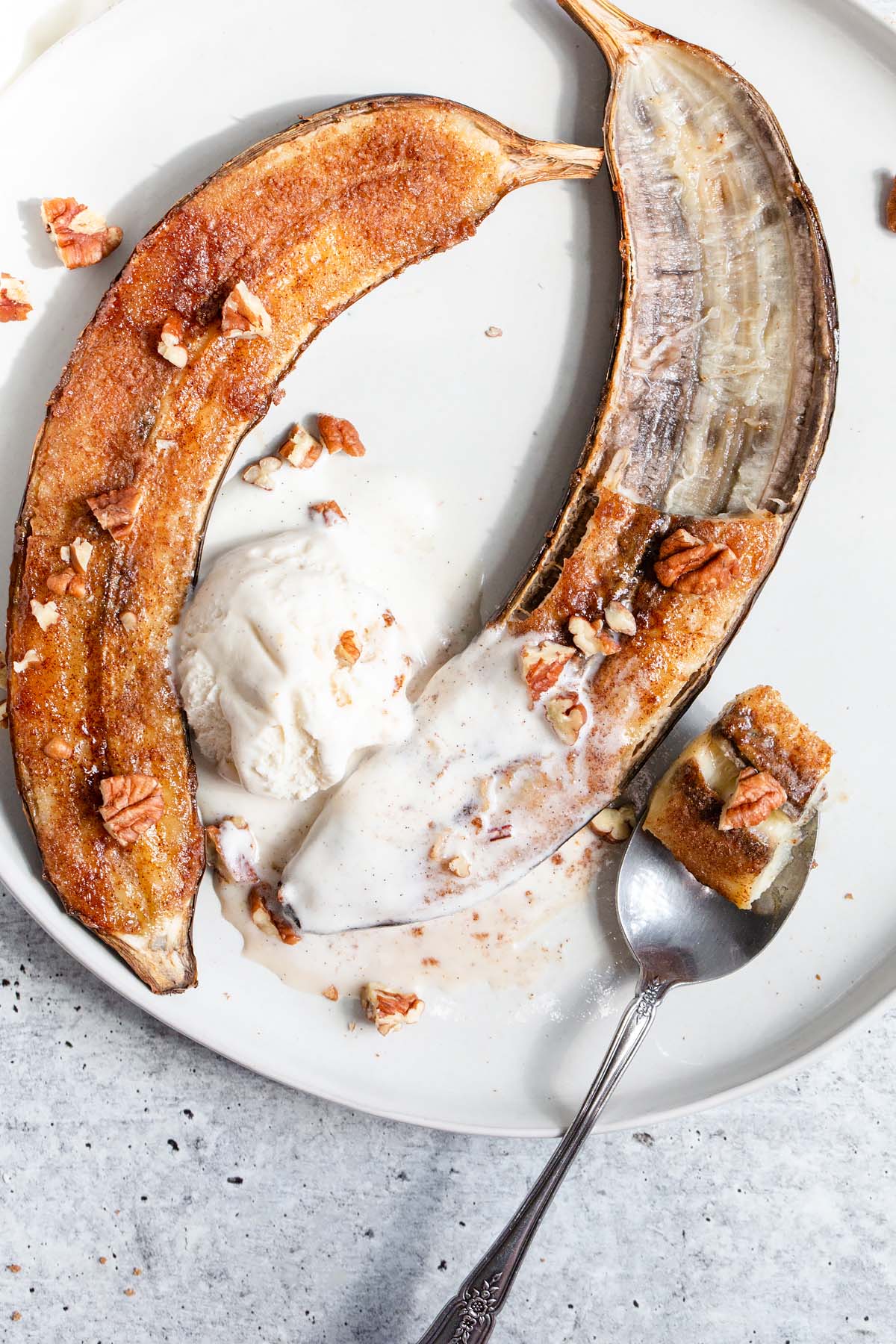 Air Fryer Banana Split - Speaking of bananas, you can also caramelize up a banana and then make a banana split. So delicious.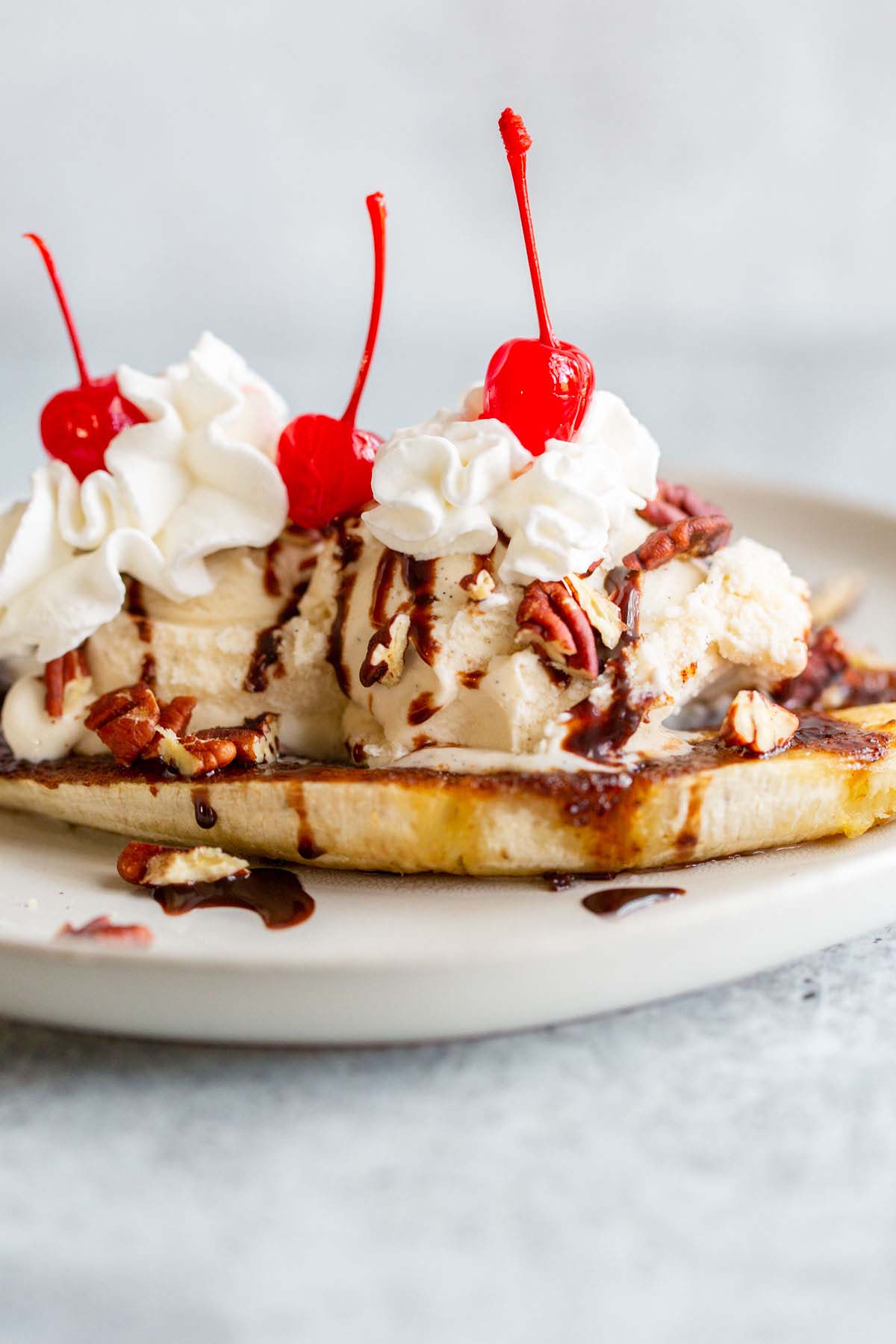 Air Fryer Pineapple - Pineapple rings are so delicious and easy to make in the air fryer! You can use fresh or canned pineapple.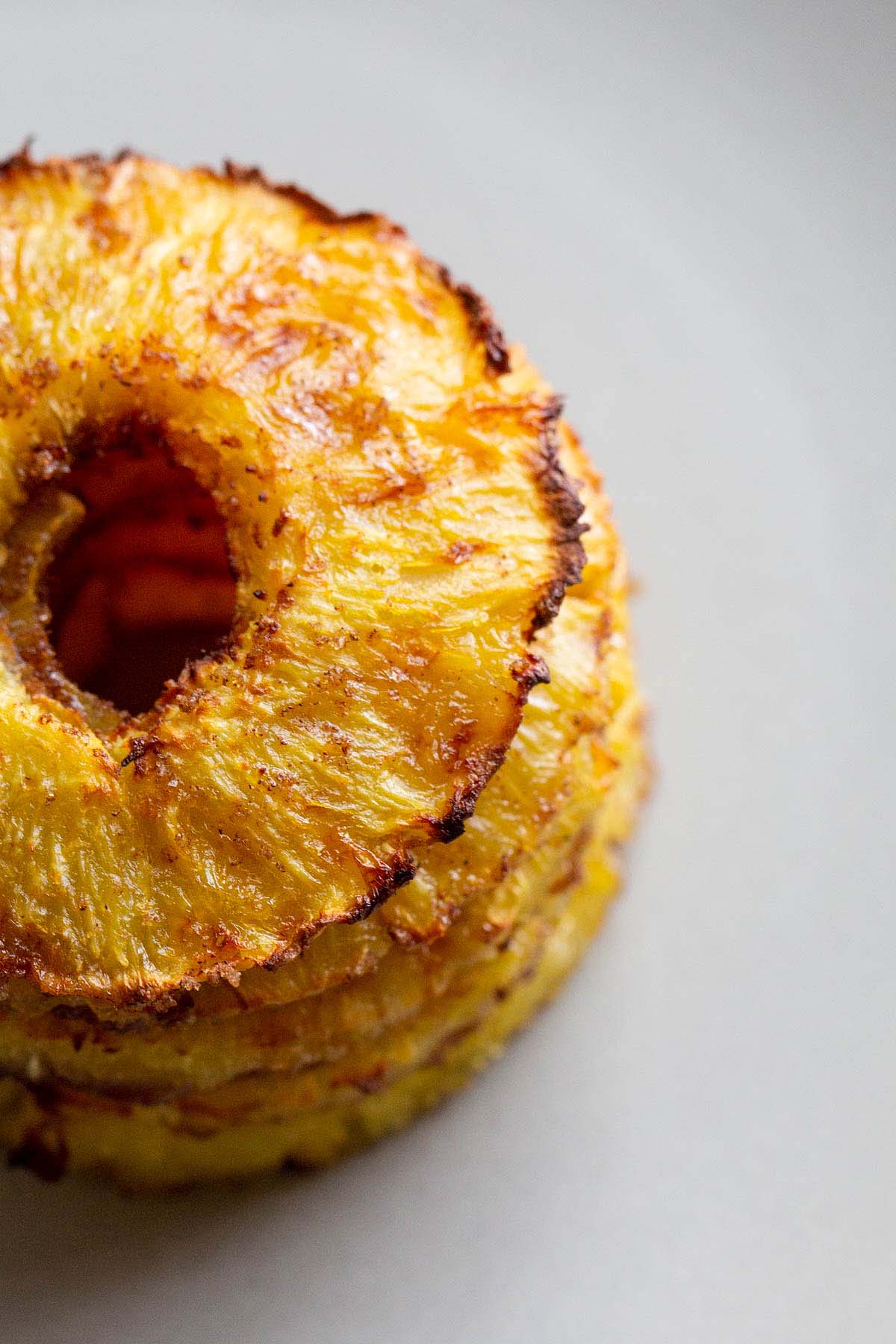 Air Fryer Cranberry Apple Crisp - When cranberries are in season, I grab a bag and make an air fryer cranberry apple crisp. Delicious!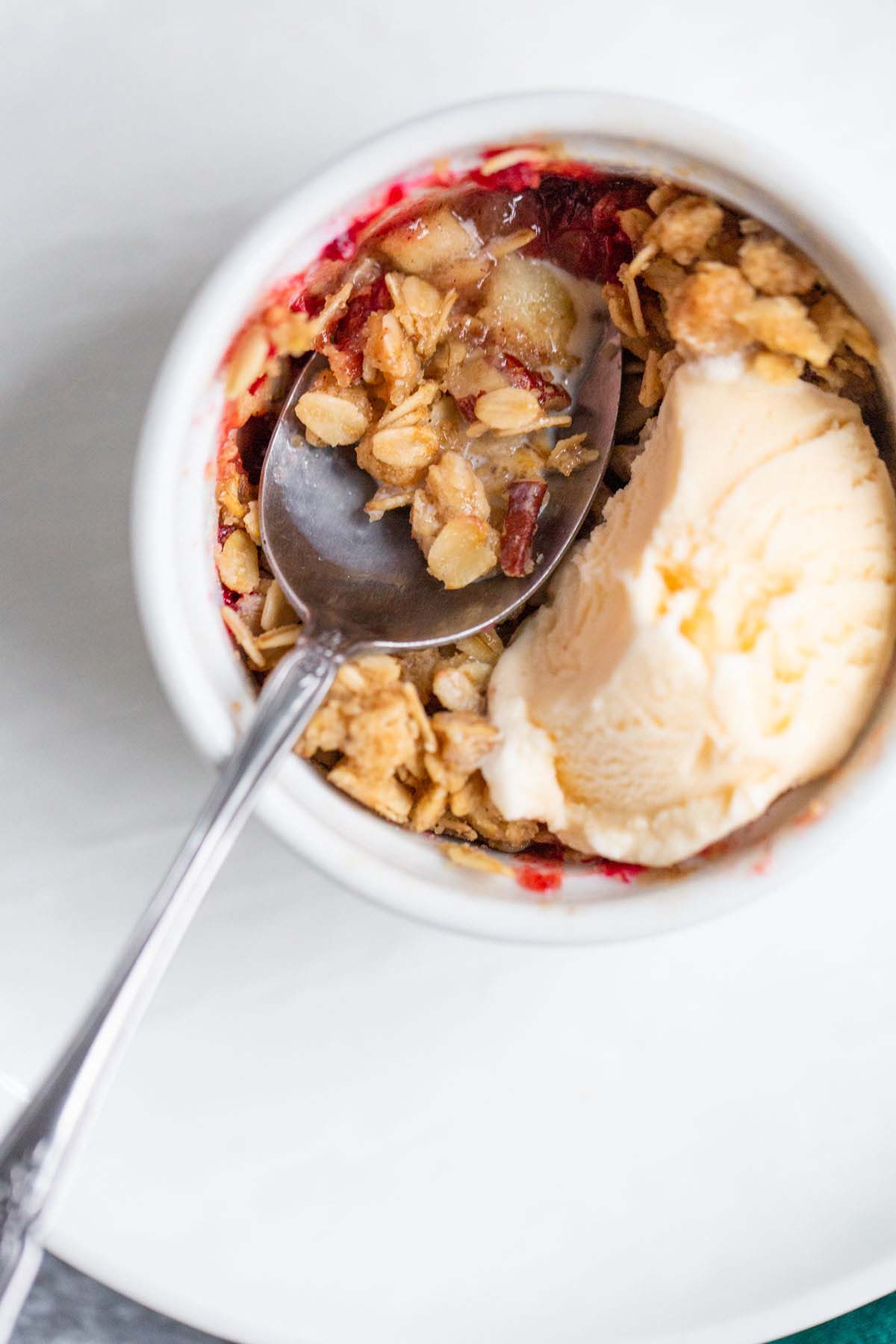 Air Fryer Pears - These air fryer pears have a touch of fall spices and are so easy to make.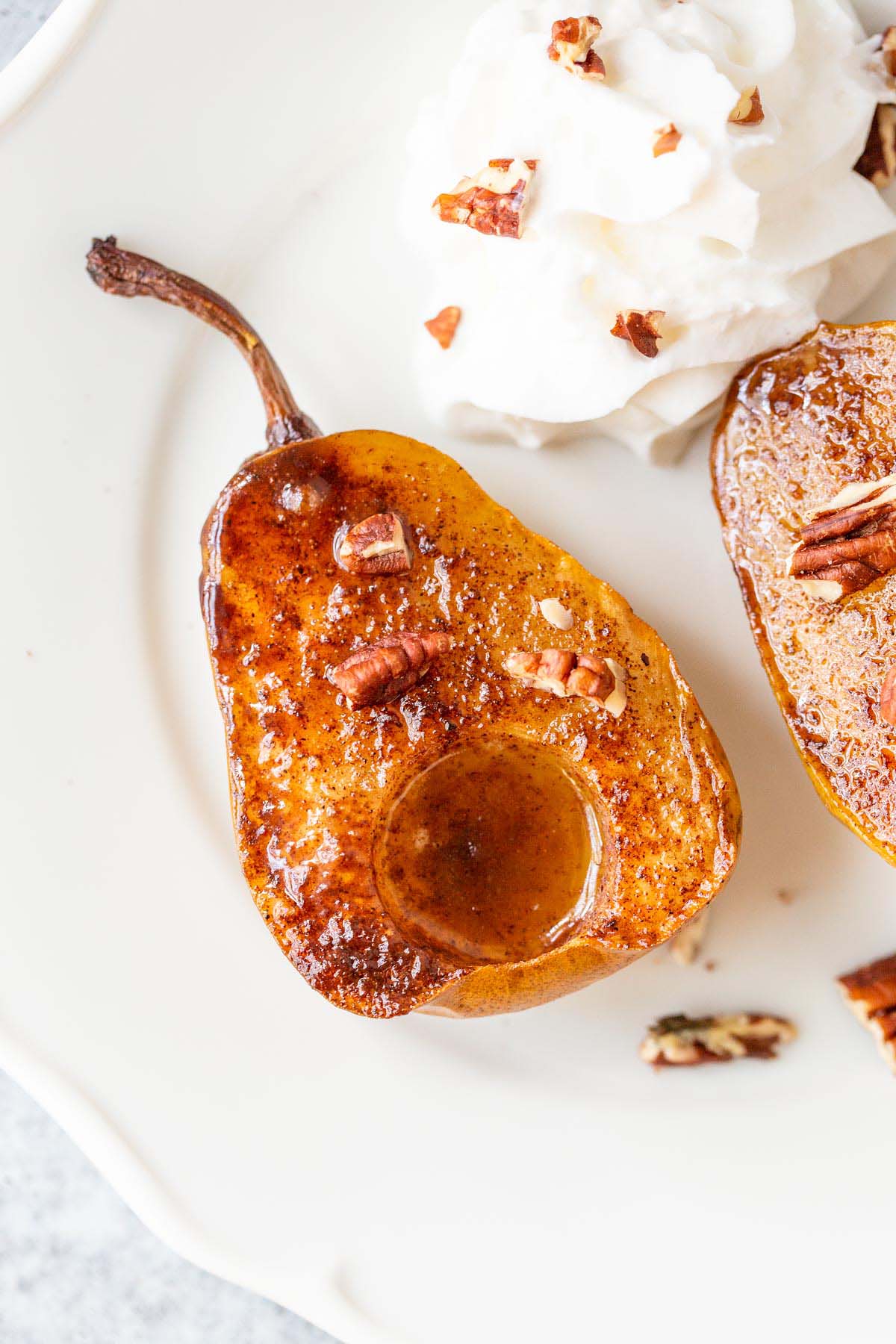 Air Fryer Banana Bites - These banana bites are super easy and delicious. I love topping each with a little whipped cream and sprinkles. My kids love these!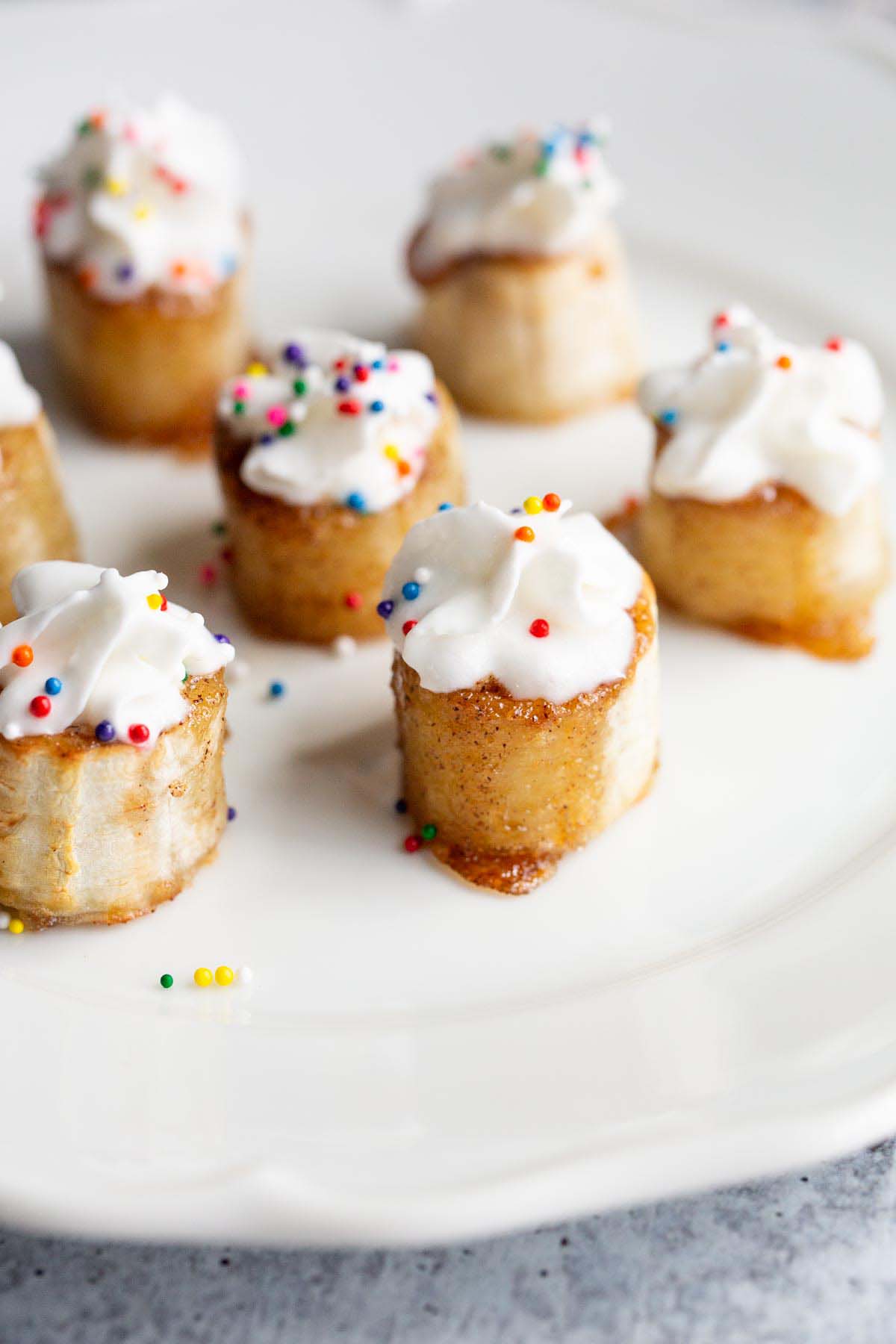 Air Fryer Grapefruit - The grapefruit gets juicy in the air fryer and is topped with brown sugar for a nice balance of the bitterness and sweetness.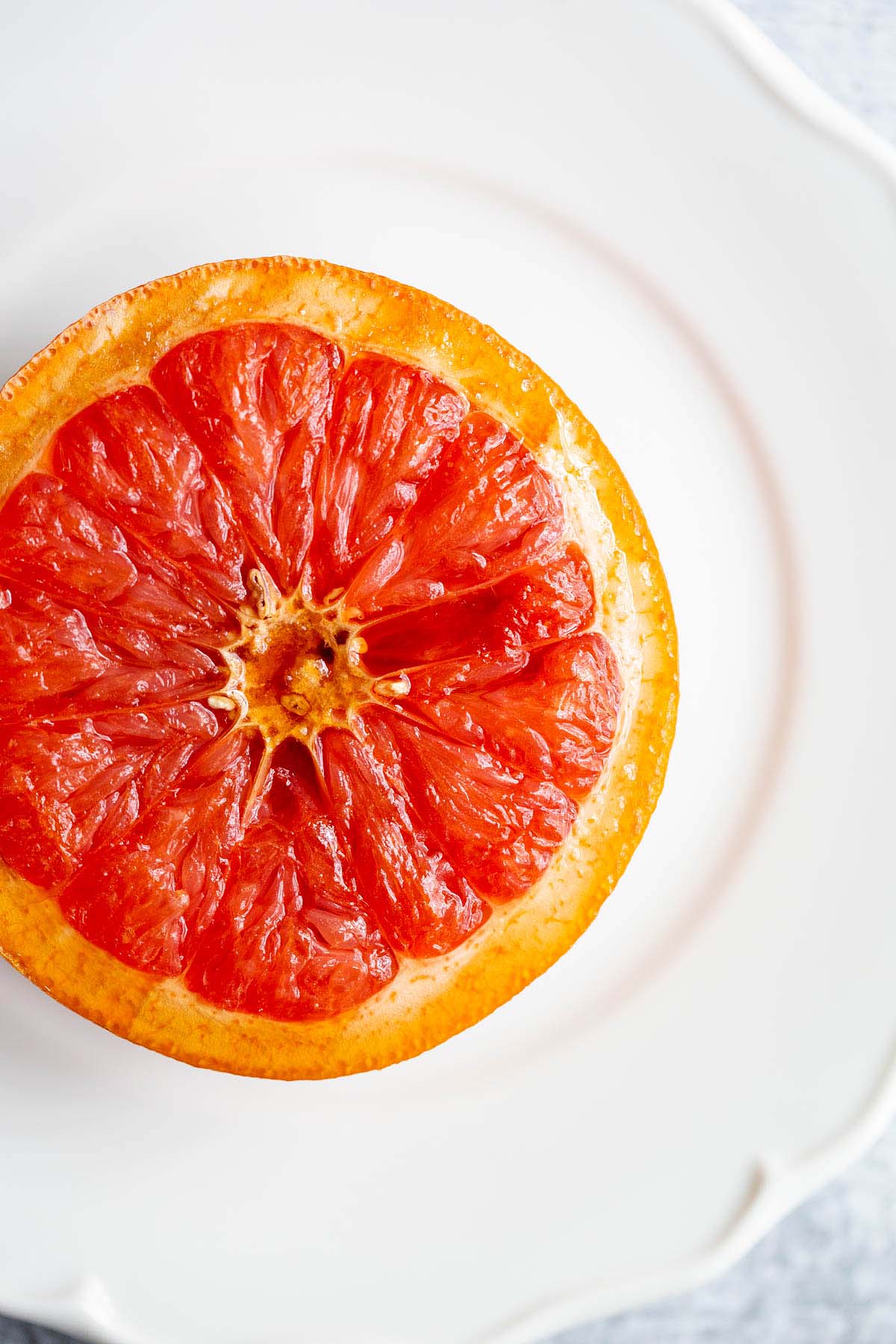 Air Fryer Strawberry Crisp - The strawberries are topped with a oat crisp topping that provides a nice bit of crunch! Delicious topped with a scoop of ice cream.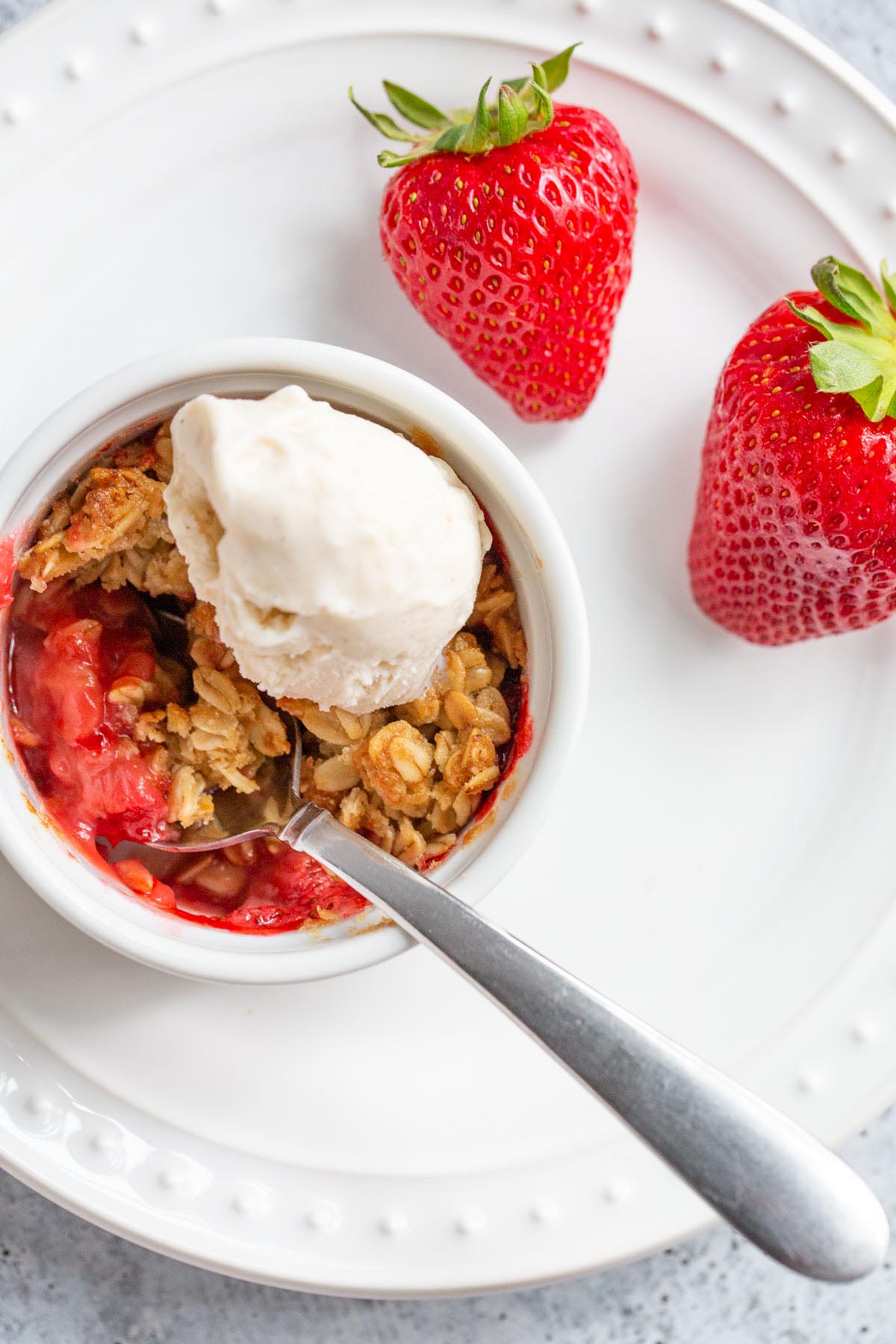 Air Fryer Peach Cobbler - Fresh summer peaches are topped with a cobbler topping and cooked to perfection in the air fryer!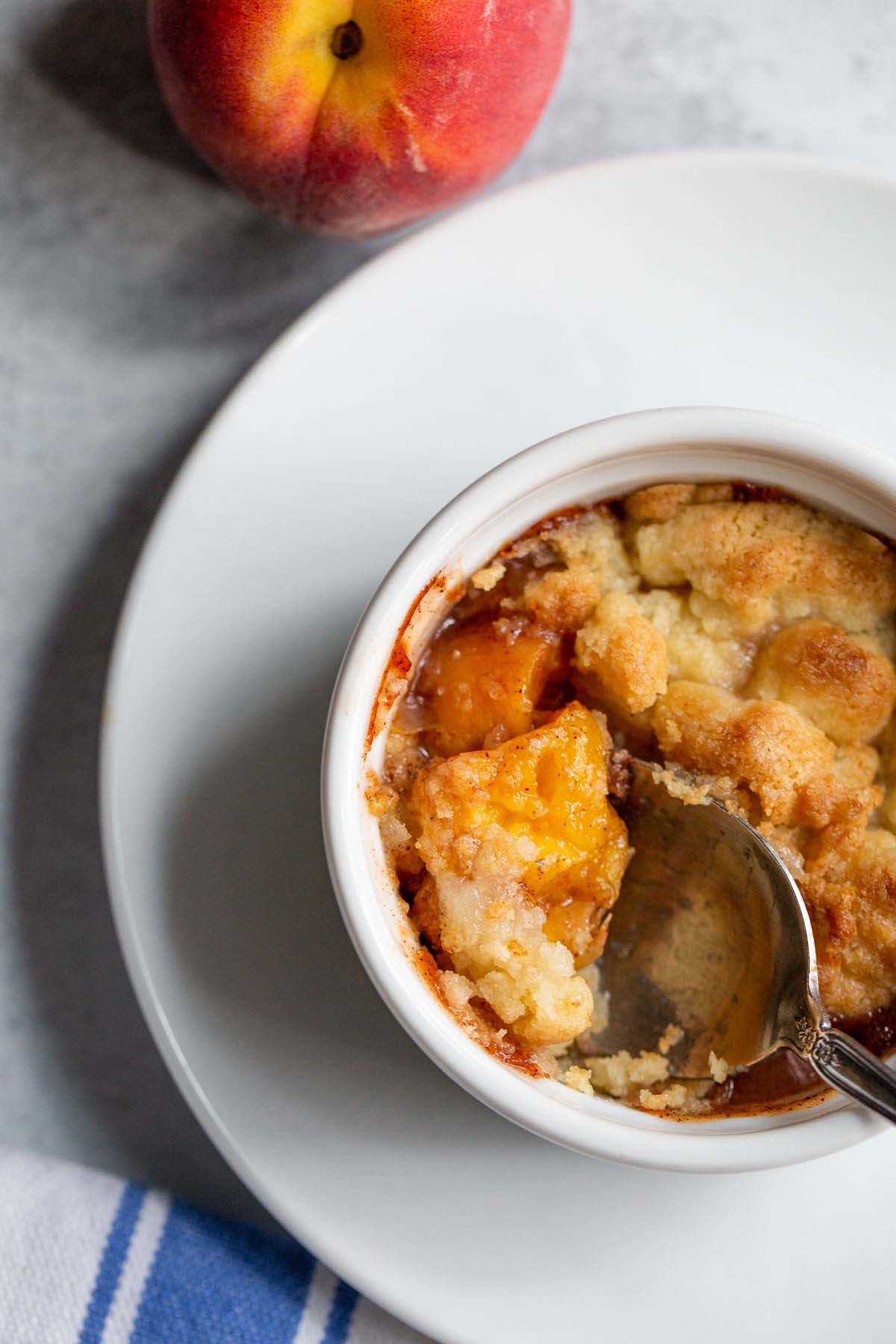 What fruit have you made in the air fryer that you love?
Don't have an air fryer yet? Check out the pros and cons of air fryers. Have issues cleaning your air fryer (especially after making something sugary?) Check out the best way to clean an air fryer.