This four ingredient lemonade pie recipe with Cool Whip is incredibly easy to make! It's a no-bake dessert that is so tart and creamy.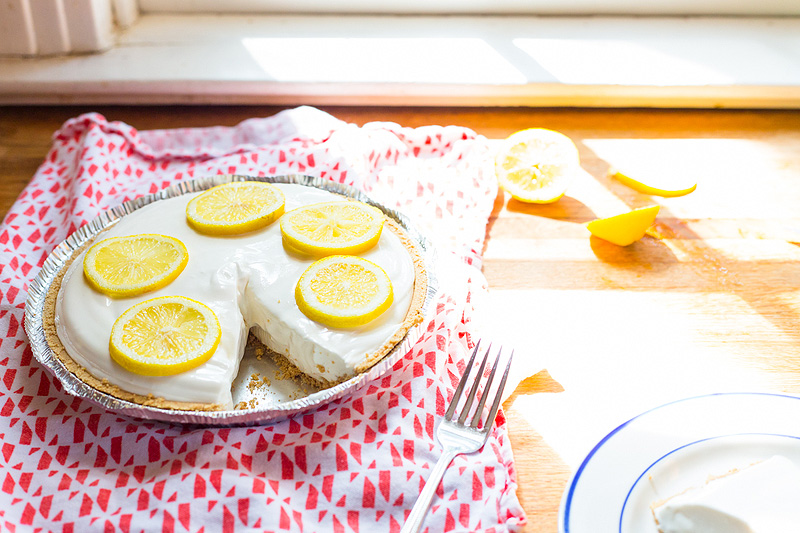 Okay, this recipe for four-ingredient lemonade pie is almost TOO easy. You simply mix three of the ingredients together, put it in the pie shell, and chill in the refrigerator. I can't believe it always turns out as good as it does, because it seems too simple.
That filing is so creamy, tart, and sweet. And the graham cracker pie crust adds that amount of slightly crunchy texture that is so needed, otherwise you feel like you are just eating pudding. (Actually, the filling would make a delicious pudding!)
And so I give you, the easiest pie I know how to make. Four ingredient no-bake lemonade pie with Cool Whip. Perfect for those hot summer days, when you just want a cool dessert and have no desire to turn on the oven.
Recipe notes:
It can be hard to find a 6 oz can of lemonade concentrate sometimes. If you can't find any, get the 12 oz and just use half of the can.
I like to chill this overnight so it sets properly. In a pinch, you can chill it for less time, but it may be too soft.
You can pop this in the freezer for about 10 minutes before serving so that it cuts easier.
You can top this with lemon slices (like I did), but berries would also make a tasty topping! Or stay classic and don't even include a topping.
Ingredients for the lemonade pie:
Graham cracker crust - A ready-made graham cracker crust is so easy to find, and perfect for this pie. I usually find these in the baking aisle (by all the cake mixes) in my local grocery store. These are easily broken, so be gentle!
Cool whip - The light and creamy cool whip helps give the lemonade pie its wonderful texture. You'll want to thaw in the refrigerator before using, otherwise it won't combine properly with the other ingredients.
Sweetened condensed milk - Sweetened condensed milk is milk with the water removed and sugar added. It's found in cans in the baking aisle.
Frozen lemonade concentrate - This is found in the freezer section of the grocery store. Only sometimes can I find the right size, so I usually wind up just using part of a can.
How to make the recipe for no-bake lemonade pie:
This is seriously such an easy dessert recipe. The hardest part is remembering to thaw the cool whip, and then waiting for it to be ready once you've combined the ingredients!
An important note before making this recipe --- It needs time in the refrigerator before eating. I recommend at least 8 hours! So you'll typically want to make this lemonade pie the day before you want to eat it.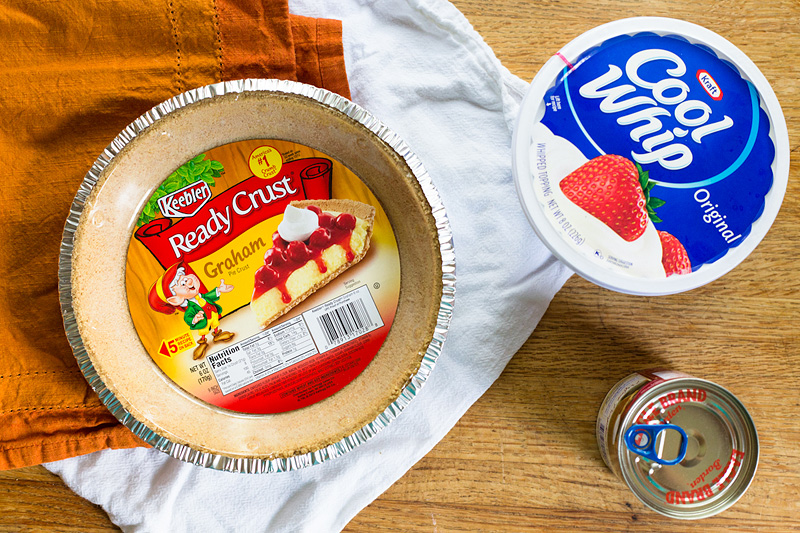 To make the lemonade pie, take the pie crust and unwrap. In a large bowl, combine the thawed Cool Whip, frozen lemonade concentrate, and sweetened condensed milk. Stir with a spoon or spatula until everything is all combined. Spread into the pie shell, smoothing down the top of the pie.
Then place the lemonade pie in the refrigerator for at least 8 hours to set. Top with lemon slices or fresh berries and serve!
Place any uneaten pie back in the refrigerator until you're ready to eat again.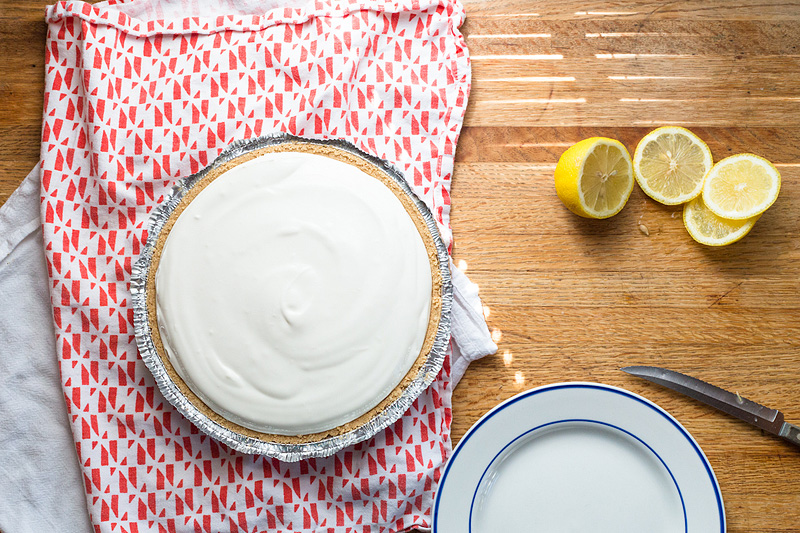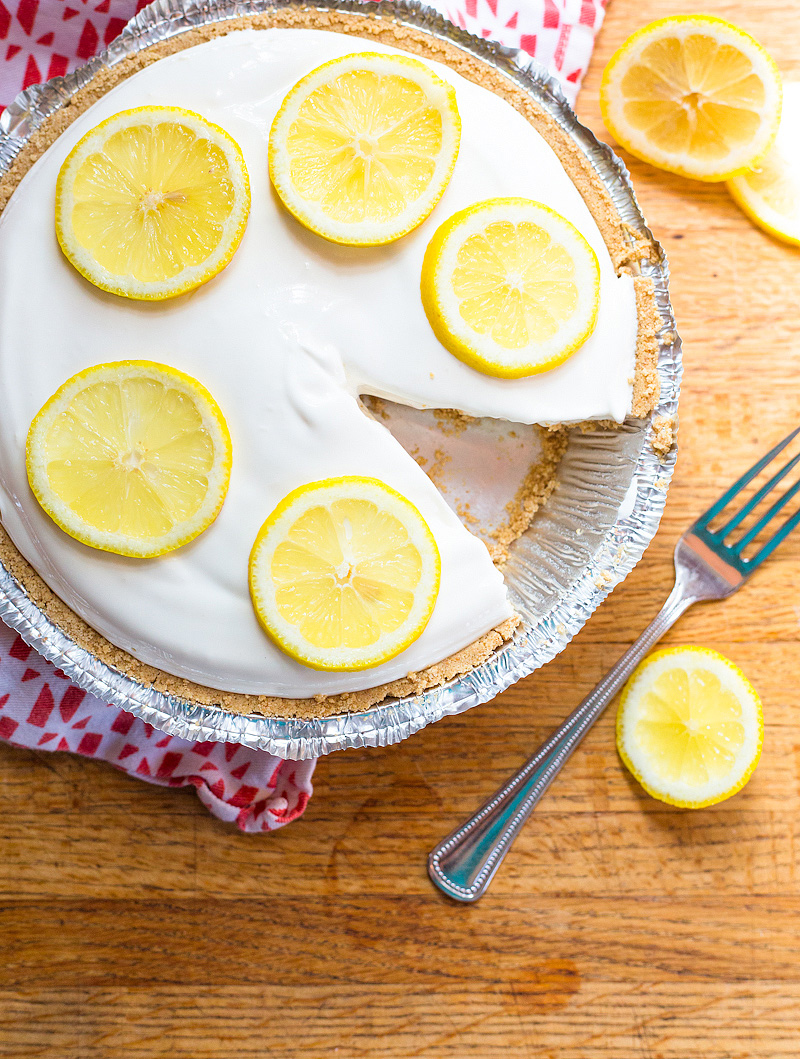 Other easy desserts to love: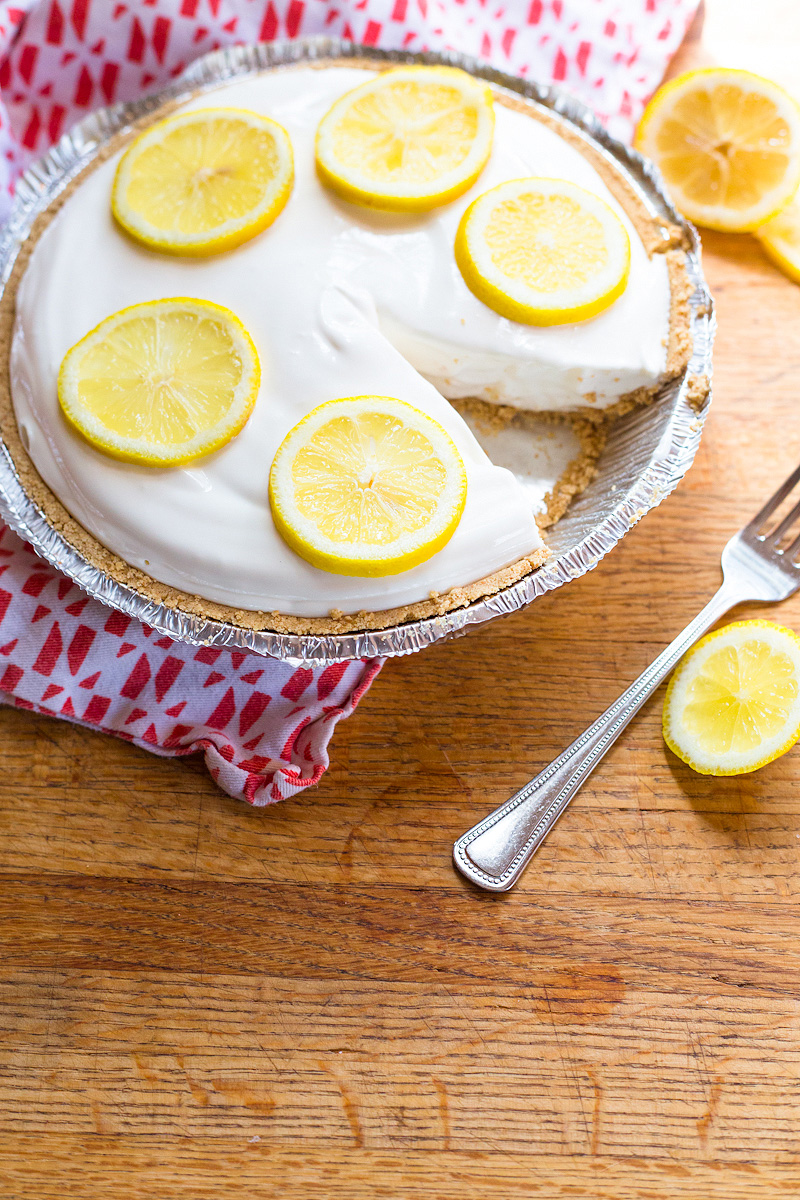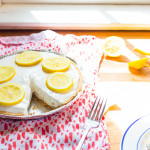 Print Recipe
Four Ingredient Lemonade Pie
This four ingredient lemonade pie recipe with Cool Whip is incredibly easy to make! It's a no-bake dessert that is so tart and creamy.
Ingredients
1

graham cracker crust

6

oz

frozen lemonade concentrate

8

oz

cool whip

thawed in the refrigerator

14

oz

sweetened condensed milk
Instructions
In a medium bowl, add the cool whip, 6 oz of frozen lemonade concentrate, and sweetened condensed milk.

Stir until all the ingredients are completely combined.

Pour into the graham cracker crust.

Put the lid back on the pie and place into the refrigerator to cool overnight, at least 8 hours.

Top as desired and serve.
Nutrition
Calories:
350
kcal
|
Carbohydrates:
58
g
|
Protein:
6
g
|
Fat:
11
g
|
Saturated Fat:
5
g
|
Polyunsaturated Fat:
1
g
|
Monounsaturated Fat:
5
g
|
Cholesterol:
21
mg
|
Sodium:
185
mg
|
Potassium:
254
mg
|
Fiber:
1
g
|
Sugar:
45
g
|
Vitamin A:
182
IU
|
Vitamin C:
4
mg
|
Calcium:
179
mg
|
Iron:
1
mg