Fabrica da Nata is a Portuguese pastry shop that specializes in the production of pastel de nata, a traditional Portuguese egg tart pastry. This Portuguese pastry shop is a dream come true for any lover of the delicious pastel de nata.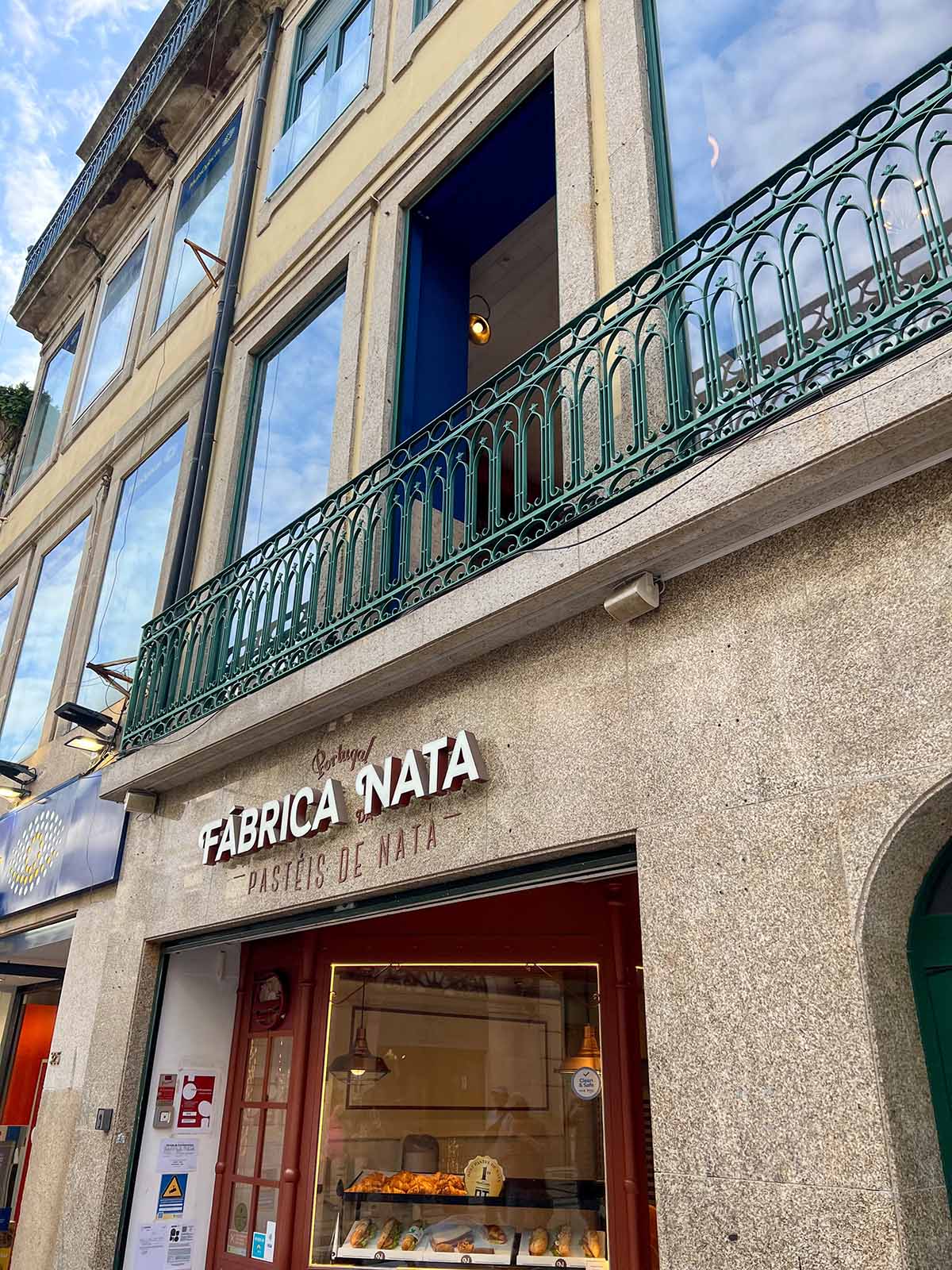 Fabrica da Nata churns out the most mouth-watering pastries that are freshly baked each day using only the best ingredients. From buttery puff pastry to a creamy custard filling with a secret recipe, every bite of their pastries is like a flavor explosion in your mouth!
If you're feeling adventurous, they also offer a range of flavored pastries like chocolate and almond, as well as other classic Portuguese pastries like queijadas and bolos de arroz. Yum!
The first Fabrica da Nata location was opened in Lisbon, Portugal in 2015, and the chain has since expanded to several locations throughout Portugal and internationally. We visited one of their location is Porto, Portugal and it was a great experience!
The ambiance
Fabrica da Nata is all about creating a cozy and stylish space where customers can savor their pastries and soak up the Portuguese pastry culture. From the modern interior to the warm and welcoming atmosphere, this place is a pastry lover's paradise.
I personally loved the chandeliers, and the dark blue cushioned furniture. It felt so fancy, and a great place to enjoy a pastel de nata!
If you visit the Santa Catarina location in Porto, I highly recommend taking the stairs up to the top floor. It feels so nice up there, and there are a lot of tables!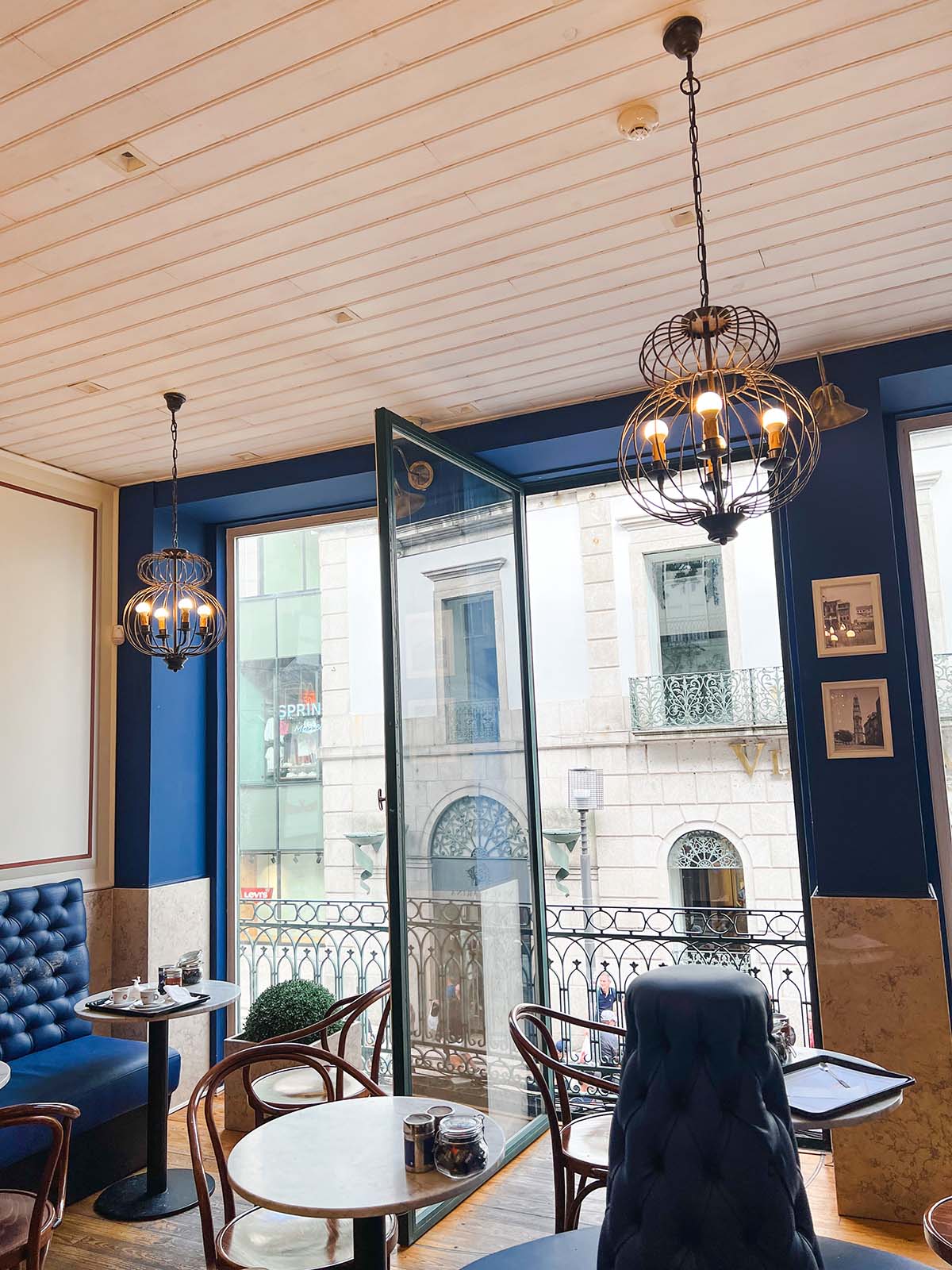 The pastel de nata
Okay, what we're (probably) all here for. The pastel de nata. I have to say, it did NOT disappoint. The pastry shell was so flaky, but not overly hard. The custard was smooth, but set.
And of course, like any good pastel de nata shop, we had the option to top with cinnamon, powdered sugar, or both. I found the tarts sweet enough where I just topped with cinnamon, but of course my kids topped with both cinnamon and sugar.
Overall, a delicious tart, and a great experience.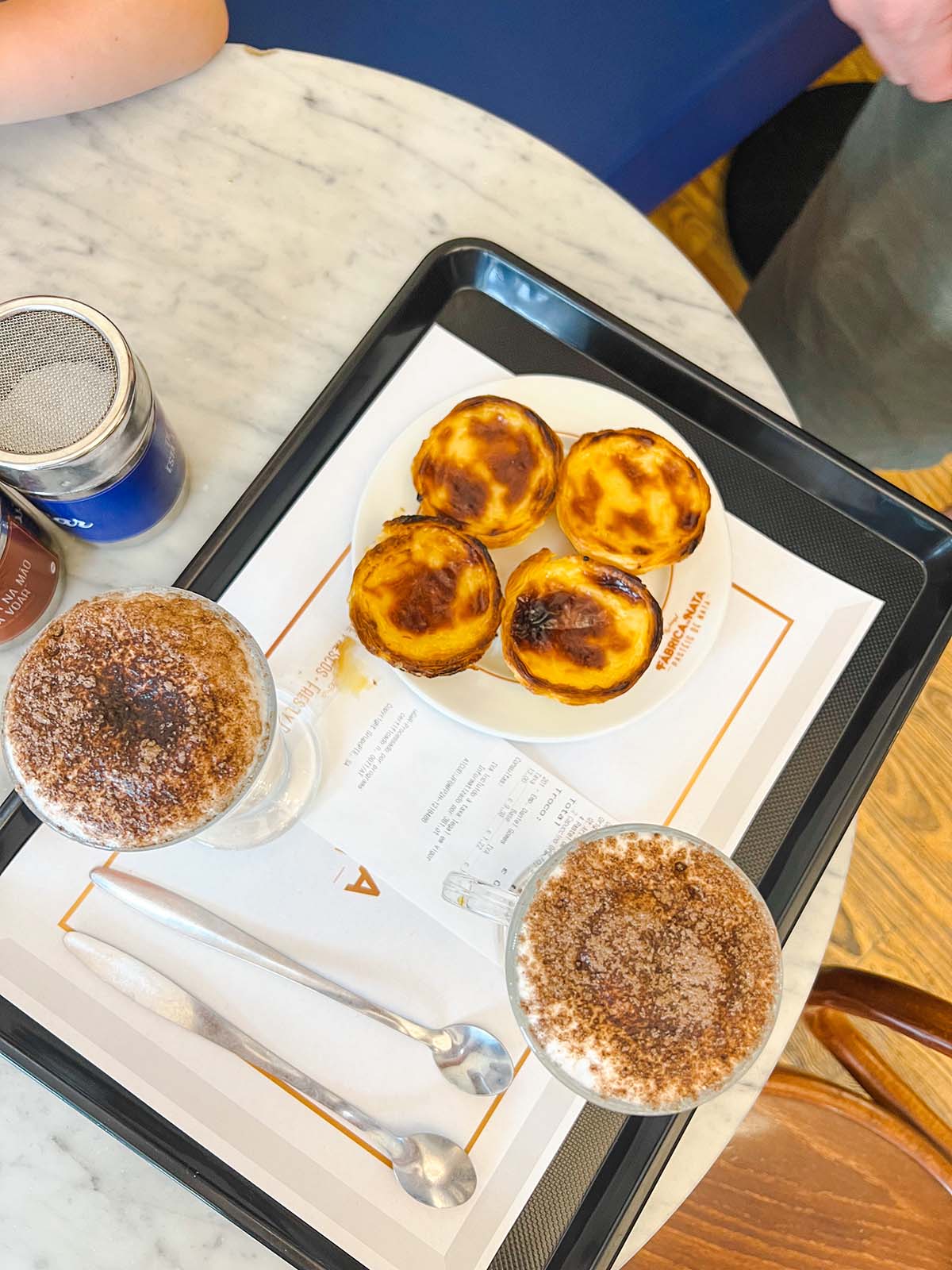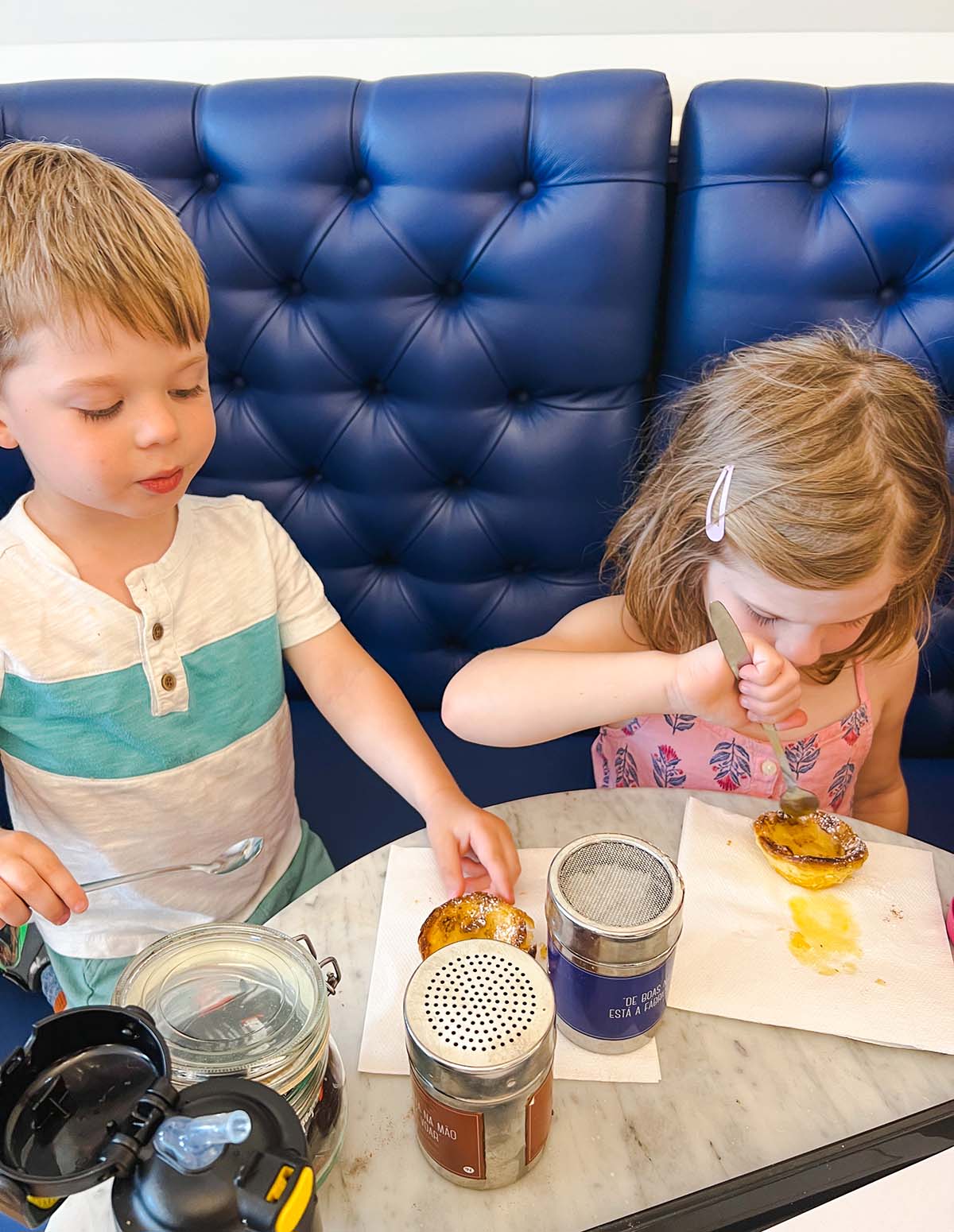 Okay, I'm PRETTY sure you're not supposed to eat pastel de nata with a spoon, but that's how my kids wanted to enjoy it.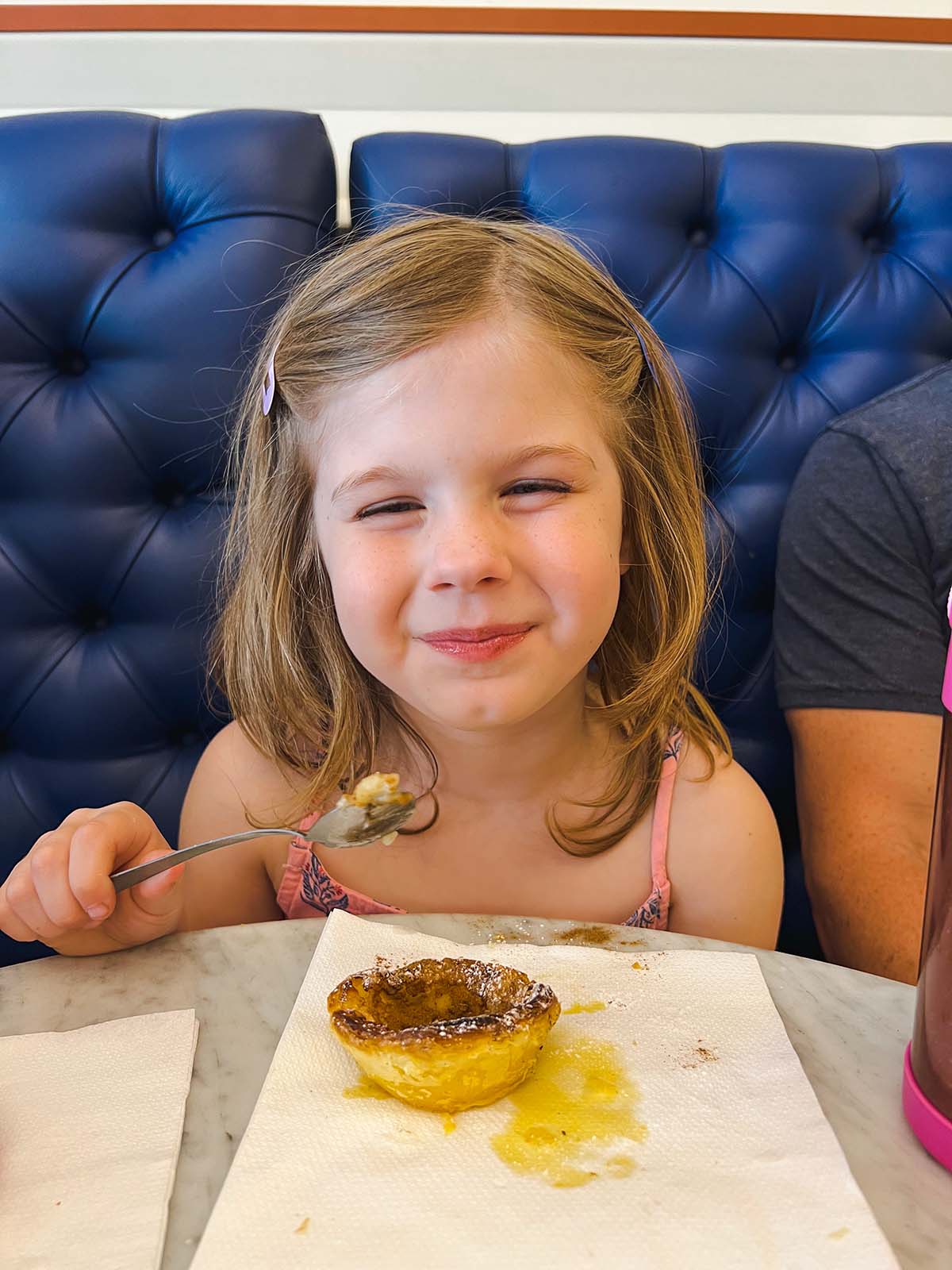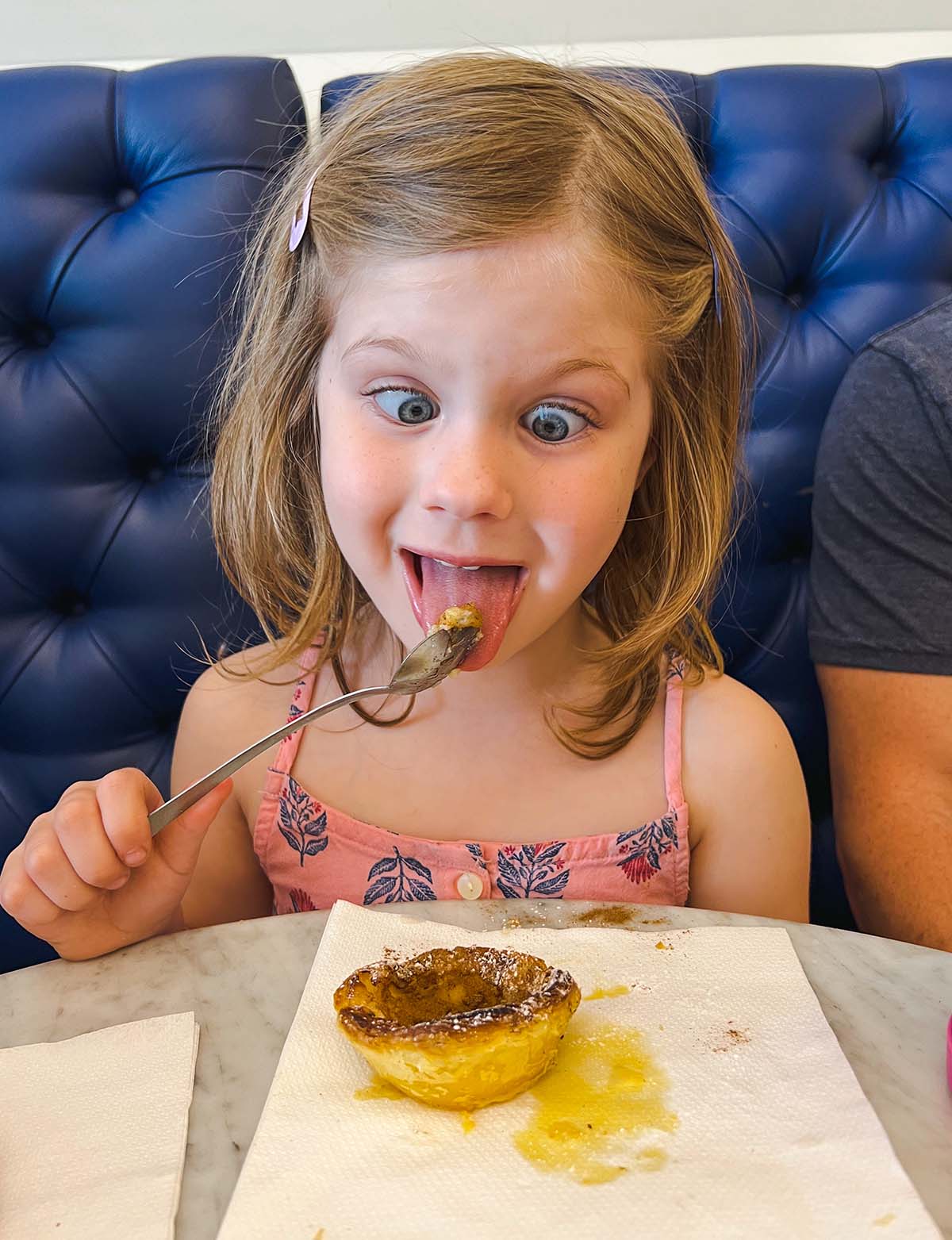 Other food options
If you're wanting other options, Fabrica da Nata also has sandwiches, salads, other pastries, and a lot of coffee options!
We had cappuccinos that were topped with whipped cream and they were amazing. Highly recommend if you're a coffee drinker.
Locations
Want to visit a Fabrica da Nata? In Portugal, there are several locations thankfully!
At the time of writing this blog post, there are 3 locations in Lisbon, 2 in Porto, and 1 in Sintra.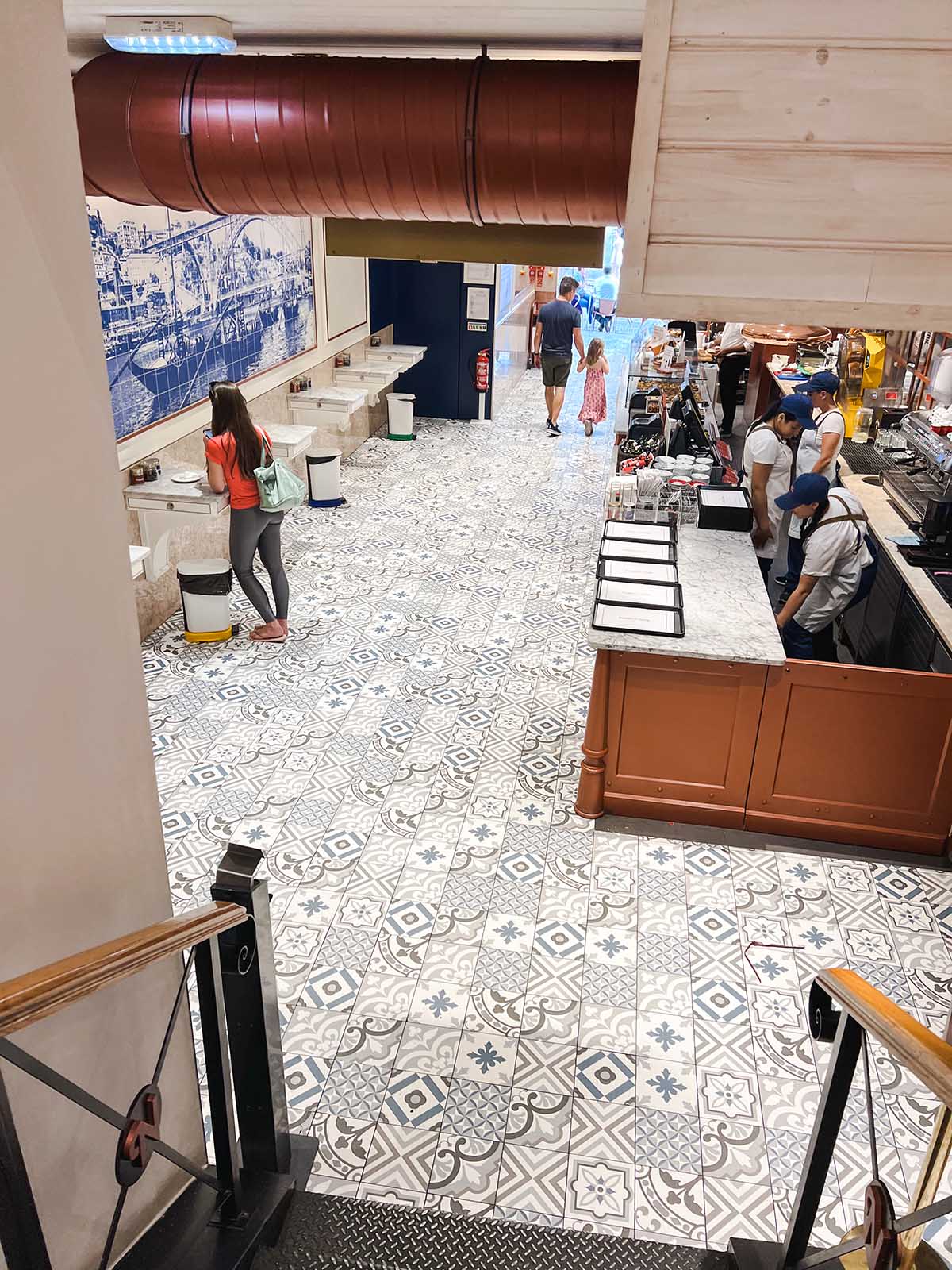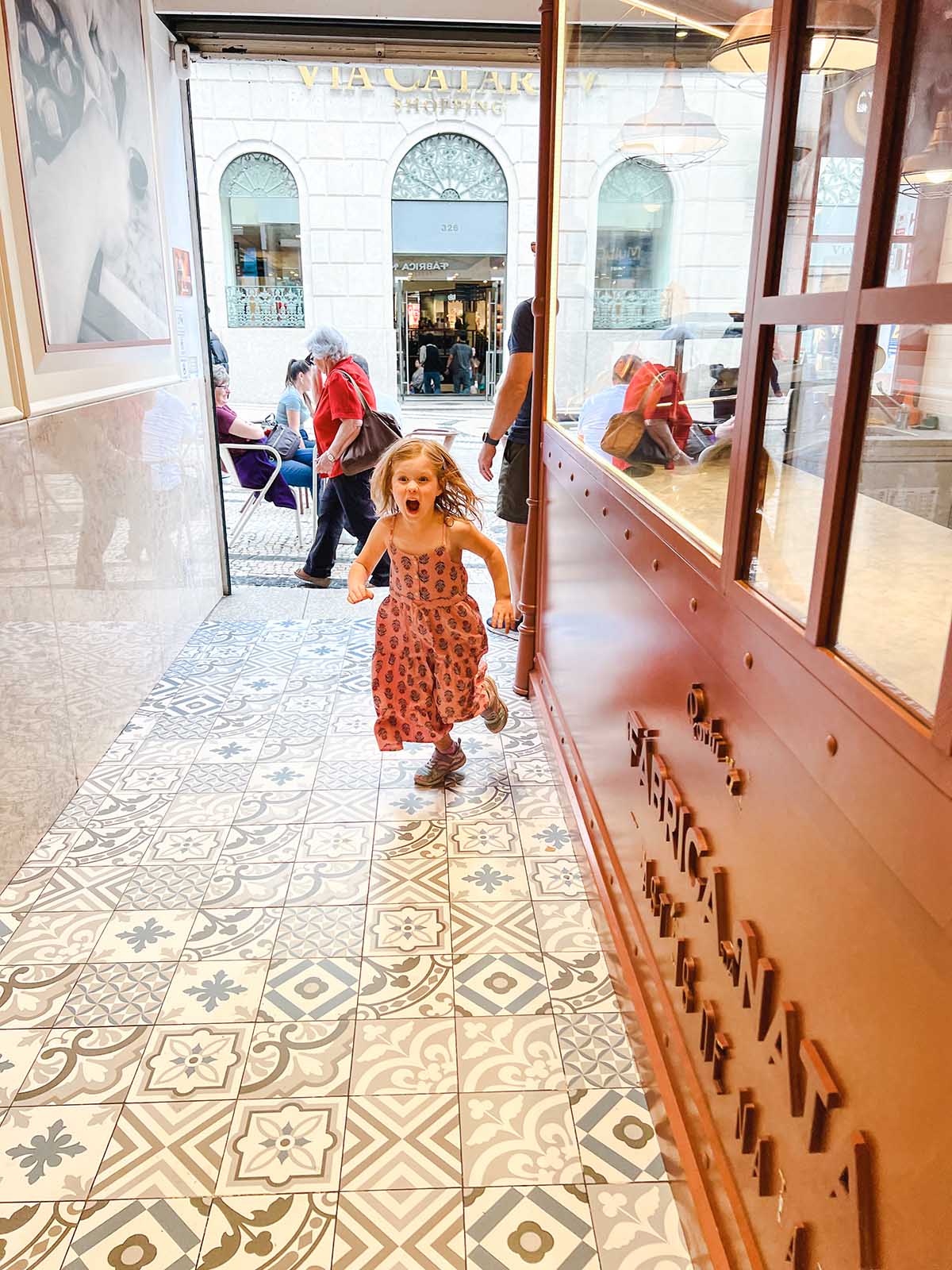 Fabrica da Nata vs Pasteis de Belem
All pastel de nata are not alike! I mean, in a lot of ways they are, but we did find some differences between the tarts at Fabrica da Nata and Pasteis de Belem.
Fabrica da Nata had a crispy pastry shell, but not overly crispy, where the shell at Pasteis de Belem was VERY crispy.
Which is better? It's a matter of preference.
And the filling at Fabrica da Nata was perfectly smooth, but did seem slightly sweeter than the one at Pasteis de Belem. Which is better? Again a matter of preference.
I loved both and appreciated the slight differences! I'd be happy to have either again. If you have tried both, I would love to know if you preferred one or the other and what you thought!