Trader Joe's Almond Butter Almonds are a tasty treat. They are nicely coated in almond butter and sweet. These are a delicious snack or dessert after a meal!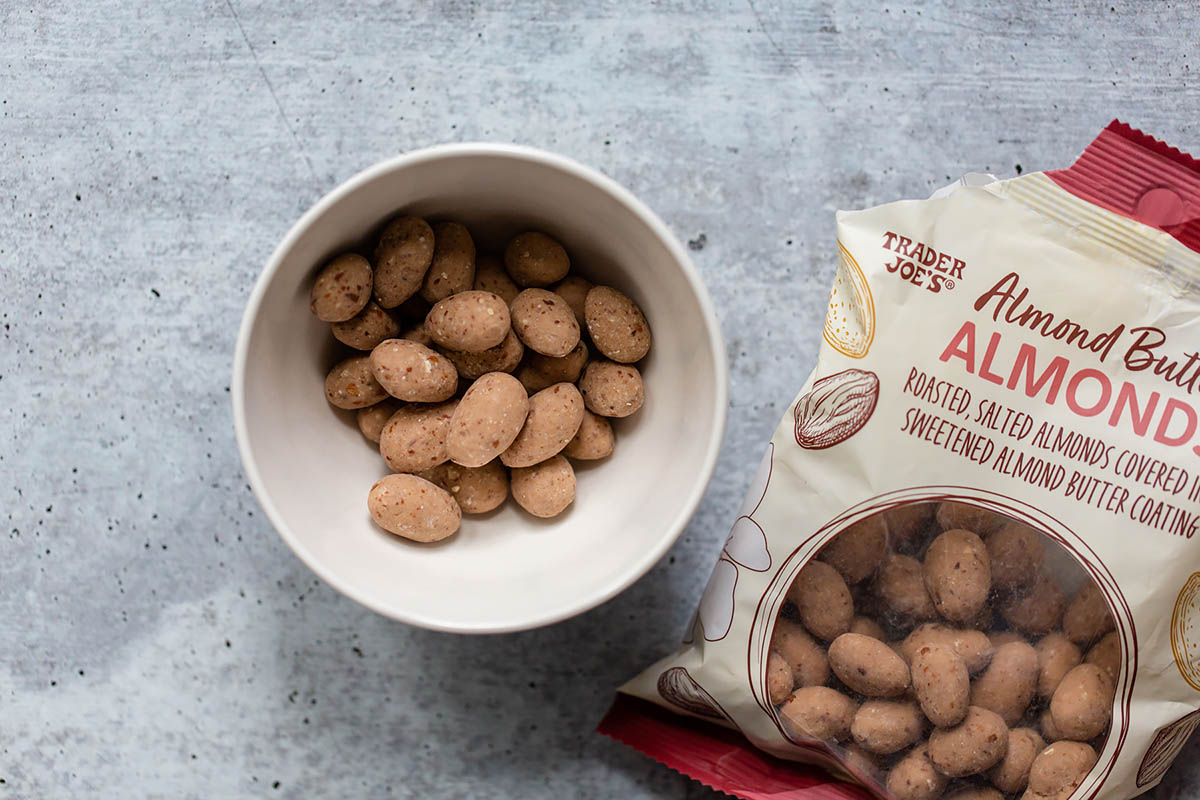 I always love trying out new items at Trader Joe's! They are one of my favorite places to get snacks and pasta (like this Cacio e Pepe Ravioli)!
When I saw these Almond Butter Almonds on the shelves I knew I HAD to get them. I love almond butter treats. Probably more than peanut butter treats.
These Almond Butter Almonds are almonds that are coated in a sweetened almond butter. They are crunchy, sweet and delicious! These are a nice alternative to chocolate covered almonds or even peanut butter pretzels.
What we liked:
The texture! The almonds remain nicely crunchy and the almond butter has a nice, smooth coating.
The taste. These really were delicious. The almond butter isn't overpowering, and perfectly compliments the almond.
I didn't feel like I needed to eat the whole bag! Don't get me wrong, these are tasty, but I do feel like 8-10 is the perfect amount for me.
What we didn't like:
These were mostly good, but if you don't like sweet things, these may be a little TOO sweet for you. That's one of the reasons I felt satisfied after 8-10. I didn't really need more sweetness as I don't really have a sweet tooth these days. However, if you do have a sweet tooth, you will love these!
The verdict?
Yes, buy these as a nice sweet snack! They are delicious, have a nice texture, and would even be great on a cheeseboard or after dinner as a treat.