Ever need a substitute for black beans? These alternatives will help you know how to replace black beans when you're cooking. Learn when to use different substitutes based on what you're cooking.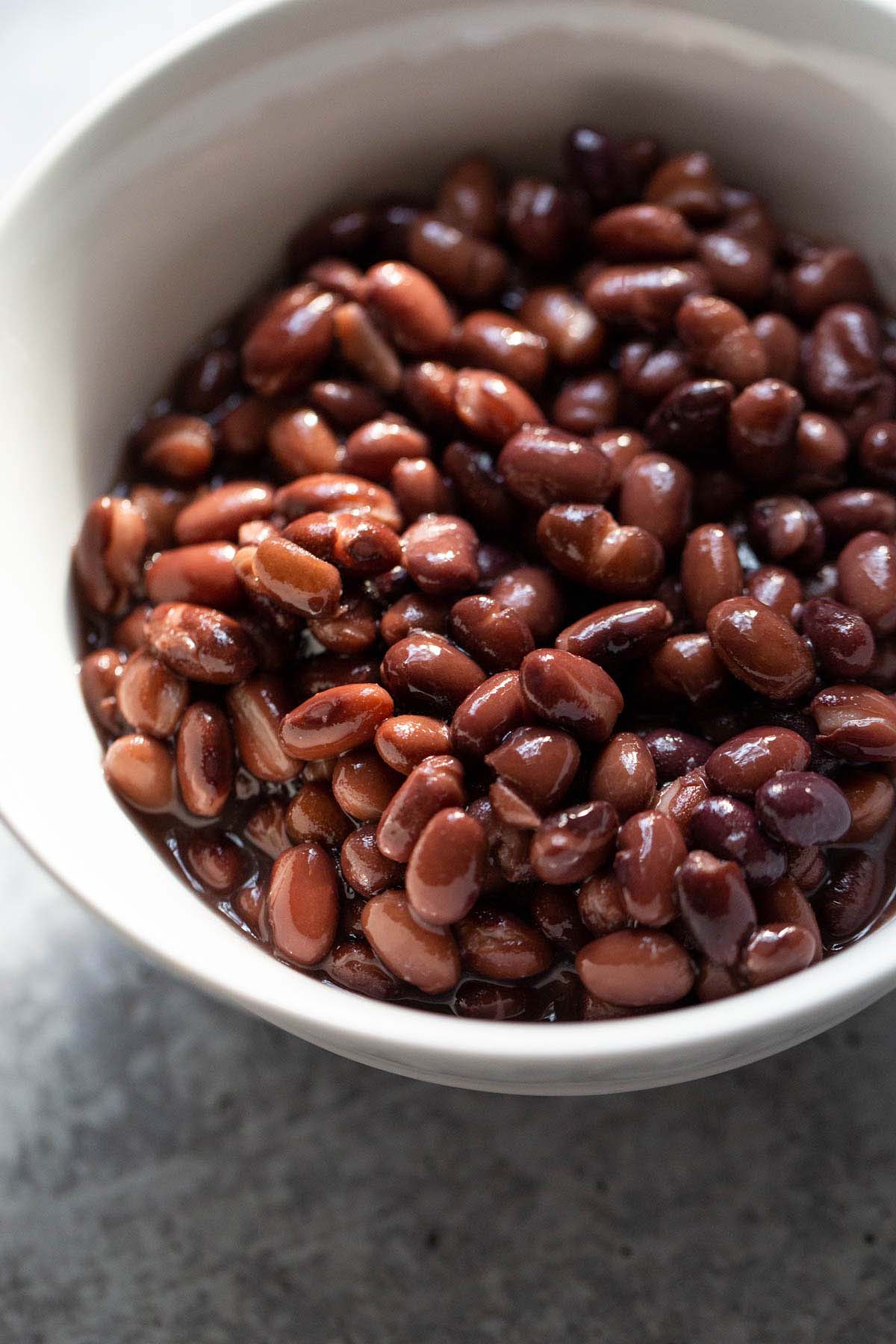 Black beans are a popular ingredient in many dishes, particularly in Latin American and Caribbean cuisine. And they are delicious! But every once in awhile... you may need a substitute.
You know how it is. You start to make a recipe with black beans, but then realize you don't have black beans! Or maybe you are just having a hard time finding black beans in your grocery store.
Or maybe you don't like black beans, and want a different bean you could use in your cooking.
Or maybe you don't want beans, and are looking for a bean-free black bean alternative.
We've got you covered! Here are some delicious substitutes for black beans. Read on to see when you should use these black bean alternatives.
What are black beans?
Black beans are a versatile legume. They are small, oval-shaped beans with a black, shiny outer skin and a creamy white interior.
Black beans are a good source of protein, fiber, and complex carbohydrates, as well as several important vitamins and minerals. They are low in fat and have a relatively low glycemic index, which means that they can help regulate blood sugar levels.
They are a meaty bean that can be used in so many ways from tacos, to chilis, to even being used in brownies! You can find canned versions or versions that are dry and need to be cooked from scratch.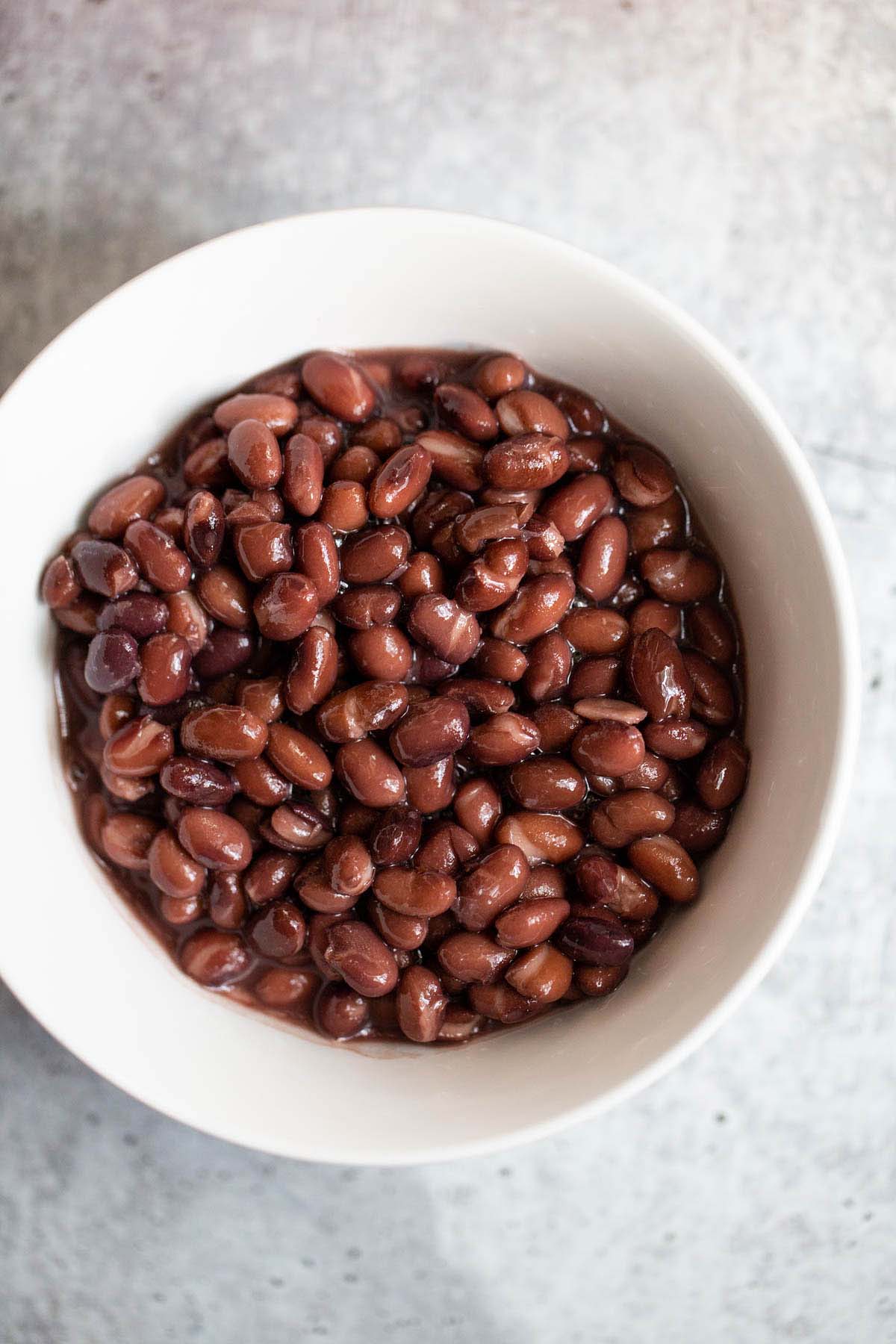 Black bean substitutes:
While black beans are great, sometimes you may want to use a substitute for black beans. Here are some ideas of what to use.
Pinto beans - Pinto beans make a great substitute for black beans in a variety of dishes. They are a great substitute in Mexican dishes. Pinto beans have a creamier texture than black beans, but they are a great swap.
Kidney beans - Kidney beans are an excellent substitute for black beans. They have a meaty, dense texture that can be similar to black beans. They are delicious in soups, stews, and chilis because they hold their shape well and don't break down.
Chickpeas - Chickpeas are a legume and are also called garbanzo beans. They maintain their structure well when added to soups, just like black beans. However, many people may be familiar with using chickpeas to make hummus. When blended, chickpeas get creamy and are perfect for making a dip.
White beans - There are many different types of white beans including navy beans, cannellini beans, great northern beans, and lima beans. White beans pick up flavors nicely from spices, and can have a creamy texture.
Lentils - Lentils are much smaller than black beans and come in several types. Green lentils tend to be a bit more hearty and retail their shape when cooked. There are are also red lentils, brown lentils, black lentils, and yellow lentils. All of them are delicious used in their own way. While lentils can be a good substitute in some ways, make sure you're using a variety that fits what you're making.
Cannellini beans - These white beans have a mild flavor and a creamy texture, and can work well as a substitute for black beans in recipes like soups and stews.
Bean-free substitutes:
If you're looking for a substitute that isn't a bean, here are a few options!
Cauliflower - Cauliflower can retain that "meaty" texture that beans have. Cut into small florets, cauliflower can be a nice substitute for black beans.
Tofu/tempeh - Tofu and tempeh are both made from soy and contain great protein. There are different types of tofu like silken, soft, all the way up to extra-firm.
Nuts - Depending on the dish, nuts can be an excellent substitute. They are meaty and add protein to meals.
Mushrooms - Mushrooms can have that meaty texture, so they can work well as a substitute for black beans in salads, tacos, etc.
Best substitute for black beans in enchiladas:
Pinto beans are a great substitute for black beans in enchiladas. Red kidney beans can also work well.
Best substitute for black beans in chili:
If you aren't going to use black beans in chili, but still want a bean in your chili, try using pinto beans, ranch style beans, or chili beans.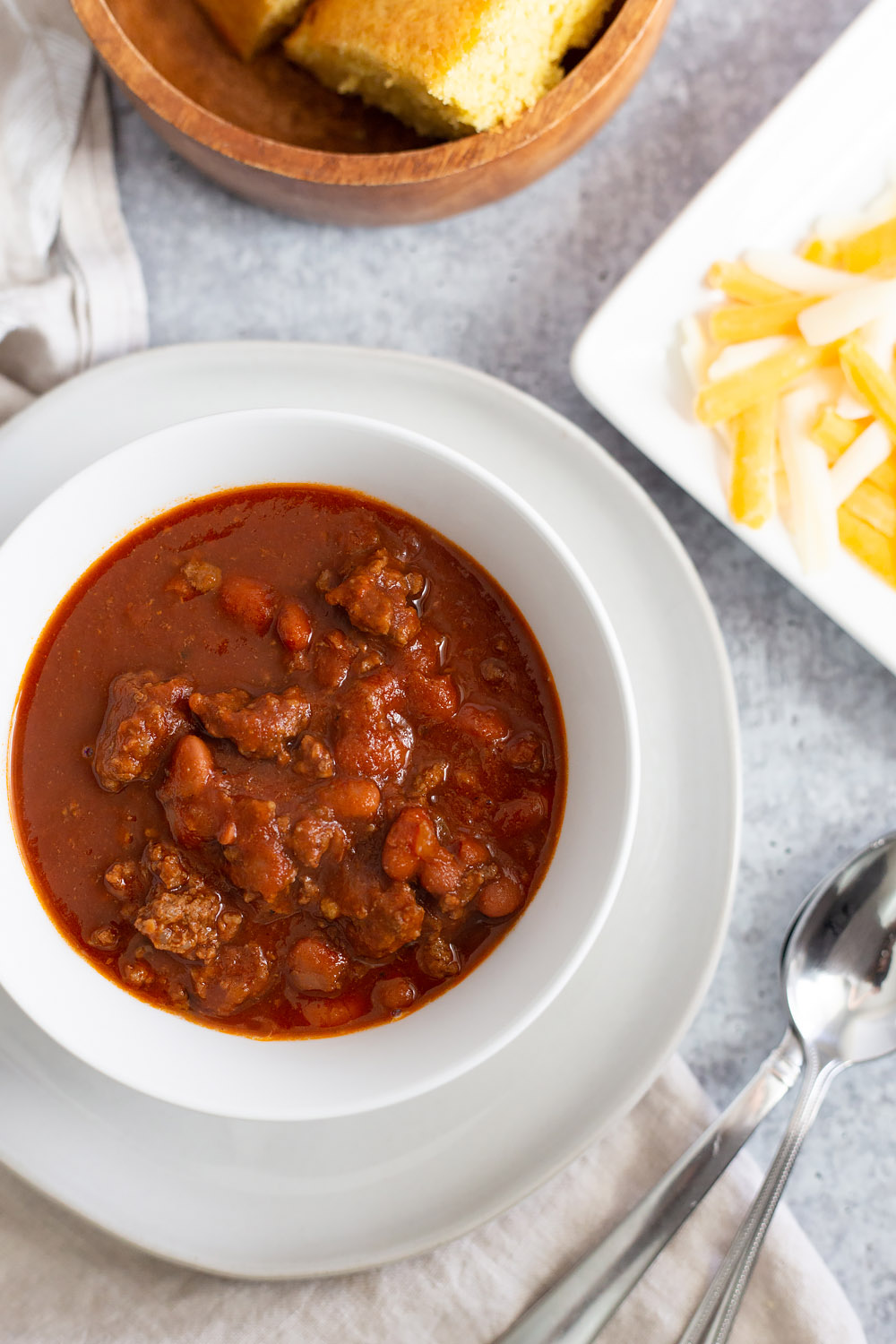 Best substitute for black beans in salad:
Red kidney beans are a delicious substitute for black beans in salad. Chickpeas and lentils also work well. If you're looking for a bean-free substitute, cauliflower florets, tofu, nuts, and mushrooms are all delicious options that will keep the salad hearty.
Recipes using black beans: