If you have too much zucchini, learn about all the ways you can cook zucchini! They are delicious (and nutritious).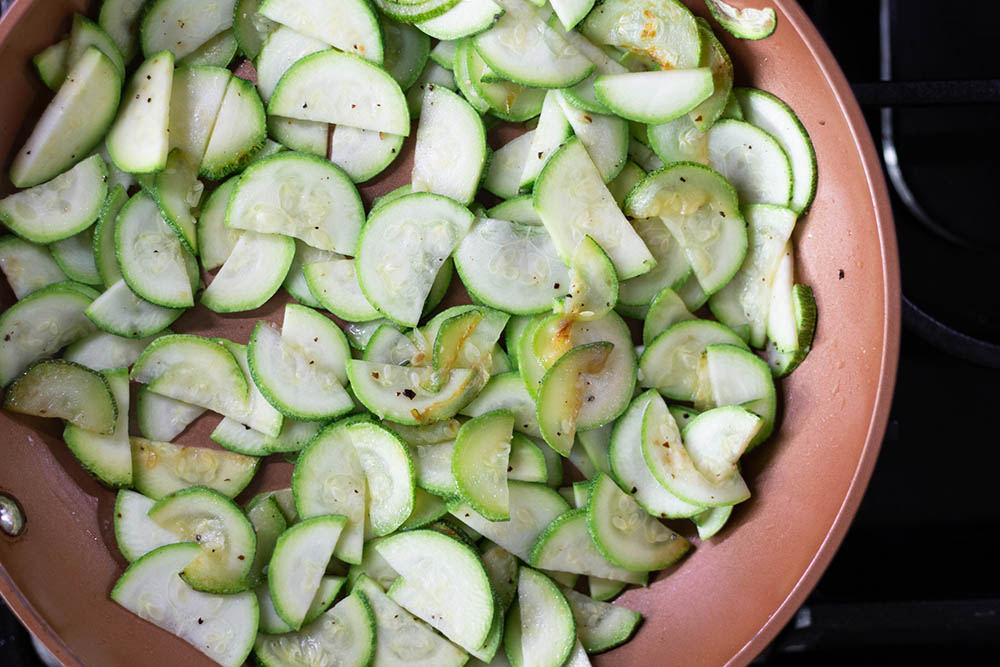 This post contains some affiliate links, which means that I make a small commission off items you purchase at no additional cost to you.
Have you found yourself with an overabundance of zucchini? While aren't growing it in our garden (yet), we still always order way too much from the grocery store, and then have to figure out how to use it.
We'll we're here to help and with some fresh ideas on how to use that zucchini you may have too much of.
And even if you don't have too much, these ideas may inspire you to buy MORE. Yes, that's right. More zucchini. Because it really is delicious and such a versatile, healthy vegetable to eat.

Zucchini noodles as pasta
We love using zoodles in the place of pasta. Or you can even do zucchini noodles AND pasta. Yup. That's right. Mix them together. Regardless, it's a great way to get in some veggies and keep your meals on the low-carb side. Also, if you're doing a Whole30, replacing your pasta with zoodles is a delicious strategy! Here's a recipe for zoodles with chicken and tomatoes that is Whole30, low carb, and delicious!
If you're not sure how to make zucchini noodles, you can use a spiralizer! Here's a low-cost version (I have this one), and then a higher end version that takes up more space, but it easier to use.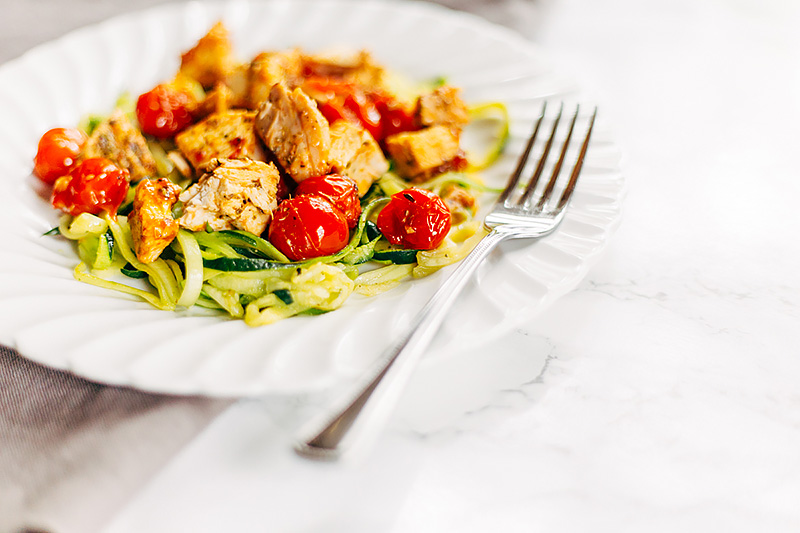 Zucchini noodles in soup
This is another delicious way to incorporate zucchini, especially in those winter months when you cook a lot of soup. Here's a recipe for butternut squash soup with zucchini noodles and another one for chicken zoodle soup.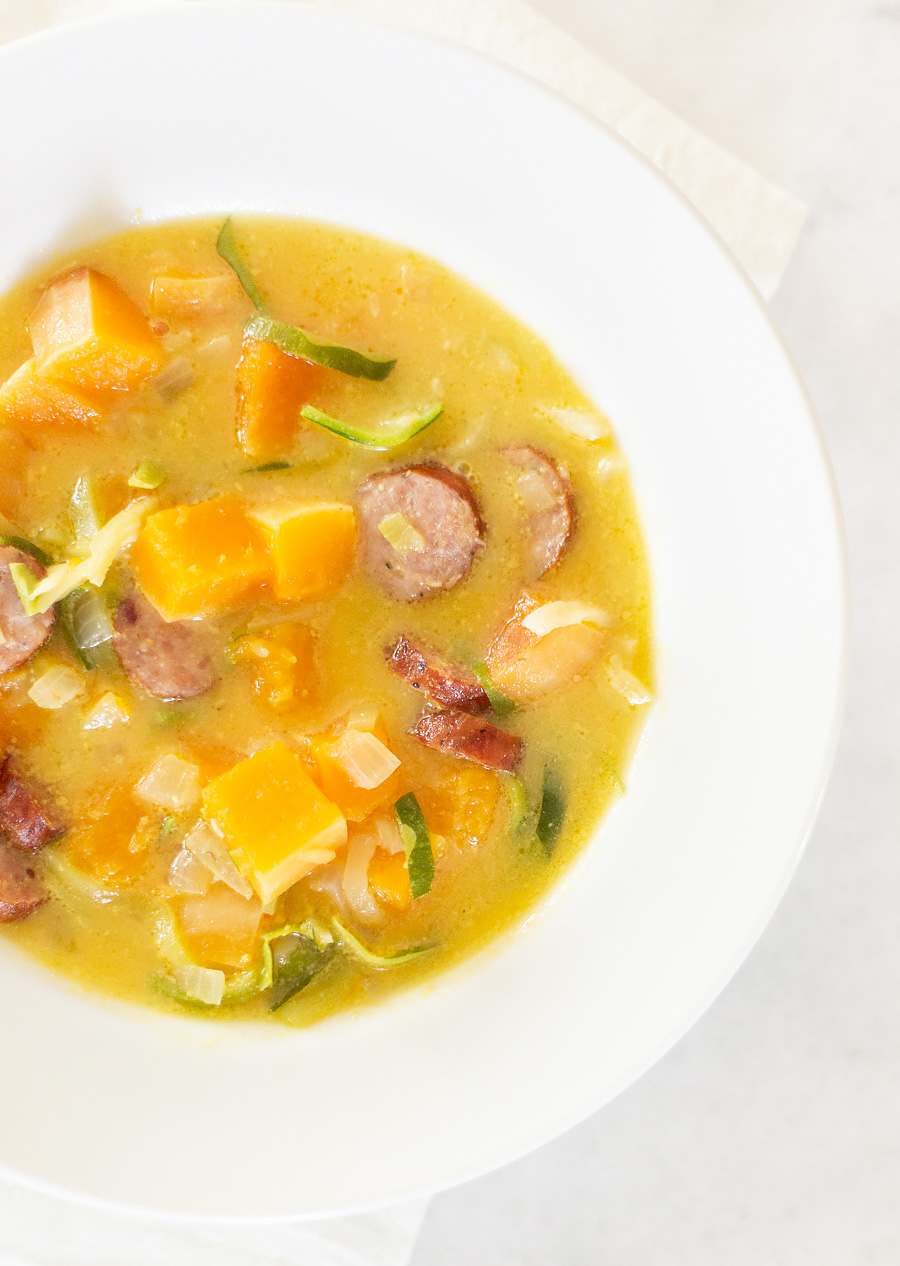 Cut up and sauteed
I love to slice up zucchini and cook it in a little olive oil. Zucchini is such a versatile vegetable, that you can add whatever seasonings you like!
Fried zucchini
You guys. If you have kids that are picky, toss zucchini slices in some seasonings, then coat in a batter and fry it. Sure, it's not the healthiest food. But it's a nice treat occasionally. We used to eat squash like this ALL THE TIME growing up. Yum yum yum.
Baked zucchini chips
You can put some panko on zucchini and bake it in the oven, or do zucchini chips just on their own without panko.
Zucchini fritters
Grate up zucchini and make fritters! You can even add in other veggies like carrots and corn.
Roasted zucchini
I love to cube and roast zucchini to serve alongside chicken or fish, just like I did in this recipe for salmon and roasted zucchini and tomatoes.
Zucchini casserole
Grating up zucchini and then using it in a casserole can be so delicious! Josh makes one on occasion that we love.
Zucchini bread
Sneaky, sneaky. Zucchini goes perfectly in bread. Just like carrots! It's a secret way to get in some veggies.
Zucchini in enchiladas
When Josh makes veggie enchiladas, he always adds zucchini. It's tasty and adds a nice meatiness to the enchiladas.
What are we missing? How do you love eating zucchini? Let us know in the comments!