The Negroni is a three-ingredient Italian cocktail that uses Campari, which is a slightly bitter liqueur. It is a reddish hued drink that incorporates sweet vermouth and gin. Top with an orange slice, lime wedge, or even a couple of olives.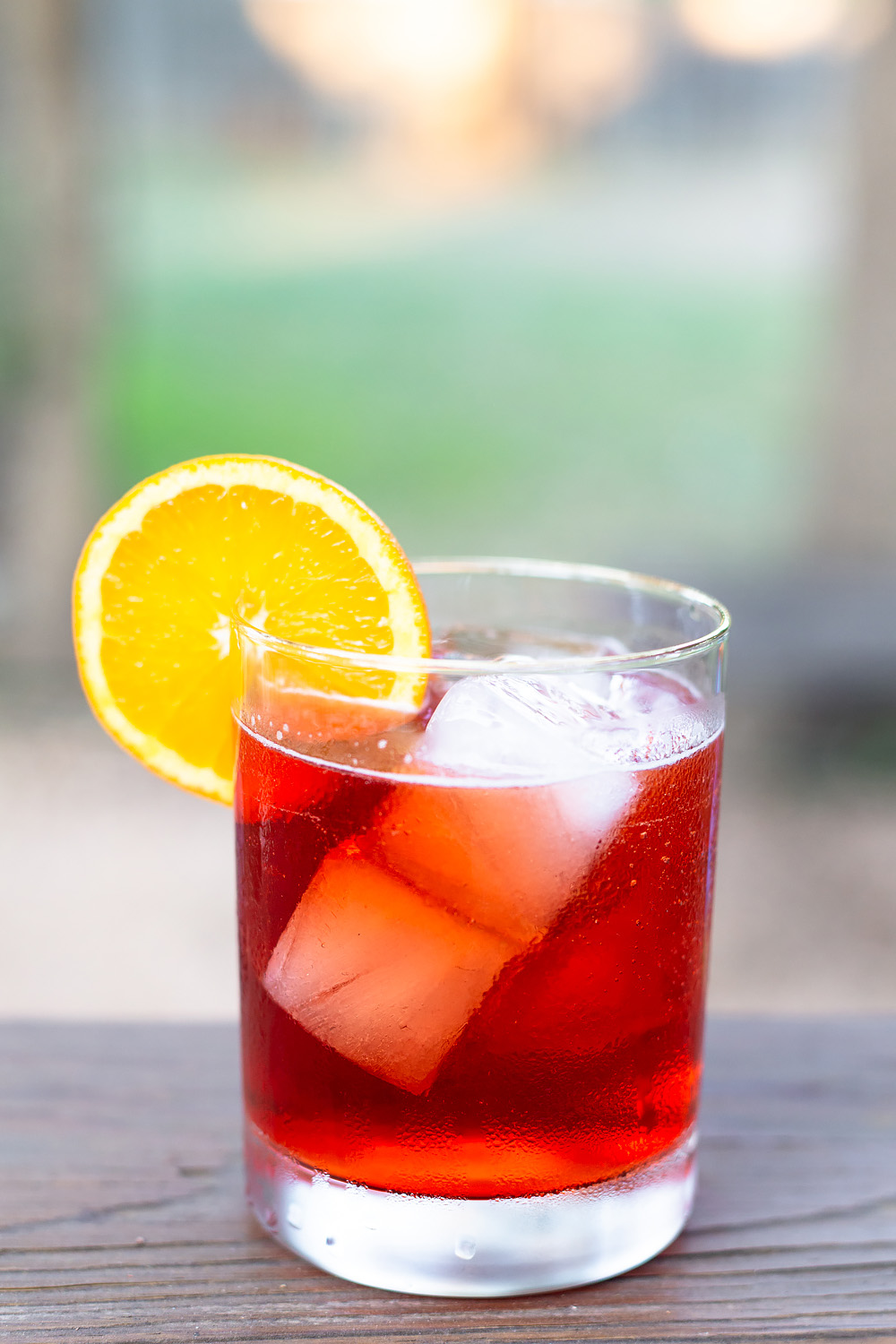 This post contains some affiliate links, which means that I make a small commission off items you purchase at no additional cost to you.
The Negroni turns 100 this year. It's time to celebrate by mixing up a few of these drinks. We're here to bring you this classic Negroni recipe so you can play bartender at home while pretending you're in Italy.
The Negroni has a soft spot in my heart (and has created a hard spot in my liver). The night before our wedding in Florence, Italy, our good friend Justin took us to the Firenze bar that gave birth to this lovely aperitif.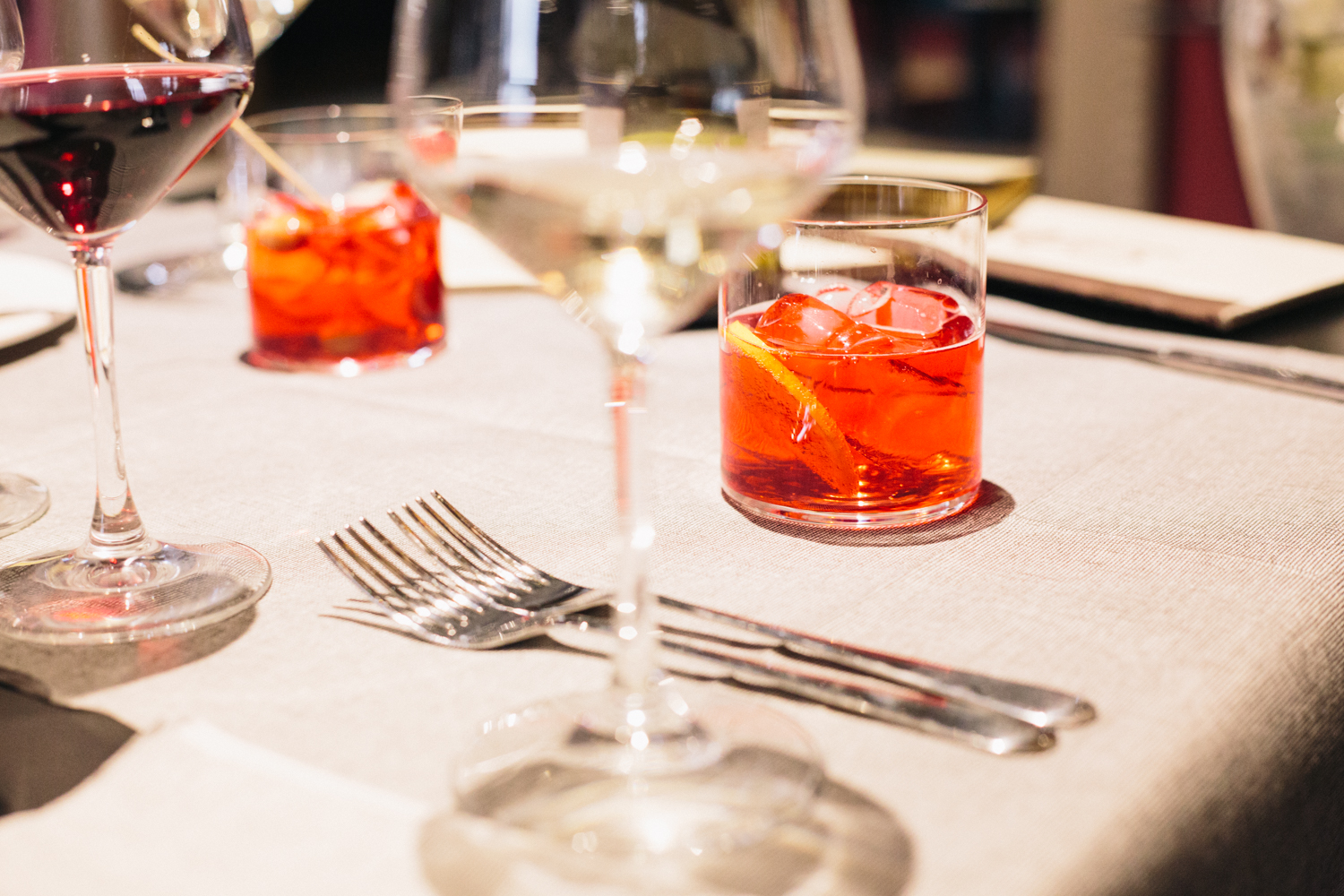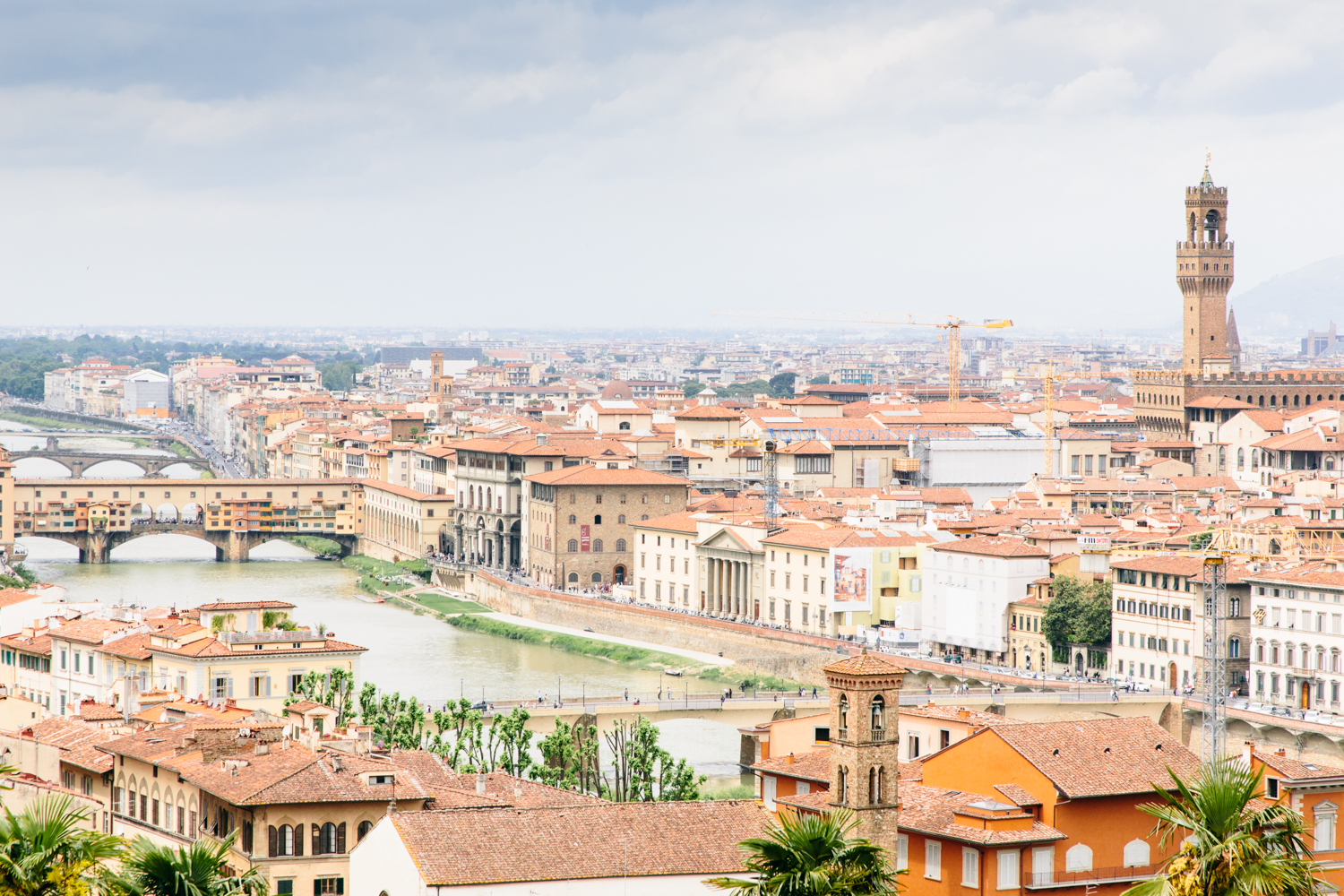 I'm often accused of liking the "pink drinks" when it comes to cocktails. I suppose that's a knock on my masculinity. But offer the accuser a sip of Campari and their knees buckle at the bitterness.  (sidenote: I tried Campari and soda every year for 10 years before I decided I liked it).
A compromise to the bitter Campari and soda is the Negroni. This is an easy recipe to remember as it is only equal parts gin, Campari, and sweet vermouth. The vermouth offsets the bitterness of the Campari, while the gin lightens (and fortifies) this wonderful beverage. If you don't have an orange slice, try a lime wedge, it makes all the difference.
Ingredients for the Negroni
Gin - Use your favorite gin here. If you want a fresher taste, use a gin that is light on the juniper. But a gin with a lot of personality can also shine in a negroni.
Campari - Campari is a bitter liqueur that is a deep red hue. It helps give the negroni its classic red color.
Sweet Vermouth - Sweet vermouth is a fortified wine and is also reddish and comes from Italy.
Ice - We love square ice cubes in Negronis. It just makes them feel fancier and special. We have an ice cube tray like this, which makes nice ice cubes for a negroni. If you want GIANT cubes, you can get one like this.
Where to find Campari
Campari sounds fancy, but it's an easy liqueur to find. If you live in one of those lucky states that sells liquor in the grocery store, I bet you can find it there. If you don't live in one of those lucky states, then you'll have to travel to a liquor store like us, but we've never had issues finding it at any liquor store.
Do you need a cocktail shaker to make a negroni?
Luckily, no! One of the beauties of negronis is that you don't really need fancy equipment to make them. They are stirred, not shaken. So really, if you have a cocktail spoon like this one to stir it, fantastic. If not, just use a regular spoon.
How to make the classic Negroni
To make the classic negroni, just get out a lowball glass and add all the ingredients. Ice included! Then stir with the cocktail spoon to combine and chill everything and enjoy!
You can add a slice of orange, lime, or do like our friend Justin and add a few olives.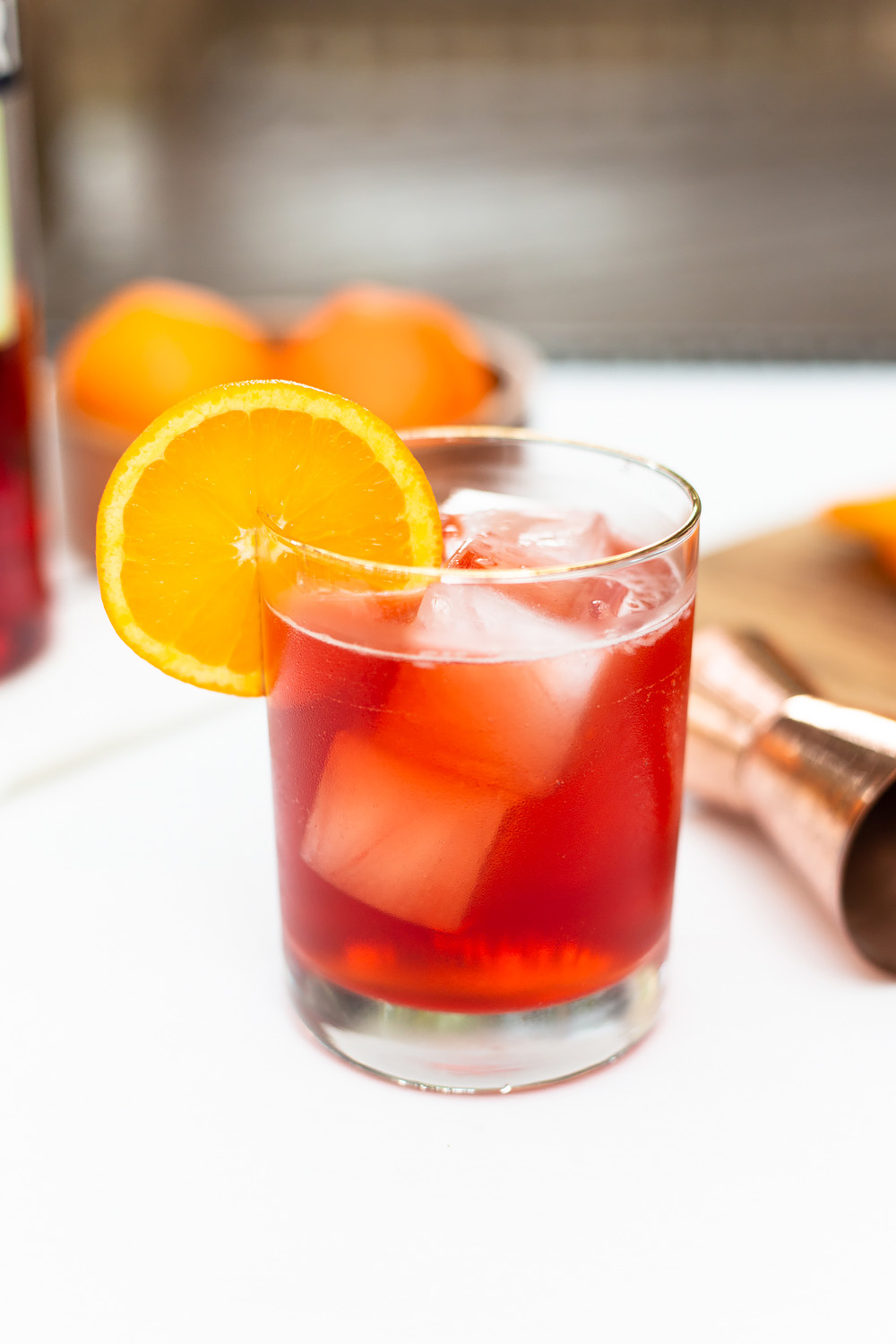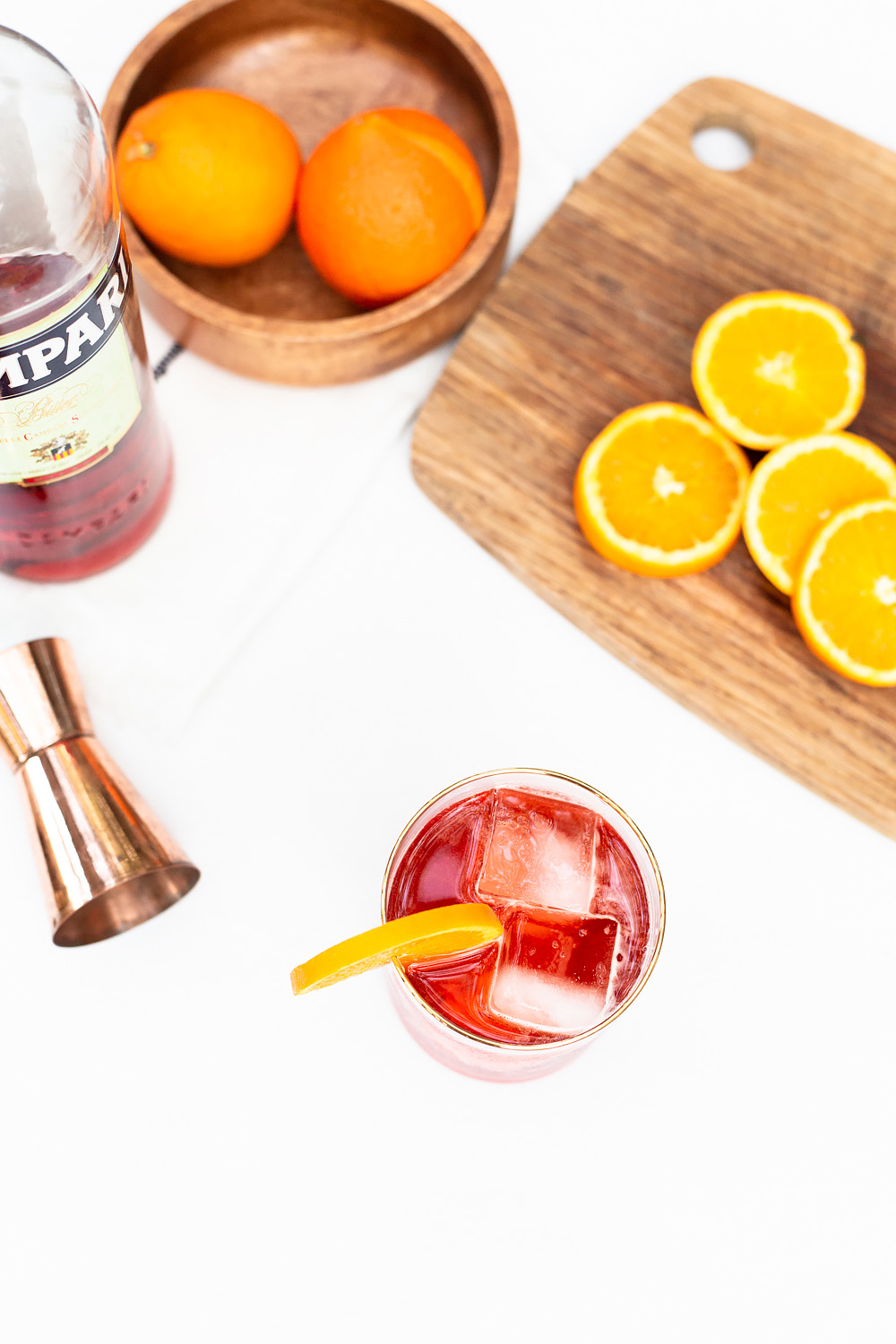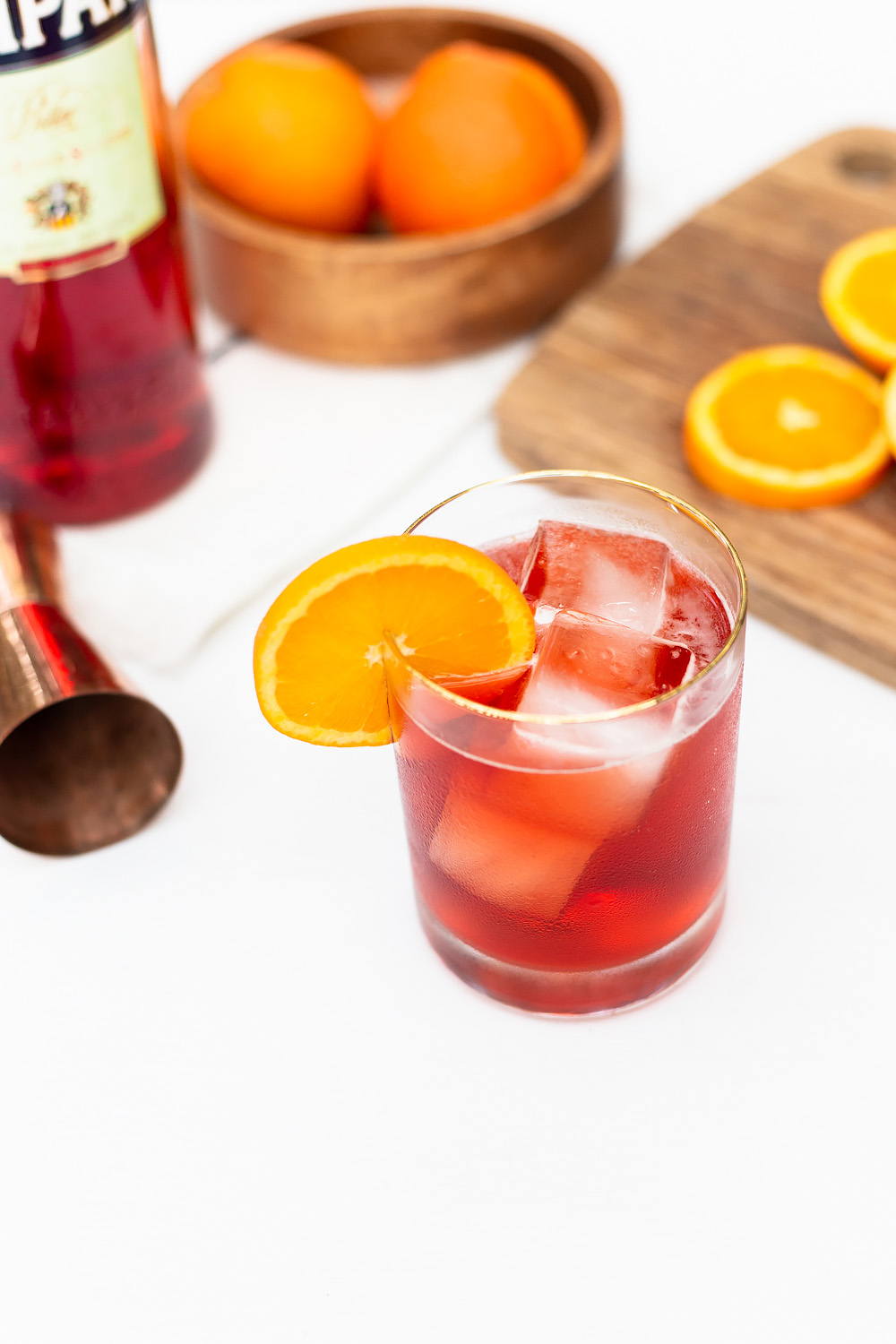 Looking for more cocktail recipes? Check out some of our favorites: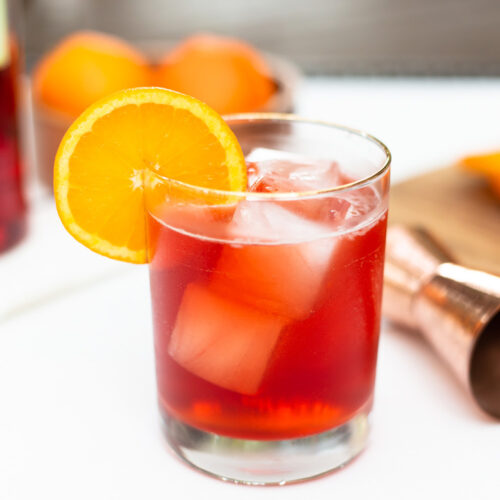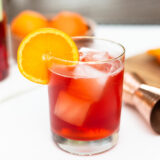 Print Recipe
Negroni
This classic Negroni hails from Italy. It's a reddish, slightly bitter cocktail that uses Campari.
Ingredients
2

oz

gin

2

oz

campari

2

oz

sweet vermouth

slice of orange or wedge of lime
Instructions
Pour ingredients into a lowball glass filled with ice.

Stir and finish with a slice of orange or lime.