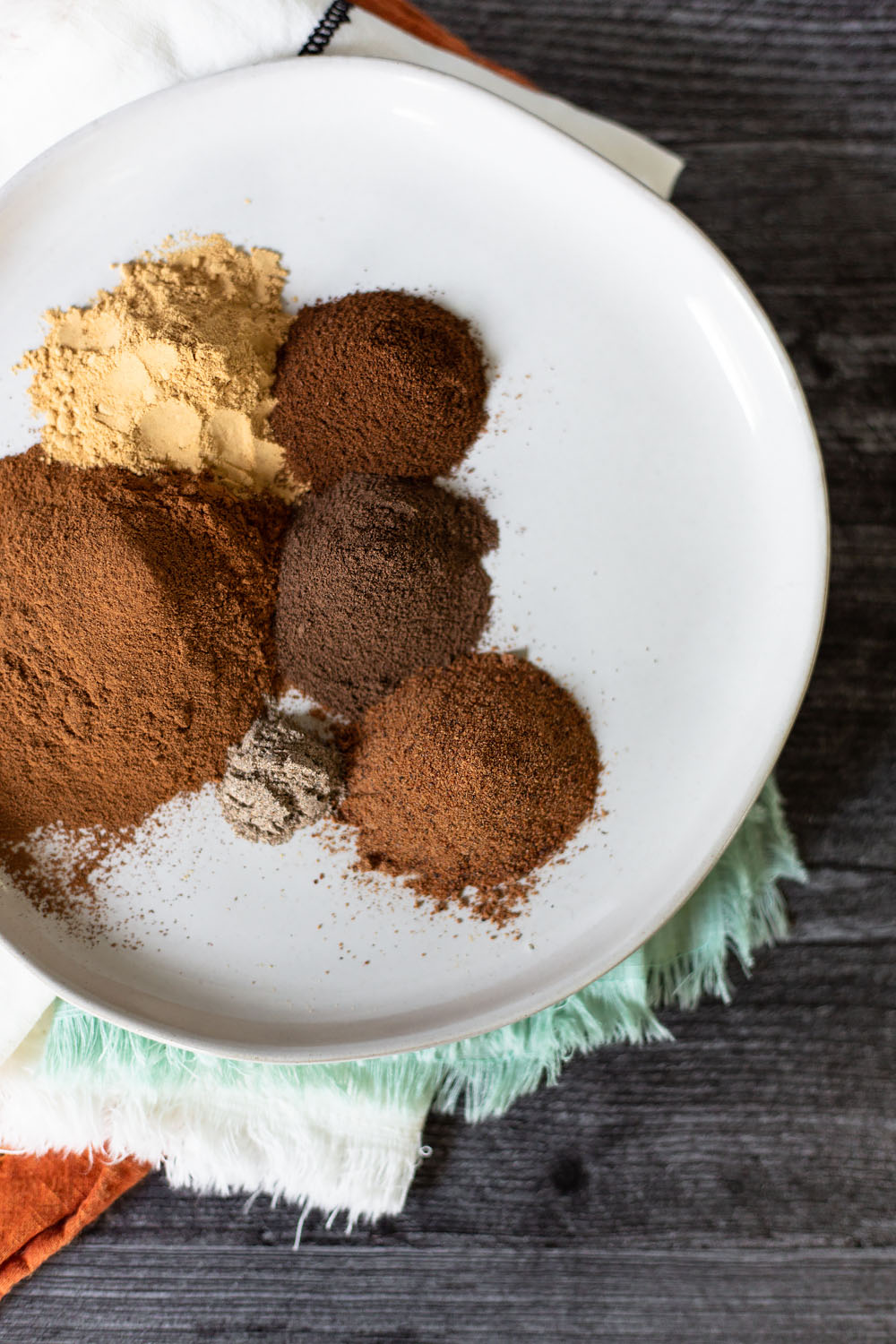 It's almost fall! Time for sweaters, scarves, and boots! Am I right? Okay... well maybe not in Texas, where the temperatures are still topping 100 degrees. But at least we can pretend that the weather is going to cool off soon and enjoy some nice pumpkin spice desserts and drinks. And what do so many of those call for? Pumpkin pie spice!

I've definitely been about to make a recipe and then realize it calls for pumpkin pie spice. And realize... I don't have any on hand. But I DO have a drawer full of other spices. And so it's easy to whip up a homemade pumpkin pie spice. It also saves you when the grocery store is out of pumpkin pie spice blends. Just make your own!
This homemade pumpkin pie spice only uses six spices: cinnamon, ground ginger, cloves, allspice, nutmeg, and cardamom. And as you guessed, it's incredibly easy to make. Just measure them out and combine in a bowl, then store in an airtight jar for the season.
What would you use this homemade pumpkin pie spice in? Well, basically any recipe (a lot of desserts) that call for it! You can put a bit in your morning (or afternoon) coffee for a fall flavor. You can flavor nuts or popcorn with it. And you can even use it to roast fall vegetables.
And if you're like me... and are stuck in the heat for a bit longer... you just add it to everything you can to make it feel like fall, because the weather for sure isn't going to help us out on that front.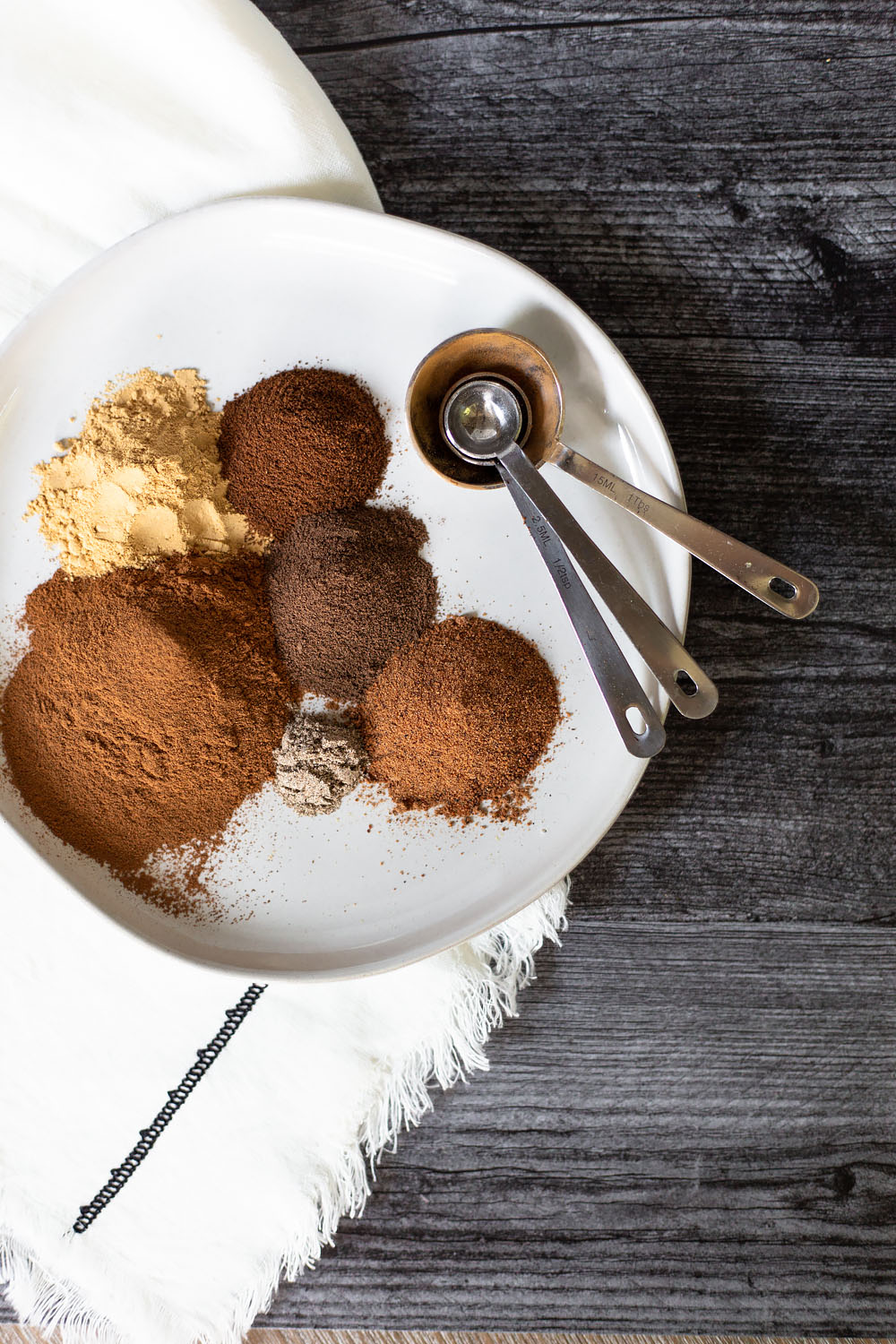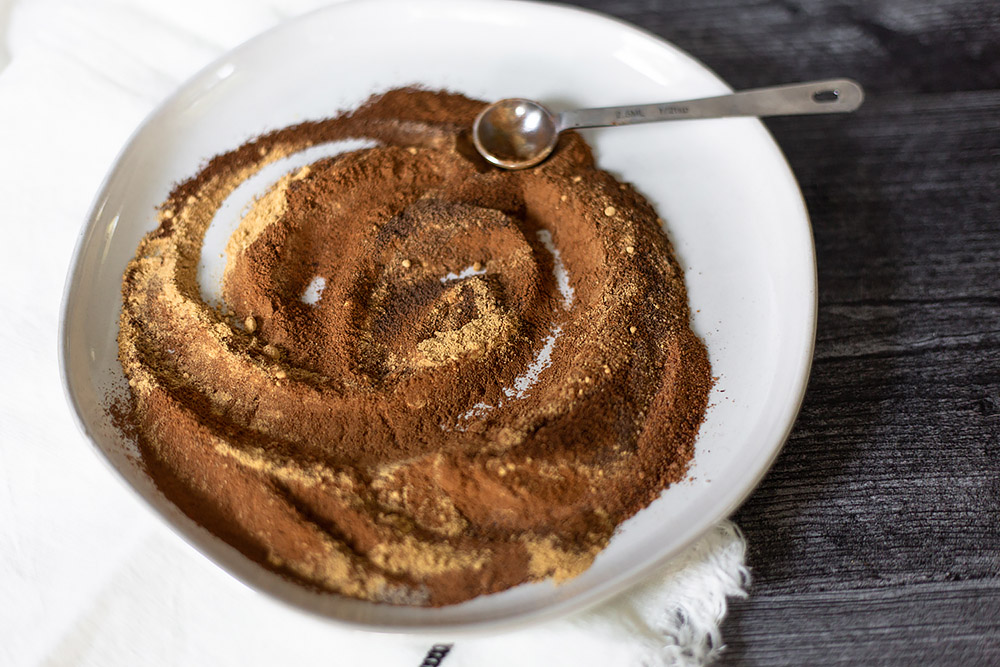 Print Recipe
Homemade Pumpkin Pie Spice
Ingredients
3

Tbsp

ground cinnamon

2

tsp

ground ginger

2

tsp

nutmeg

1.5

tsp

cloves

1.5

tsp

allspice

1/4

tsp

cardamom
Instructions
In a bowl, add all ground spices. Stir to combine, breaking up any lumps.

Pour spice mix into a jar and put on the lid. Shake if needed to combine further. Set aside and enjoy when needed!