Are you thinking of getting an air fryer? Read on to learn about things you should consider before buying an air fryer to find out if it's right for you (and what kind you should get!)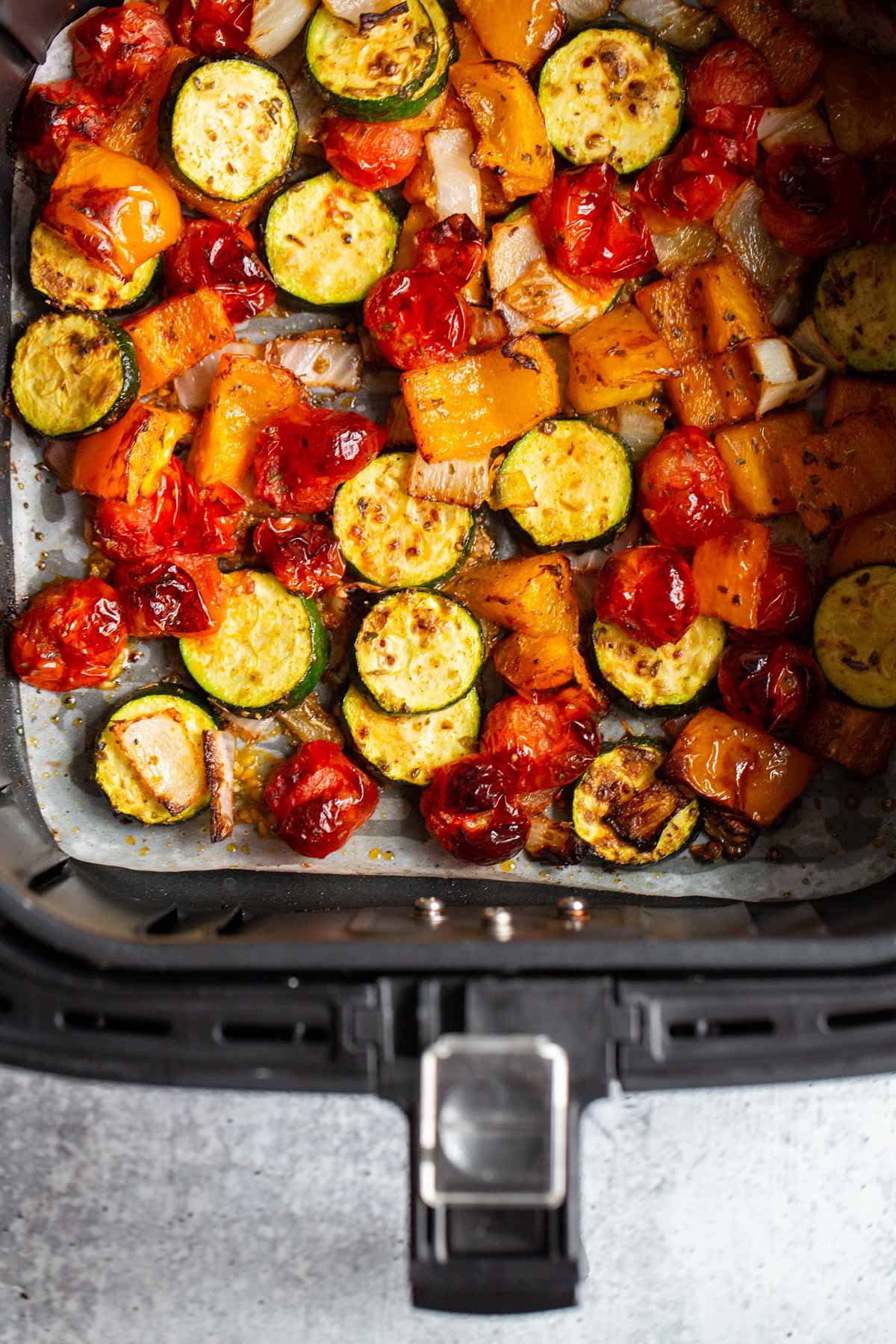 This post contains some affiliate links, which means that I make a small commission off items you purchase at no additional cost to you. As an Amazon Associate I earn from qualifying purchases.
I absolutely love my air fryer (this is the one I have). I've had so much fun testing out recipes in it. And even just tossing in frozen food like french fries! They cook SO quickly in an air fryer!
I knew I wanted an air fryer for a bit. But I just wasn't sure which one to get! And it can be difficult, but hopefully our air fryer guide will help you if you're not sure (and help you figure out if you even want one!)
Size:
First and foremost, how many people will you be cooking for on a regular basis with your air fryer? Are you cooking for a family of four (or larger)? Or is it just you?
Also to consider when thinking about the size... will it stay on your countertop? How much free counter space do you have? Do you want something that is easy to move around and put up?
If you are cooking for a larger family, you will probably want a larger air fryer that can hold more food. However, that does come with tradeoffs. Larger air fryers of course take up more space on your counter. And they are heavier to move around.
If you're using it everyday and have the counter space, that's one thing! But if you're putting it away after every use, that's another.
Sidenote: We have a larger air fryer, and I typically leave it on our counter for a week and use it a lot during that week, and then put it up in a cabinet for a a week and don't use it. So I kind of alternate it occupying a space on our counter and not.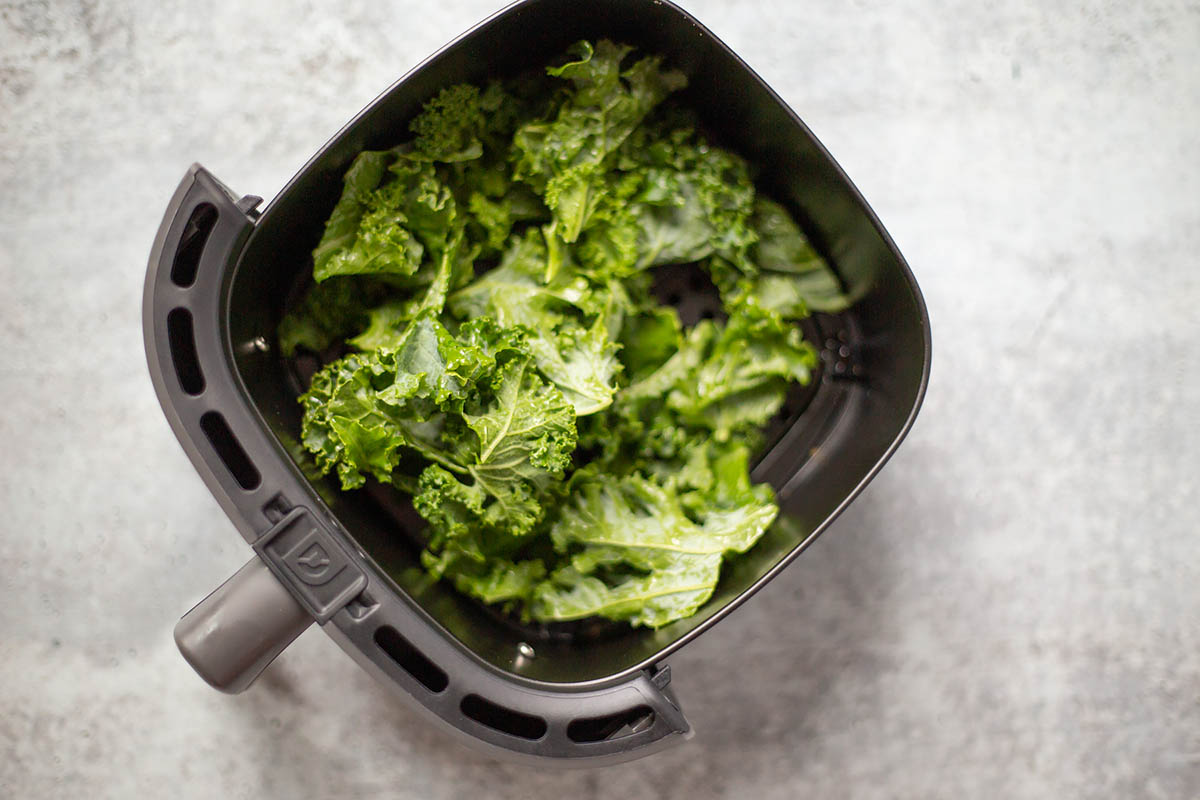 Ease of Use:
The air fryer my mom has is SO easy to use. It basically has two knobs. One you turn for temperature and one you turn for time.
It's incredibly easy to use. (It's also pretty small, if size is a consideration!)
However, that does mean it doesn't have presets for cooking things like french fries (though those presets aren't completely accurate either!)
And because it has knobs for the time and temperature, you might not get it as accurate as you'd like.
Basket or Tray?
Typically there are two types of air fryer. Basket or tray.
Basket means you put all your food into a basket like this (photo below). You can also shake the food in the basket as it's cooking to make sure everything gets flipped around and cooked evenly.
The basket means you can pile food in there when needed (though not too much, or it will steam if there isn't enough air flow around everything!)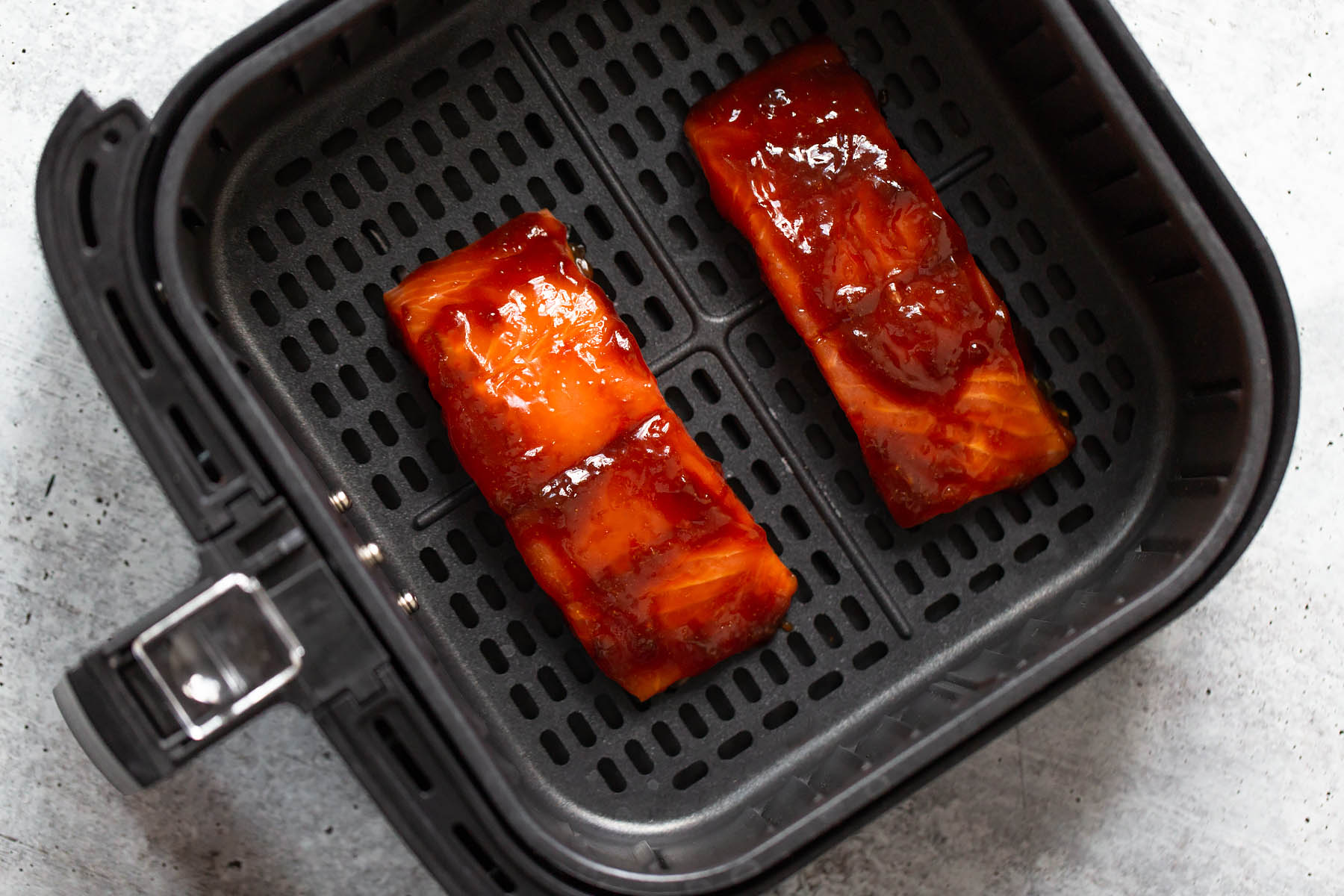 Tray air fryers sometimes will give you more options. And more space!
Many times, you can put two or more trays in your air fryer to make sure there is good air flow around everything.
And sometimes, those air fryers (like this best-seller), will also be multifunction and let you do other cool things beyond just air frying!
Multifunction or not?
Do you want an air fryer that has multiple functions? There are some out there that can double as a toaster oven, rotisserie, pressure cooker, and more.
If you're looking for an air fryer than can also double as other appliances, you'll want to look for an air fryer that has multiple functions. They are usually a bit more expensive, but you're getting more bang for your buck!
Do you actually need/want one?
And finally, will you use it? Don't just buy an air fryer because it's trendy. Think about if you will actually use it.
Here's air fryer pros and cons to consider.
Because it is another appliance to store and use. My advice is to look up some air fryer recipes. Watch some YouTube videos. And think about what you will use it for.
Even though we typically make things in it that we could also make in the oven, I will say and air fryer does make cooking a lot of things quicker and easier!
These days when I'm pressed for time and trying to make my kids something quickly, the air fryer is so perfect!
Because it doesn't usually require preheating, I'm not waiting 10 minutes (or more) for an oven to preheat BEFORE cooking something for them. In a pinch, I can pop in fish sticks and french fries and have them cooked up in no time.
I also love cooking veggies in mine instead of roasting them in the oven. Quicker, easier, and so delicious!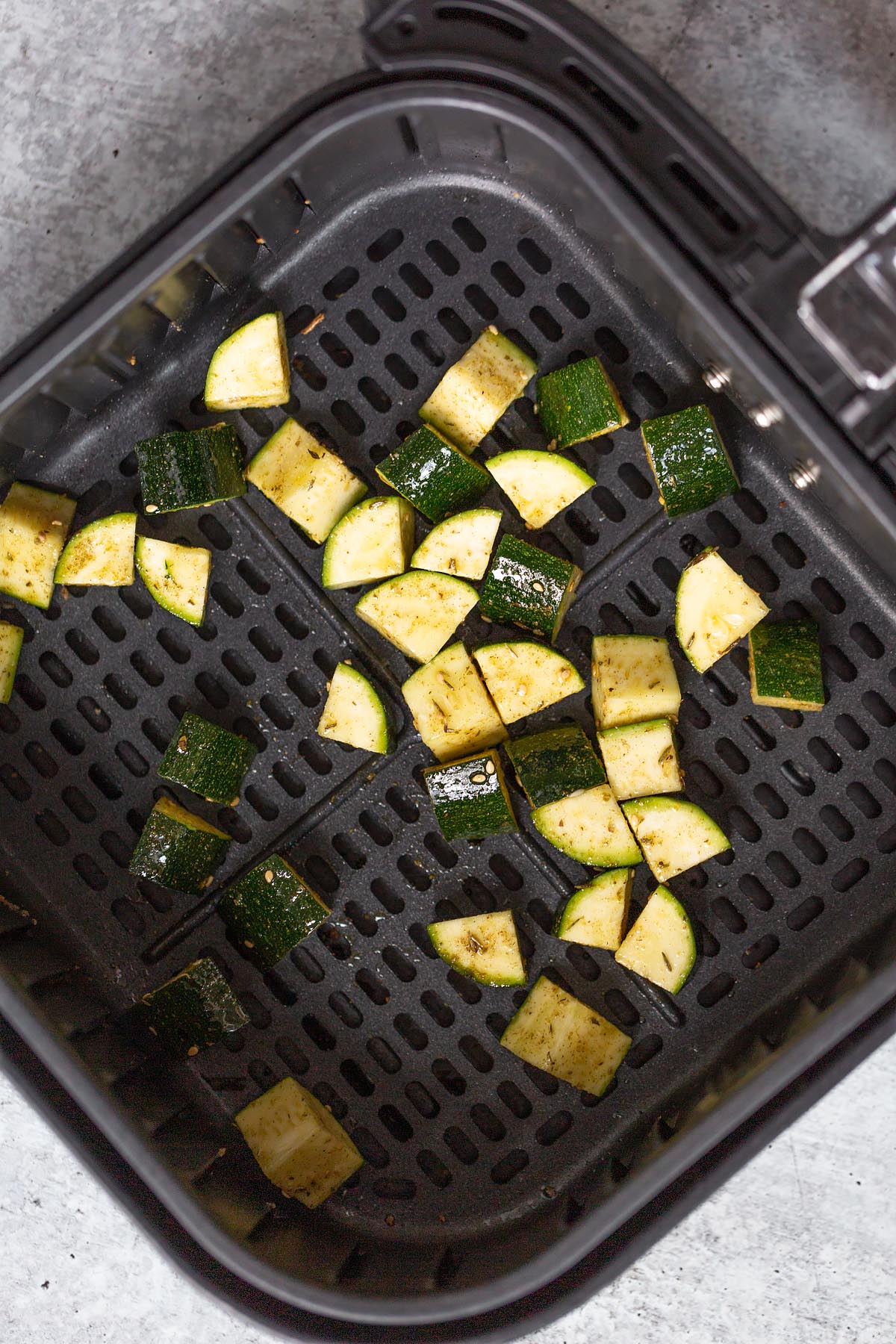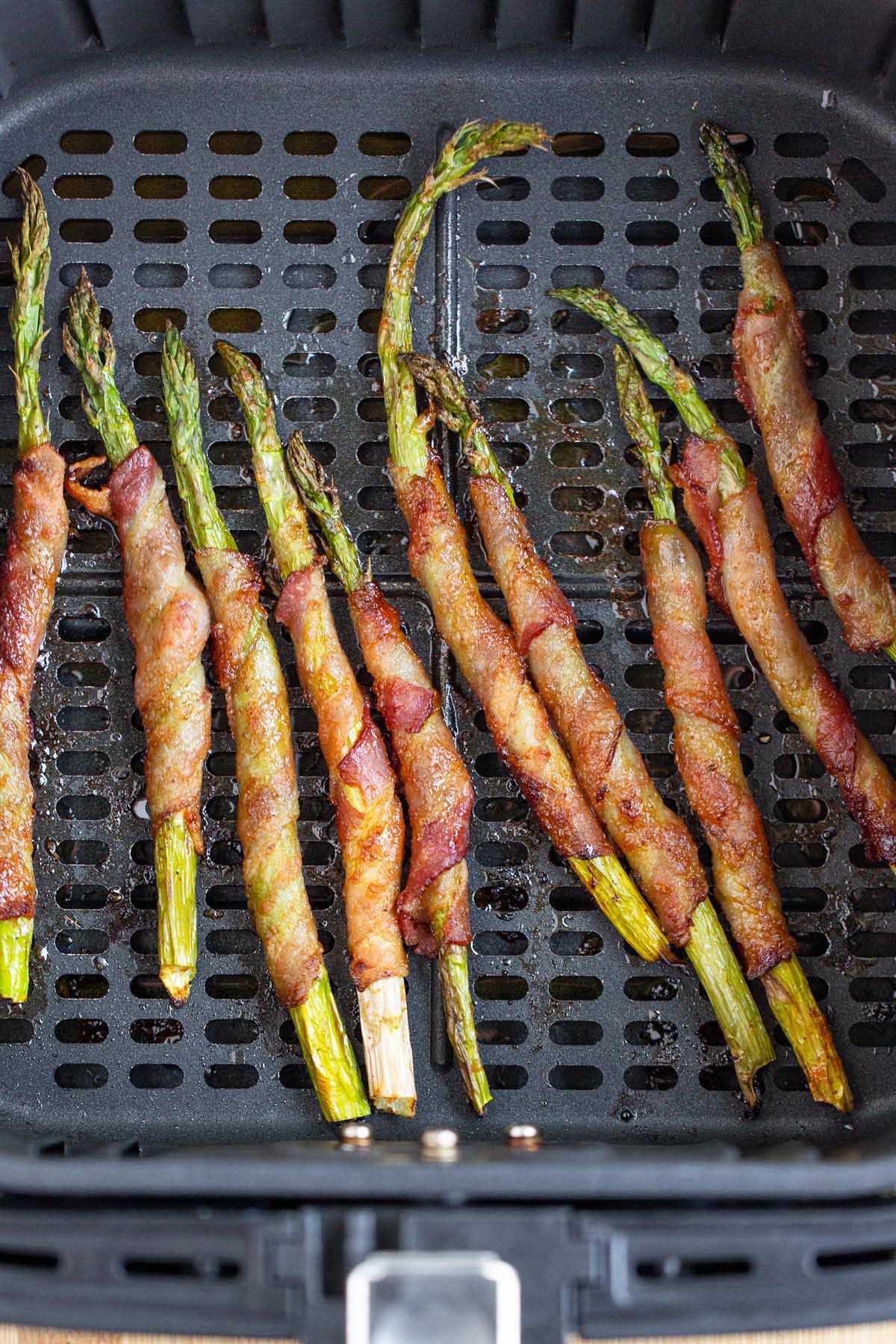 So think about what you might use one for, and ask your friends if they have one and what they like to cook in theirs! I asked my sister-in-law what they used theirs for, and she pretty much sold me on it.
Here are some ideas of things we've made in ours, in case it's helpful! You can make a variety of things (even desserts!)
What to cook in the air fryer
Main dishes
Snacks
Sides/Veggies
Desserts