We've found the best harissa substitutes for both harissa paste and harissa powder. These harissa alternatives will help you find the best substitute depending on how you're using it in your cooking.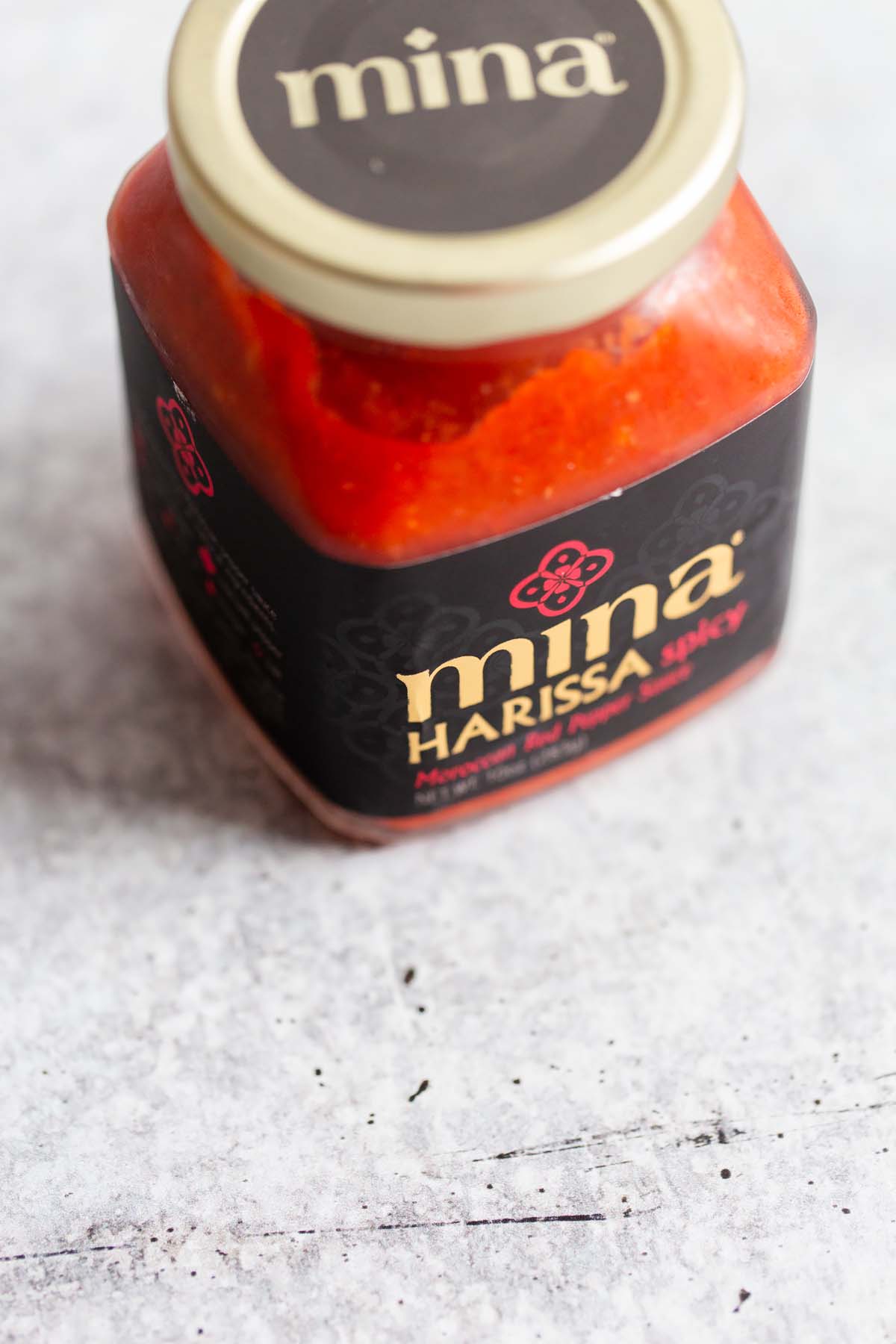 Harissa is a deliciously spicy condiment or spice blend that has so many uses, but can be hard to find, so it's good to have a harissa substitute.
Some recipes may use harissa paste and some may use harissa powder. So we've included options below for a harissa powder substitute and a harissa paste substitute and some suggestions for using and serving!
What is harissa?
Harissa is a North African spice from Tunisia. This red chili paste is used frequently in Moroccan, Algerian, and Tunisian cuisine. It can be found in a few different forms -- jarred as a condiment, dried in powdered form like a spice blend, or in a tube like a paste.
Harissa is many times made with dried chili peppers or red chili peppers, olive oil, spices, and sometimes garlic or garlic paste.
What does harissa taste like?
The ingredients in harissa can vary based on the type of harissa and the brand. The spice levels can also vary, and some brands will offer mild, medium, or hot options. Some versions can pack a spicy punch!
Some harissa can be a little more floral (there is one kind that is made with rose petals and rose water!), some a little more smoky, some a little more citrusy, but harissa always has a nice bit of spice. It's a well-rounded condiment that has so many uses and brings so much flavor to dishes.
I like to think of harissa as a more sophisticated version of smoked paprika or chili powder. It's more complex and adds a delicious flavor to everything from vegetables, to chicken, to eggs.
Best substitutes for harissa powder
Harissa powder can be found in the spices area of grocery stores. However, depending on your grocery store, it can be hard to find, and some stores do not carry harissa powder.
That's why it's good to know the best harissa substitutes.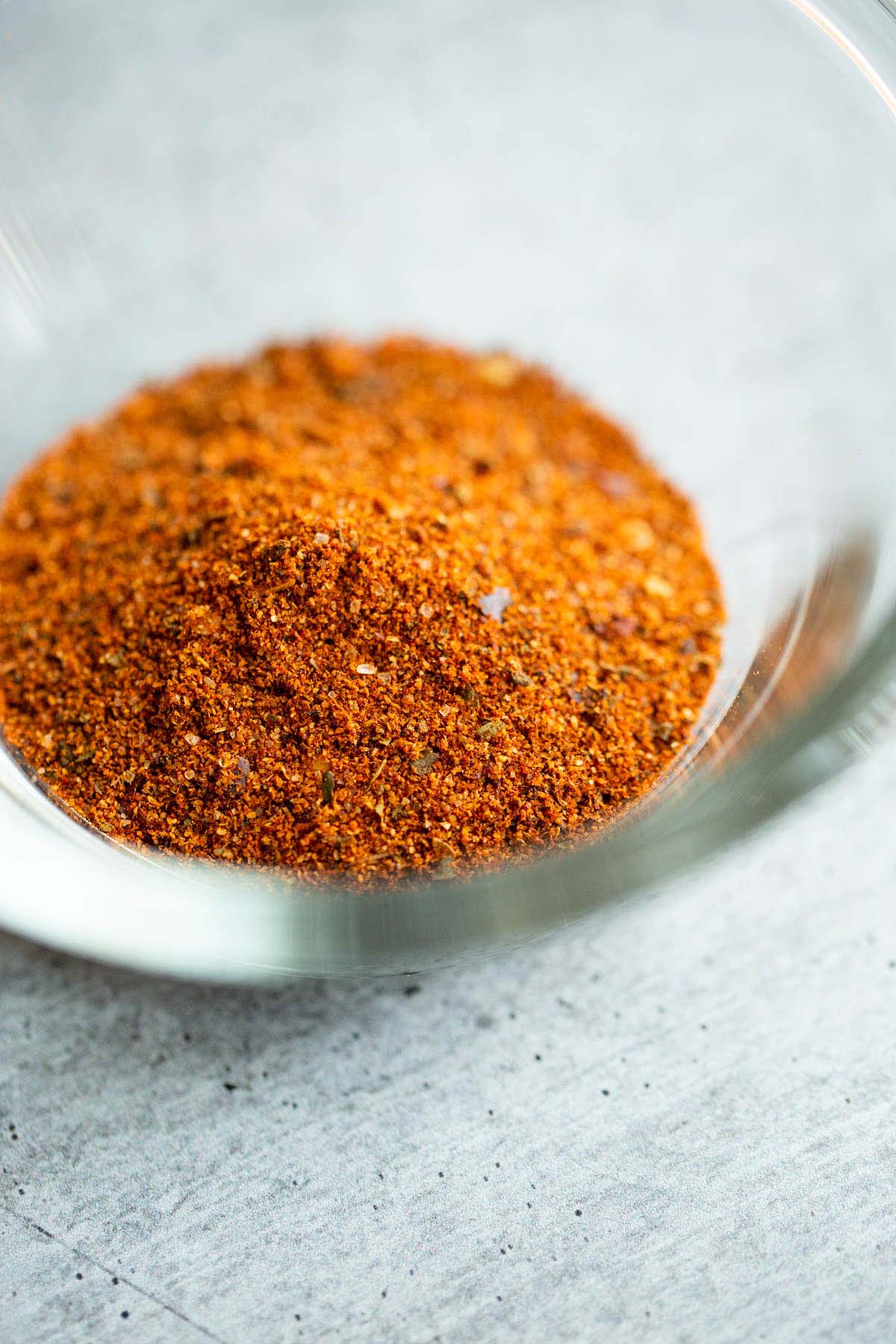 Here's several alternatives to ground harissa:
Chili powder - While chili powder is usually not a spicy as harissa, you can increase the spice level by adding a little cayenne pepper or red chili flakes to the chili powder.
Smoked paprika - Smoked paprika can be a good substitute for harissa in a pinch. It does have the smoky flavor that some harissa powder has, but may need some cayenne or red pepper flakes added to increase the spice level.
Sumac - Sumac is a very lemony, citrusy spice. While it is different than harissa, you could use sumac as a harissa alternative, but I would recommend mixing with chili powder or smoked paprika to balance out the citrus flavor of the sumac.
To any of these harissa substitutes, you can also add some caraway seeds, dried lemon zest, and/or coriander seeds to increase the flavor of harissa and customize to your tastes.
To increase the spice level, add some red pepper flakes or cayenne pepper.
Best substitutes for harissa paste
Harissa paste can be found jarred like a condiment, or in tubes.
Depending on your grocery store, harissa paste can be found in different sections. And some grocery stores may not carry it at all, which is why it is good to have a good harissa substitute for harissa paste.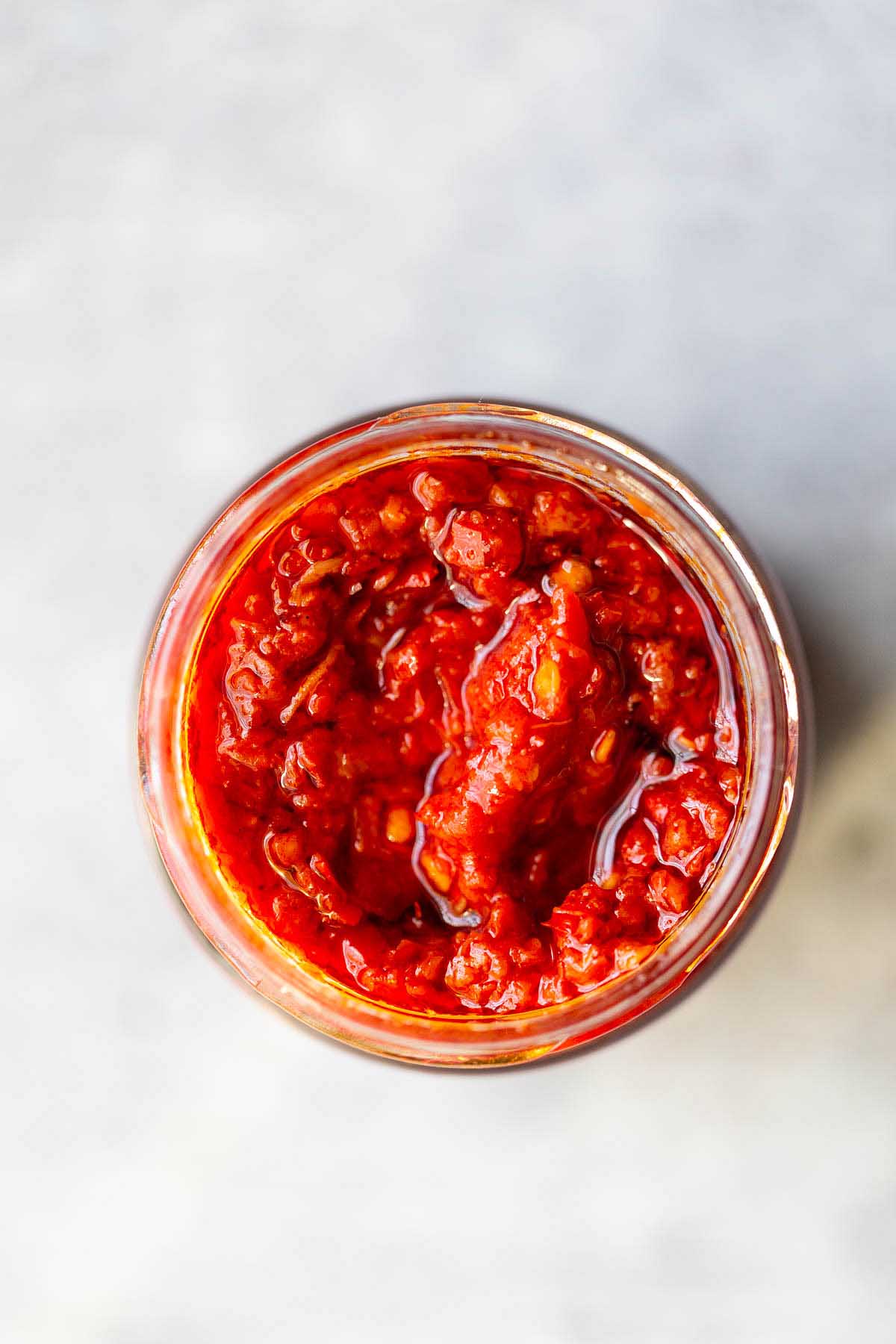 These are some harissa paste substitutes:
Make harissa paste from powder - If you have powdered harissa, you can always make homemade harissa paste from harissa powder.
Sambal Oelek - This is an Indonesian chili paste made from ground chilis, salt, and vinegar. If you're looking for a harissa substitute, this works well due to the ground chili peppers.
Hot sauce - Hot sauce can be a good harissa substitute if you're wanting the heat from chilis. However, some hot sauces can be pretty vinegary like Tabasco, so be aware of that when using.
Sriracha - Sriracha sauce is another chili paste made with chili peppers, garlic, sugar, salt, oil, and vinegar. It's used in Vietnamese and Thai cooking.
Gochujang - This is a red chili paste popular in Korean cooking. It's made from fermented soy beans, sticky rice, and peppers. This Korean red chili paste is a little funky, a little sweet, and a little spicy.
Peri peri sauce - Peri-peri sauce is an African condiment made from African bird's eye chilis. It's spicy, slightly sweet, citrusy, lemony, garlicy, and bold. Different bottles of peri-peri may have different flavor profiles. Nando's and Trader Joe's both make versions -- check out the differences here.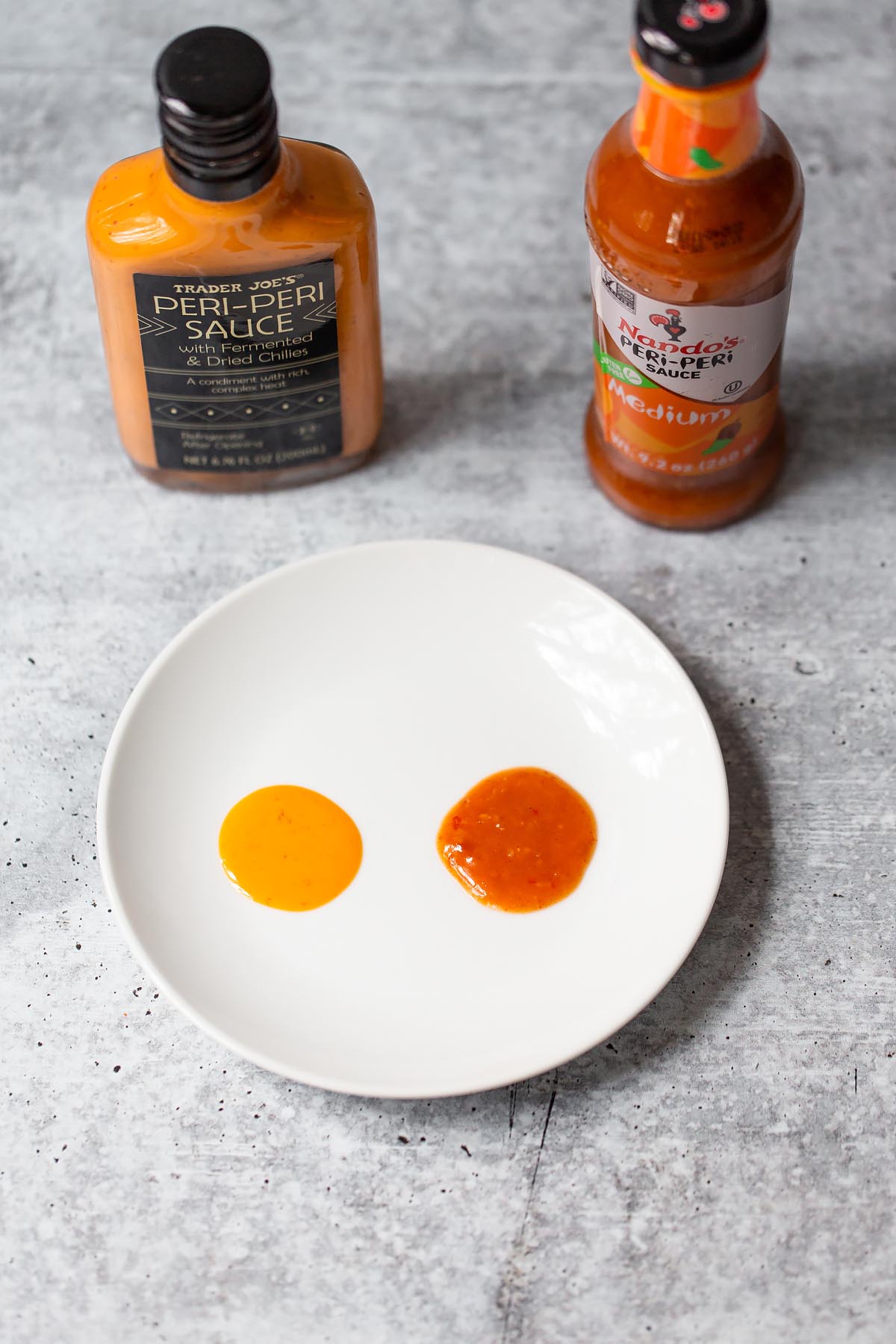 How to use harissa
Harissa paste and harissa powder have so many uses! I love stirring harissa into some eggs, using with vegetables, adding to sauces, or seasoning chicken or fish.
Here's a few favorites: