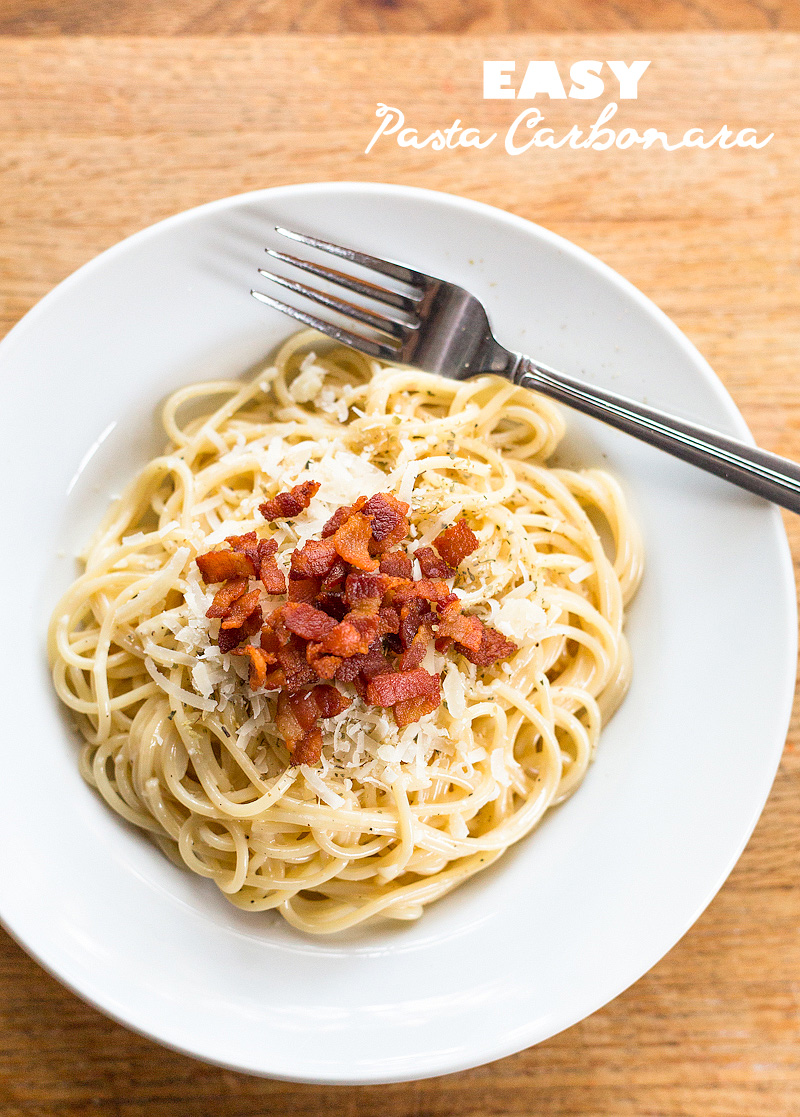 Lots of people go to dinner on Valentine's Day. Josh and I don't do that. Crowds, crazy reservations, special menus? It can be fun, but we wind up preferring to make dinner at home. And for some reason, more times than not… this creamy pasta carbonara winds up on the menu. Pasta seems romantic for some reason. Maybe it's the whole Lady and the Tramp thing? Seems silly, because pasta is not the most easy food to eat, especially when you're on a date. But still... there it is. That warm pasta with the creamy sauce on a cozy February day.

Now a true pasta carbonara may only use eggs, but I love the creaminess that the cream gives the dish. It coats the pasta perfectly. And I cannot stress the wonder of freshly grated parmesan cheese. So sharp and perfect. It's so easy to get a wedge and grate it as you need to. We always have one in our house. (And then save the rinds to use in soups!)
Here's what you'll need to make the dish:
Spaghetti or Angel Hair Pasta - Spaghetti is a perfect pasta for this dish. If you'd like a slightly thinner pasta, angel hair pasta is a great option.
Bacon - We use bacon because we typically always have some around! If you want to get fancy, you can use pancetta.
Egg - We like to use high quality, cage free eggs. Pasture raised is even better!
Heavy Cream - While pasta carbonara doesn't typically use cream, I do like the extra creaminess the cream brings to the dish.
Parmesan Cheese - We keep a wedge of fresh parmesan cheese in our refrigerator and grate is as needed. I cannot recommend this enough. I will never buy the tubs of parmesan again. Well.. I guess never say never, but the fresh stuff is just SO good.
Dried Oregano - Oregano is one of my absolute favorite spices, and it gives this pasta carbonara a little extra flavor.
Salt and pepper - salt and pepper is integral to any dish! You may not need much salt, because the bacon already adds a nice bit of saltiness.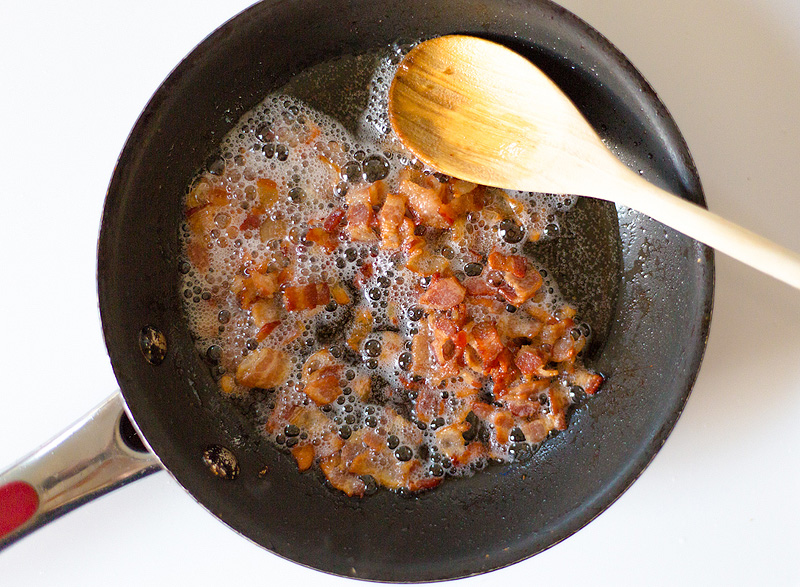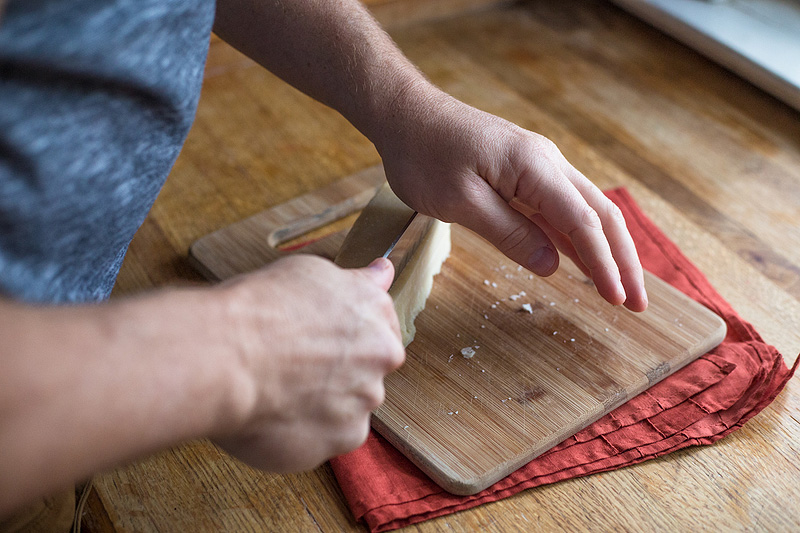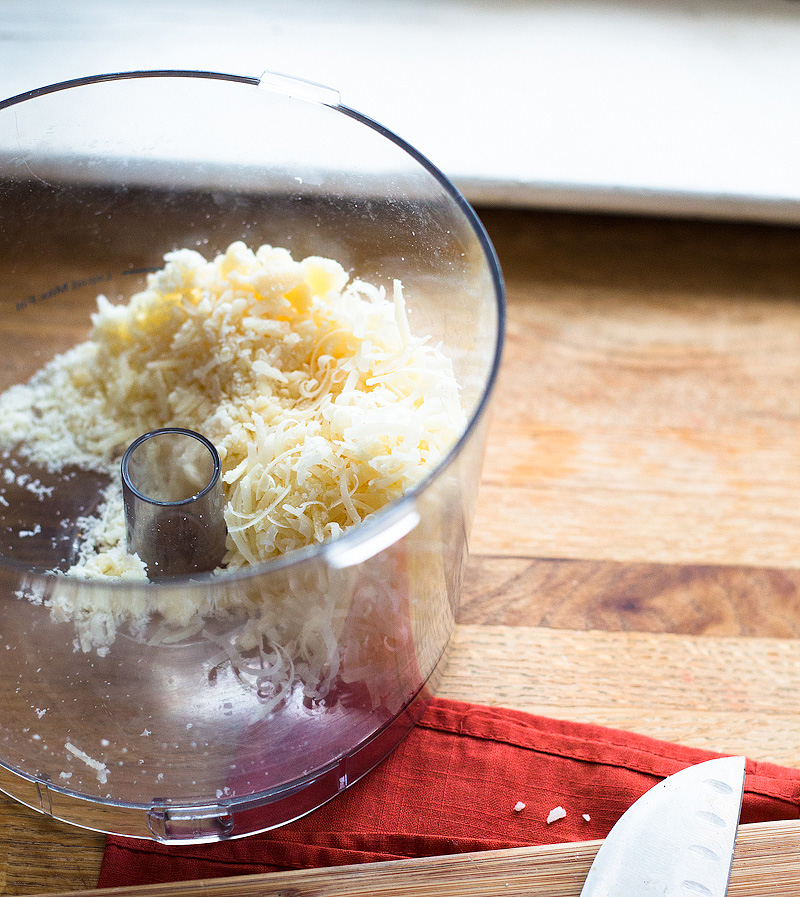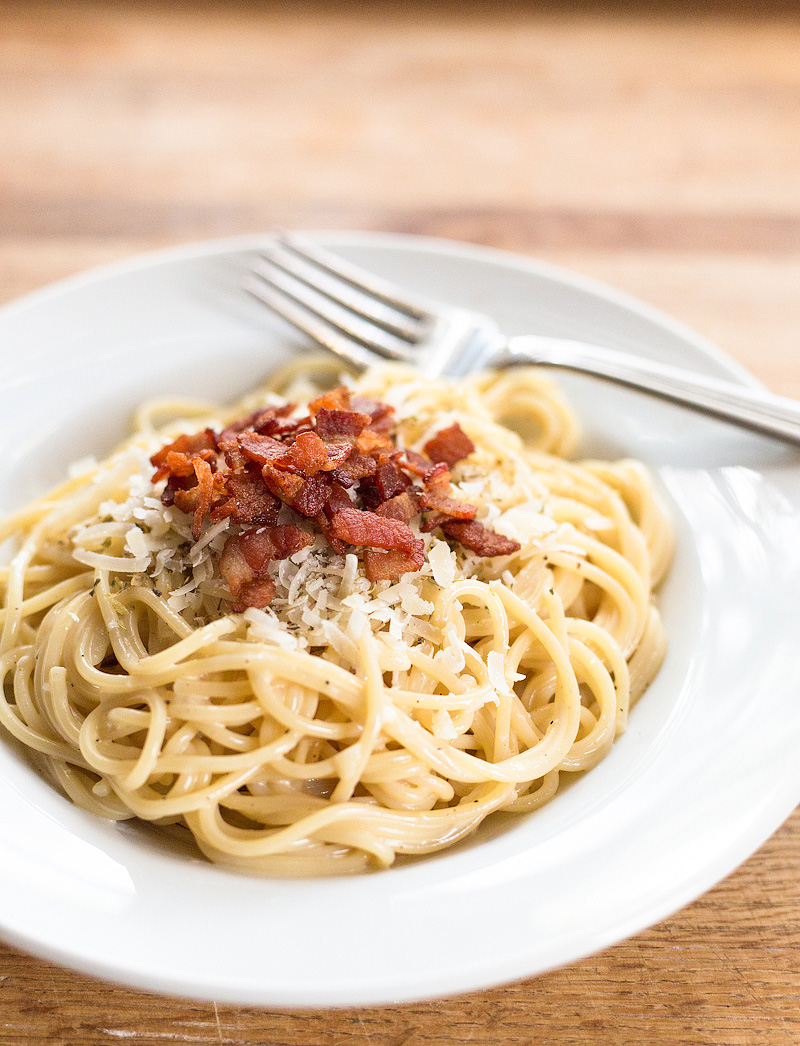 Looking for more easy recipes? Check out these: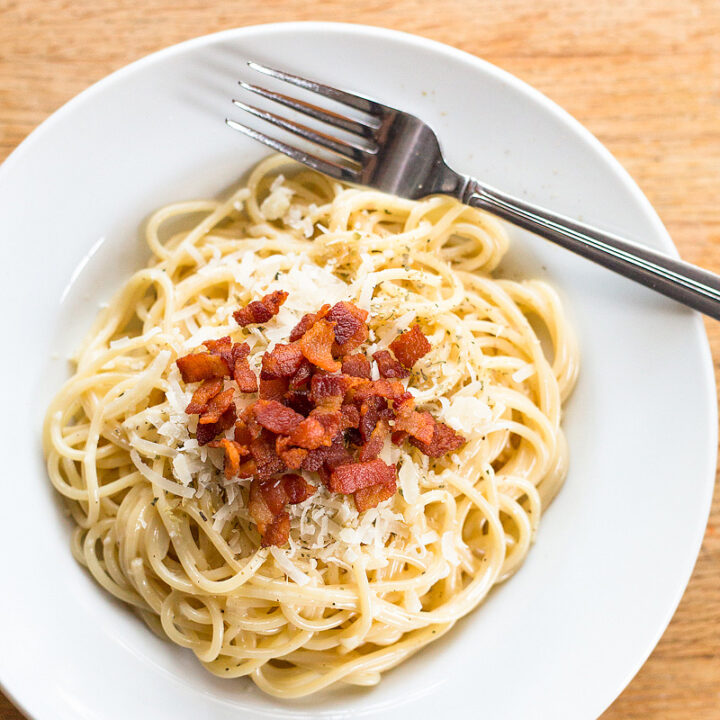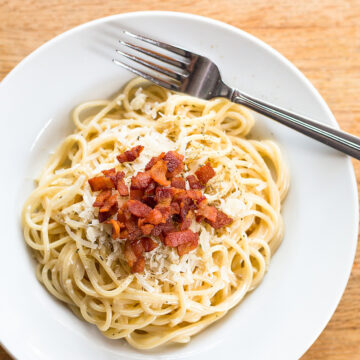 Easy Pasta Carbonara
This easy pasta carbonara is our version of the tasty pasta. While not authentic, it's delicious and creamy.
Ingredients
½

pound

spaghetti or angel hair pasta

3

slices

bacon

1

egg

⅓

cup

heavy cream

½

cup

freshly grated parmesan cheese

2

teaspoon

dried oregano

salt and pepper to taste
Instructions
Start by boiling water for pasta. Salt the water.

While water starts to boil, cut bacon into small pieces and cook through. (This can be done in a pan on the stove or in the microwave).

Once water is boiling, add pasta to the water and make sure to mix so the pasta separates and does not end up stuck together.

Prepare the sauce by cracking the egg into a bowl. Add the heavy cream and lightly beat together with a fork.

Once the pasta is cooked, drain and return to the pot. Add the cream/egg mixture and stir so the pasta is coated in the sauce. Add the oregano, and then salt and pepper to taste and combine.

Divide the pasta into two bowls and top with the cooked bacon (and more grated parmesan if desired!)
Notes
While authentic pasta carbonara doesn't use cream, we love the extra creaminess a bit of cream brings to the dish.
Tried this recipe?
Tag @foodbanjo on Instagram and share your photos!