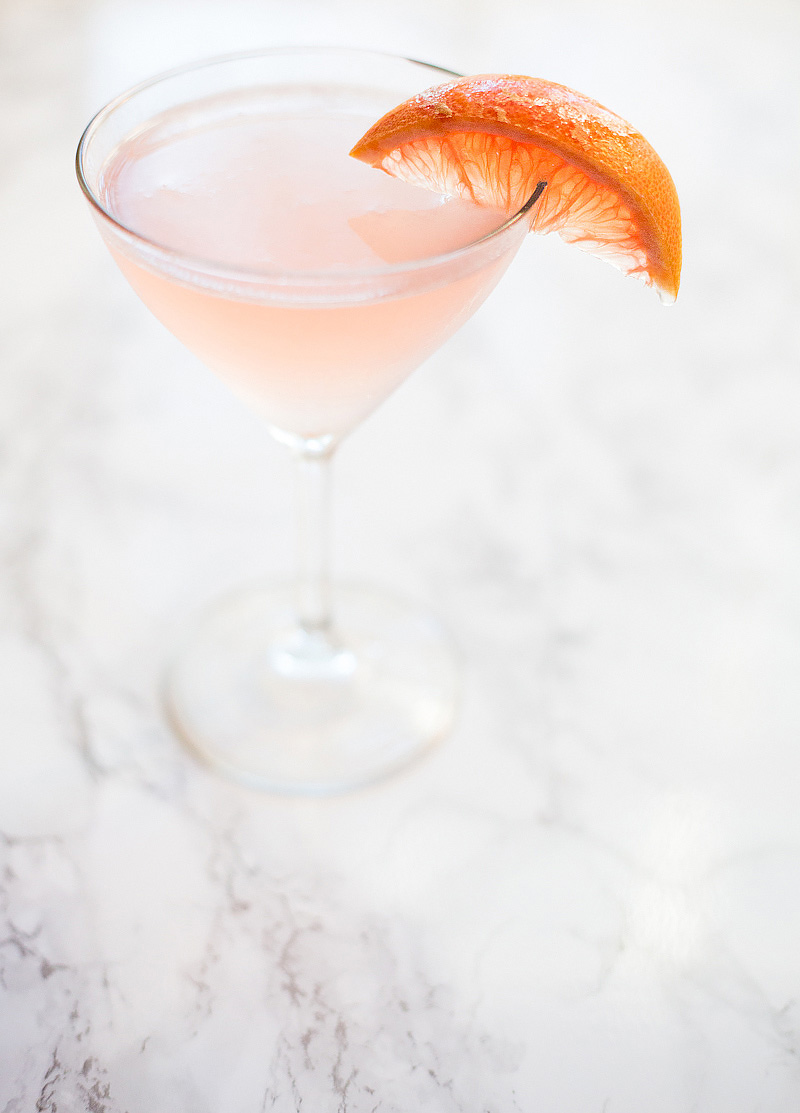 I don't know 'bout y'all…but we're having some nice warm weather this winter…and it's looking to stay. I can't speak for the Groundhog, but when I woke up today, I saw my citrus squeezer doohickey and cocktail shaker and knew it was time to break out the fun.
We live in the town of twelve dollar cocktails, so justifying an afternoon of drinking means looking for good happy hour specials (of course). If we're lucky we'll find a cocktail or two that we can perfect at home which can help extend an afternoon of drinking well into the evening…of the next day…for the same price.

Which is how we found ourselves at Perla's in Austin drinking an off-the-menu grapefruit vodka cocktail called the Hemingway.* It's a juicy pink concoction that's made aromatic by a squeeze of lime, and a hint of bitterness from the unmistakable addition of Luxardo Maraschino Liqueur (a must have for any home bar; we use it mostly for Aviations and Last Words).
The Hemingway cocktail is a fresh, juicy cocktail that can be dangerous because it is soooooo goooood. If you're having these at a friend's house be sure to hide the car keys and bring your pajamas.
*I know what you're thinking, "Didn't Ernest Hemingway invent the daiquiri which is rum based? How do you even spell daiquiri?" Excellent questions. Firstly, Ernie Hems (to his frenemies) didn't invent the daiquiri but probably drank enough of them to believe he did. And secondly, who really knows how these drinks are named anyway, it might be named after my friend from high school, Mike Hemingway. Hi Mike!
Either way, whip yourselves up one of these grapefruit Hemingway cocktails and thank us later.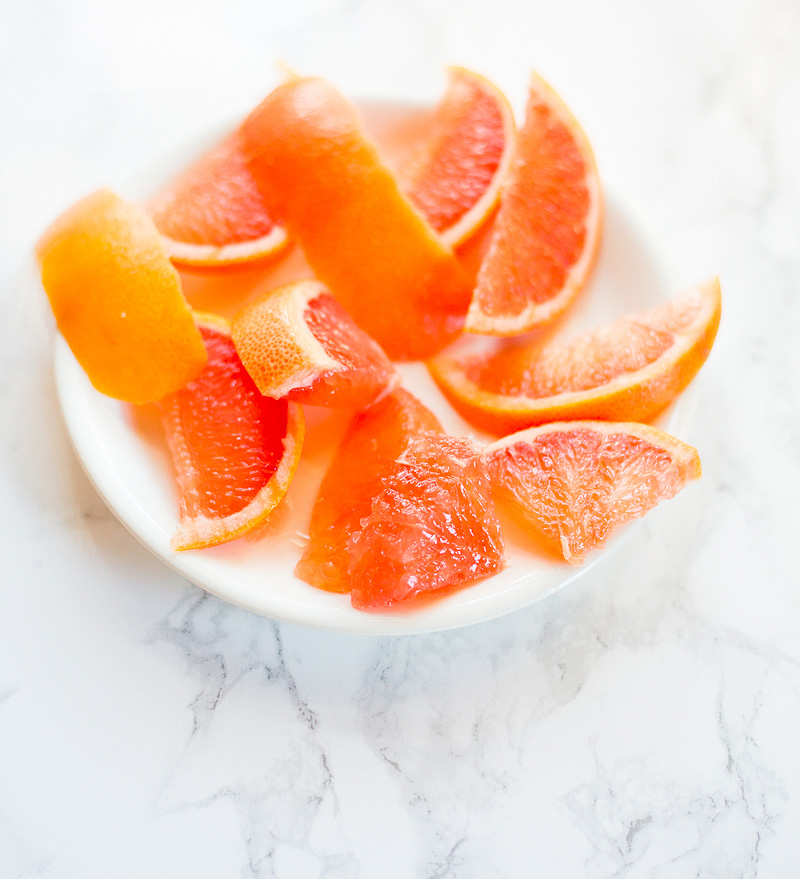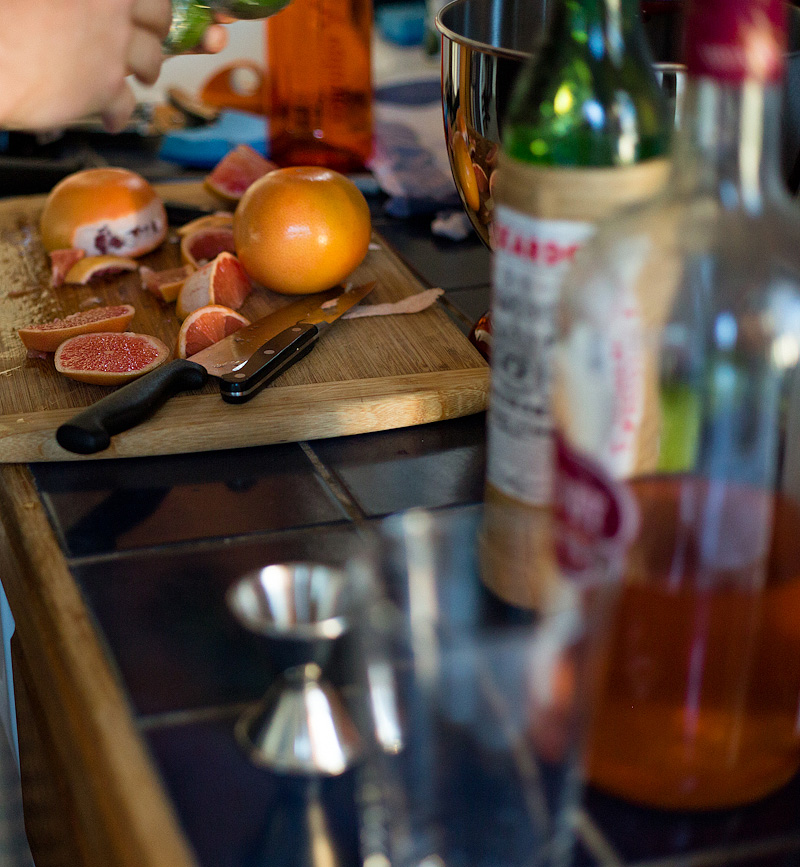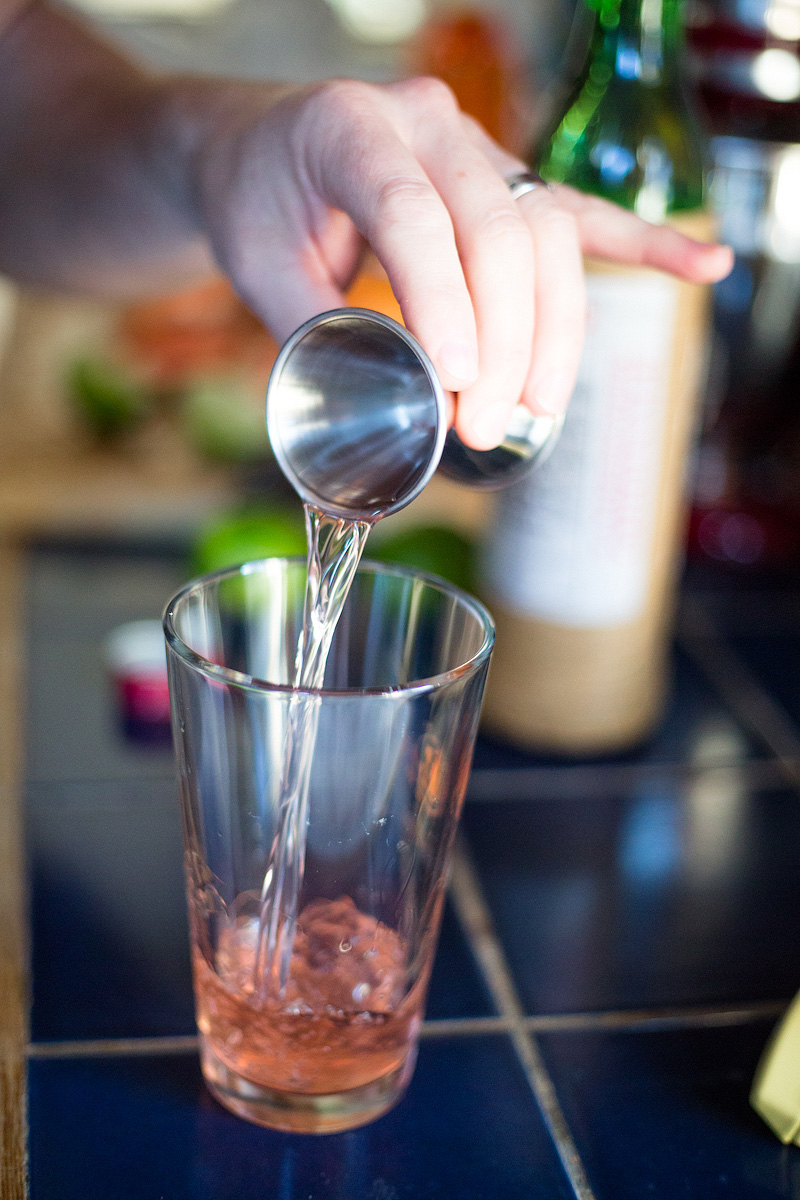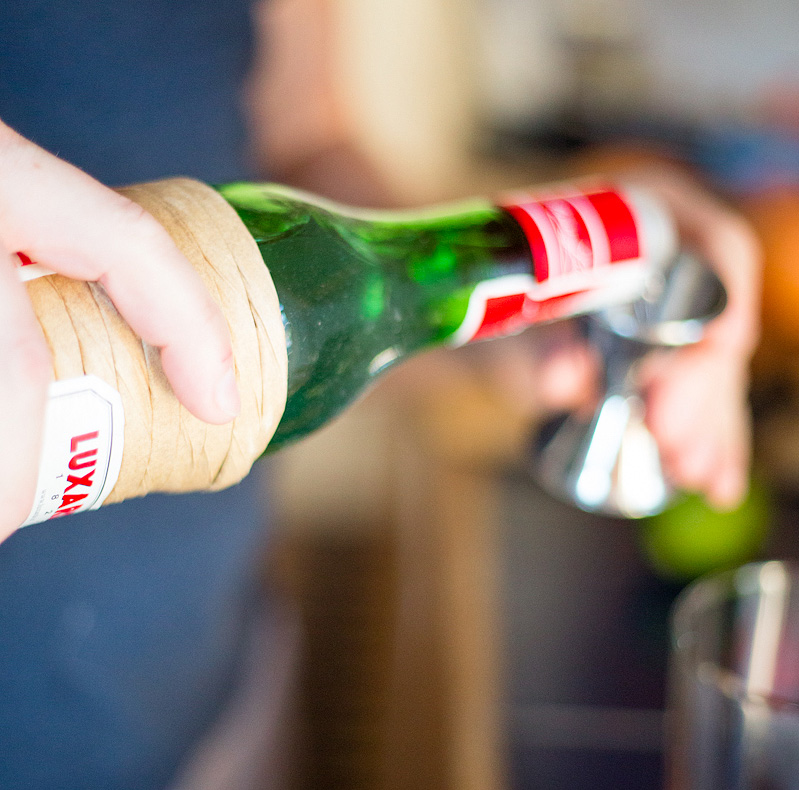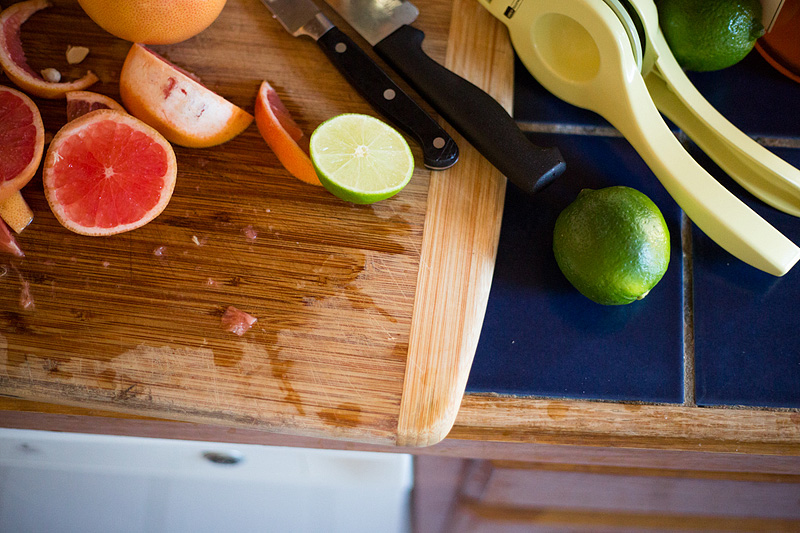 This recipe was inspired by a delicious cocktail at Perla's in Austin.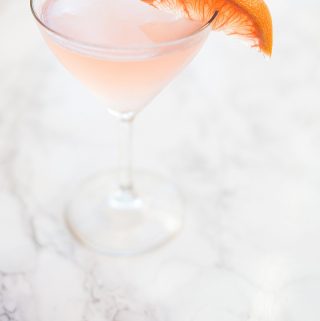 Print Recipe
Hemingway Grapefruit Cocktail
This hemingway cocktail is so tasty, you'll want to drink several! This recipe uses gin instead of rum, but is still amazingly delicious!
Ingredients
3

oz

Grapefruit Vodka

we use locally made Deep Eddy

½

oz

Luxardo Maraschino Liqueur

½

oz

Simple Syrup

Juice of ½ Lime
Instructions
Add all ingredients into cocktail shaker, add ice and, as the name implies, shake vigorously.

Strain into a martini glass.

Garnish with a grapefruit wedge.
Notes
Simple Syrup Recipe: Add 1 cup sugar to 2/3 cup water in a pot. Heat on medium until dissolved, stirring occasionally. Let cool and store in the fridge.