The caipirinha is a delicious Brazilian cocktail made of fresh lime, cachaca liquor, and sugar. It's served over ice, and is refreshing, bright, and delicious.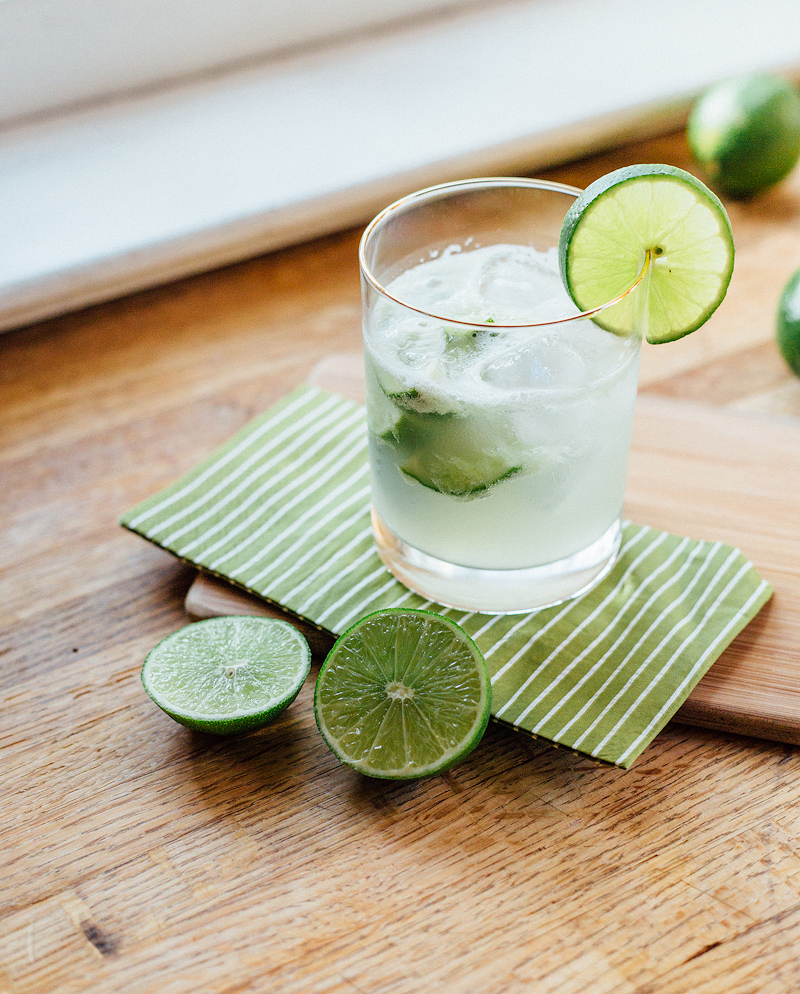 Hey kids! We're going to learn two words: Cachaça and Caipirinha.
What is Cachaça?
Cachaça (pronounced ka-CHA-sah) is a Portuguese alcohol derived from sugar cane juice. To me it smells a bit like tequila, but tastes more like rum. Why is this important?  Well it's so we can feel like we're learning something while we make Caipirinhas!

What is a Caipirinha?
The Caipirinha (pronounced kape-eh-REEN-a) is what you'd get if a margarita and a daiquiri had a baby and then sent it off to a boarding school, but a boarding school that turned out not to be a school at all, but an illegal cigar factory. The caipirinha is a trashy drink that more than makes up for it with it's simplicity and authenticity.
I call this drink trashy because bartenders call the garnish in drinks trash, as in: "Hey, what trash goes in an Old Fashioned again?" The caipirinha uses a whole lime cut up into segments, muddled with some sugar and all of it is thrown into a glass without straining, making it look like the morning after an above-ground pool party. But this is why it feels so authentic: it tastes great, and is quick and easy to make, getting you out from behind the bar and leaving you more time to party!
Ingredients needed:
Cachaça - This is the alcohol used in the Caipirinha. In a pinch, you can use some dark rum.
Lime - You'll use a whole lime, cut up into segments.
Sugar - The sugar cuts through everything to add a nice sweetness.
Ice cubes - This drink is served "on the rocks," so you'll need ice cubes!
How to make the caipirinha
To make the caipirinha, first take one lime and cut into eight wedges. Place that into a cocktail shaker.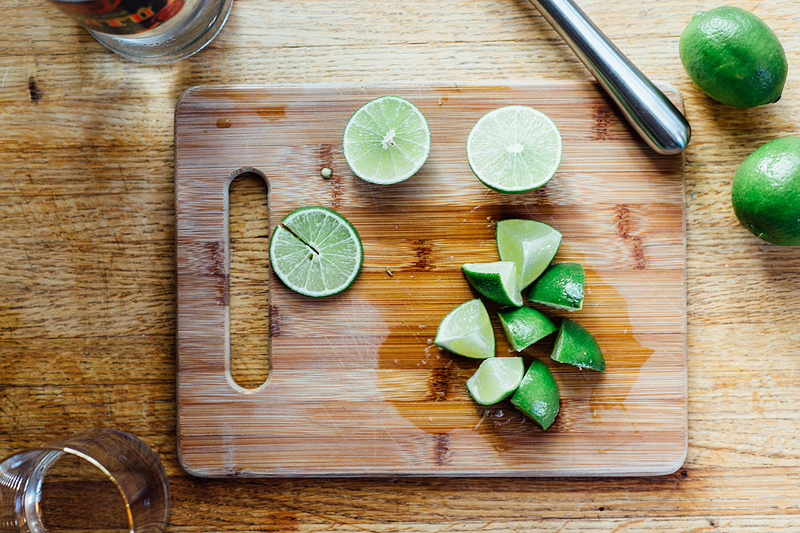 Add the sugar to the shaker.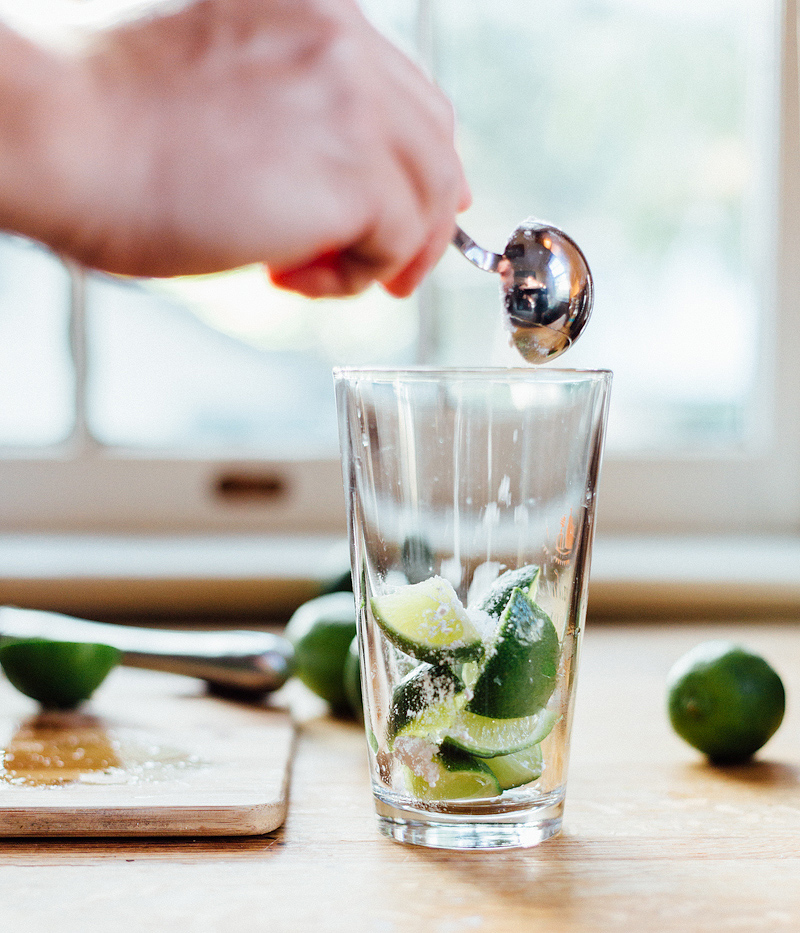 With a muddler, muddle together to squeeze as much juice as possible out of the limes.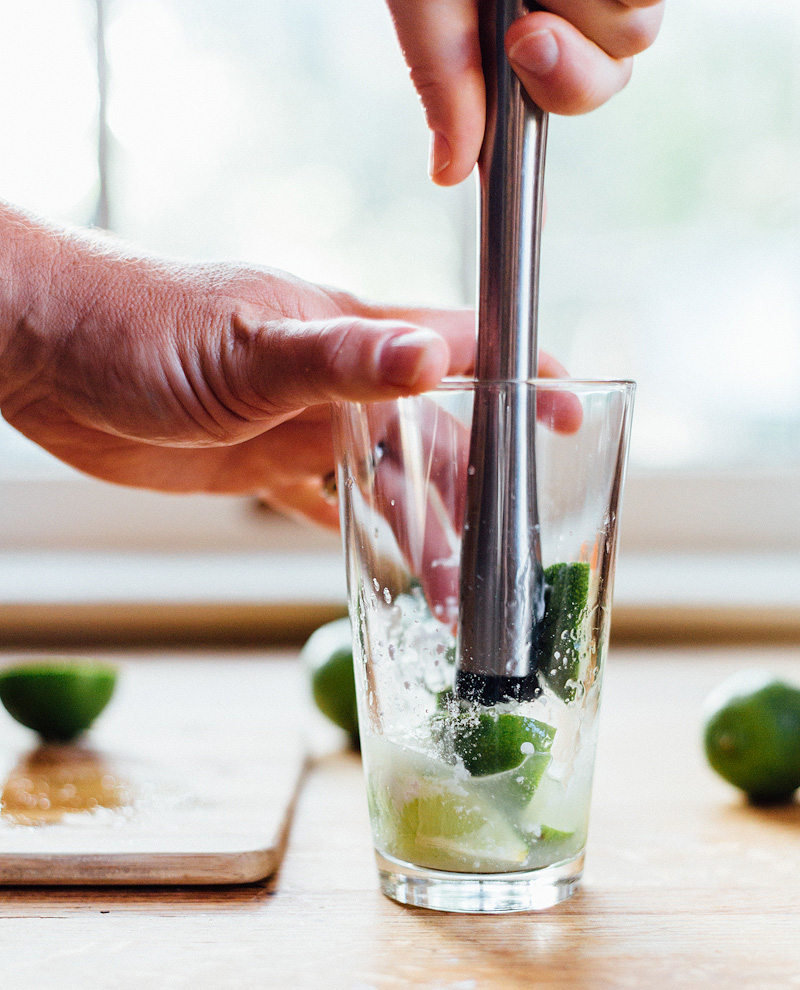 Add the Cachaça and ice and shake until the ice cools down the cocktail and the mixture is dissolved. Strain into a lowball glass and enjoy.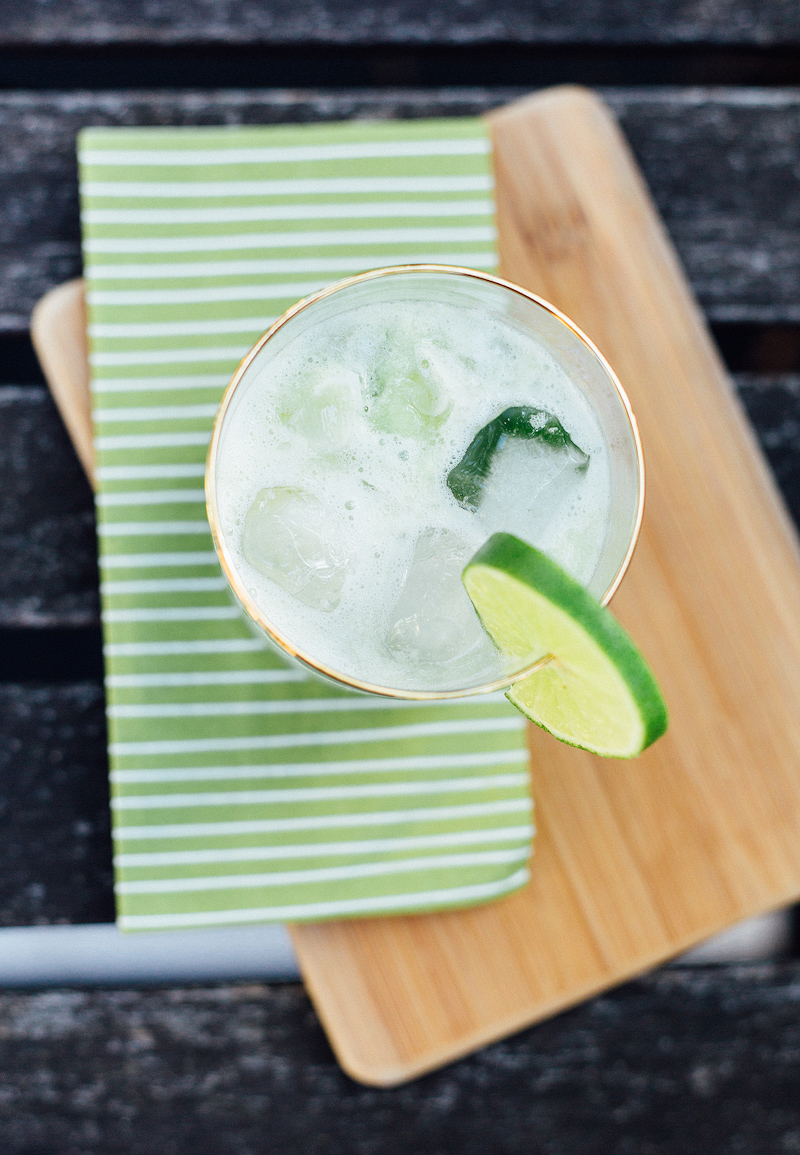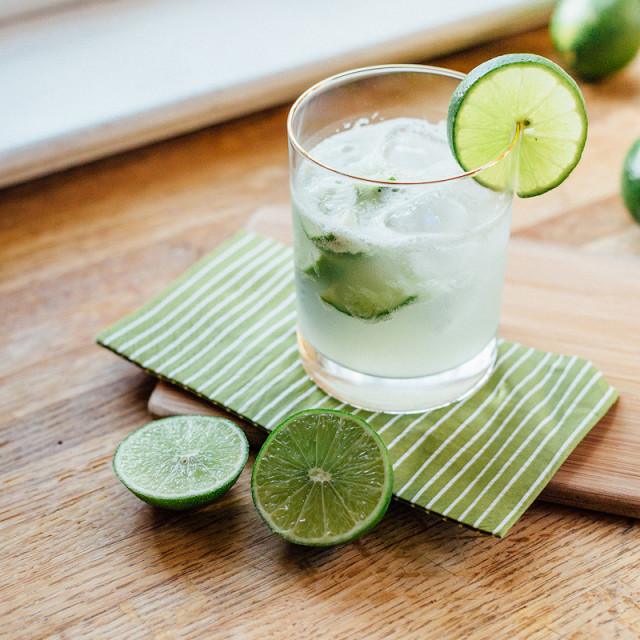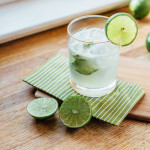 Print Recipe
Caipirinha
Ingredients
1

lime divided into 8 wedges

1

tbsp

sugar

3

oz

cachaça

5

ice cubes
Instructions
Put lime wedges in a cocktail shaker, add sugar and muddle (smash with a stick) until you get most of the juice out.

Add the cachaça to the shaker.

Add ice and shake vigorously until sugar is dissolved.

Pour, without straining, into a lowball glass.
Like this recipe? Try these!