These CAVA copycat grains and greens bowls are so easy to make at home. Follow the step-by-step for creating a delicious and healthy homemade CAVA-style bowl to enjoy every day. And mix and match ingredients to keep it fresh and different!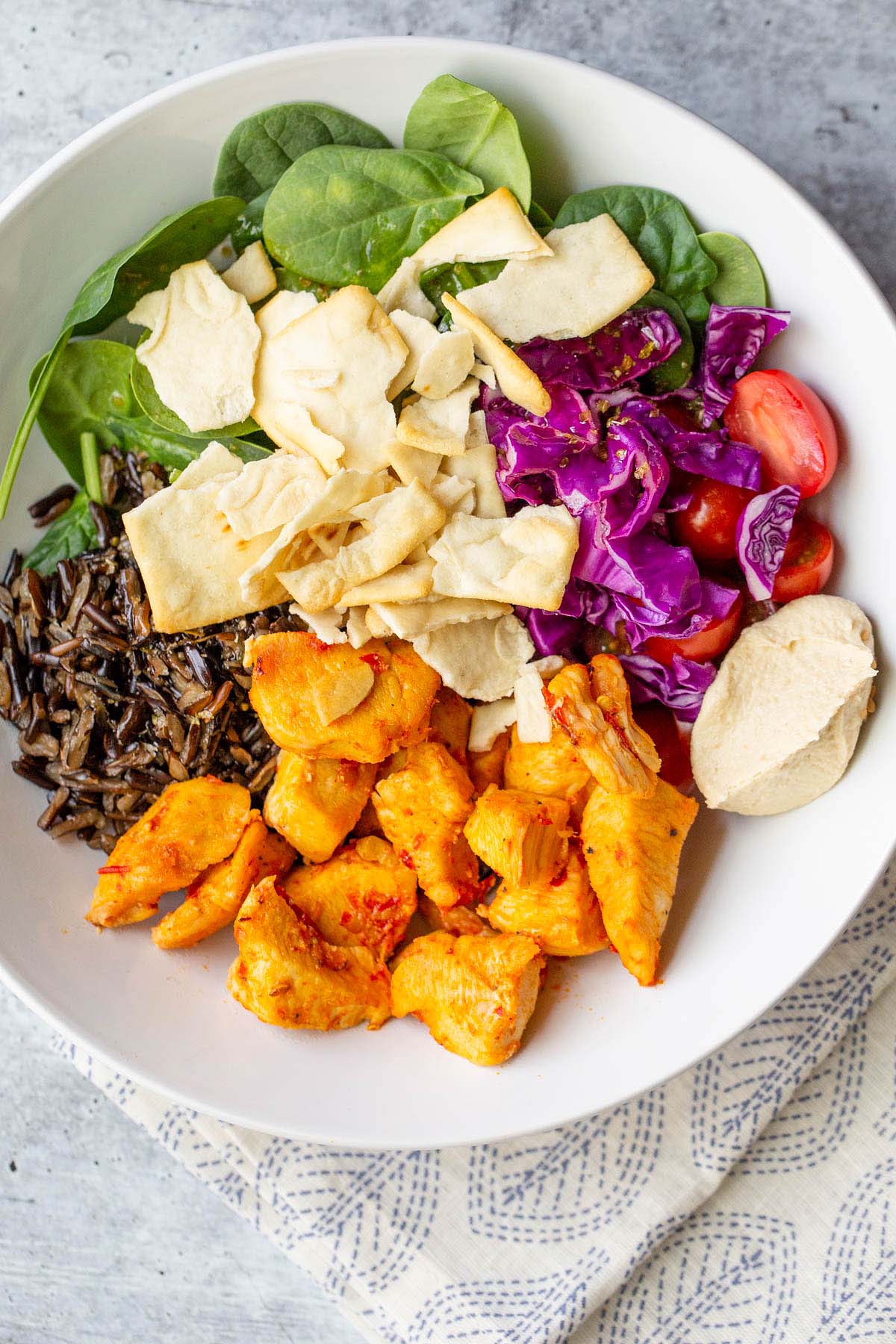 I could write a love letter to the CAVA bowls. I love how fresh, healthy, and flavorful they are. If you're reading this post, you might love them too.
(Note: If you're not familiar with CAVA, it's a fast-casual type of restaurant where you walk through a line and choose your toppings as they build your bowl. They use a lot of Mediterranean flavors and ingredients).
But... let's be honest here. Having a CAVA bowl everyday isn't in my budget. (Though I am probably there once a week, I love them so much). And traveling the 15-ish minutes to CAVA isn't possible with my schedule.
So instead, I've been taking inspiration from the CAVA bowls I love, and making CAVA-inspired greens and grains bowls at home. The CAVA copycat bowls are still so fresh and flavorful. Follow along for tips on how to layer and what to add.
Also, I want to note that in the photos, I kinda add everything in sections in the bowl, which is how I love to create my bowls, but you can absolutely just layer everything on top of each other.
Step 1: Add your greens
The first thing I like to do when making a homemade CAVA-style grains and greens bowl is to add my greens! I like to do this first so I have room to add as much as possible. I added baby spinach to my bowl, but there are so many other options. Here are a few ideas.
Baby spinach
Arugula
Finely chopped romaine lettuce
Baby kale
Shredded kale
A mixture of any of the above!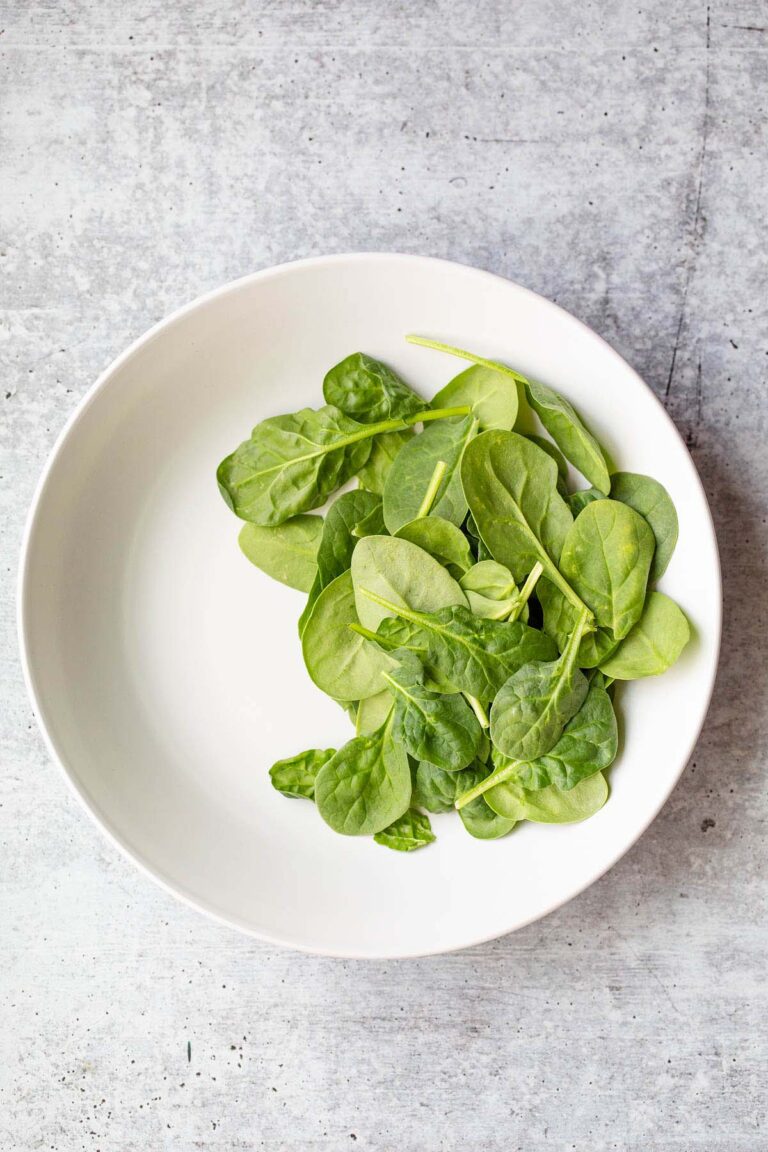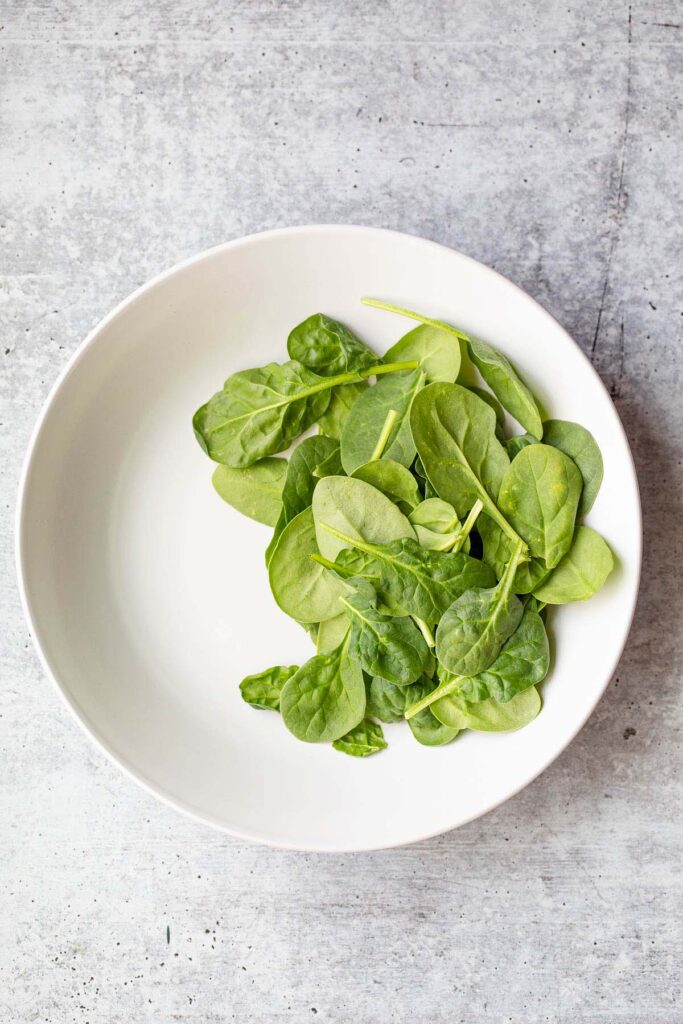 Step 2: Add your grains
You could absolutely just leave the grains out if you're wanting more of a salad-style CAVA bowl or if you're doing something like a Whole30.
However, I love the heartiness of grains in my bowl, so I always try to include them. I usually do a rice or a quinoa, while my husband loves including a legume like black lentils. Here are some more ideas and a little about each grain!
Quinoa - I love making a big batch of this because it's quick and easy. Quinoa is a South American grain.
Black lentils - These black lentils are small, and my husband adores them. CAVA has these as an option on their menu.
Bulgur - Bulgur is a grain used in some Mediterranean dishes (like tabbouleh), which makes it perfect for a Mediterranean-style grains and greens bowl.
Rice - Rice is always a good option! It's inexpensive, and there are so many options to choose from. (Target has a microwaveable saffron rice, if you're looking for something that feels fancy!) In the photo below, I used wild rice.
Farro - Farro is a Mediterranean grain and we always try to keep it on hand. It's a chewy grain that has a good heartiness.
Step 3: Add more veggies!
At this point, I love to add more veggies to my CAVA copycat bowls. I usually check my fridge to see what I have that I can throw in. Here are some ideas.
Persian cucumbers
Tomatoes
Red cabbage/red cabbage slaw
Cucumber mint salad or cucumber tomato salad
Roasted zucchini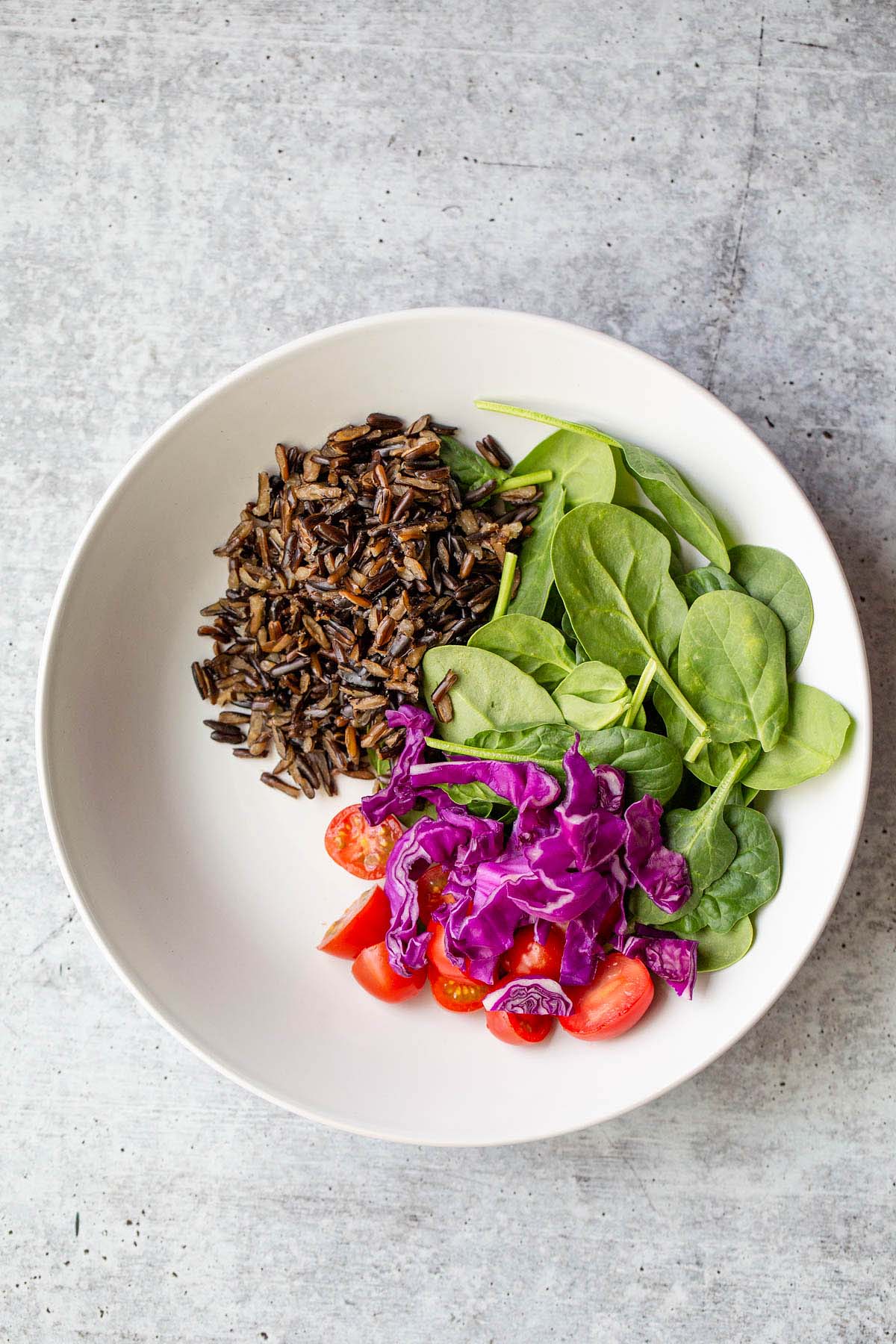 Step 4: Add your dressing/vinaigrette
At this point, I like to drizzle my vinaigrette over the greens and grains. This is because I don't always like my sauce or vinaigrette on my protein. But you can absolutely add this at the end if you prefer! Here's a few ideas, though really just use your favorite dressing that you think would pair well with your bowl!
Greek vinaigrette
Tahini dressing
Balsamic vinaigrette
Lemon herb dressing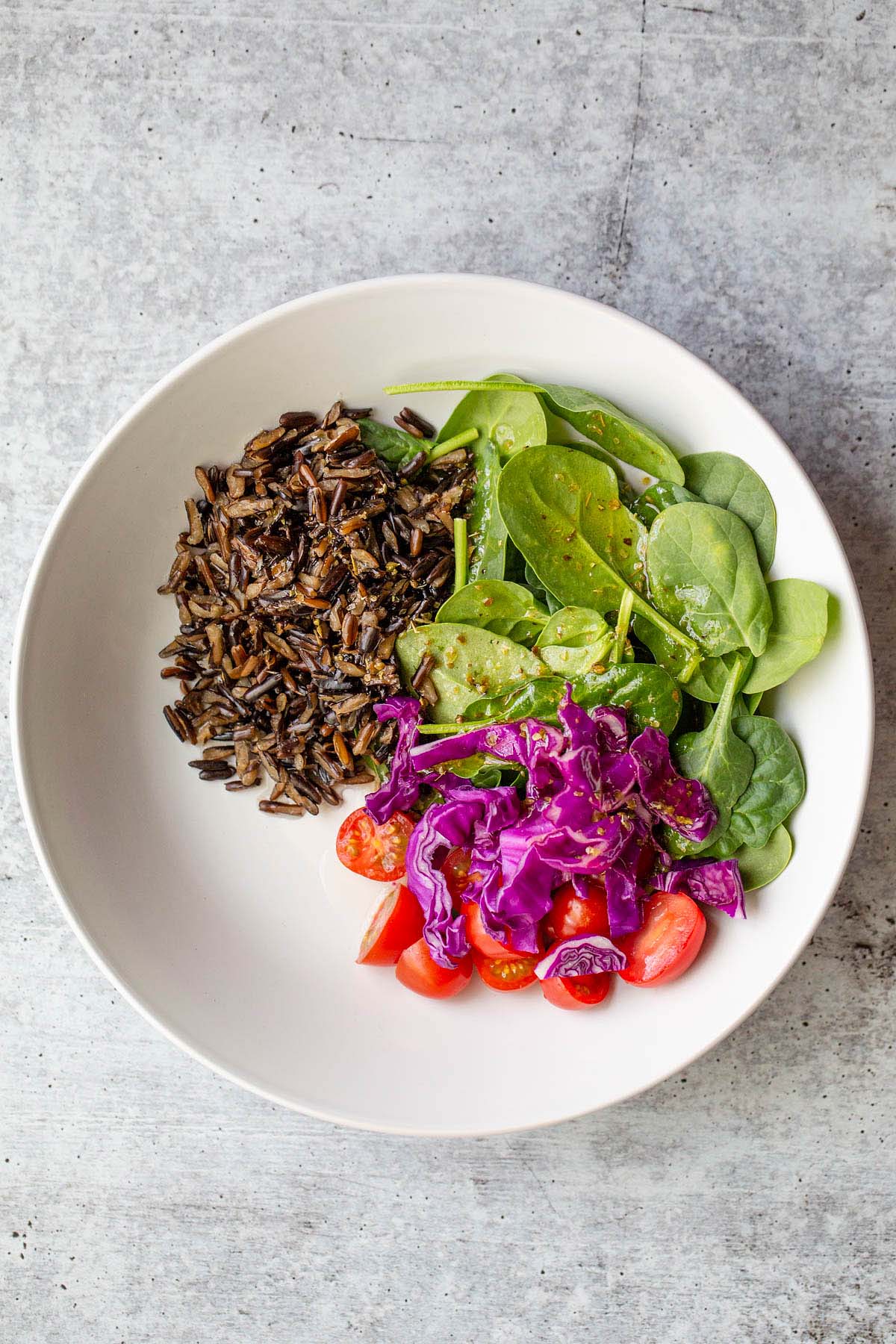 Step 5: Add your protein
I always love adding a protein to my CAVA-style bowls. Sometimes it's beans, sometimes chickpeas, but lately I've been loving making my own Harissa Honey Chicken (CAVA has this as an option in their bowls). Here are ideas of proteins to include in your bowl.
Meatballs (bonus points if they are lamb, for that Mediterranean vibe)
Shredded chicken
Beans/chickpeas/legumes
Shrimp
Falafel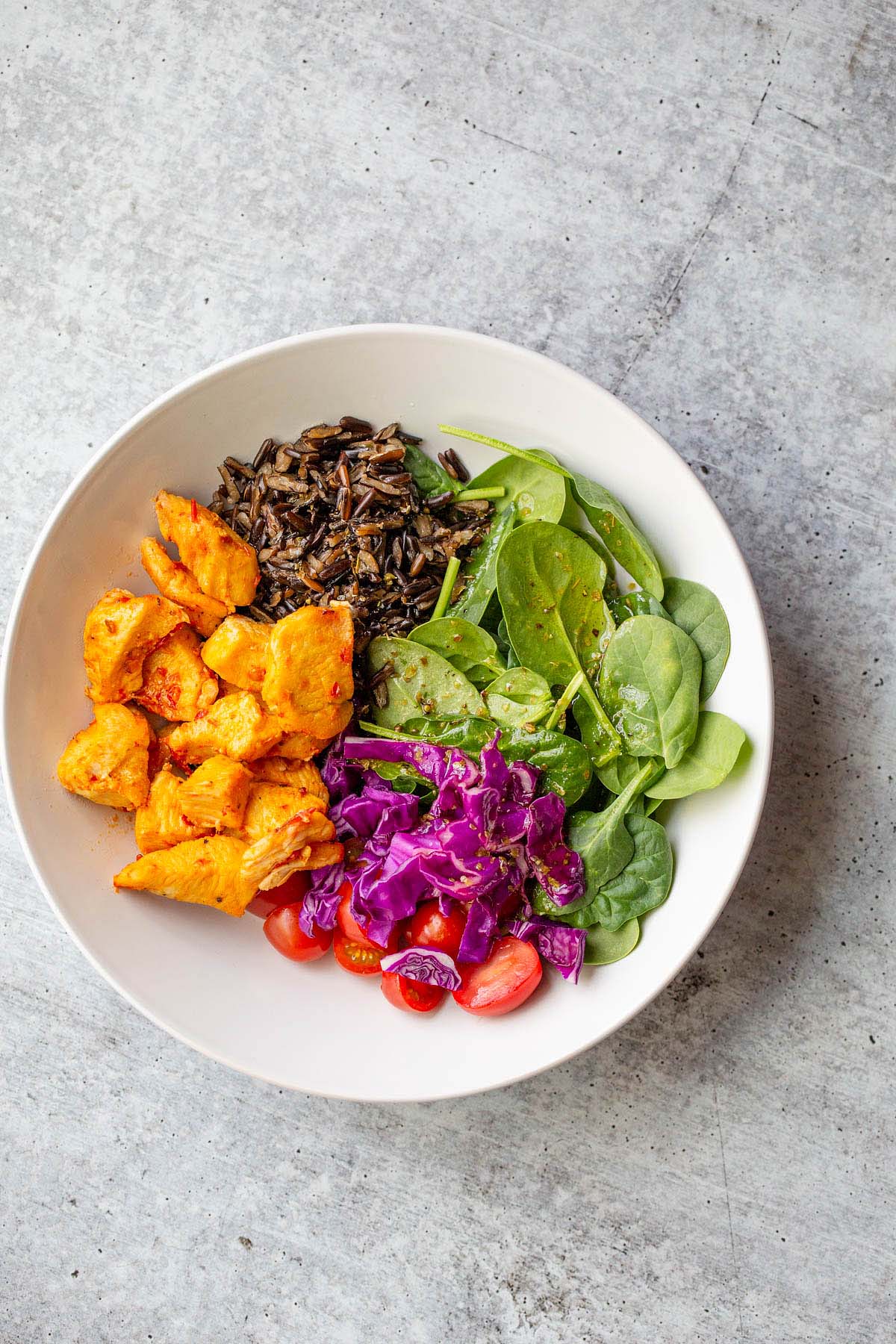 Step 6: Add any extras or toppings
At this point, I love to add any extras or toppings. Things that just take the grains and greens bowl that EXTRA step. That add even more craveworthy factor. I almost always try to add something crunchy like pita chips or even crispy chickpeas. To give the bowl that extra bit of texture. Here's some ideas.
Pita chips
Crispy chickpeas
Scoop of hummus
Scoop of tzatziki
Sliced kalamata olives
Feta cheese/whipped feta or spicy Crazy Feta (try my copycat version here!)
Fresh herbs (basil, mint, oregano)
Thinly sliced or pickled red onions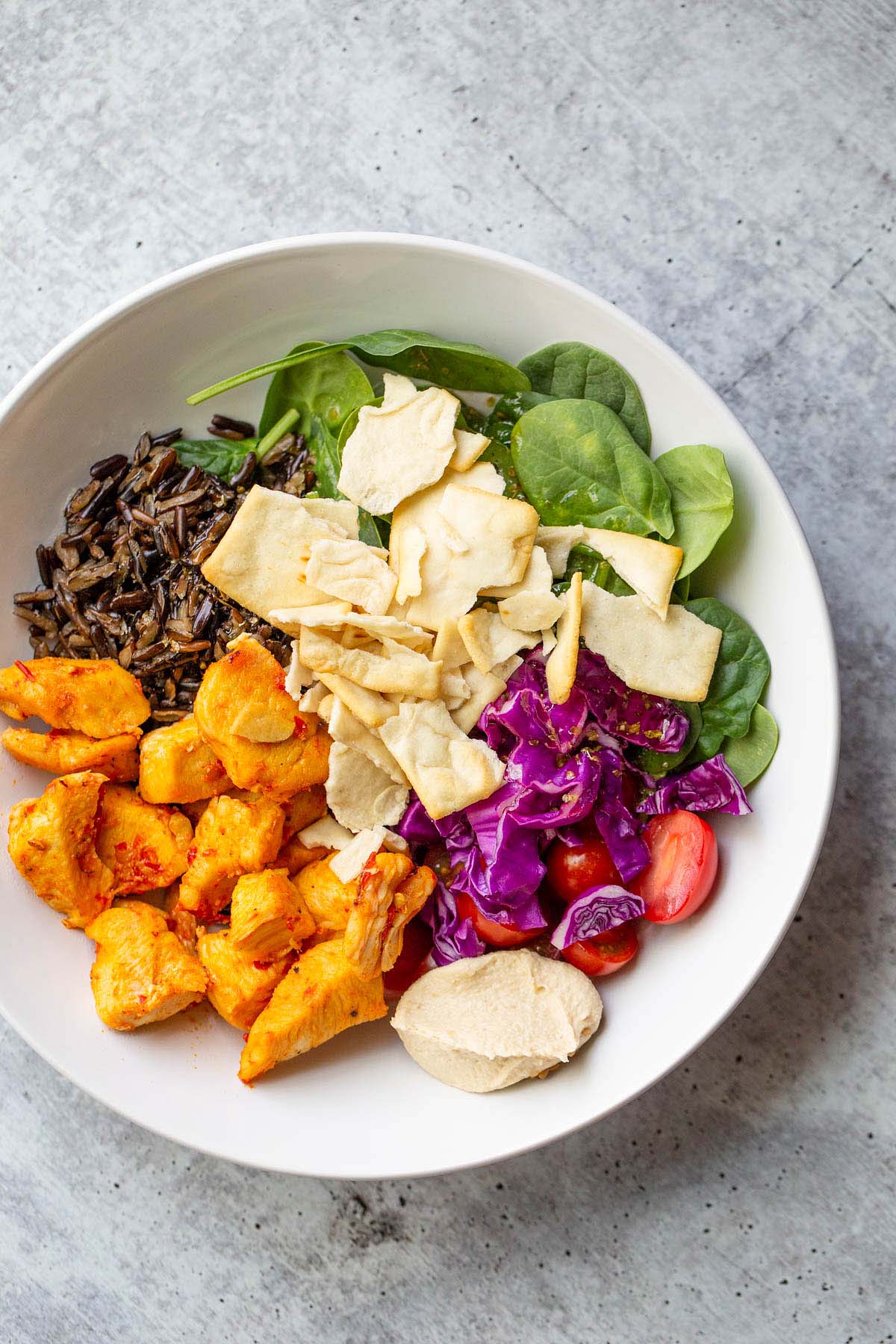 Step 7: Enjoy as desired!
At this point, enjoy as desired! Either mix everything together, so you get a bit of everything in a single bite, or leave separate. It's up to you. I usually mix mine all together and enjoy. I like to get a bit of the hummus (and tzatziki if I've added some) coating everything.
Here's a couple of bowls I've made in the past that I've snapped photos of-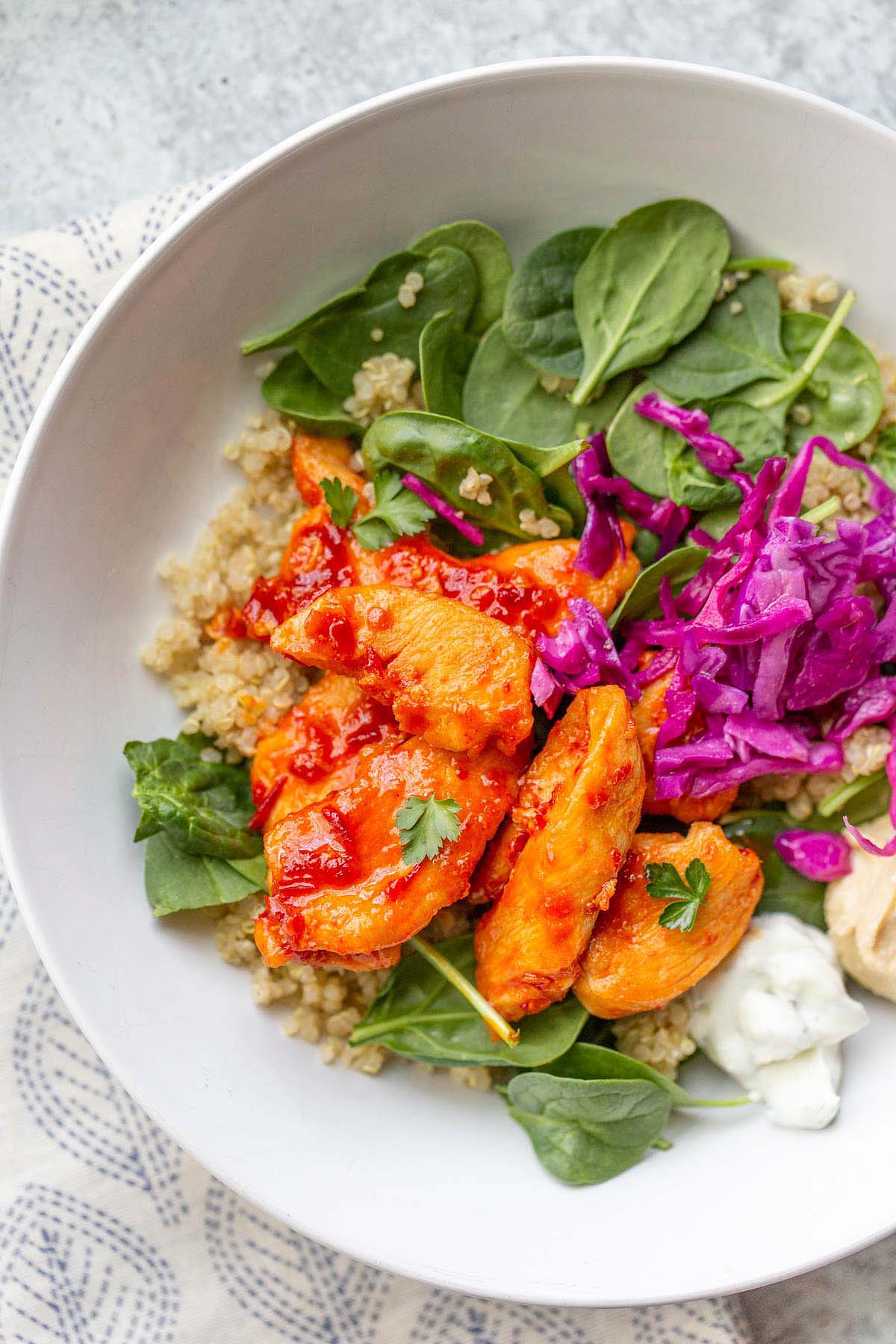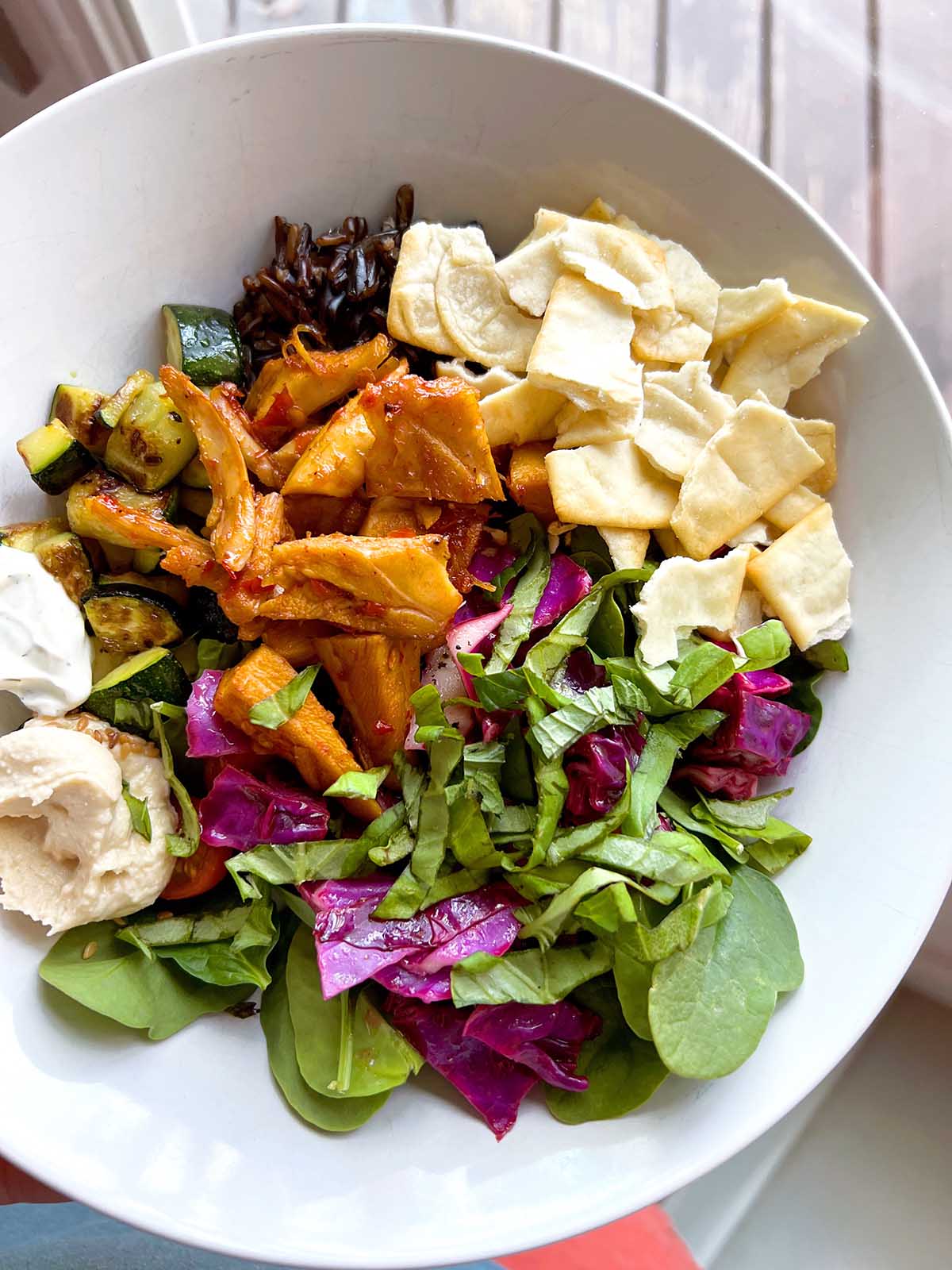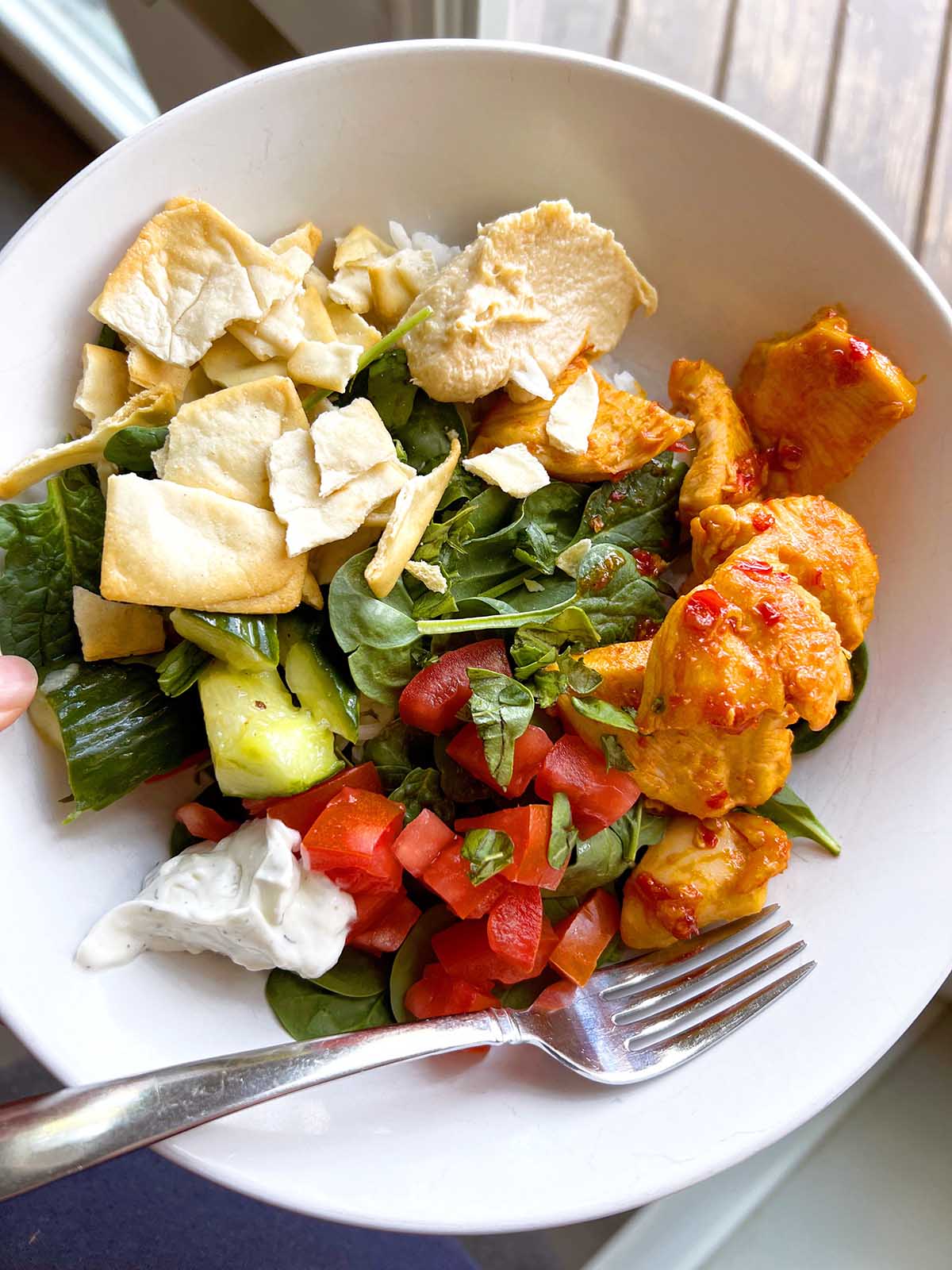 And one photo with it all mixed together!