This recipe for homemade apple cider vinaigrette is so easy to make. It's delicious on salads, salad bowls, or even drizzled over vegetables or chicken!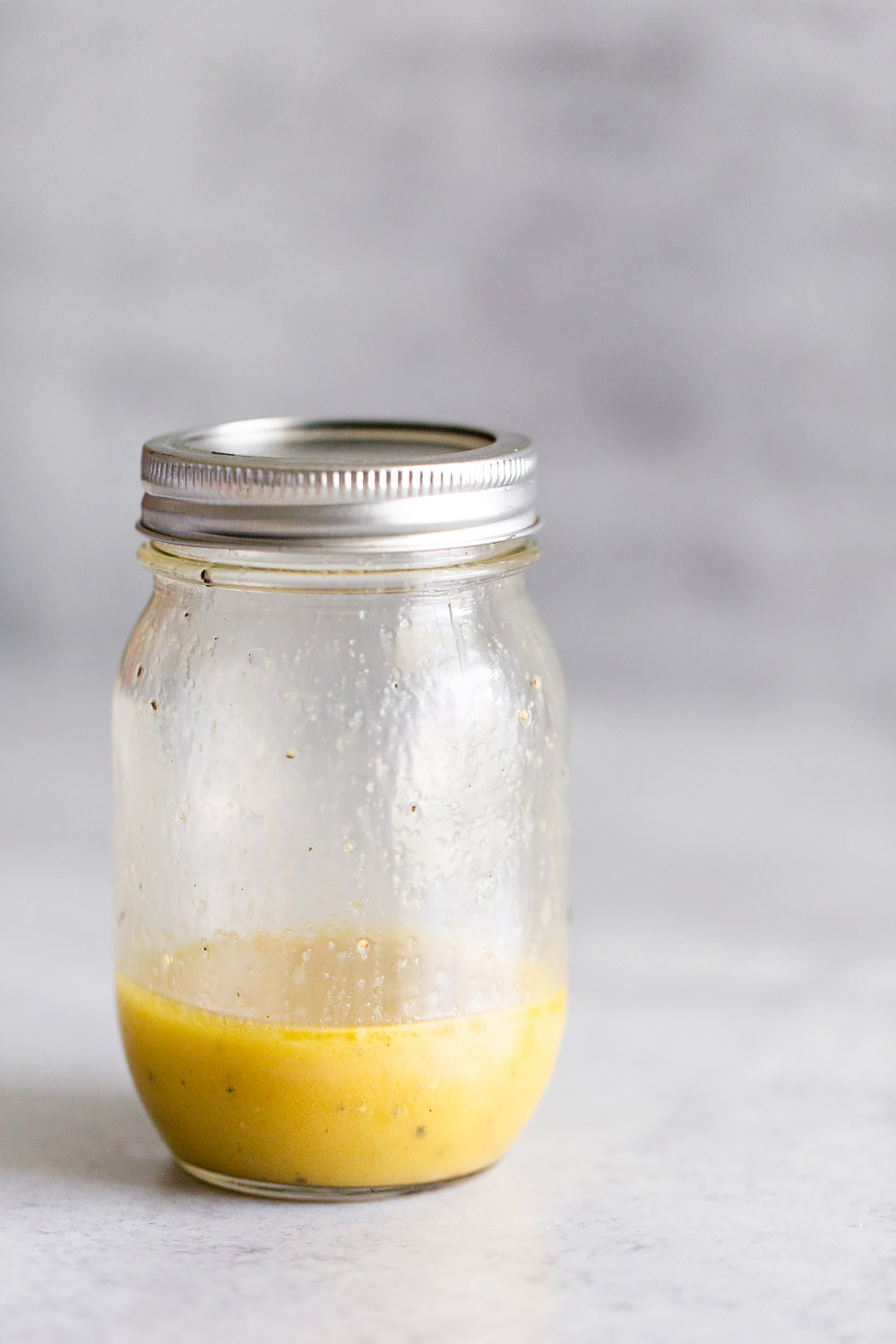 I've recently discovered how easy it is to make your own homemade salad dressing. Combine a few ingredients, shake them up in a jar, and pour over a salad. It's a little dangerous. Or is it? Maybe it will convince me to eat more salads. Lately I've been making this apple cider vinaigrette and it is crazy delicious and crazy easy to make.
I started because I just wasn't wowed by the salad dressings we had been picking up. I'd always want them to be less tart or more tart. Less sweet maybe. More lemony. Less lemony. Less balsamic.
The joy in homemade salad dressings is you can make them exactly how you want. And this recipe for apple cider vinaigrette is one that I've used to top multiple salads (like this kale and apple salad!), and it's always come through shining.
So now, I want to share it with you. I hope you love it as much as I do. And if not, you can tweak it to your tastes. That's the beauty of this.
This simple apple cider vinegar salad dressing is just extra virgin olive oil, apple cider vinegar, honey, dijon mustard, and a little salt and pepper. So easy. You can always make it a little fancier with some herbs (dried or fresh).
The easiest way to make this apple cider vinaigrette is to combine all the ingredients into a jar, screw on a lid, and shake shake shake. VERY important to make sure that lid is on there and isn't going anywhere. Trust me, you don't want oil and vinegar all over your kitchen. If you don't have a jar with a lid that screws on, you can use a storage container like tupperware, but make sure that lid isn't going anywhere.
This apple cider vinaigrette salad dressing will last up to two weeks in the refrigerator.
Ingredients:
Extra virgin olive oil - Choose your favorite extra virgin olive oil.
Apple cider vinegar - I always keep a bottle of this around!
Honey - I prefer to use local honey, but use what you can find. Just this little touch of honey gives the dressing a nice balance of sweet.
Dijon mustard - Dijon mustard adds a slight tanginess to this dressing, and it helps it emulsify (aka mix together)
Salt - a sprinkling of salt
Pepper - a touch of pepper
How to make the apple cider vinaigrette (hint: it's really easy!):
Just combine all ingredients into a jar and then shake!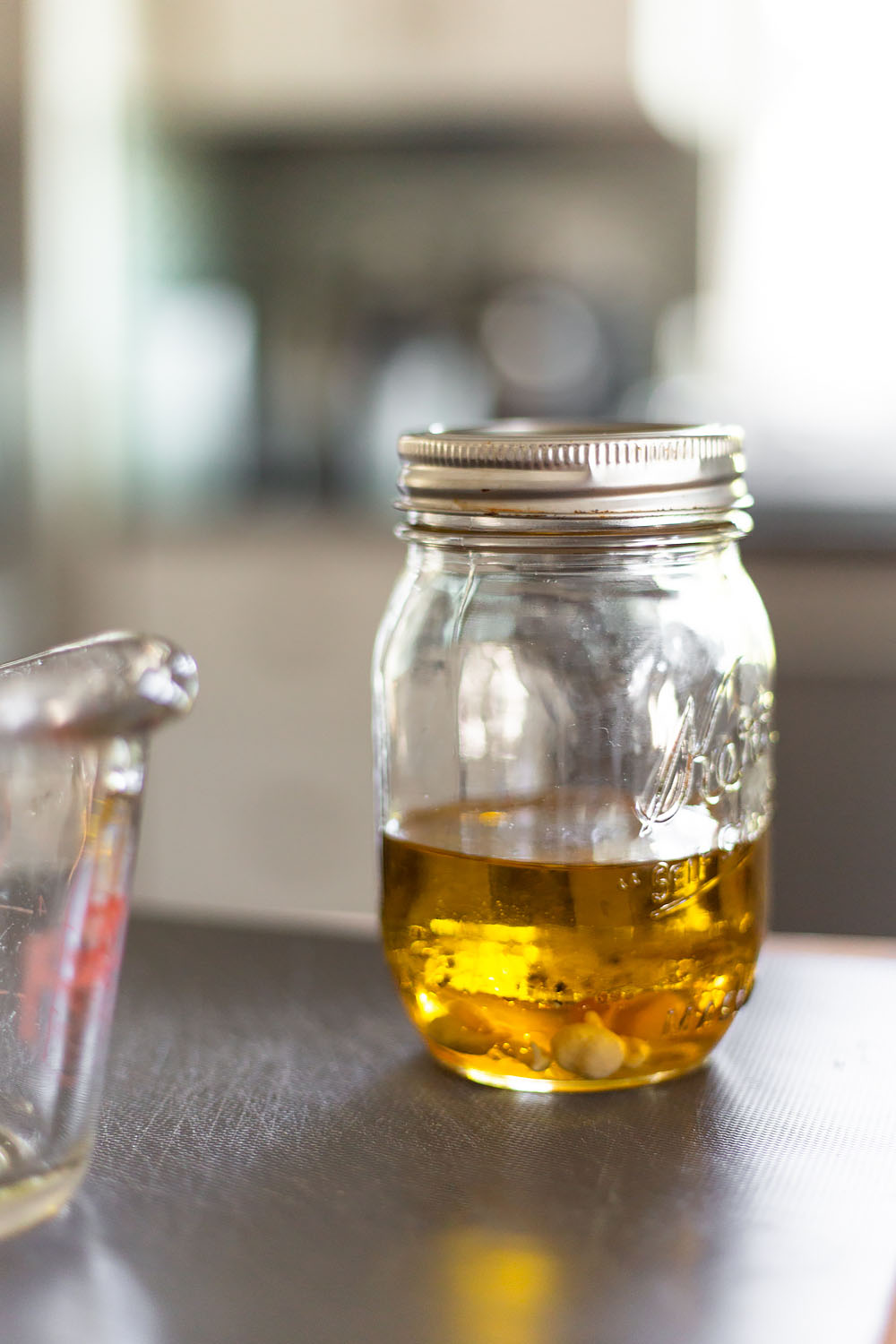 After it sits for a bit, the ingredients separate again. Look at the photo below to see how all the ingredients have separated!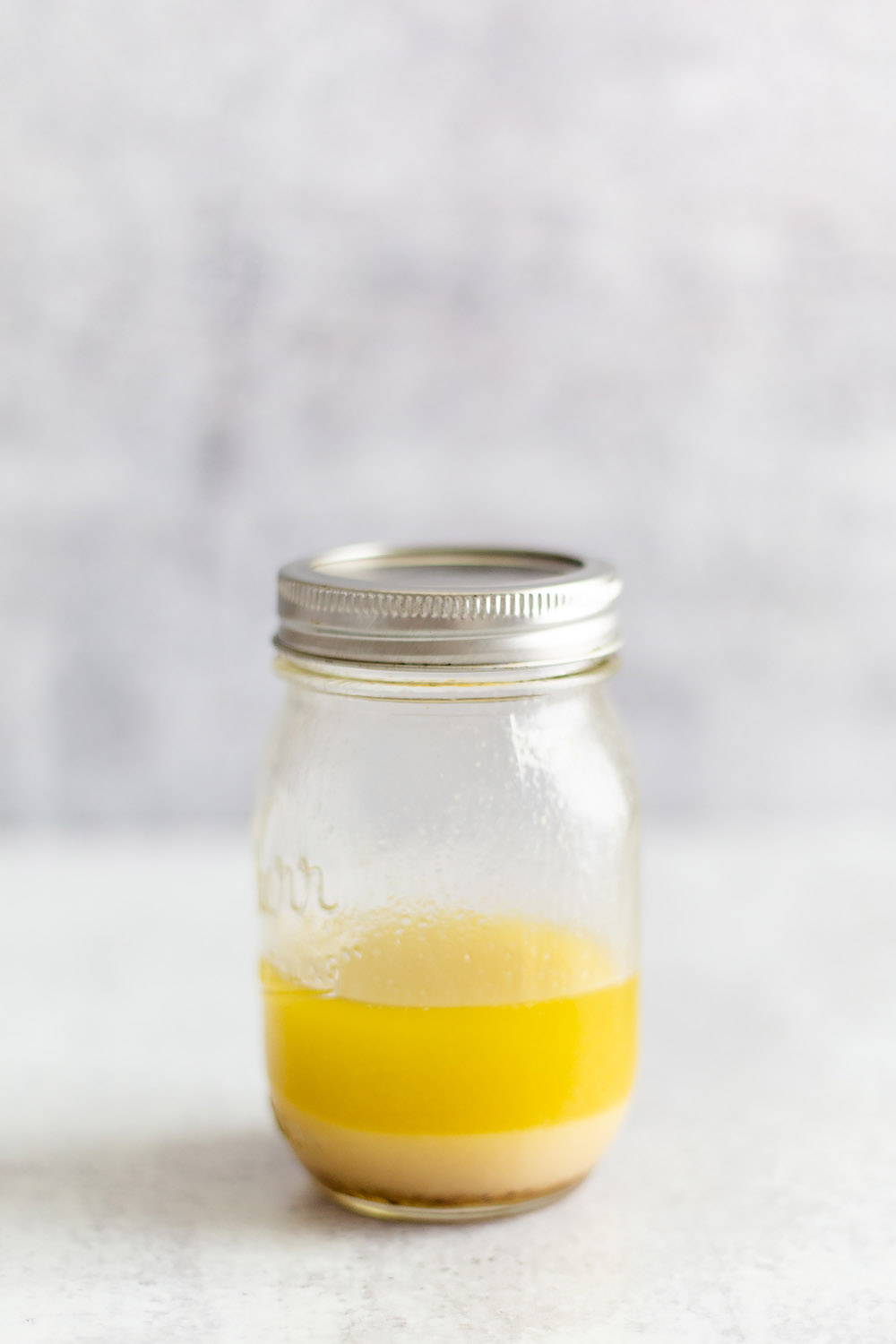 When that happens, just shake vigorously again to get them all combined again before you pour over your salad. And then voila! Combined again.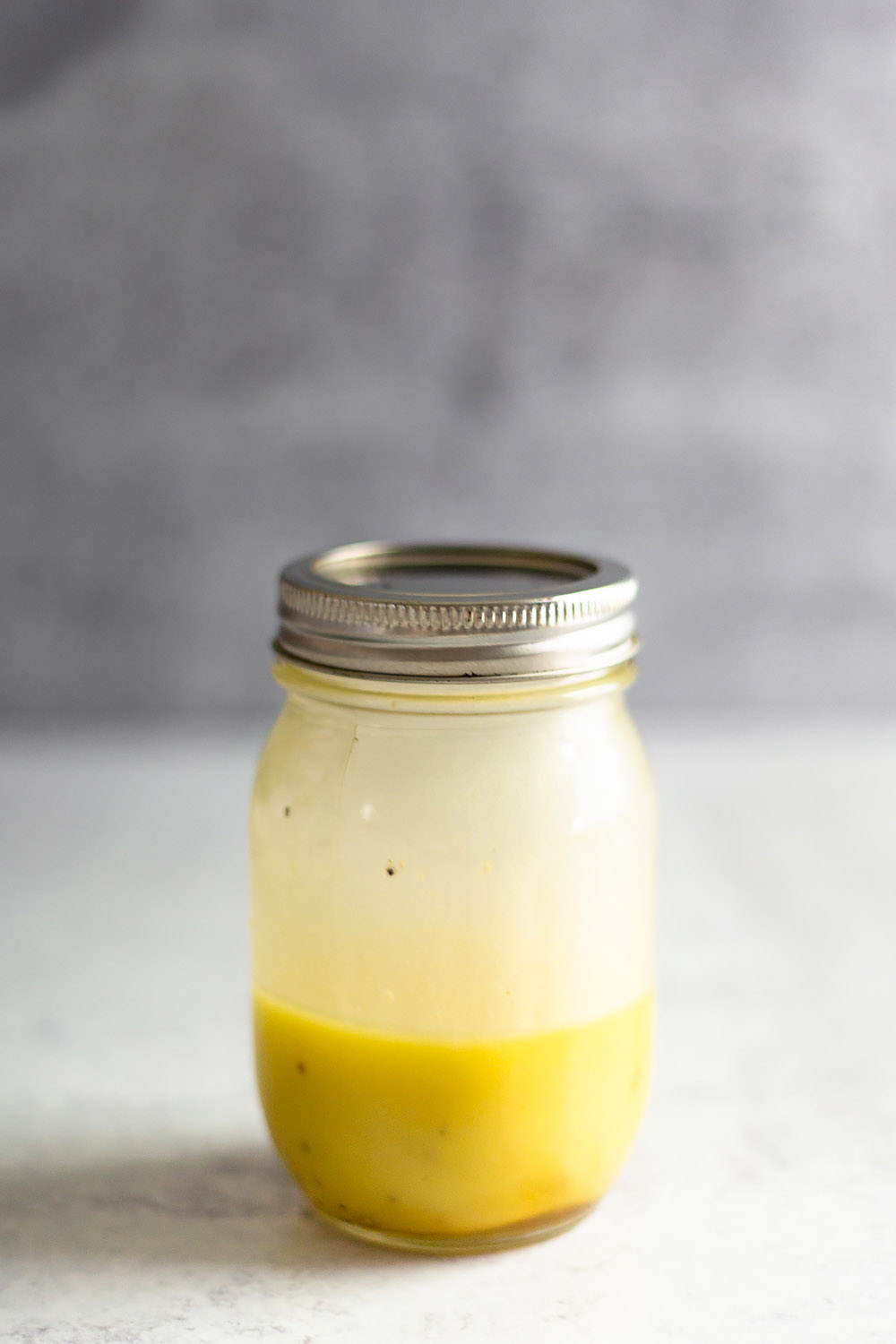 We use this apple cider vinaigrette salad dressing when we make our Tuscan kale salad with apples and cheddar. SO good. I also like to use it on farro bowls like this.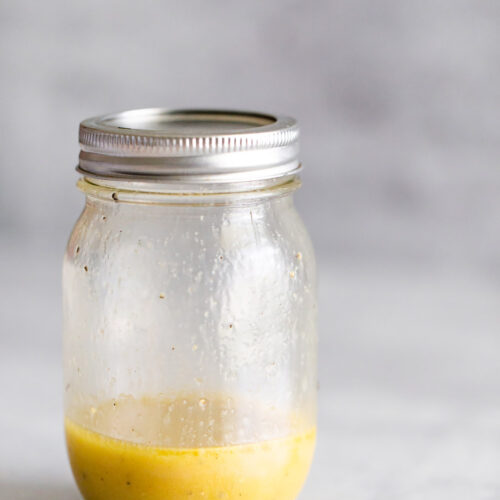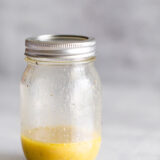 Print Recipe
Apple Cider Vinaigrette Salad Dressing
This apple cider vinaigrette is so delicious served over a variety of salads and salad bowls! Adds a nice touch of brightness and acidity.
Ingredients
½

cup

extra virgin olive oil

¼

cup

apple cider vinegar

2

tsp

dijon mustard

2

tsp

honey

salt

black pepper
Instructions
Grab a jar or other container that can be closed tightly.

Add all ingredients to the jar and shake vigorously until combined. Pour over your favorite salad or salad bowl.