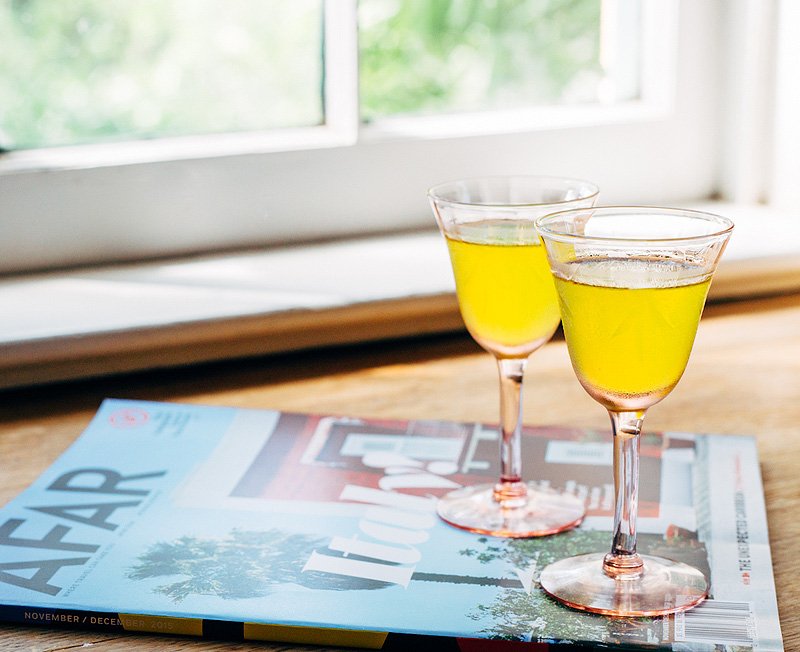 Travelling in Italy, it's common to receive a sipping glass of limoncello or grappa after a meal, while here in hot hot Texas it's a nice way to cool down anytime of the day (I'm looking at you brunch)! Limoncello is naturally lemony, a bit sweet, a bit syrupy and best served uber cold. Making your own homemade limoncello is easy and fun. It just takes some patience.

About 15 years ago, some friends of mine told me they were making limoncello. "Lemonwha?" I responded. Knowing it involved alcohol I was ready to help…until I found out that limoncello can take months (months!) before it's ready to drink. Just a decade ago, making your own limoncello was about the only way to enjoy a glass in the States. Today it's easier to find, but few outside of Italy have probably ever tried this sweet, refreshing, lemony liqueur.
The one time I made my own it was pretty good, but turned slushy in the freezer. We were using 80 proof vodka, and cut down on the infusion time to a total of four weeks because patience is not my defining character trait.
Flash forward to 2016 when here at Food Banjo we attempt to perfect an easy homemade limoncello recipe. This time we're using Smirnoff's 100 proof triple distilled vodka (only the best cheapest for Food Banjo). The more your vodka is distilled the fewer the impurities you'll have, reducing chances that your limoncello will freeze. That's also why we're also using filtered water – to cut down on impurities.
When you're finished with the first step of this recipe you'll be left with a bunch of naked lemons. Why not put them to use and try our simple lemon granita recipe?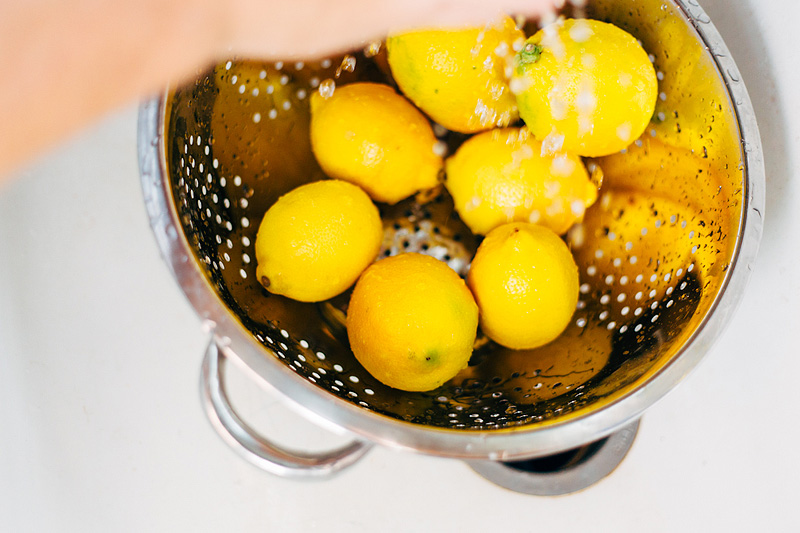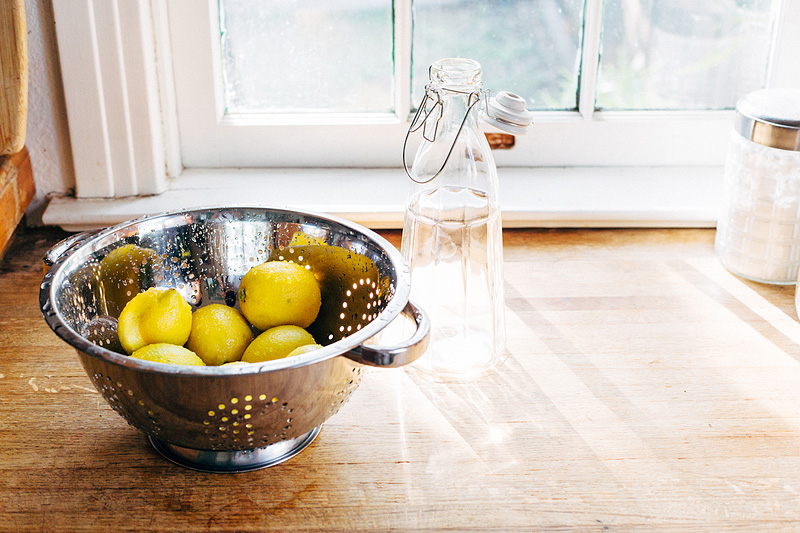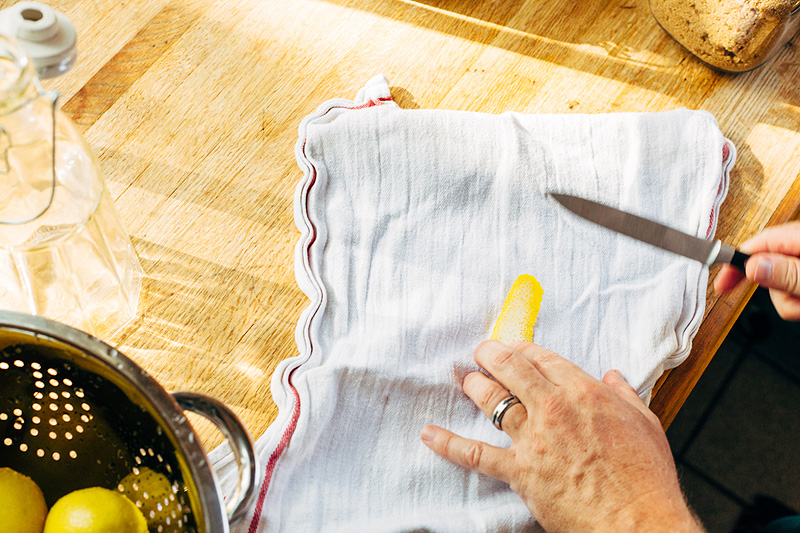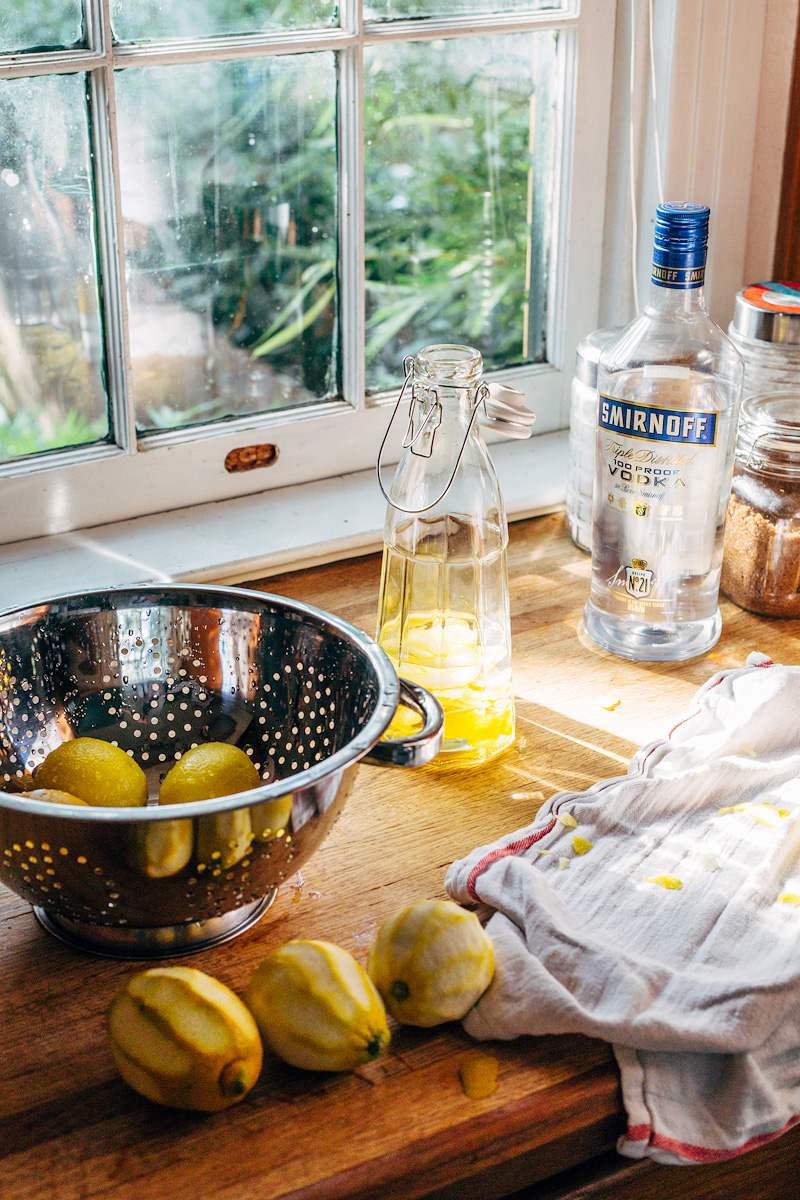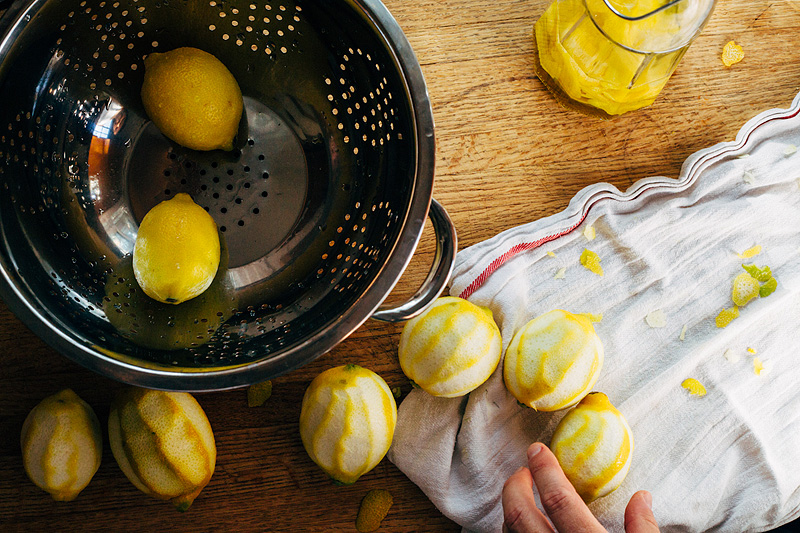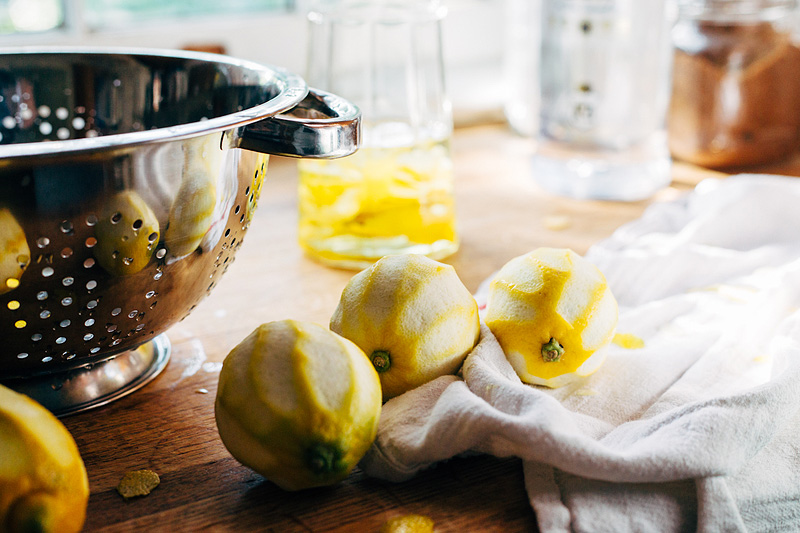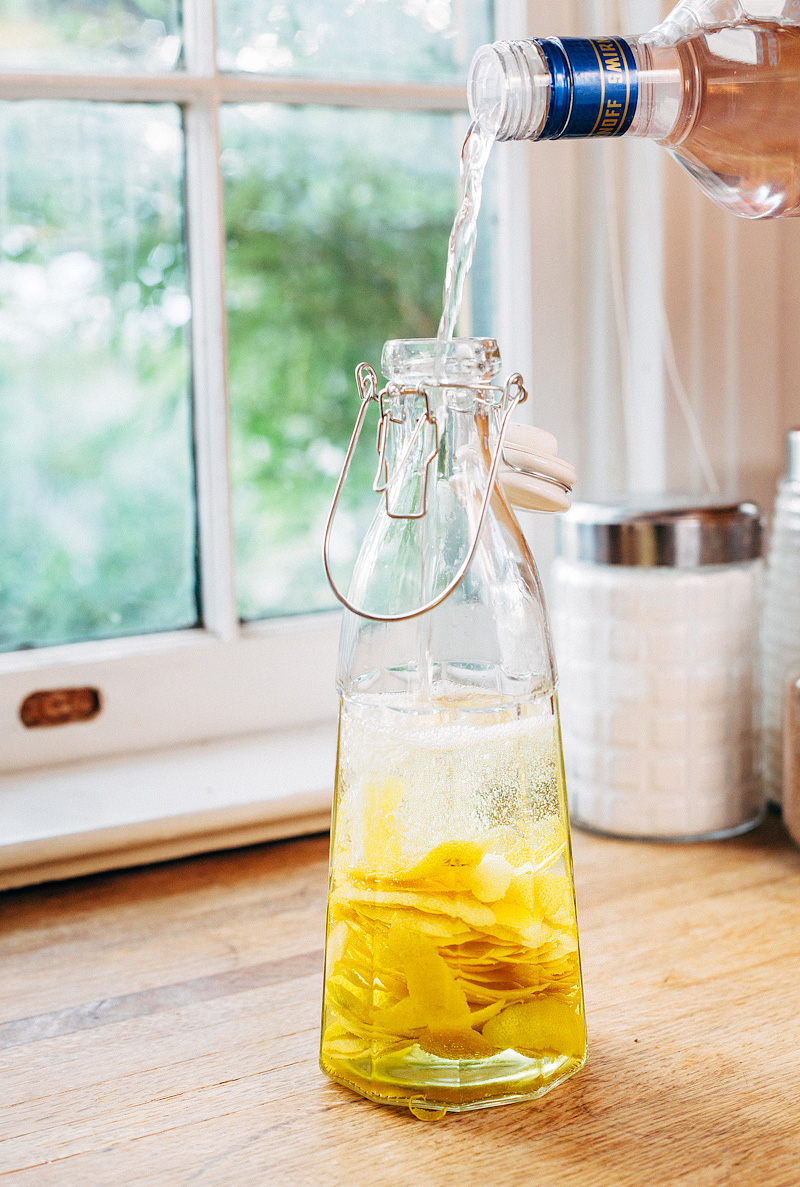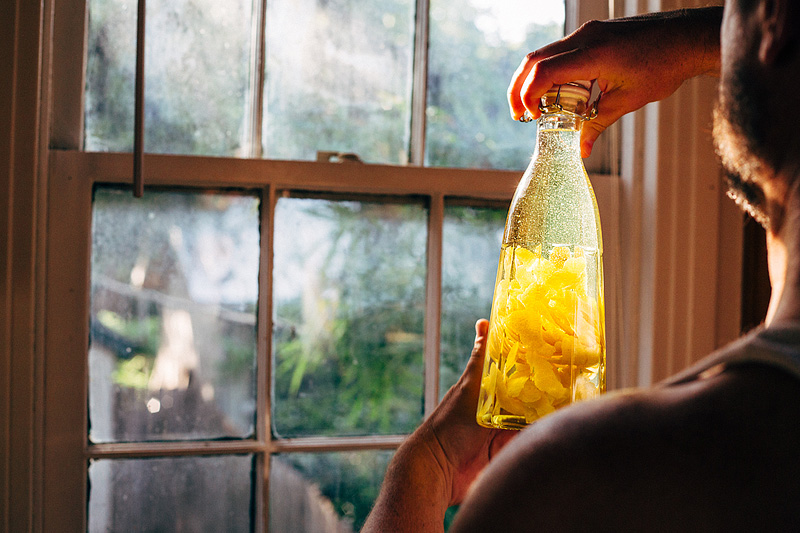 Here's a before and after of how the limoncello will look after you add the simple syrup. (Before is on the right, after is on the left.)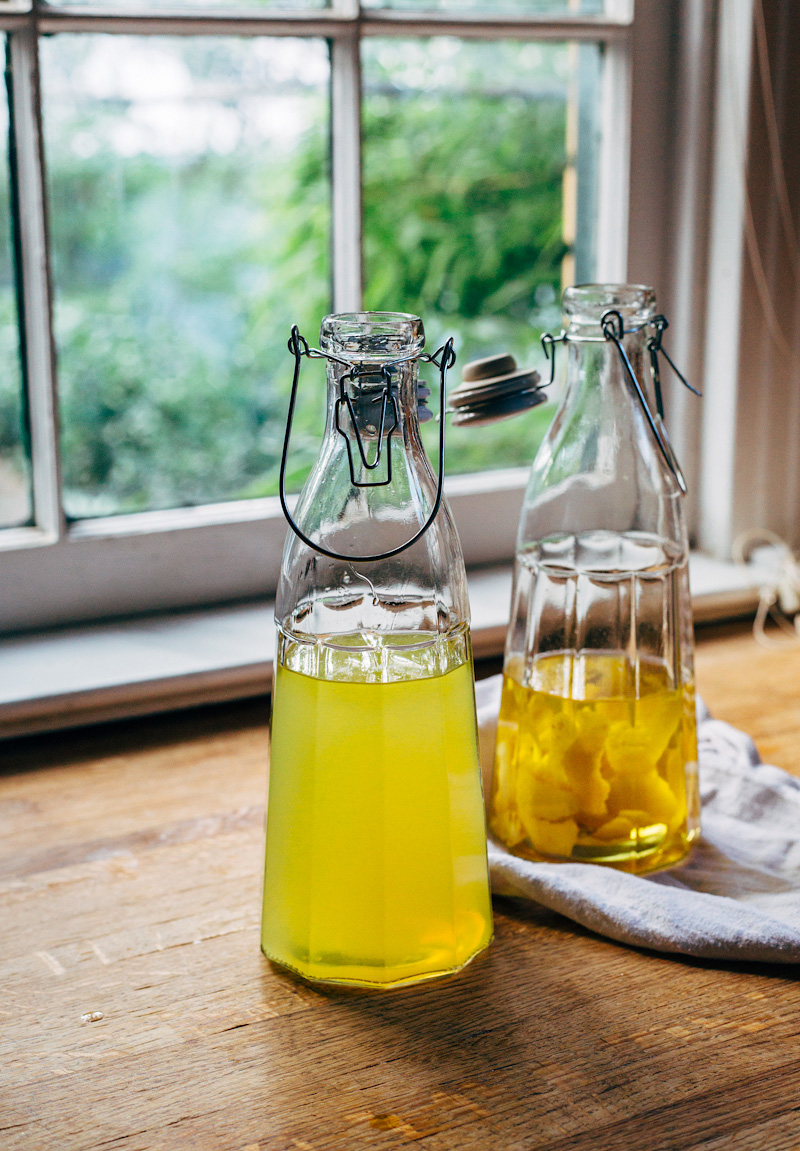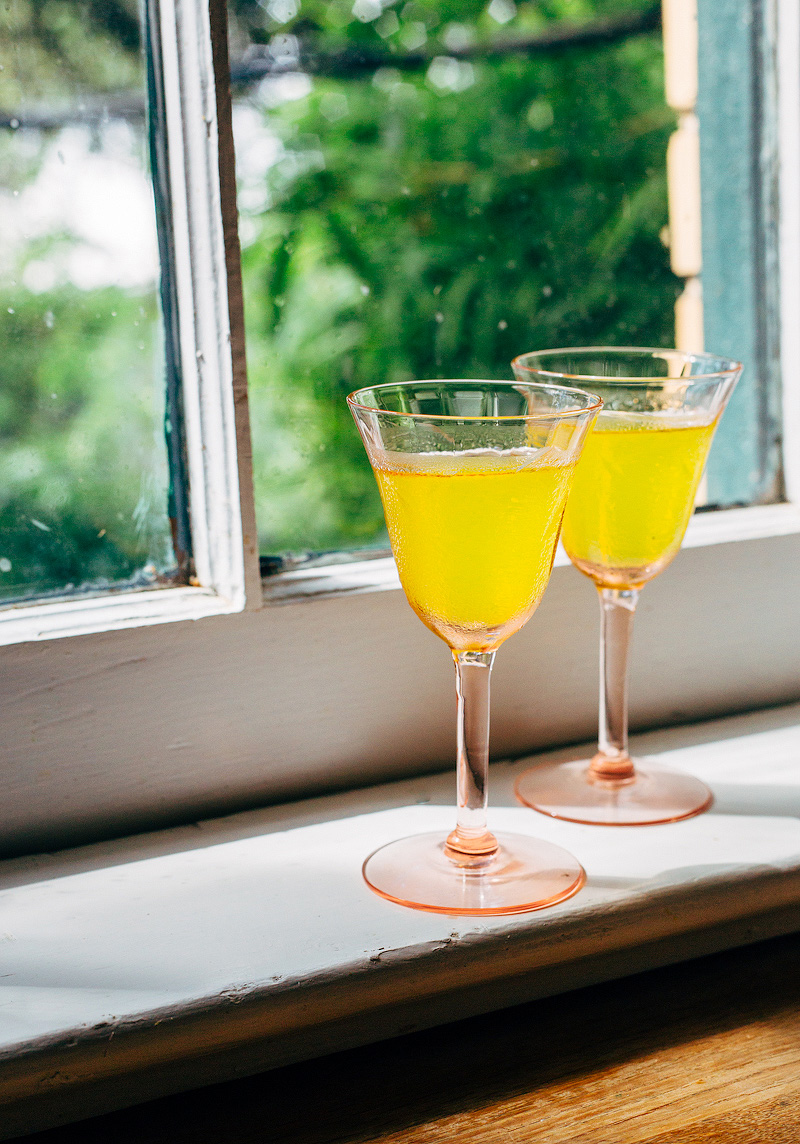 Print Recipe
A Limoncello Goes a Long Way
Ingredients
8 - 10

lemons

1 750

ml

bottle 100 proof vodka

2

cups

sugar

2

cups

filtered or bottled water

1

half-gallon airtight glass jar
Instructions
Wash the lemons well with a potato scrubber and zest them (remove the outer peel) with a vegetable peeler or a small knife to preserve just the yellow portion of the peel. Remove as much of the bitter white pith as you can and deposit the peels into your jar. Add half of the bottle of vodka and seal. Store the jar in a cool, dark place - like wherever Kanye keeps his soul - for 10 to 40 days (the longer, the better. Obvi).

After your initial infusion period, combine the sugar and water in small saucepan and cook over a medium heat for 10 minutes, stirring occasionally. Once your simple syrup has cooled add it to your jar and keep it in the dark - like the Lost television show's viewing audience - for another 10 to 40 days.

After your second infusion period, strain your limoncello through a mesh strainer, or a cheesecloth if you have one, and return it to your bottle and chill in the freezer. Serve cold in teensy, tiny glasses.