Italian margaritas are a fun twist on a regular margarita! They include amaretto for a touch of sweetness and depth, and are so fun to sip on any time of the year.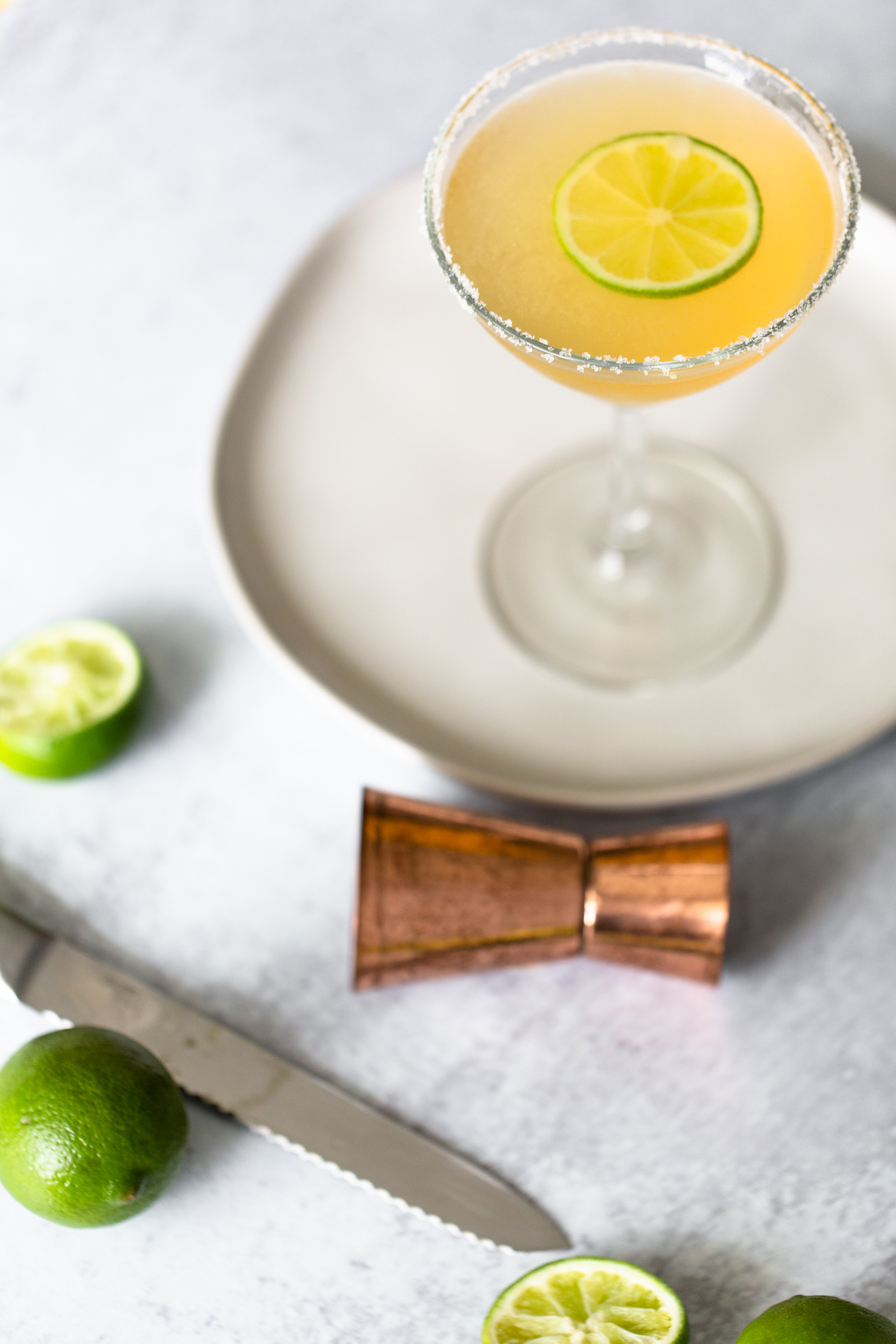 Margaritas are so delicious. Especially when you make them with fresh ingredients and not a mix. Typically that means making them with tequila, orange liquor, and fresh lime juice. And possibly salt on the rim.
There are so many different types of margaritas you can make! On the rocks, frozen, strawberry, mango, watermelon. But what about an Italian margarita? I hear Olive Garden has an Italian Margarita on their menu. And I don't blame them. Margaritas are delicious. Why not create an Italian version?

What is an Italian Margarita?
An Italian Margarita is basically just a margarita with the addition of an almond liquor like amaretto. It adds a nice sweetness to the drink and that subtle almond flavor. Basically, it just gives another dimension to an already delicious margarita.
Ingredients
Tequila - I prefer to use a nice silver tequila for this margarita
Orange Liquor - Either Triple Sec, Cointreau, or similar orange liquor
Almond Liquor - Amaretto is the most common almond liquor, but any almond liquor will work nicely in this recipe
Lime juice - Freshly squeezed! This calls for 1 oz of lime juice, which I've found is about the amount found in a small lime
Salt and Sugar (optional) - You can rim the glass with salt and sugar if you like. It's up to you! It makes it seem more margarita-like, but the amaretto flavor does get a little diluted with a salt rim.
Glassware
We love to enjoy these in martini glasses! We shake them with ice and then serve up. But if you'd prefer, you can serve in a highball glass over ice.
How to make
The Italian margarita is so simple to make! If you're wanting to do a salt, sugar, or salt/sugar rim, start by prepping your glass. First, take a lime and cut it in half. Use that lime to wet the rim of your glass. Dip the rim of your glass in the salt/sugar mixture.
To make the cocktail, take your tequila, orange liquor, almond liquor, and lime juice and add to a shaker with ice. Shake until drink is cold, then strain into a martini glass.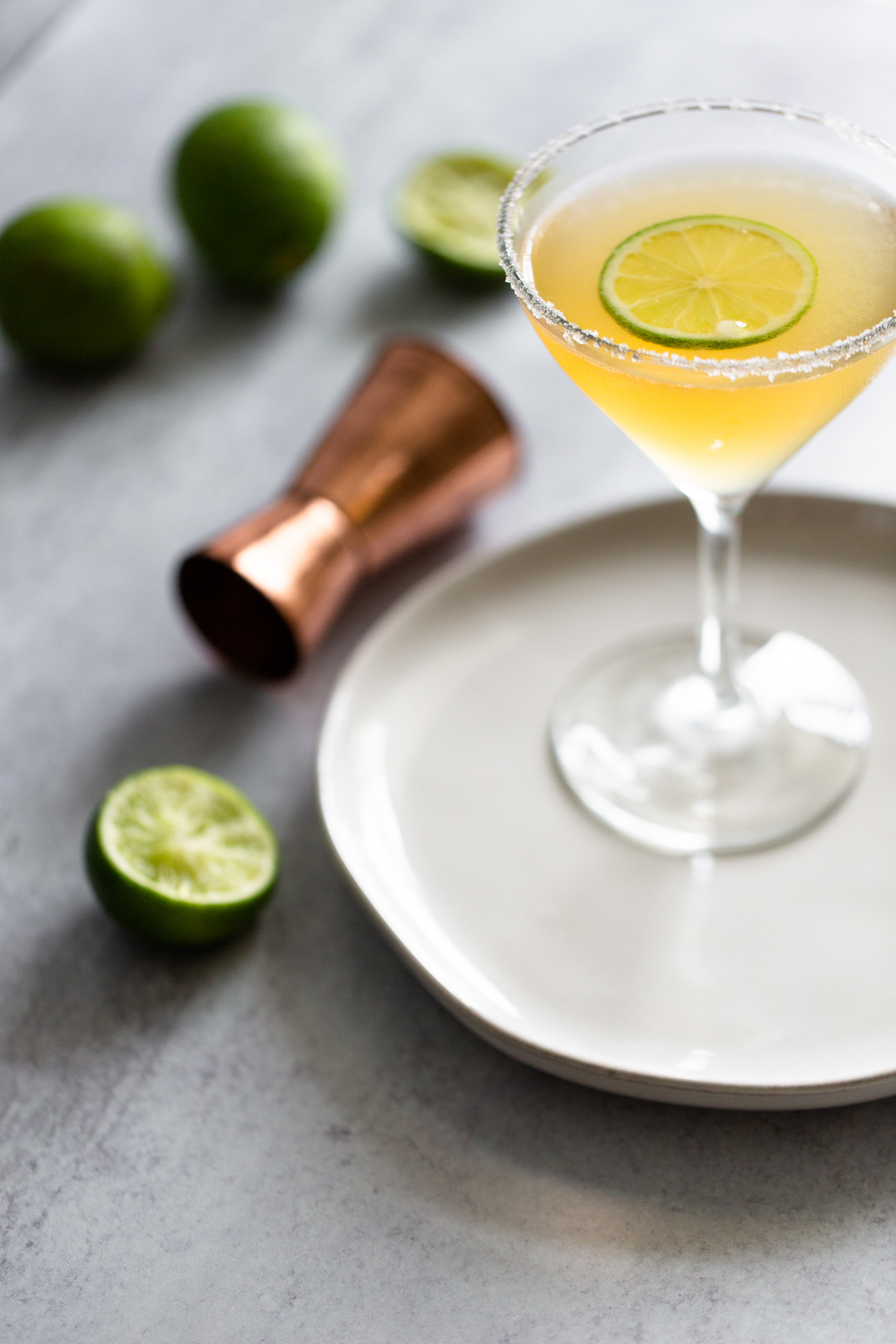 Print Recipe
Italian Margaritas
This Italian Margarita so so easy to make! It uses the addition of amaretto to provide additional sweetness and depth to this delicious cocktail.
Ingredients
1.5

oz

tequila

1

oz

amaretto or almond liquor

.5

oz

triple sec or orange liquor

1

oz

lime juice, fresh

sugar and salt

optional, for rim of glass
Instructions
If rimming the glass with salt and sugar, onto a small plate add salt and sugar and mix to combine. Take the lime and cut it in half. Run the lime over the edge of the glass to wet the rim. Dip the rim of the glass in the salt and sugar mixture. Set the glass aside.

Into a cocktail shaker, add the tequila, amaretto, triple sec, and lime juice. Add ice to the shaker.

Shake for 20-30 seconds. Strain into the martini glass.
Love this cocktail? Try these too!