Okay, so I know these days...making homemade bread is all the rage. Yeast and flour are selling out in stores. And maybe you're one of the lucky ones to have stockpiled some! Or grabbed some. We are guilty of grabbing a 25 lb bag of flour at Costco that we can't wait to use.
Here are two scenarios:
You're a pro at making bread. Fantastic. You've made loaves. You have bread for DAYS AND DAYS. But oops. You've made too much bread. And you've run out of space in your freezer. What to do with some of this leftover bread?
You're a novice at making bread. Maybe you're making bread for the first time. And oops. It did not turn out how you planned. It's too dense. Kind of tough. I mean, I GUESS you could eat it. But it's really not great. You need more practice.
Either way, here's five ways to rescue that bread! Either by using leftover bread since you made way too much, or by using bread that just didn't turn out right.

French Toast
I LOVE French Toast. Soak some bread in eggs and milk or cream and cook it up. Yum. Top with syrup, caramelized bananas or other fruit? SO good. Especially these days where you can't go out for brunch and have to cook brunch at home.
The basics are: dip in some beaten eggs and a bit of cream or milk. Sear on a pan or a griddle. Serve with fresh fruit, powdered sugar, or syrup. Pat yourself on the back.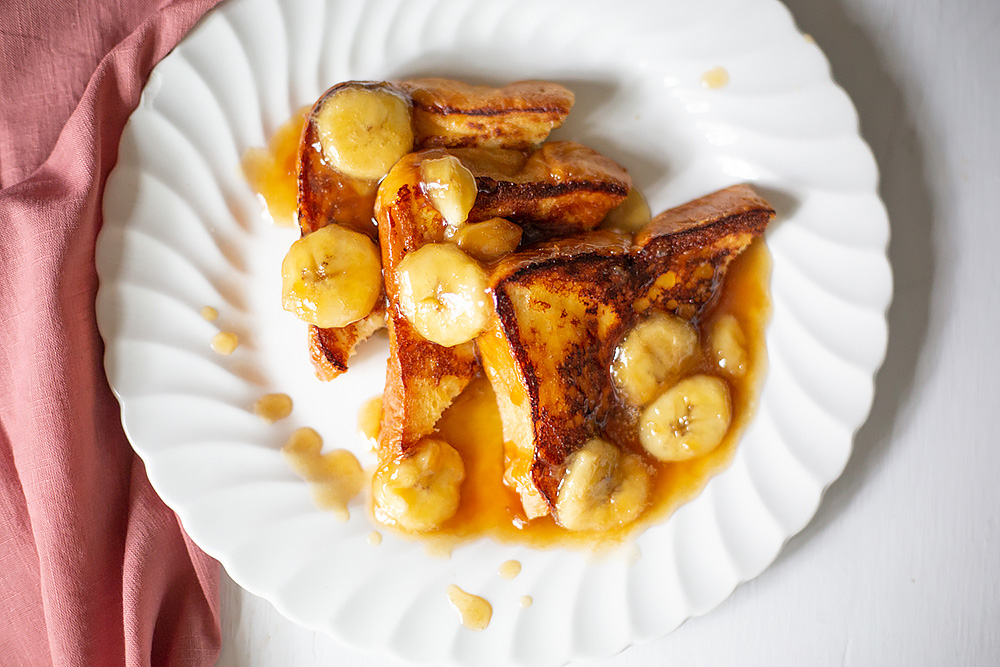 If you're looking for a specific recipe, here are two options:
Bread salad (aka panzanella)
Panzanella is a great way to use up leftover or stale bread (especially if your bread has turned out too dense!) You kinda want hard, crusty bread to combine with the other ingredients.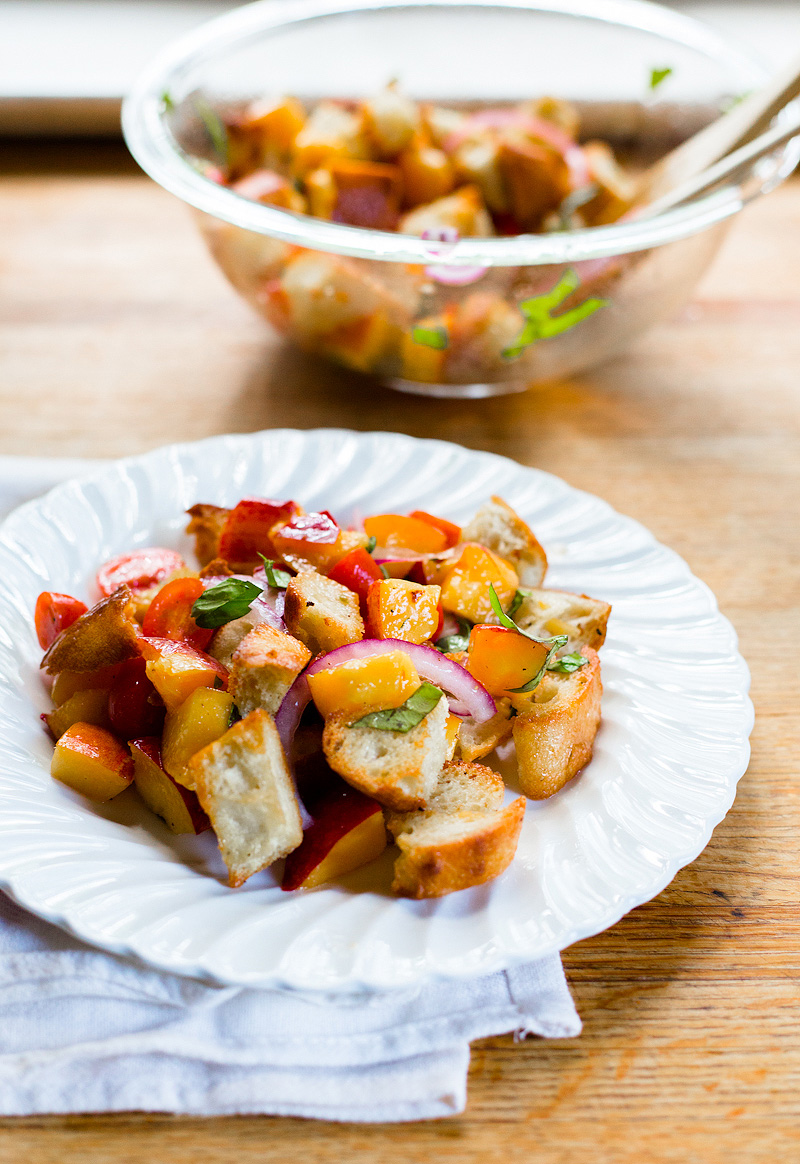 Here's our recipe for peach panzanella with tomatoes, but of course, you can use whatever you have around your house to make a delicious panzanella.
Homemade Croutons
We don't have a specific recipe on our site for croutons (at least not yet), but here's a great post on how to make them - https://www.gimmesomeoven.com/how-to-make-homemade-croutons/
Bread pudding
Bread pudding is SO delicious and wonderful for breakfast for dessert. It's where you have chunks of bread baked in a sweet, custardy mixture.
Here are two options!
Crostini
I love crostini! It's such an easy dish and so customizable. Just brush some leftover bread slices with olive oil, toast up in the oven, and top with whatever you want. You can top with ricotta, goat cheese, honey, cucumber slices, tomatoes, smoked salmon, etc. Basically whatever you have around and what sounds good to you.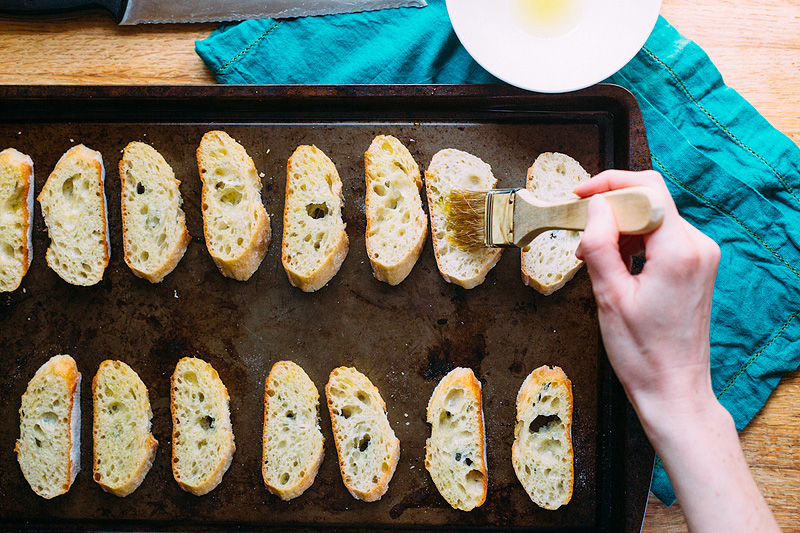 Here's our recipe for Smoked Salmon Crostini with Goat Cheese.
And there you have it! 5 ways to use up that leftover (or failed attempt at) bread.