It's summer and that means peach season! And the start of something new Josh and I want to do on the blog. So every once in awhile, we're planning on taking an ingredient or dish and making a his take and a her take on it… and hopefully no mis-takes! (Sorry, I couldn't help myself). So this week, we bring to you peach recipes from both of us! First up, mine… a delicious, summery peach panzanella salad.
Have you ever heard of panzanella? It's basically a salad made with stale bread. Last summer, we went to a going away potluck for a neighborhood friend and the host made a peach panzanella salad. I kept going back for seconds, then thirds, then fourths…

So I knew this summer, I needed to make a version of it. And I came up with this one that is a winner! I love the different textures in it. The crunchiness of the bread, the crispness of the tomatoes, the juiciness of the peaches all seem to work together in harmony. The flavors meld so nicely together too. The sweetness of the peaches, tartness of the white balsamic vinegar, slight spiciness of the onions. It really is just the perfect summer salad.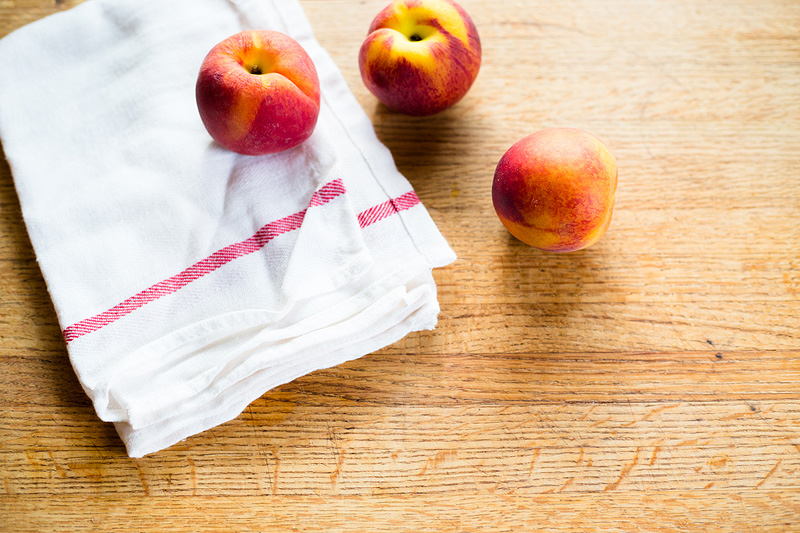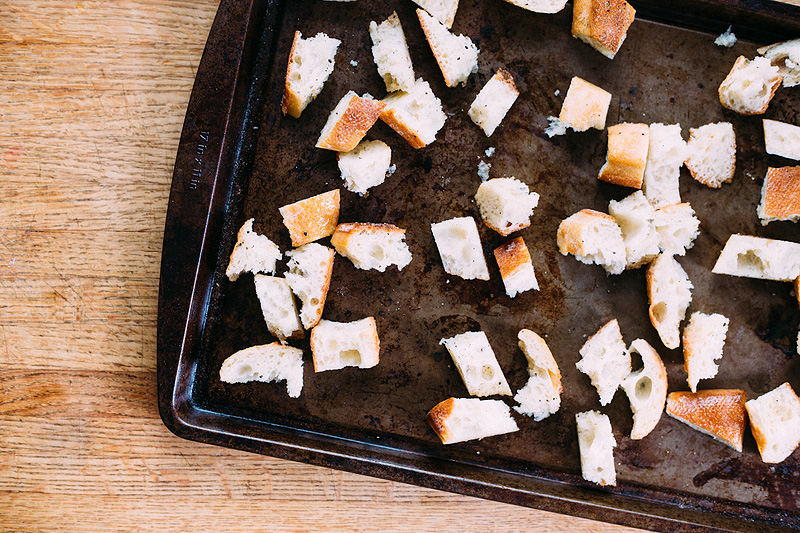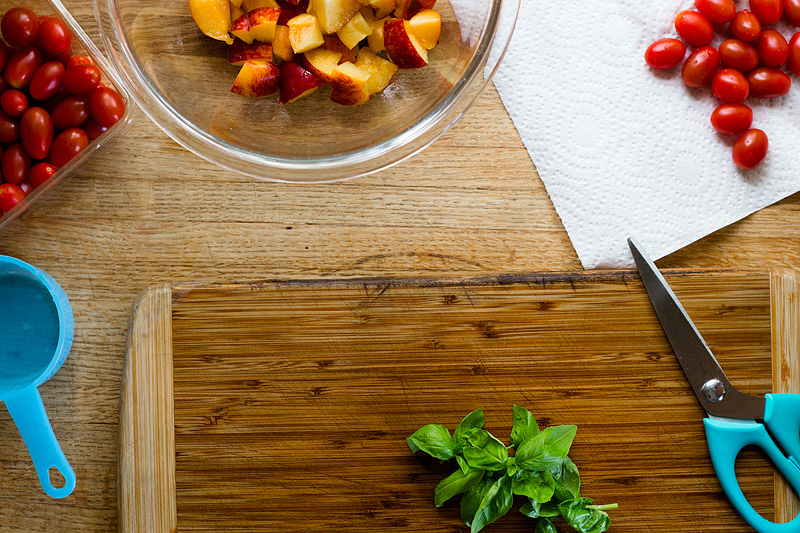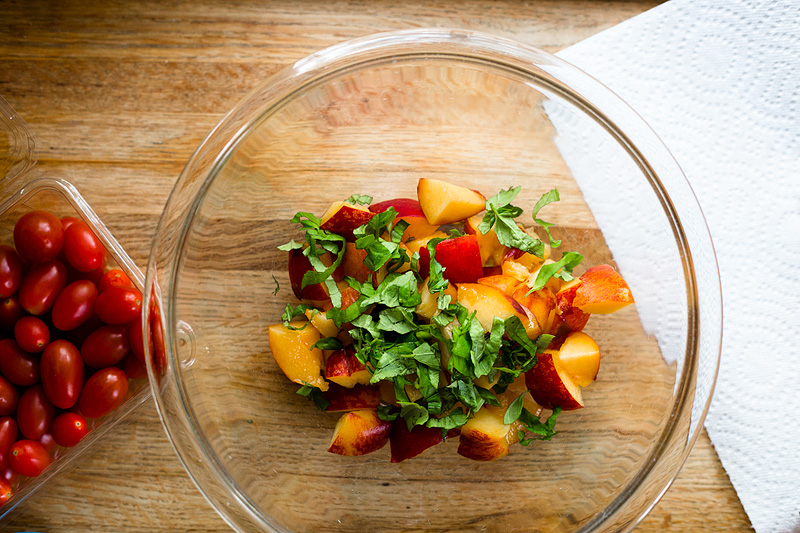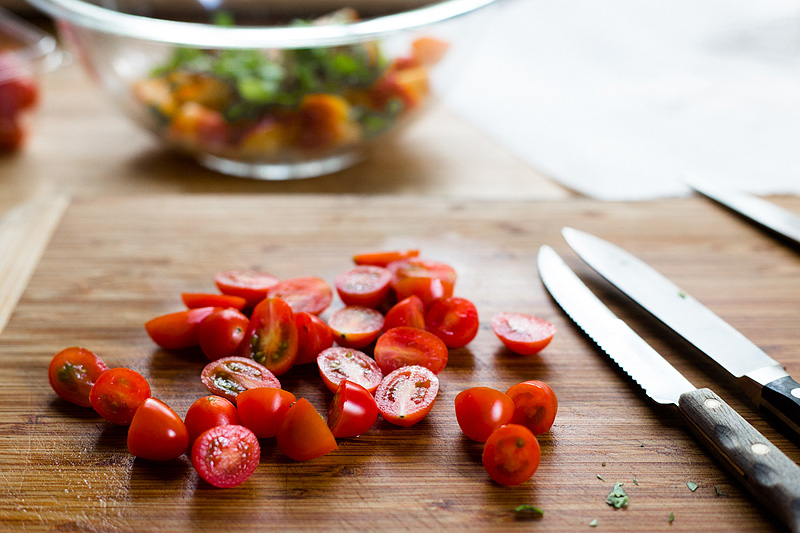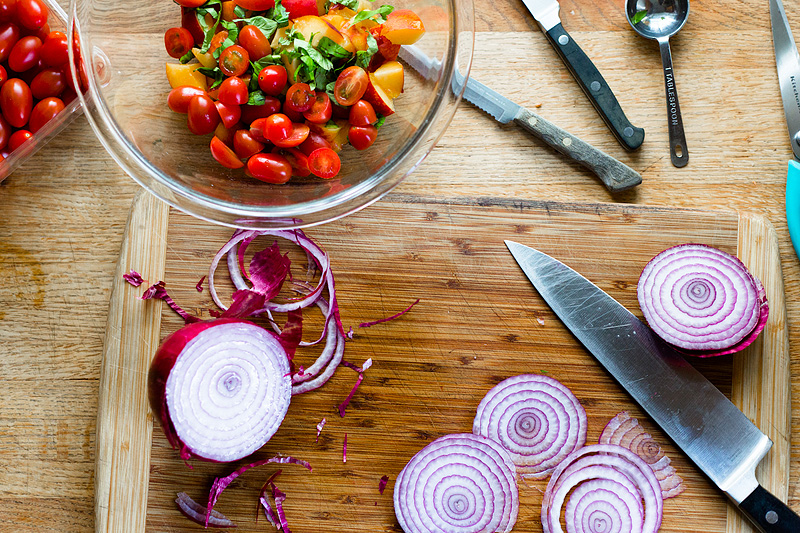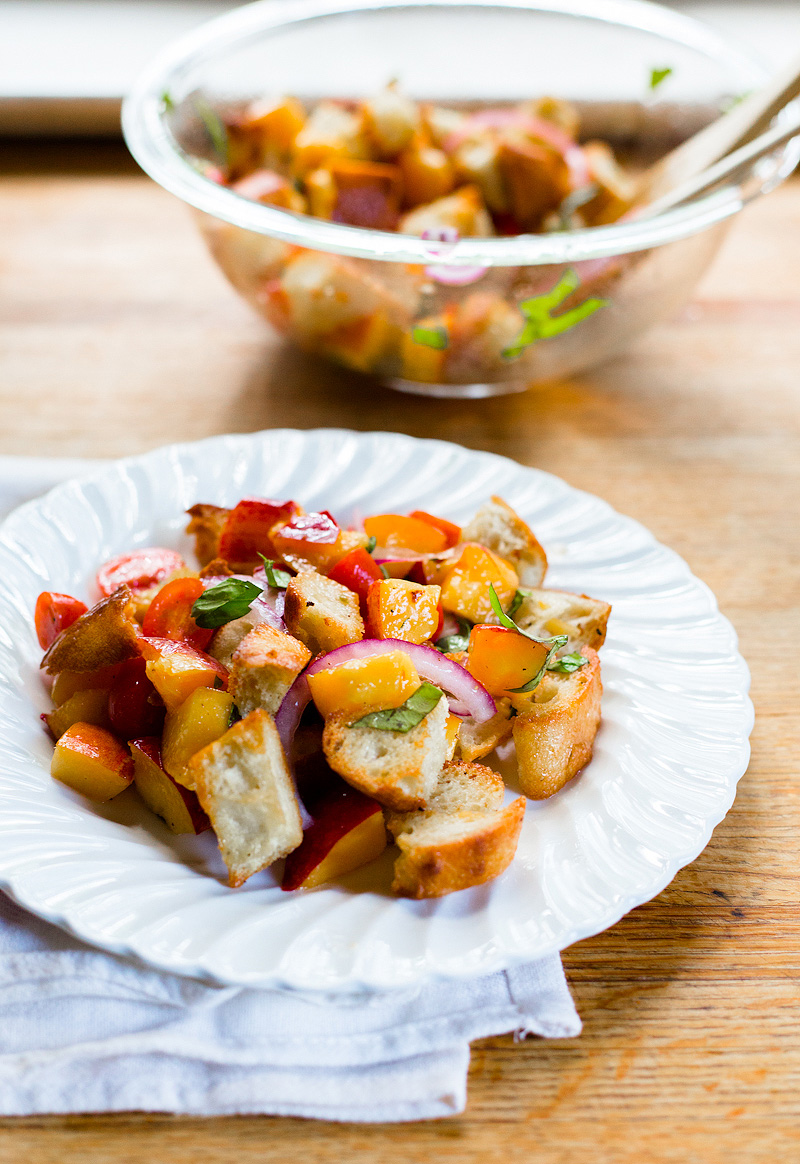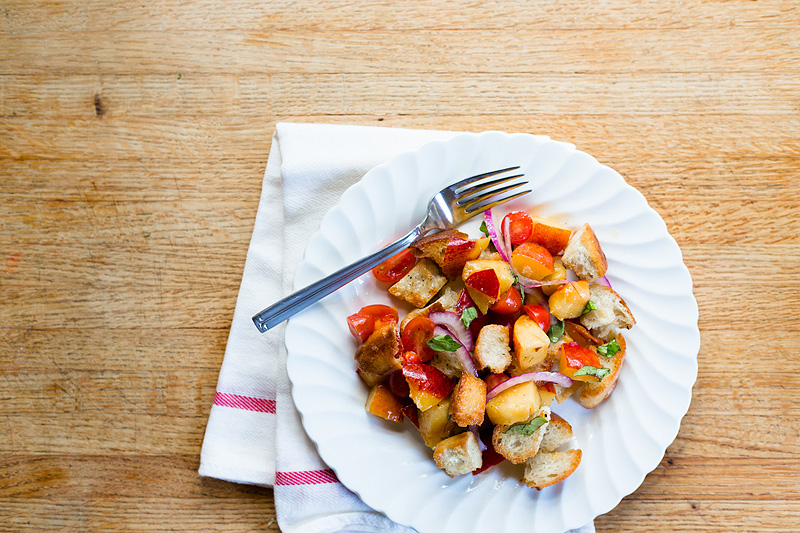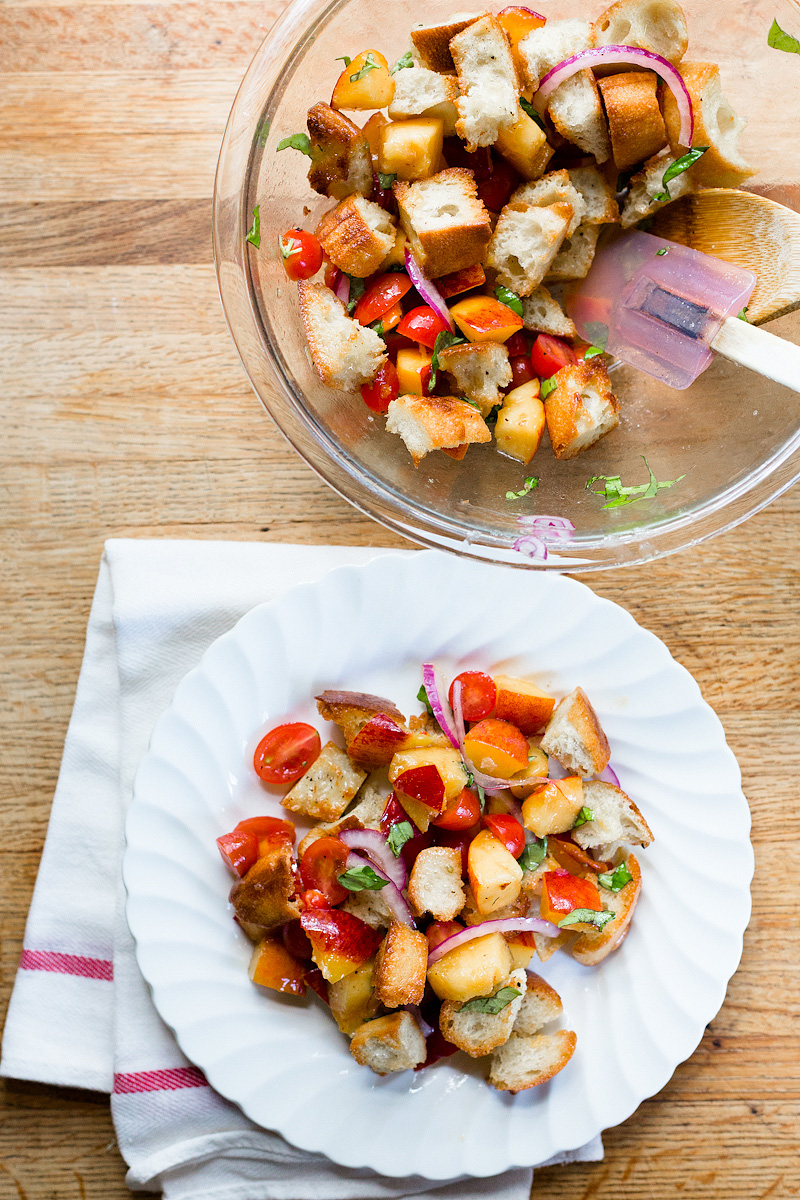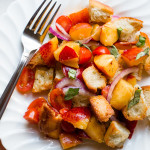 Print Recipe
Summer Peach Panzanella
Ingredients
1/3

stale baguette or ciabatta loaf

4

tbsp

olive oil

3

small peaches

pitted and cubed

1/2

cup

cherry tomatoes

halved

2

tbsp

freshly chopped basil

1/8

cup

thinly sliced red onion

1 1/2

tbsp

white balsamic vinegar

Salt and pepper to taste
Instructions
Preheat the oven to 425 degrees

Cut/tear the loaf into small cubes. Toss together the bread cubes with 2 tbsp olive oil in a bowl and a light sprinkling of salt and pepper. Spread onto a baking sheet and roast until crisp, about 5-7 minutes.

Prepare and cut the peaches (small cubes), tomatoes (halved), basil (chopped into ribbons) and red onion (very thinly sliced).

In a bowl, combine the peaches, tomatoes, basil, red onion. Add 2 tbsp olive oil and 1 1/2 tbsp white balsamic vinegar. Add salt and pepper to taste.

Add the bread cubes to the bowl and toss to combine.