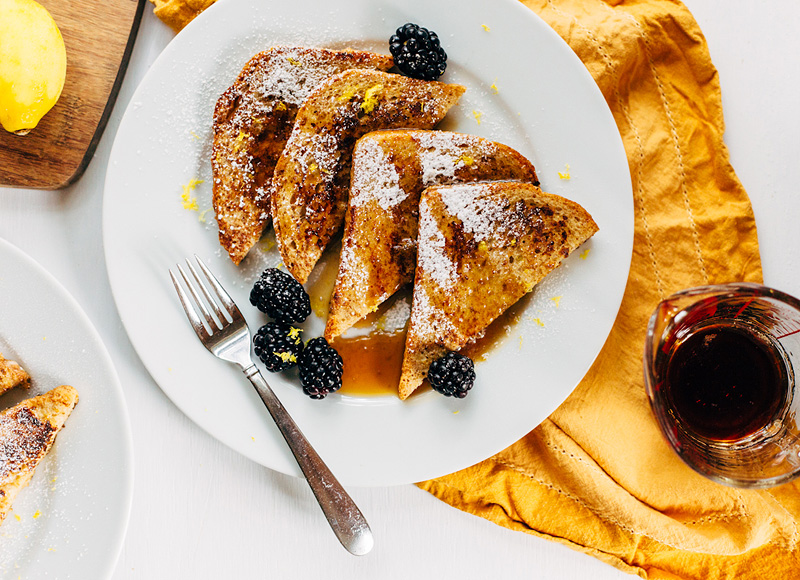 Losing a parent is hard. Today would have been my dad's 68th birthday, but we lost him to cancer a little over six months ago. It was one of those situations where we found out he had was sick, and just over two weeks later, he was gone. So quick. And while I would have loved for him to live to be at least 90, I'm happy he did not suffer for too long and we got to say our goodbyes and be by his side a lot of those two weeks.

I've been wanting to write a post about him. I thought about doing it on Father's Day, but it just seemed too soon. So here were are now.
Of course, this is primarily a food blog, and I've been thinking about what I could post to tie into what my dad liked to eat. But it's been hard. My dad was a very picky eater. Meat and potatoes were his thing. He would eat salads… but really only if they were just lettuce and had no salad dressing. He didn't like pizza. He didn't like tacos. He wouldn't eat most of the things I make for dinner now.
Then it hit me. When I was in high school, sometimes I would decide to make French toast at night if I wanted a snack. No one else in the house would want any, except for my dad. So I'd make French toast for the two of us.
So that's what I'm sharing with you today. A version of the French toast I would make for us, made slightly fancier with lemon zest and blackberries.
Happy Birthday, Dad.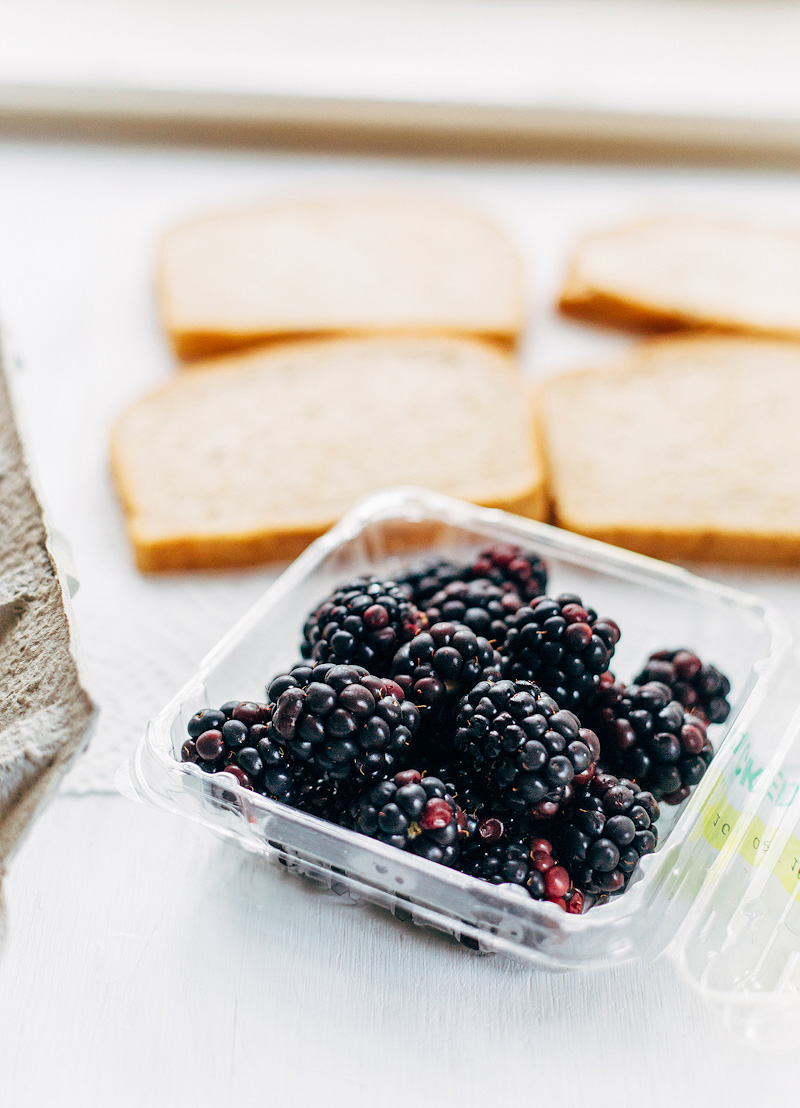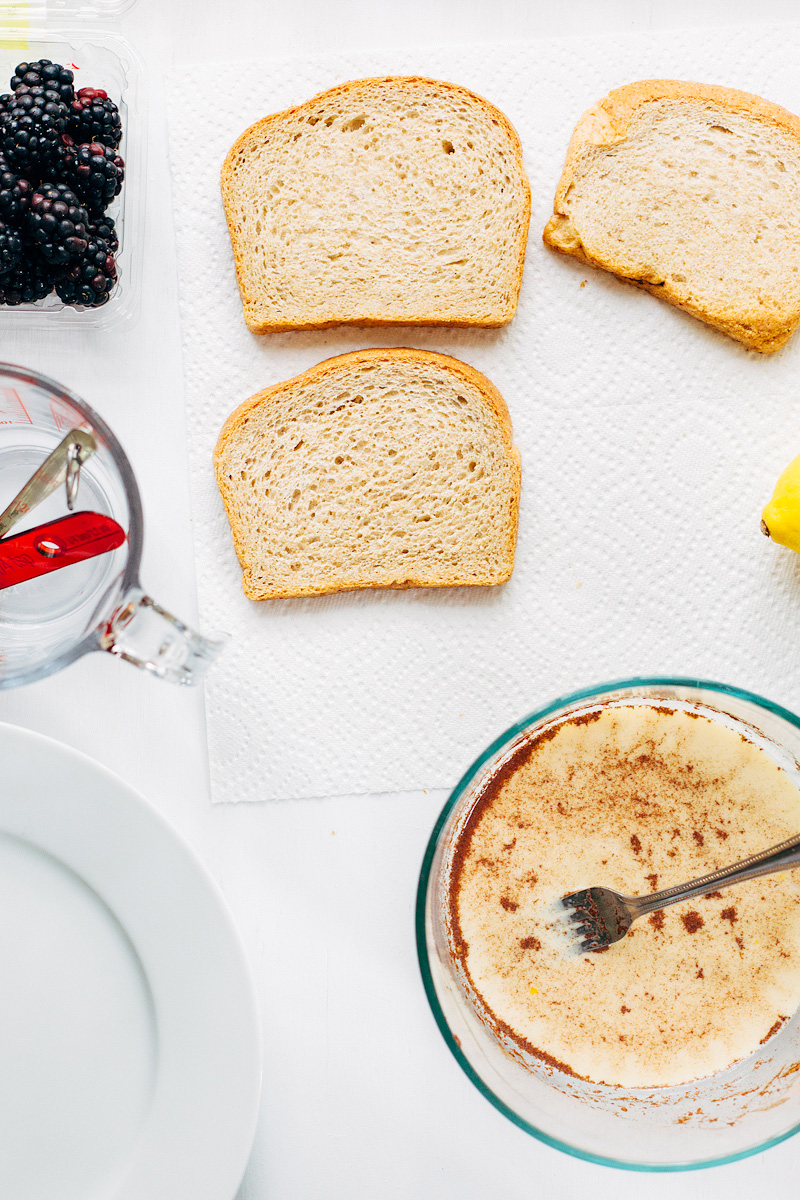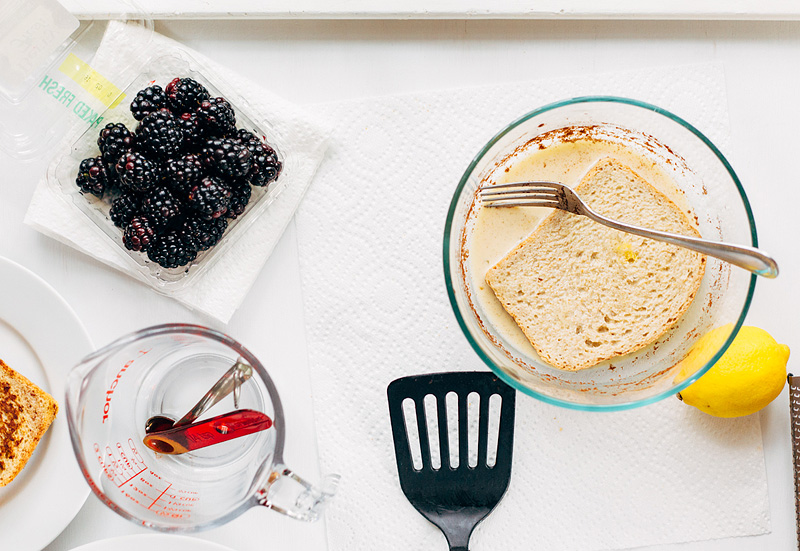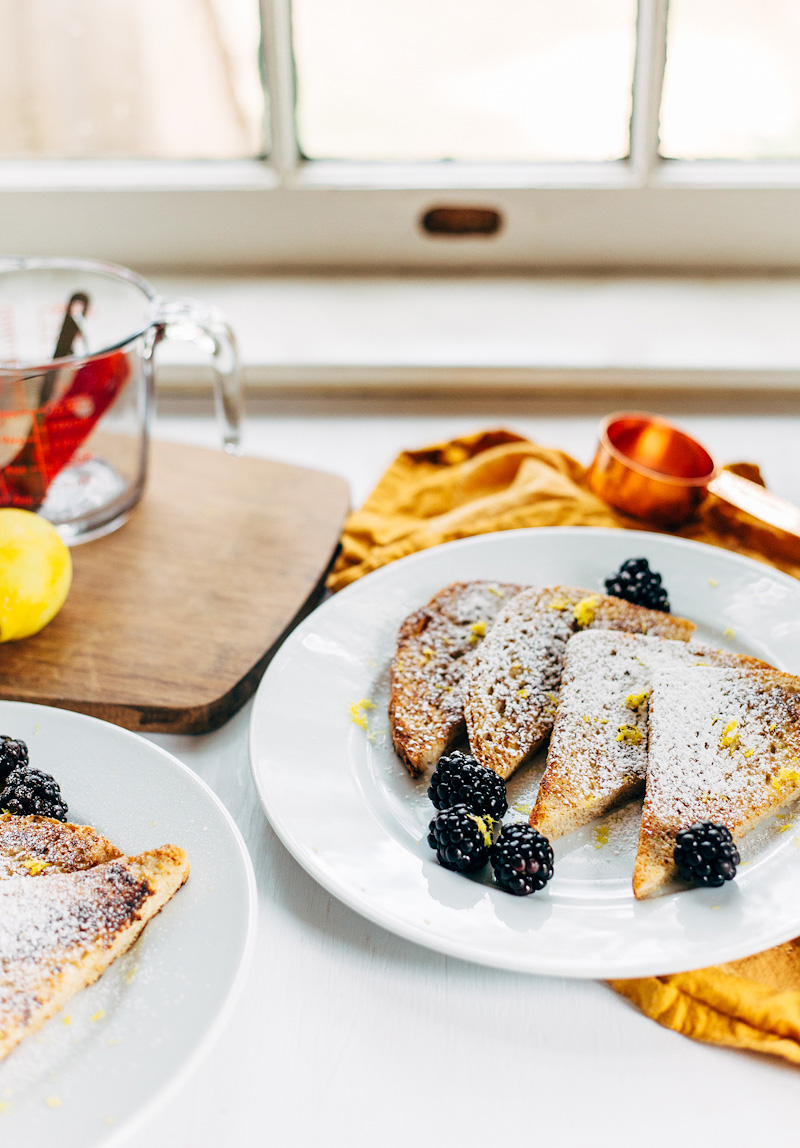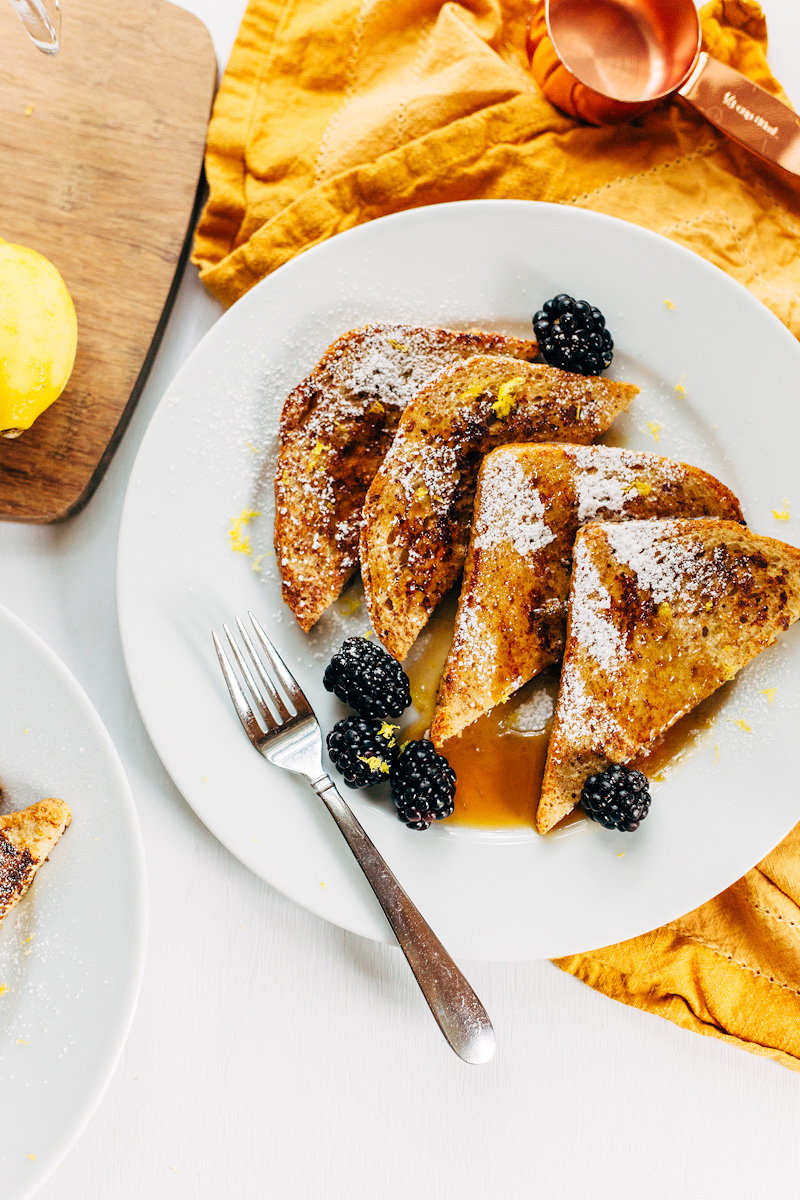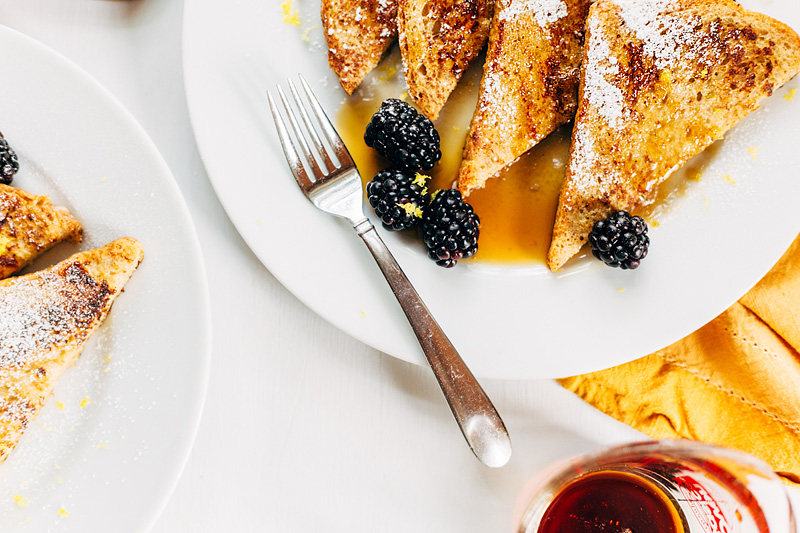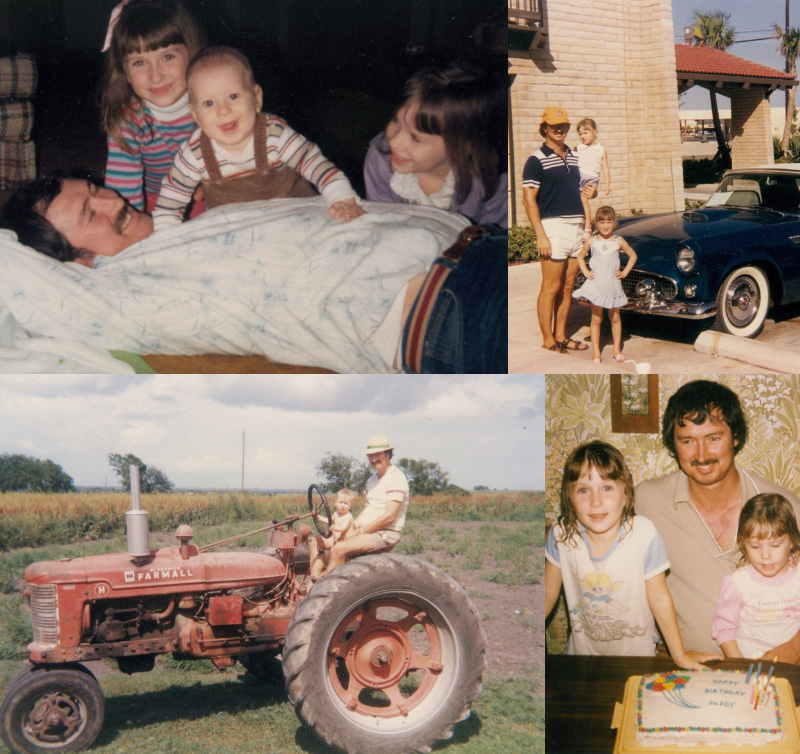 Print Recipe
French Toast for Two
Ingredients
4

slices

sandwich bread

2

eggs

1/2

cup

whole milk

1/2

tsp

vanilla

1/4

tsp

cinnamon

zest of 1 small lemon

10

large blackberries

powdered sugar

maple syrup

cooking spray
Instructions
Crack eggs into a large bowl, preferably with a flat bottom (this will allow for easier dipping). Add the milk, vanilla, and cinnamon. Whisk with fork to combine.

Heat medium skillet over medium heat. When warm, coat lightly with cooking spray.

Dip a piece of bread into the liquid mixture. Turn over and make sure both sides are coated.

Place into the pan and cook each side until lightly browned, and then set aside. Repeat with the other three pieces.

Slice each piece of toast diagonally and arrange onto two places. Zest half of the lemon over one plate, and half over the other plate. Add 5 blackberries to each plate. Sift powdered sugar over the French toast, then add warm syrup as desired.