This homeade breakfast tostada is topped with fresh avocado and a fried egg. It makes a homemade dish that is easy, crispy, and flavorful.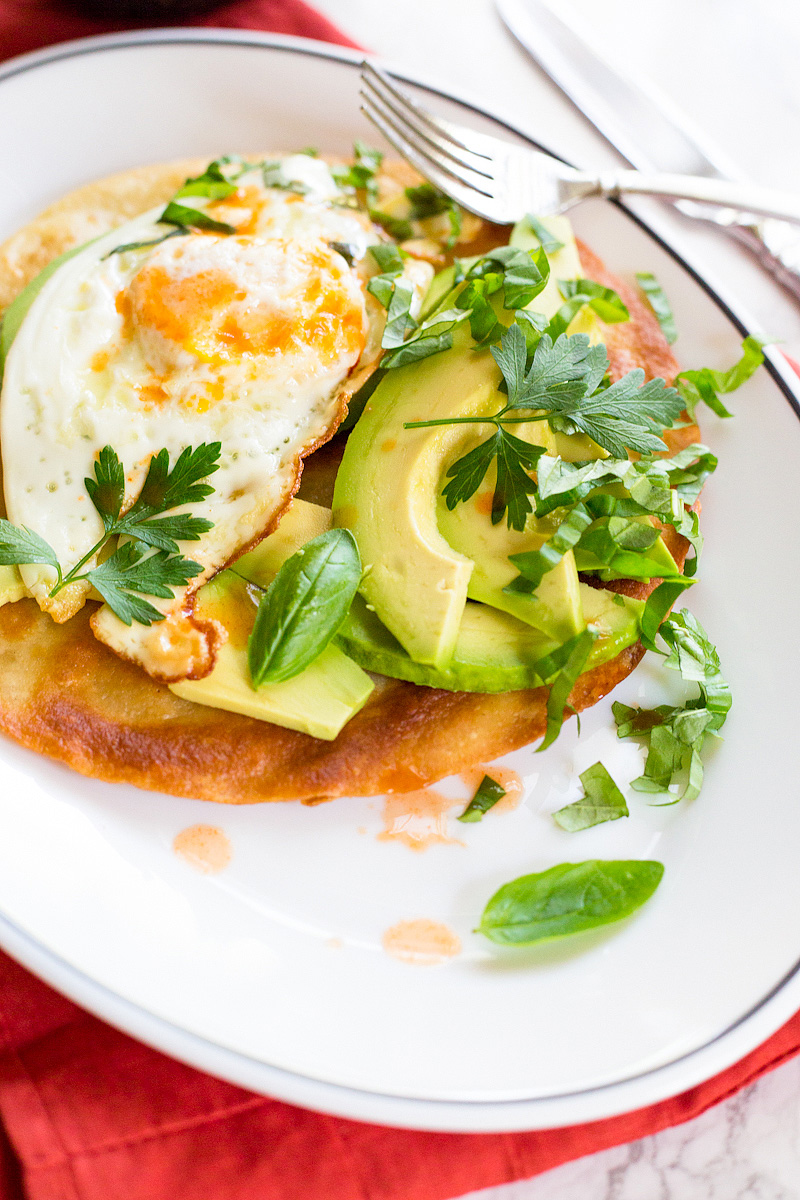 Are you a sweet or savory breakfast person?
I'm a little bit of both. But there are days where I want something crispy that's topped with a fried egg.
Sure, toast is great, but tortillas are better. And when I can crisp up a tortilla, then top it with whatever I want, and eat that for breakfast, it's hard to imagine anything tasting better.
Luckily, this homemade breakfast tostada recipe is really easy to make.
Just fry up a tortilla, fry up an egg, slice an avocado, and top with stuff!
Scroll down for the exact recipe for the breakfast tostada, but the great thing about it is you can modify it to what you like, or what you have in your kitchen!
Ingredients
Tortilla - Corn tortillas work great for frying into tostadas! I used a corn/flour mix tortilla, which also worked well.
Avocado - It's hard to get avocados at that perfect amount of ripeness, but it's so great when you do! If you happen to have an overripe or underripe avocado, put in in a bowl with a little lemon or lime juice, smash it up, and then spread that on the fried tortilla.
Egg - When you're making eggs the star, it's great to use a high-quality egg like a cage free, or pasture raised egg. If you don't have access to those, a regular egg will do too.
Oil - You'll need a little bit of oil for frying the tortilla. I used olive oil, but you can use canola oil, vegetable oil, sunflower oil, etc.
Fresh herbs - I topped my tostada with a bit of basil and parsley. If you're a cilantro lover, that would make an excellent topping!
Hot sauce - I love the bit of vinegary goodness and spiciness that a few dashes of hot sauce bring to this dish.
Salt and pepper - for seasoning!
Recipe variations
The nice thing about this breakfast tortilla is you can really make it your own based on what you like! Here are some suggestions
Refried beans - refried regular or black beans are a great addition! They can even go in place of the avocado, if you don't have (or don't like) avocados. They bring in that same level of creaminess that an avocado has.
Eggs - this recipe uses a fried egg, but if you don't like fried eggs, use scrambled eggs or leave the egg off all together.
Cheese - This breakfast tostada would be delicious topped with cheese! My suggestions would be some nice sharp cheddar, some cojita or queso fresco.
Jalapenos - If you like spicy food, you can use fresh or pickled jalapenos as a topping!
What to serve with the tostada
The great thing is, the breakfast tostada is a meal in itself! But if you're wanting to serve alongside other dishes, here's a few ideas:
How to make the breakfast tostada
To make this breakfast tostada, you'll add a little oil to a skillet and heat it up. Then, you'll fry the tortilla, flipping once, until the tortilla is crispy.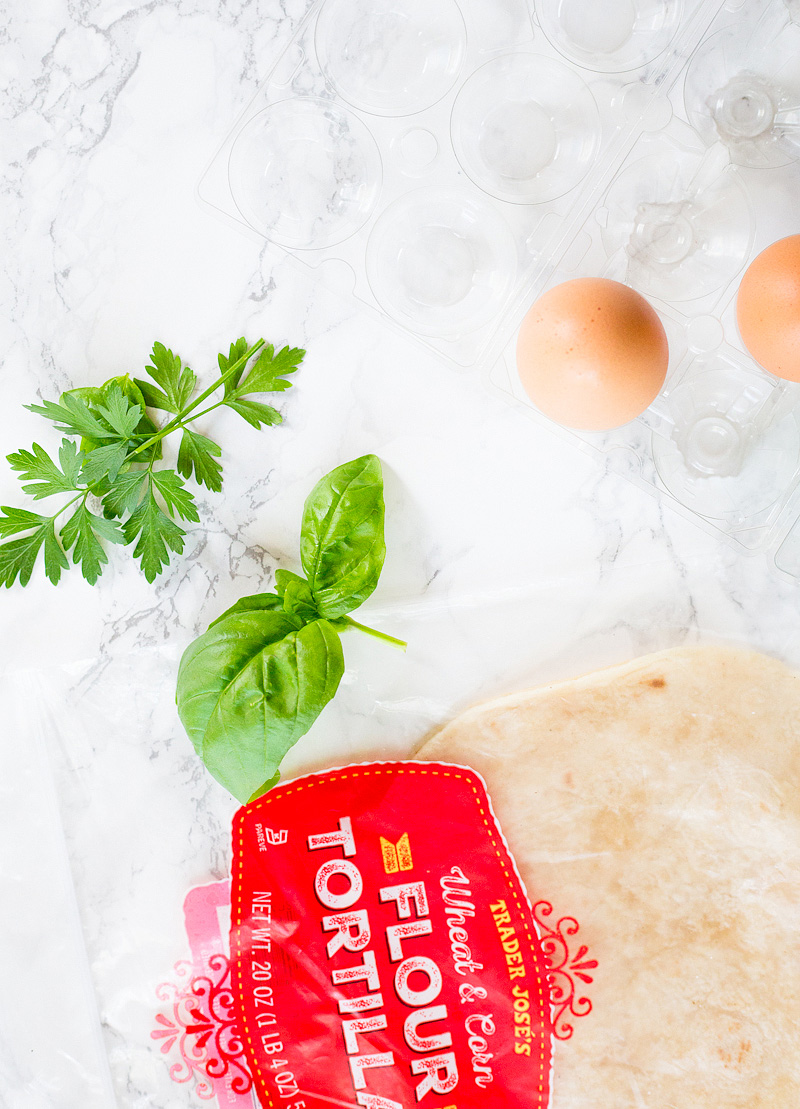 Place the fried tortilla on a plate lined with paper towels to soak up any excess oil.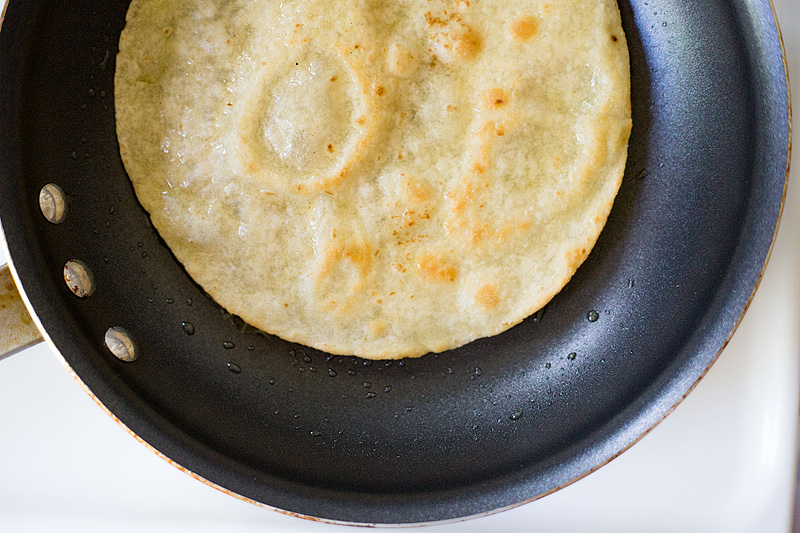 Slice up the avocado and prepare any of the herbs. Spread the avocado slices onto the tortilla.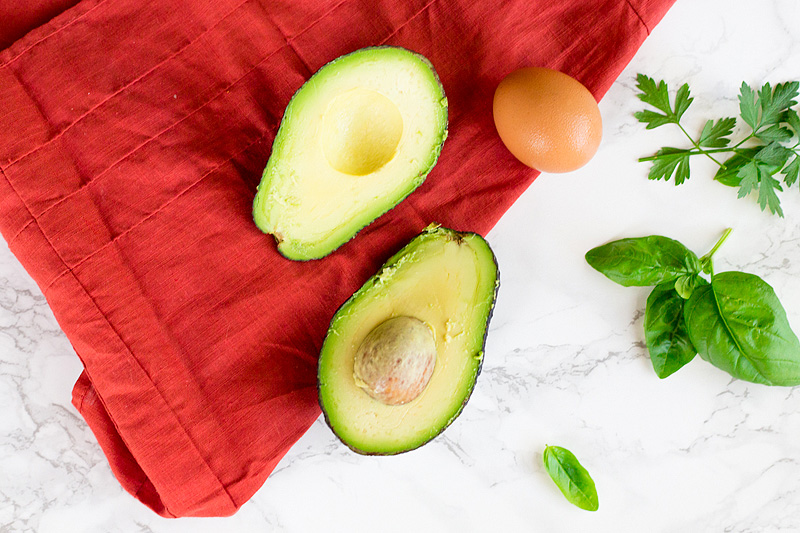 Then, fry up an egg to your preferred level of doneness (I like mine over easy!) Once the egg is done, put it on the tortilla and then top with the herbs. Top with a few dashes of hot sauce and some salt and pepper and enjoy!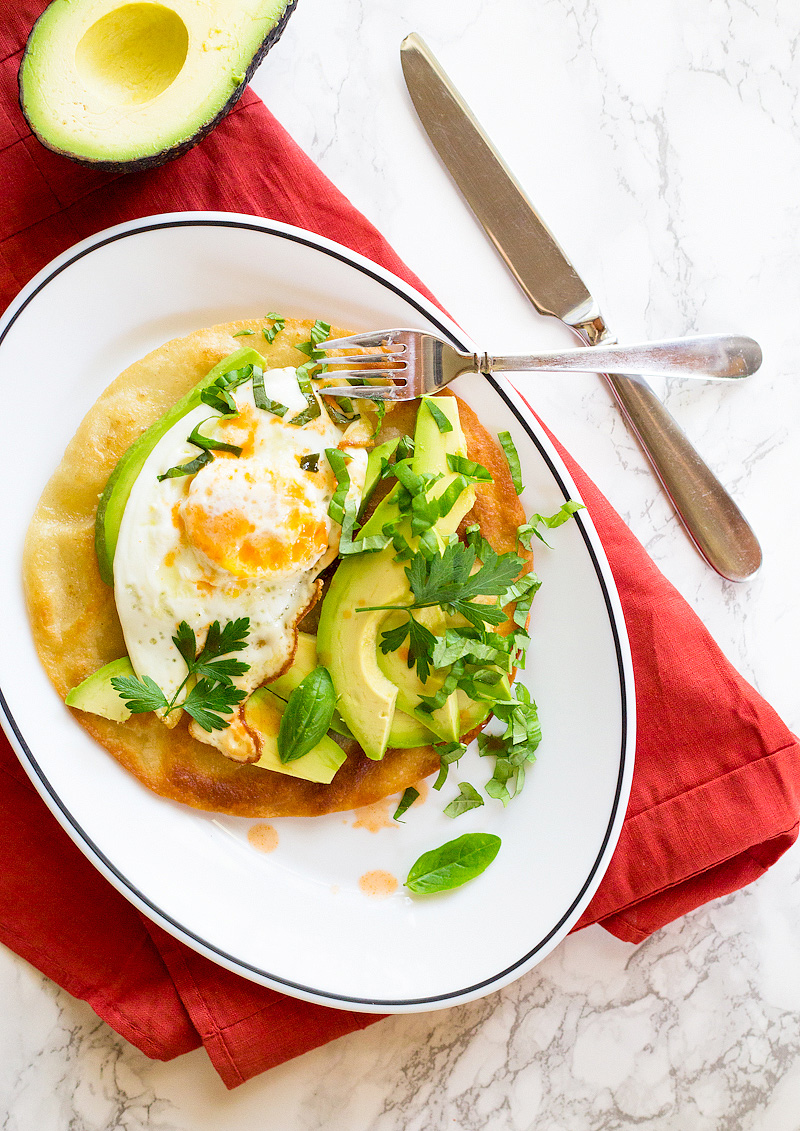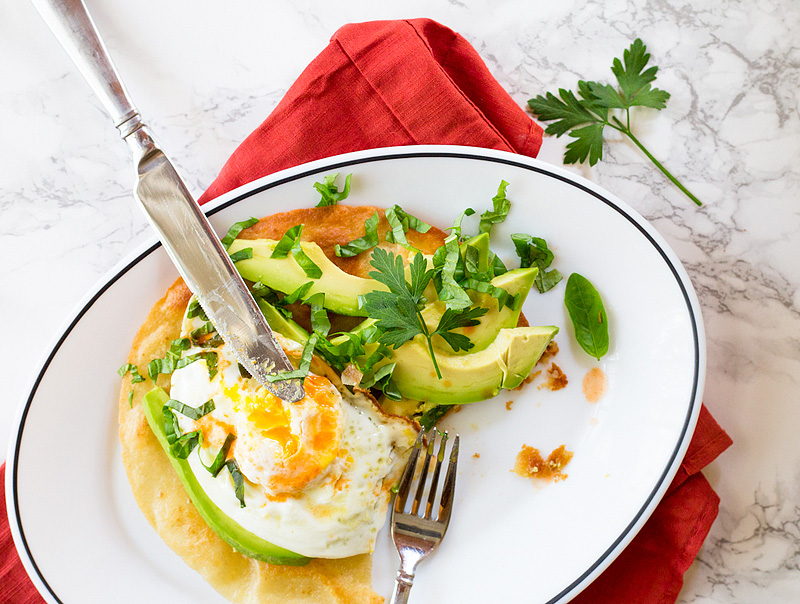 Other breakfast ideas: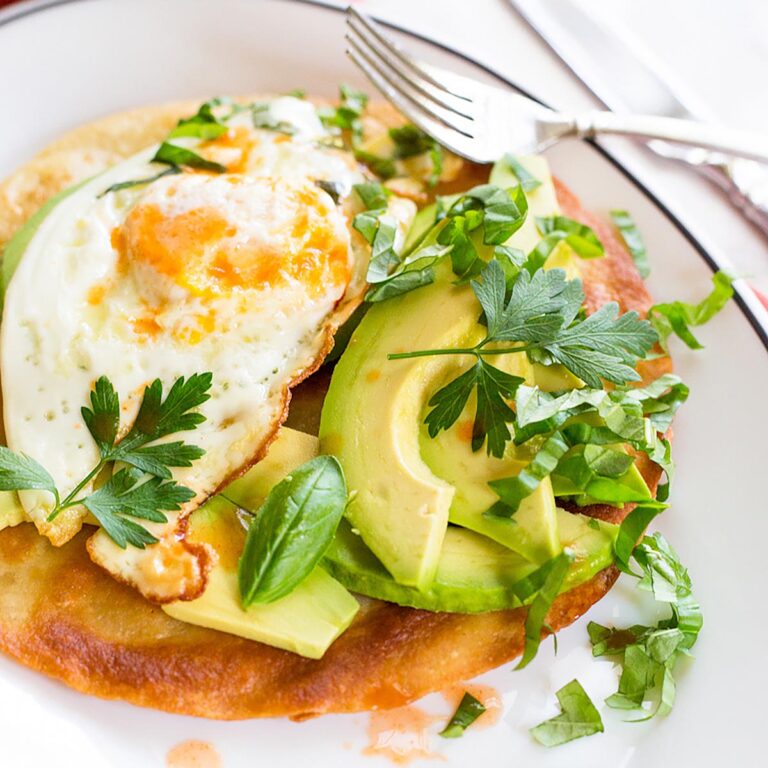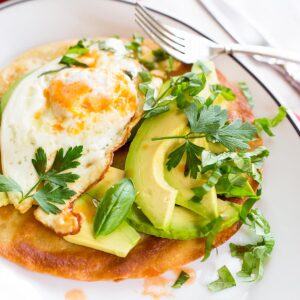 Breakfast Tostada with Avocado and Fried Egg
This breakfast tostada recipe makes a homemade dish that is easy, crispy, and flavorful. It's topped with fresh avocado and a fried egg.
Ingredients
2

tablespoon

oil

(I used olive oil)

1

Tortilla

(corn works great! I used a corn/flour one)

1

small avocado or half of a large avocado

1

egg

4

leaves

basil

2

sprigs flat-leaf parsley

Hot Sauce for topping

Salt and pepper to taste
Instructions
Heat the olive oil in a medium skillet over medium-high heat until shimmering.

Add the tortilla and fry until light brown and crispy, flipping as needed.

Drain tortilla on paper towels.

While oil is still hot, crack the egg into the skillet and fry.

While egg is frying, chop the basil and parsley.

Cut the avocado and slice.

Place the tortilla on the plate. Top with a few avocado slices. Then add the fried egg and add the rest of the avocado slices.

Sprinkle the parsley and basil over the top.

Shake a bit of hot sauce over the top.

Add a bit of salt and pepper. Enjoy!
Nutrition
Calories:
725
kcal
Carbohydrates:
32
g
Protein:
12
g
Fat:
64
g
Saturated Fat:
9
g
Polyunsaturated Fat:
13
g
Monounsaturated Fat:
40
g
Trans Fat:
0.1
g
Cholesterol:
164
mg
Sodium:
299
mg
Potassium:
1090
mg
Fiber:
15
g
Sugar:
3
g
Vitamin A:
805
IU
Vitamin C:
23
mg
Calcium:
99
mg
Iron:
3
mg
If nutrition info is shown, values are based on an online calculator and are estimates. Please verify using your own data.
Tried this recipe?
Tag @foodbanjo on Instagram and share your photos!