These days we try to eat lunch as a family. I take a break from work and we eat with Zara (the two year old) before the kids go take a nap. But I don't have a lot of time to make lunch. So I look for meals that are easy to make and don't take a lot of time. Because sometimes I only get a little time in between meetings.
So I put together a list of what we've been eating recently. In case you're in the same boat. Especially if you're tired of cooking all your meals and want something easy to feed yourself and kids mid-day.
I hope some of these ideas can help you!
Baked Sweet Potato with Bacon and Cheese - We just pop some potatoes in the oven to bake, cook up some bacon, and top with cheese. You can make this with regular potatoes, too. And if you want to make it healthier, you can always top with broccoli, black beans, or whatever you have in your house. Get creative!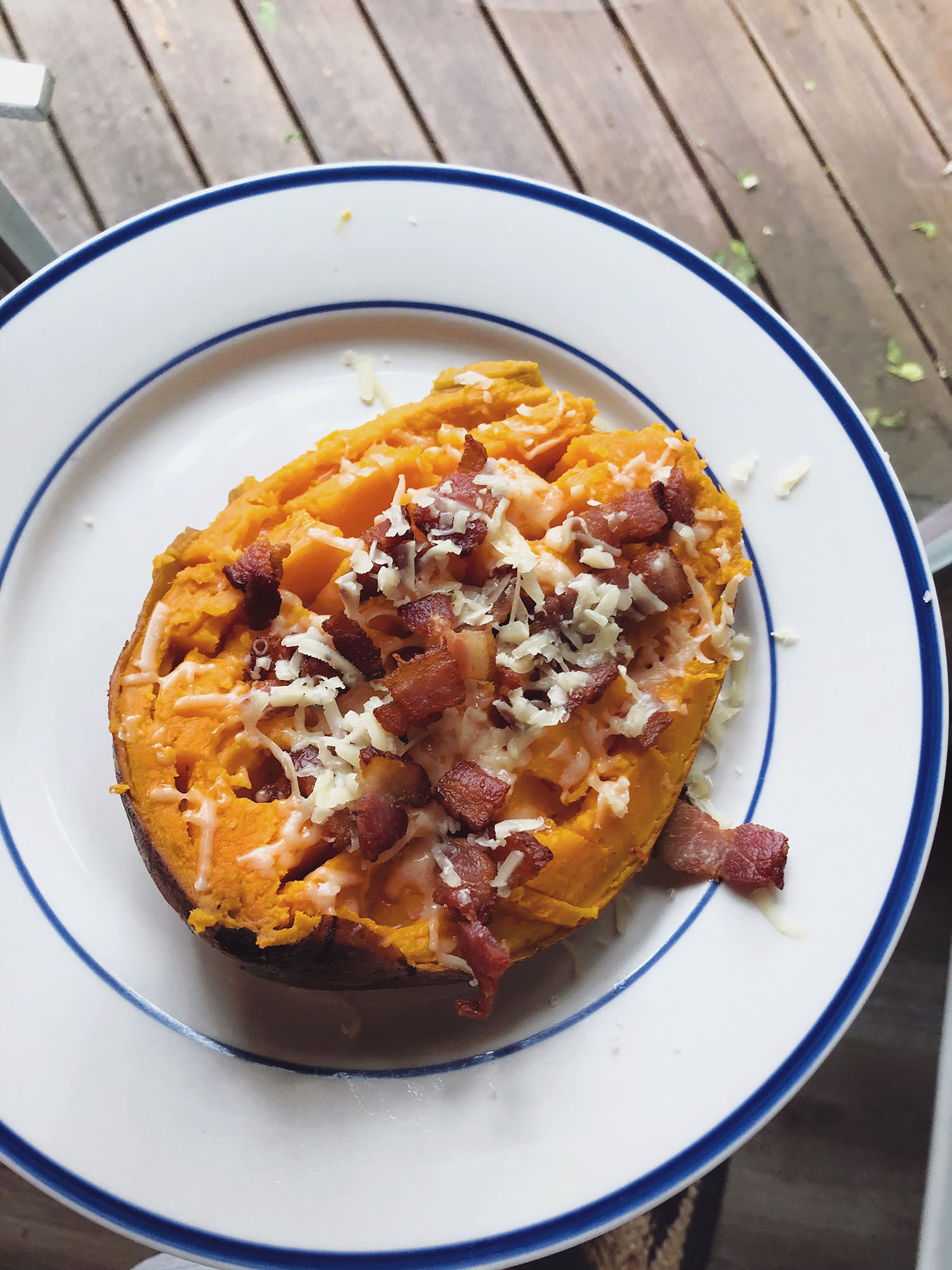 Salad - Sounds boring, sure. But salad can easily be livened up with some cheese, nuts, dried fruit, etc. Now our daughter isn't great about eating salad, but Josh and I will definitely eat some when we need a healthy meal.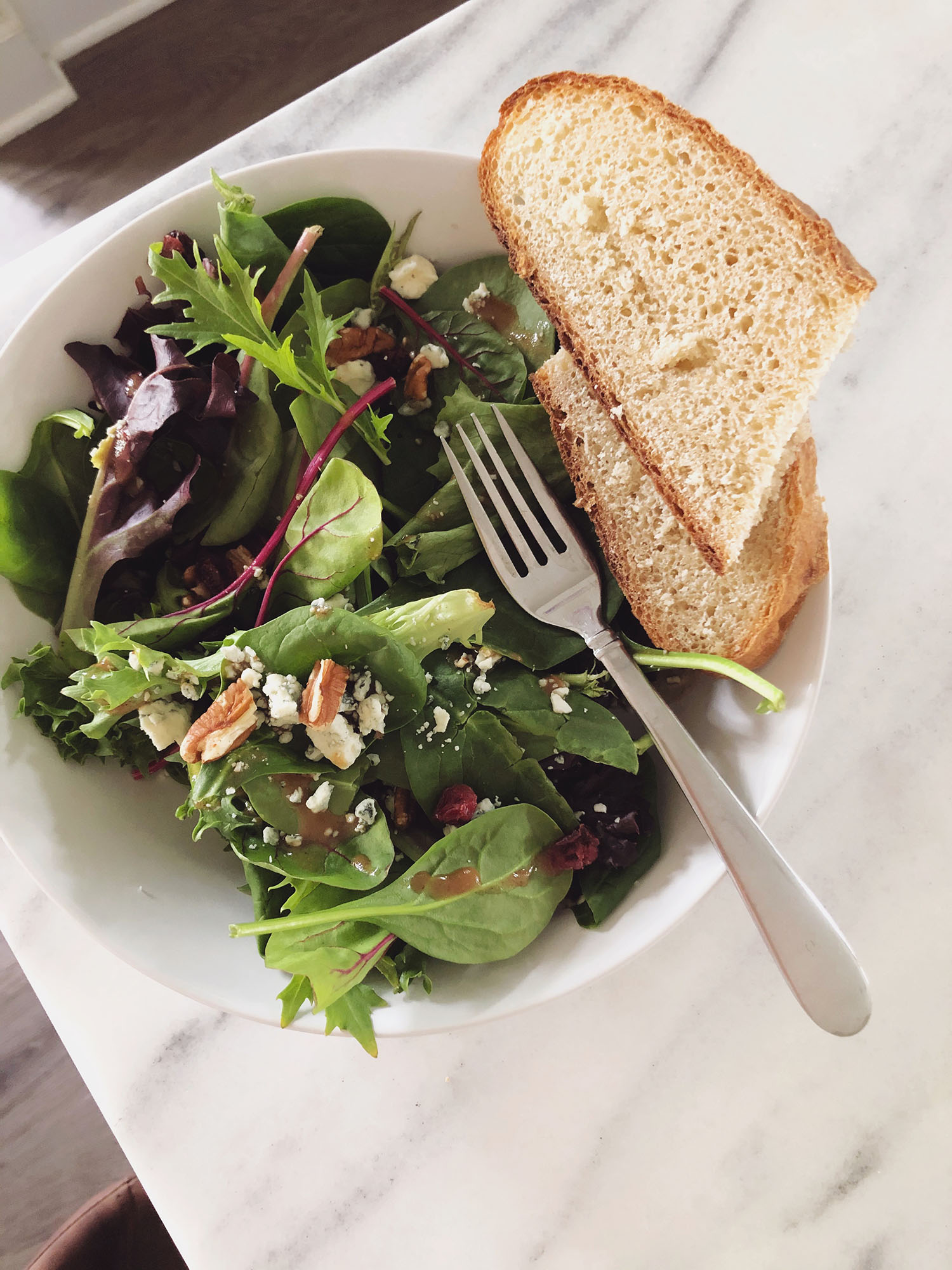 Breakfast tacos - I've made these a couple of times already. Use flour or corn tortillas, cook up some eggs, and top with whatever else you have around!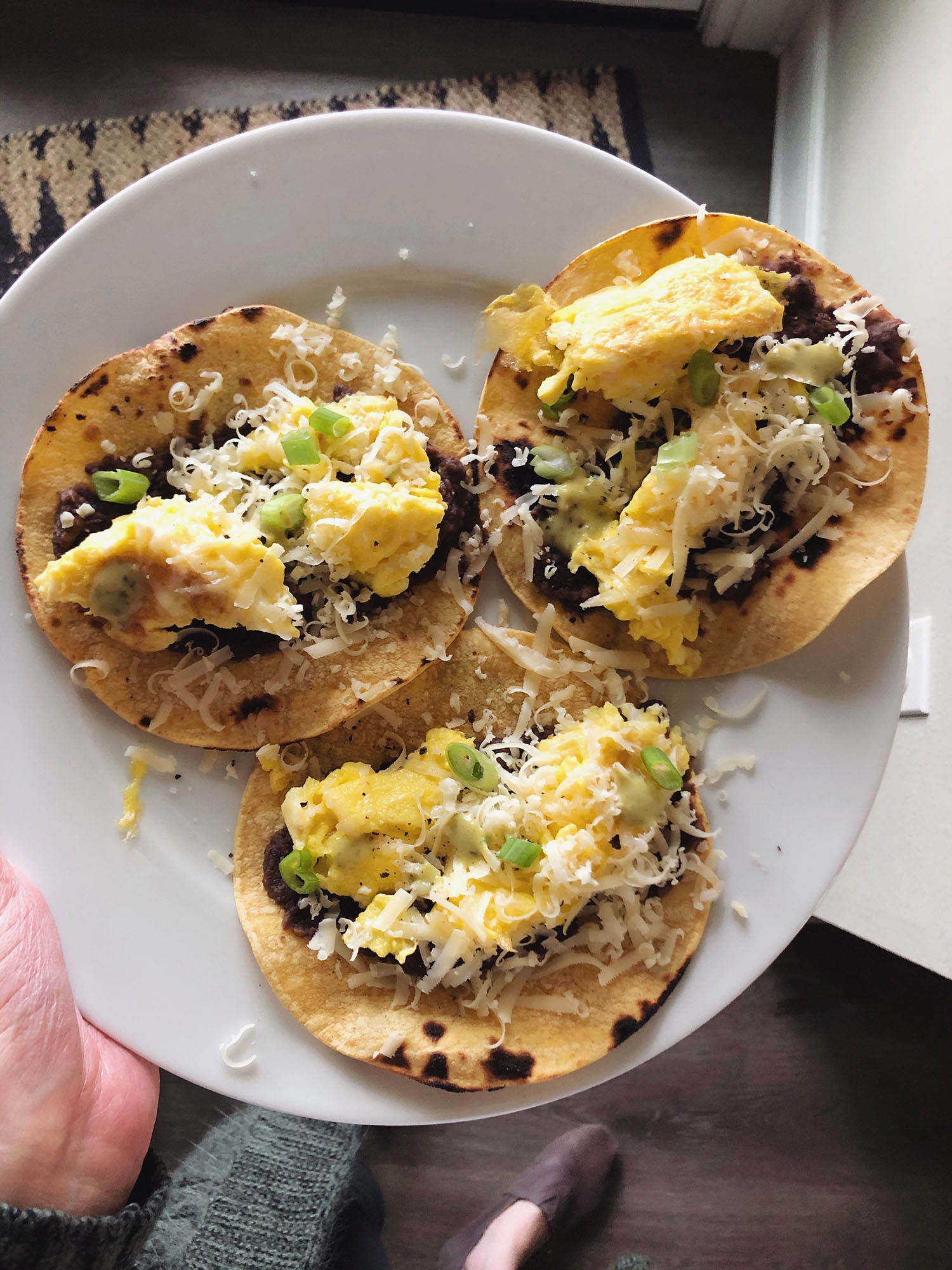 Fried rice/quinoa - This is an easy way to use up leftover rice or quinoa. I heat a little oil in a pan, throw in the leftover rice/quinoa, some frozen broccoli, and a touch of soy sauce and sesame oil. Then I scramble up a couple of eggs in there, and it's SO good.
Nachos - If you have tortilla chips around and some cheese, nachos are so easy to make and one of those meals you can top with whatever you have around.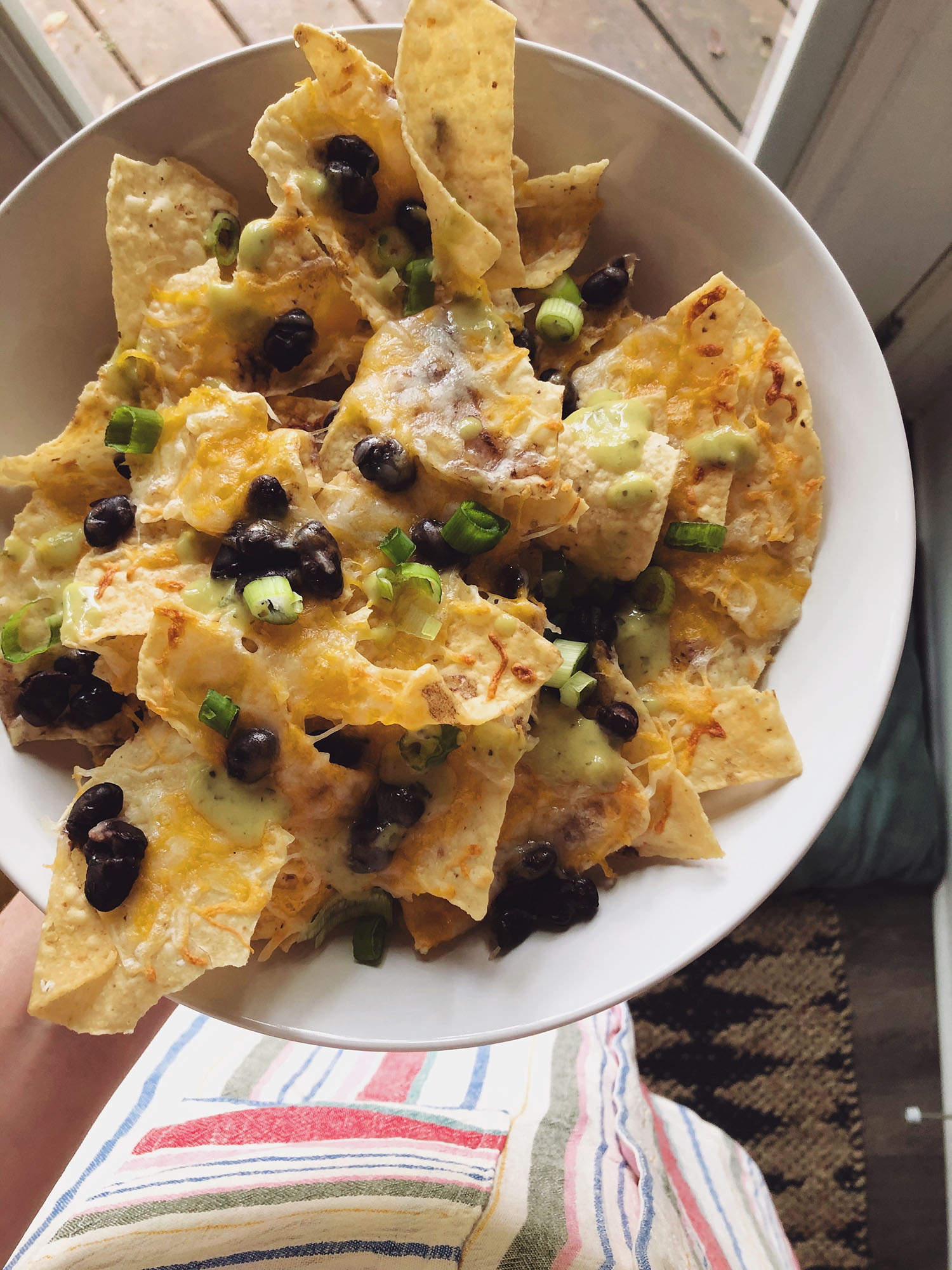 Pasta - It's easy to cook up some pasta in some tomato sauce and top with cheese. Or toss with some olive oil and cheese. And maybe throw in broccoli or butternut squash. Lately, we've been loving this easy pasta bake and this pasta with butternut squash (we used leftover butternut squash!)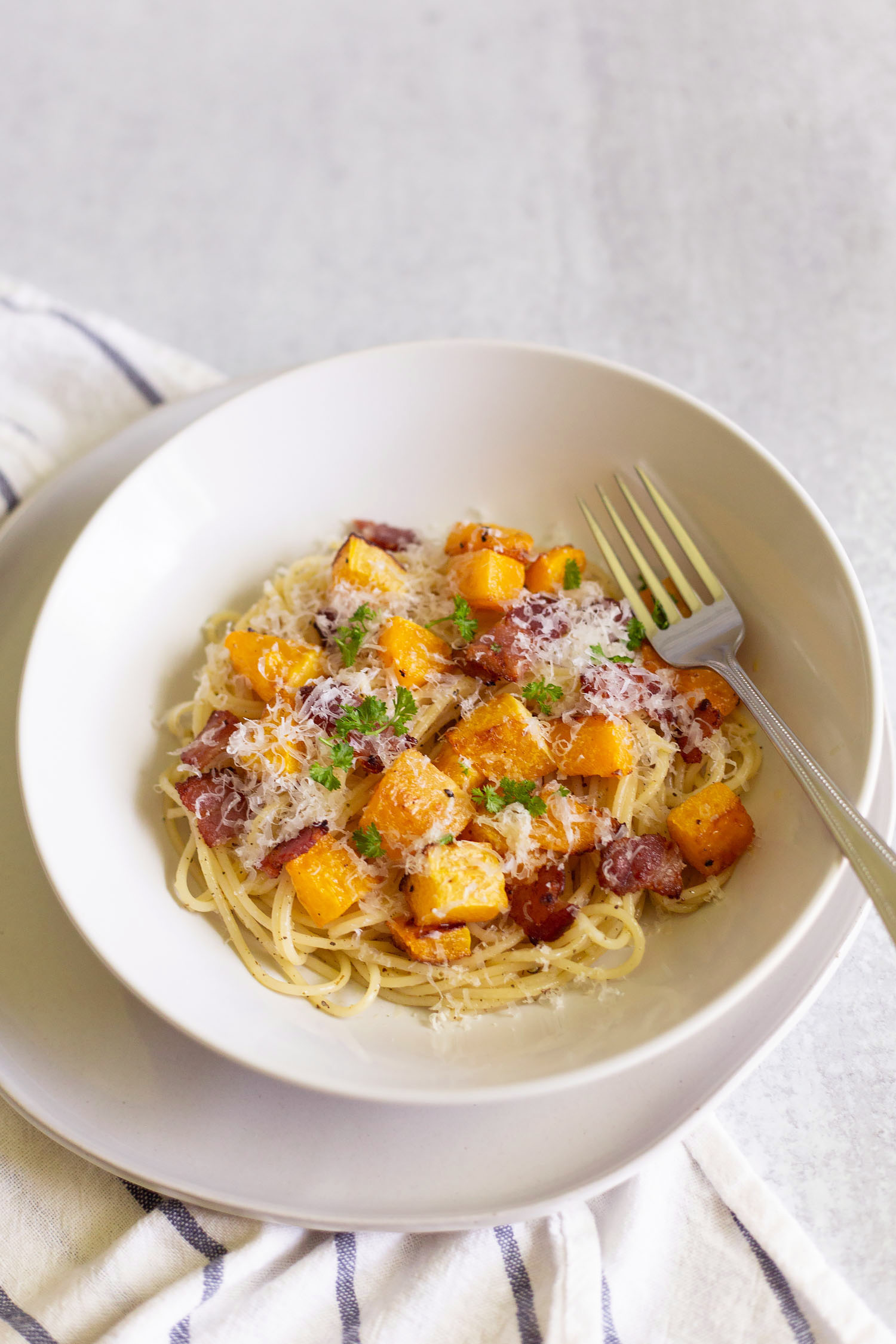 Naan Pizzas - My daughter loves these naan pizzas, and luckily I do too. Easy to customize, and this is why I always keep naan in my freezer.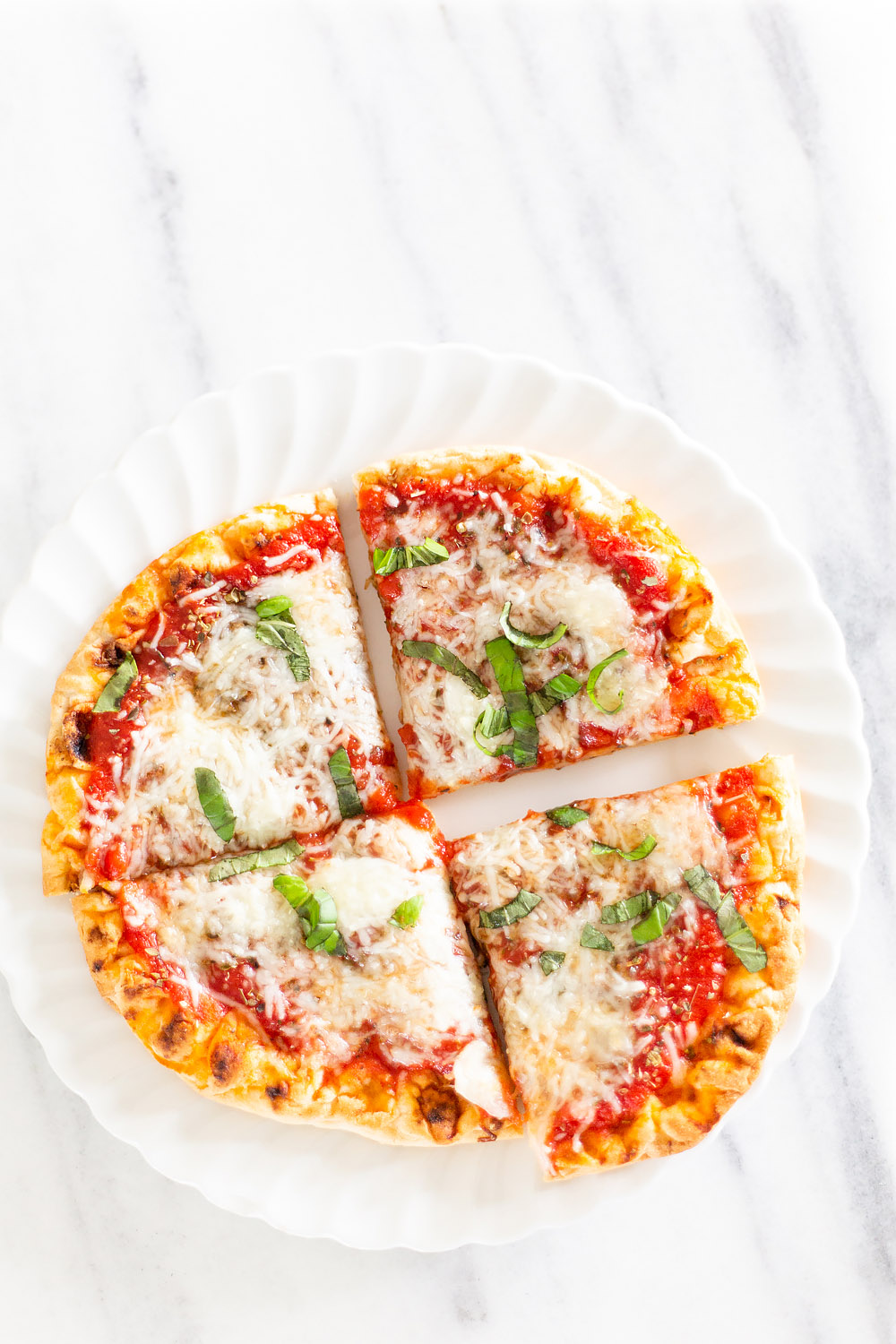 Other ideas:
Mac & Cheese - I mean, boxed mac and cheese sometimes just has to happen. It's a thing, and sometimes that's what our lunch is.
Grilled Cheese - Bread plus cheese plus whatever else you want? Mine can have some spinach, while the toddler's is basic.
Peanut butter and Jam - We do peanut butter and raspberry jam. You can do peanut butter, almond butter, sunflower butter, jelly, blueberry jam, strawberry jam, etc. It's the classic lunch, and sometimes it's what hits the spot.
Scrambled eggs and whatever - I love scrambled eggs, and it's nice to throw whatever you want in. Serve by themselves or with some toast and fruit.
Leftovers - Don't let last night's dinner go to waste (if you had any left over!) Eat it for lunch.