The Hugo Spritz Cocktail is a refreshing cocktail that can be enjoyed any time of the year, but it's especially perfect on hot days. It's a bubbly Austrian drink made with a little elderflower, lime, and mint.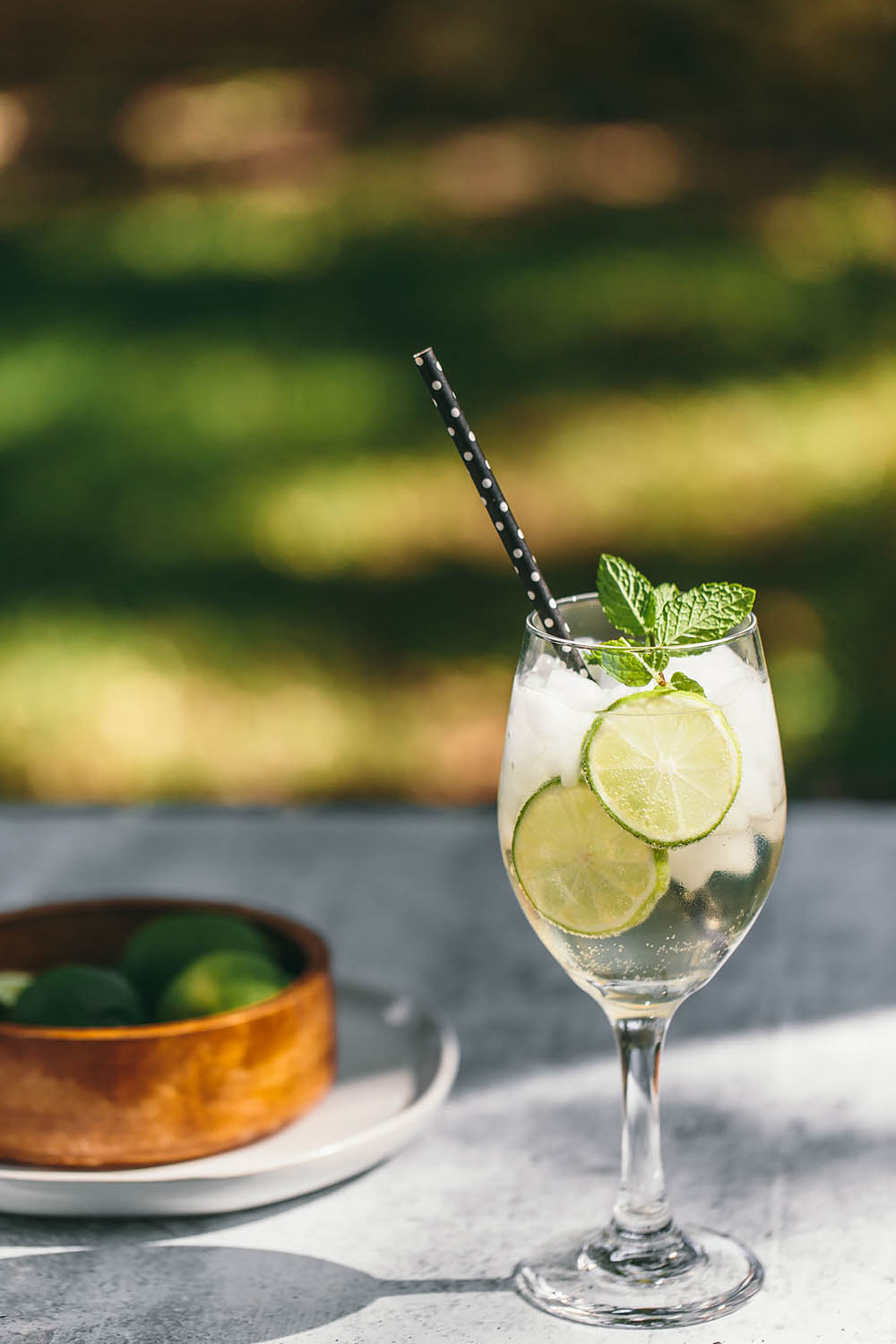 This post contains some affiliate links, which means that I make a small commission off items you purchase at no additional cost to you. As an Amazon Associate I earn from qualifying purchases.
I can't remember how I first heard about the Hugo cocktail. Maybe I saw a photo online and it looked so good. But what sealed the deal was when I was watching a Netflix show where they were in Austria and showed the cocktail.
The cocktail is bubby and has just the right amounts of mint and elderflower. The flavors are subtle, but come together so beautifully. I could drink these all year round.
Where did the Hugo Cocktail come from?
The Hugo cocktail was created in 2005 by Roland Gruber at the San Zeno Wine & Cocktail Bar in Italy. So we have him to thank for this deliciousness. And apparently it's really popular in that northern Italy/Austria region. I can see why. It's a sparkling drink that is pretty low alcohol, so you can have many on a summer afternoon. It's so cold and refreshing.
These days, I'm all about transporting myself to other places through food and drinks. Since we're stuck at home and can't actually travel anywhere, it's my chance to pretend I'm actually in another country. So I have a feeling I'm going to be making these a lot this summer. Especially summer afternoons when it's hot here in Austin and I just want a low alcohol drink to sip on while hanging out with my kids in the backyard. Preferably with a cheese plate.
Ingredients:
Prosecco - This is where part of the bubbly comes from!
Sparkling water - You can use sparkling water, club soda, whichever you have on hand. I used Topo-Chico since that's what I had cold in my fridge already.
Elderflower syrup or St. Germain - The drink typically uses elderflower syrup. I didn't have elderflower syrup, so I used St. Germain instead, which is an Elderflower liqueur. (We always have a bottle at our house!)
Lime - Use lime slices in this drink and a little squeeze of fresh lime juice.
Mint - Garnish with fresh mint leaves and it adds a nice aroma when you're sipping the cocktail.
Ice - My refrigerator has a setting for crushed ice, so that's what I used. Regular cubes work great too.
How to make the drink more or less boozy:
When I made the Hugo cocktail, I used equal parts Prosecco and sparkling water. That way it was kinda boozy, but I didn't worry about having a couple in the afternoon. If you want to make it more boozy, use more Prosecco and less sparkling water. If you want to make it less boozy, use more sparkling water and less Prosecco.
Make a mocktail version:
To make it a Hugo mocktail, use all sparkling water and no Prosecco and be sure to use elderflower syrup instead of St. Germain liqueur.
Where to find elderflower syrup or elderflower liqueur:
They sound like fancy ingredients, don't they? Elderflower liqueur is called St. Germain and we always have a bottle in our house. A regular 750ml bottle is usually between $30-40, but it will last you for years. It's a great liqueur to keep around, and it looks SO pretty out in a bar cart. If you're looking for another drink to use the liqueur in, try this award-winning watermelon martini which is another delicious summer cocktail.
If you're looking for a non-boozy option, then go the elderflower syrup route. A fantastic place to get elderflower syrup is IKEA. In that section of the store after checkout (the "shop" with all the snacks), you can find bottles of elderflower syrup for cheap! Don't have an IKEA close to you? Or maybe IKEA is closed? Do a quick search online to find some other options, and here's one option from Amazon.
What to serve with the cocktail:
I plan on drinking the Hugo Spritz a lot this summer. And I'm already thinking of what to eat with it on those summer afternoons. Here's what it would pair nicely with:
How to make the cocktail:
Making the Hugo Spritz cocktail is really simple. It doesn't require a shaker, just some stirring. All you do is add ice to a wine glass, add the elderflower, then top with Prosecco and sparkling water, add a tiny squeeze of lime, and then stir. I like to just stir with the straw.
Once you've stirred the ingredients together, add lime slices and mint, take outdoors, and enjoy.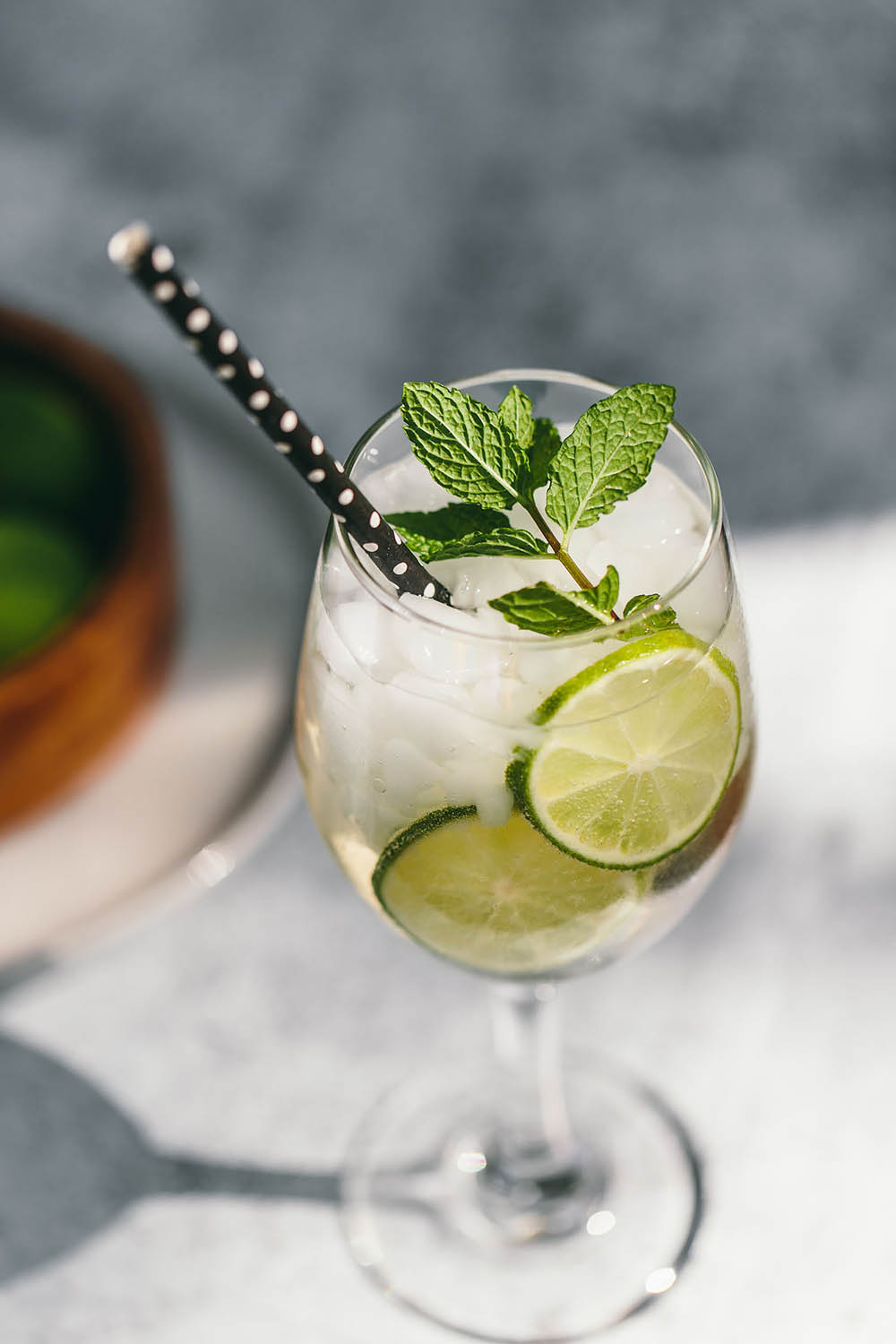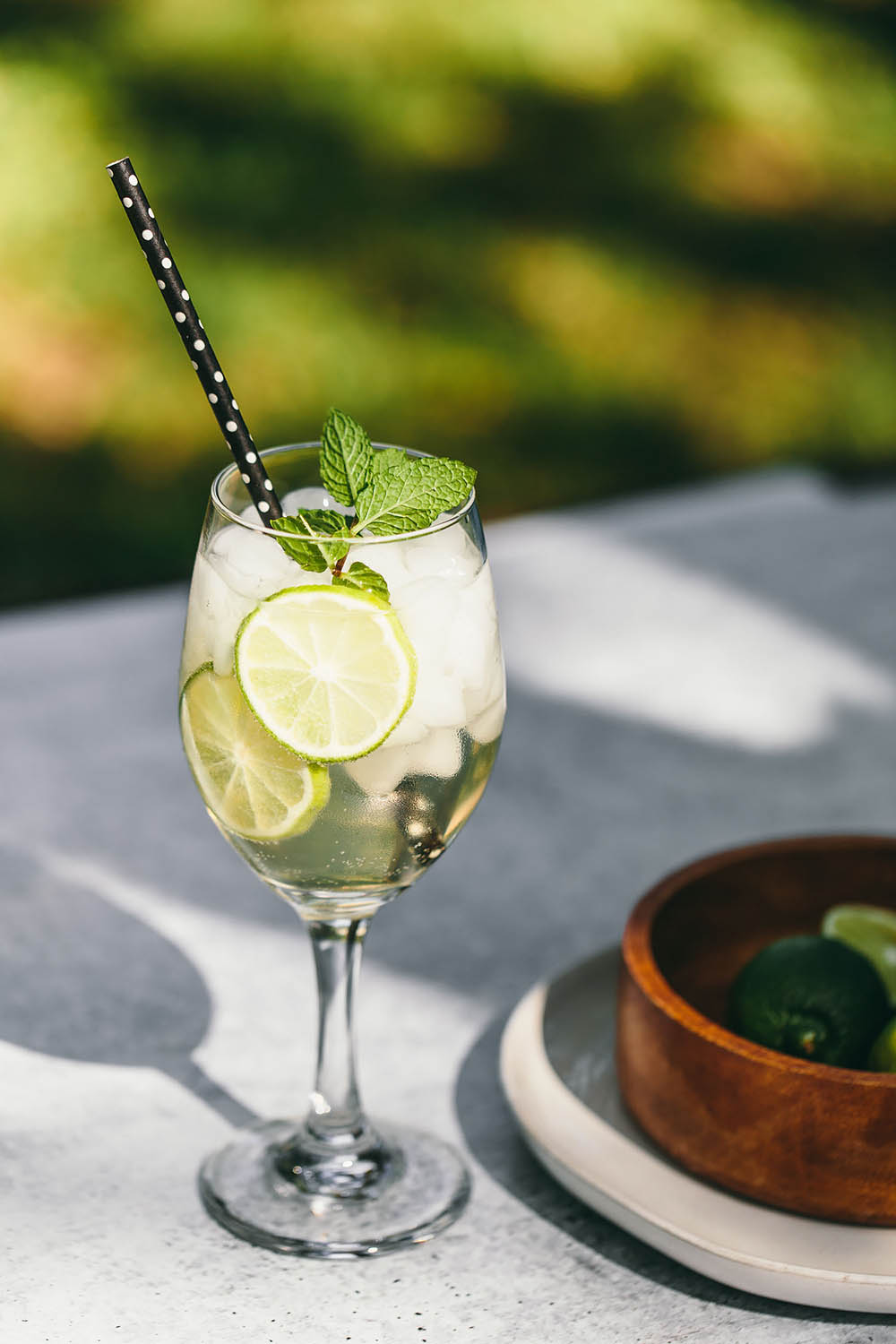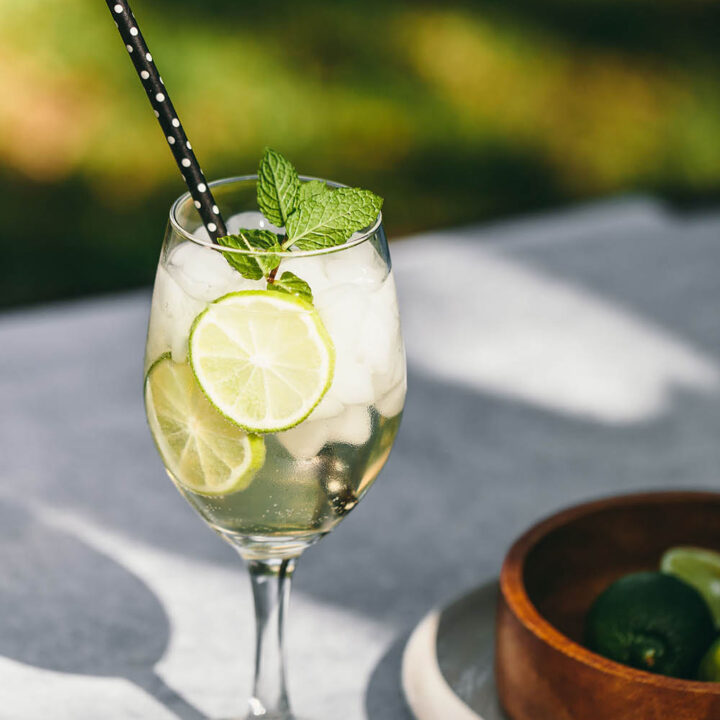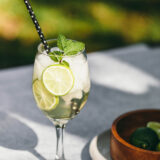 Print Recipe
Hugo Cocktail
This refreshing cocktail uses Prosecco and sparkling water with a touch of elderberry to make a drink you'll want all summer long.
Ingredients
Prosecco

Sparkling Water

1

Tbsp

Elderflower syrup or St. Germain liqueur

1

Lime

Mint leaves

Ice
Instructions
Take a lime and cut a few slices. Reserve the rest of the lime for squeezing into the drink.

Into a wine glass, fill about halfway with ice cubes or crushed ice.

Add the elderberry syrup/St. Germain to the glass.

To the rest of the glass, add half prosecco and half sparkling water.

Squeeze a little lime juice into the drink. Stir with a straw until combined.

Add lime slices and fresh mint sprigs to the cocktail for garnish.