This meyer lemon drop martini is a tasty cocktail any time of the year! It's the perfect combination of sweet and tart, made fancy with a lemon peel and sugared rim.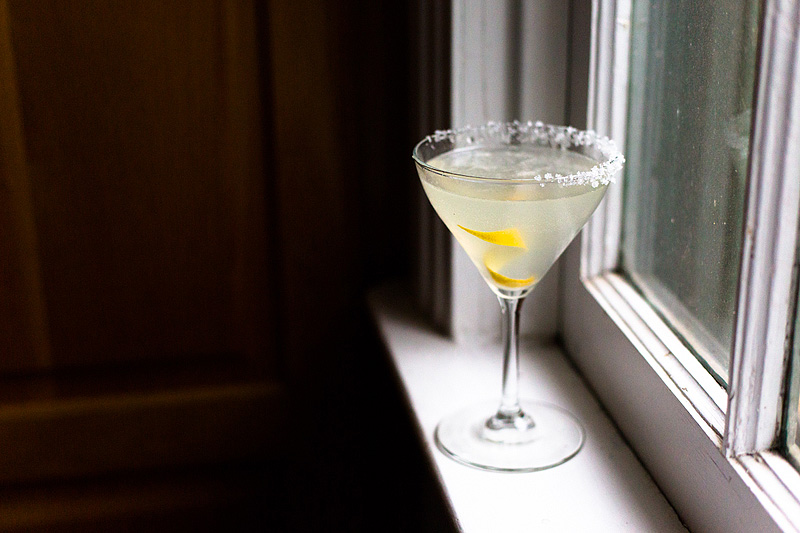 Fight boredom and scurvy with this citrusy meyer lemon drop martini.
You've heard me go on about lemony cocktails before, but this one is different! Meyer lemons are in season right now, and if you've always been >meh about lemons because they remind you of furniture polish, I promise you'll give it up for the lovely Meyer lemon.

I don't know who this Meyer person is but they dropped the fragrant-bomb on us! Meyer lemons are said to be a combination of mandarin orange and lemon, resulting in a slightly sweeter, less-acidic, fruit that smells like summer vacation. All of which combines to make a great cocktail…specifically a Lemon Drop Martini.
If you aren't familiar with a Lemon Drop, it's a simple drink to make that tastes just like the candy. But this one ain't for the kids, so be careful and drink more responsiblier than normal. (If you ARE looking for one for the kids, try our Lemon Drop Mocktail).
Ingredients for making the Lemon Drop Martini:
Meyer lemons – You'll need juice from the Meyer lemons to make the cocktail. Can't find Meyer lemons? No problem! Just use regular lemons instead. The cocktail will be a little more tart and slightly less floral, but that's not always a bad thing! Lemon drops are delicious no matter what type of lemons you use.
Vodka – Just choose your favorite vodka to use in this drink! Unflavored, of course.
Paula's Texas Orange – We LOVE Paula's Texas Orange. It's locally made in Austin, and it uses fresh ingredients. However, if you can't find some, any orange liqueur will do like Triple Sec or Cointreau.
Sugar – You'll need this for sugaring the rim!
Simple Syrup – Simple syrup is just sugar dissolved in water by heating it up. We like to make a batch and keep it in the fridge for cocktails! It's one part sugar to one part water.
How to make the Lemon Drop Martini:
Making the Meyer Lemon Drop cocktail is so easy! We like to prep our glasses first. Get two martini glasses out.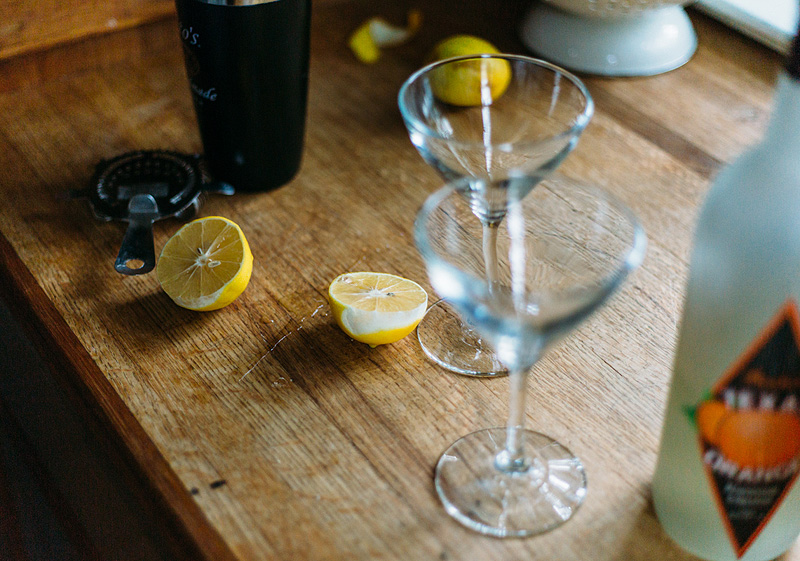 Run a lemon or water along the rim of the glass and then dip in sugar to get that nice sugared rim.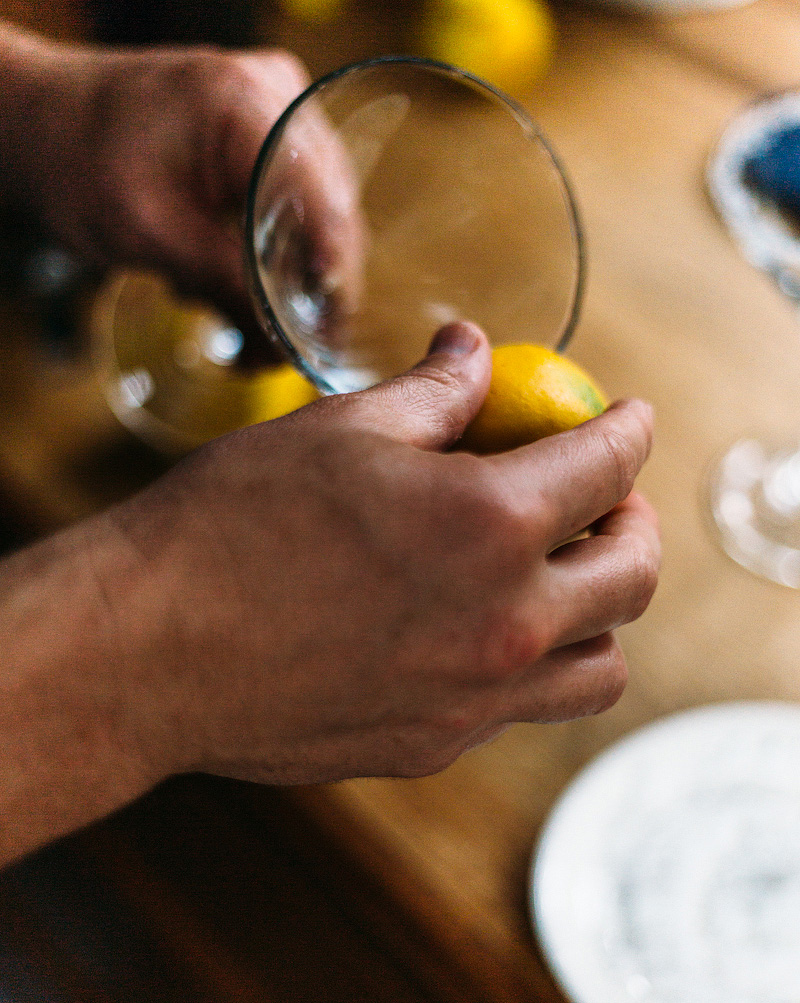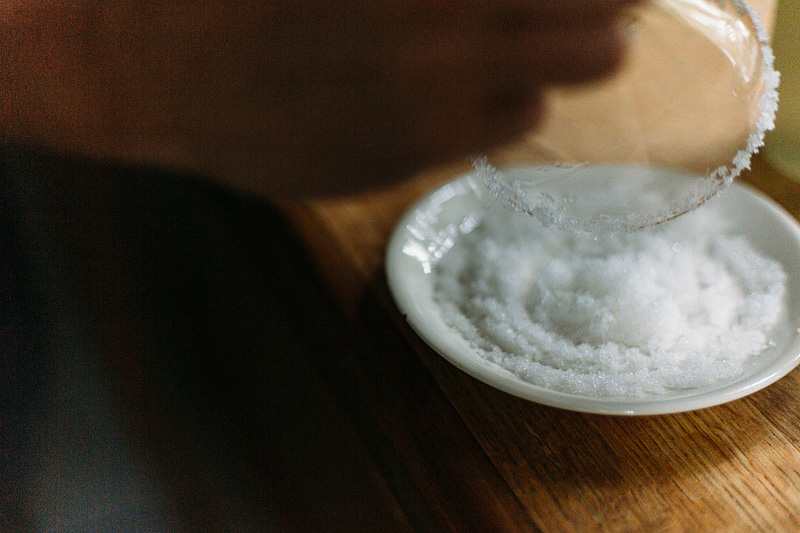 Voila! So pretty. Some people just like to do half the rim. I personally love the whole rim sugared.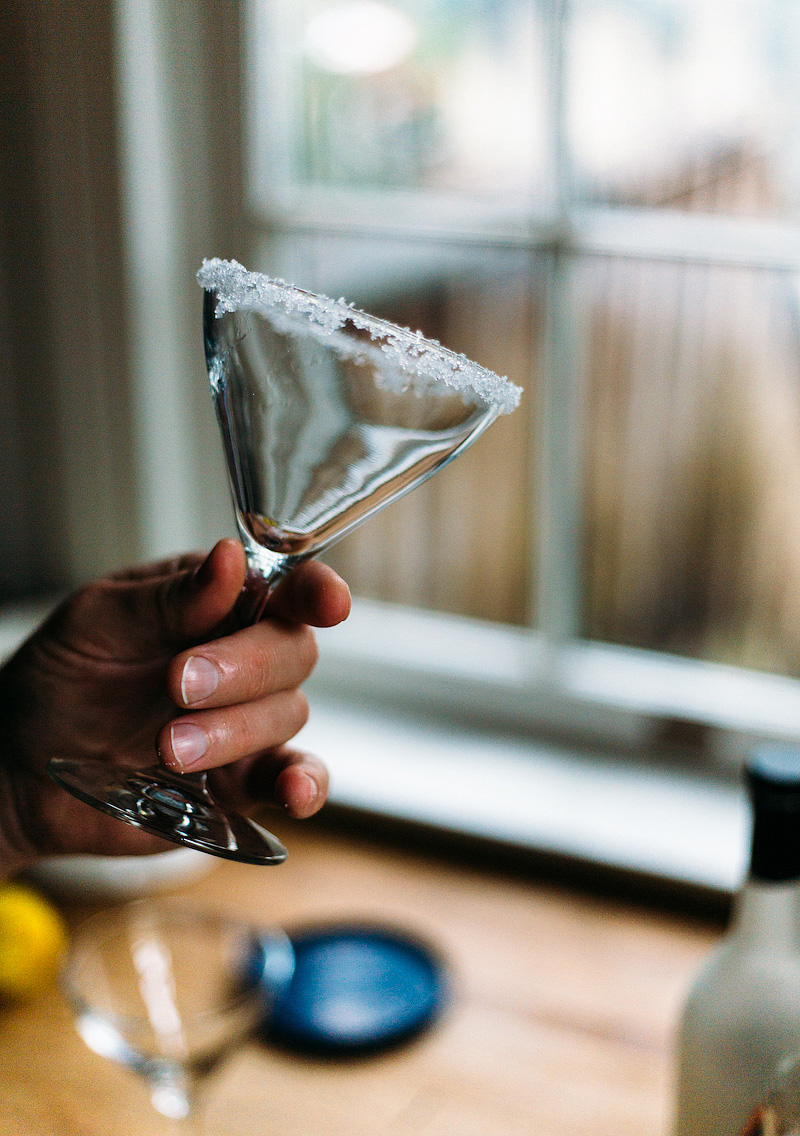 After that, just add your lemon juice, simple syrup, orange liqueur, and gin to a shaker with ice and shake for about 20 seconds so the drink gets nicely chilled. Strain into your martini glass. Then you can garnish with a lemon peel, and enjoy!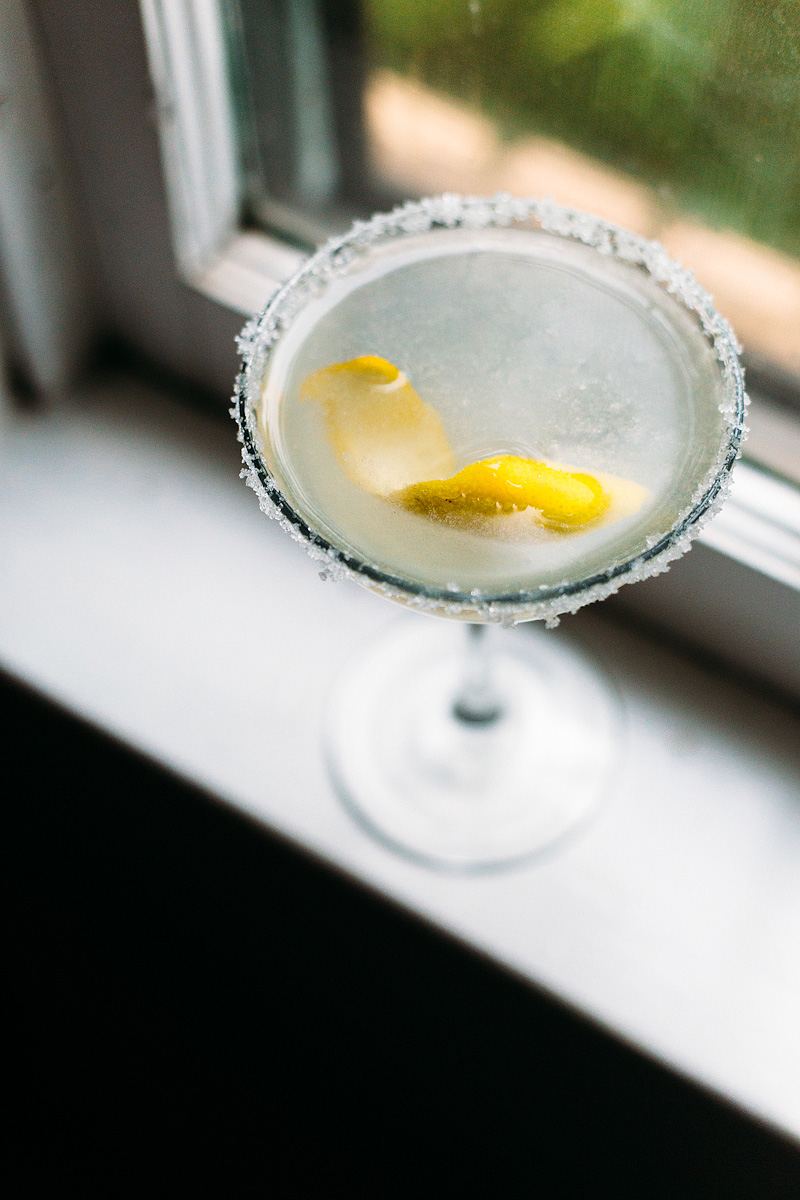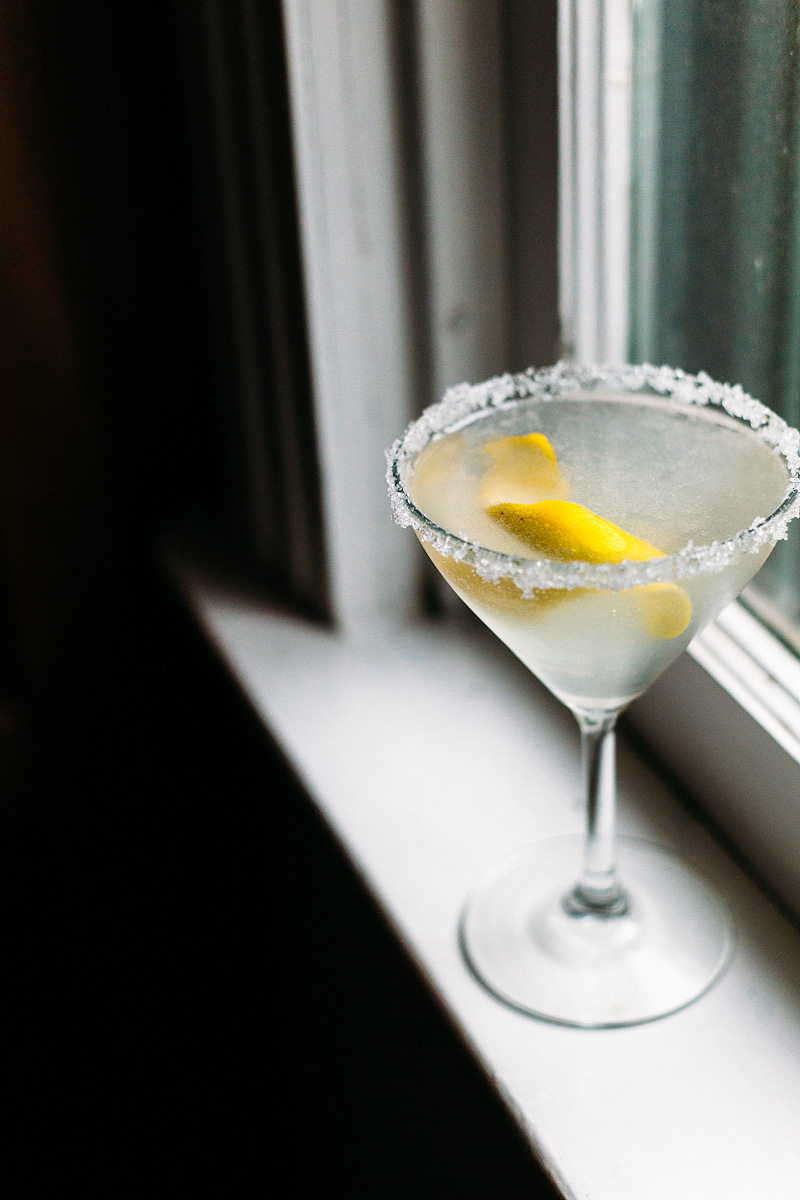 Print Recipe
Meyer Lemon Drop Cocktail
Ingredients
2

oz

vodka

1

oz

fresh meyer lemon juice

½

oz

Paula's Texas Orange or orange liqueur

½

oz

simple syrup

granulated sugar for rim
Instructions
Cut your lemon in half along the hemisphere for juicing, taking one of your lemon halves and running it around the rim of a martini glass.

Gingerly dip the rim of the glass into your sugar until the rim is evenly coated.

Add the vodka, lemon juice and simple syrup with some ice into a shaker. Now shake it. Shake, shake, shake-shake it for about 20 seconds.

Strain into your glass and throw in some lemon peel for garnish.
Looking for more cocktail recipes? Check out some of our favorites: