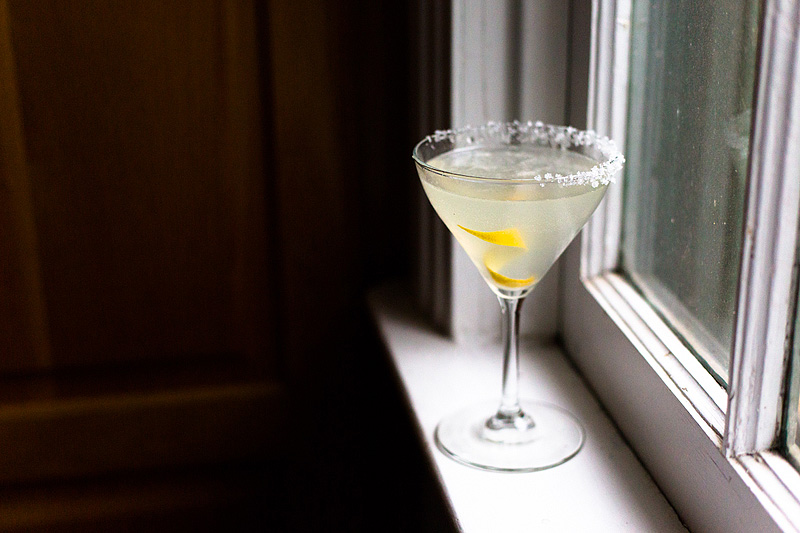 Fight boredom and scurvy with this citrusy meyer lemon drop cocktail.
You've heard me go on about lemony cocktails before, but this one is different! Meyer lemons are in season right now, and if you've always been meh about lemons because they remind you of furniture polish, I promise you'll give it up for the lovely Meyer lemon.*

I don't know who this Meyer person is but they dropped the fragrant-bomb on us! Meyer lemons are said to be a combination of mandarin orange and lemon, resulting in a slightly sweeter, less-acidic, fruit that smells like summer vacation. All of which combines to make a great cocktail…specifically a Lemon Drop.
If you aren't familiar with a lemon drop, it's a simple drink to make that tastes just like the candy. But this one ain't for the kids, so be careful and drink more responsiblier than normal.
*full disclosure – I get a nickel from my Nana every time I type the word "lemon" which I get in the form of a check every Christmas.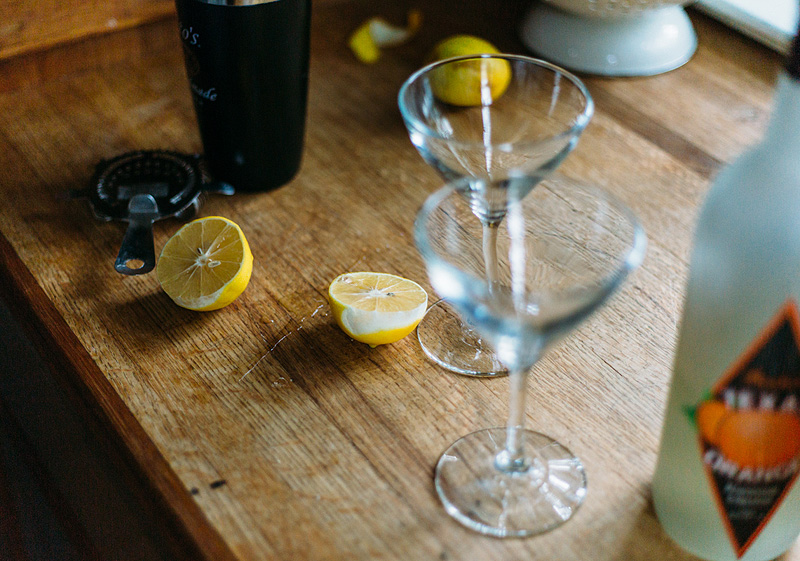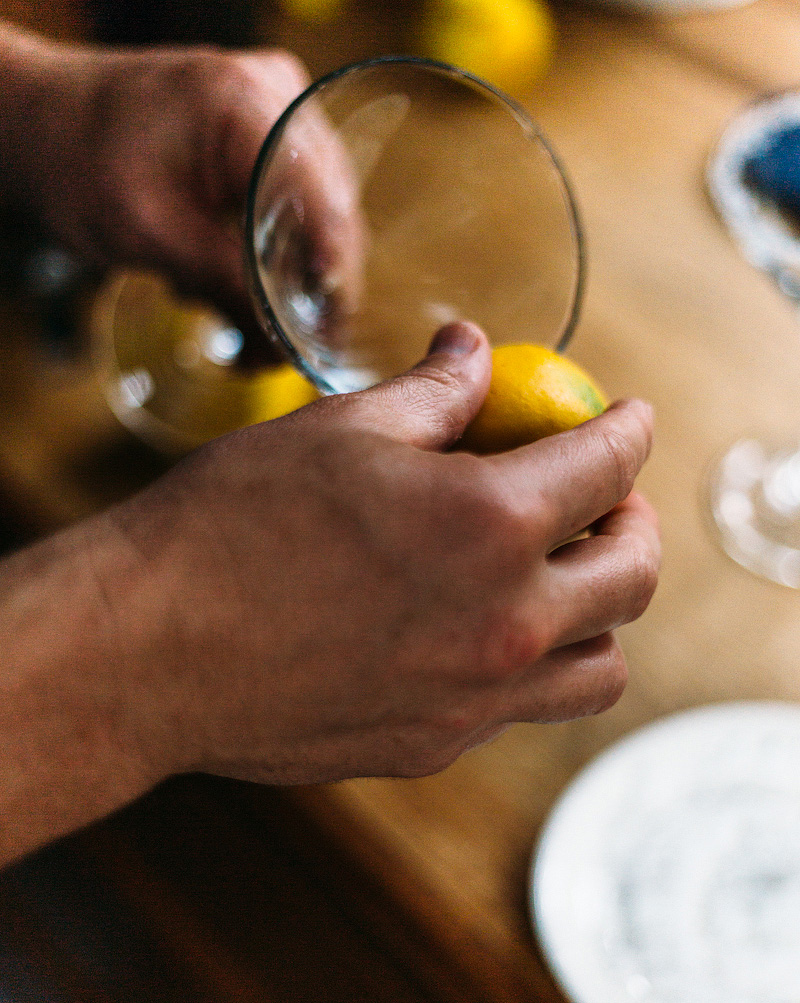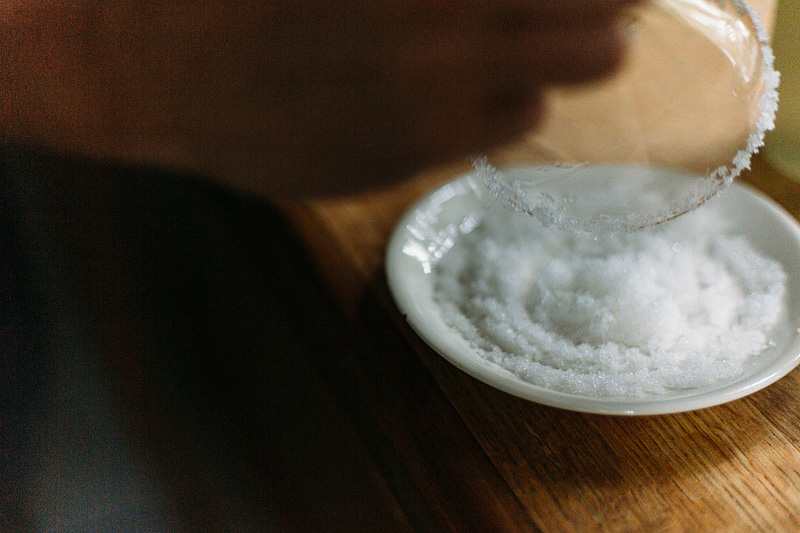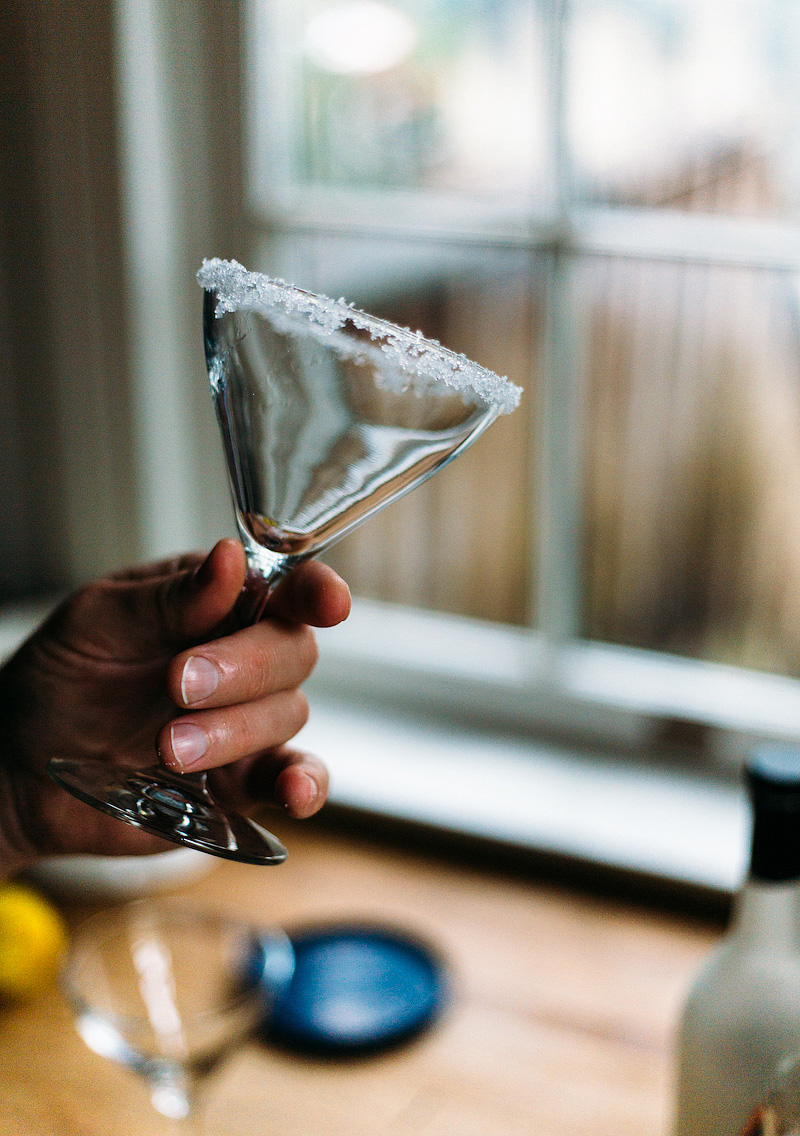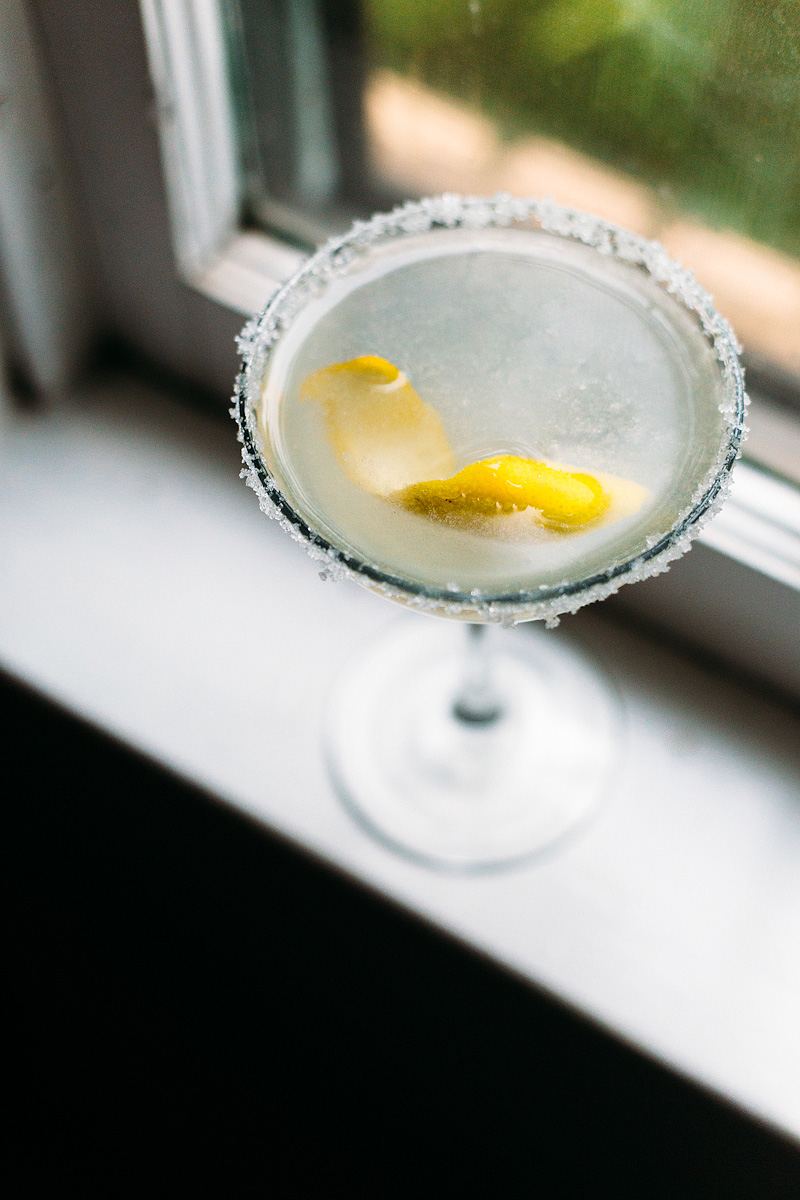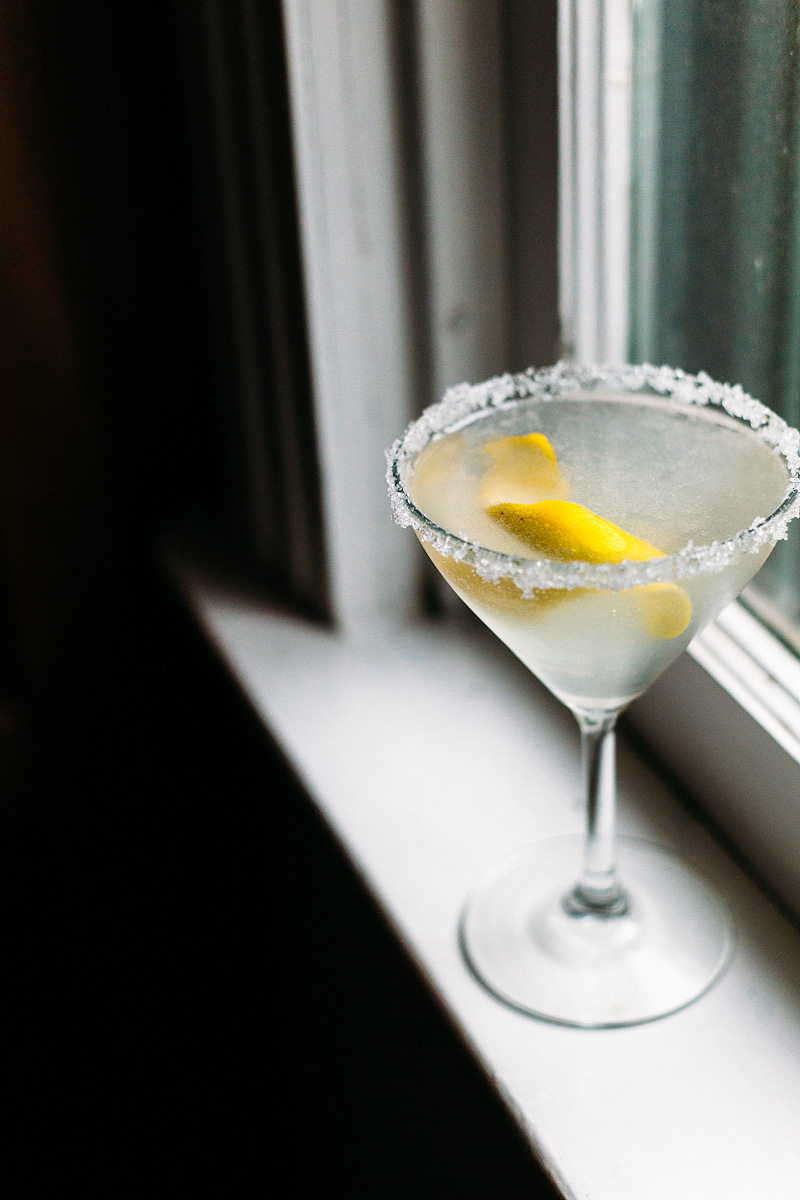 Print Recipe
Meyer Lemon Drop Cocktail
Ingredients
2

oz

vodka

1

oz

fresh meyer lemon juice

½

oz

Paula's Texas Orange

½

oz

simple syrup

granulated sugar for rim
Instructions
Cut your lemon in half along the hemisphere for juicing, taking one of your lemon halves and running it around the rim of a martini glass.

Gingerly dip the rim of the glass into your sugar until the rim is evenly coated.

Add the vodka, lemon juice and simple syrup with some ice into a shaker. Now shake it. Shake, shake, shake-shake it.

Strain into your glass and throw in some lemon peel for garnish.