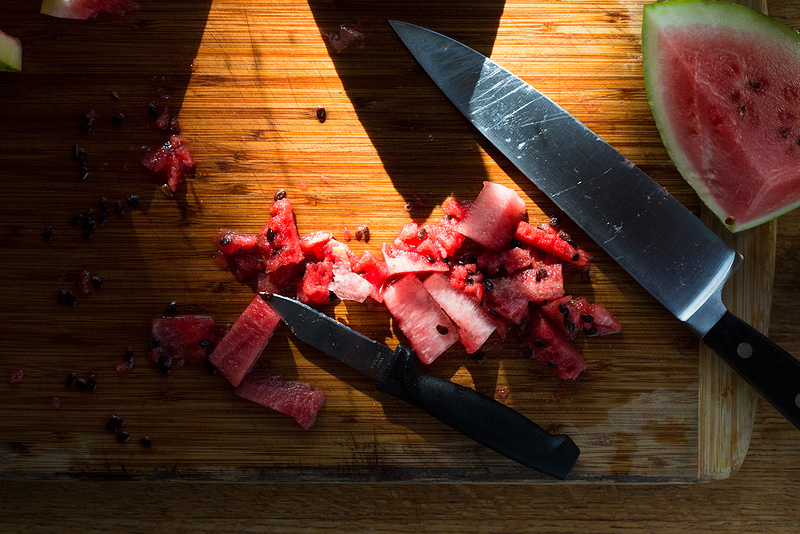 Mmm.. watermelon agua fresca. A delicious summer drink. However, as a kid, whenever someone hauled out a watermelon I let out a disappointed sigh. It's in our DNA to believe that anything red is going to be sweet, and anyone knows watermelons can't hold their own with cherries, strawberries, or any fire engine red Kool Aid ("Ooohhh Yeahhh") in a fructose fight.

Well tis the season for melons, and when life gives you watermelons, you make watermelon agua fresca. Living in the Texas heat I've learned a thing or two about the hydrating benefits and subtle fresh flavors of these delicious, south-of-the-border beverages. Agua frescas originated in Central America, but of course I discovered them at the juice bar of the exotic Whole Foods (am I pronouncing that right?). Like many things found at Whole Foods, you can make these cheaper, tastier, and cheaper at home.
Agua frescas are great on their own, but they also work great as a mixer for tequila or vodka. I mixed it with Svedka Cucumber and Lime and life was goooood.
I recommend getting a seedless watermelon, but if you can't find one be sure to remove all of the black seeds.  
And enjoy a tasty, refreshing watermelon agua fresca!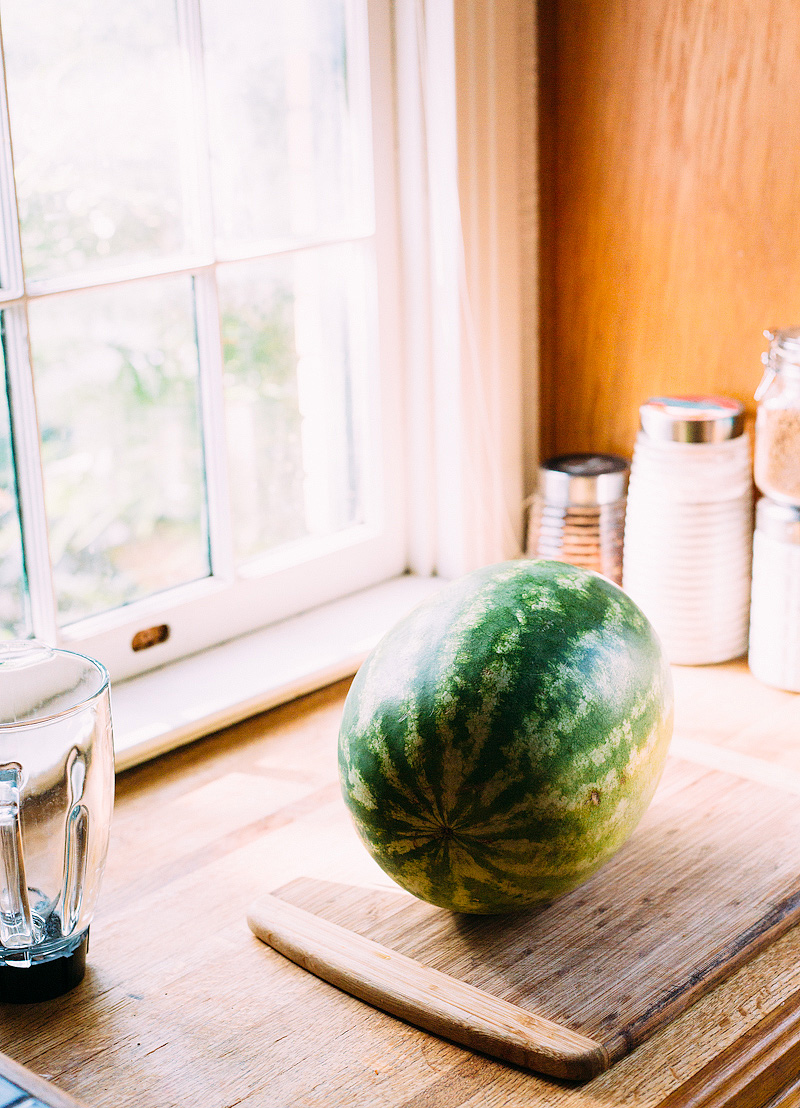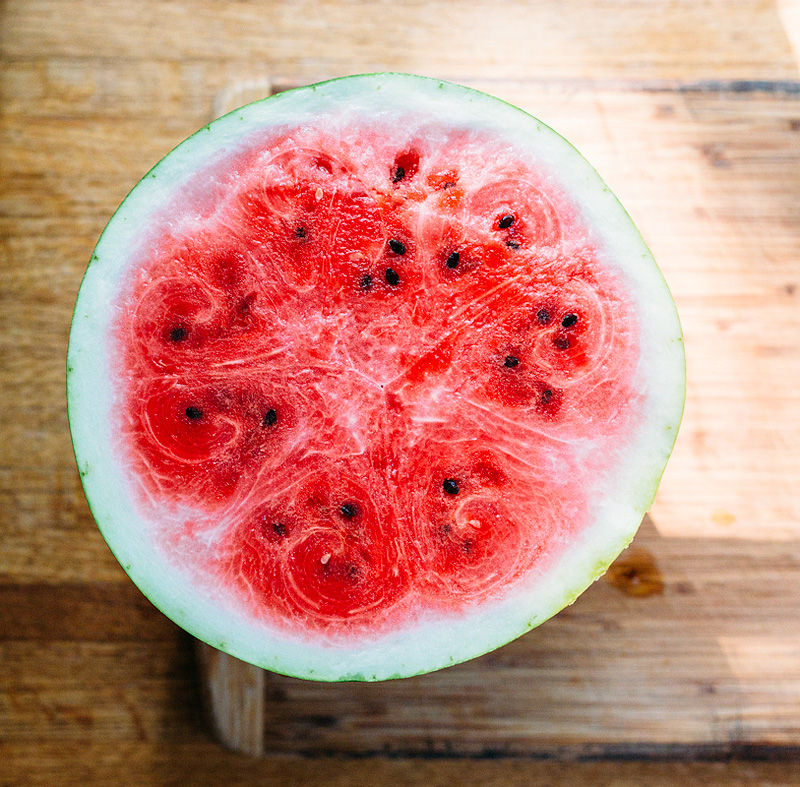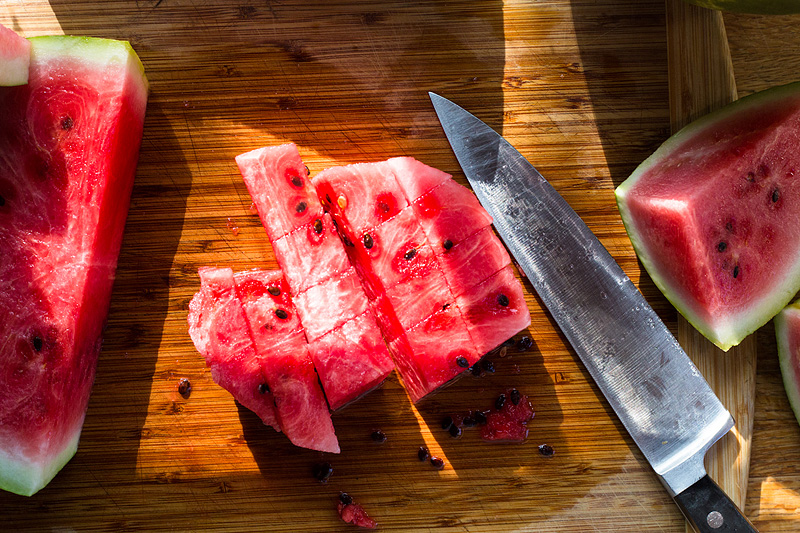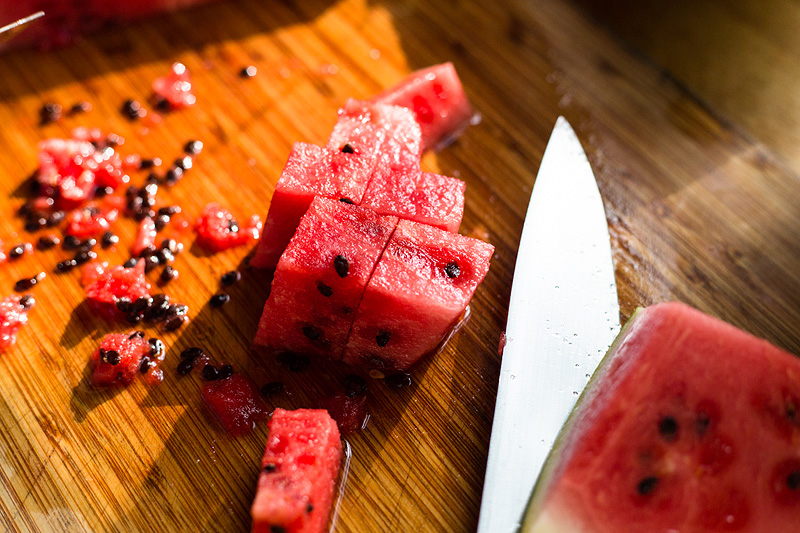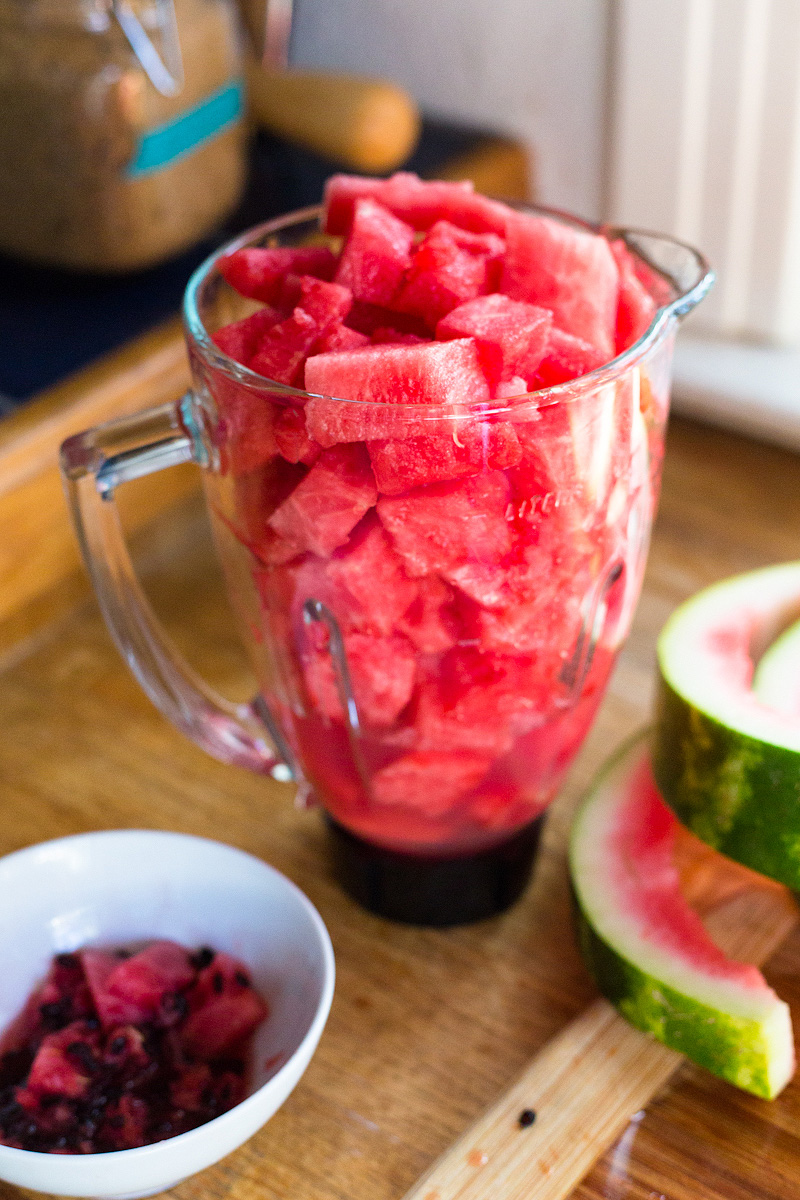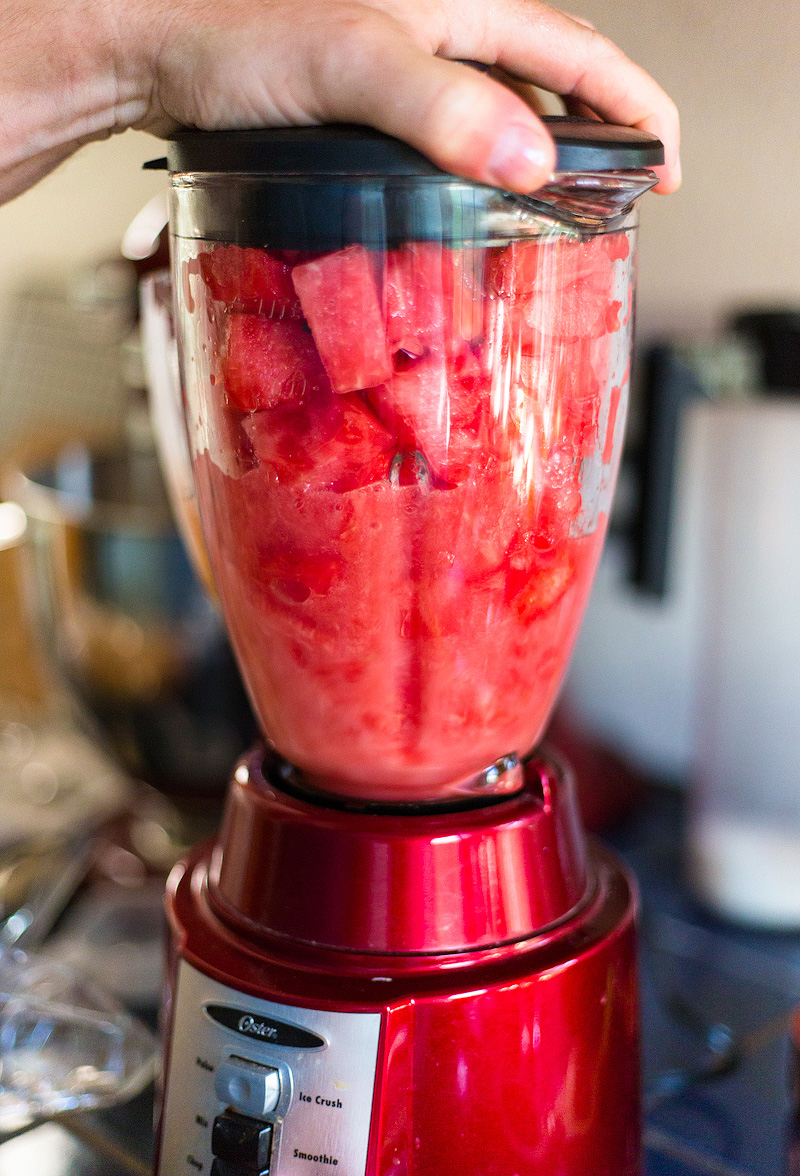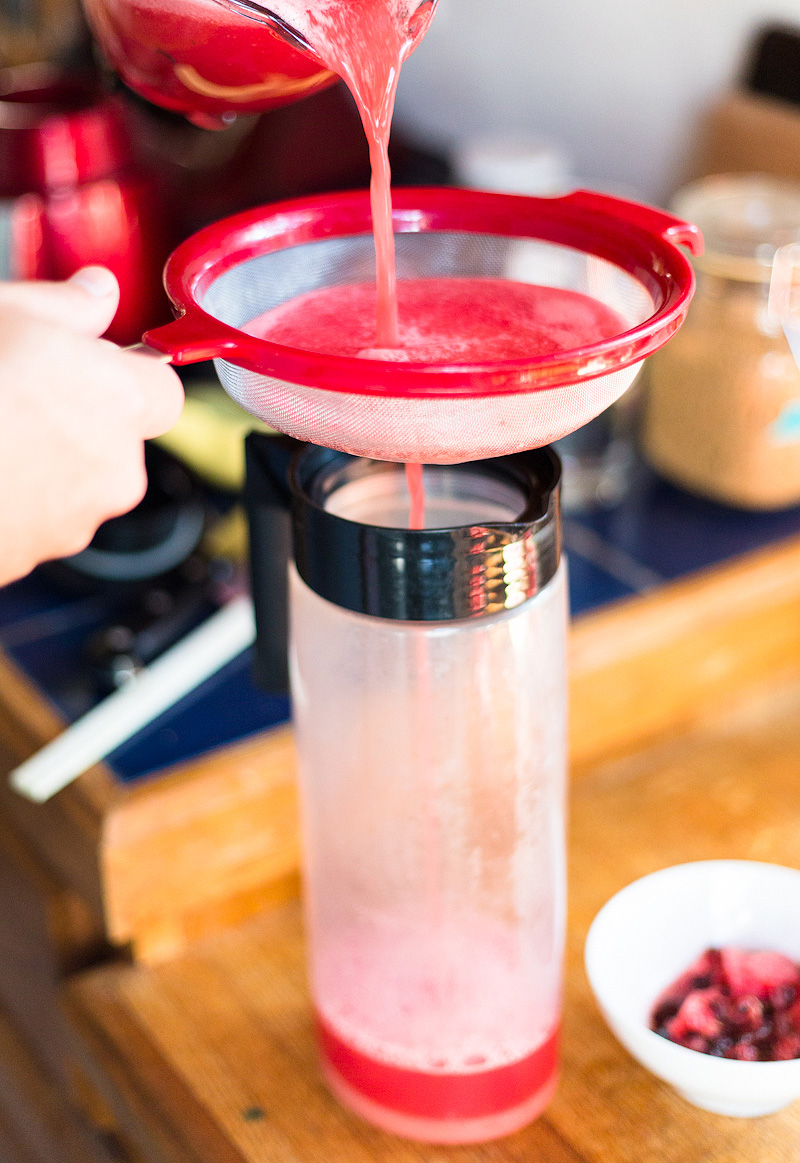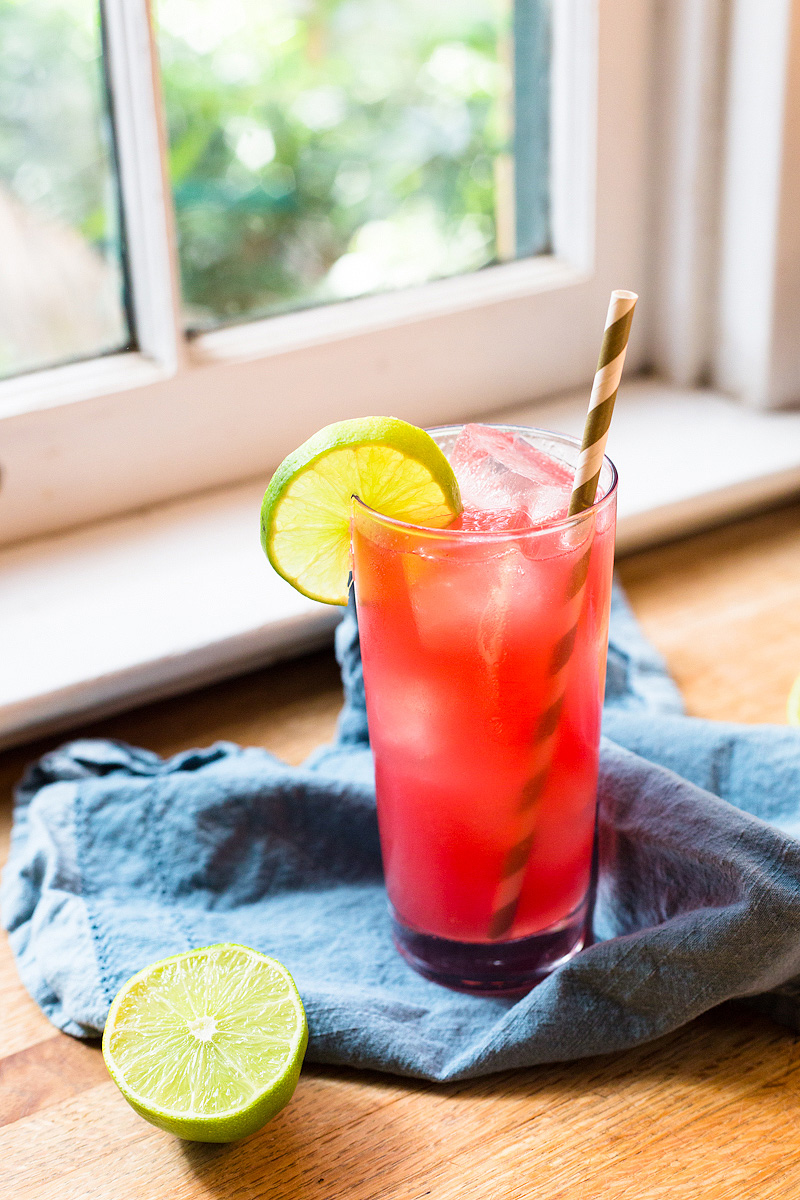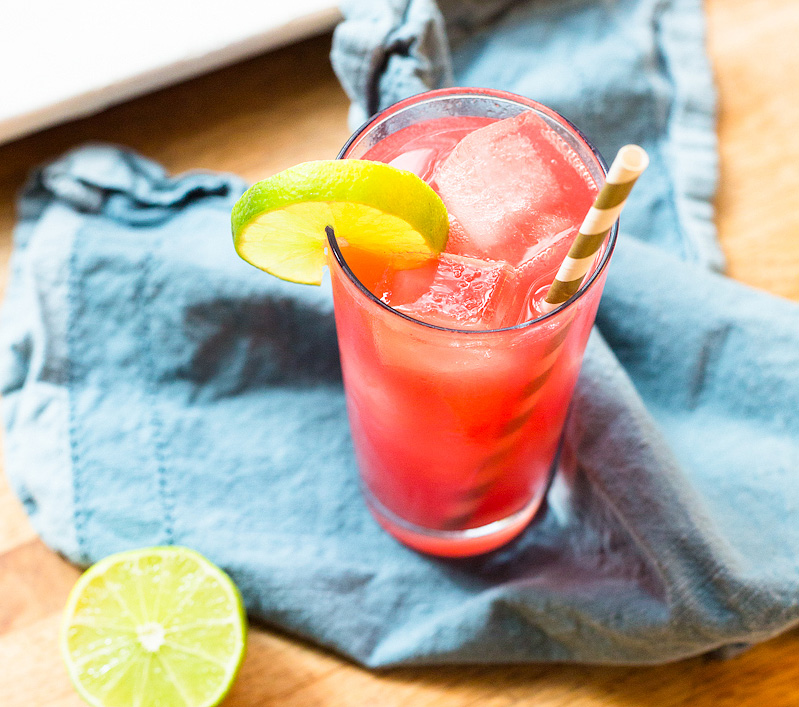 Print Recipe
Refreshing Watermelon Agua Fresca
Ingredients
4

cups

chopped watermelon

seeds removed if applicable

3 ½

cups

water

pinch

of salt

½

cup

sugar

¼

cup

fresh lime juice
Instructions
Fill a blender with watermelon , ½ cup of water and a pinch of salt. Puree and pour through a mesh strainer into a pitcher. Add sugar, lime juice, remaining water and stir. Serve with ice. Keep refrigerated and stir before serving.