Watermelon Agua Fresca is so fruity, fresh and delicious! This homemade agua fresca is tasty served on its own, or with a splash of vodka or tequila. It's such a refreshing summertime drink.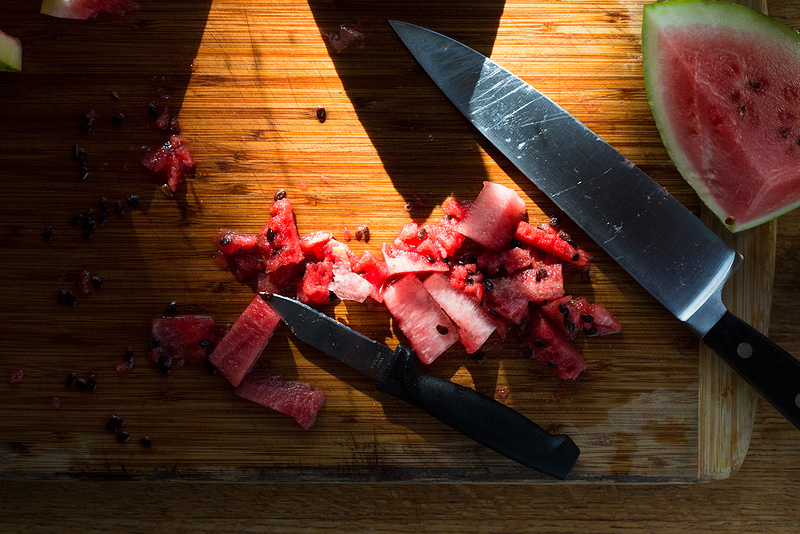 Mmm.. watermelon agua fresca. A delicious summer drink. However, as a kid, whenever someone hauled out a watermelon I let out a disappointed sigh. It's in our DNA to believe that anything red is going to be sweet, and anyone knows watermelons can't hold their own with cherries, strawberries, or any fire engine red Kool Aid ("Ooohhh Yeahhh") in a fructose fight.

Well tis the season for melons, and when life gives you watermelons, you make watermelon agua fresca. Living in the Texas heat, I've learned a thing or two about the hydrating benefits and subtle fresh flavors of these delicious, south-of-the-border beverages. Agua frescas originated in Central America, but of course I discovered them at the juice bar of the exotic Whole Foods (am I pronouncing that right?). Like many things found at Whole Foods, you can make these cheaper, tastier, and cheaper at home.
Watermelon agua frescas are great on their own, but they also work great as a mixer for your favorite alcohol. I mixed it with Svedka Cucumber and Lime and life was goooood. They're also great mixed with Tito's vodka or your favorite tequila.
I recommend getting a seedless watermelon, but if you can't find one, be sure to remove all of the black seeds. And once you do that, you'll wish you had taken our advice and gotten a seedless one.
You'll also want to make sure you get a ripe watermelon!
How to know if your watermelon is ripe
To know if your watermelon is ripe, there are two ways. First, a ripe melon sounds hollow when tapped on. Second, look at the spot where the watermelon has been resting on the ground. If it's yellowish, it should be ripe. If it's white, then it's not ripe yet.
Ingredients:
Watermelon - Seedless is best here! And ripe. If you don't get a seedless one, you'll spend some time removing all the seeds.
Lime - Get a few limes, because this recipe calls for fresh lime juice!
Water - Aqua fresca isn't just watermelon juice! It's paired with water to create that refreshing (but not too strong) drink.
Sugar - You'll need some basic white granulated sugar to sweeten the agua fresca.
Salt - A pinch of salt really brings all the elements together.
How to make watermelon agua fresca:
First.. get a watermelon.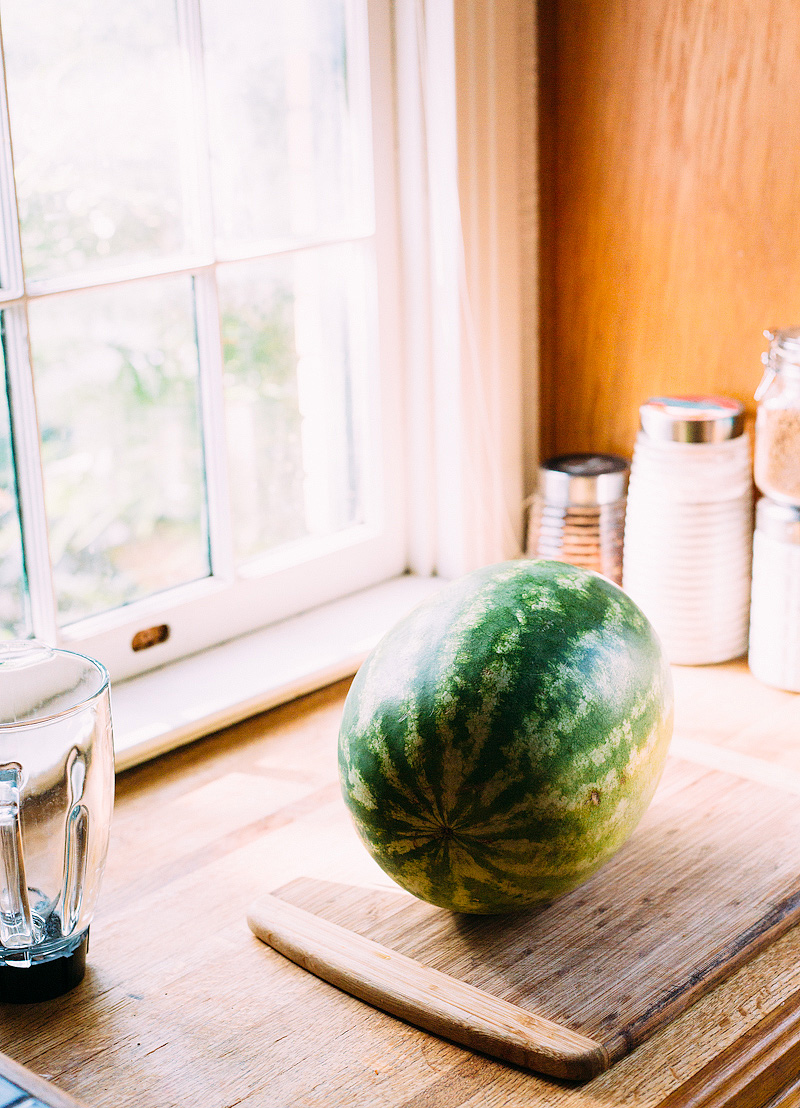 Slice the watermelon open, and then slice into chunks and remove all the black seeds if you made the same mistake we did and didn't get a seedless one. (Learn from our mistakes! Always get a seedless watermelon).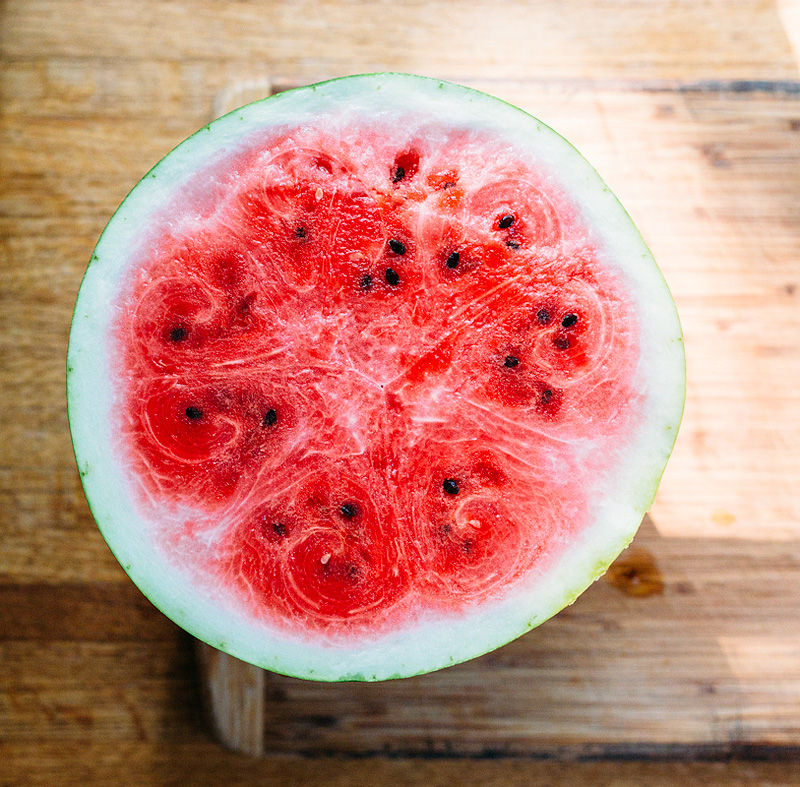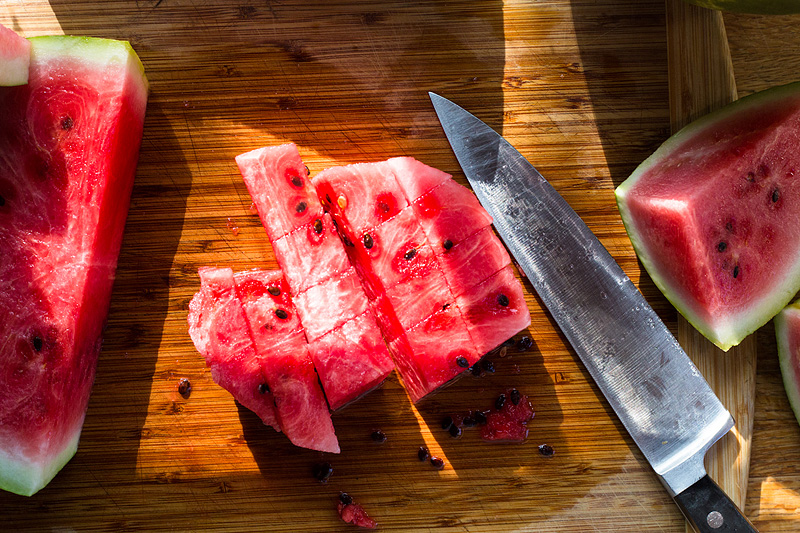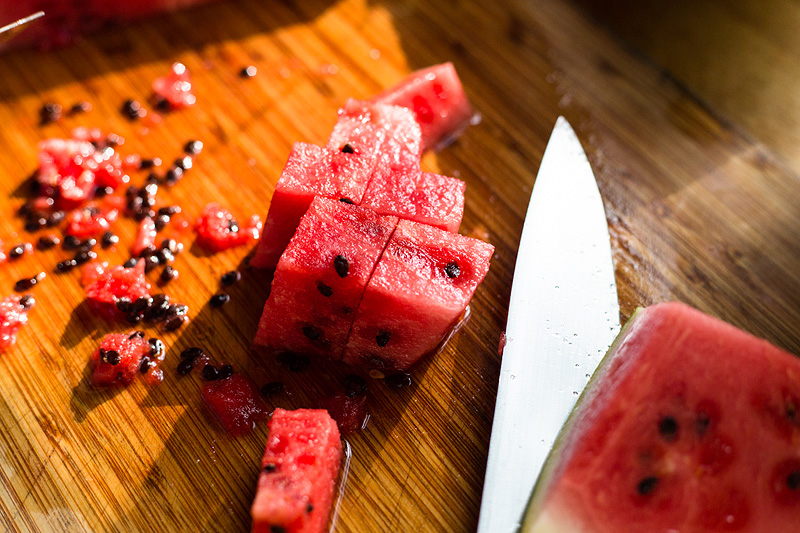 Once you have your watermelon in chunks, put in the blender with a bit of the water and a pinch of salt and blend, blend, blend!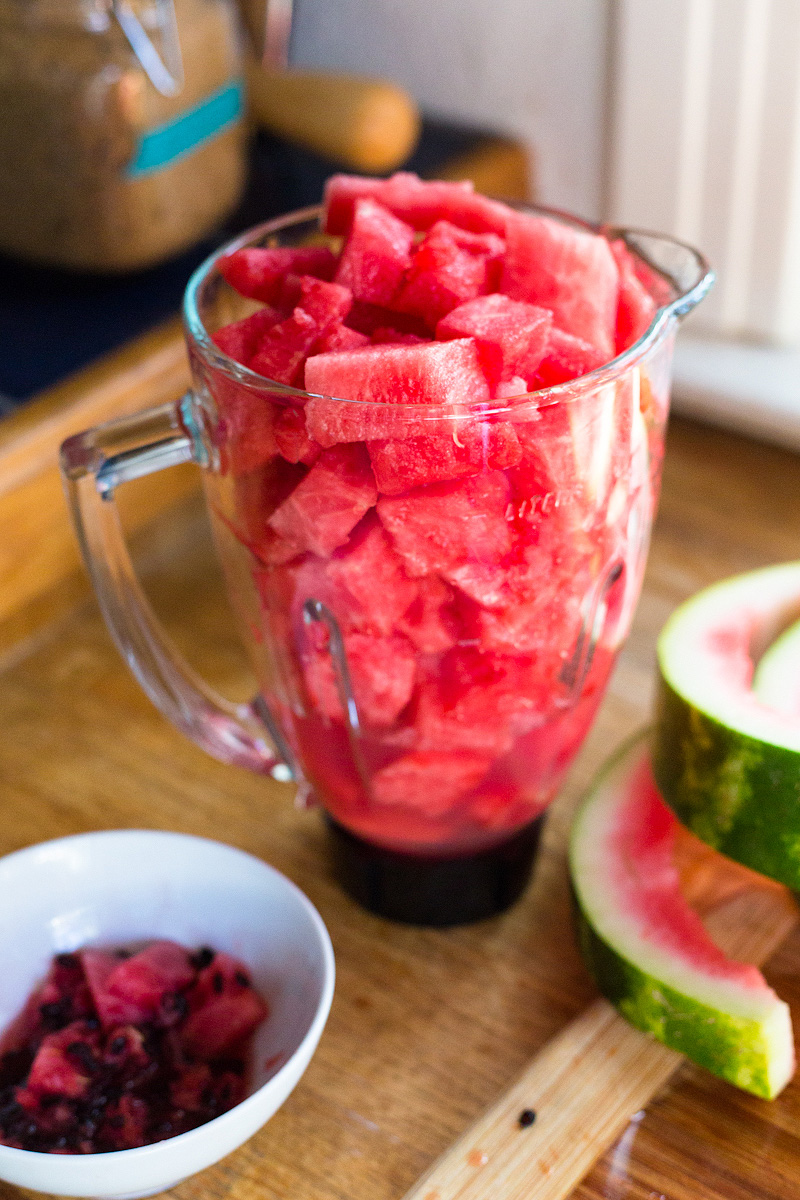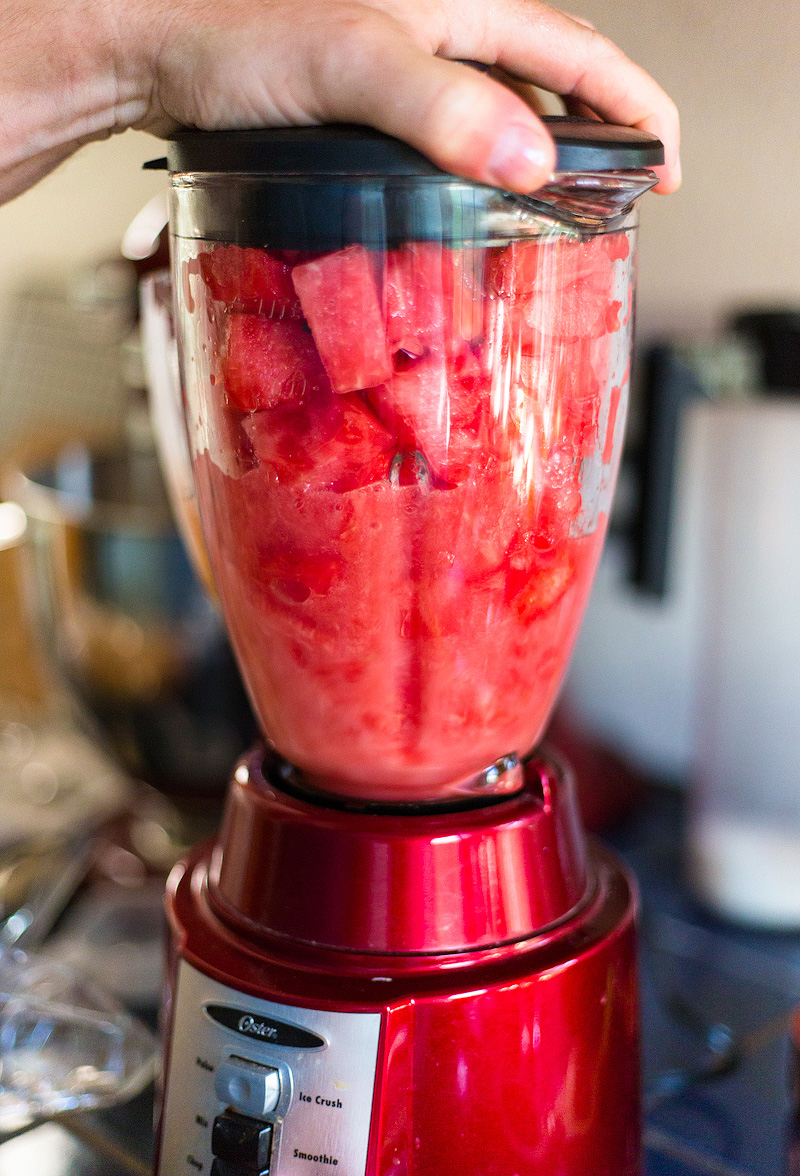 Once all your watermelon is blended, pour through a strainer or mesh sieve into a pitcher.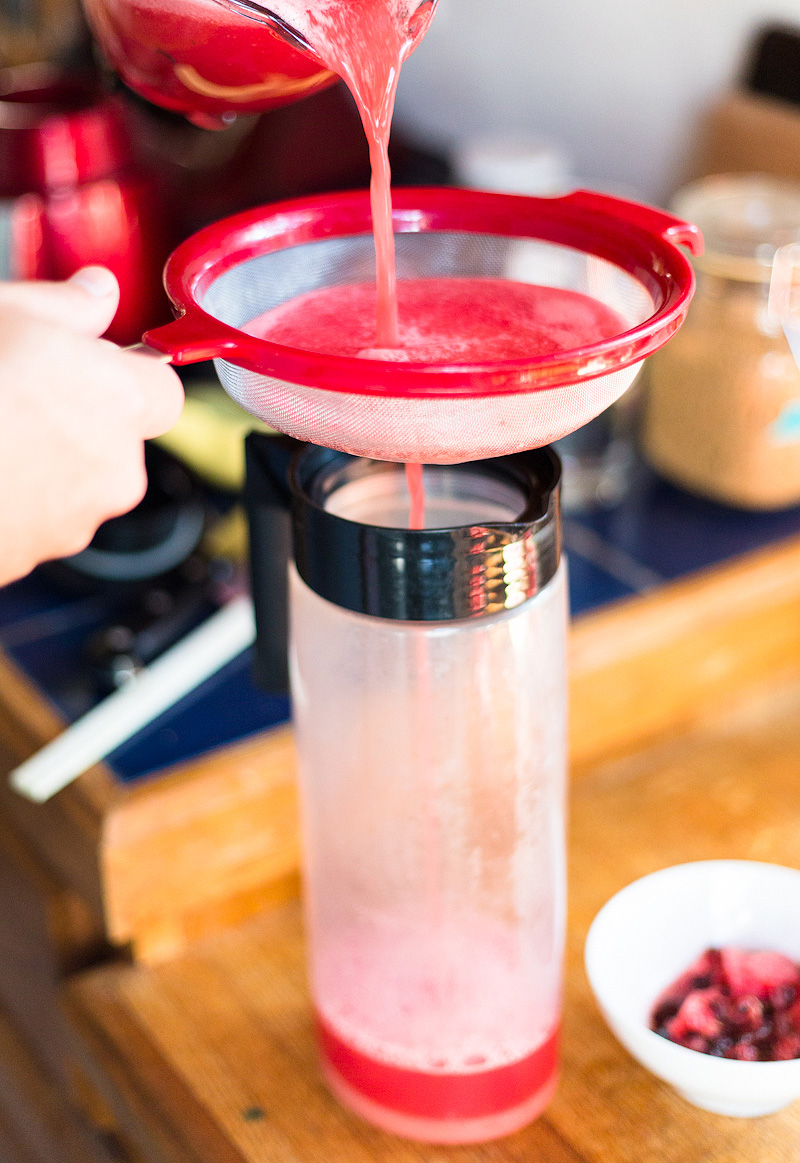 Add the sugar, remaining water, and lime juice and stir to combine. Serve the watermelon agua fresca over ice and enjoy!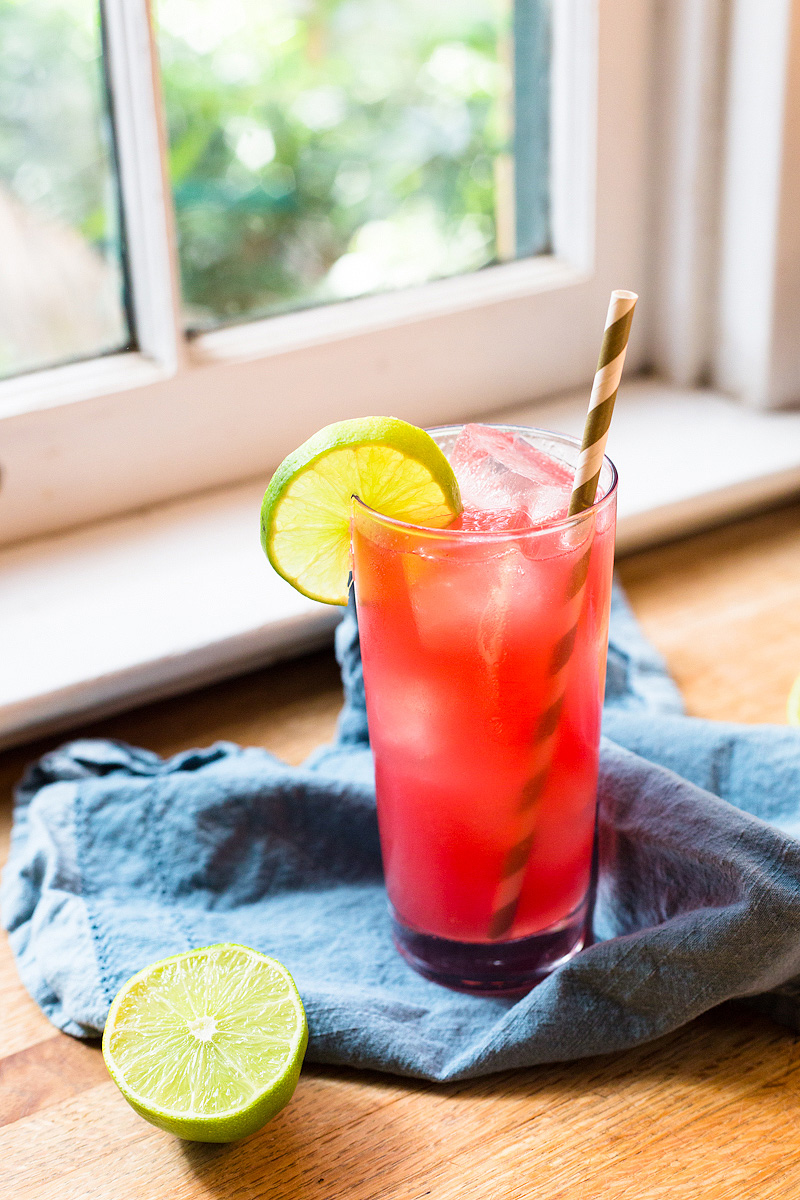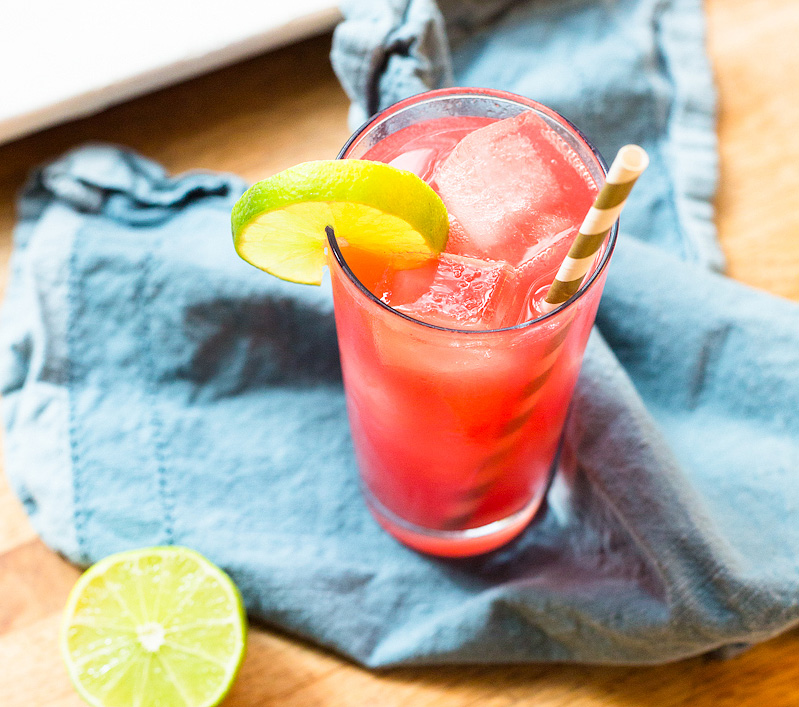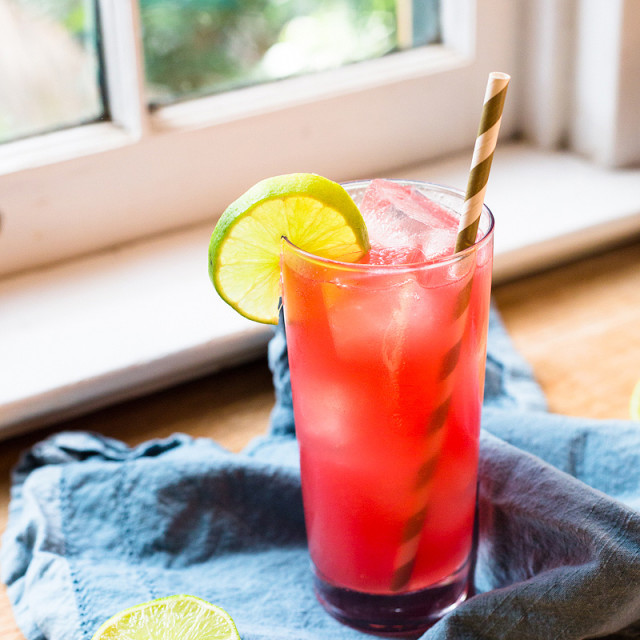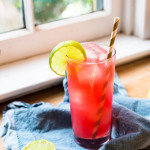 Print Recipe
Refreshing Watermelon Agua Fresca
Ingredients
4

cups

chopped watermelon

seeds removed if applicable

3 ½

cups

water

pinch

of salt

½

cup

sugar

¼

cup

fresh lime juice
Instructions
Fill a blender with watermelon , ½ cup of water and a pinch of salt.

Puree and pour through a mesh strainer into a pitcher.

Add sugar, lime juice, remaining water and stir.

Serve over ice. Keep refrigerated and stir before serving.
Notes
While sitting in the refrigerator, the ingredients will separate a bit. Stir vigorously to combine again before serving.
Love this watermelon agua fresca recipe? Check out these other drinks!