Homemade pop tarts using pie crust are so easy to make. This recipe only uses 6 ingredients, including those to make the glaze! The step by step instructions and photos guide to along the way.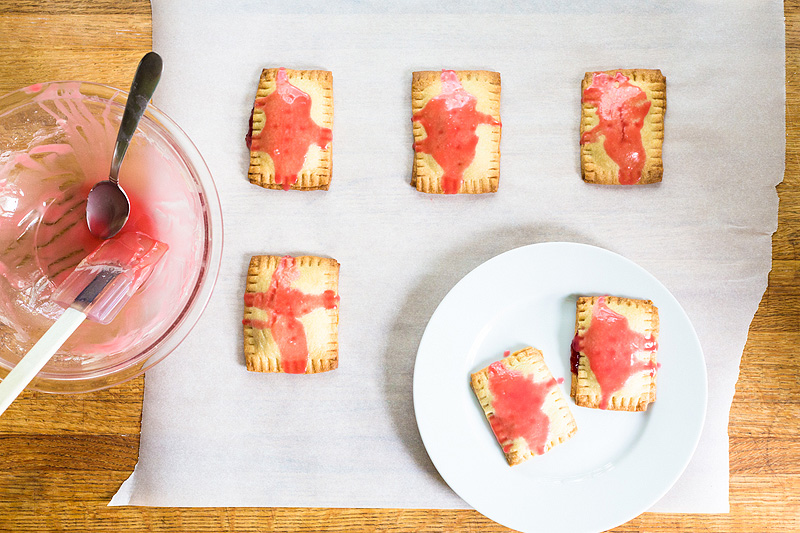 Making my own pop tarts is something I've been wanting to do since first spying them on Pinterest a few years ago. But they just always seemed SO complicated, so I never attempted the art of the pop tart.
Well, let me tell you. If you make pop tarts using refrigerated pie dough, it's super-simple.
I looked at a few recipes for basic instructions, and came up with my own version.
And I can't believe how easy it is. You basically just use pie crust and jam to make the pop tarts, and then confectioner's sugar, milk, vanilla, and a couple of drops of food coloring (if desired) to make the icing. And voila! Delicious breakfast pastries.
Customization ideas
I made a strawberry version of these, using strawberry jam, but you can use whatever flavors your like! Blueberry, raspberry, etc.
A way to really make these sophisticated would be to add additional flavors that would give the jam some extra depth! You could simmer a little jam with fresh herbs (like mint, thyme, or basil) before adding the jam to the pie dough.
I've also make a pumpkin version of these, also using pie crust! Delicious and perfect for fall. Homemade pumpkin pop tarts.
Recipe tips
You can use the pie crust that comes in tins, or the kind you roll out with this recipe. I recommend thawing in the refrigerator overnight. For the pie crust that comes in a tin, gently flatten it with a rolling pin. You may not be able to use the very edges, as they may crack, but you can use the rest perfectly!

Make sure to crimp the sides of the pop tart with a fork so the filling doesn't leak out. This is an important step! And you still may have filling leak out in a few pastries, but not as much!

You can make any size of pop tart (as long as it's not huge)! I made mini ones, and then slightly larger ones. If you want your tarts all uniform in size, I suggest using a ruler. I'm lazy, so I just free-formed it.
How to make pop tarts using pie crust
First thaw your dough as needed, and then roll out.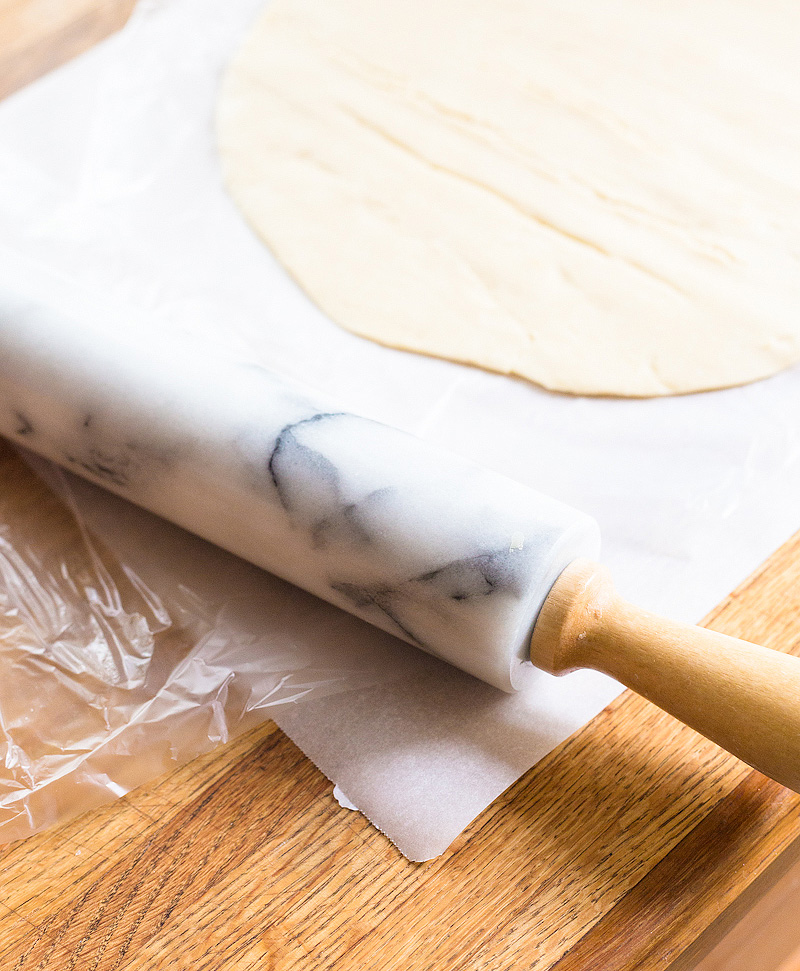 Cut your pie dough into equal sized rectangles to use for your pop tart crust.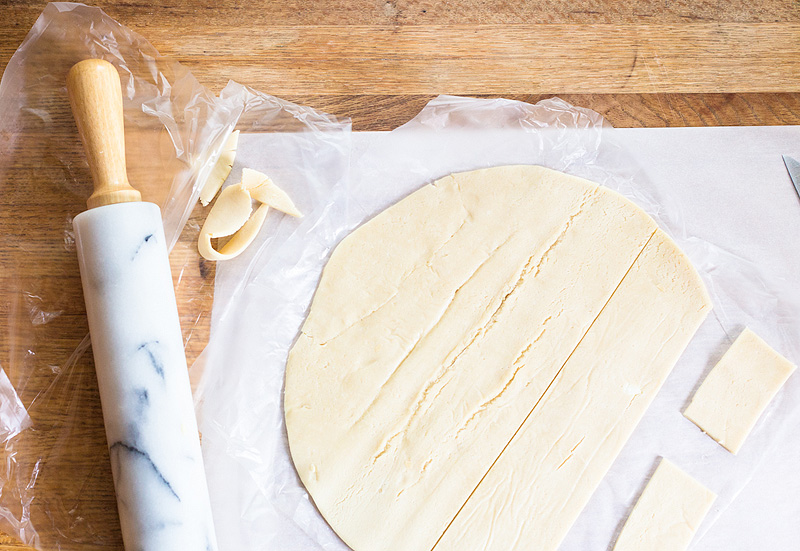 Carefully top a half of the pop tart with jam (not too much!), and then place another rectangle over the top. Crimp the edges and poke a few holes in the top.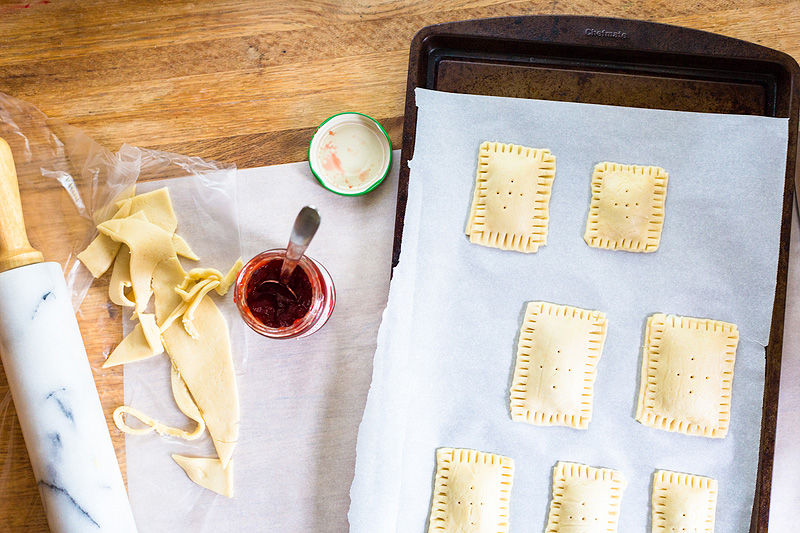 Bake at 425 degrees F for 11-12 minutes.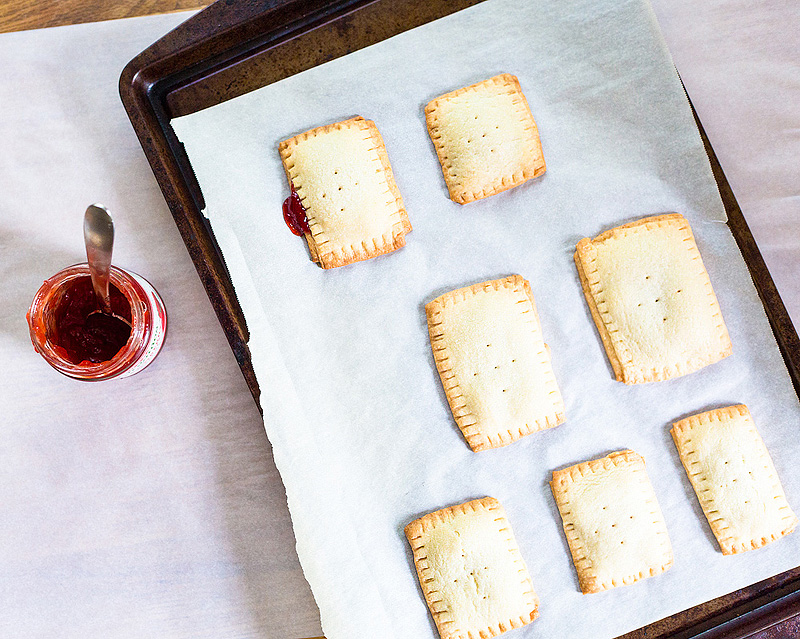 Yum.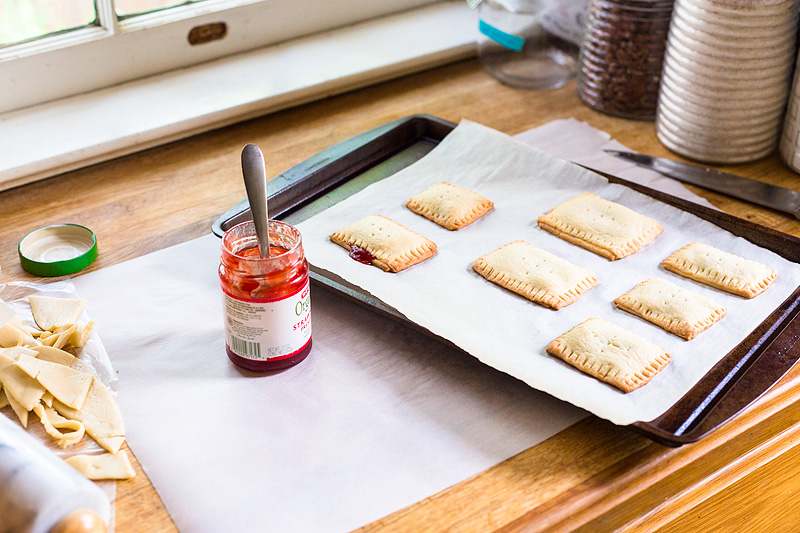 Make your icing and drizzle over the top of your homemade pop tarts.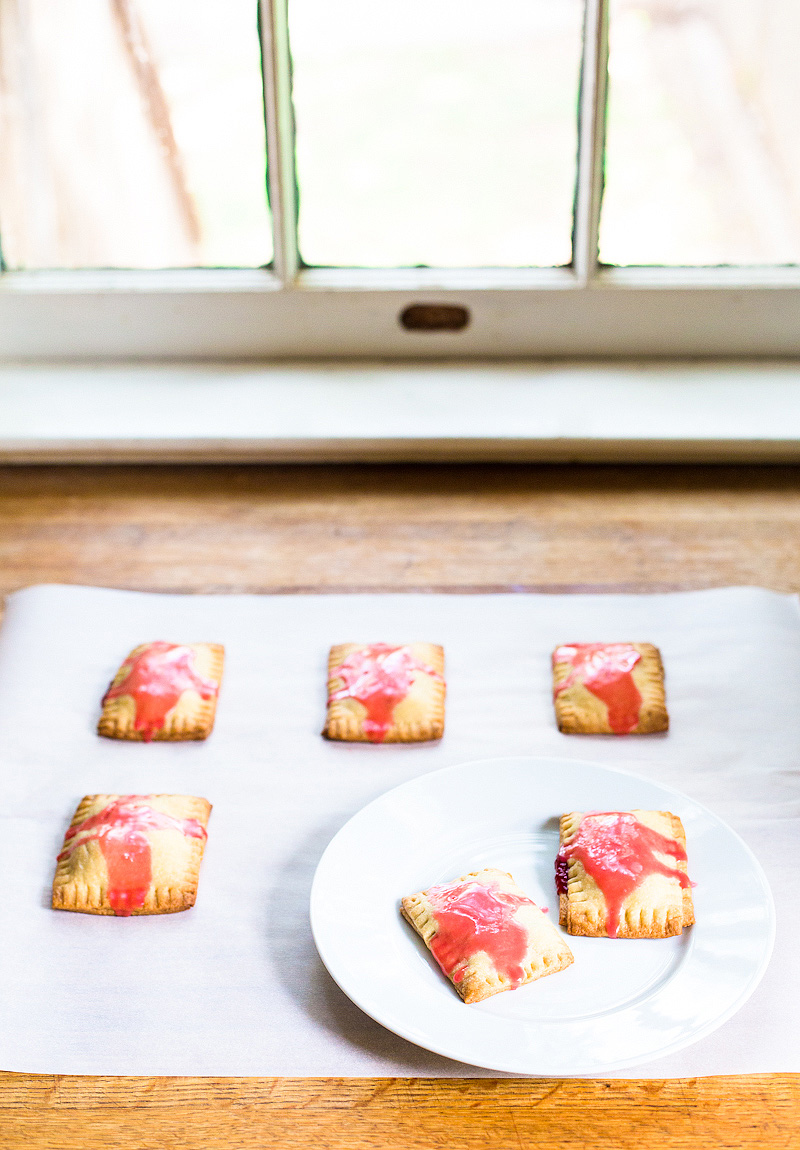 Breakfast recipes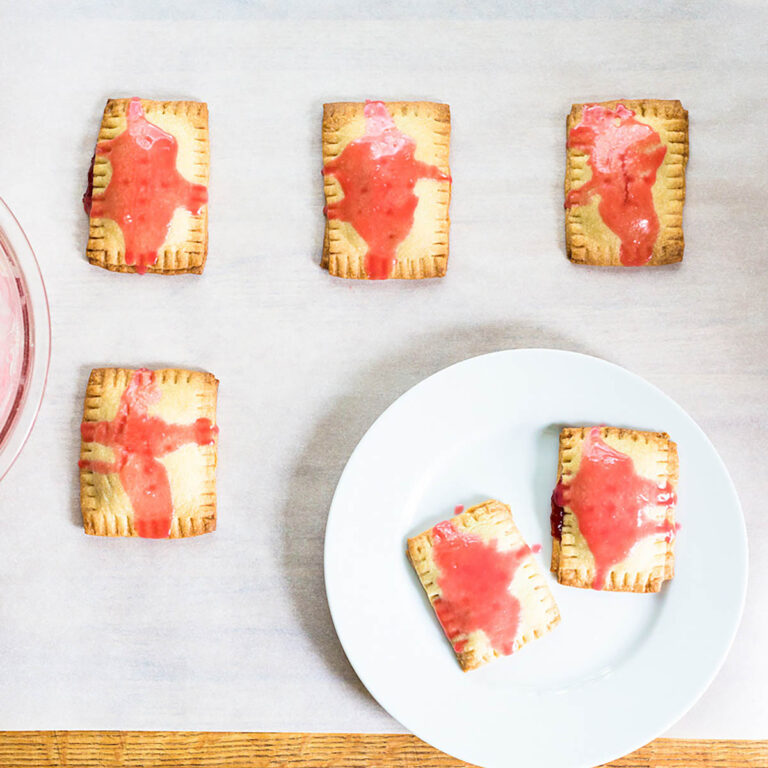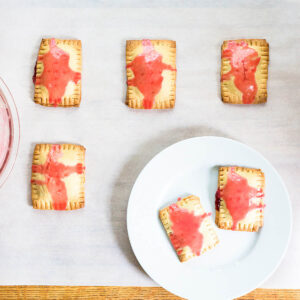 Homemade Pop Tarts with Pie Crust
Homemade pop tarts using pie crust are so easy to make. This recipe only uses 6 ingredients, including those to make the glaze!
Ingredients
For the pop tarts
2

pie crusts

thawed

¾

cup

jam
For the icing
1

cup

powdered sugar

sifted

2

teaspoons

vanilla extract

5

teaspoons

milk

6

drops

food coloring

optional
Instructions
Preheat the oven to 425 degrees F and prepare a baking sheet with a sheet of parchment paper.

On a sheet of parchment paper, flatten or roll out the pie crust (depending on which kind you have). Cut into even rectangles with a knife, depending on which size of pop tart you want.

Place one half of each pop tart pastry onto the baking sheet, leaving room in between each one, like you would with cookies.

Place a row of jam in the very center of the pop tart and down the middle. Do not get the jam close to the sides.

Cover each pop tart with the other half of the pastry. Push down on the edges of each tart with your fingers, so the pastry squishes together. Then crimp the edges with a fork. Finally, poke 4-6 holes in the top of each pastry with a toothpick to let the steam escape when cooking.

Place the tarts in the oven to bake for 11-12 minutes.

Remove from the oven and let cool on a wire rack.

To make the icing, add the sifted powdered sugar to a large bowl. Add the vanilla and whole milk and stir until combined. Add the food coloring (optional) and stir. Drizzle the icing over the pop tarts, then let cool.
Nutrition
Calories:
461
kcal
Carbohydrates:
77
g
Protein:
4
g
Fat:
15
g
Saturated Fat:
5
g
Polyunsaturated Fat:
2
g
Monounsaturated Fat:
7
g
Cholesterol:
1
mg
Sodium:
247
mg
Potassium:
96
mg
Fiber:
2
g
Sugar:
41
g
Vitamin A:
7
IU
Vitamin C:
4
mg
Calcium:
25
mg
Iron:
2
mg
If nutrition info is shown, values are based on an online calculator and are estimates. Please verify using your own data.
Tried this recipe?
Tag @foodbanjo on Instagram and share your photos!