Air fryer vs convection oven. It can be hard to know which one is right for you or even knowing how they differ. From cooking methods to technology, these kitchen tools have a lot of similarities, but also some key differences.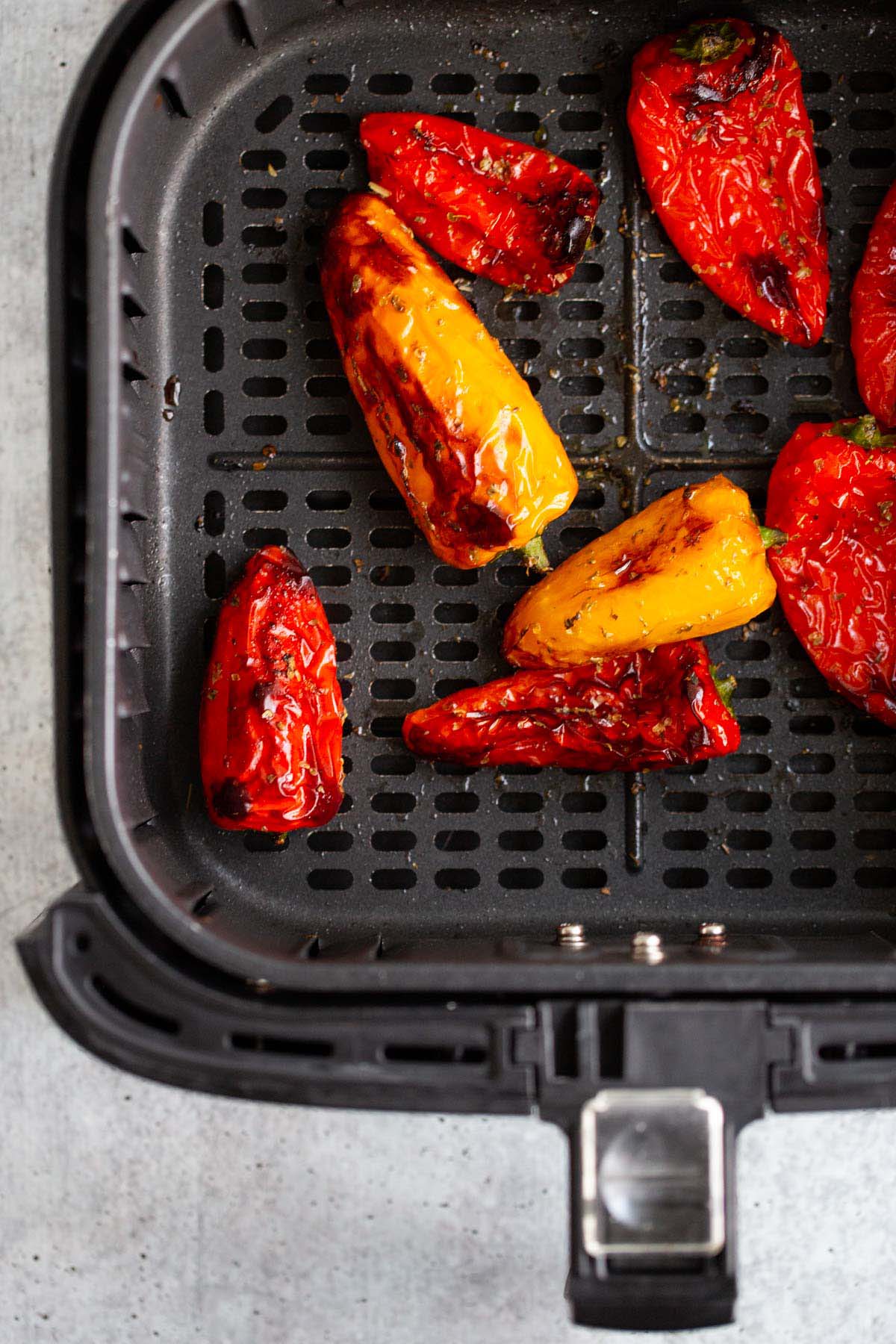 Once upon a time, my husband wanted a convection oven. Something to quickly cook food in without heating up our entire oven.
But we didn't get one. Did we really need ANOTHER appliance and something taking up precious counter space?
Spoiler - We never did get that convection oven, but we did get an air fryer! And still sometimes, he mentions that convection oven again, because while they are similar in a lot of ways, air fryers and convection ovens are a bit different.
Which one is right for you? Why get one at all?
Both of these appliances are known for their ability to cook food quickly and evenly, and they are often used as alternatives to traditional deep frying or baking methods.
Let's take a look at the similarities and differences between air fryers and convection ovens, and you can see if you prefer one or the other (or both!)
What is an air fryer?
An air fryer is a kitchen appliance that uses hot air to cook food. It works by circulating hot air around the food at high speed, which results in a crispy, golden-brown exterior similar to what you get with deep frying, but without the need for as much oil (though you may still need some, depending on what you're making).
Air fryers typically have a basket or tray where you place the food, and which kind you choose is a matter of preference.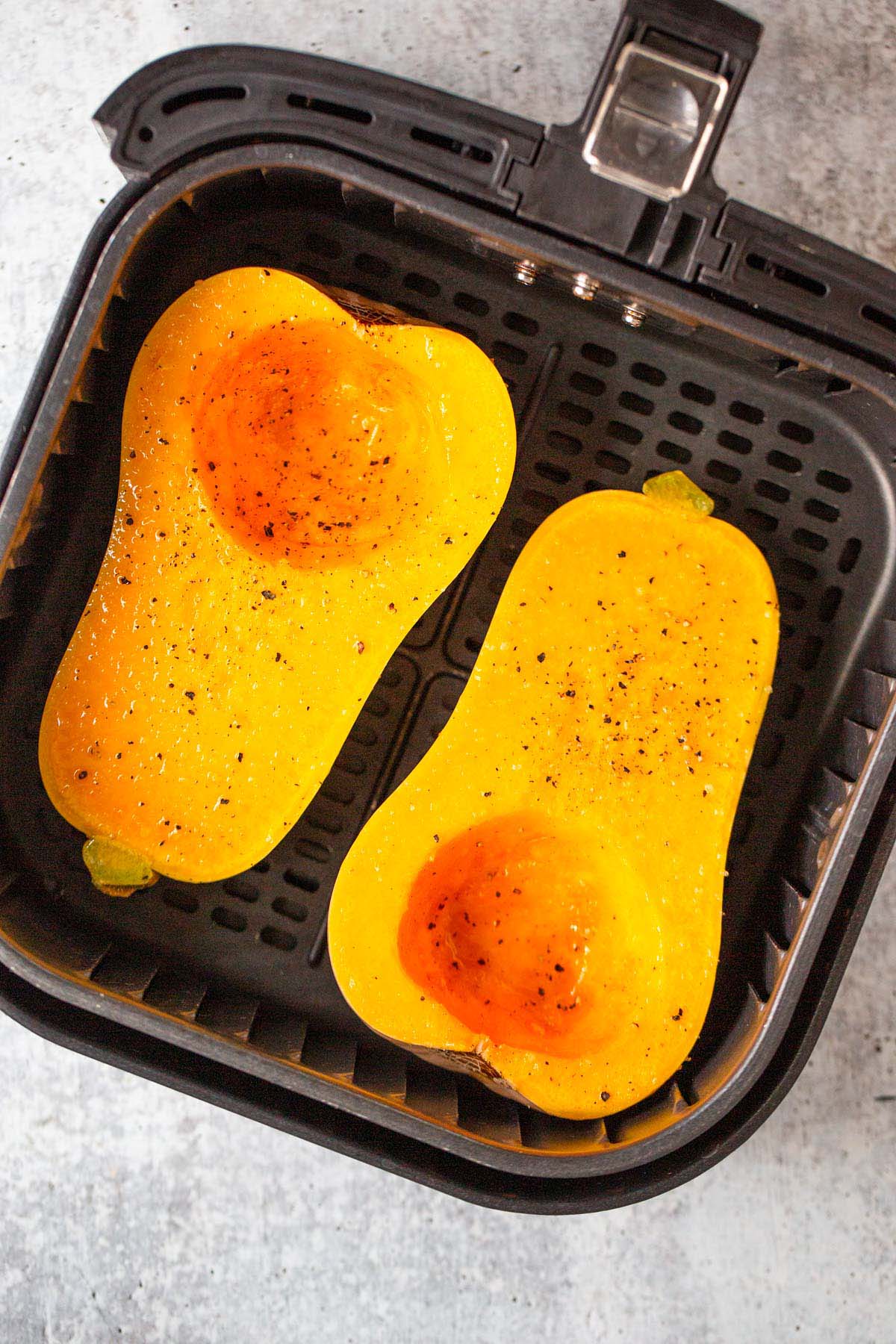 What is a convection oven?
A convection oven is a type of oven that uses a fan to circulate hot air throughout the cooking chamber. This results in more even and consistent heating than a typical oven, which can help to reduce cooking times and produce better quality food.
Cooking method
Both air fryers and convection ovens use a similar cooking method - convection cooking. This means that they use a fan to circulate hot air around the food, which helps to cook it quickly and evenly.
This also means that both appliances are great for cooking foods that would typically be deep-fried, such as chicken wings or french fries.
While both appliances use hot air to cook food, the heating elements in a convection oven are typically located at the back and sides of the oven, while in air fryers, the heating element is located at the top. This can affect the cooking time and temperature needed for different types of food.
Healthier option to deep frying/frying
One of the biggest advantages of both air fryers and convection ovens is that they are a healthier option than traditional deep frying methods. (In most cases!)
By using hot air to cook food instead of a lot of oil, both appliances can provide a healthier cooking option.
Homemade foods cooked in the air fryer may still need some oil, depending on what you're cooking. Vegetables are a delicious option to make in in the air fryer, but most of the time will be tossed in a little bit of oil prior to cooking in the air fryer.
Looking for some healthy foods to make in your air fryer? Here's a list of Mediterranean-diet inspired air fryer recipes.
Versatility
Both air fryers and convection ovens are incredibly versatile appliances that can be used to cook a wide range of foods. They can be used to bake, roast, grill, and fry a variety of different foods, making them a great option for anyone
While both appliances can be used to cook a variety of foods, convection ovens have more cooking modes and settings than air fryers. Convection ovens typically have settings for baking, broiling, roasting, and toasting, while air fryers are primarily designed for frying and baking.
Temperature control
Both appliances have temperature control, allowing you to set the desired temperature to cook your food. This is a big advantage from having to use a thermometer in oil to get the perfect temperature of food if you're deep frying.
It also allows for more control and can make it easier to make recipes if you have a set temperature you know you need to set your air fryer or convection oven to.
Ease of Use
Both appliances are easy to use and come with user-friendly controls. With them, you can also check your food as needed.
For example, some air fryer recipes will tell you to cook something for 8-10 minutes. You can pop open your air fryer at 8 minutes, test for doneness, and then continue cooking as needed, checking when you need to.
Energy efficiency
Because both appliances are smaller, they are more energy-efficient than traditional ovens. They only heat the air needed to fill the air fryer or convection oven, rather than a large typical kitchen oven.
Size and capacity
Air fryers are generally smaller than convection ovens and have a smaller cooking capacity. Note that this will depend on the air fryer though!
This makes air fryers more suitable for cooking meals for one or two people, whereas convection ovens can accommodate larger meals for families. (Again, this depends on the size of the air fryer or convection oven you have).
Cooking time
Air fryers cook food faster than convection ovens due to their compact size and the fact that the heating element is located at the top.
This means that food cooked in an air fryer will generally cook faster than the same food cooked in a convection oven.
While some air fryer recipes do require preheating, many do not. This also cuts down on preheating time that you would need with a typical oven.
Maintenance
Air fryers are typically easier to clean and maintain than convection ovens because they have fewer parts and components. Convection ovens often have multiple racks and heating elements that can be more difficult to clean.
Whichever one you choose, enjoy the cooking you can do and try out some new recipes!
More air fryer tips