Should you get an air fryer? Check out these pros and cons of buying an air fryer to decide if it's right for you and your kitchen.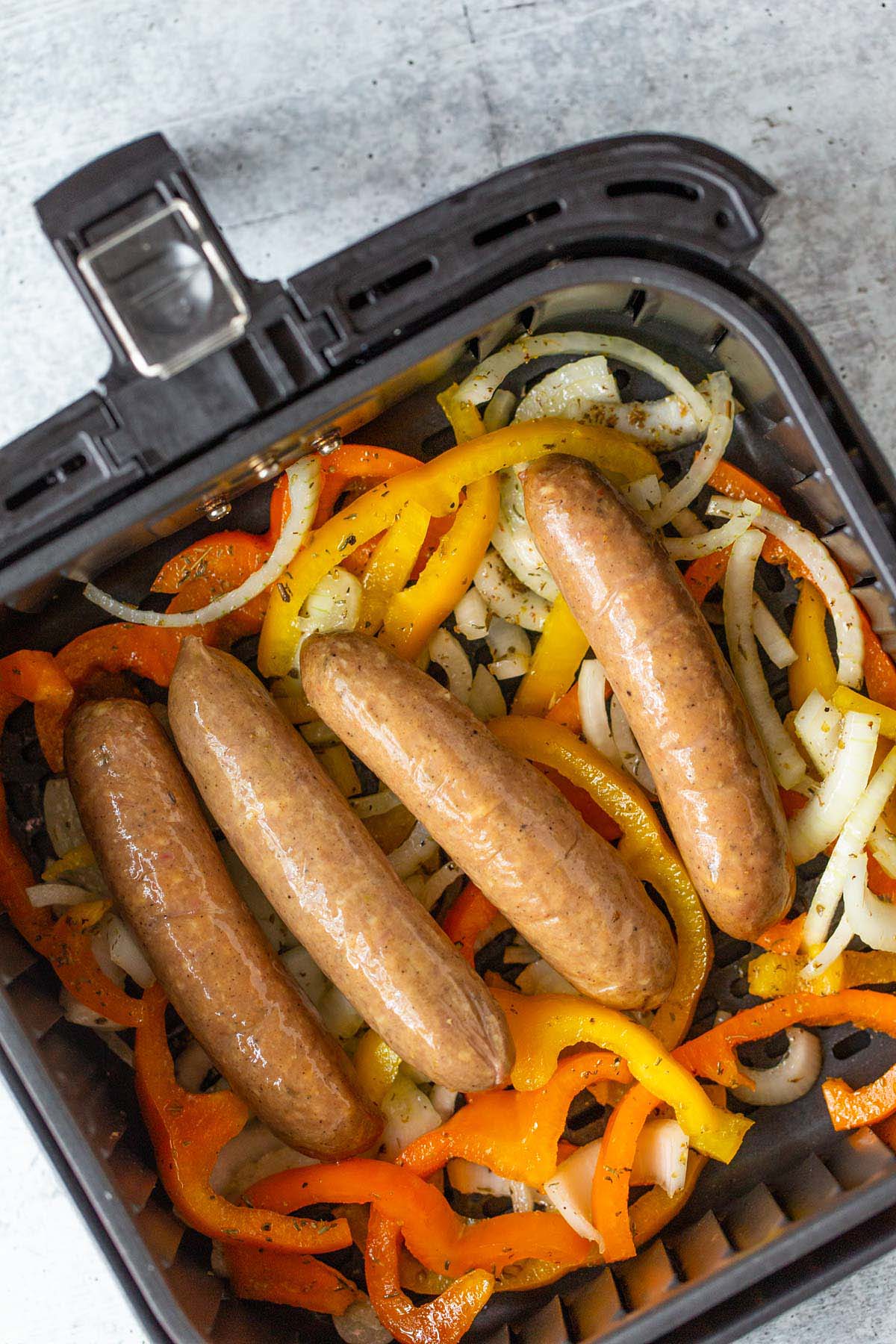 Pros of an air fryer
No preheating (most of the time) - While many air fryers will have a preheat button, most of the time you don't actually need to preheat your air fryer. Some specific recipes may have you preheat, but most air fryer recipes don't require preheating.
Usually quicker than an oven - Cooking in an air fryer is usually quicker than an oven! Foods that may take 15-20 minutes to cook in an oven may sometimes take less than 10 minutes in an air fryer! Crispy chicken thighs may take 40 minutes in an oven, making air fryer bone-in chicken thighs may only take 20-25 minutes.
Can use less energy than a conventional oven - Because an air fryer is heating up a smaller space and uses airflow rather than heating an entire oven to a certain temperature, it commonly uses less energy. You know what that means? Lower energy bill!
Doesn't heat up your house in summer - Because you're not turning on an oven and just plugging in an electronic appliance, the air fryer is a great alternative to turning on an oven in the summer!
Perfect for cooking for 1-2 people - I love my air fryer for making a quick lunch for myself. Sometimes I'll also use it for cooking up chicken thighs or salmon for the entire family.
Can make food crispy without deep frying - One of the big reasons people love air fryers is that it can add crispness to foods without deep frying! Hence the "frying" part of air frying. I love making this air fryer panko chicken and air fryer salmon with crispy skin.
Heats up leftovers and frozen food - I find that air fryers heat up leftovers and frozen food even better than the oven! Buy breaded chicken tenders or fries from your frozen section and heat them up quickly in the air fryer!
Cons of an air fryer
Takes up space - Because it's an extra appliance, it does take up space. And depending on your air fryer, it may be large. This may not be an issue if you have a lot of storage space or counter space in your kitchen, but if your kitchen is smaller, you may not have room for one.
Can't cook everything in it - Some people thing air fryers are great for cooking anything in! And while you can cook a lot of things in it, it's not great for soupier things with sauces or things like pasta (unless you're making pasta chips).
Some foods may be too large for an air fryer - While you can cut a lot of things to fit an air fryer if they're too big, everything may not fit in an air fryer, especially if you have a smaller one. I have a large air fryer, and if I'm planning on making air fryer spaghetti squash or air fryer butternut squash, I will try to buy a smaller one that will fit in my air fryer.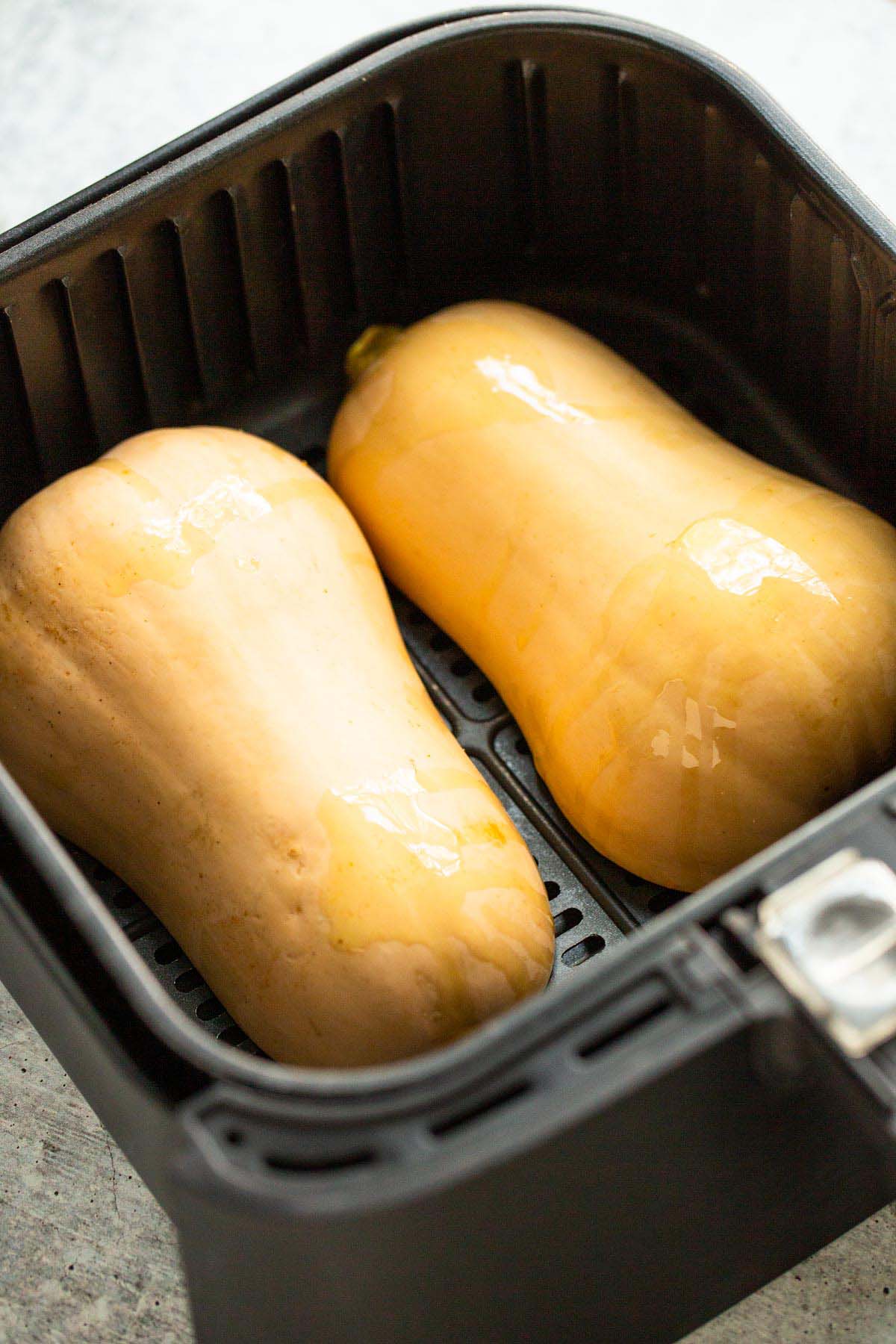 Limited by space - While air fryers come in different types and sizes (basket style, rack style), you may not be able to cook dinner for a family of 4 in one. Now you might be able to cook a main dish OR a side dish, if you're cooking for a family of 4, you will likely not be able to cook an entire meal in your air fryer at the same time.
Verdict? Should you get an air fryer?
It's up to you! The most important thing is to think about how you will use it and IF you will use it.
Air fryers are NOT just for heating up frozen food, they can be used to make so many delicious roasted veggies (like air fryer tomatoes), salmon dishes, chicken, and even desserts!
You can make a bunch of air fryer Mediterranean diet recipes!
10 delicious air fryer recipes to try