Trader Joe's Dutch Griddle Cakes are fluffy and delicious, and the best way to cook them is in the air fryer! The outside gets slightly crispy and the inside is just fluffy and tasty.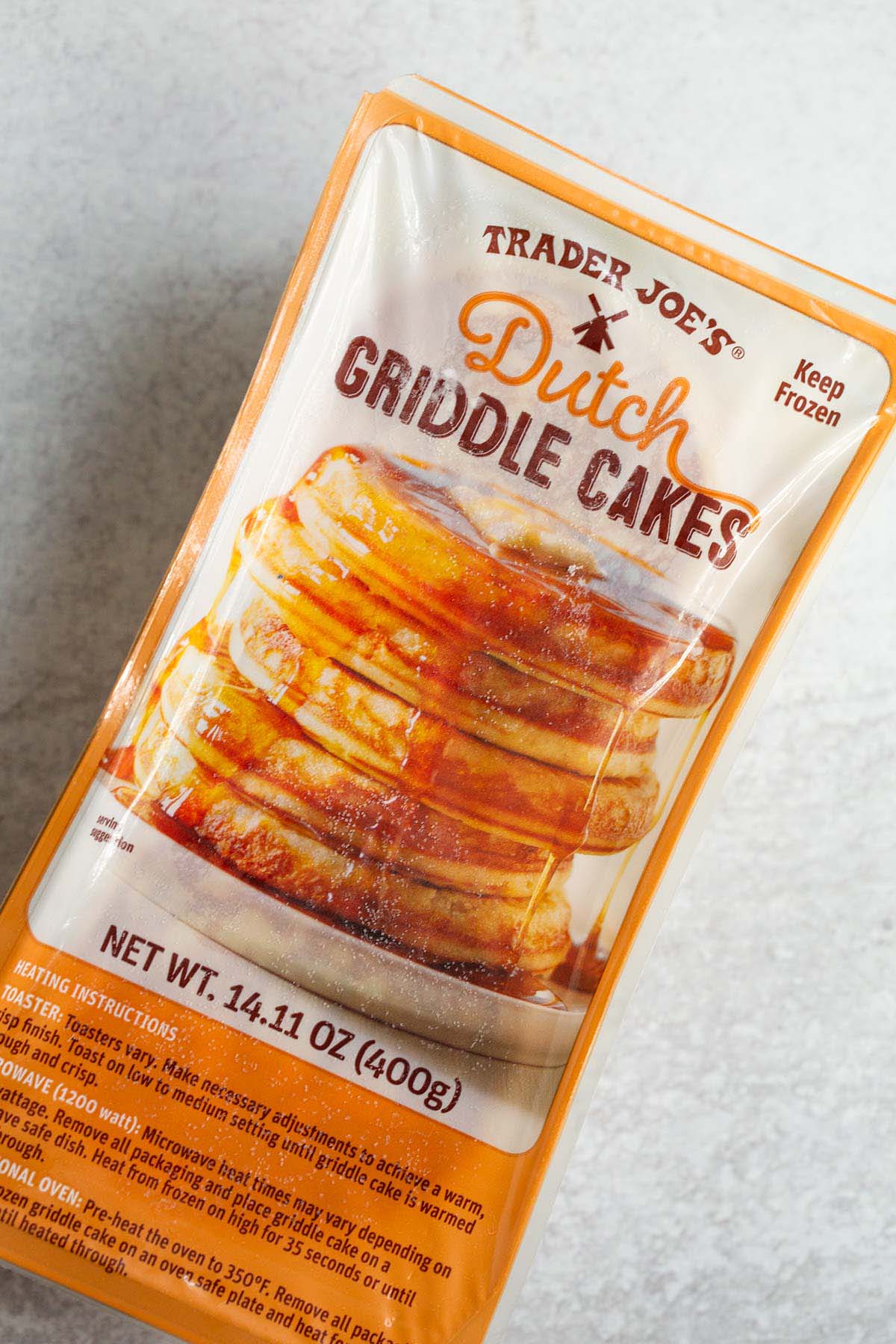 I am always on the hunt for new Trader Joe's items. And when I saw these recently, I knew I had to try them.
But when I looked at the options for making them, I was less than impressed. I didn't want to do them in the microwave where they may not heat evenly. The oven takes forever. And a toaster? I didn't want to have to keep checking to see if it was cooked through.
Enter the magical appliance. The air fryer. My daughter has been requesting the griddle cakes the last 3 mornings for breakfast, and they are so easy to cook in the air fryer.
I just top with a drizzle of syrup for her and she loves them. I do too. Time to buy another package or five and stock up!
What do the griddle cakes taste like?
The griddle cakes are similar to a pancake, but sweeter. The griddle cakes taste sweet on their own, though for added sweetness, you may want to add some maple syrup to the top. (This is how my daughter loves them. Cut up with some syrup).
Where are the griddle cakes located at Trader Joe's?
The Dutch griddle cakes are located with the other frozen breakfast foods at Trader Joe's. I find them with the frozen croissants, waffles, etc.
Serving ideas
With a drizzle of maple syrup and/or a pat of butter on top!
With some fresh fruit or these air fryer cinnamon apples
Make a faux McGriddle by adding sausage (or bacon), eggs, and cheese and putting it between two of the griddle cakes.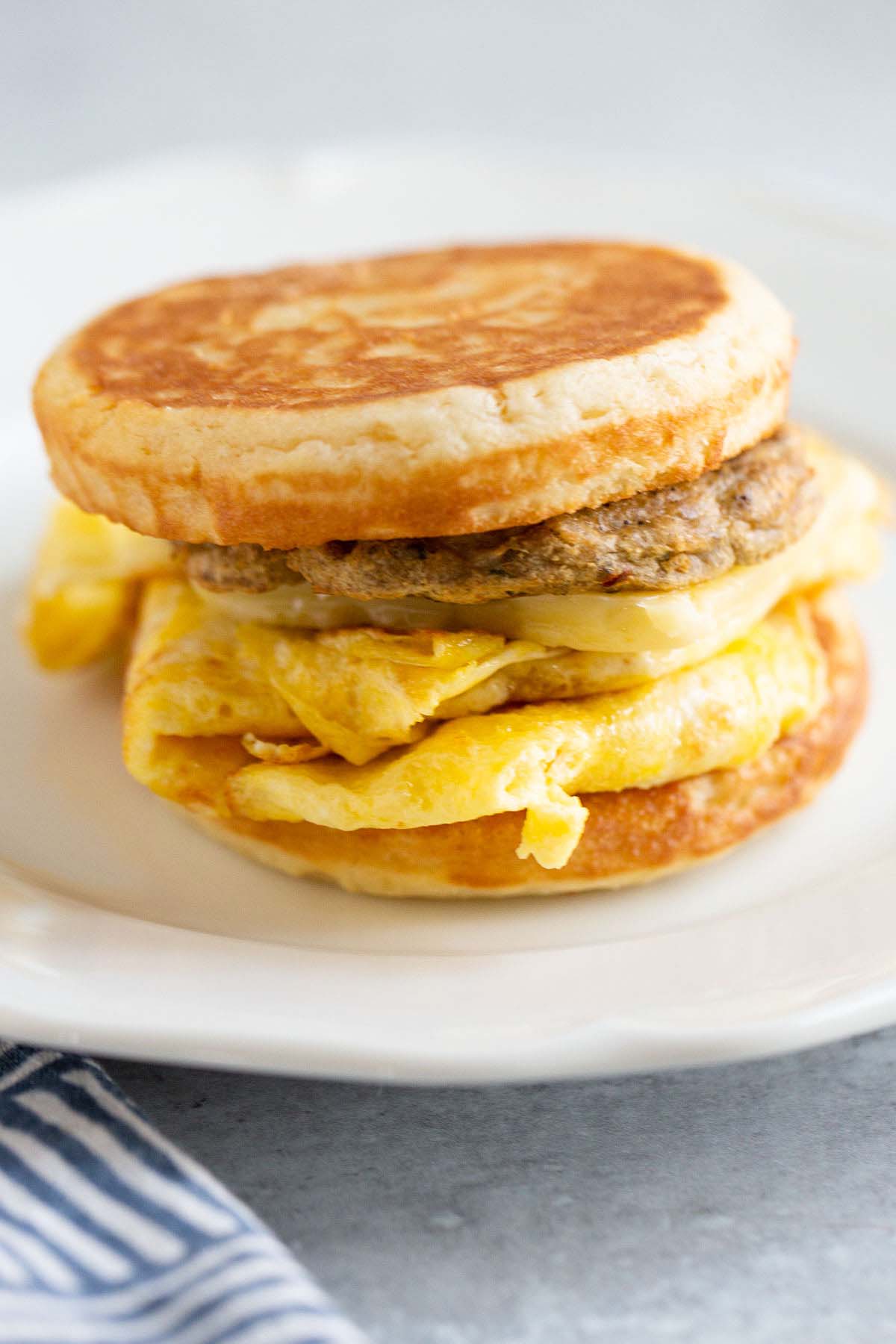 How to cook the frozen griddle cakes in the air fryer
Add frozen griddle cakes to the air fryer.
Cook at 350 degrees F for 4 minutes, then flip and cook an additional 3 minutes.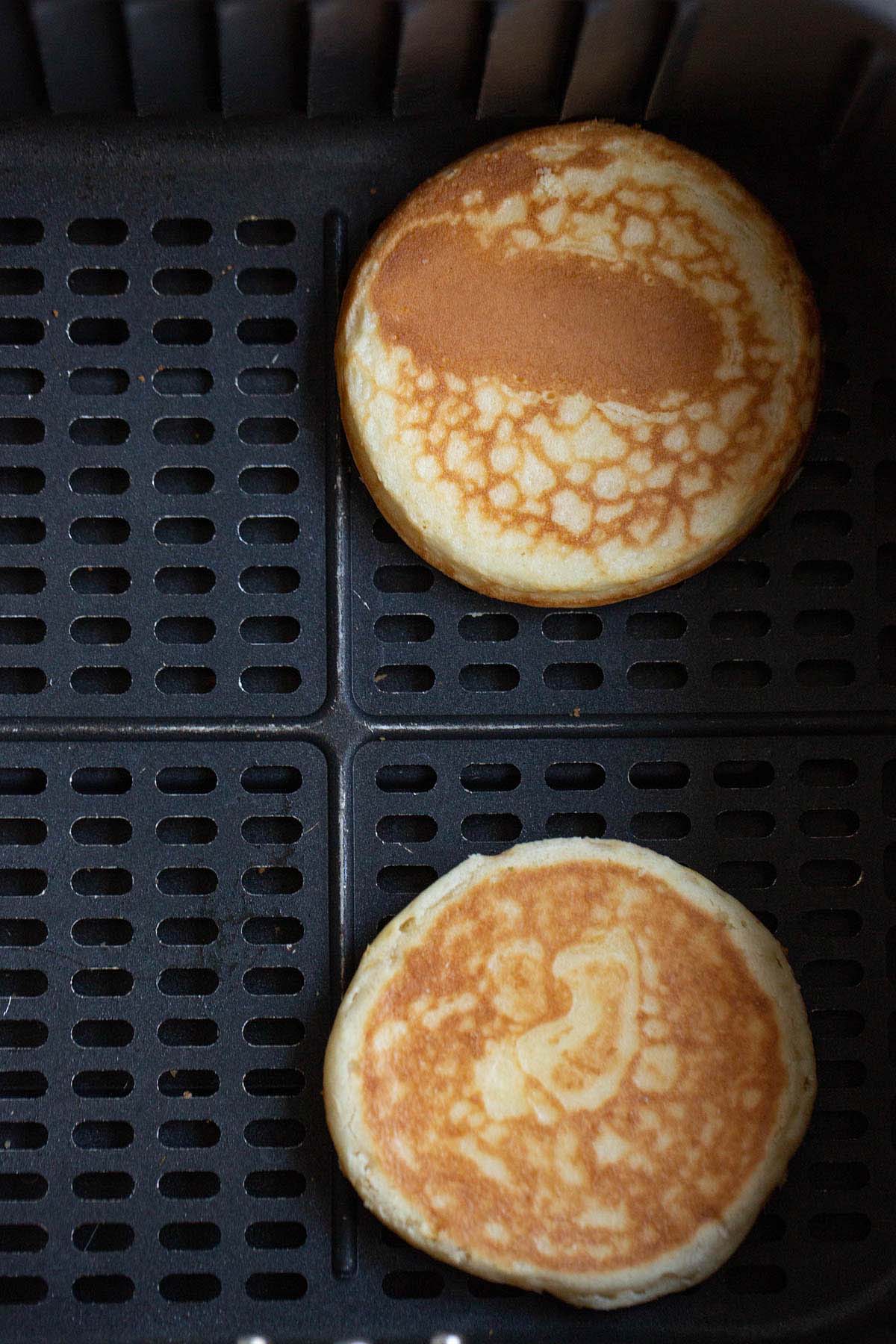 Serve as desired!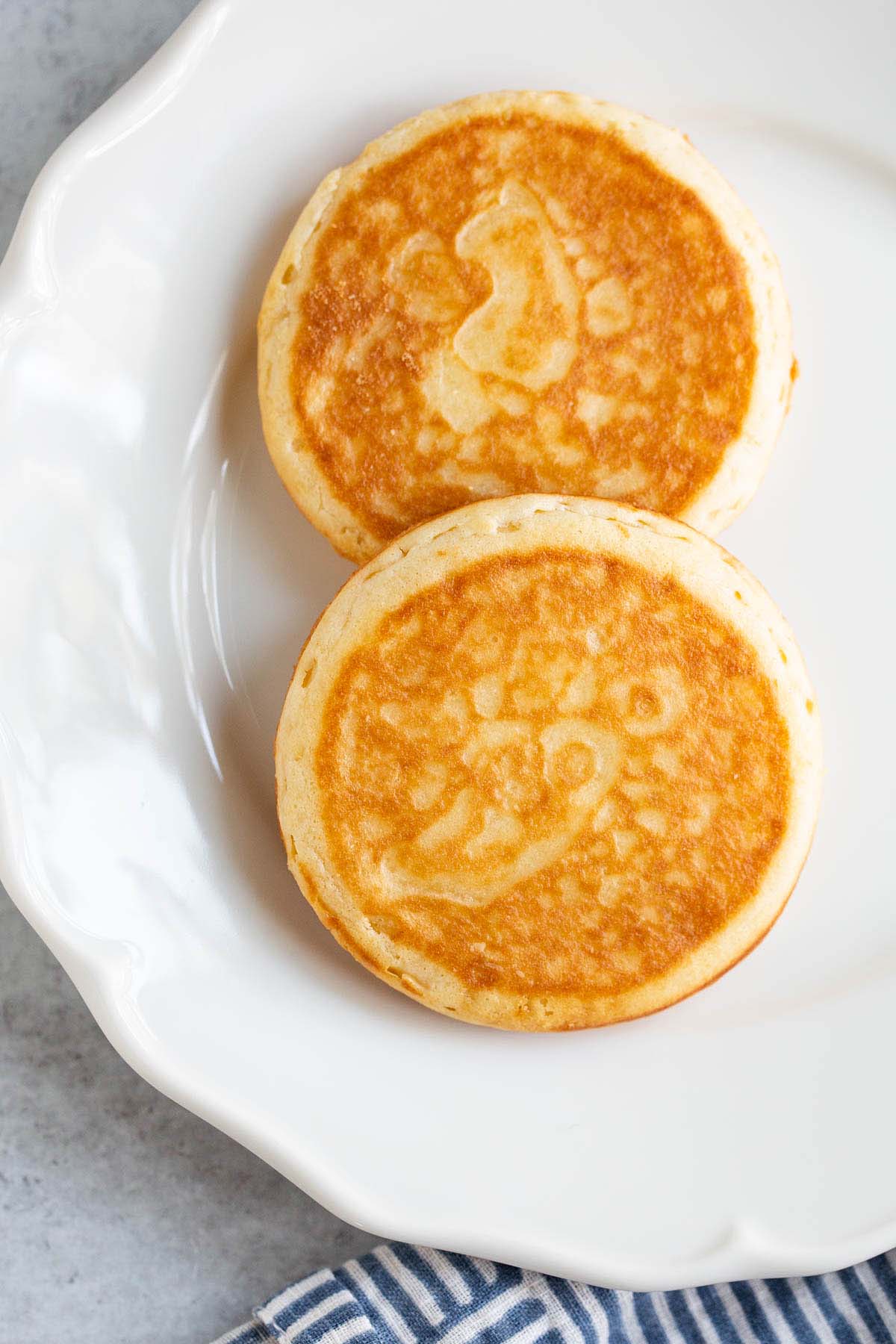 More air fryer Trader Joe's items