Lately I have discovered the joys of working from home. Being able to throw a load of laundry in the washer, step outside for a breath of fresh air, and not having to work under headache-inducing florescent lights are all huge benefits. But even better than all those things is being able to cook a proper lunch. None of this reheating food in a microwave. At home there is an ACTUAL oven. And a stove! And pots and pans!

However, I don't want to be slaving away in the kitchen my whole lunch break. Or dirtying up a bunch of dishes. That's why I love quick lunches like this Chili Lime Shrimp that is Whole30, Paleo, and Keto friendly! Cook up a bunch of shrimp, toss in seasoning, squeeze some lime on the top. Easy lunch. And if you're a bit hungrier or want to turn this chili lime shrimp recipe into dinner, plate over some cooked pasta or a salad.
I usually use frozen shrimp, because I always try to keep a bag in the freezer. But of course, if you can get fresh shrimp, even better!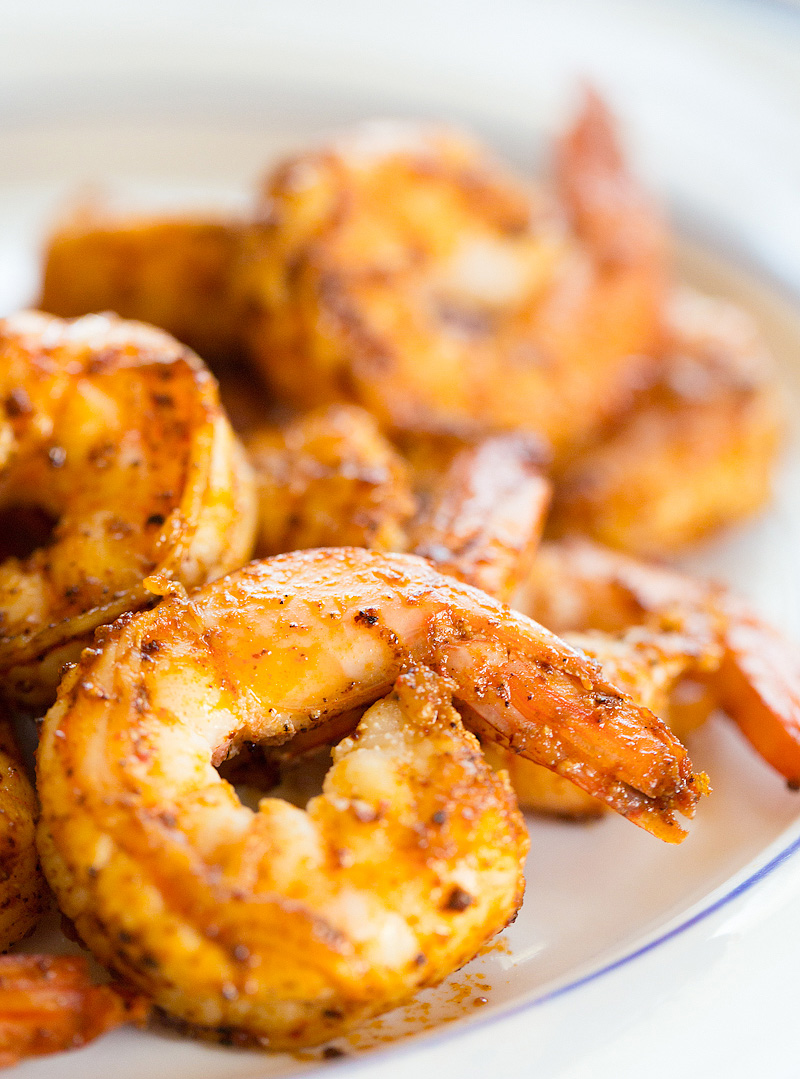 Chili Lime Shrimp
Prep time:
Cook time:
Total time:
Ingredients
1 tbsp olive oil
1 tbsp olive oil
10-12 medium-sized, frozen shrimp
10-12 medium-sized, frozen shrimp
¼ tsp black pepper
¼ tsp black pepper
¼ tsp paprika
¼ tsp paprika
¼ tsp chili powder
¼ tsp chili powder
½ a lime
½ a lime
sprinkling of salt
Instructions
Heat olive oil in a large skillet on medium-high heat
Once oil is hot, place the shrimp into the pan to start cooking. (If using fresh shrimp, cooking time will be less).
Cook until shrimp are pink and opaque, about 10 minutes, flipping about halfway through (at the minute mark)
Turn off the heat.
Add a sprinkling of salt, black pepper, paprika, and chili powder to the pan and stir to combine so the shrimp are coated.
Plate and squeeze the juice of ½ a lime over the shrimp.