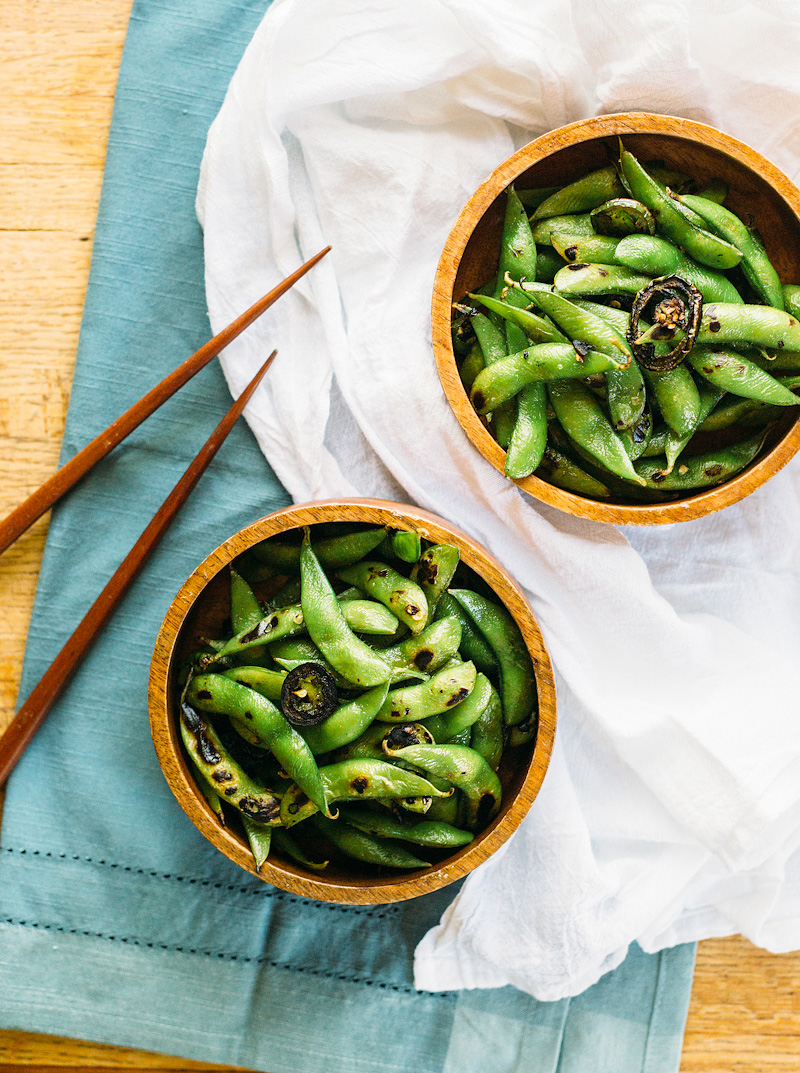 I love snacking. Give me a lazy Sunday afternoon with some snacks and some tv and I'm a pretty happy girl. It's so easy to fall into the rut of just pulling out a bag of chips or making some popcorn. I'd rather do something that's almost as easy and worlds tastier and healthier.
Enter this charred, blistered, and perfect edamame.
Edamame is so easy to make. If you get frozen, like I do, you just follow the directions on the package. This usually either involved boiling in some water or cooking in the microwave. I usually do the boiling method though. Just as easy! And then with this recipe, you just take that boiled edamame and toast it up in some olive and sesame oil. I like to throw in a jalapeno for some heat. It gets all caramelized and yummy. I usually leave the seeds in for some extra spice, but if you're a little reluctant to have your mouth on fire, leave the seeds out. It will still be tasty.
You end up with a perfectly blistered and charred edamame that has a little spicy kick. Perfect for snacking. Perfect for sharing. If you're feeling generous. A spicy, salty treat.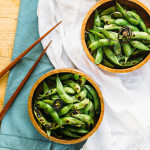 Print Recipe
Spicy Toasted Edamame
Ingredients
1

bag frozen edamame

1 pound

1

large jalapeno

1

tbsp

olive oil

1

tsp

sesame oil

salt to taste
Instructions
Boil the edamame in a pot for about 4-5 minutes (or follow the instructions on the bag).

While edamame is cooking, slice up the large jalapeno. For less spice, remove the seeds.

Heat olive oil and sesame oil in wok over medium-high heat. If you don't have a wok, a large skillet can also be used.

Add the edamame and sliced jalapeno.

Cook for 10 minutes, stirring frequently until edamame is blistered.

Serve while hot!