This pineapple cherry dump cake tastes so much like a pineapple upside down cake! But it's so easy to make and only uses four ingredients.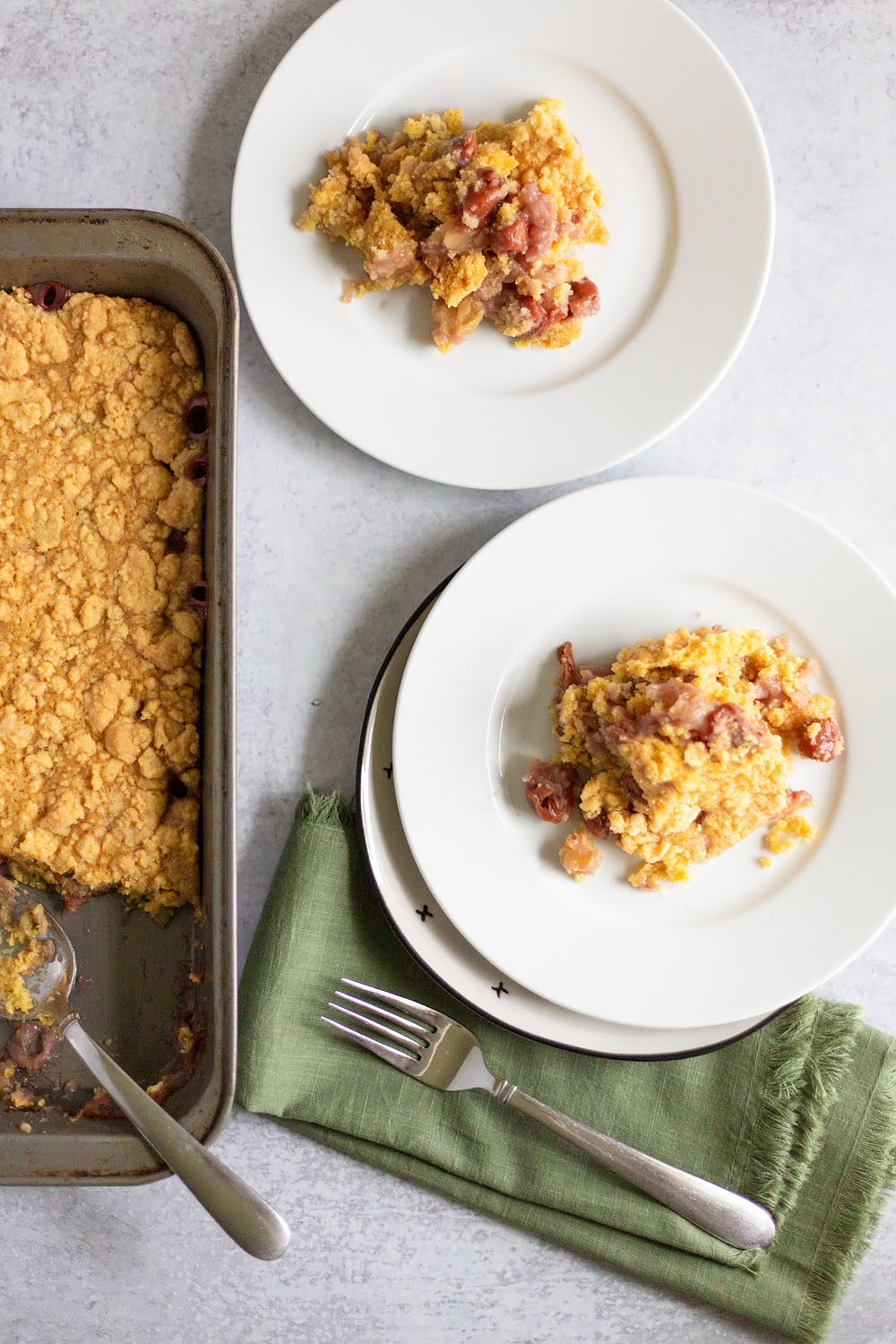 There are some things my mom makes that are so good I demand the recipe so I can make it myself. This pineapple cherry dump cake is one of those. I asked her to bring the recipe with her when she came to visit a few weekends ago. She laughed and said it's so easy, you barely need a recipe. And it IS. My favorite kind of recipe. An easy, no fuss one.

Also, this recipe only uses four ingredients. FOUR ingredients to make a delicious cake. With a weird name. I know, dump cake isn't exactly the most flattering of names. But I think it basically means you dump ingredients into a cake pan, stick in the oven, and bake. Also, you use a spoon to kind of just dump onto a pile on your plate to eat. It doesn't matter how this pineapple cherry dump cake looks, it only matters how it tastes. And it's delicious.
This recipe also gets it's inspiration from a pineapple upside down cake... but it's just a LOT easier to make. So it is basically a pineapple upside down dump cake.
One thing I love about this dump cake is it just uses canned fruit. That means you can make it any time of year. If you want those tropical flavors in summer, go ahead. If you are wanting to bring some brightness to your fall or winter days, make this dump cake. Also, it's great for holidays! If you're going to a relative's house for Thanksgiving, Christmas, or another holiday, this is a quick and easy dessert to make.
Ingredients for the Pineapple Cherry Dump Cake:
Cherry pie filling -  This is easy to find! You can usually find it in the baking aisle. I've used regular and tart cherries, and both are great! Go for the tart cherries if you like a little more of a tart taste, and regular if you don't.
Crushed pineapple - The pineapple provides a bit of a tropical flavor. Make sure to get crushed pineapple and not pineapple chunks.
Yellow cake mix - Simply grab a box of yellow cake mix for this recipe.
Butter - You'll mix this with the yellow cake mix to give this dump cake it's sweet, buttery flavor.
How to make the Pineapple Cherry Dump Cake:
First, you preheat your oven to 350 degrees F. Then you just get out a cake pan and add the pineapple and cherries.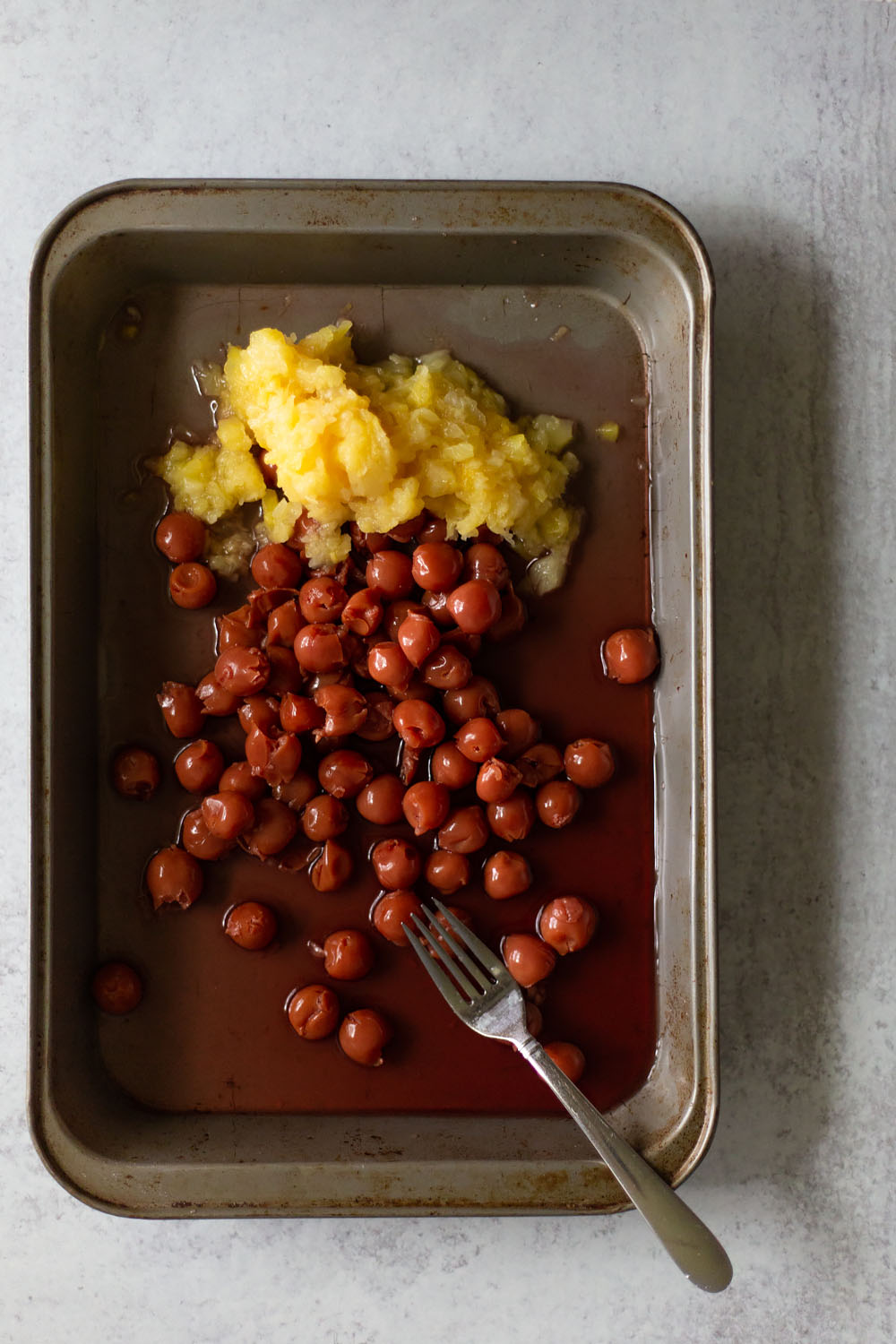 Next, mix it all together.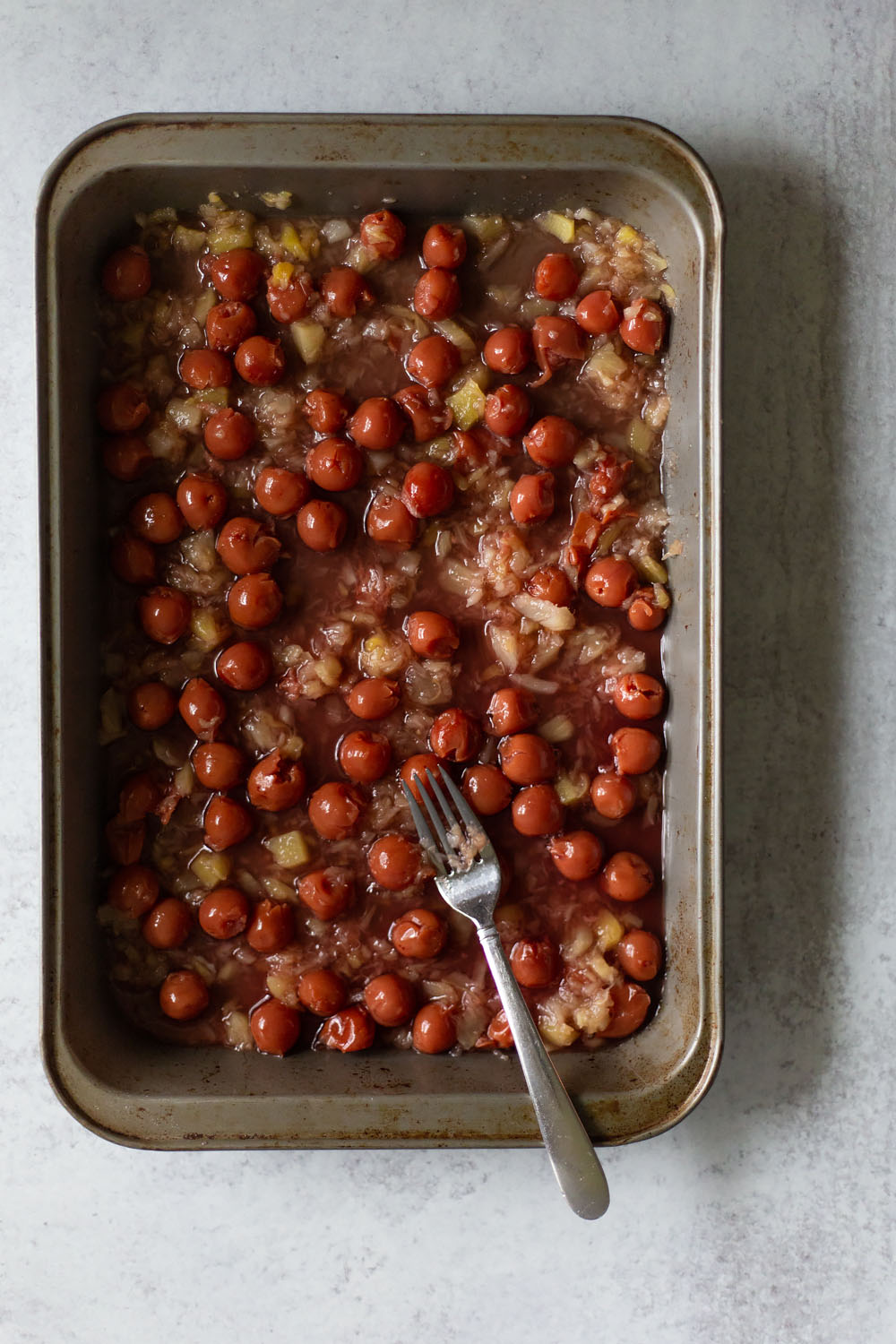 Melt the butter, combine with yellow cake mix, and stir until crumbly.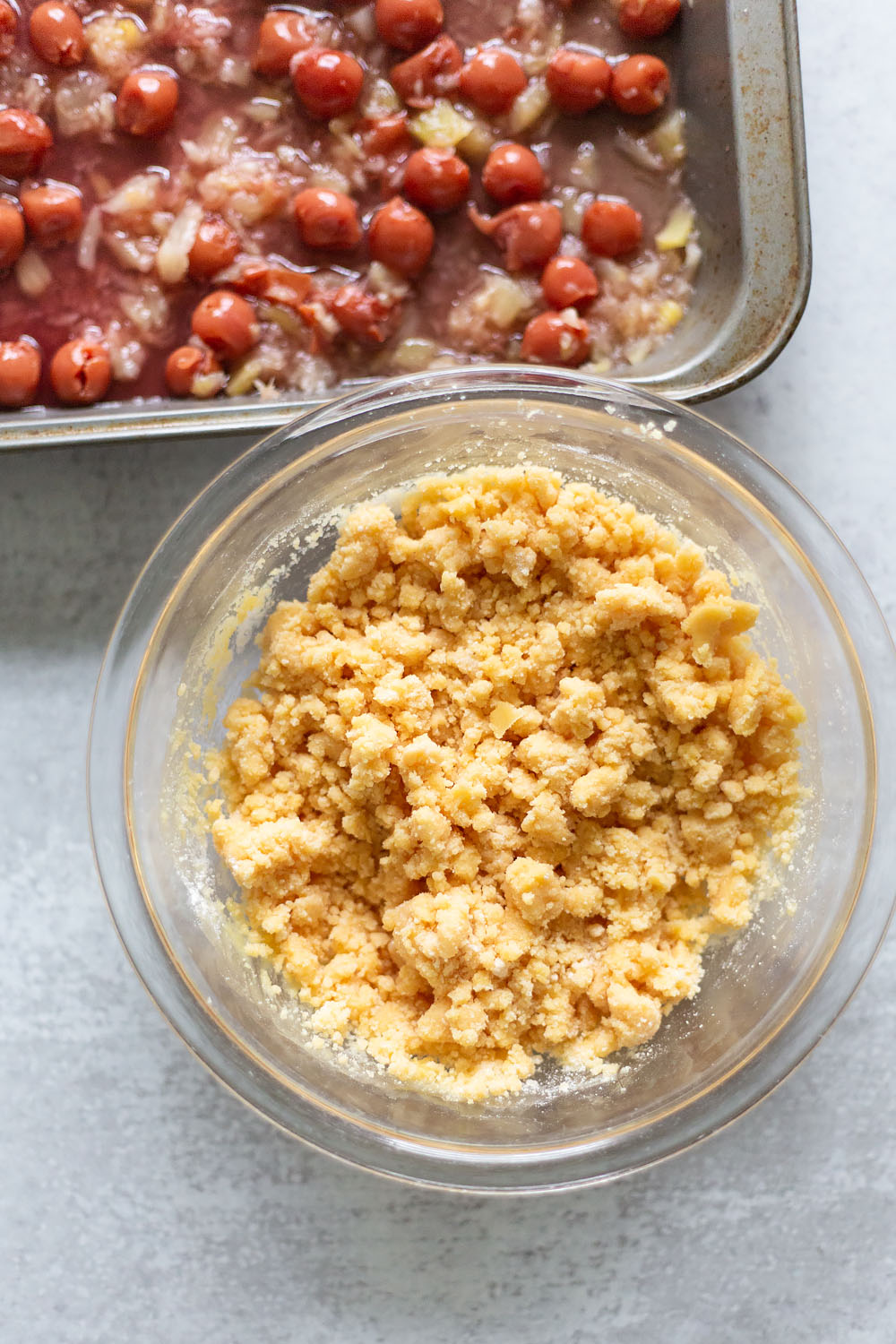 Sprinkle into the pan.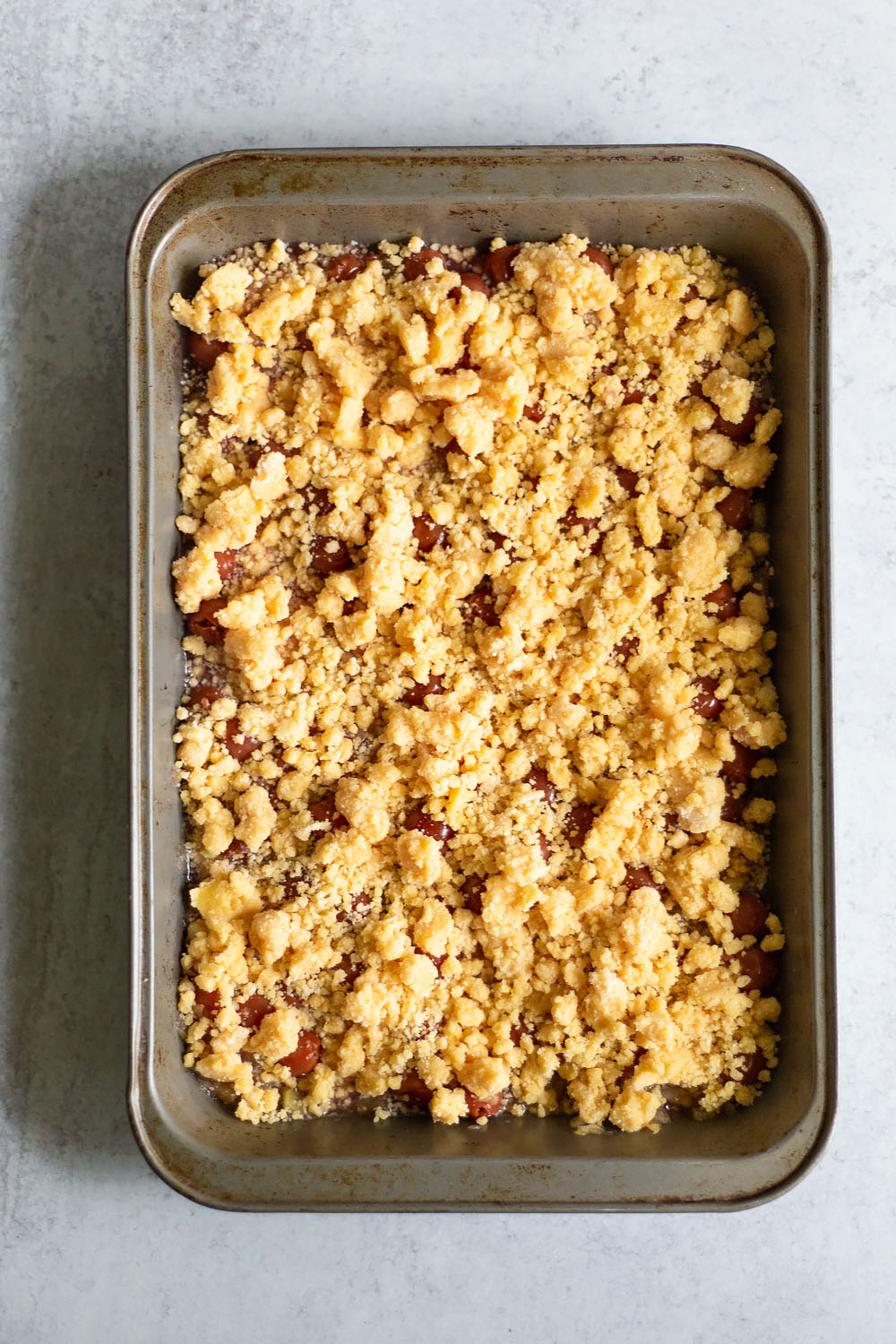 Bake, cool slightly, then scoop some out to enjoy!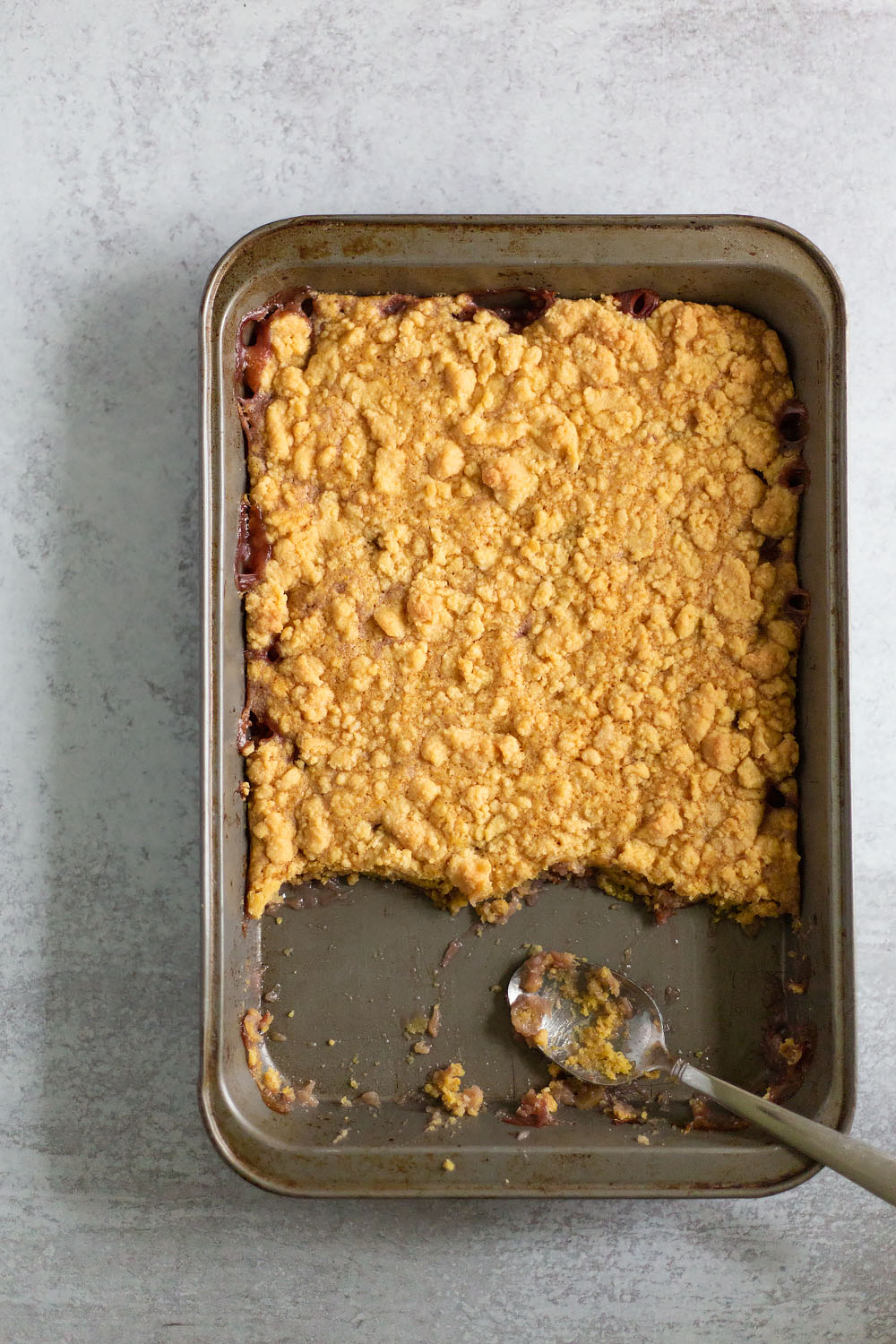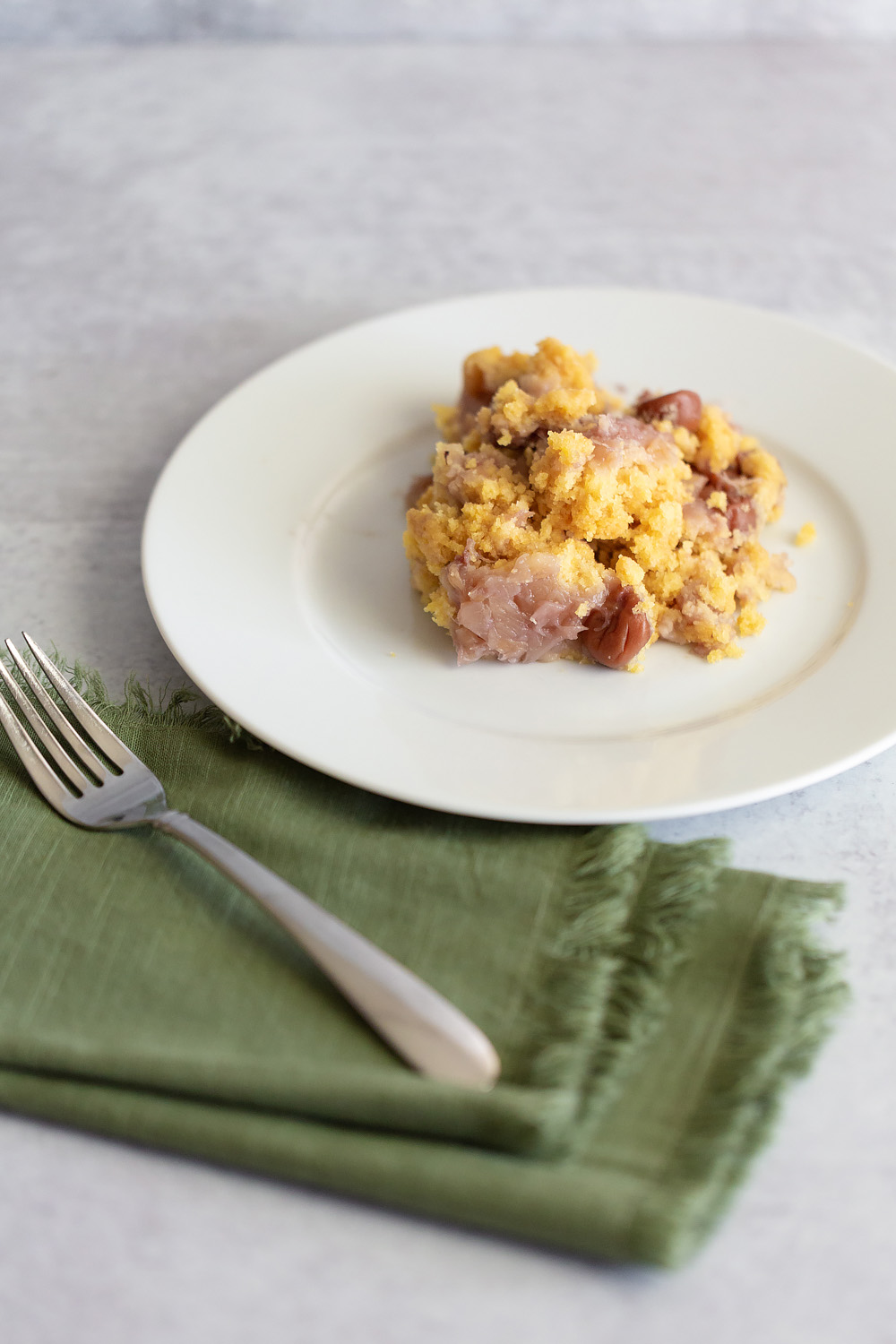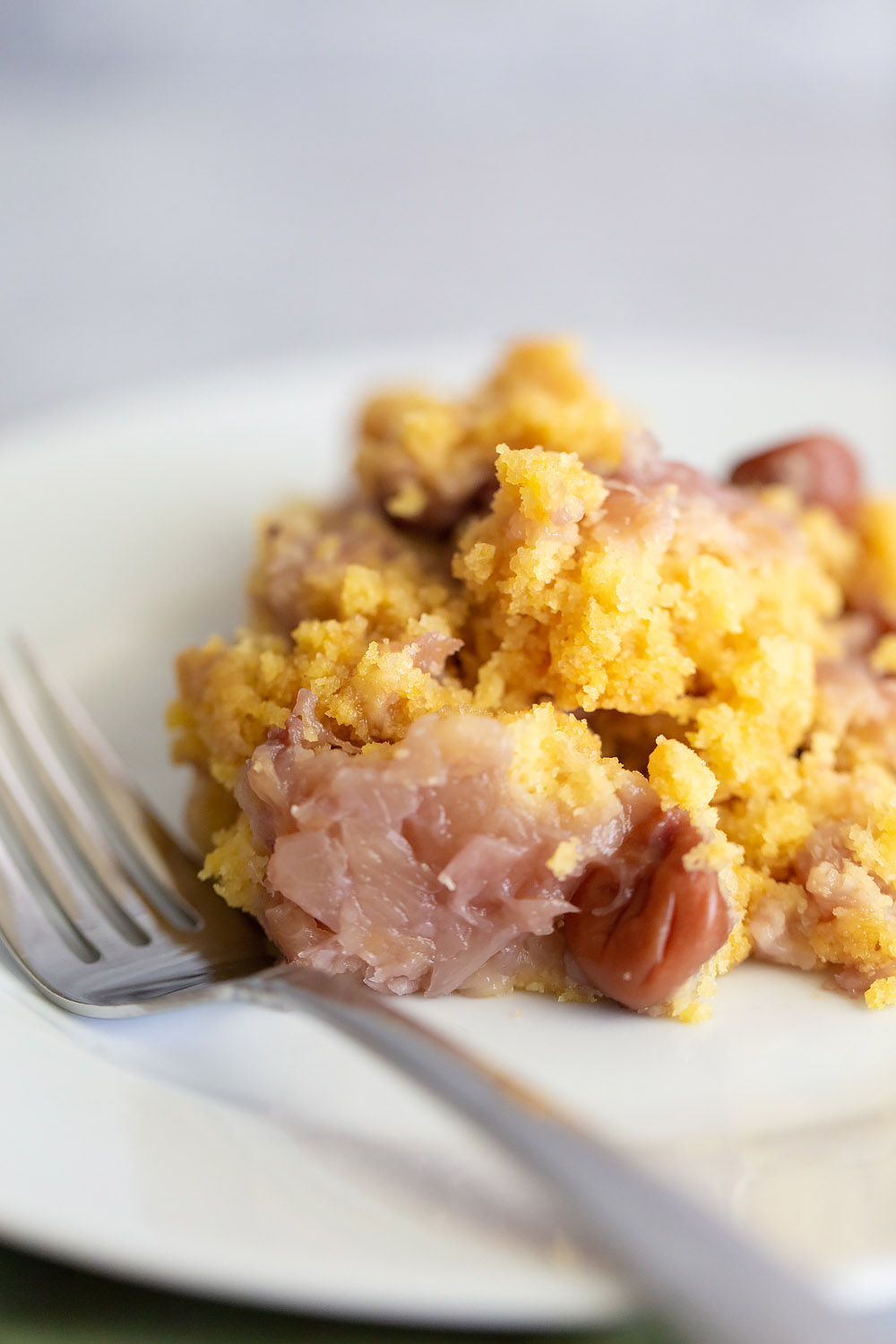 Print Recipe
Pineapple Cherry Dump Cake
This easy pineapple cherry dump cake recipe uses only four ingredients!
Ingredients
1

can

cherry pie filling (about 14.5 oz)

1

can

crushed pineapple (8 oz)

1

box

yellow cake mix (about 15.25 oz)

1/2

cup

melted butter
Instructions
Preheat the oven to 350 degrees F

Spread the cherry pie filling and pineapple in an ungreased 9x13 inch pan. Mix together until combined.

Melt the butter, then mix with the cake mix until crumbly.

Sprinkle the cake mixture over the fruit.

Bake for 40-45 minutes until light brown.

Serve warm or cool. Scoop out servings with a spoon or spatula and dump onto a plate.
Notes
This pineapple cherry dump cake can be served warm or cool. It's delicious on its own, with ice cream, or whipped cream.
Looking for more easy desserts? Try these!