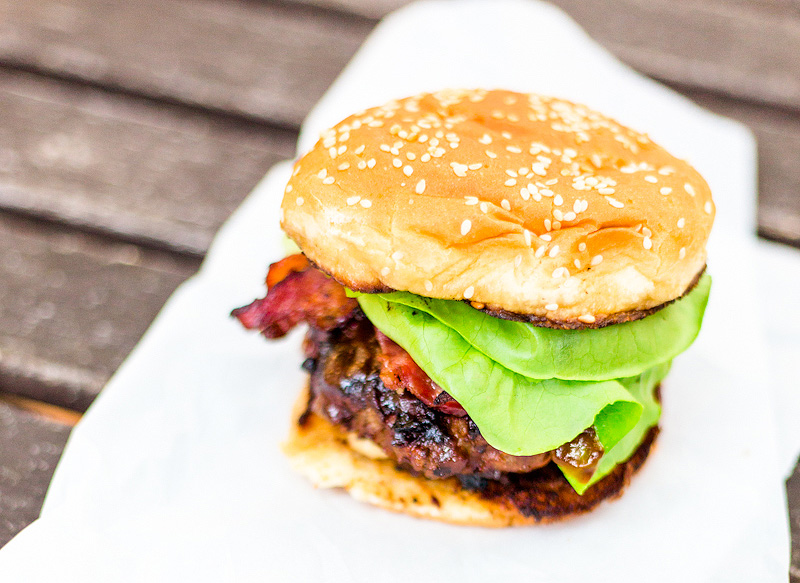 With July 4th festivities right around the corner, it's time to make some good ol' 'merican burgers. But these we'll make within the comfort of the air conditioner instead of an outdoor grill.
We don't do a lot of any grilling here. Maybe it's because I was raised by a single mother - I was brought up cooking with microwave and toaster ovens. To this day, cooking with open flame is highly discouraged, crème brûlée being the only exception. Only recently did I venture into the mildly manly world of hamburgers. Even then it was my mom's recipe of ground beef mixed with Lipton's onion soup mix. They were pretty good and literally burgers "just like mom used to make," but not having Lipton's in the cupboard one day forced me to recreate the flavor with some fresh ingredients and it evolved from there.
Cheeseburgers are great, but we put the cheese inside the meat, so you get some nice crispy cheese bits that have melted their way to the outside and a great umami flavor on the inside. We also don't salt the meat at all. Salting the beef before cooking can cause it to tighten up and squeeze out moisture, and I find they don't need salt when served with condiments - we top with BBQ sauce, cuz Texas, and dot the bun with spicy brown mustard).
Toast your buns and try serving with Garlicky Fries.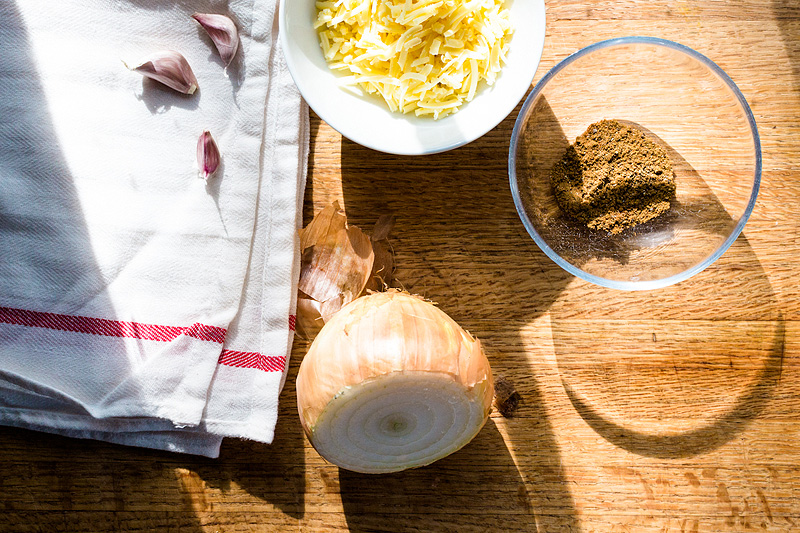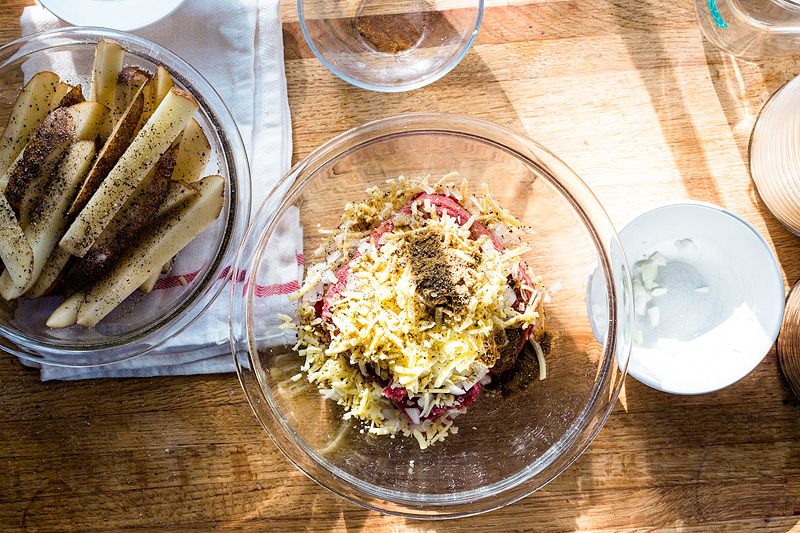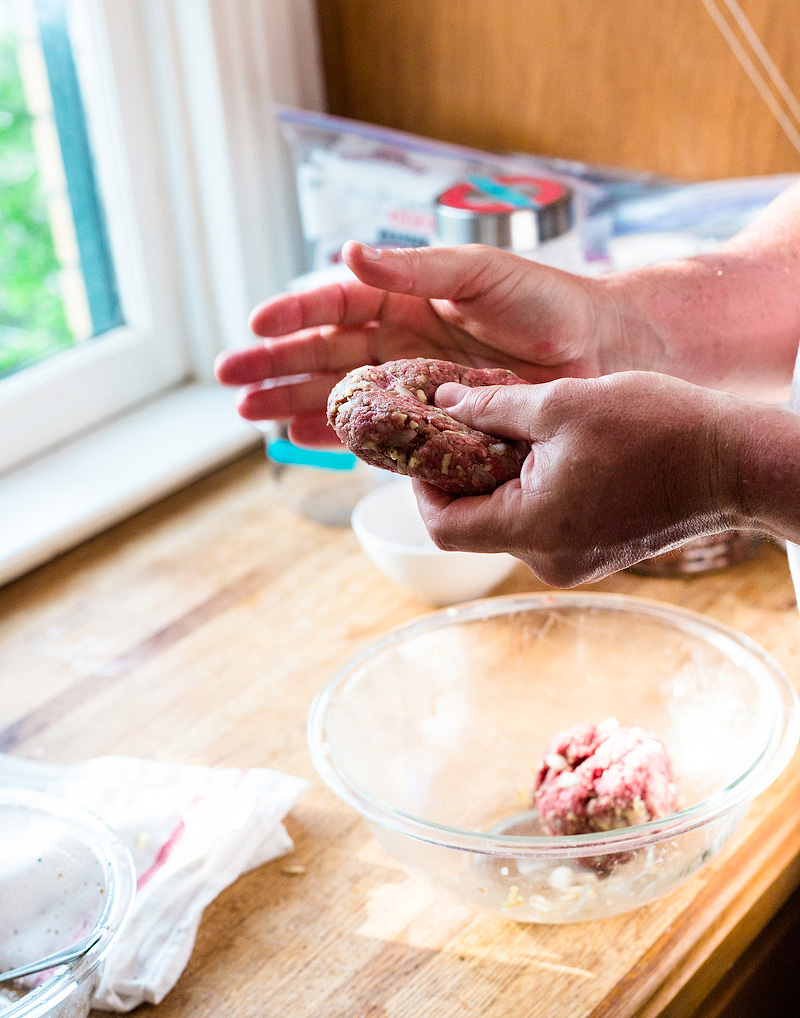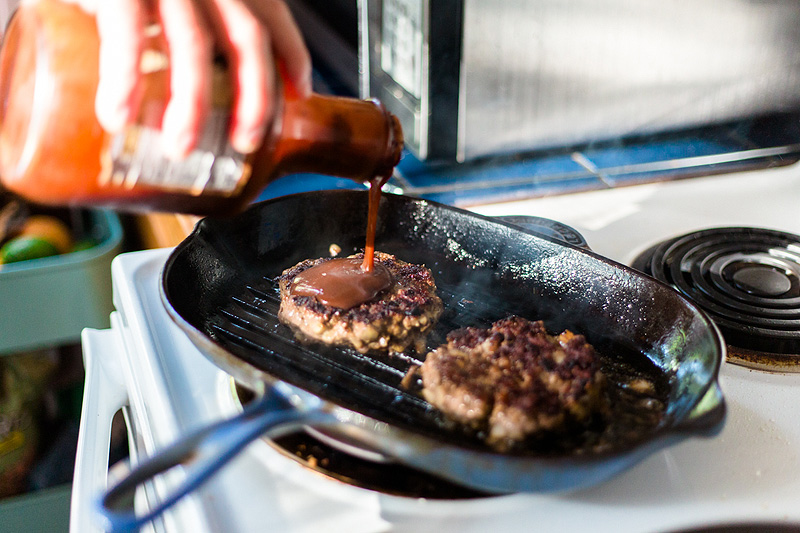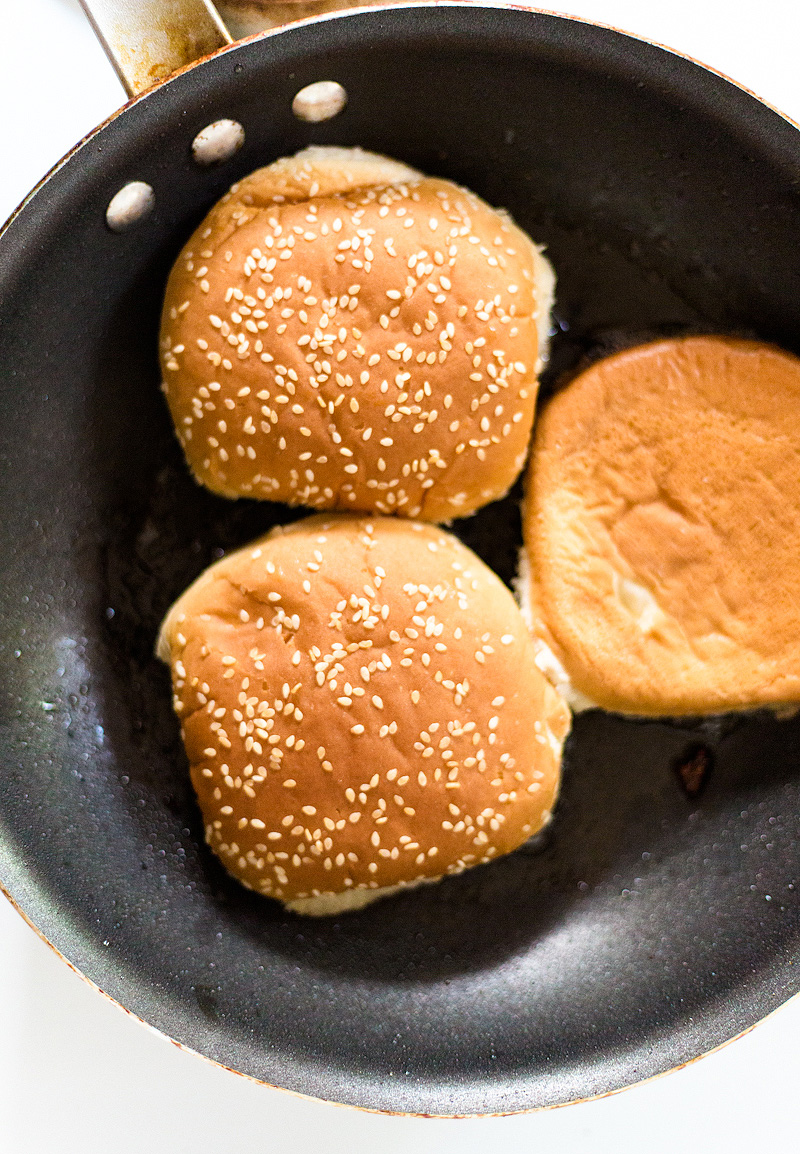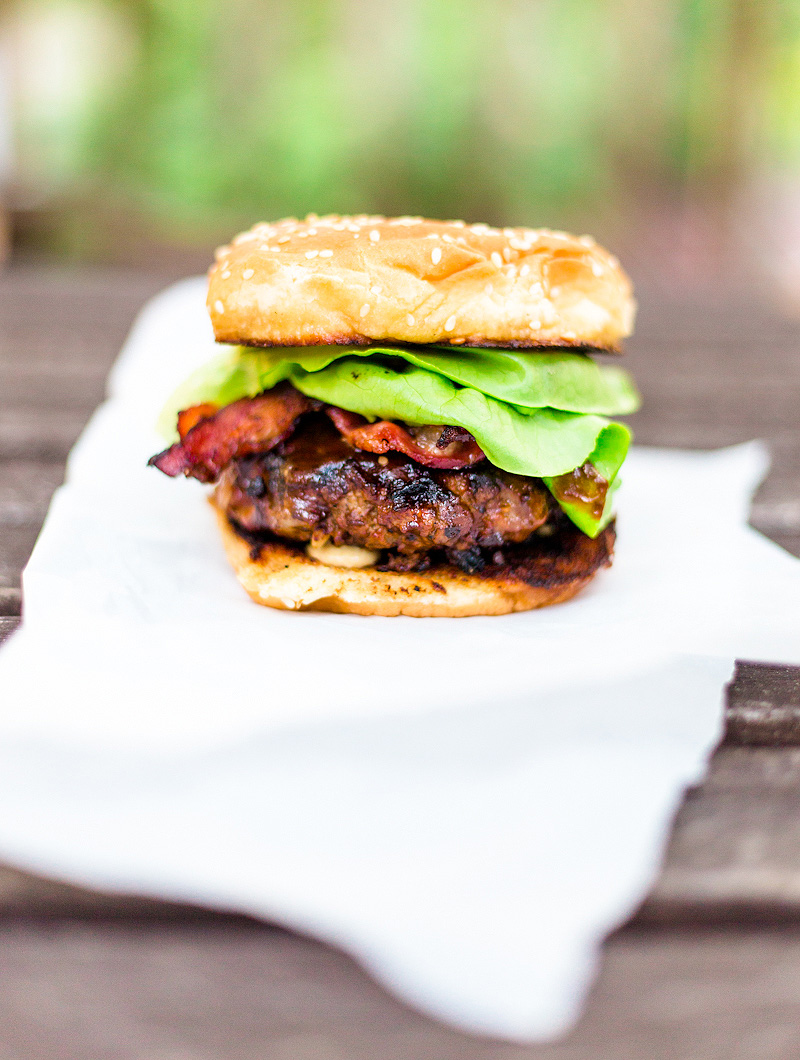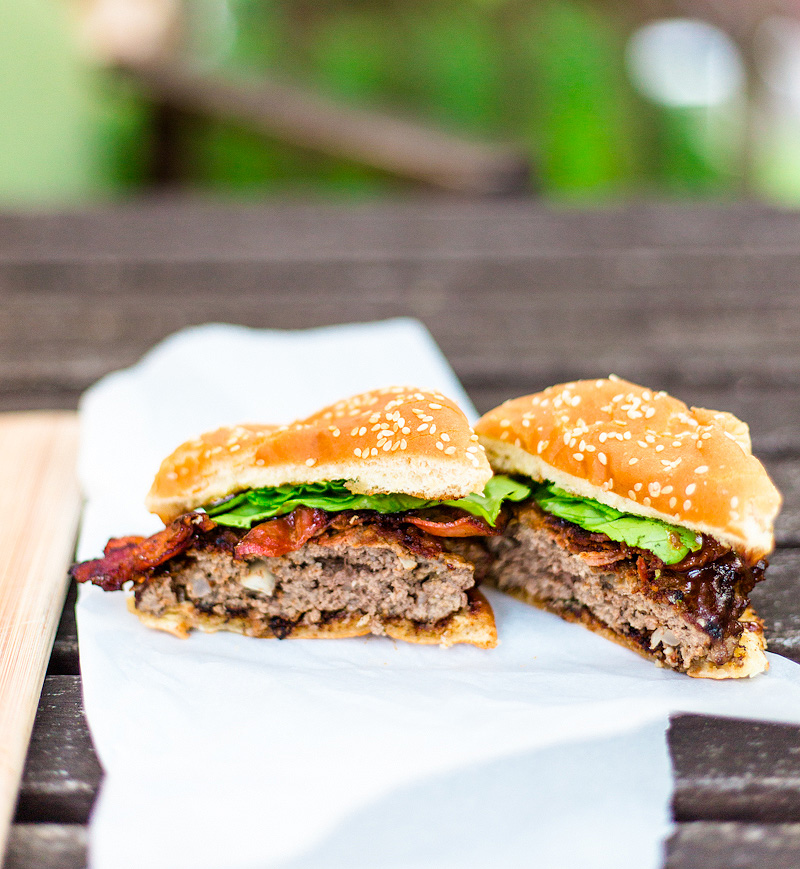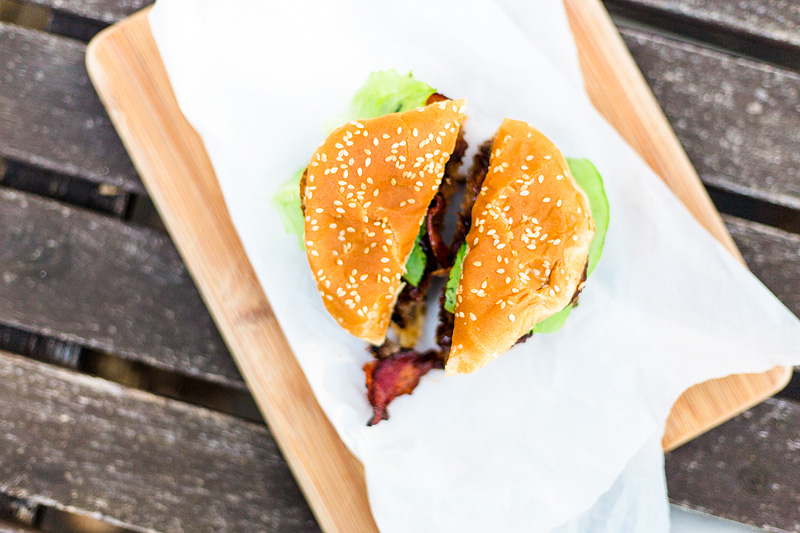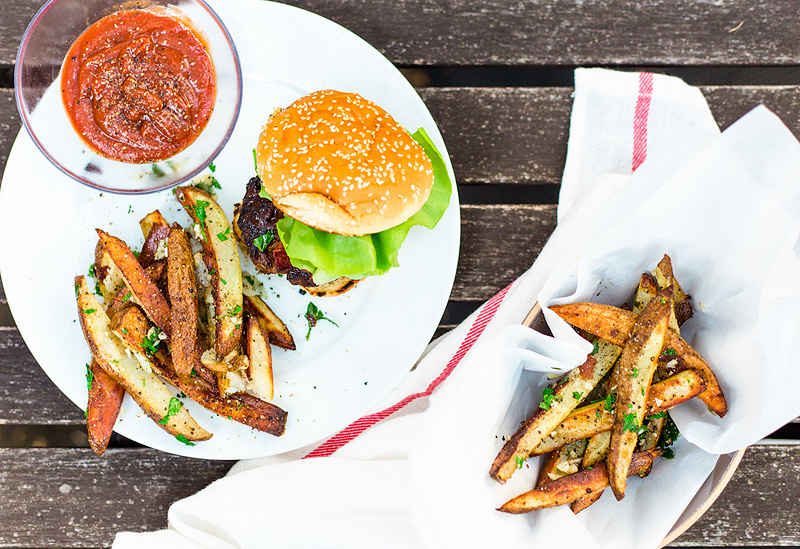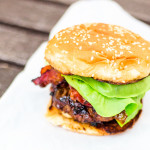 Print Recipe
Food Banjo Burgers
Ingredients
1 ½

lbs

ground beef

3 ½

oz

⅓ cup minced onion

2

oz

⅓ cup shredded cheddar cheese

1

tbsp

cumin

½

tsp

cayenne pepper

1

tsp

freshly ground pepper
Instructions
Gently combine all ingredients until just evenly mixed.

Separate into 4 equal patties being careful not to over-handle them.

Add 2 tablespoons oil to a heavy grill pan or skillet and heat over medium-high heat.

Place patties in pan and cook for 2 minutes. Turn the patties one-quarter of a turn to unstick them from the pan and continue cooking an additional 3 minutes on the same side. Flip and continue cooking to desired doneness (about 3-5 minutes).