Trader Joe's Pancake Bread is a delicious cross between a pancake topped with maple syrup and banana bread. It's a tasty and easy breakfast or dessert.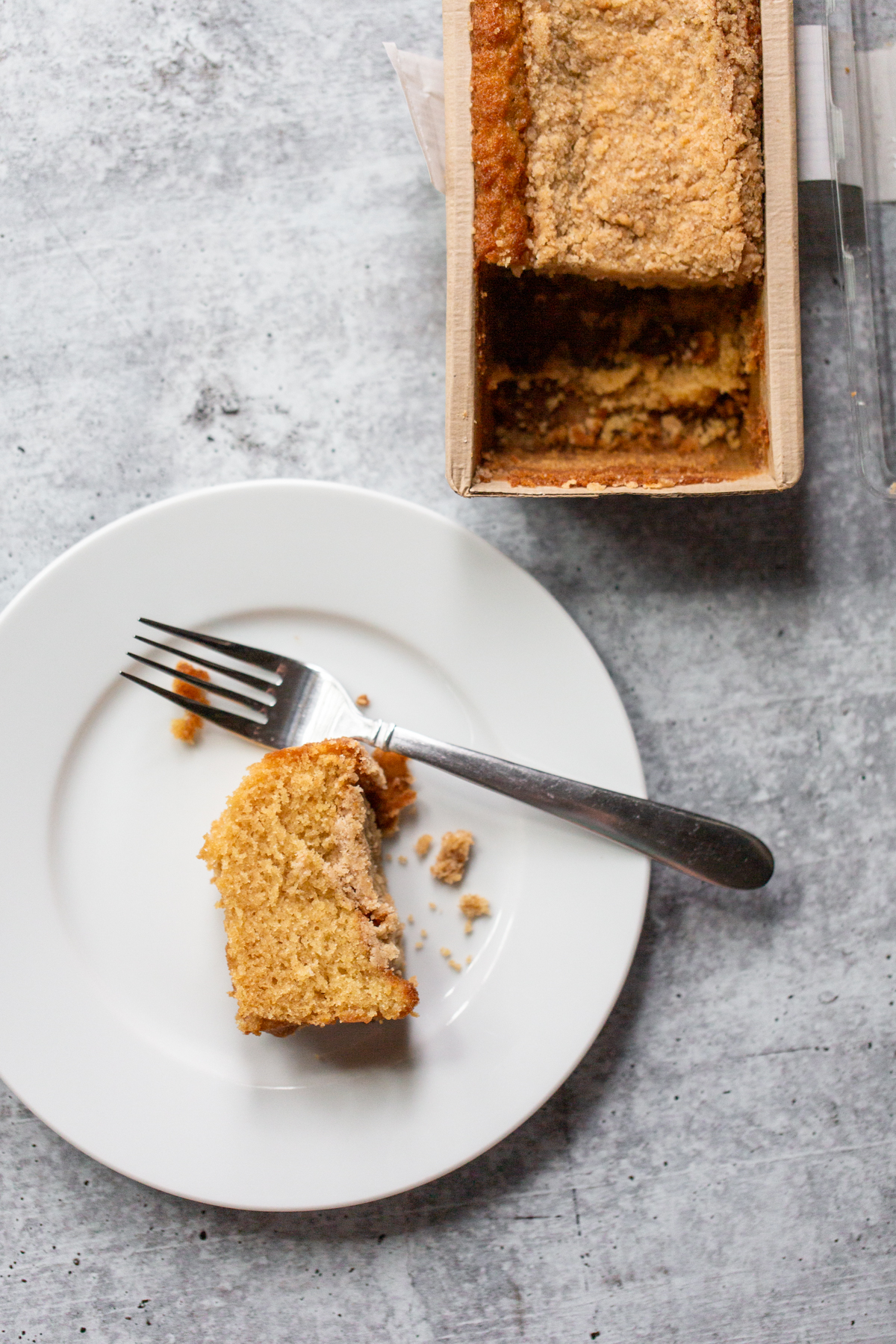 Have you tried Trader Joe's Pancake Bread? It's become one of our must-purchase items any time we swing by Trader Joe's. So spoiler alert, we love it!
It's a soft crumble that's kinda like banana bread, but tastes like a delicious buttermilk pancake topped with maple syrup.
What it tastes like:
So it does taste like pancakes with maple syrup! They are spot on there. It has a sweet flavor that isn't overly sweet. I'm happy giving it to my toddler daughter (and she loves it!), but it's thankfully not overly sweet.
It has the texture of banana bread so it's nice a cake-like inside. However, it also has a slight crumbly top. It's not too much, but just enough to give it a little bit of a sugary texture and flavor.
Where to find it in a Trader Joe's:
At least in our Trader Joe's store, Pancake Bread seems to be available most times of the year (thankfully)!
In the store, it's usually located in the area where you would pick up loaves of bread. Sliced loaves, sourdough, baguettes, desserts. That's where you'll find pancake bread.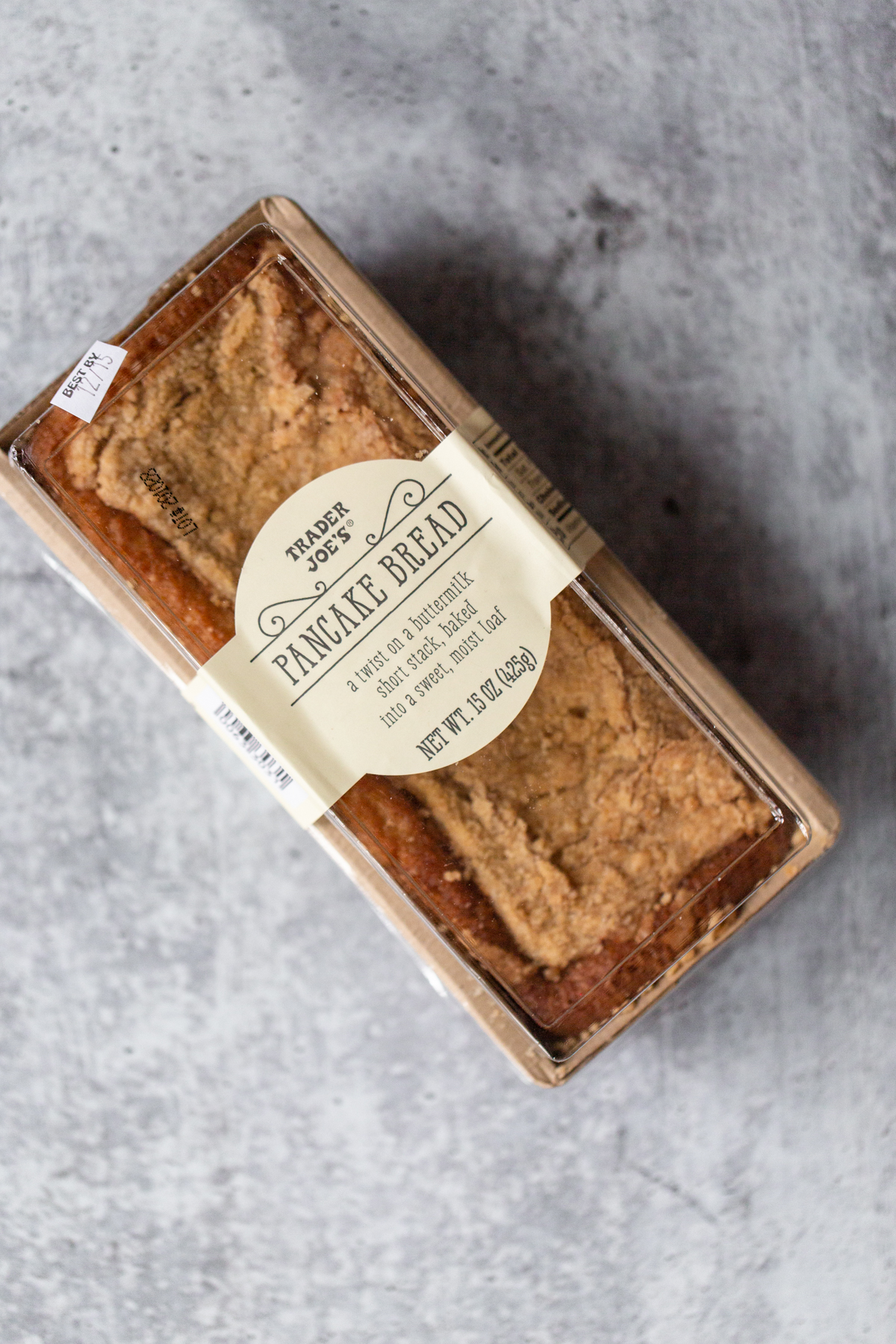 How to serve/top the pancake bread:
We love the pancake bread as is. It's so delicious! However, if you want to elevate it, here are a few ideas:
Warm it up for 15-20 seconds in the microwave - I love to put a thick slice on a plate and warm it up before eating!
Top with some freshly whipped cream or greek yogurt and berries - This is a delicious way to serve it like a dessert.
Drizzle with fresh honey or maple syrup - Want even more sweetness to your pancake bread? Add some!
Top with caramelized bananas - I love caramelized bananas SO much. Over everything. Including this Trader Joe's Pancake Bread.
What to serve it with:
I like to serve the pancake bread with so many things! But here are a few ideas of nice pairings: