Trader Joe's Winter Tea is a delicious cinnamon tea that tastes of the holidays. Run, don't walk, and grab as many boxes as you can to last you the rest of the year!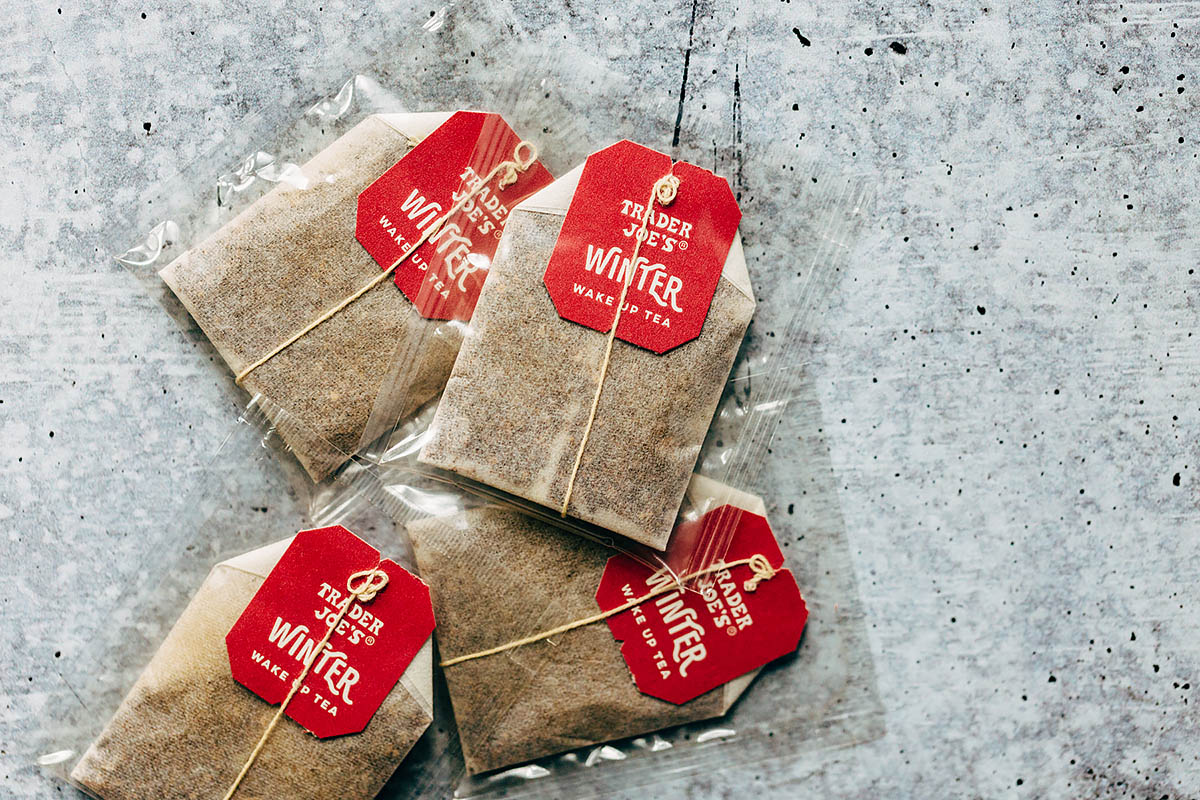 Out of all of the great stuff at Trader Joe's, one of my favorite Trader Joe's seasonal products has to be their Winter Wake Up Tea (sorry Mr. Cinnamon Broom).
For what it's worth, I'm not really a tea person. I'm a regular coffee/cappuccino drinker who would like to switch to hot tea. But tea is usually a bit too watery, and frankly lacks the caffeinated kick I require to completely replace my coffee routine.
Then I discovered the seasonal Winter Wake Up Tea at Trader Joe's, which is better than any bag of sticks floating in hot water deserves to be. The description on the box says it's a blend of cinnamon, orange peel and ginger with a hint of cloves. What I get is citrus and cinnamon for sure, but also the flavor, sweetness and the viscosity of honey. It actually tastes sweeter and heartier than any tea I'm used to, without added sugar or milk.
Just making a cup of this tea fills the house with the smell of the holidays. Even here in Texas it's easy to imagine snow on the ground and kids making snowmen.
Can you make it iced?
But as good as this tea is hot, I'm beginning to think it's even better after it cools off. At room temperature it's a bit more bold and the taste of honey really stands out. We've even made iced tea with it and it's not bad. It tastes like sweet tea (a typical thing here in Texas) but without the added sugar.
The verdict:
If you're thinking of picking up some Winter Tea this season, run, don't walk, to your closest Trader Joe's; supplies are limited and they run out fast...because I'm buying as much as I can. (We usually buy 10-12 boxes so we have enough to drink throughout the year). And enjoy them with a treat like the Walnut Crescent Cookies or Texas Pecan Banana Bread.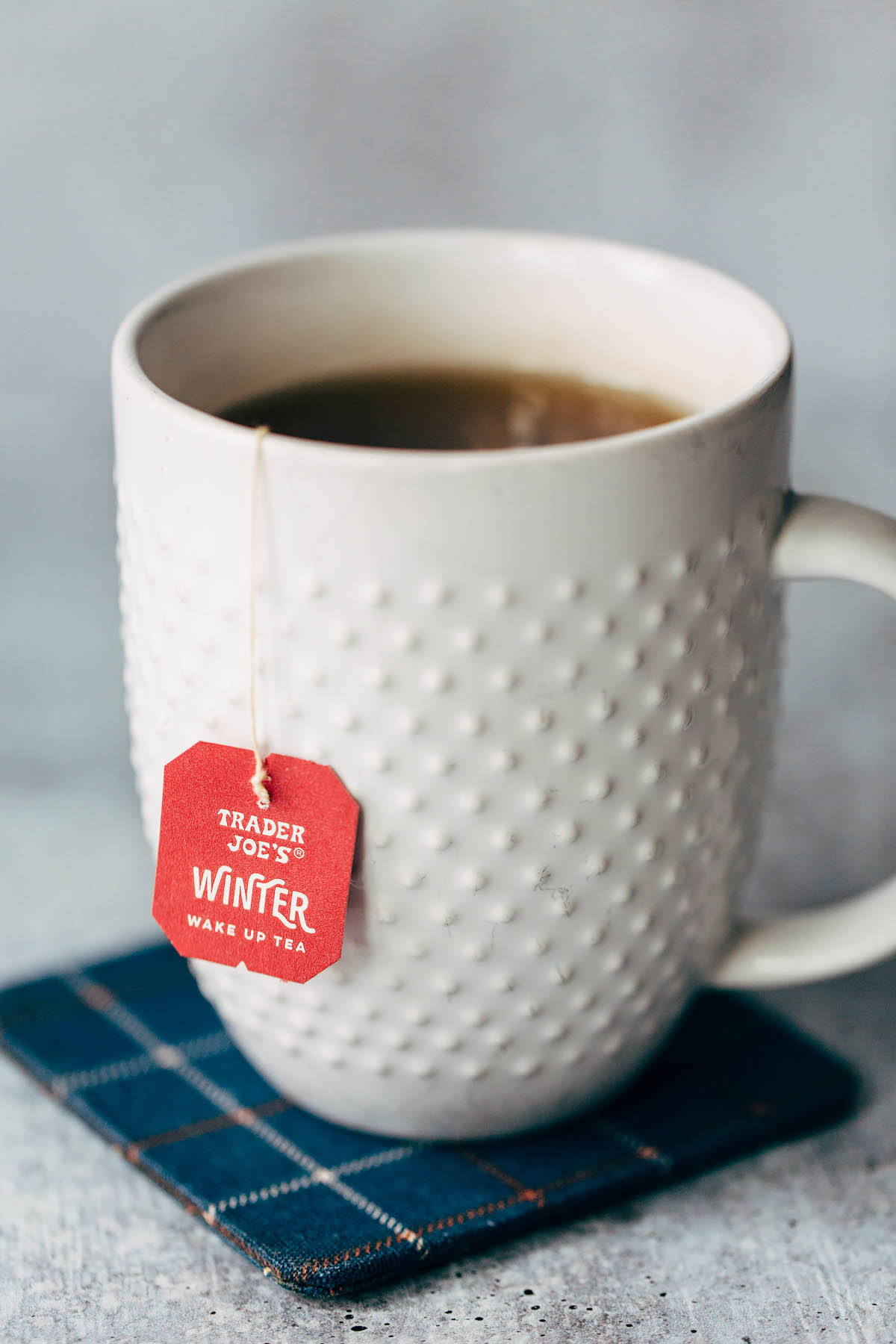 When can you buy the Winter Tea?
This is important to know. Trader Joe's Winter Tea is only available for a small part of the year. We've been able to find it at our Trader Joe's after Thanksgiving but before the New Year. Take it from us. If you love cinnamon and fall/winter flavors, buy a lot of these boxes. They are delicious any time of year.