This blueberry oatmeal breakfast smoothie is healthy and has no added sugar. The fiber-rich smoothie is easy to whip up any time of the year and can be made with quick cook oats or old fashioned oatmeal!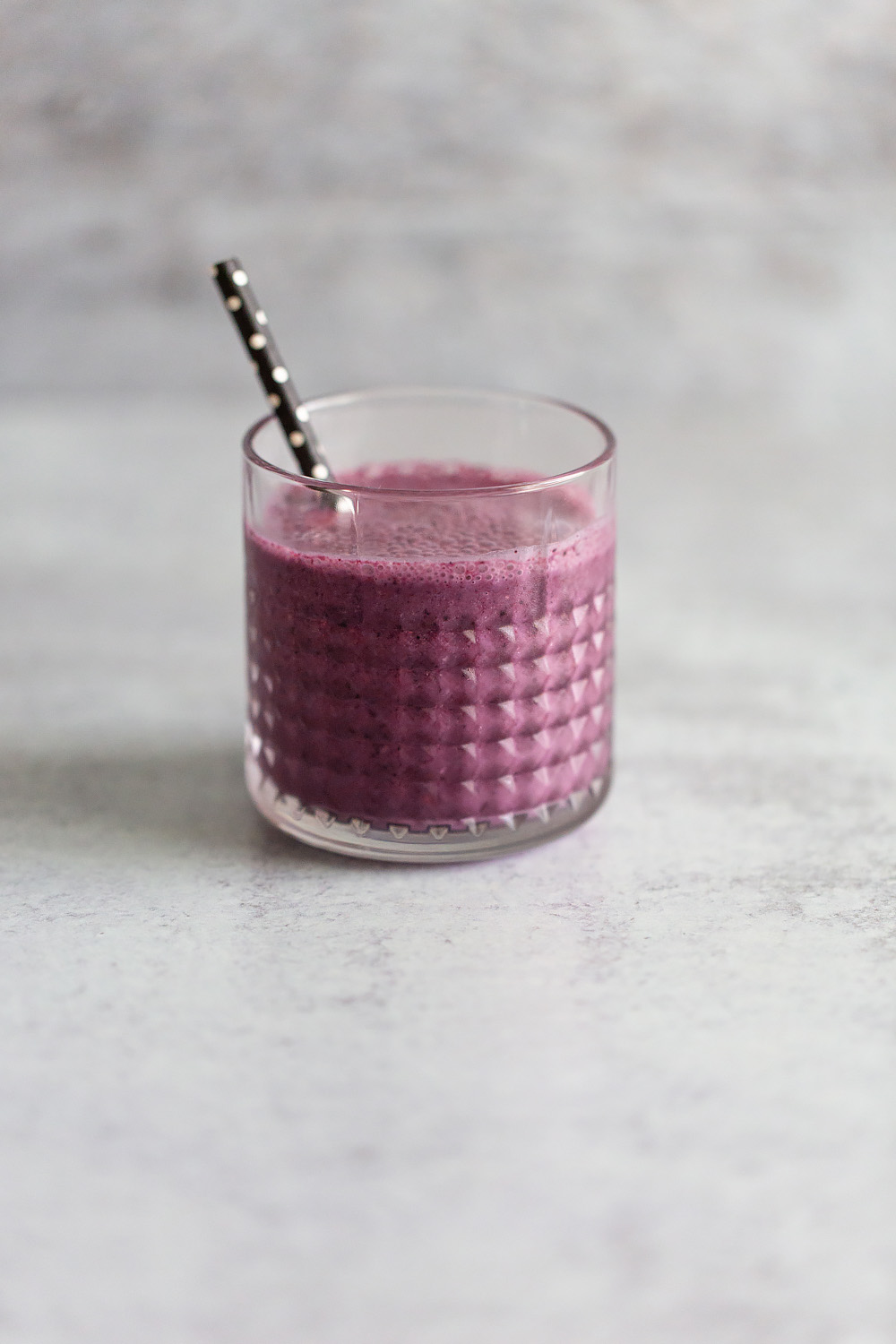 This post contains some affiliate links, which means that I make a small commission off items you purchase at no additional cost to you.
Mornings are made so much better with a breakfast smoothie, am I right? I've totally been digging putting oatmeal in my smoothies lately. It adds another dimension to smoothies and mellows out the berry flavor. This blueberry oatmeal smoothie has become one of my favorites.
This is a four ingredient smoothie. Super-simple to make and full of healthy ingredients. It doesn't use any sweeteners and instead gets its sweetness from the fruit -- the blueberries and the bananas. So it's free of refined sugars and full of healthy fruits and fiber!
I love to use frozen fruit in my smoothies because it makes them cold and doesn't require the addition of ice to cool them down. I always have a ton of frozen bananas in my freezer, and smoothies are a great way to use them up!
Ingredients:
Oats - Either quick cook or old fashioned (also called rolled) work great in this. Use what you have!
Frozen blueberries - you can always use fresh, but I try to keep a bag of frozen blueberries around. This way I can make this smoothie even if blueberries aren't in season!
Frozen banana - you can use fresh for this as well, but I've found by using frozen, it helps cool down the smoothie.
Almond milk - I love almond milk in my coffee, so we always have some around. If you don't have almond milk, you can substitute your preferred milk, and the smoothie should still turn out great!
Tools needed:
You will need a blender to make this recipe! You can use whatever blender you have. This is the blender we've had for years, and we LOVE it. It's a high-power blender we make soups and margaritas with!
Why it's healthy:
This is a healthy smoothie, because it is free of refined sugar. It also has fruits and oatmeal, which are healthy and delicious!
Do you use uncooked or cooked oats in the smoothie?
In smoothies, you'll use uncooked oats. You'll place them in the blender and grind them up first, so they form a sort of oat flour that helps to add flavor, fiber, and deliciousness to your breakfast smoothie.
Other smoothie recipes:
How to make the smoothie:
Making the blueberry oatmeal smoothie is SO simple and easy. First, you get your blender, put in the oats, and blend until it kinda forms a powder. Then you add the rest of the ingredients and blend until smooth! So simple.
This makes two small smoothies or one big smoothie. I like to make two smoothies to share with my husband, but if he's not around, I'll definitely drink it all myself!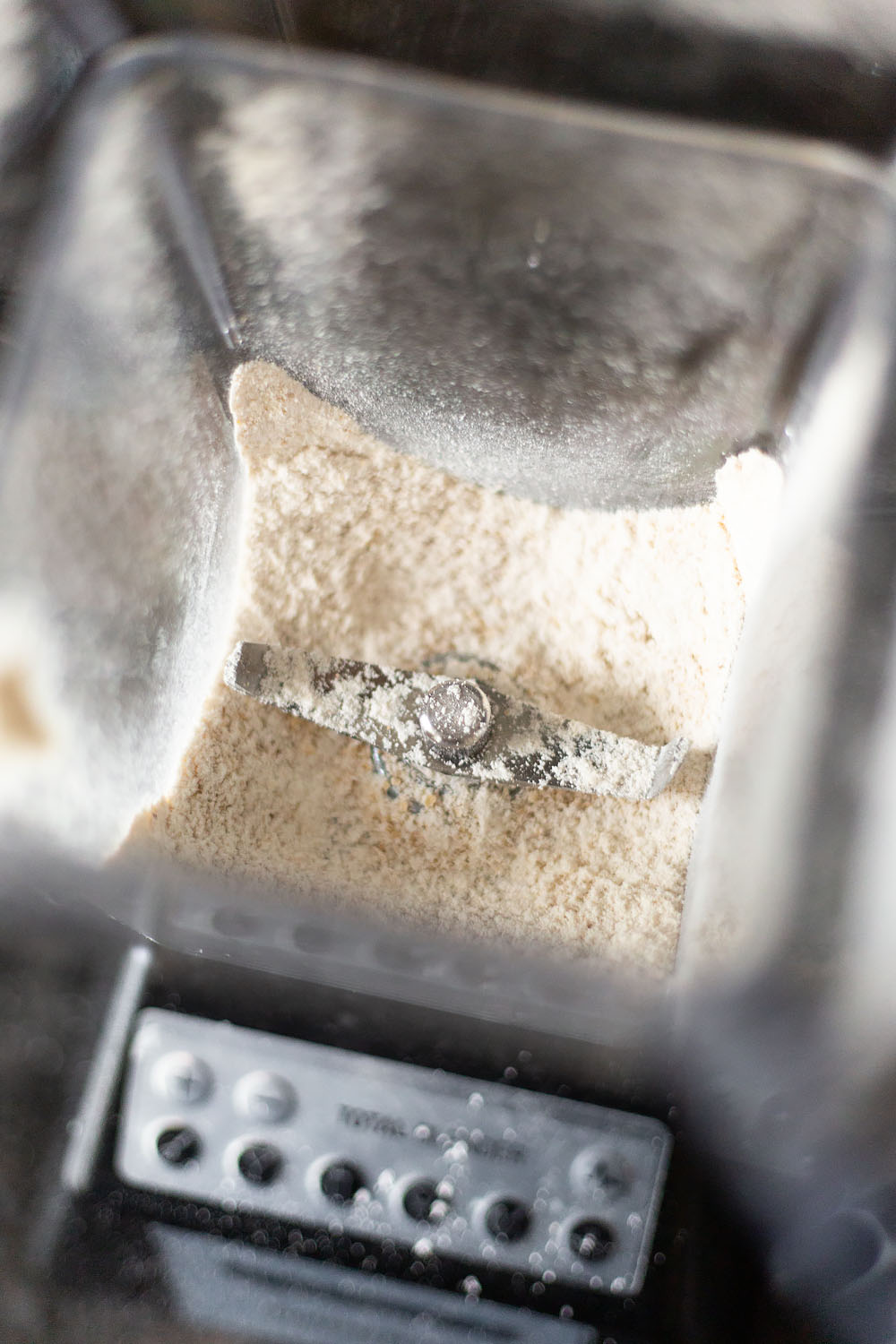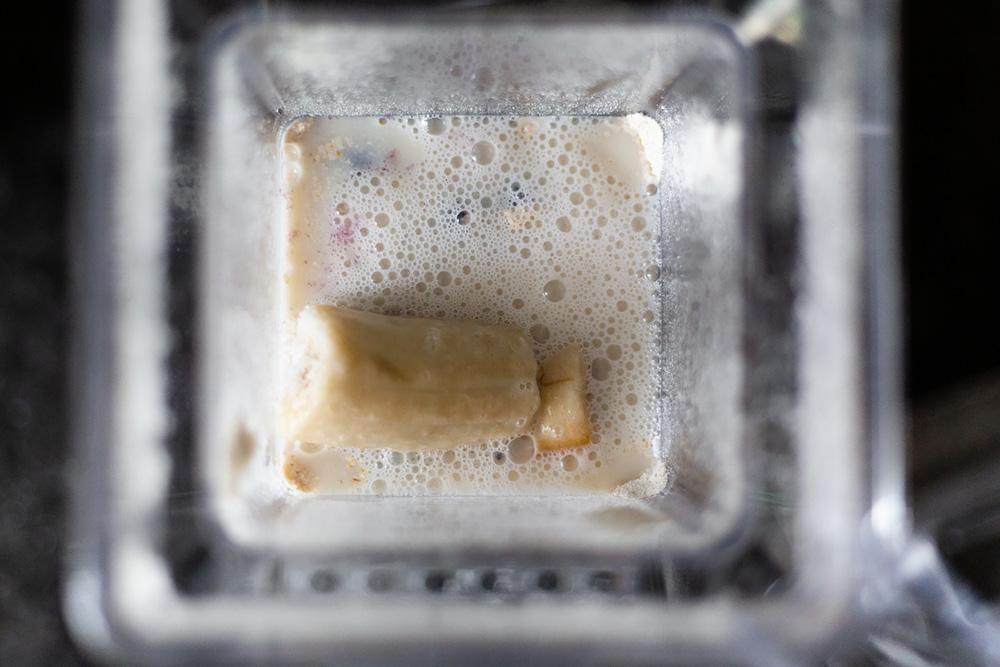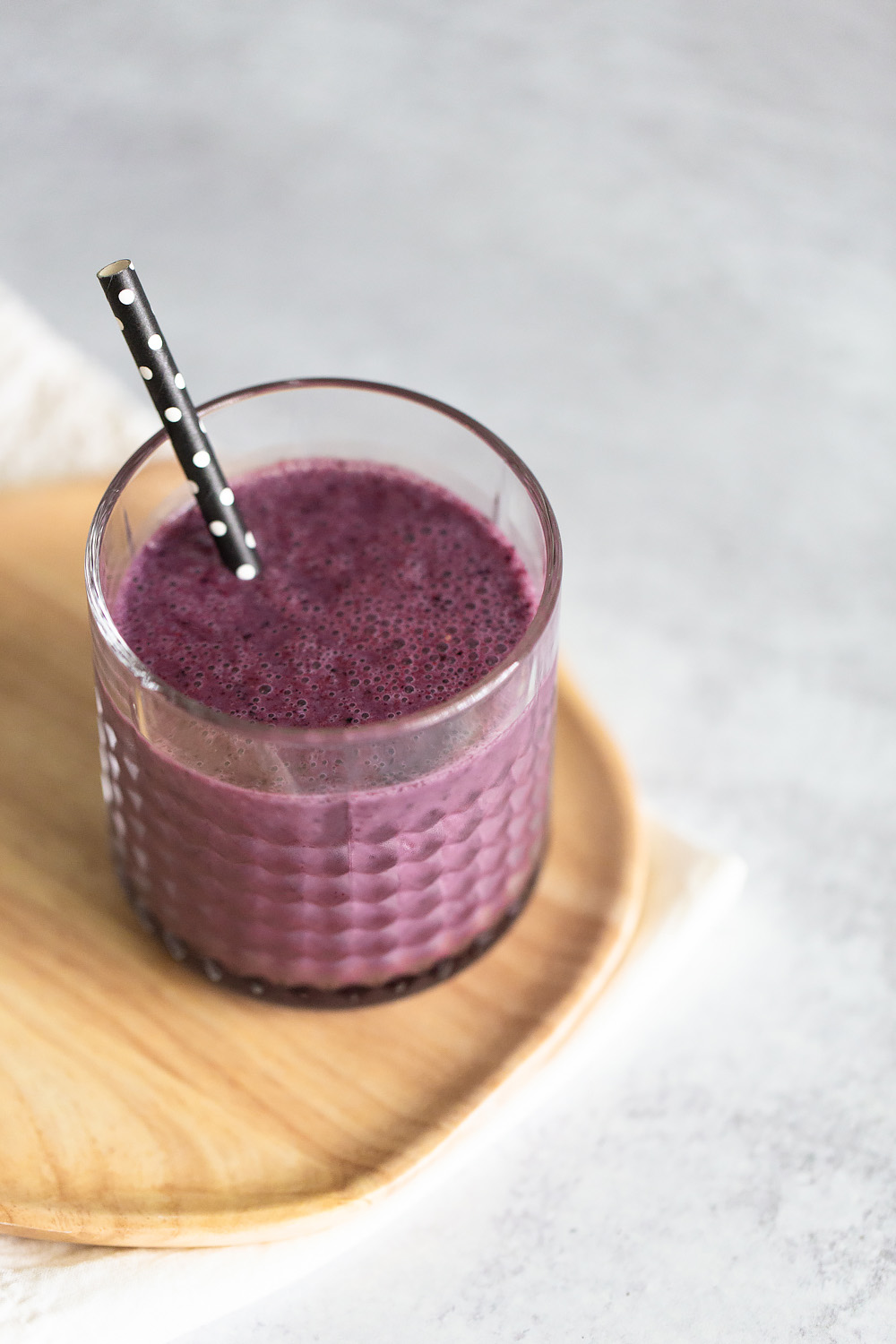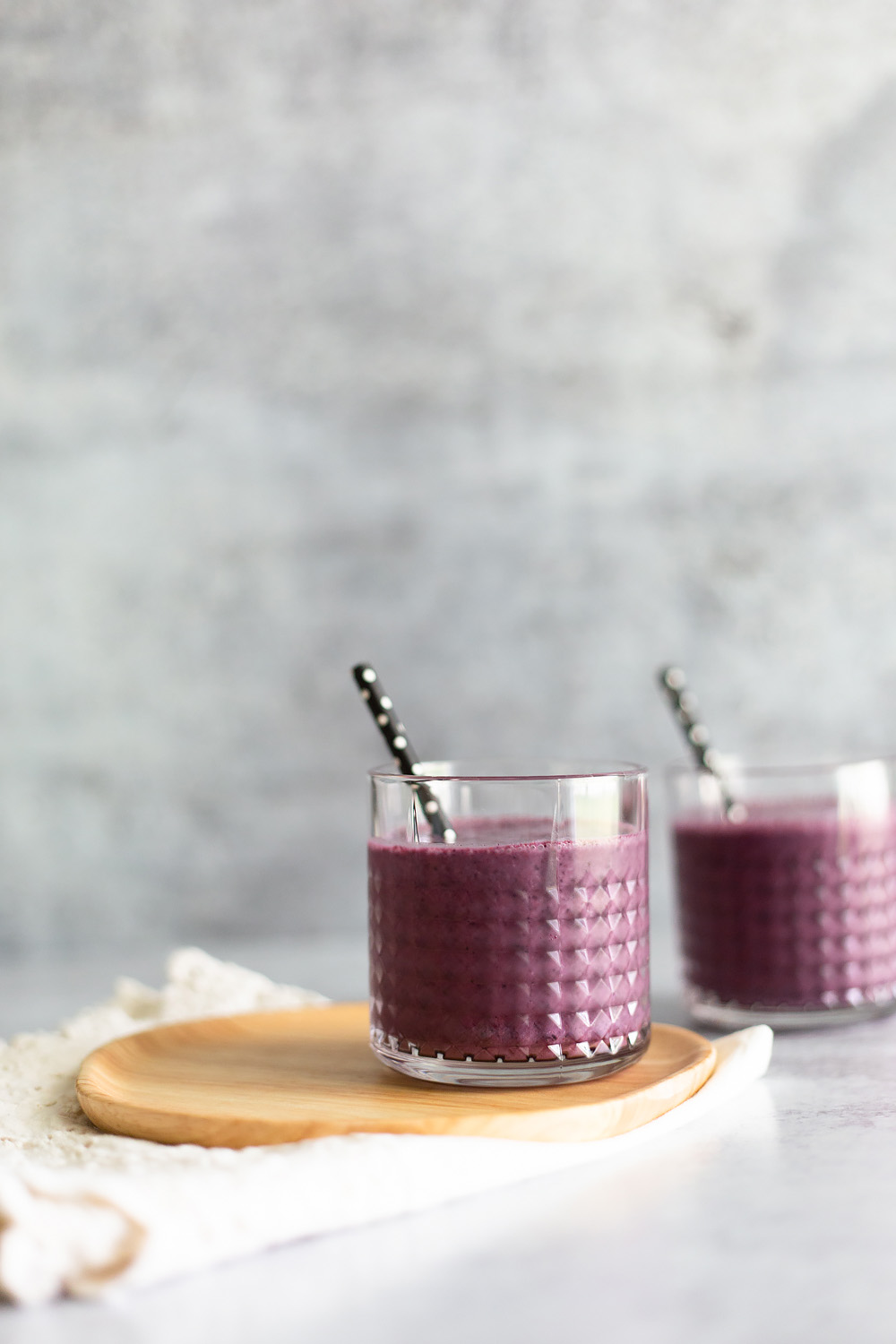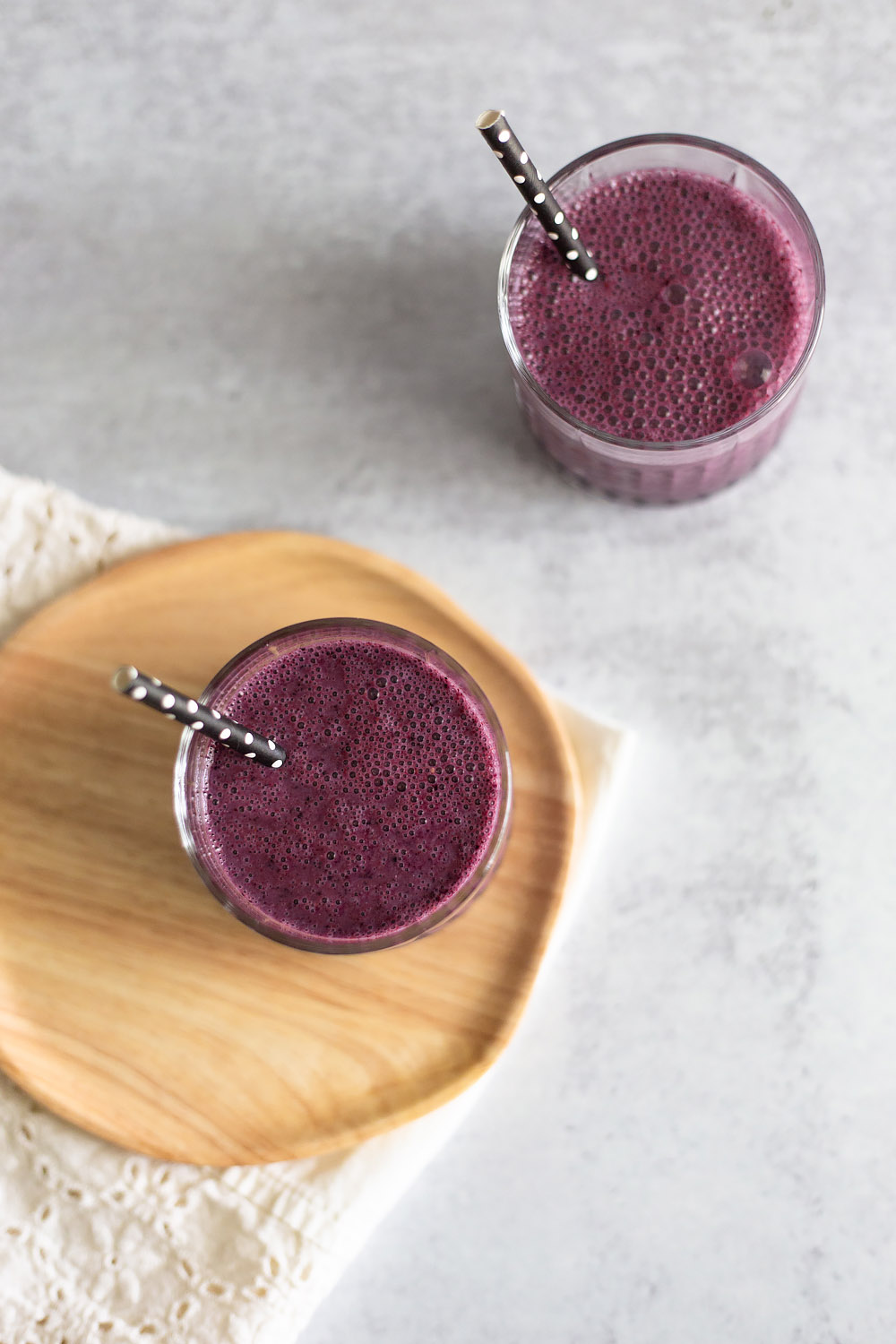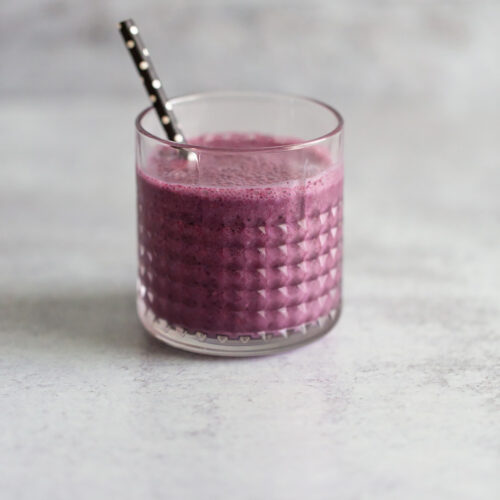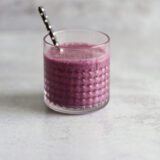 Print Recipe
Blueberry Oatmeal Smoothie
This blueberry oatmeal smoothie is so healthy and easy to make!
Ingredients
¼

cup

oats

quick cook or old fashioned

1

cup

almond milk

1

cup

frozen blueberries

½

frozen banana
Instructions
Add the oats to a blender. Blend until the oats form a powder.

Add the almond milk, blueberries, and banana to the blender. Blend until smooth.

Pour into two small glasses and enjoy!
Notes
Frozen fruit works best in this recipe, but feel free to use fresh if that's what you have! You may need to add in a touch of ice to cool the smoothie down if you're using fresh fruit.
Quick cook or old-fashioned oats both work well in this smoothie.
I use almond milk, but you can substitute in your favorite milk.
This recipe makes two small or one large smoothie.